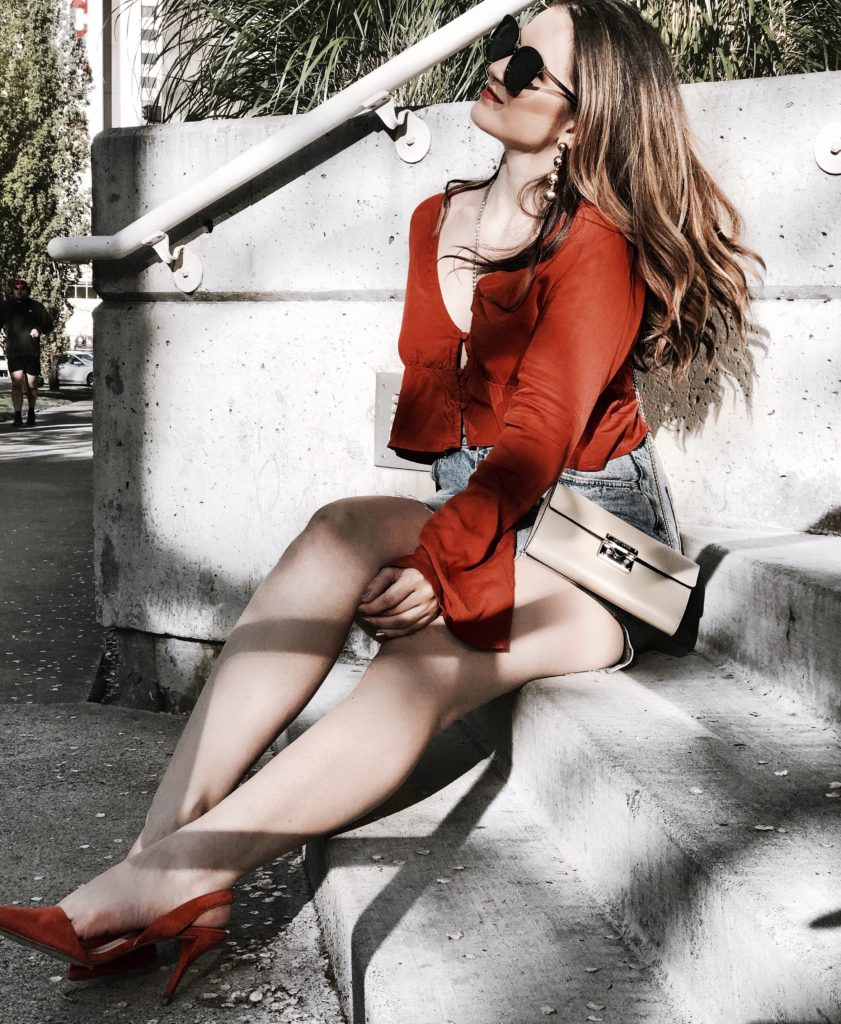 Shop this look here:

Hi pretty babies! Thank you all so much for your feedback on my last sale post – I'm so happy to hear that you're loving them! Instead of doing a huge roundup of all the sales going on this weekend, I'm going to be completely honest with you – the only sale worth shopping this weekend would have to be the ASOS sale. I only say this as I used to get overwhelmed when I'm hit with a million different options and I basically just shut down and say no to sales altogether… until I came up with a little method that's been working wonders for me. I try to keep an ongoing list of items that I've been wanting to add to my wardrobe, so that when sale season hits – I can hunt them all down in one place. This way, I'm not getting overwhelmed with different sales and it's a guarantee that I'll avoid shipping fees. About 50% of my wardrobe is actually from ASOS because they really do have it all and their shipping is crazy fast. In fact, they even have an unlimited two-day shipping option that's only $19/year – which means you'll NEVER have to leave your house to grab any last-minute items (hell freaking yes).
Now I'm going to let you in on a little online shopping secret – don't sort from low to high on price, I repeat – DON'T sort from low to high on price. I used to ALWAYS do this, thinking that I'm saving money – but it would completely do the opposite for me. I'd end up adding a bunch of crap in my cart that I absolutely didn't need in my wardrobe just because they were a good deal. What did I do with these items? NOTHING. Don't do it you guys. Now I only search for items that I'm specifically looking for, and then I sort by "featured" or "most popular" or "back-in-stock" etc. so that I can see what the trendiest items are in case I missed anything.
As for the ASOS sale, enter code LIT20 at checkout to receive 20% off your ENTIRE order. The code expires 3 a.m. EST May 30, 2017.
Scroll down to see my top 100 picks of the sale below: