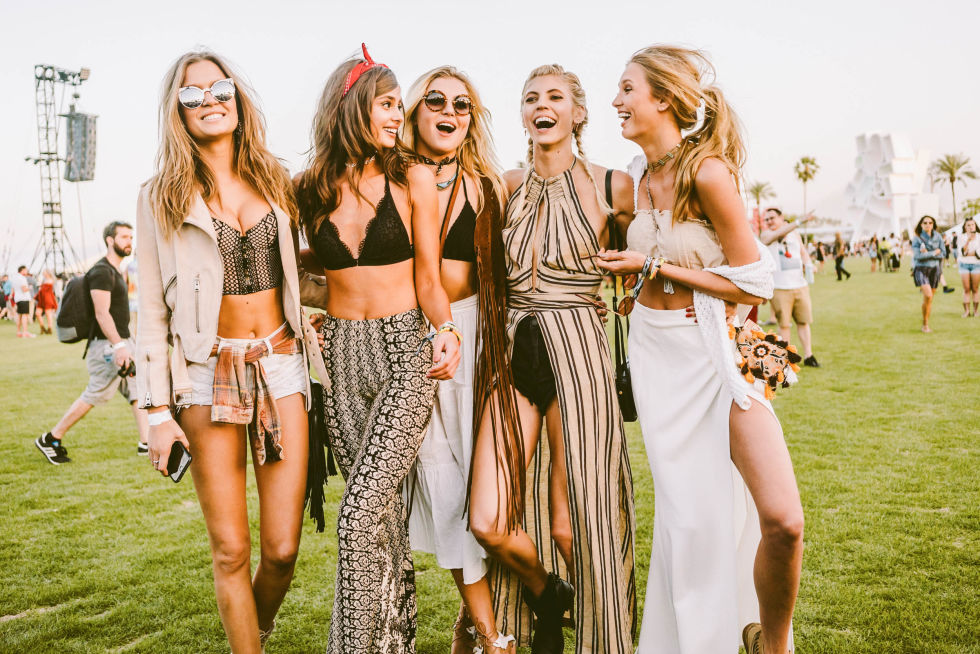 Honestly, I think we can all agree that the best part of Coachella is the fashion… JK, but not really. I thought it would only be appropriate to gather up the best looks of Coachella 2016 so we can all get a little inspiration while dressing up our spring wardrobe… because let's face it, Coachella controls the ins and outs of spring fashion.
Some common themes of this year's round-up were: denim shorts, chokers, suede hats, booties, statement coin necklaces, lace up sandals, bell sleeves, flare pants, lace-up tops, shoulder-less tops, barely-there bralettes, the "naked dress," fem florals, fringe, flower crowns, kimonos, whispy whites, and gladiator sandals.
Note: none of these photos are my own. Photos are taken from various editorials and are linked to the articles where they were found to give proper credit. If you find your photo and for some reason it isn't linked to the article, please do let me know so I can adjust.
Now onto the fun part!
Denim shorts are any spring must-have, but these take denim shorts to the next level. The more fringe and wear, the better!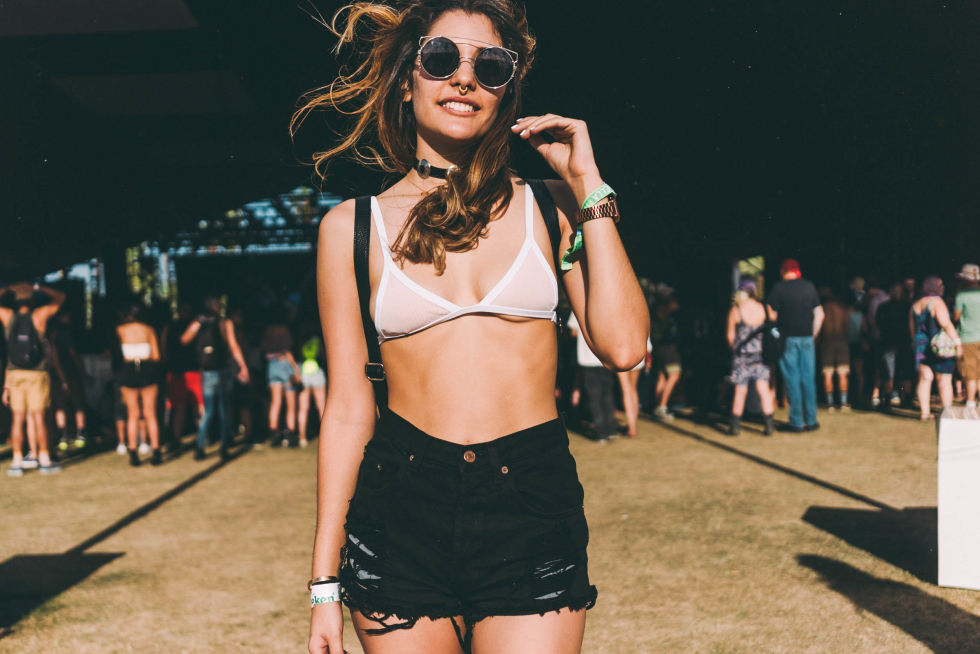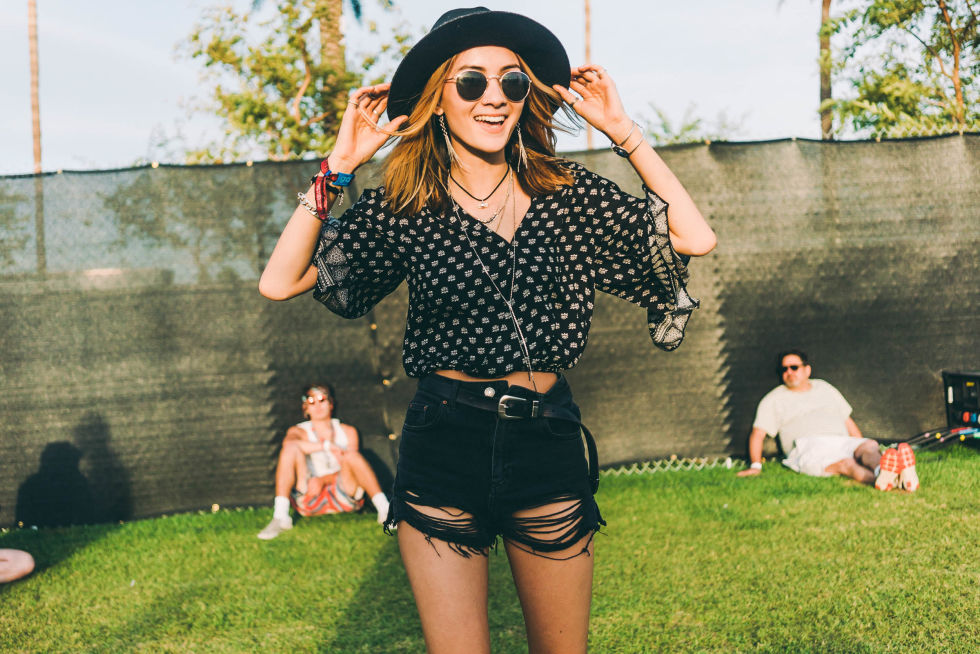 As noted by Ms. Swift herself, chokers are officially the new flower crowns. It's not festival fashion without a coveted choker. I honestly never would've thought that these bad boys would make a comeback, but they look awesome. I may or may not have ordered some, because priorities.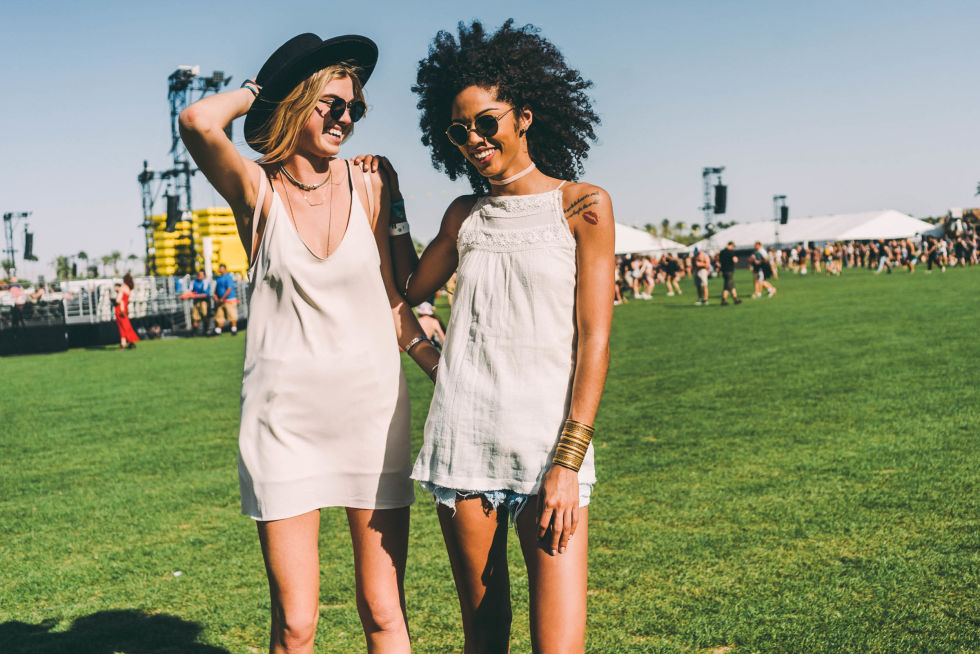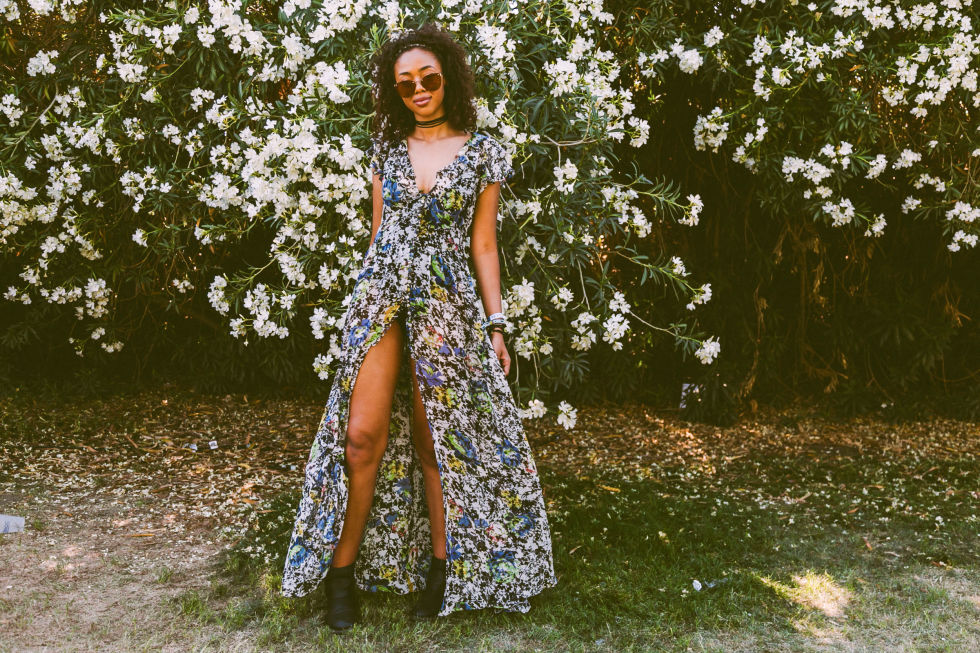 Side-slit dress? Yes, please. I'll take 5! In fact, I stocked up on a few for upcoming weddings this summer. They're sexy, yet innocent – which to me, is the perfect combo. Too much sexy is way too much, so this option is a great compromise.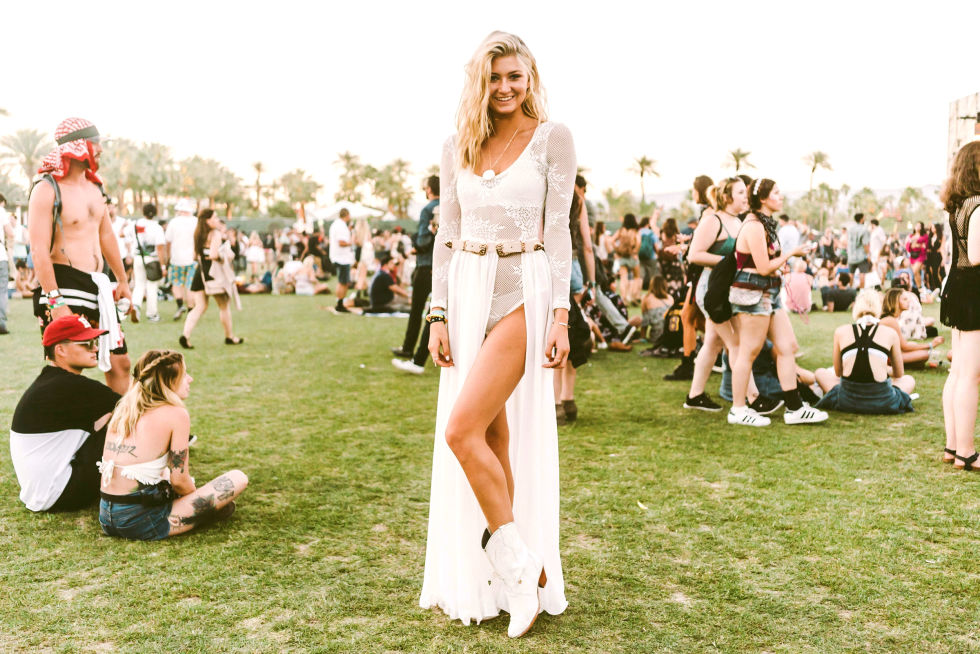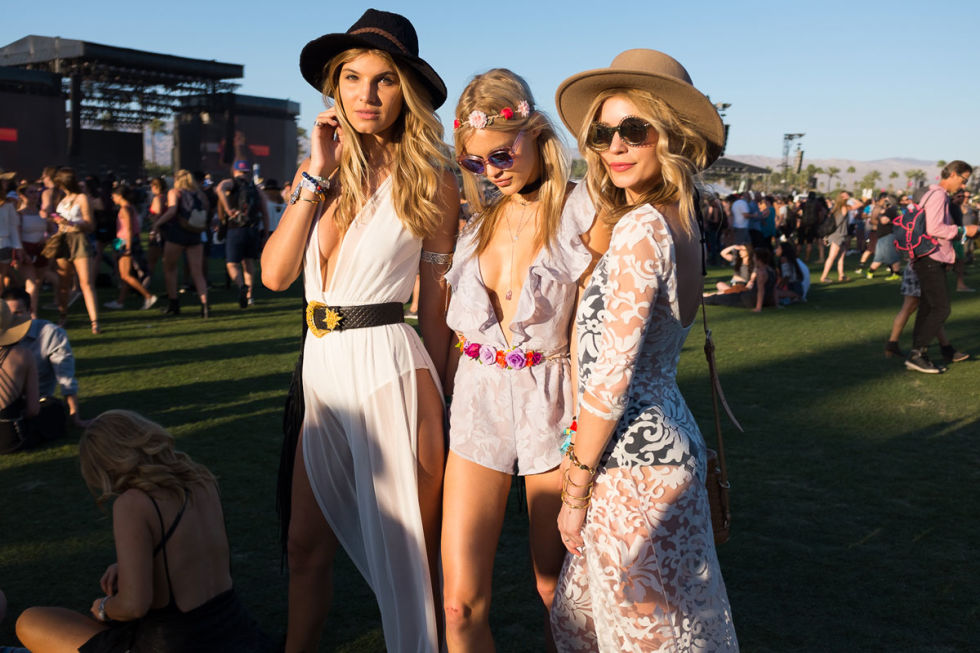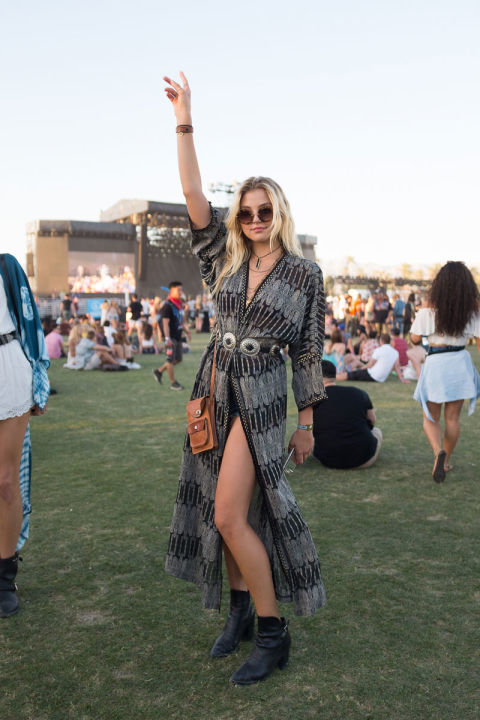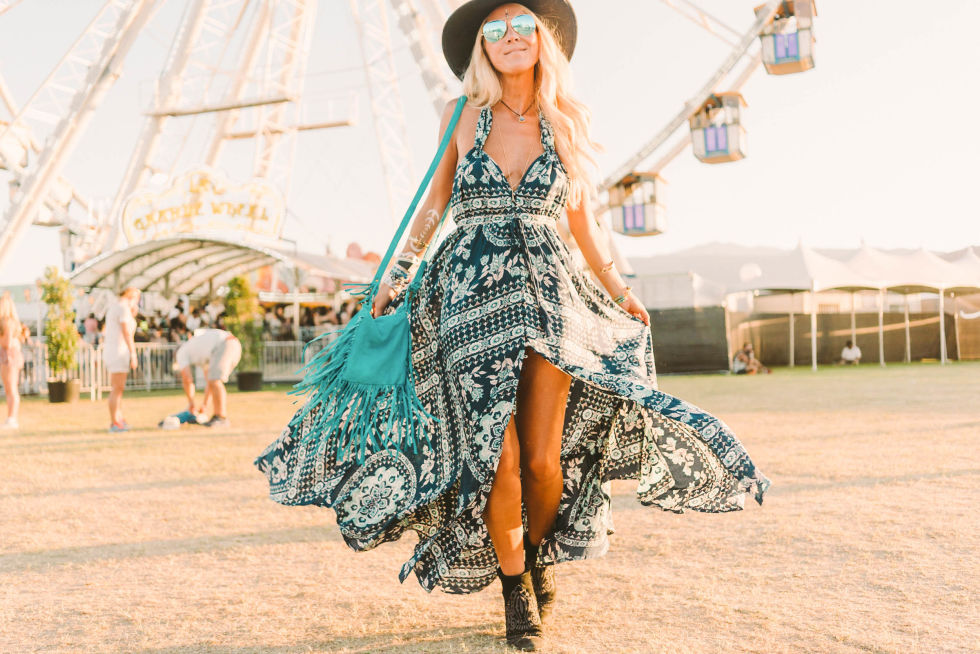 Suede hats are a must-have in my closet. Not only do I wear them in the spring, but I most certainly covet this versatile option year round. They go perfectly with some cute booties, so it's an easy piece to pull a look together.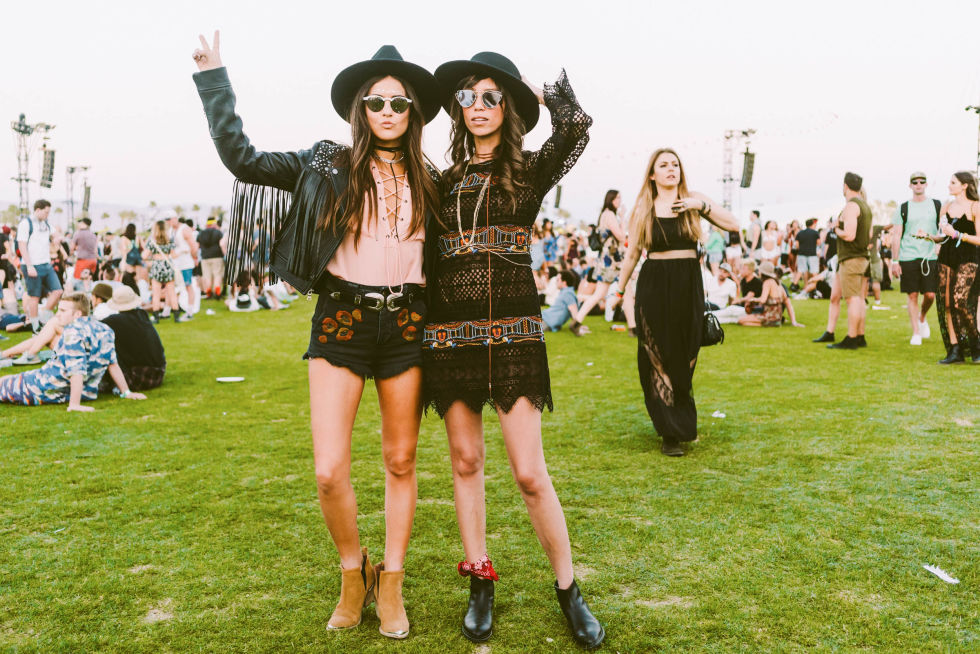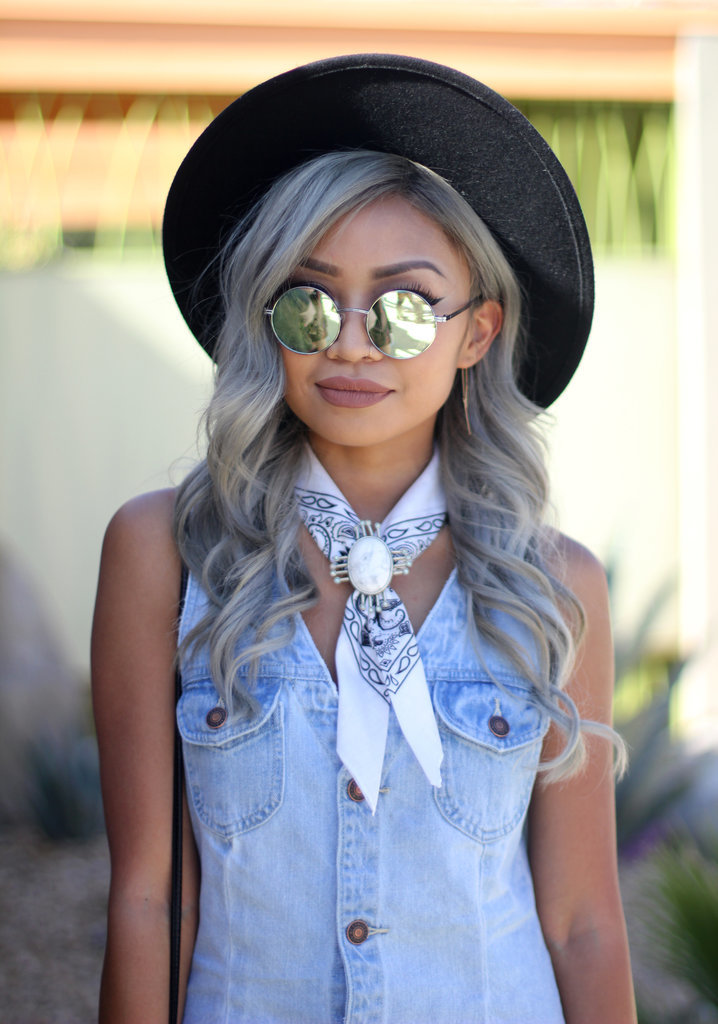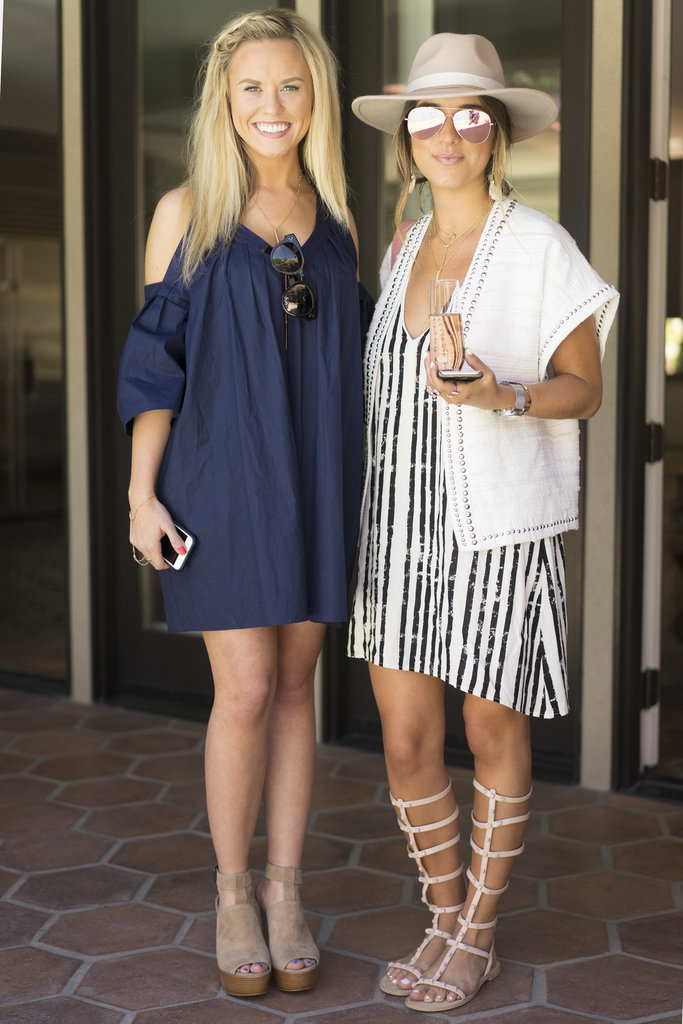 Naturally, next are booties. These aren't only for fall, ladies. Pair your favorite booties with lovely dress (or anything really) for a pulled-together spring look. I love that these are so versatile because what can I say, I'm a bootie girl! (Sorry, had to).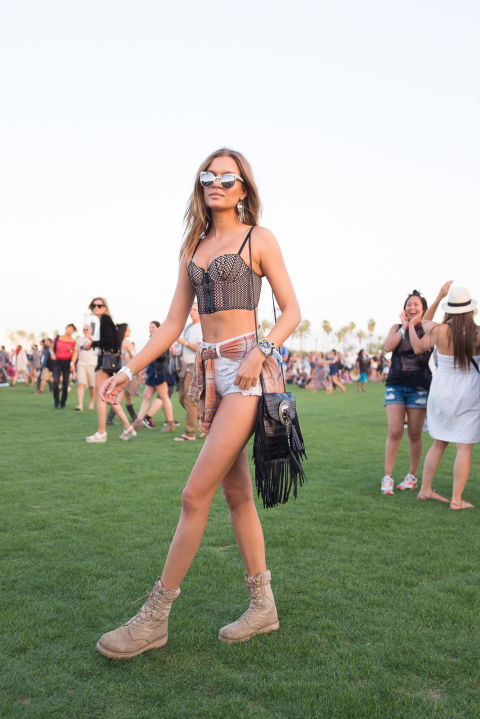 Statement coin necklaces have been around for centuries, but they're the ultimate spring-jewelry staple. Pair them up with a feminine dress or lightweight top and you're good to go. Honestly, I love. So easy and chic, but I must warn you. They're LOUD.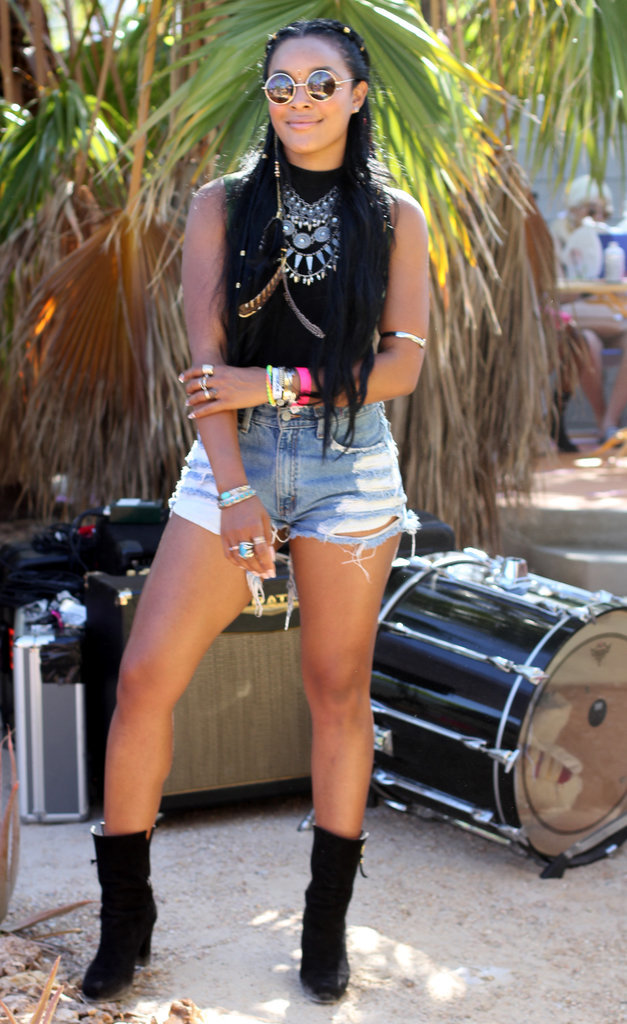 Still shopping for the perfect sandals that you can sport during the spring AND summer? Do yourself a favor and grab a pair of lace-up sandals. Ok grab maybe 3 (brown, tan, and black of course).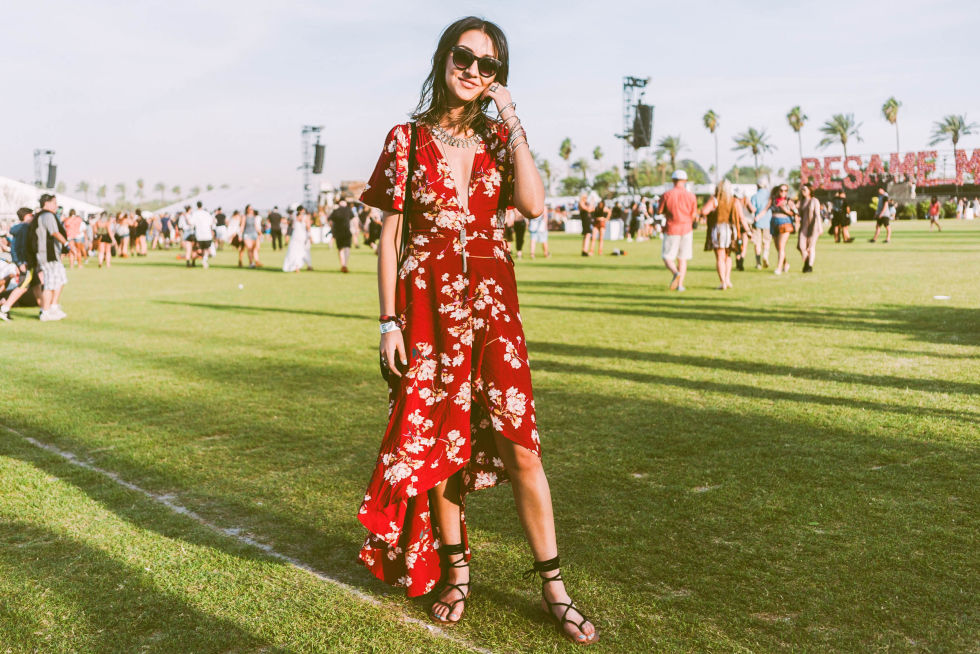 I love that the 70's are making a comeback. Bell sleeves are a "Yes, please!" this season. Man I wish my mom had some fun pieces from the 70's to hand down to me. Unfortunately she was just a bit too young for this era. Oh well, I guess Free People will have to do for now.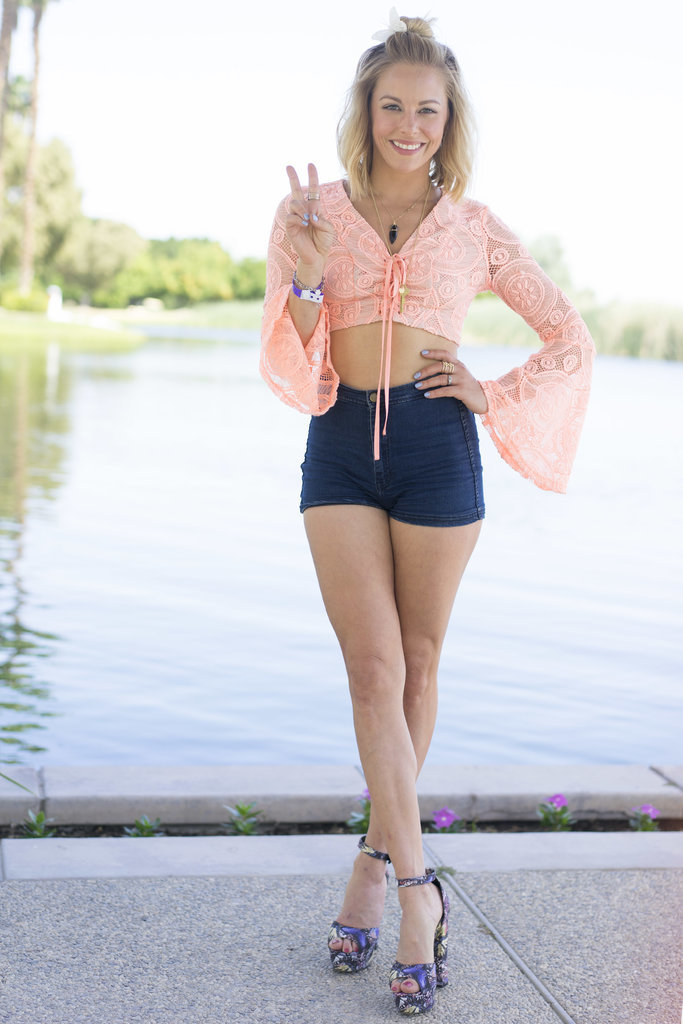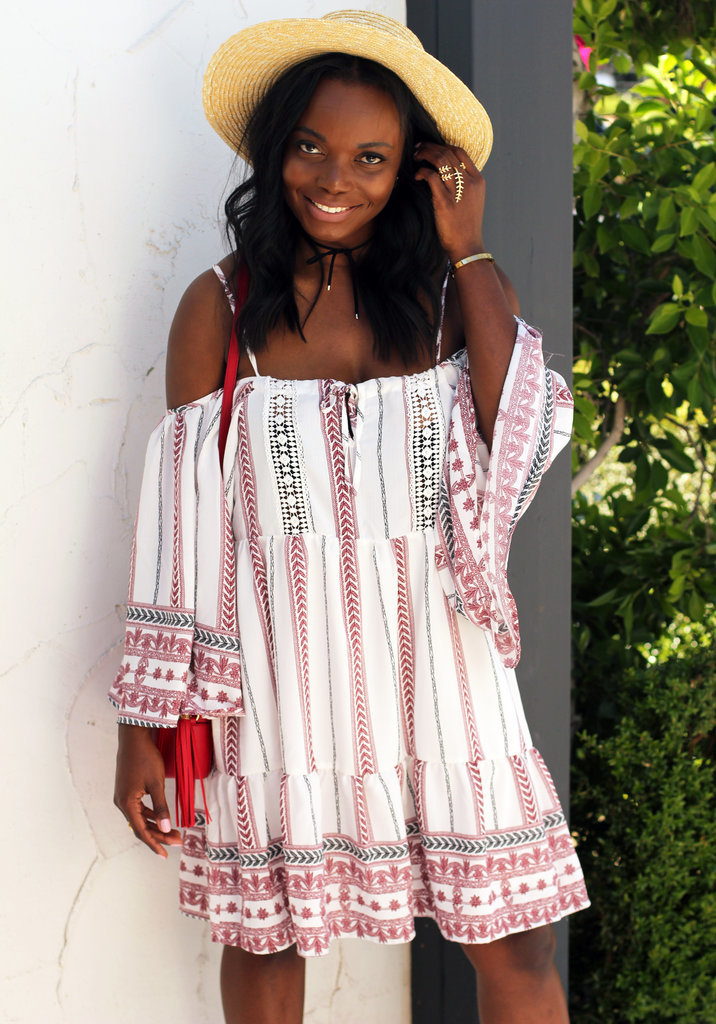 Again, thank goodness the 70's are coming back! These flare pants are to die-for. Too bad I'm a midget and drown in about every pair that I try. Do you guys have any recommendations for petite girls like muah? Slide into my inbox, please!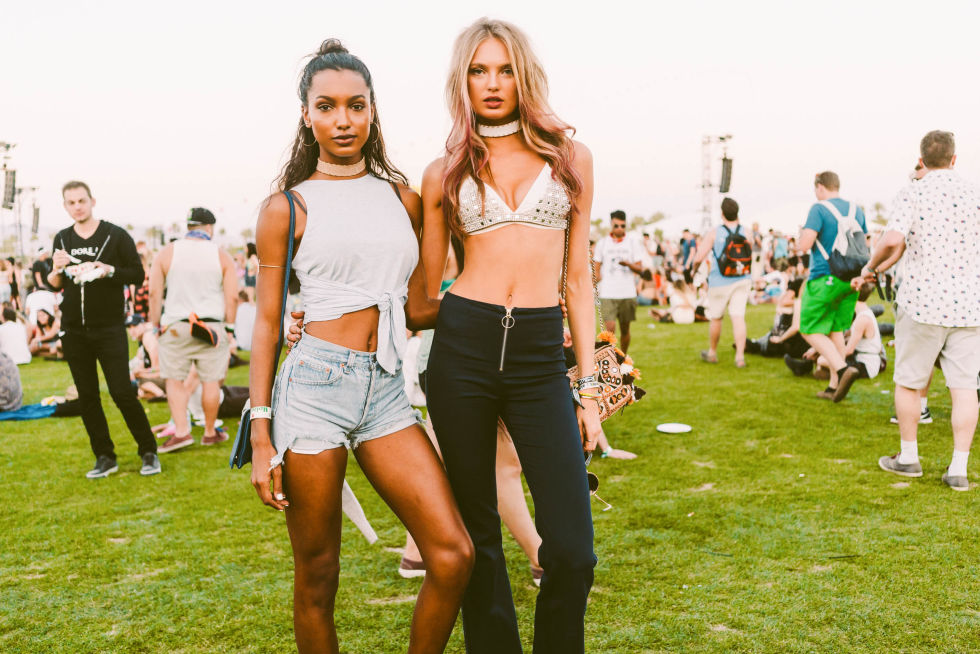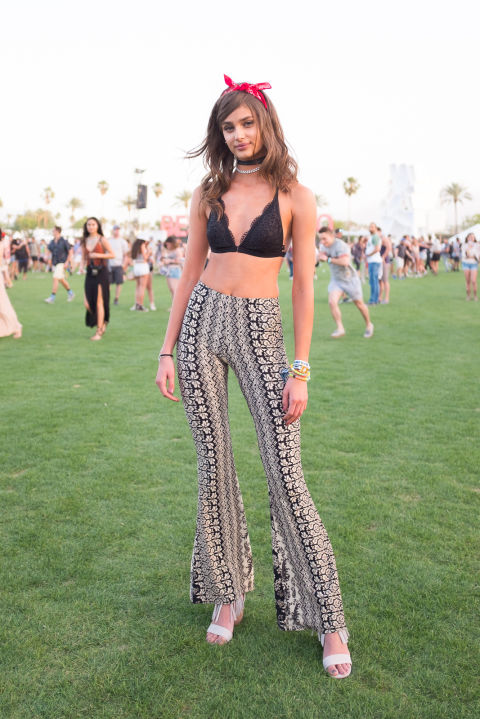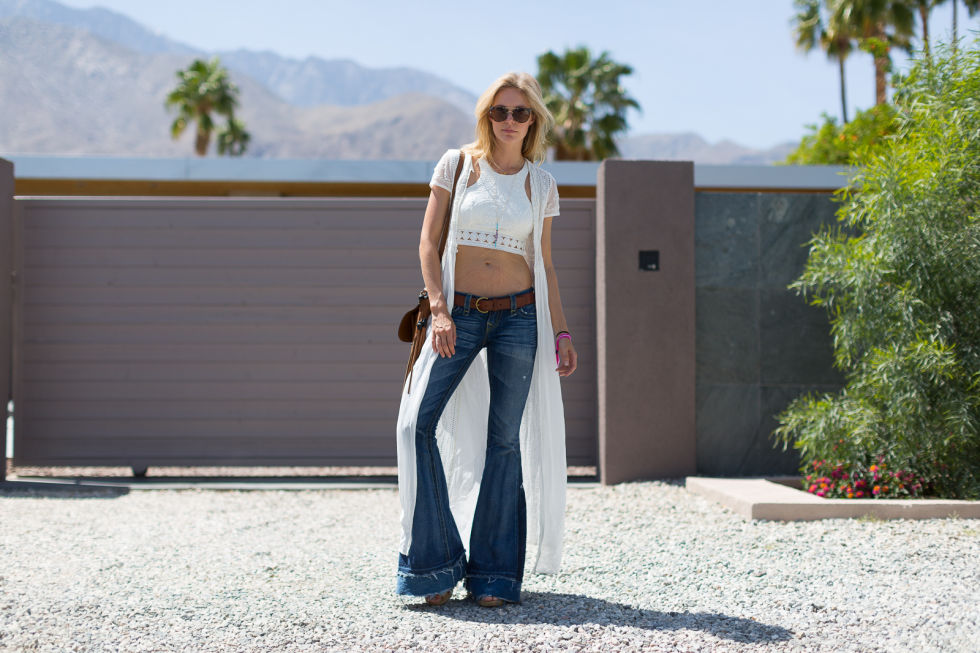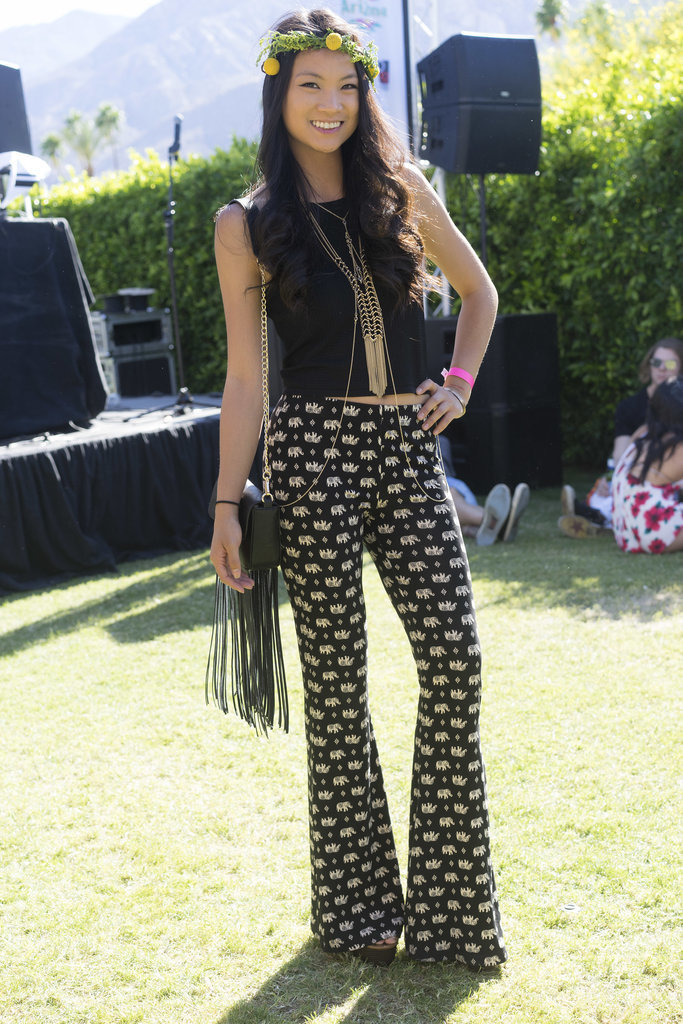 These lace-up tops are creeping up EVERYWHERE. Must I warn you, however, pasties are a MUST. There's simply no other way (unless you're an uber-free spirit, which more power to ya girlfriend).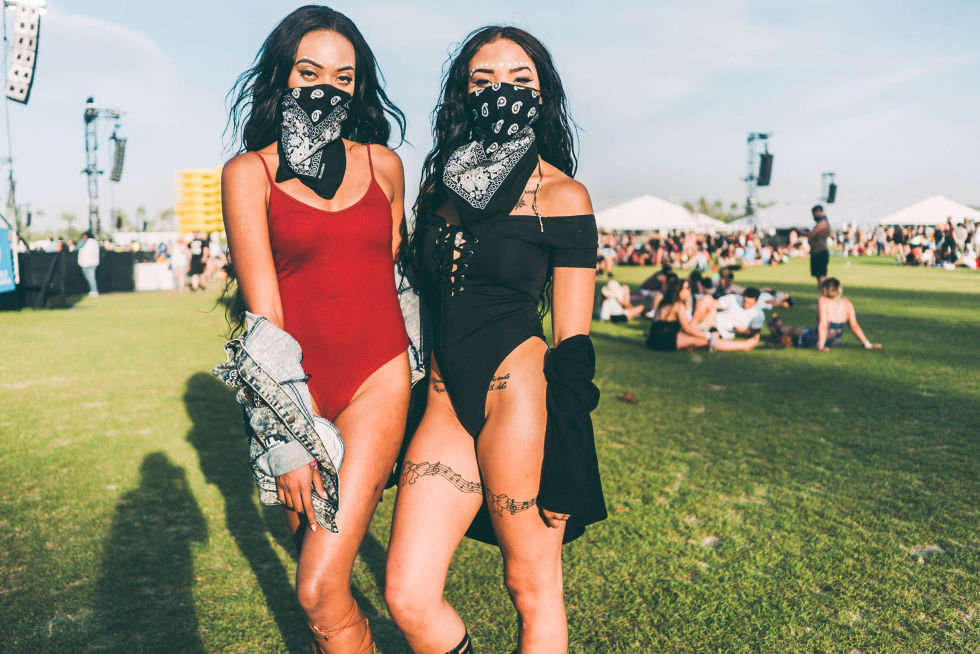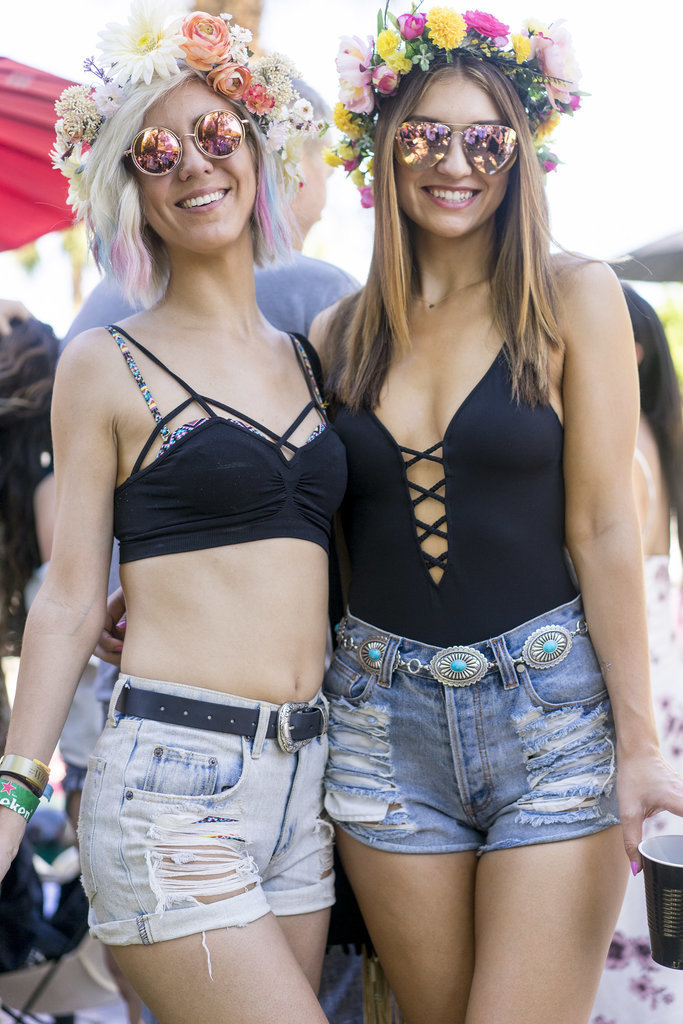 These. Are. Everywhere. Grab all of the shoulder-less tops. I'm telling ya, this trend isn't going anywhere. I repeat, this is not a drill. Grab all of them.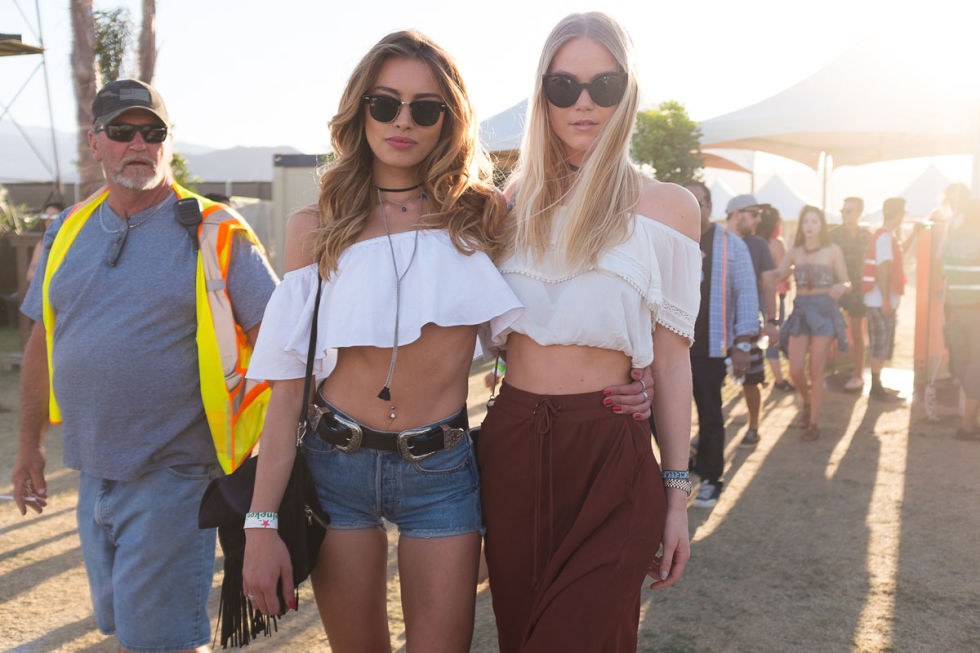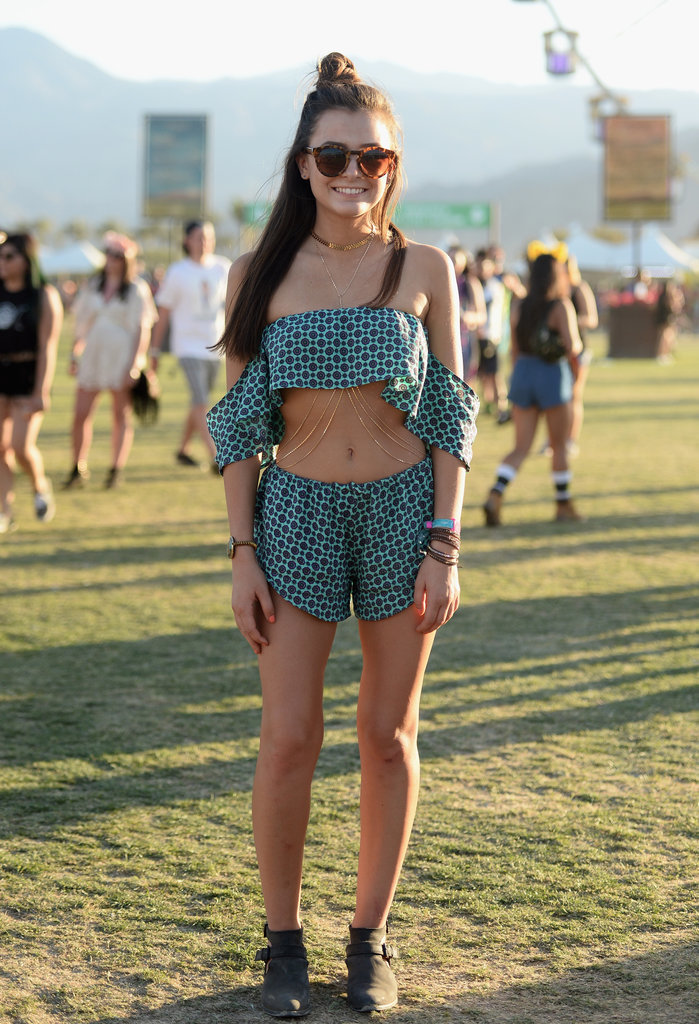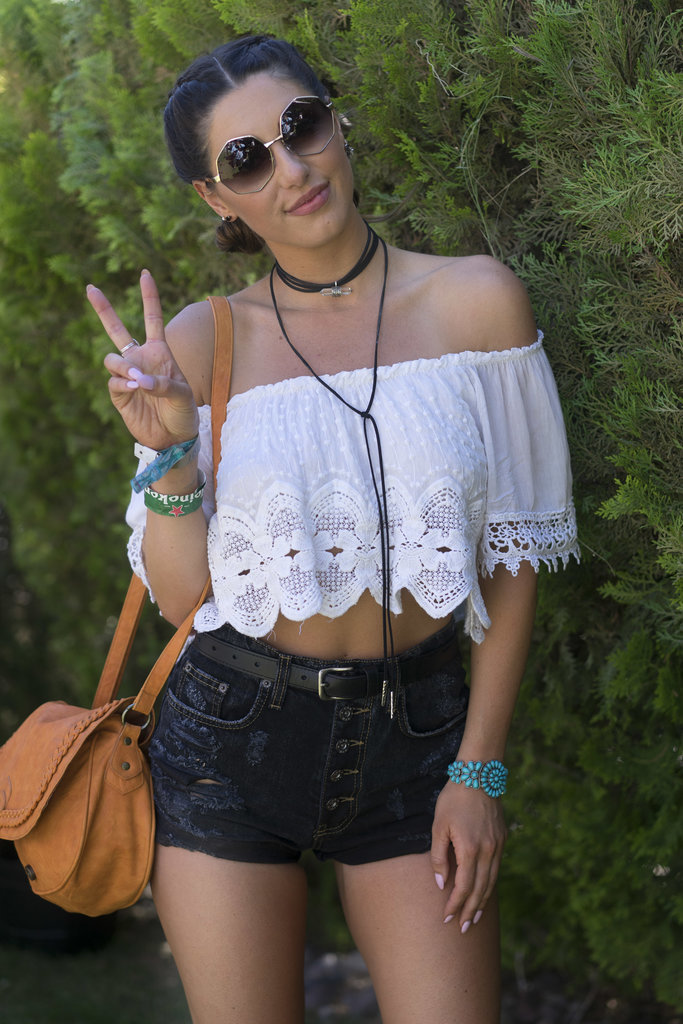 These barely-there bralettes are EVERYTHING. I'm talking to you For Love & Lemons. As much as I scroll through and lust over these beauties- there's no way I could be caught dead sporting one in public. If you're brave (unlike me), please do yourself a favor and grab a few. These are adorable!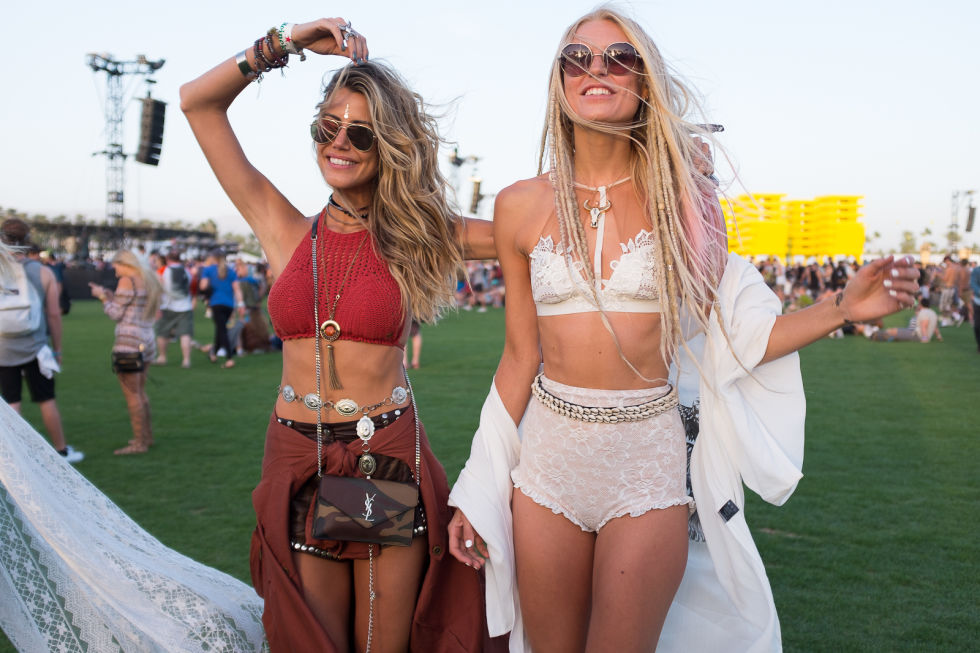 Ahh, the "naked dress." These beautiful works of art had originated on the red carpet, of course. With everyone from J-Lo to Rihanna to to Beyoncé sporting these risqué pieces, you can't help but to lust for your own. Whelp, now you can! I have the same theory here as the bralettes, but there are some options that "look" naked, but actually aren't. I'll be posting later this week on where you can find these beauties.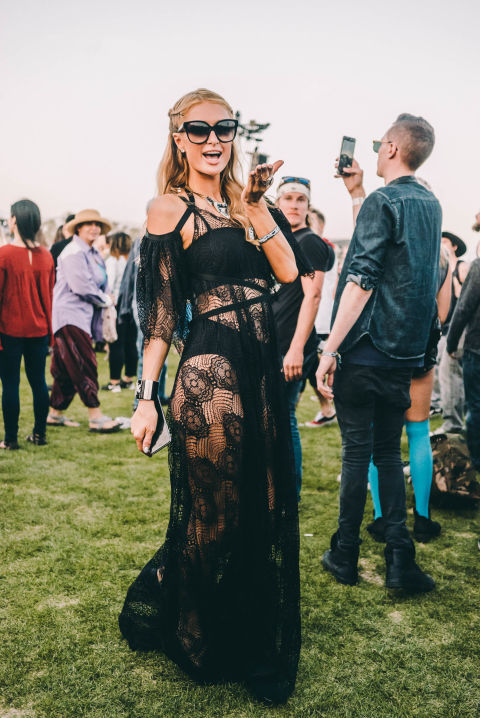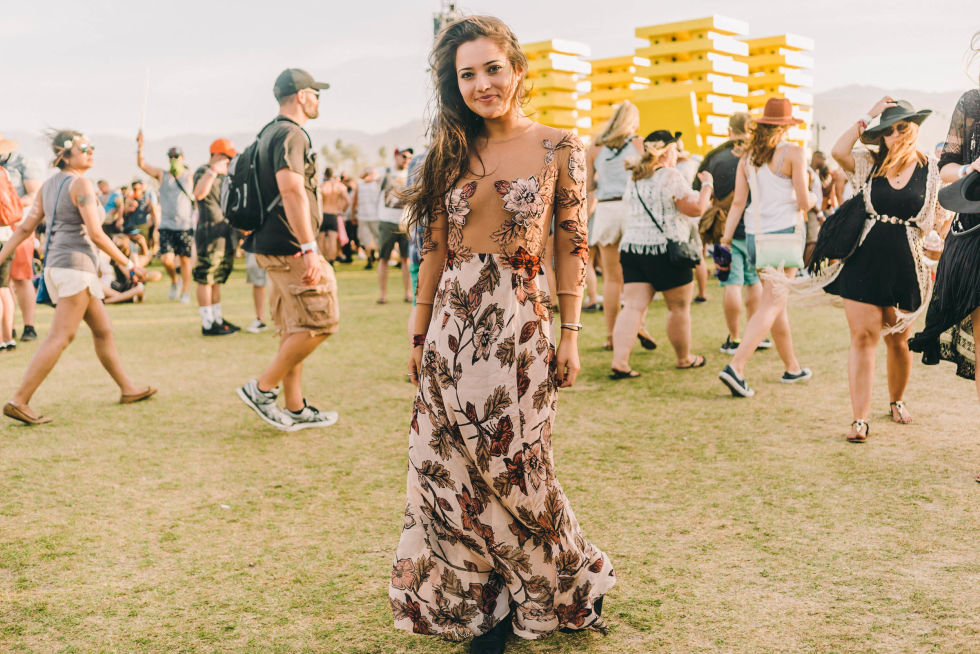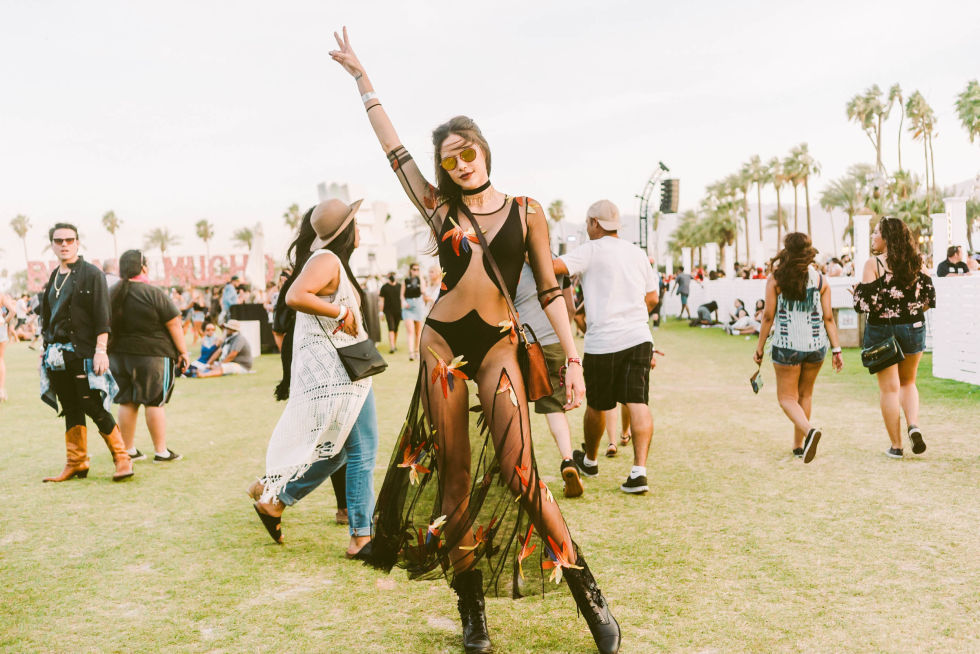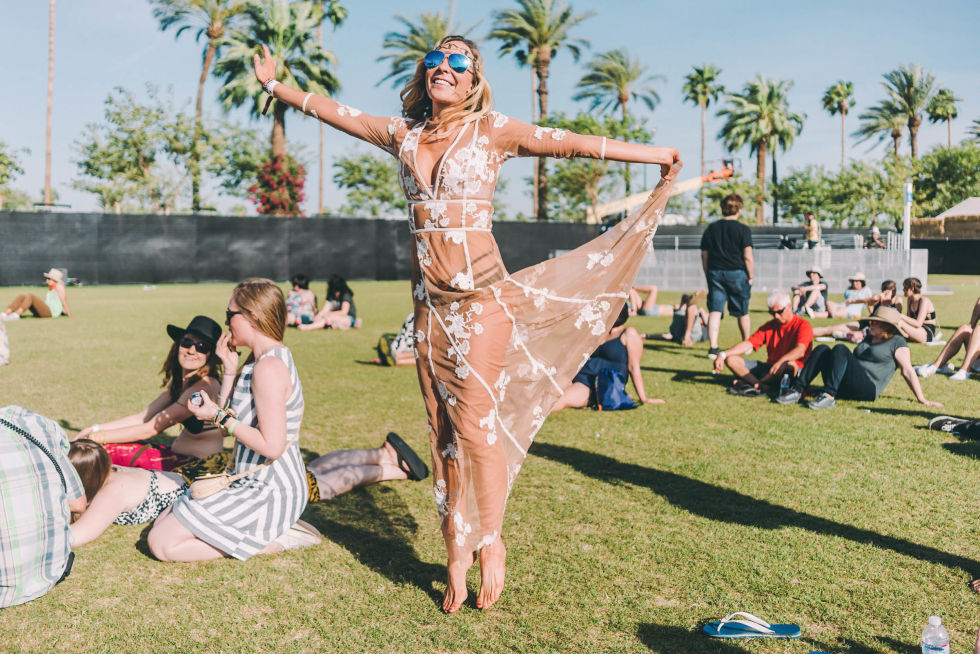 Florals in the spring?! Ya don't say. I just had to include these, because they're just lovely!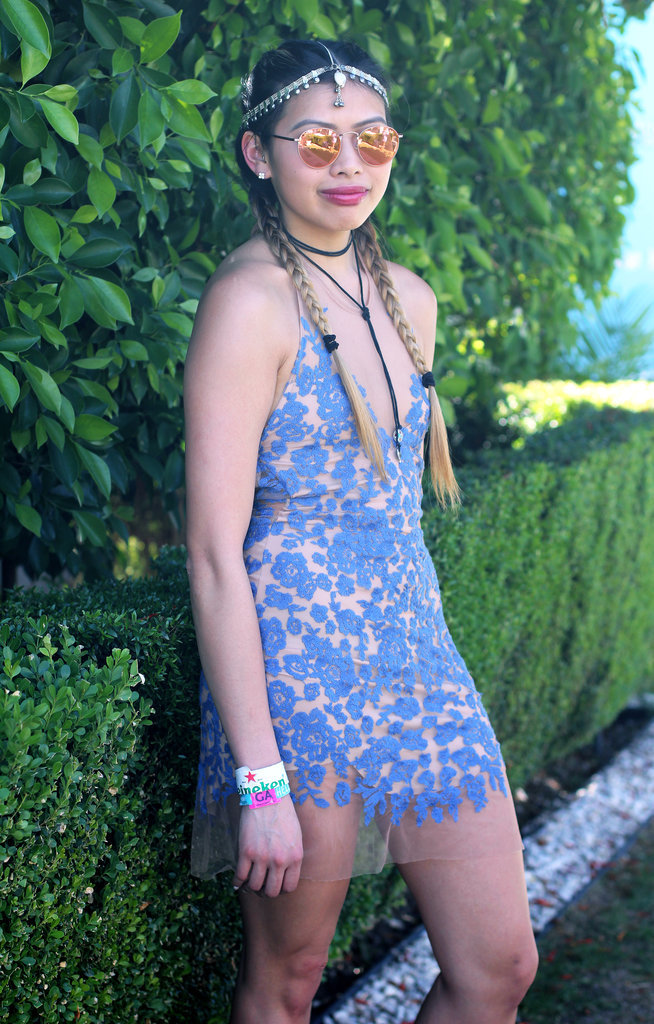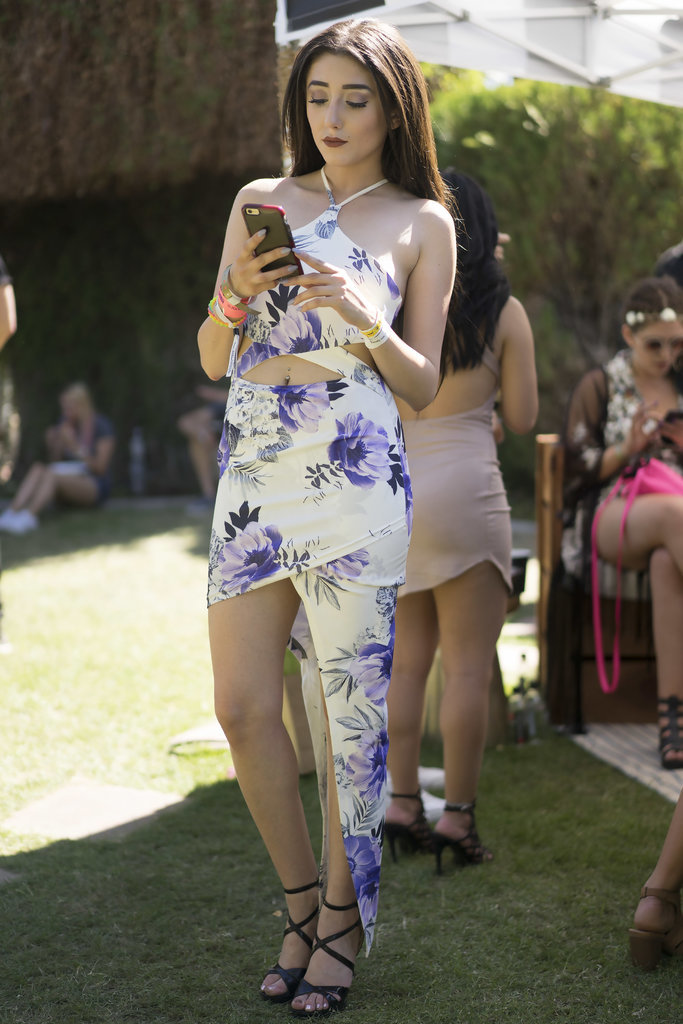 It's not Coachella without some fringe, that's a fact. Do yourself a favor and grab at least SOMETHING fringe this season. They aren't going anywhere anytime soon.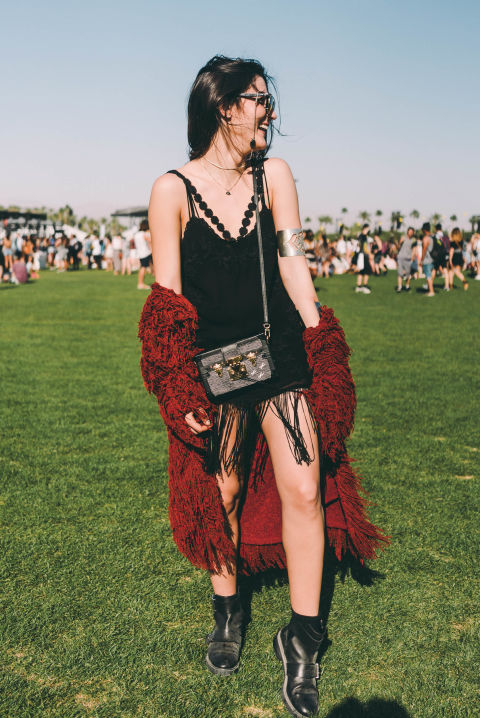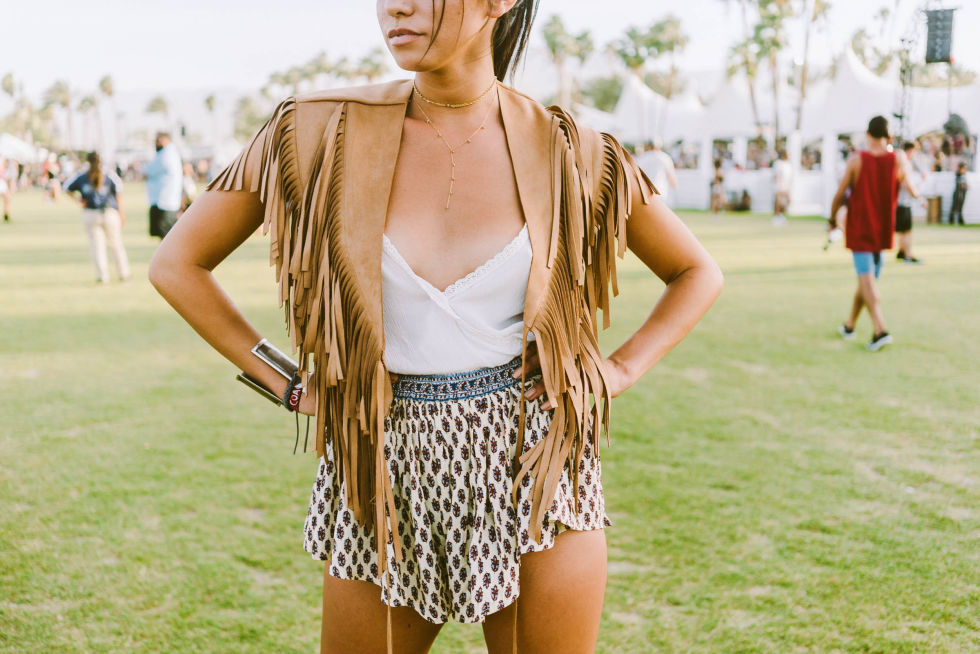 Ok, my last statement? I take it back. It's not Coachella whatsoever without flower crowns. As much as you want to pout and protest that they're dead… they're not. At least not yet. Sport these beauties for as long as you can before they're out faster than you can say "flower child."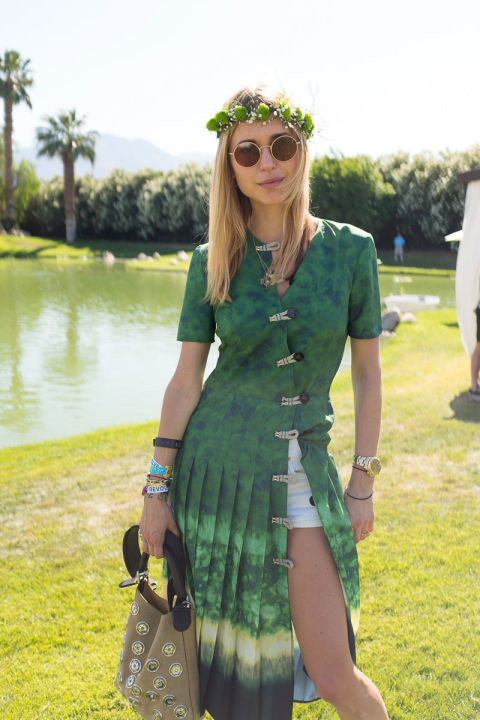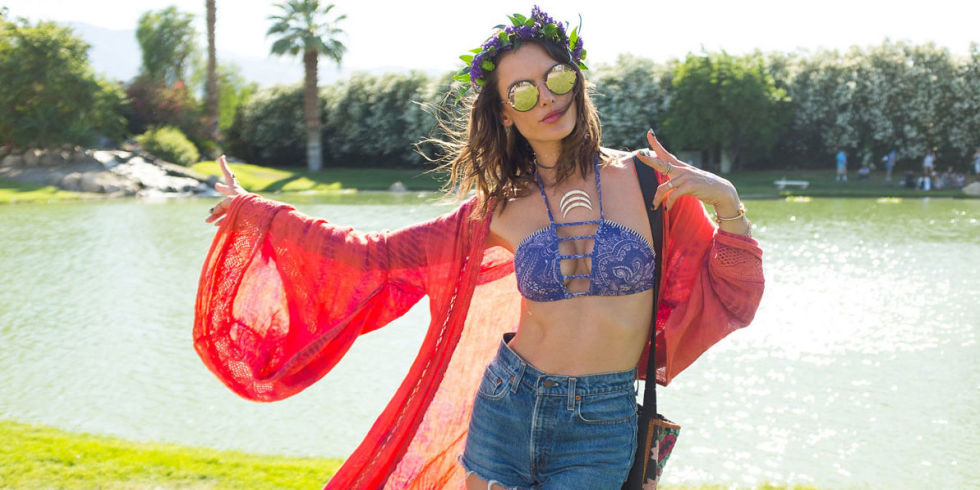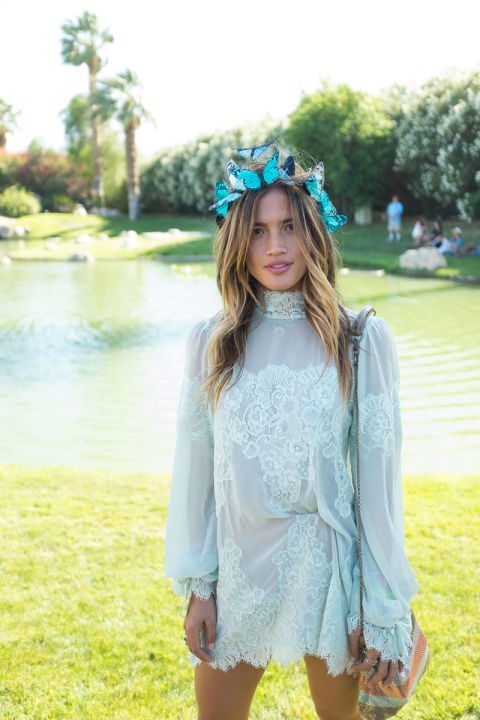 This one's obvious as well, but c'mon… how gor-geous is this kimono? It definitely needed an honorary mention, to say the least.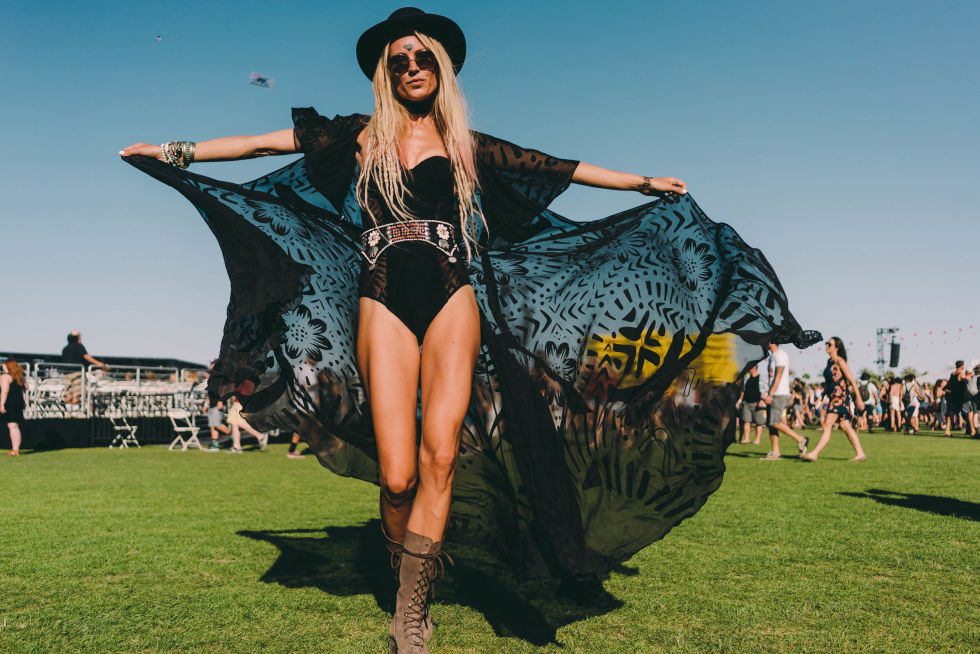 Again, similar to the florals… It aint spring without some beautiful whispy whites. Is your closet as black as your soul? Grab some white… you'll thank me later.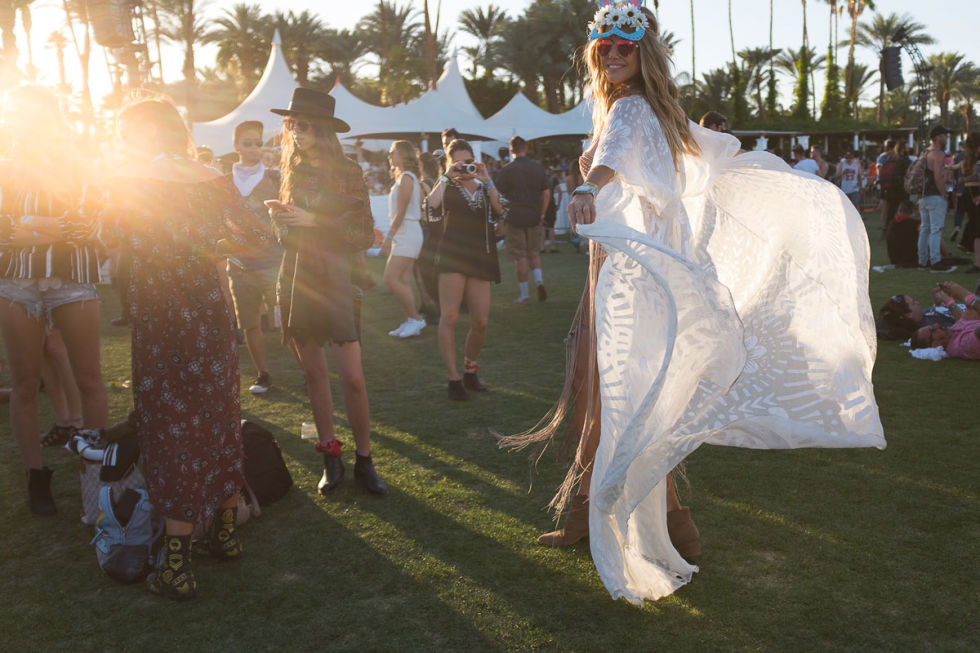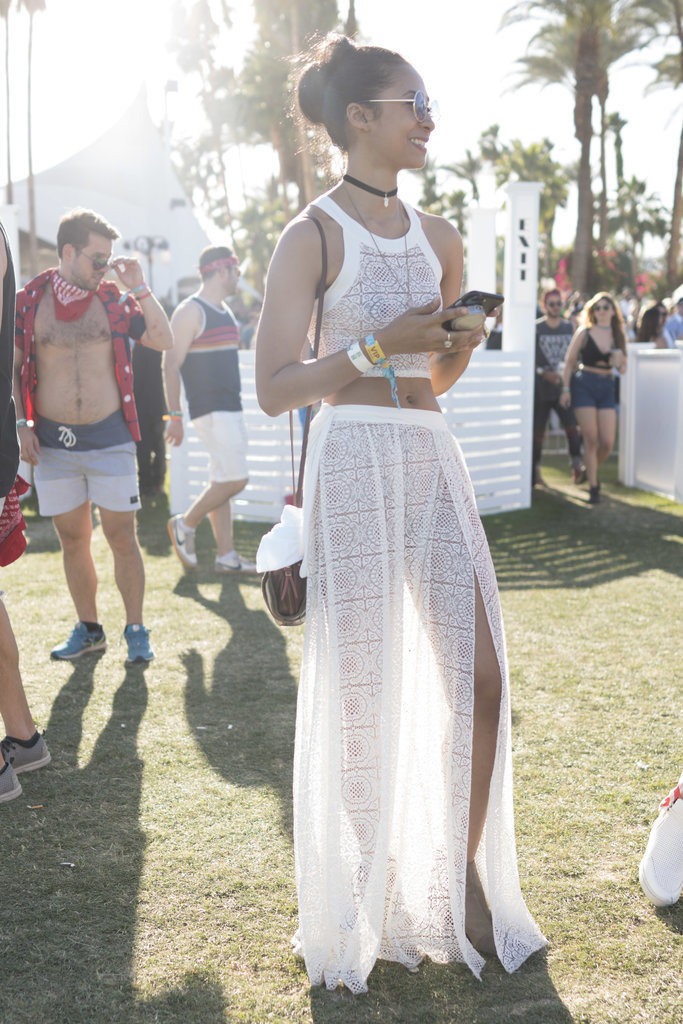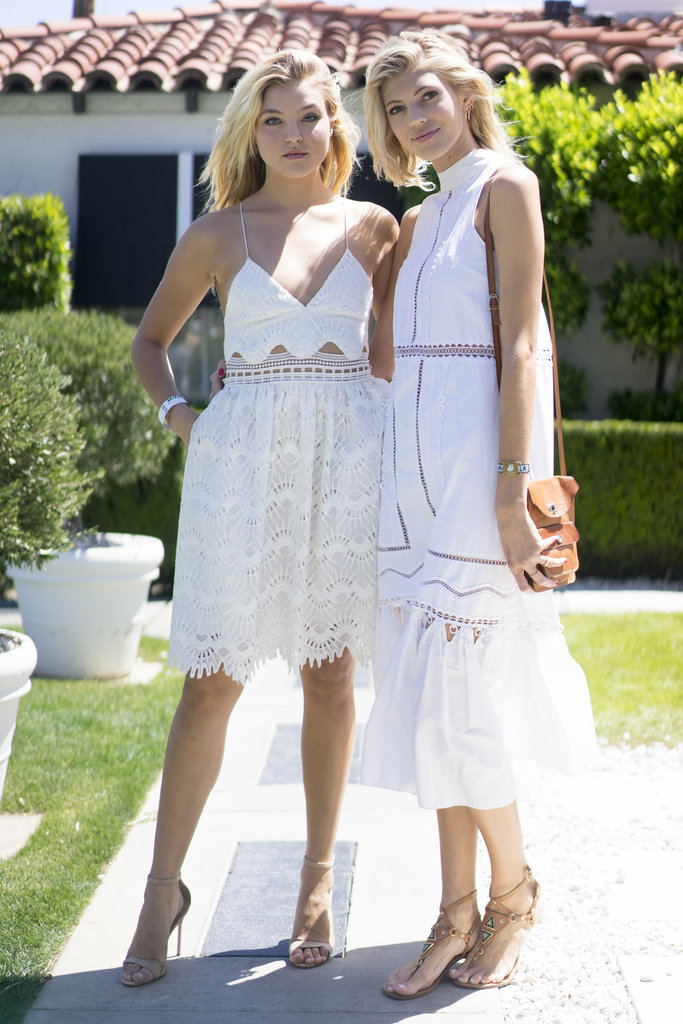 Last but not least? Gladiator sandals. Paired with some denim shorts or a lovely fem dress and you're festival-ready!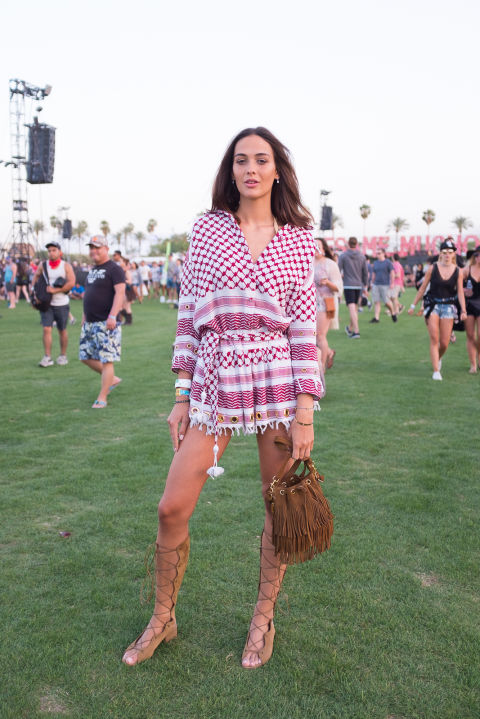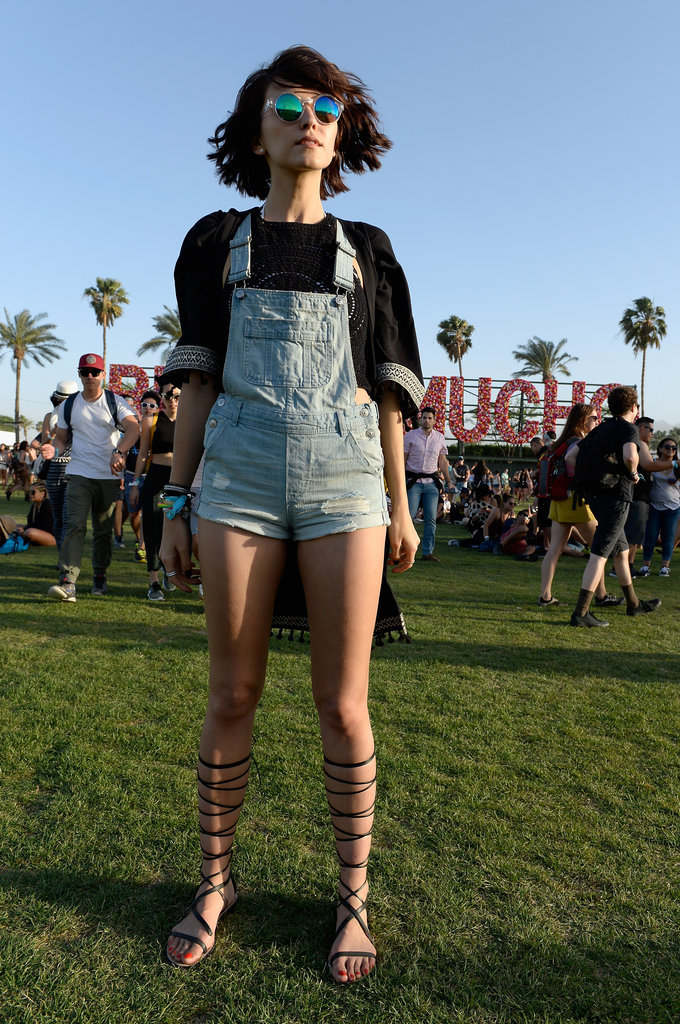 I hope you guys enjoyed this Coachella 2016 round-up as much as I enjoyed putting it together! Fashion is my love-child and I promise I'll have more up soon, with outfits of my own too! Look out for a post soon for some pieces that YOU can buy to have a fun festival-ready spring wardrobe. You'll thank me, but your wallet on the other hand…
Xo,
Lily