Happy humpday darlings! I hope that you're all having a lovely week officially kicking off summer! I don't know about you, but I'm ready for some hot weather, BBQs, and sunny lake days.
Out of all the seasons to dress up for, I'd have to say that summer is hands down my favorite of them all. My closet is overflowing with colorful dresses, floral prints, and of course maxi-everything (aka yoga pants of the summer), so naturally I just about lost it when I spotted this skirt.
Read on to get the details of my outfit which is all under $100!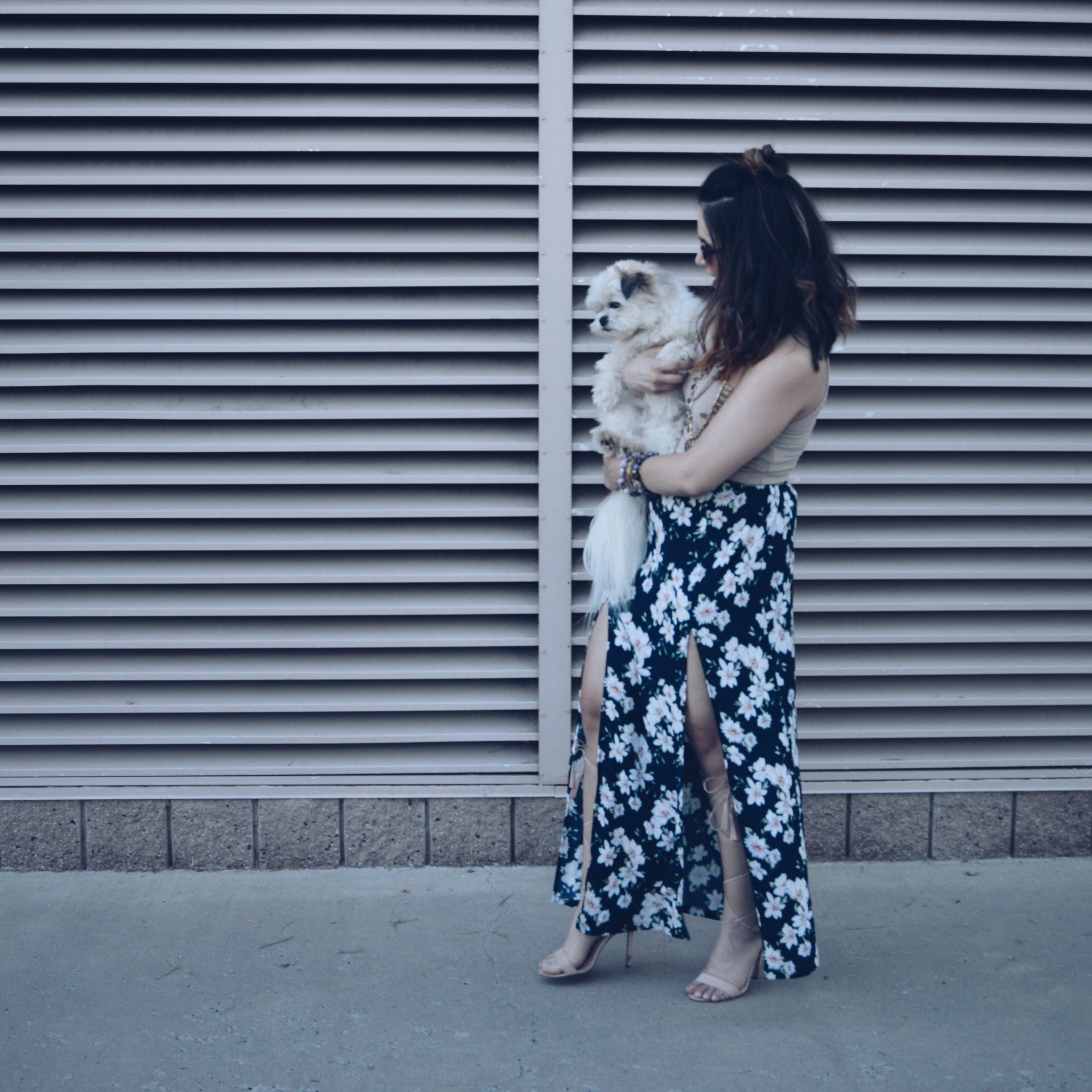 I've been on the hunt for a sassy slit maxi skirt, and I'm beyond happy with this gem! Of course, it's comfy – but the colors are neutral and easy to pair with almost any solid top. Being a bit height-challenged, I found it to be the perfect length to wear with both heels and sandals. Not to mention, the double slit is everything this season.
I accessorized this look with some bold bohemian jewelry. This particular necklace is from TJ Maxx, but I've linked a similar option below. The bracelet is from an incredible shop called One for You One to Give. Their business is built around the notion of inspiring and spreading kindness, which is amazing. The best part is that 10% of their proceeds go to a no kill dog/cat shelter!
The amethyst pair that I'm wearing below can be found here. Due to the nature of this adorable business, they were generous enough to send me product to give away to one of my lovely viewers! Make sure you're following me on Instagram so you don't miss the giveaway.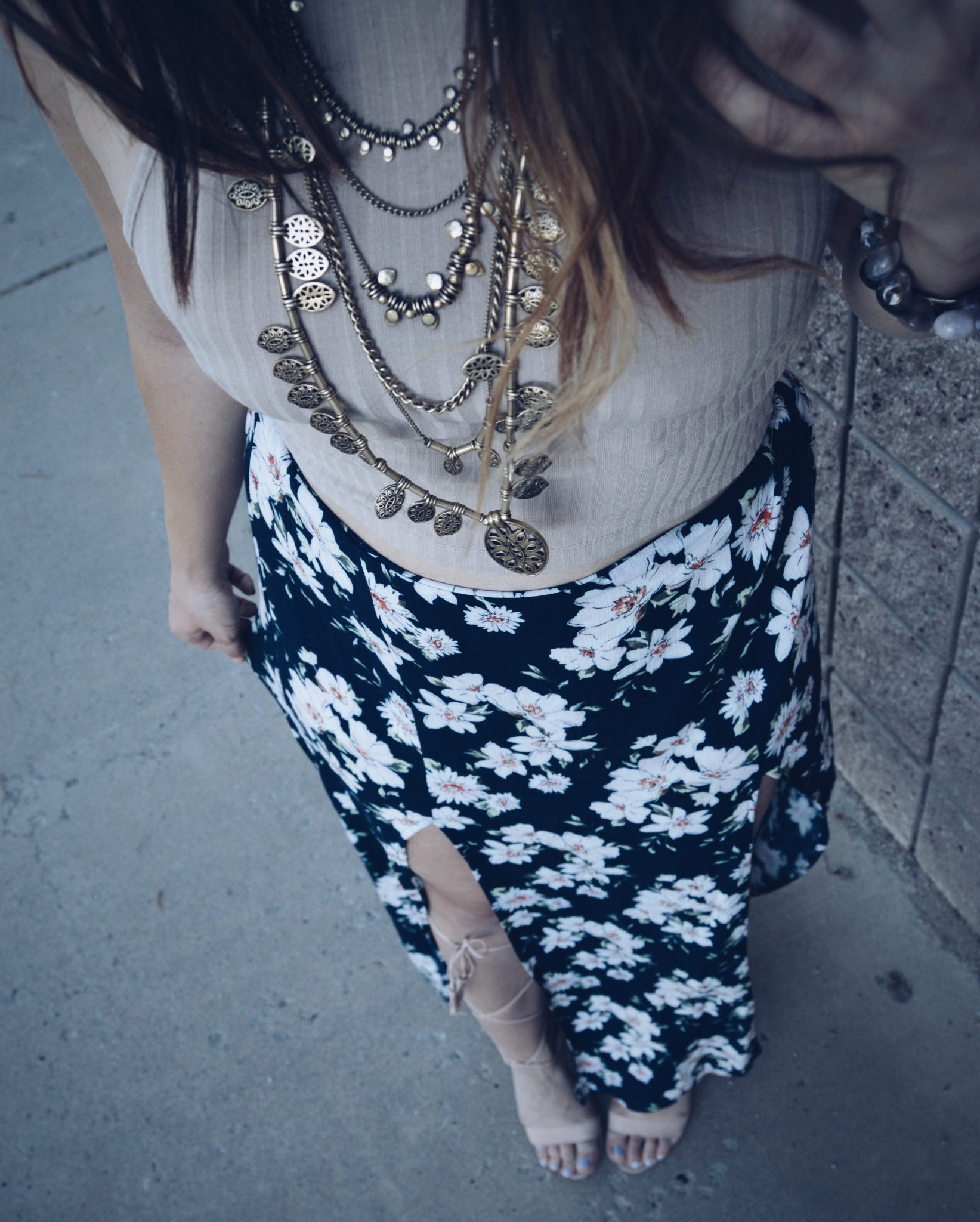 Lastly, I topped off the look with a cuff, some badass lace-up heels, Ray-Bans, and of course – a top knot! I hope you enjoyed reading through my post, and as always, I've linked everything below! P.S. – As I'm sure you noticed, Kyra insisted on coming to the shoot – her Blue Steel is everything!
Note: a few items mentioned in this post were sent to me in exchange for my honest review.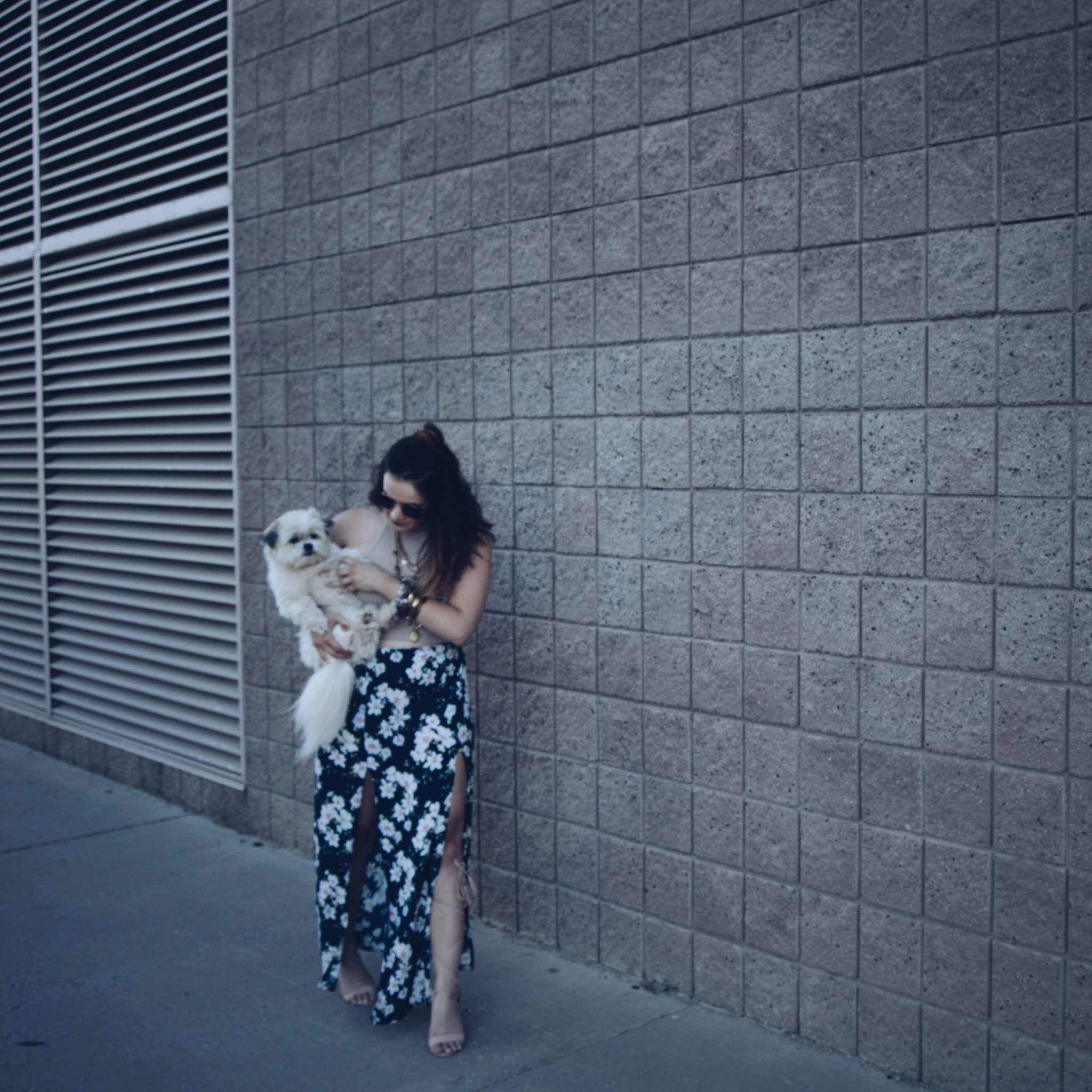 Top // Skirt // Shoes // Sunglasses // Necklace // Cuff // Bracelets
Xo,
Lily