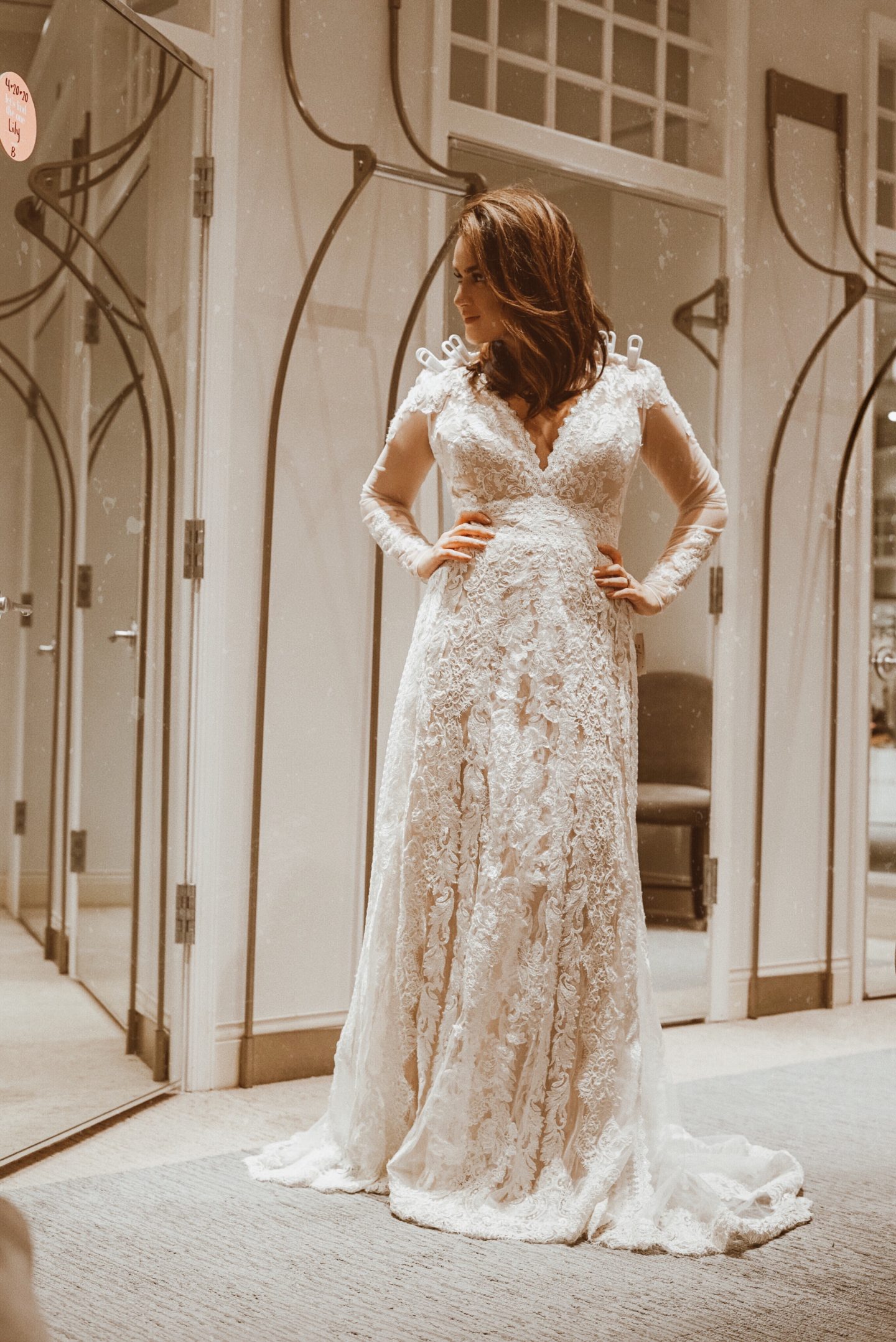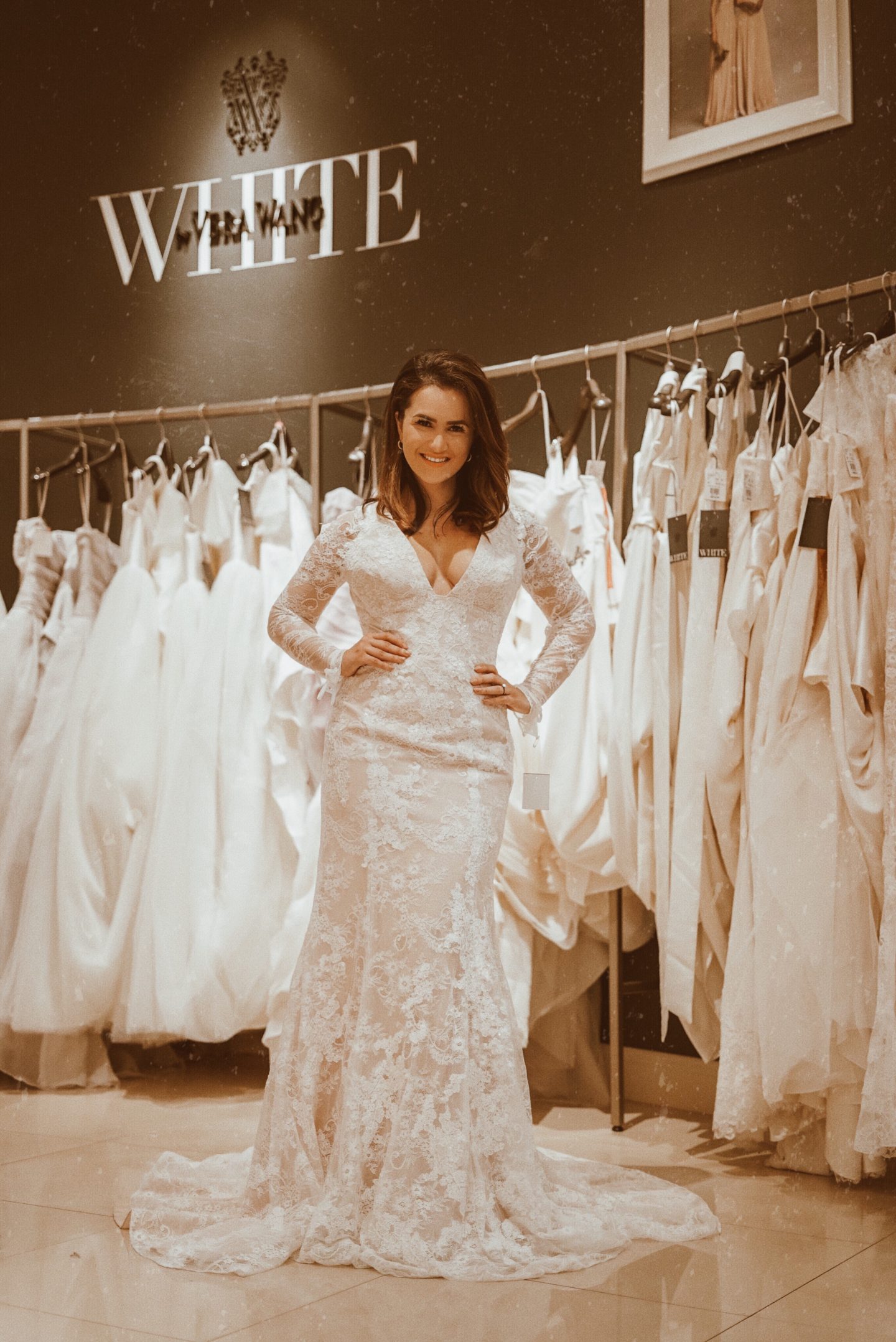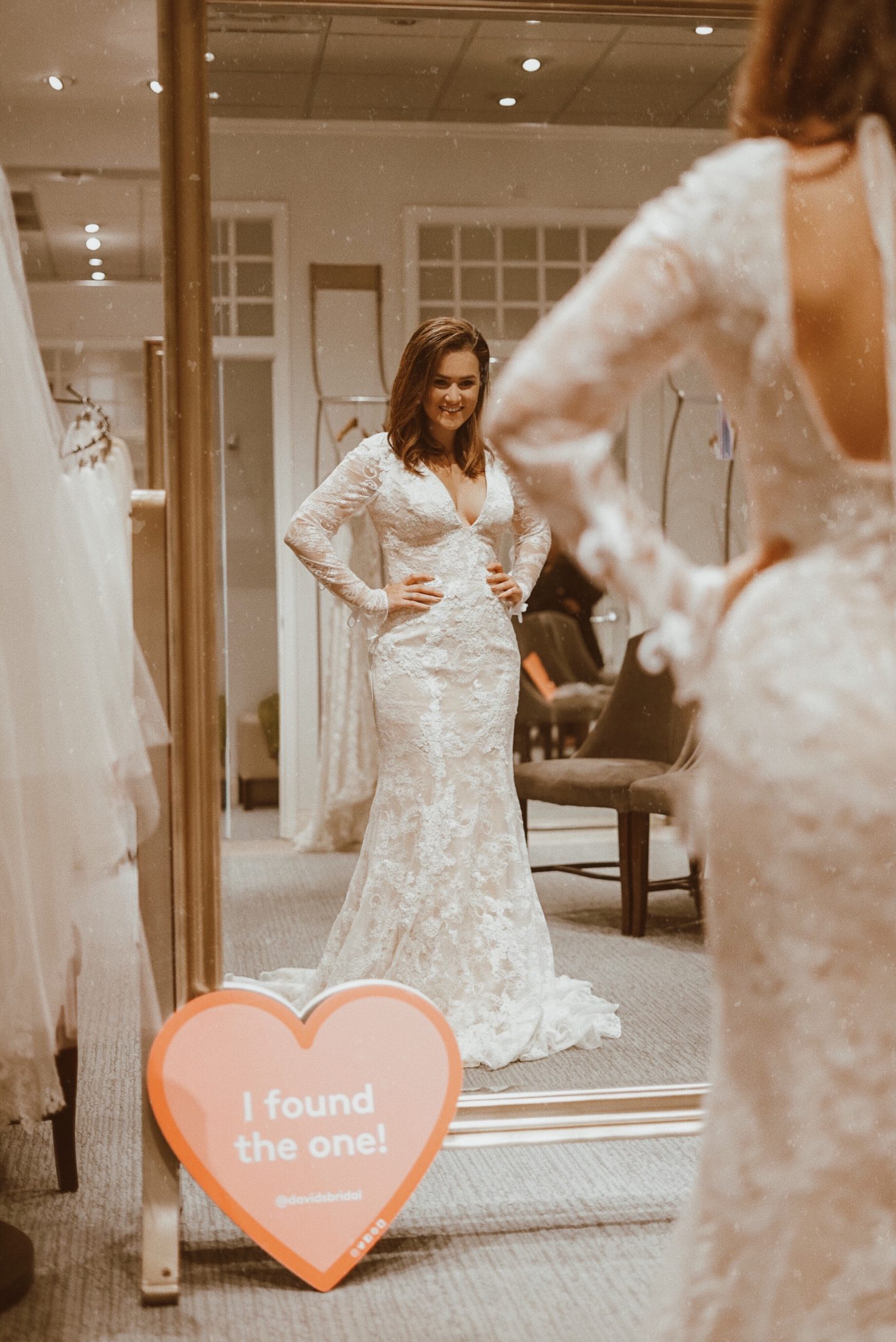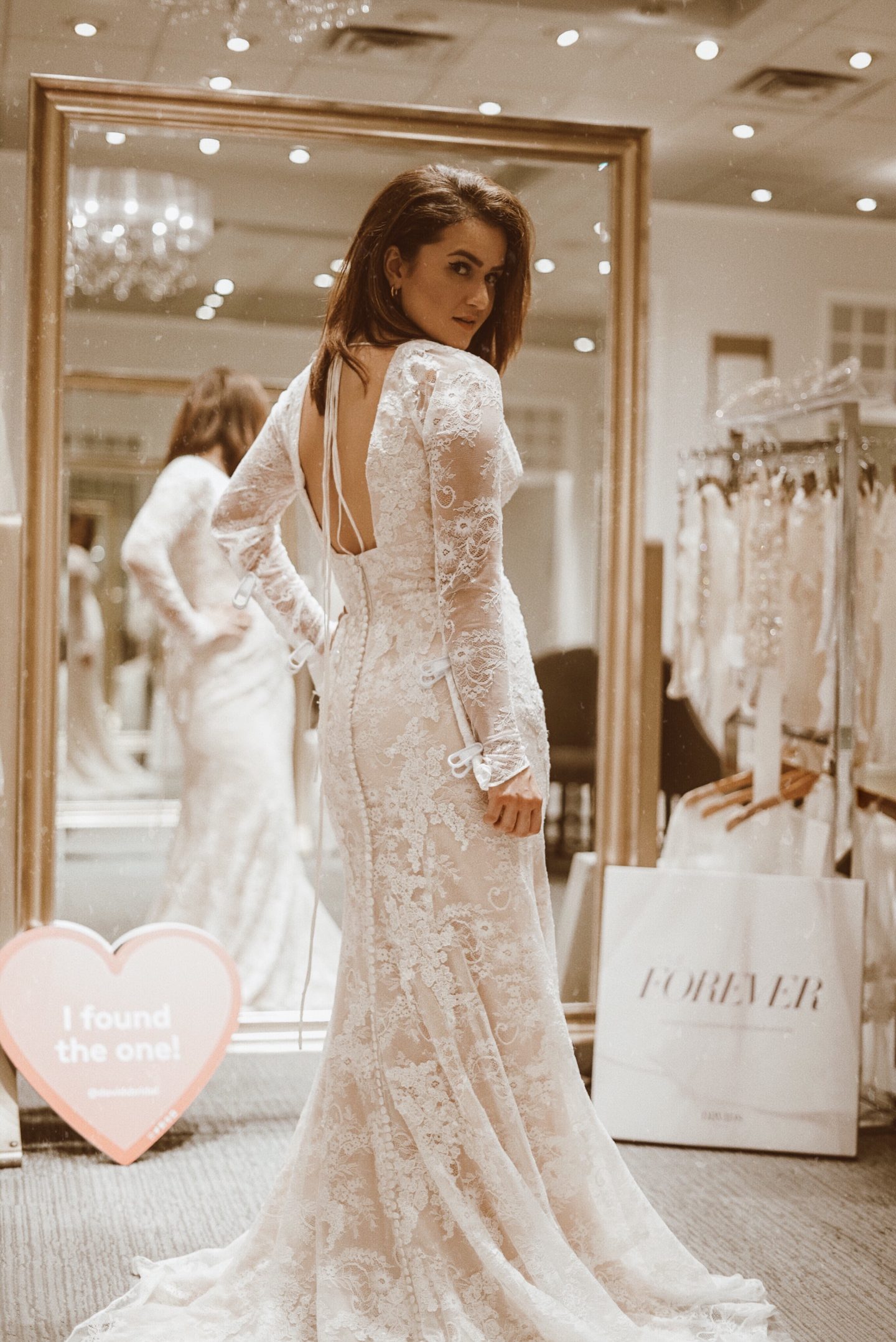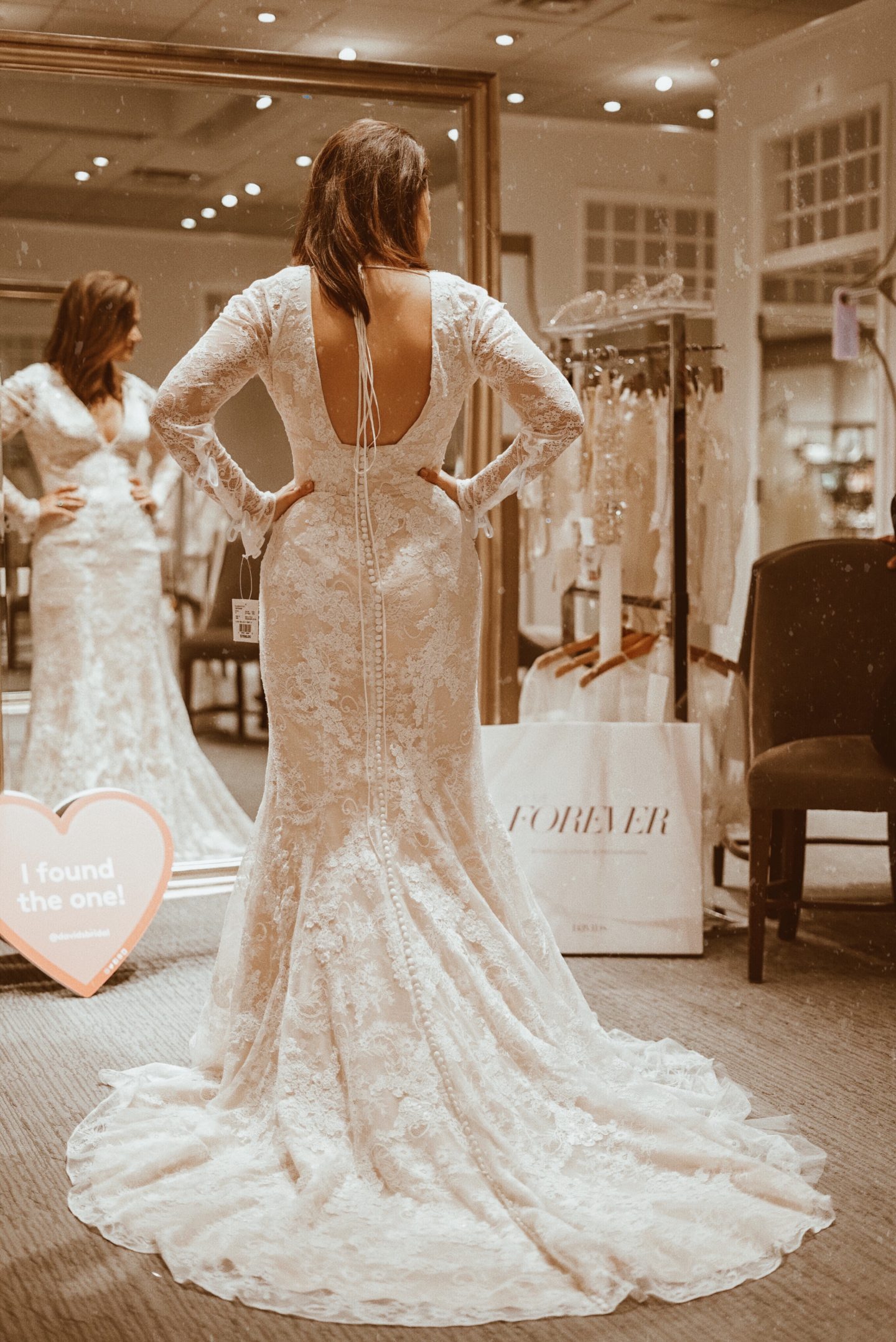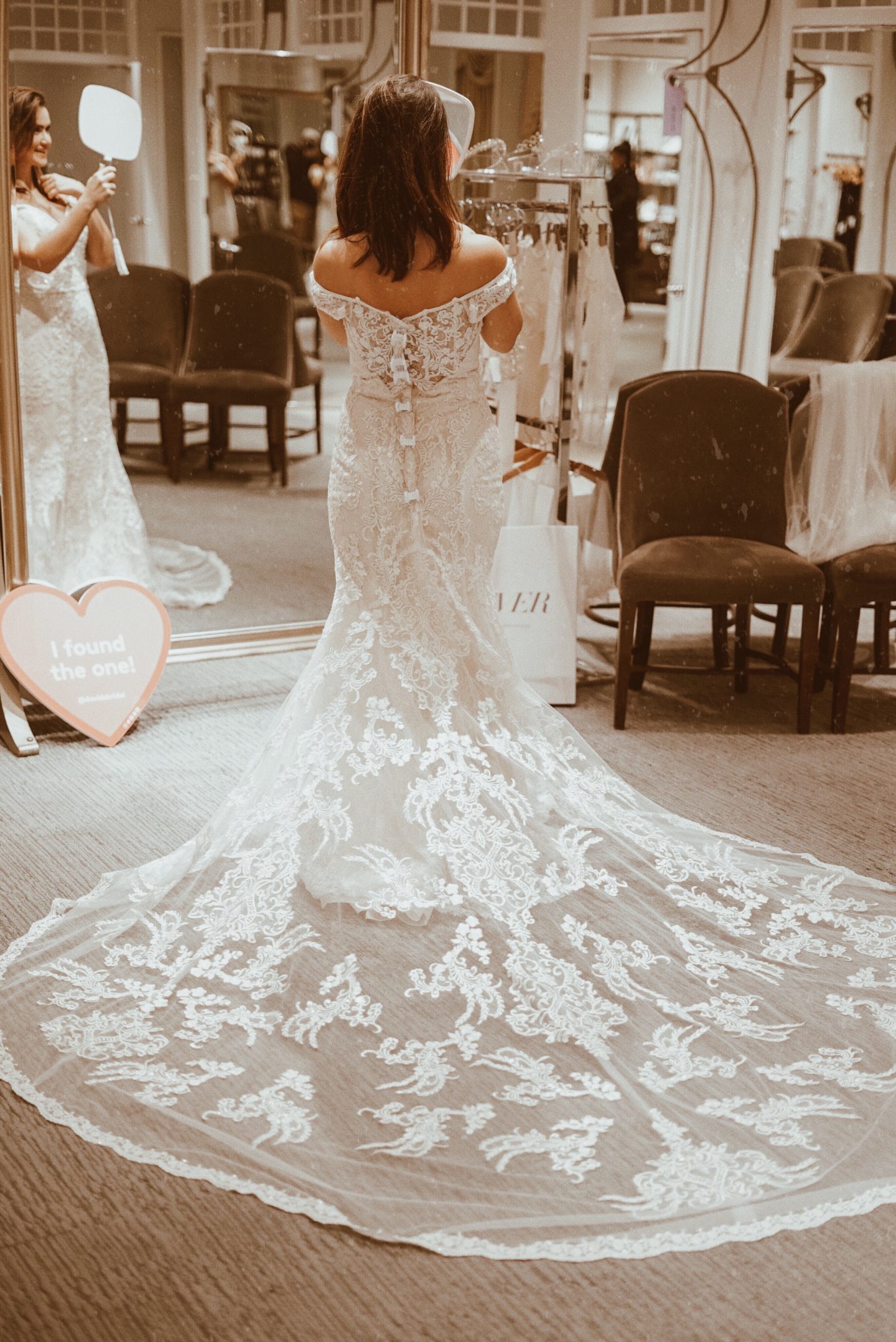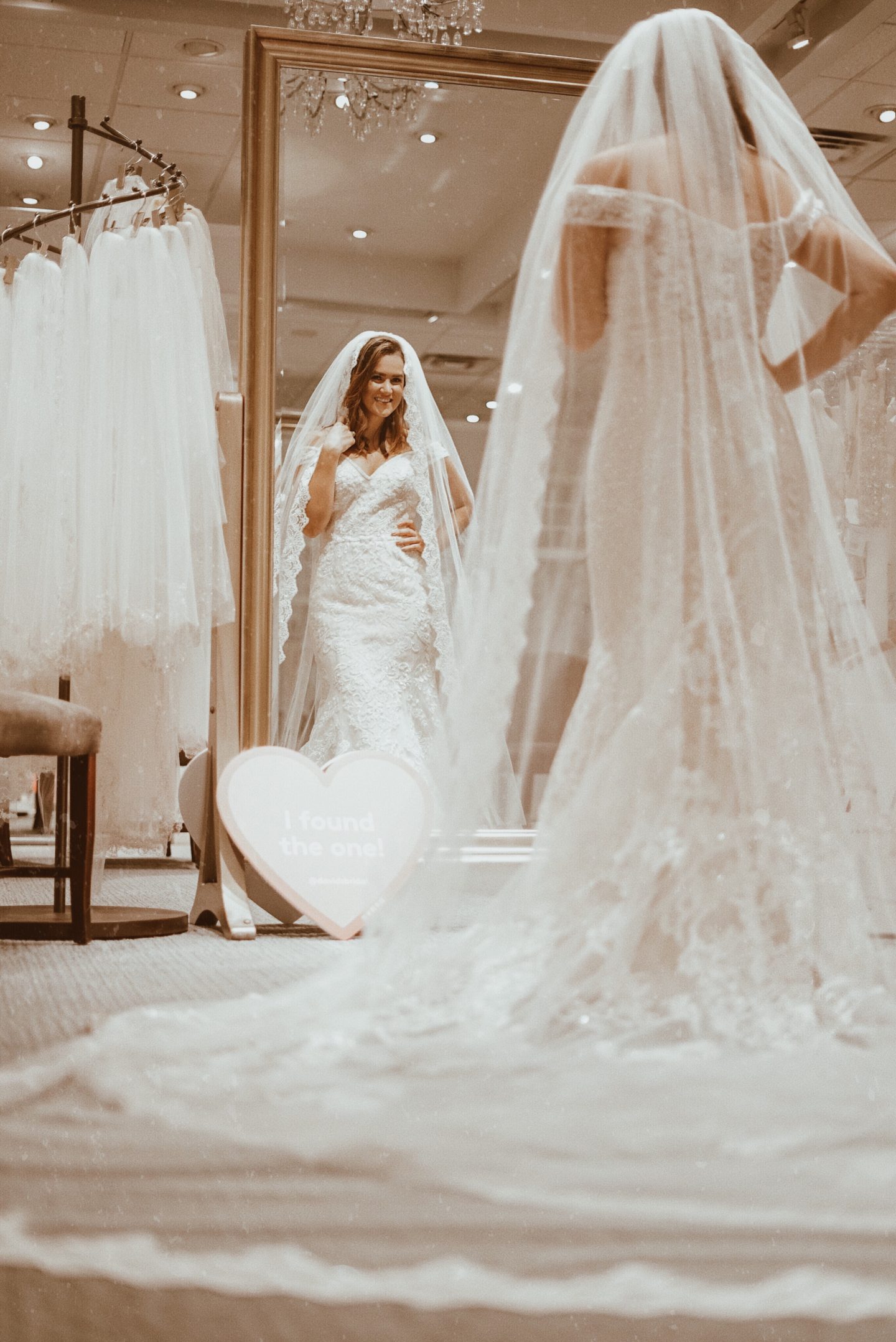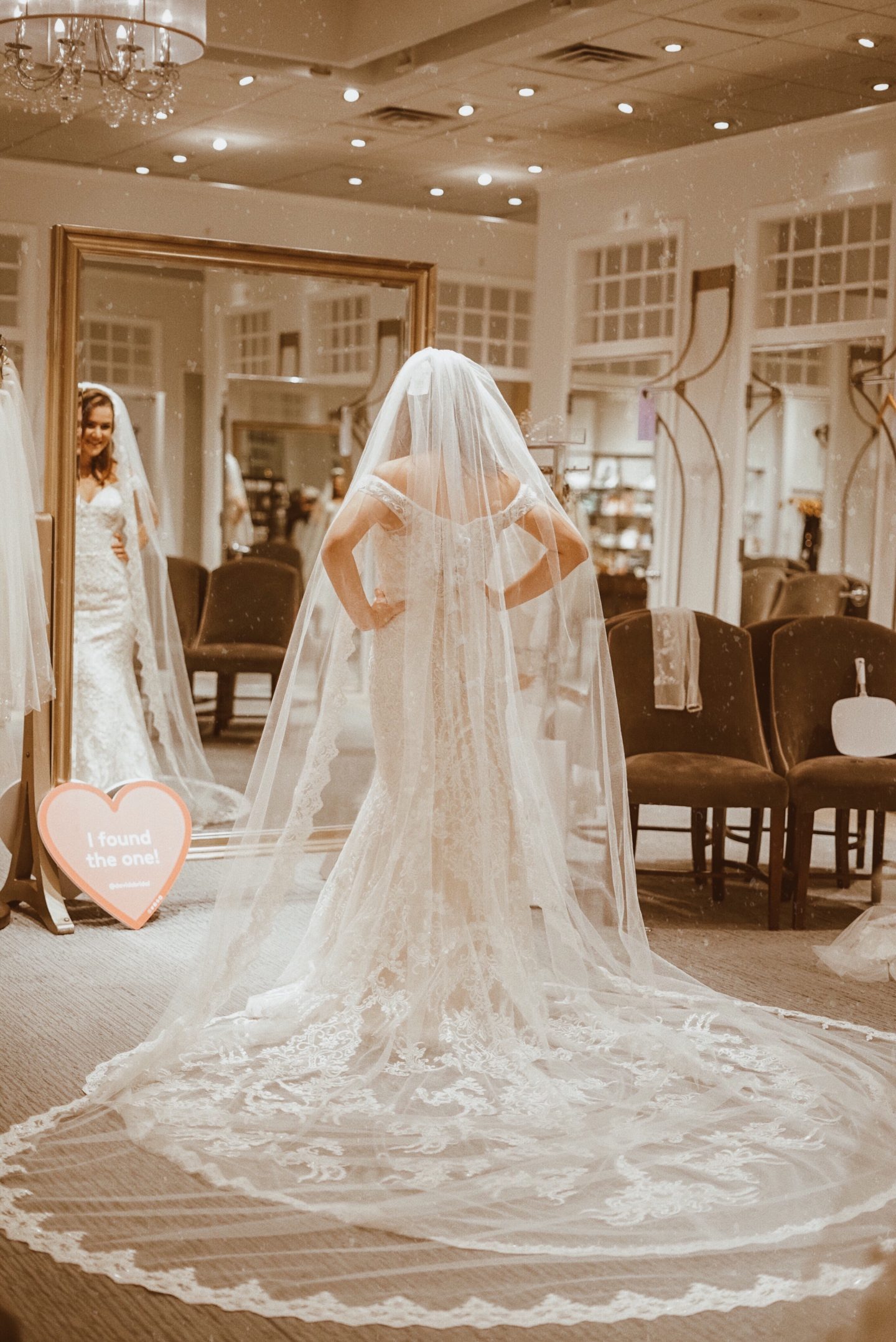 Wedding Series: Trying on Wedding Dresses at David's Bridal
*This posted is in sponsorship with David's Bridal
I can't believe it's already been 4 months since James proposed! I'm not going to lie, I obsessively planned out my vision within just a couple of weeks – but when it comes to execution, I haven't done anything.
As you can imagine, the wedding dress is probably what I'm the most excited about. I already went dress shopping with my mom and sister when I was in town for the holidays just to get my feet wet with the whole process. Little did I know, this may turn out to be a longer process than I had originally planned.

With so many options, designers, cuts, colors, and prices – it's difficult to know where exactly I stood in this process. With a few friends that have already gotten married and purchased their dresses, I chose to head into David's Bridal – who I know are experts in the industry. In fact, I was just there almost exactly a year ago looking at bridesmaid dresses.
What I love the most about David's Bridal is how consistent they are. From being a customer to a friend tagging along, they always know how to recognize their customer's needs.

I went into this appointment having an idea of what I thought I liked, to realizing what silhouette I'm most drawn to and what works best with my skin tone and body type. Although I didn't find "The One" yet, I'm feeling confident that I'm getting closer.

My stylist, first off, was absolutely amazing. She let me roam free to pick out my top 2 favorite styles, and after careful consideration, she picked out a wildcard that I ended up loving and would've never picked out for myself otherwise.

The first dress I went with was by Melissa Sweet. Her designs are known to be romantic, vintage-inspired, and ethereal. What drew me to this one were the romantic long sleeves and the carefully beaded low back. I will admit that it had more hanger appeal as it didn't do much for my figure, but it was still really dreamy.
After hearing my thoughts, my stylist was really excited for me to try out my second choice by Vera Wang. She explained that her collection for David's Bridal is very modern, individualistic, and fashion-forward. It did much more for my figure and she explained it was because it was a trumpet silhouette – which seems to work best on my figure.
Knowing this and my preferences, she pulled a wildcard 3rd option by Oleg Cassini. His designs are opulent, timeless, elegant, and very polished. Not going to lie, the dramatic train and the veil were really fun to try on! ☺
Which one was your favorite? Let me know in the comments below! As always, thank for reading – and I hope you enjoyed! If you're also going through your own wedding planning journey and want to chat, please don't hesitate to reach out!

xo,

Lily