*Thank you to simplehuman for sponsoring this post.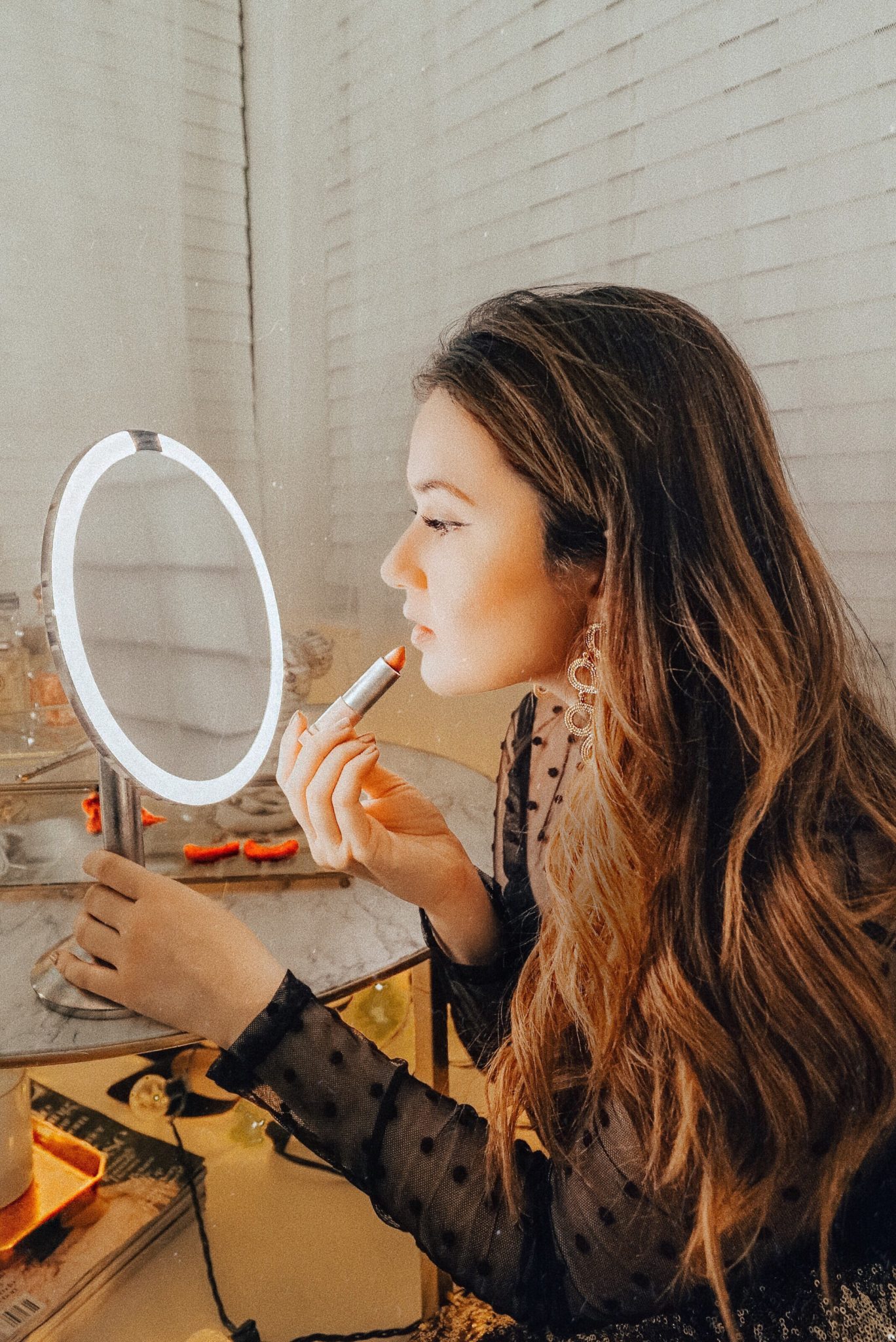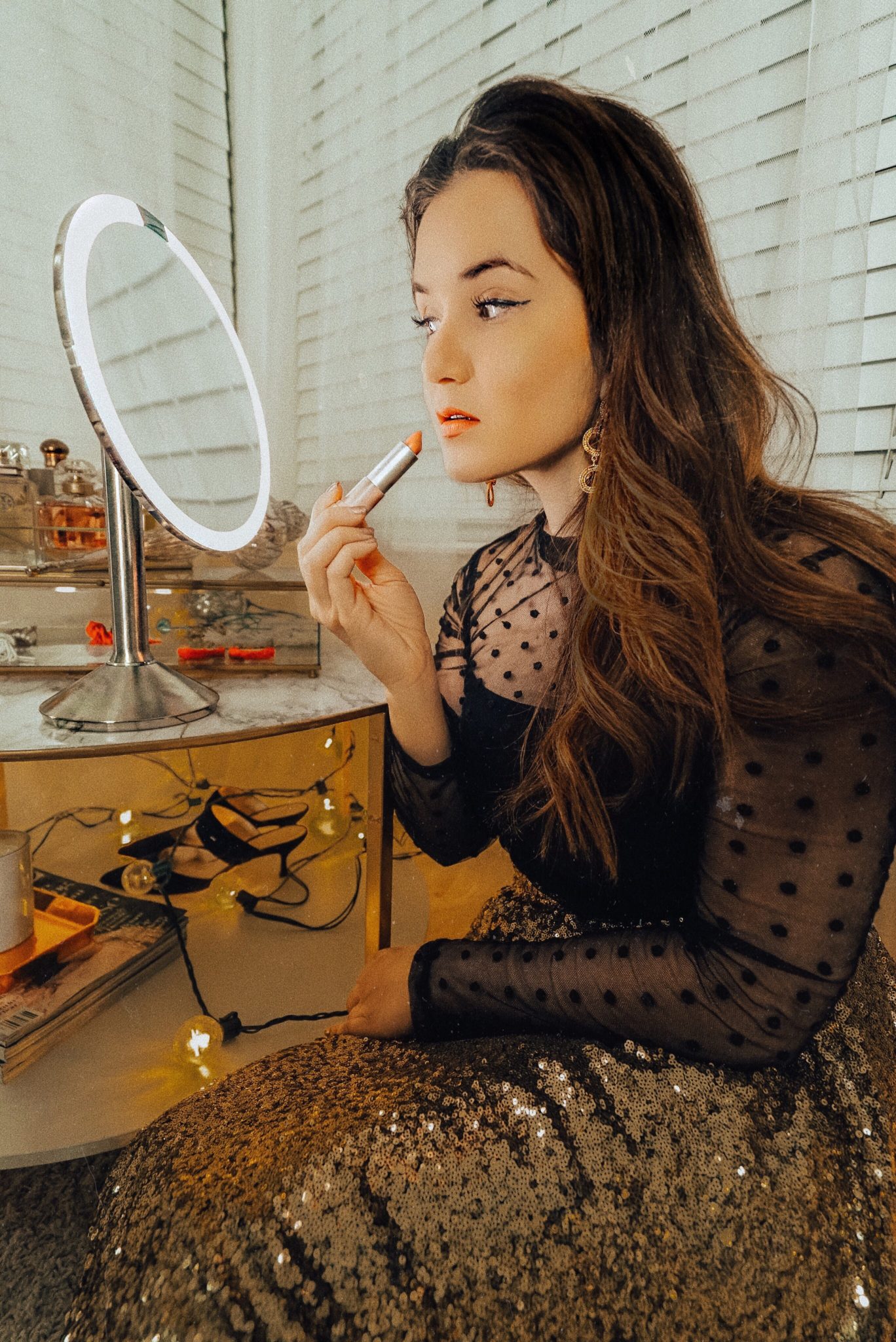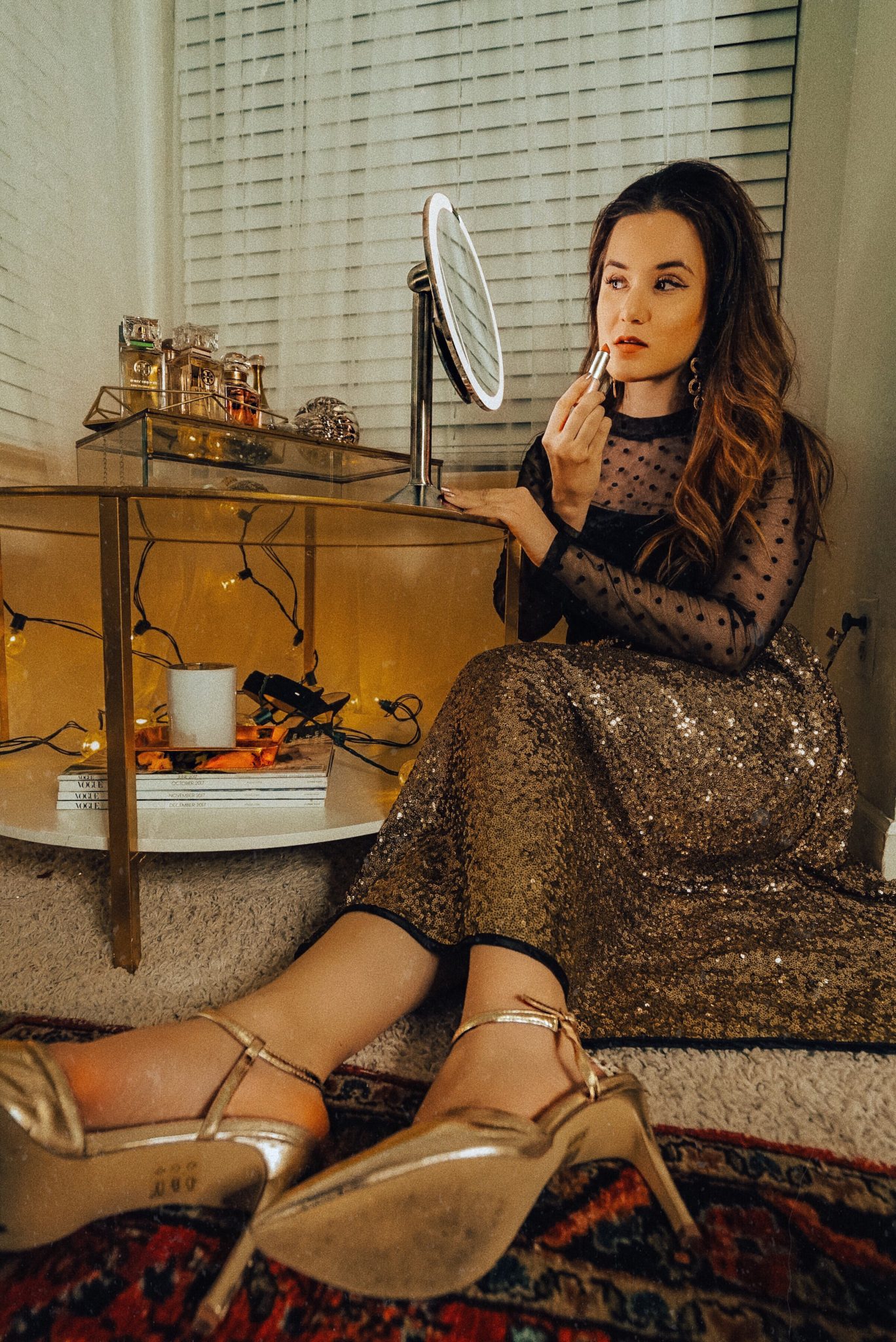 How to Get a Flawless Makeup Application Every Time
I think we've all had our fair share of bad makeup days, where we look fine in the morning before we head out the door… and then we catch ourselves in the mirror in a different light. We do a double take as we notice our makeup looks completely different than what it did this morning. Why is that?
Come to find out, the lighting that we use in the morning for makeup application is most likely very different than, say, natural sunlight or your office's lighting.
This is where simplehuman's sensor mirror pro comes into play.
Capable of over 50,000 color variations, you can pair your phone with the sensor mirror pro to choose presets or capture light settings from the environment around you and recreate them on the mirror.The light system closely simulates natural sunlight's full color spectrum to show every detail. Some of my favorite color settings are sunlight, overcast, home, and gym.
This special 8-inch round sensor mirror has a large 5x magnification with a 10x magnification detail mirror that magnetically attaches to the front and stores on the back. It's wifi-enabled so you can access the mirror's smart features. It easily recharges and one charge lasts up to 4 weeks.
So there you have it, how to get a flawless makeup application every time. And just for my readers, they were kind enough to offer 15% off your order with code: DARLING15 valid until January 2, 2018.
For more beauty-related tips and tricks, head over to the beauty section of the blog.