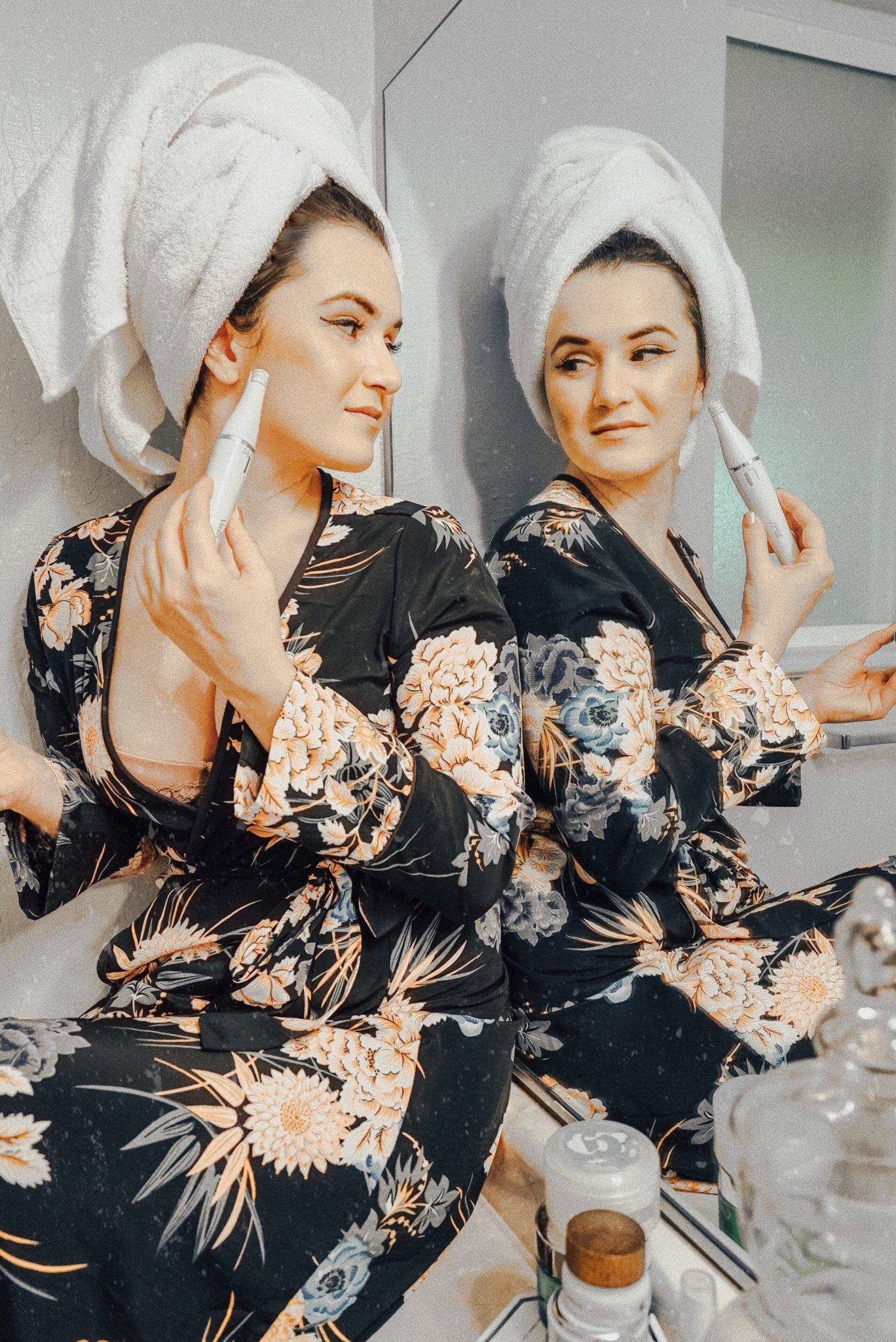 ---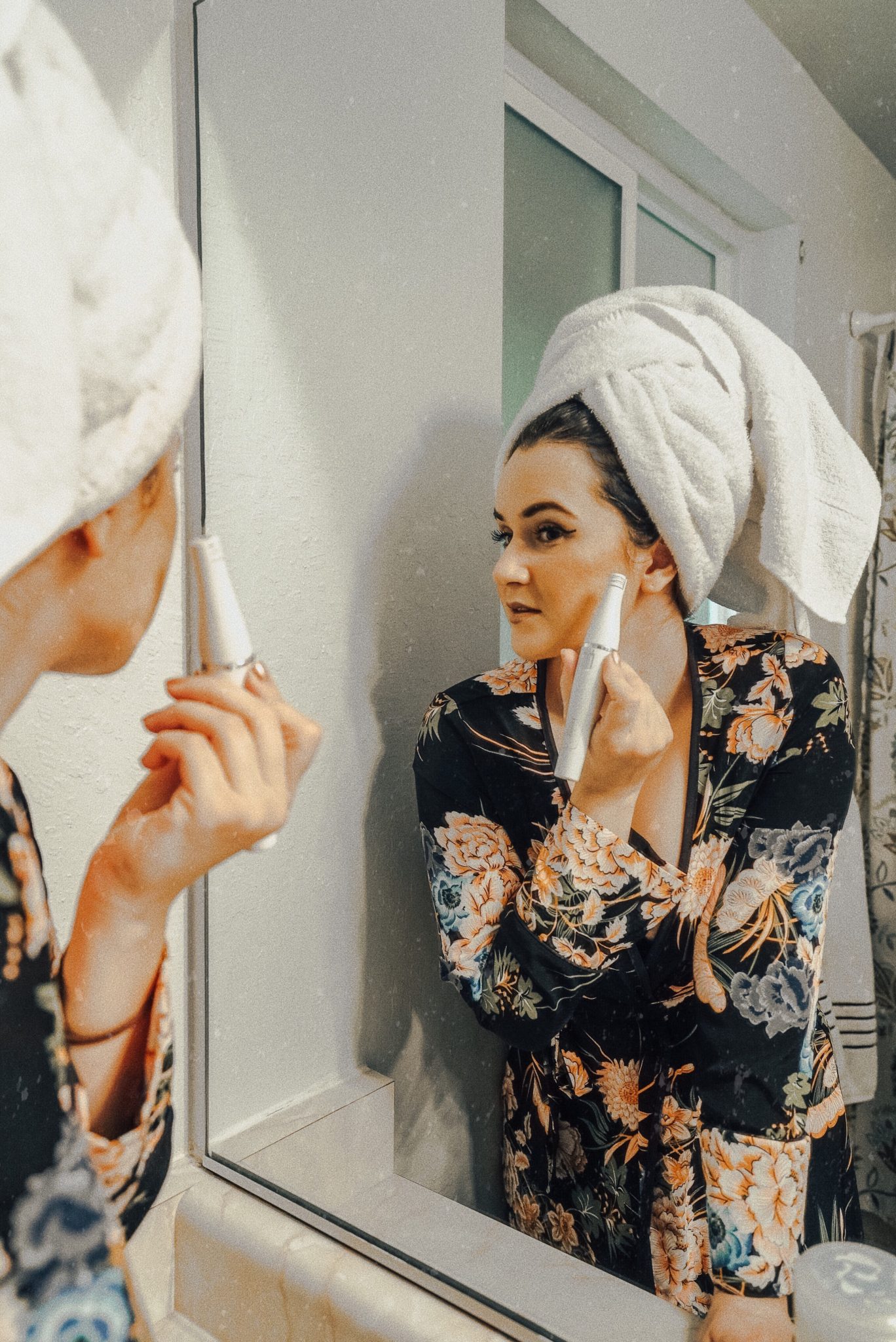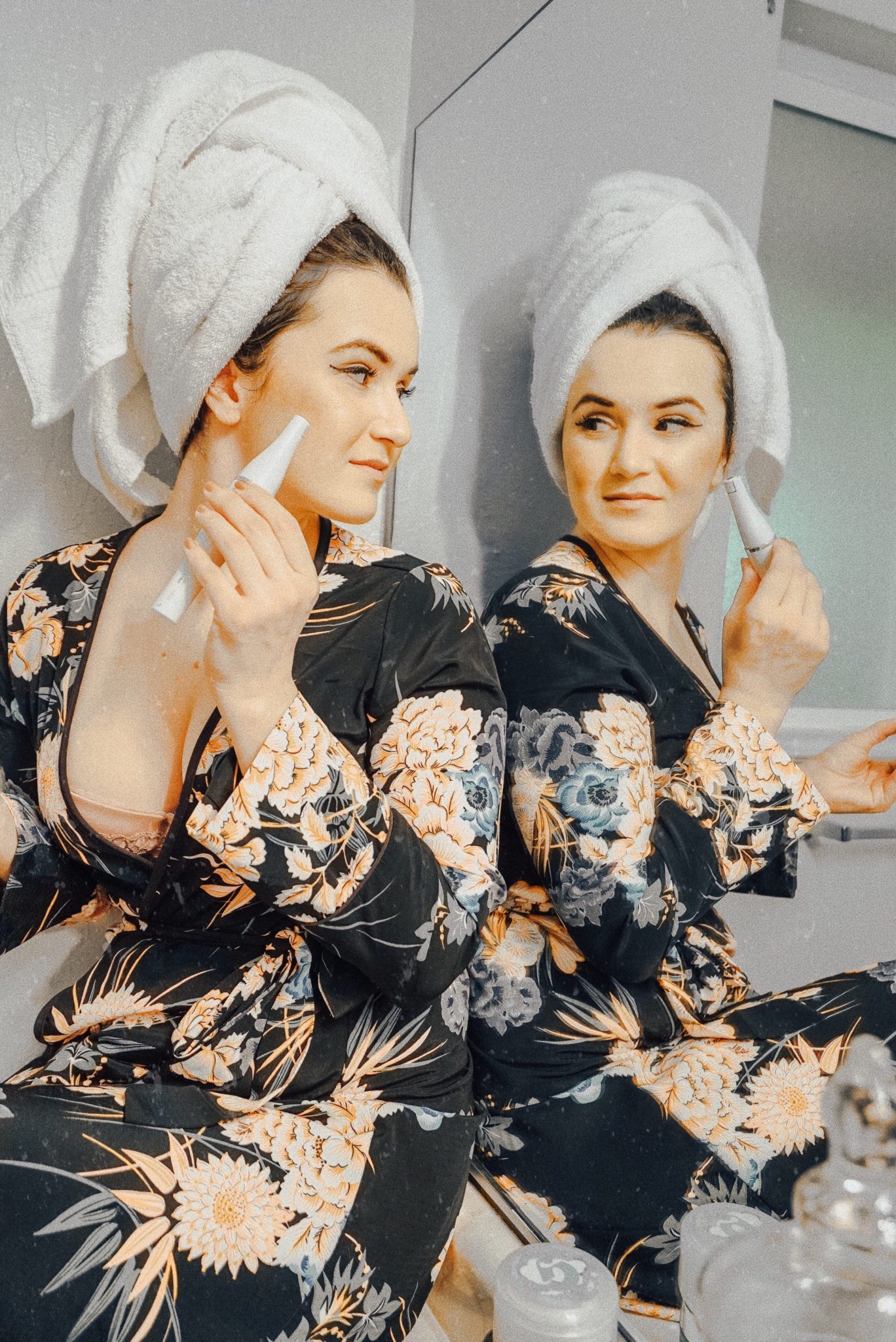 So you want to learn how to get smoother skin, eh? Well you've come to the right place. So what's the one thing you can do to get smoother skin in seconds? It's as simple as removing your facial hair. Yeah, really.
I landed on a random skincare post late one night to learn about the benefits of removing that peach fuzz off your face. And the results? A total game-changer.
Not only do you get instantly smoother skin, but I learned that removing your facial hair will also help you skin better absorb our beloved skincare products. I don't know about you, but I spend WAY too much on skincare and would love to maximize their benefits.
So. How the heck do you even begin to remove your facial hair?! I've been using the new Venus Face Perfection and it's amazing. It removes facial hair by the root with ultimate precision via epilation for up to 4 weeks of smooth skin. You can get one super easily on Amazon for only $34.99.
Some more info on epilation and how Face Perfection works:
What existing products (or services! i.e. laser, wax hair removal etc) does this compare to? Why is it better?
Epilation is a root hair removal method, so the most direct comparison would be other root removal methods like waxing and threading. Epilators provide long-lasting results through the removal of multiple hairs from the root in one single movement.
When should Face Perfection be used vs. other hair removal methods?
Face Perfection is a great option for women looking for a mess-free and precise facial hair removal solution. The shape of the tool is specially-designed for use on the upper lip, chin, forehead and eyebrows. The tool can rotate in two directions to make it more convenient.
Any tips for usage? How to use it? When to use it?
Move the device against the direction of hair growth for more effective hair removal. Since facial skin is often more sensitive, make sure to pull skin tight and take it slow.
For best results, your skin must be free from grease or cream. Evenings are the perfect time to epilate. You will feel relaxed and any minor skin irritations that may occur, including little bumps and redness, will disappear overnight.
Anything else consumers should be aware of when using?
Some hair removal methods can be slightly uncomfortable, but they tend to be the ones which have longer lasting results. When epilating, some people may experience slight discomfort. However, many people find epilation to become more comfortable as the skin adjusts to the process.