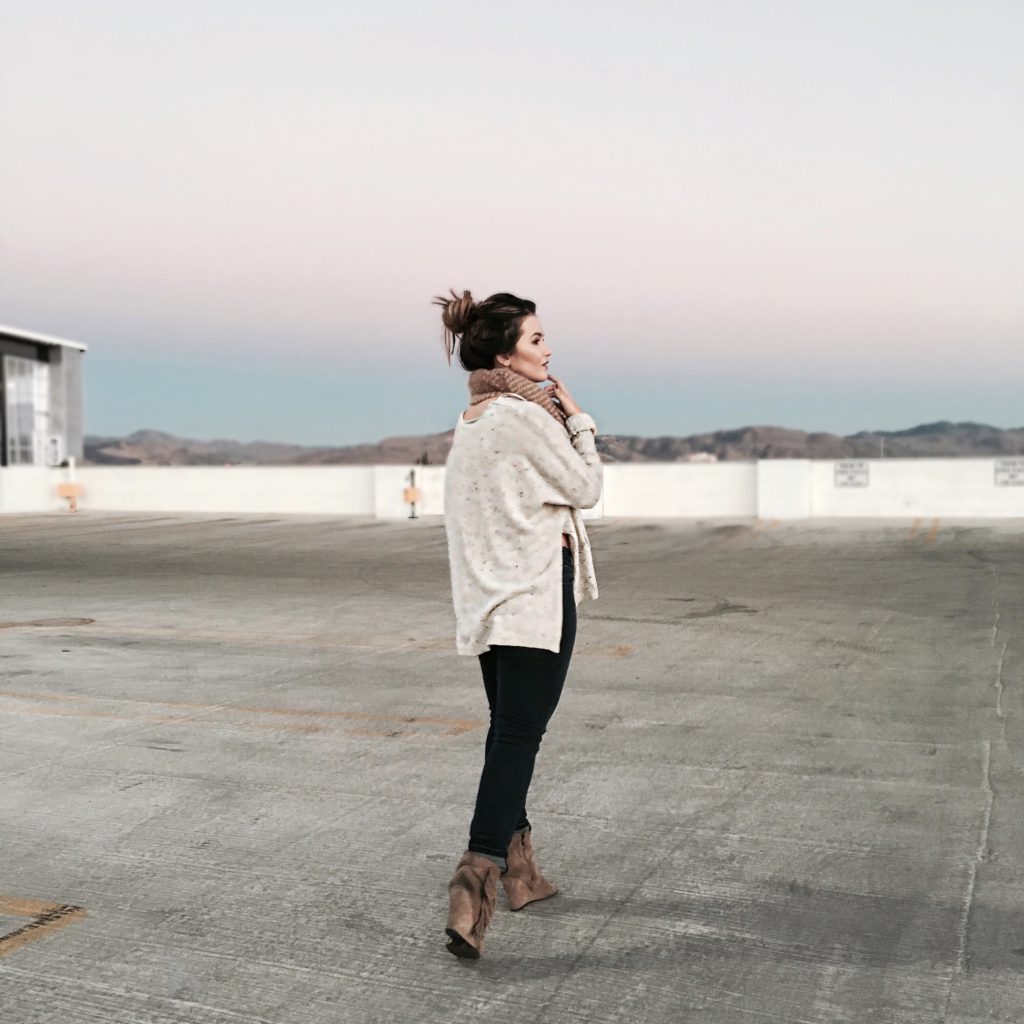 If you guys follow me on Instagram, I recently announced some really fun news! Maude has selected me to be their Nevada ambassador program, which means that I'm officially part of their #MaudeSquad and I couldn't be any more excited! I love their clothes, and I know you guys will too! Read on to learn a little more about whats to come. Xx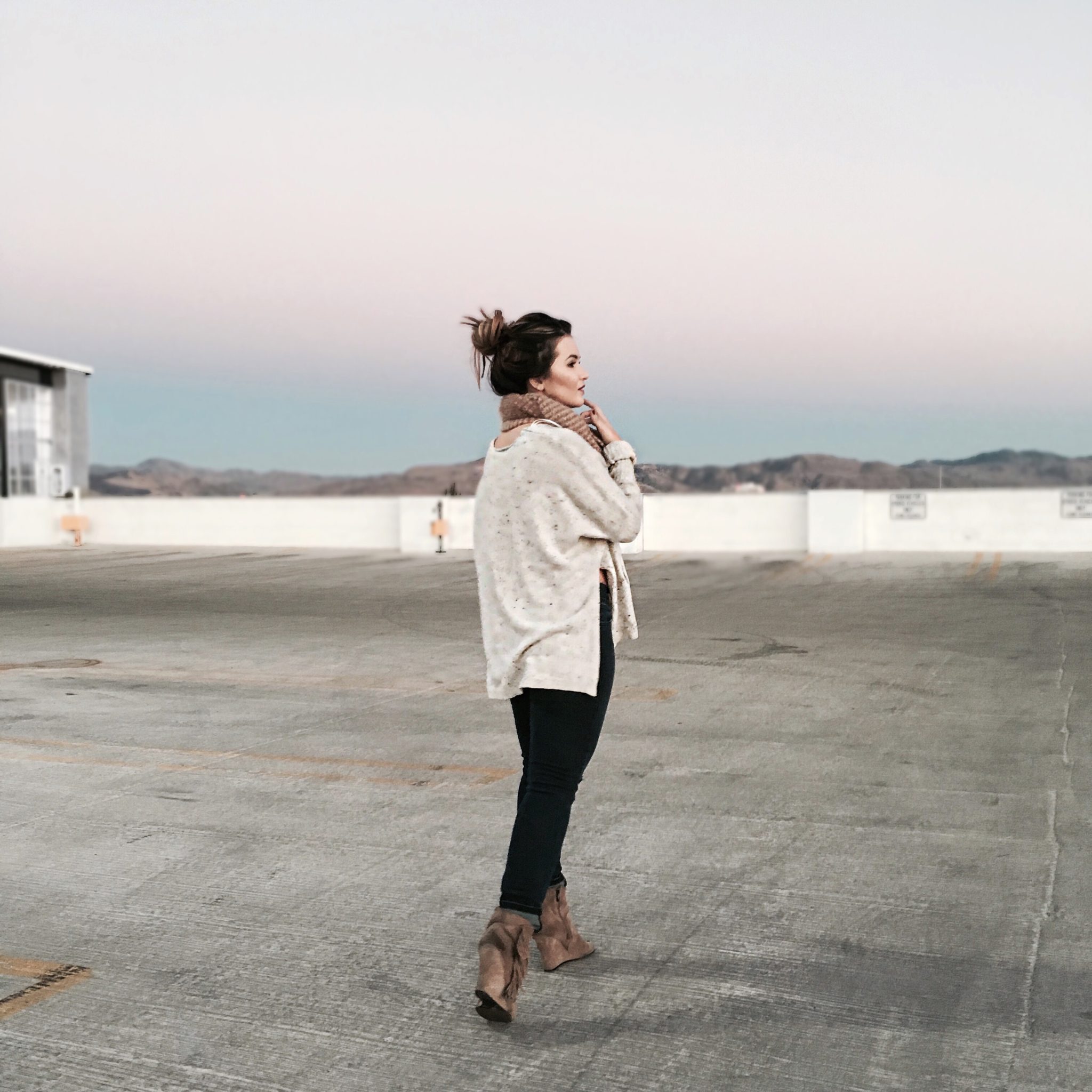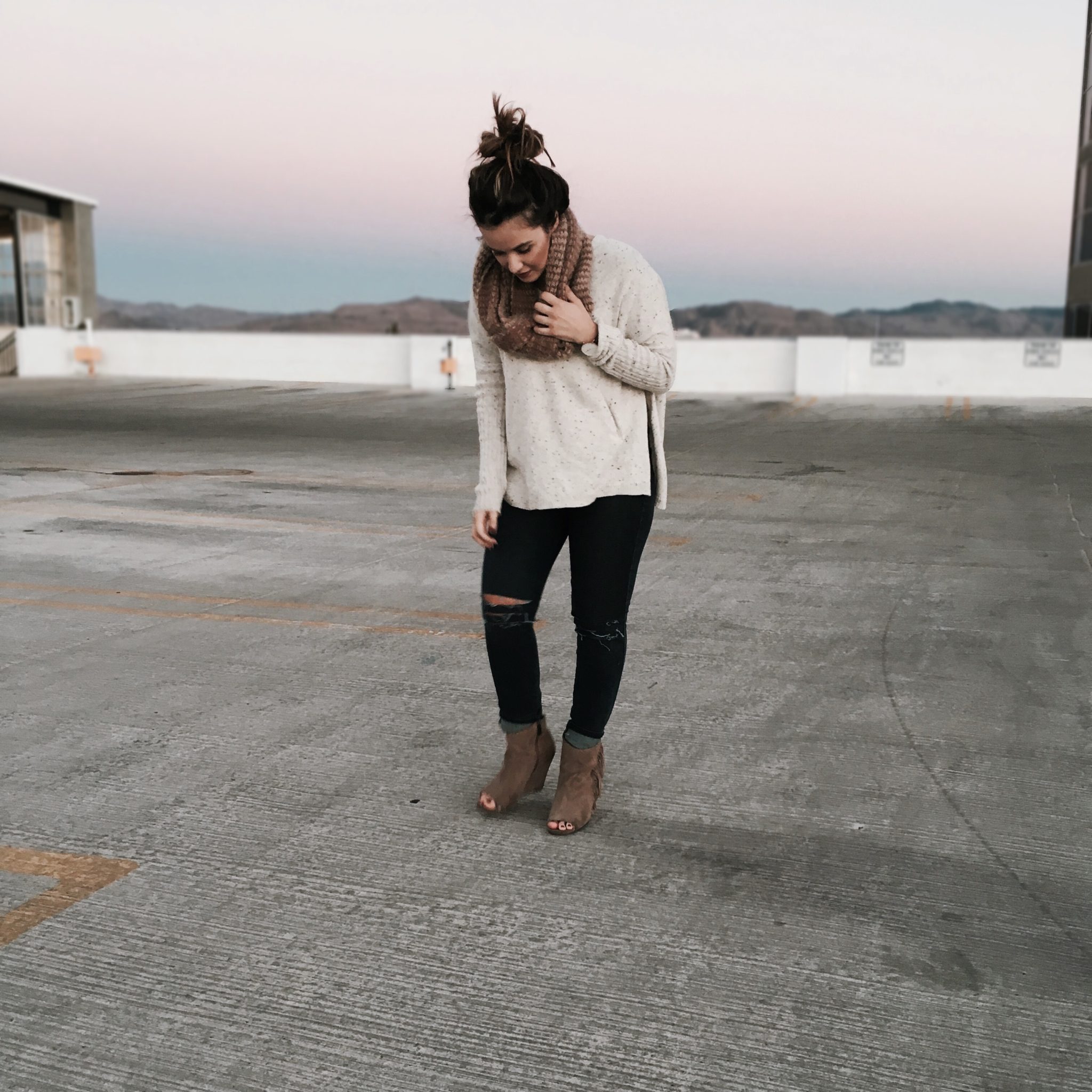 I felt for this shoot, it would only be appropriate to go back to my alma mater, the University of Nevada, Reno as this is where I've spent a fair share of time here in Nevada. The sun was starting to set when we got started, which reflected the beautiful city that we live in. If you didn't know already, Reno is notorious for their famous, beautiful sunsets.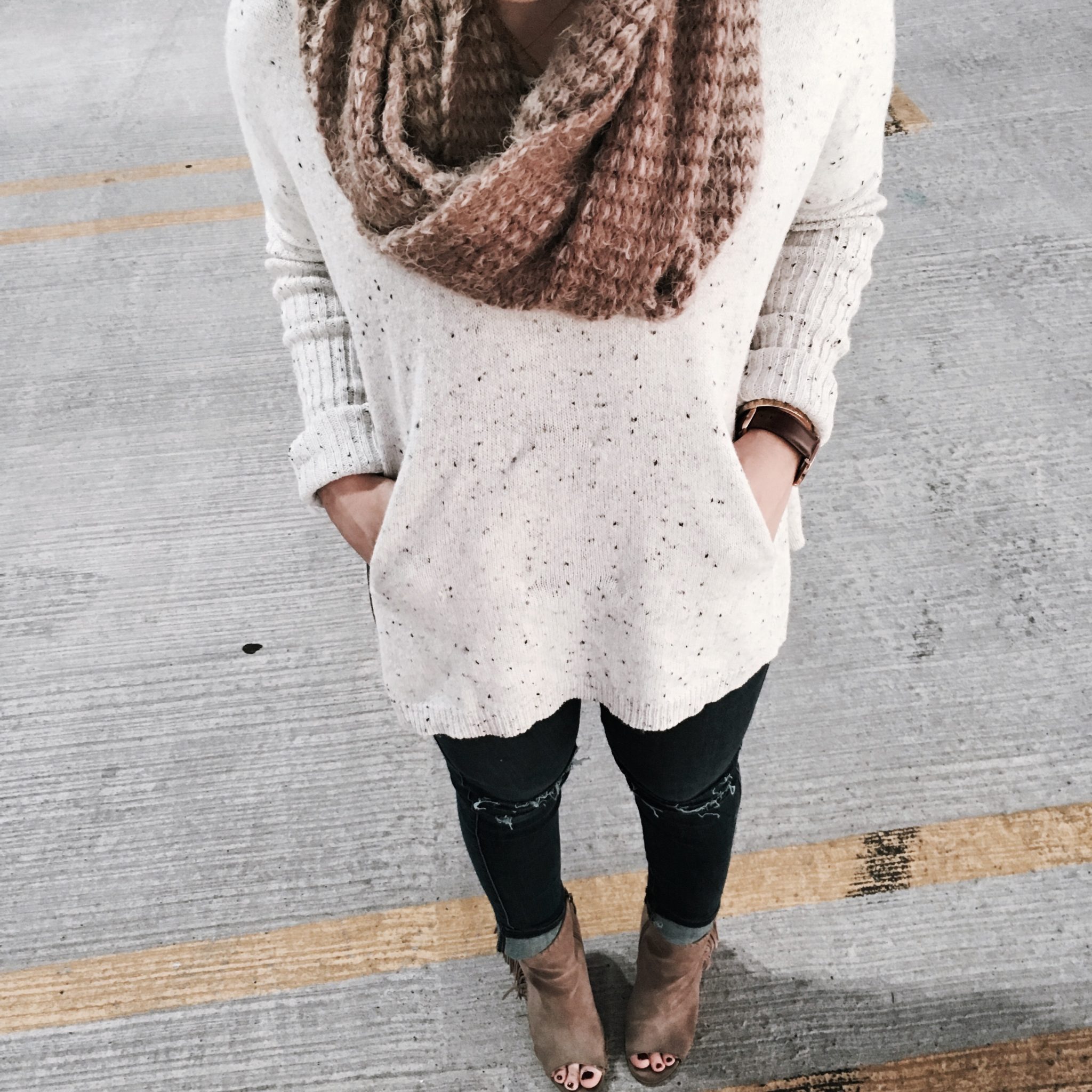 I'm wearing Maude's Starfield Pullover Sweater that I've already been living in this season. Any sweater with pockets is a win in my book. I love the high side cuts which gives the sweater a little bit of definition, and the spotted patterns adds some interest.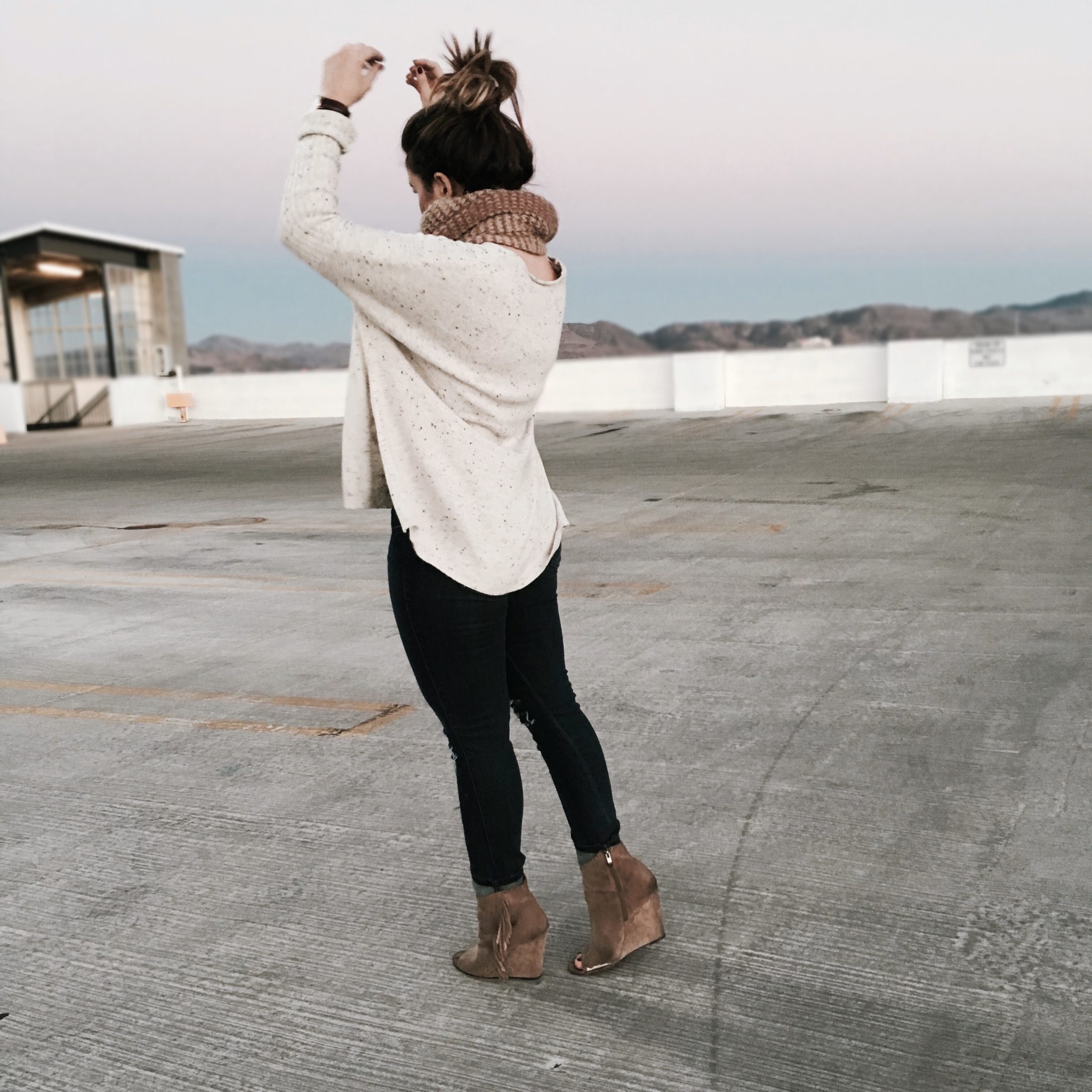 I paired the sweater with a cozy scarf, my Daniel Wellington watch, my favorite James Jeans, and a fun pair of booties. I've linked all the items in the widget below. The fun thing about this sweater is that it's super versatile. The color goes with everything, and the length gives it a lot of flexibility too. It's just long enough to wear with leggings, or of course a pair of jeans. I love that you can wear it with virtually any shoes for a relaxed or dress-up look!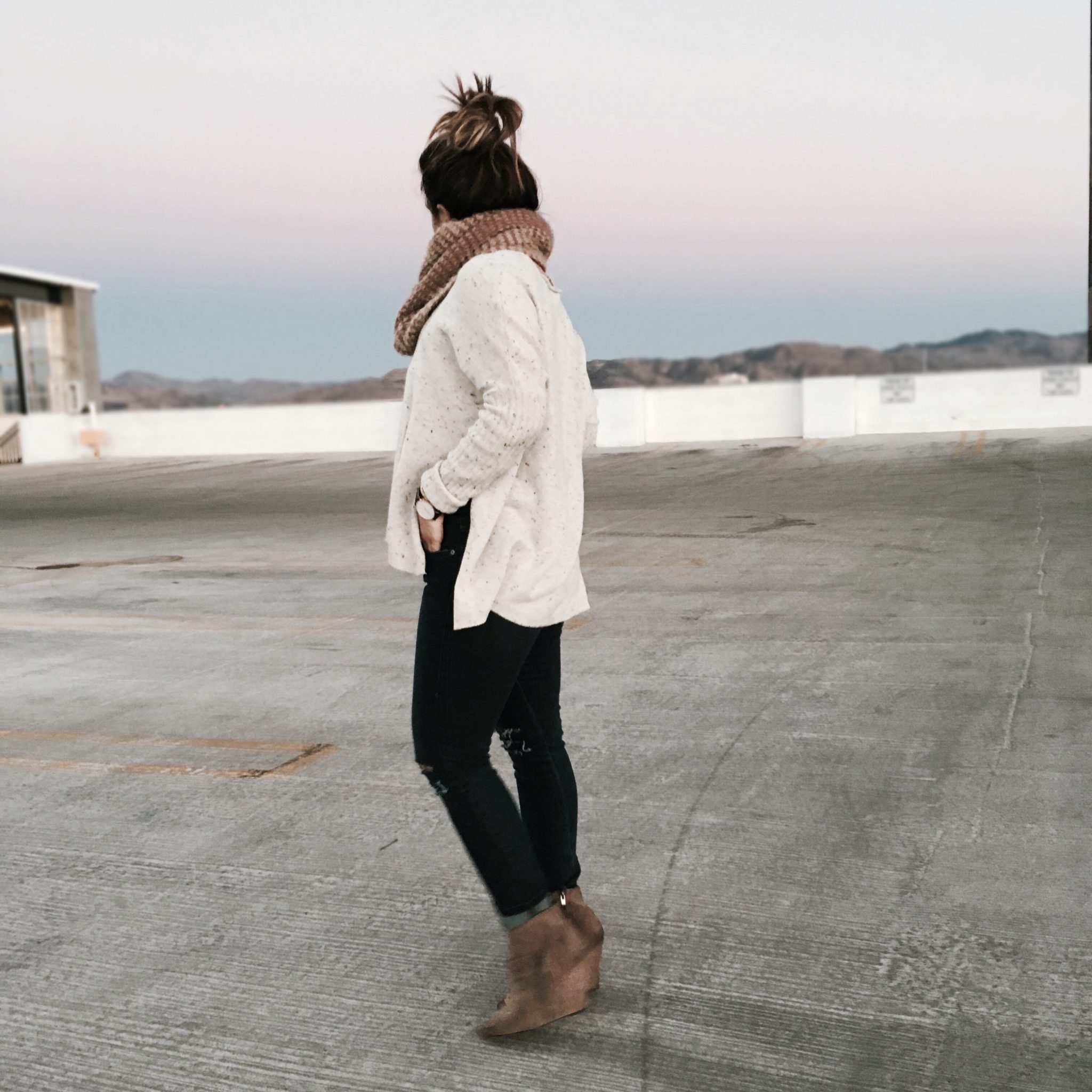 I hope you guys enjoyed this post. I'll be blogging about Maude every month, with my favorite updated items from their shop! Feel free to take a look-see yourself of their latest arrivals here.