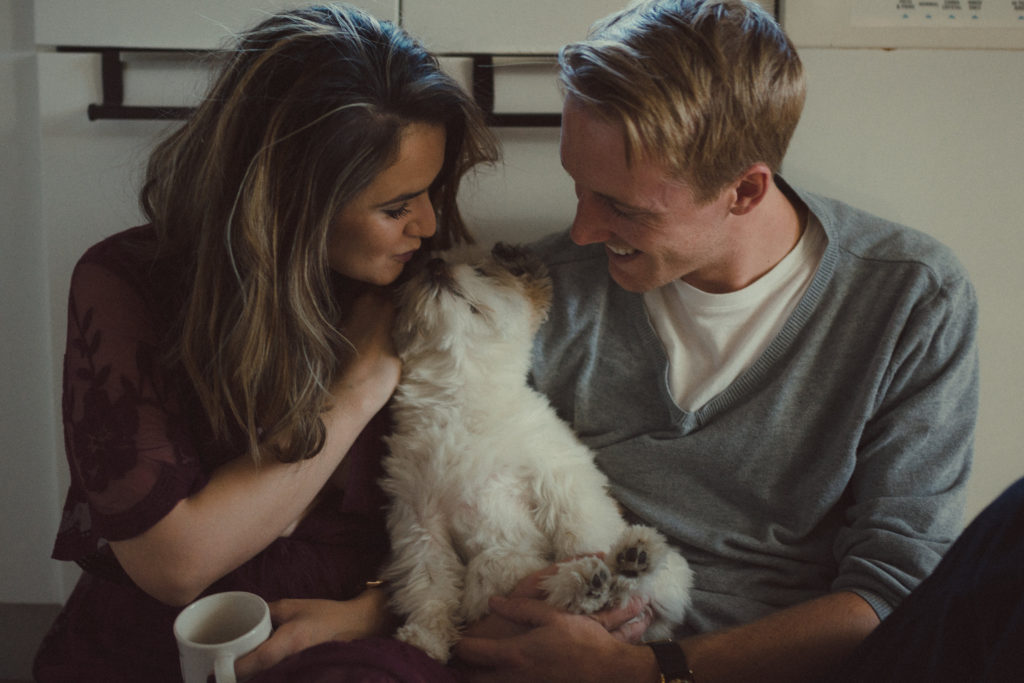 They say that home is where the heart is, and that's absolutely the case for James and I. If you're new to my blog, James is my boyfriend of 5 years, but he's so much more than that. He's my biggest support system and cheerleader, my adventure buddy, my dream sharer, my absolute best friend, and of course my Instagram-boyfriend. 😉 Sit back and grab a glass of wine, as this is my longest blog post yet, but it's a goodie and it's one that's very close to my heart.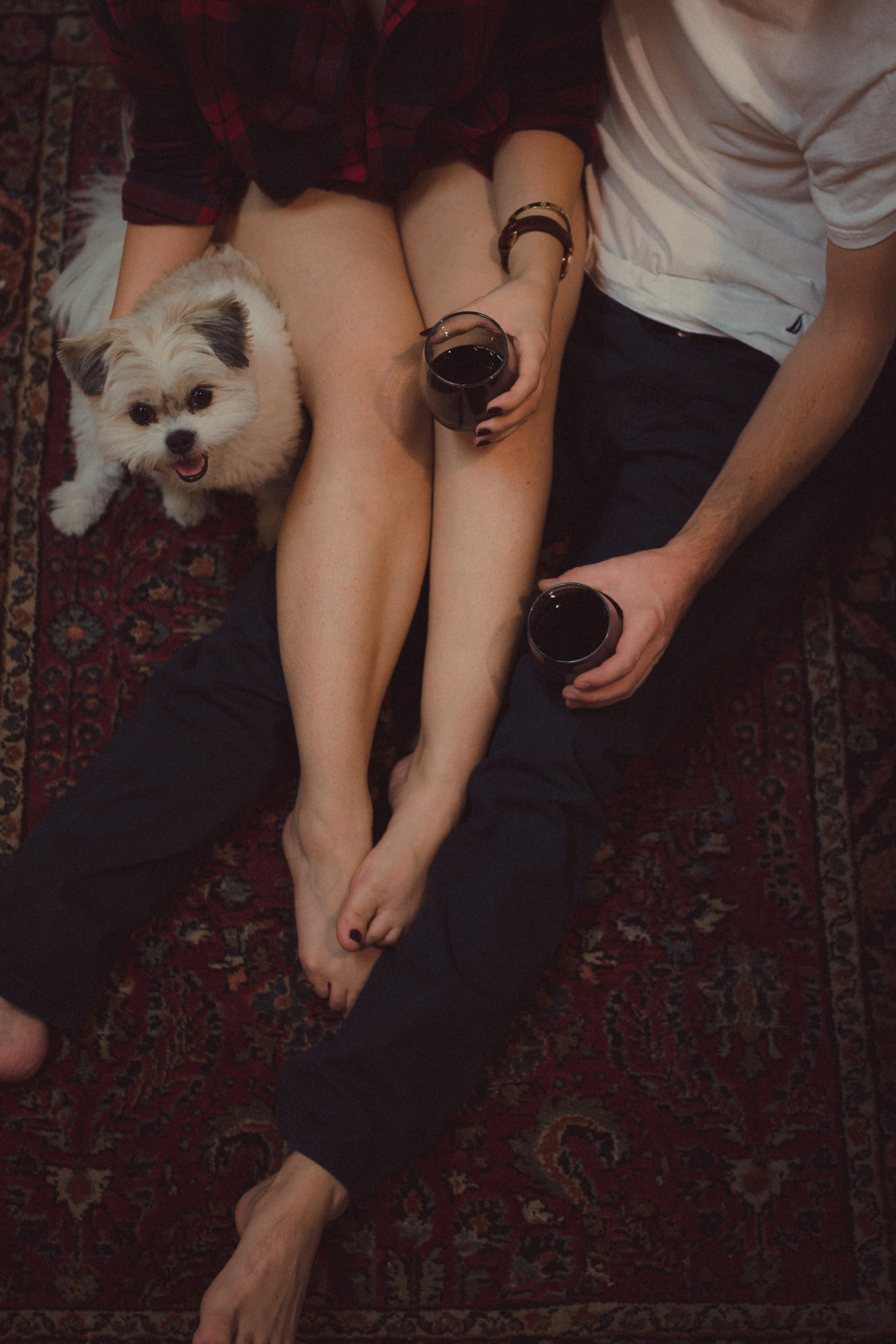 James and I spend a ton of time at home, because home is where we're the happiest. Together, we giggle and dream, and cuddle and giggle again. We're both in school right now where I'm pursuing my Masters in communication at Purdue, and he's pursuing a new career in the field of radiology. We spend countless nights studying together, coffee in hand, helping each other when we're down, cuddling with Kyra, and cheering on our football teams on Sundays. One of our absolute favorite things to do is cook breakfast together on the weekends, and scheme up our next adventure. Home is absolutely where our hearts lay, so we were honored to have Elsa Boscarello capture us in our habitat.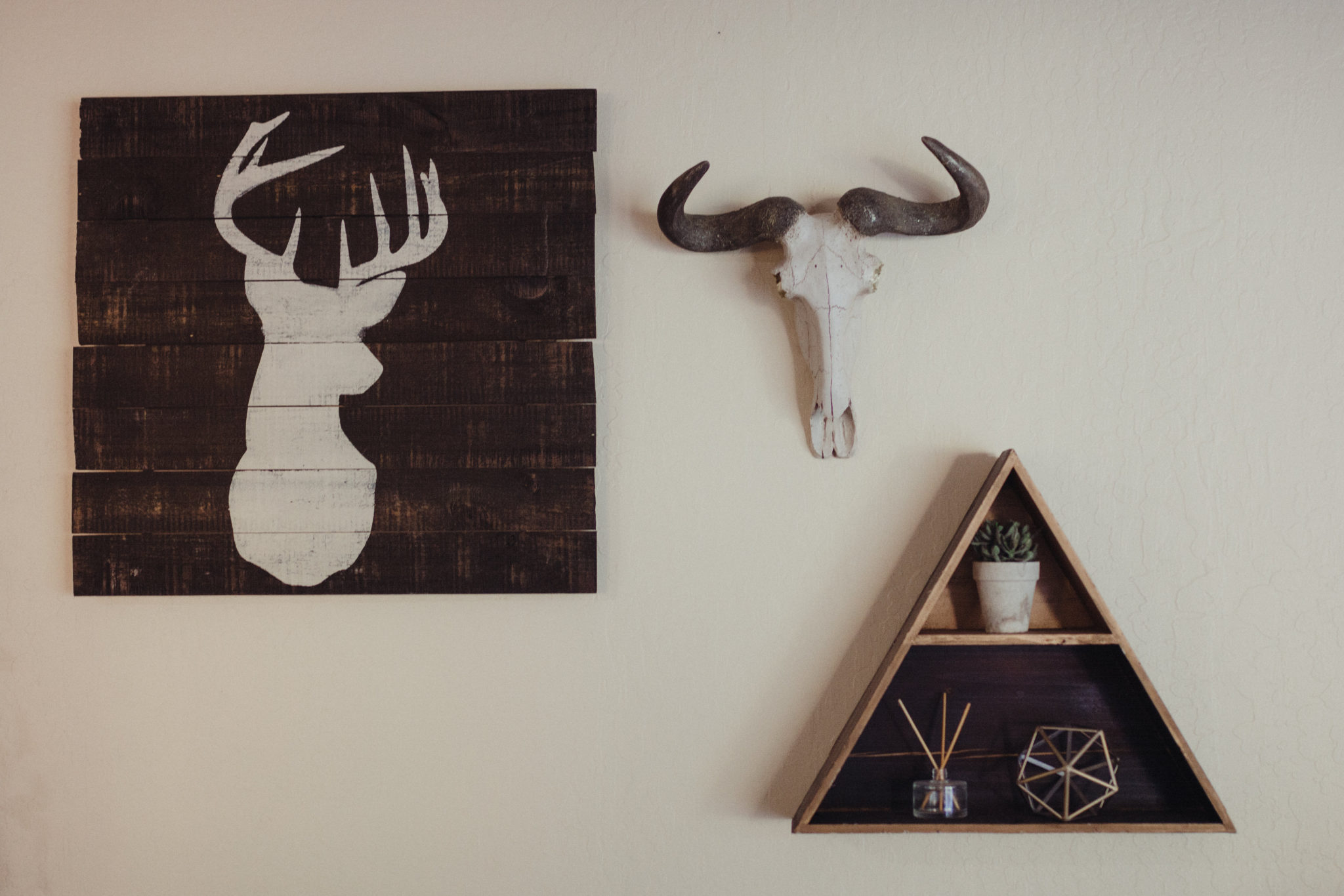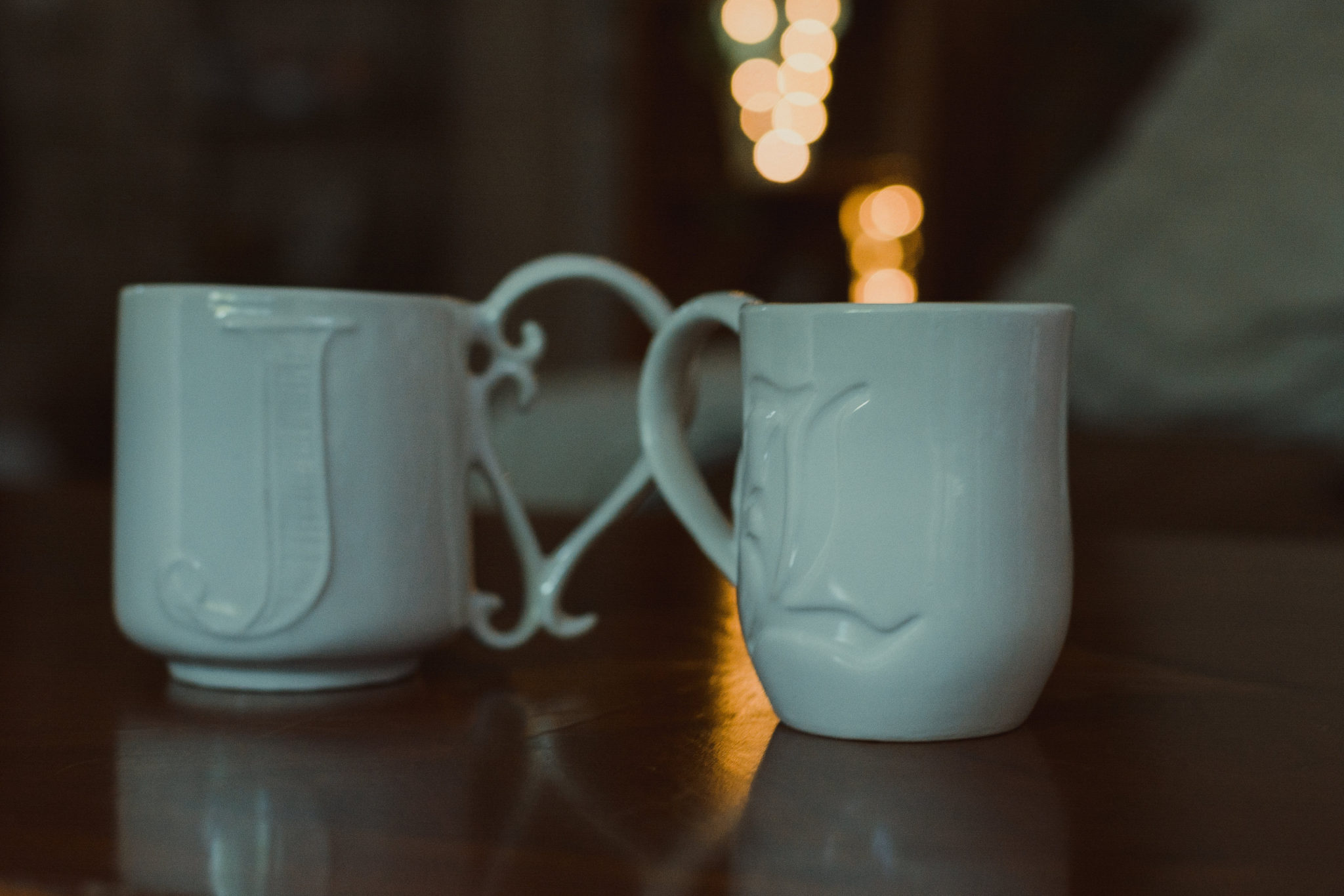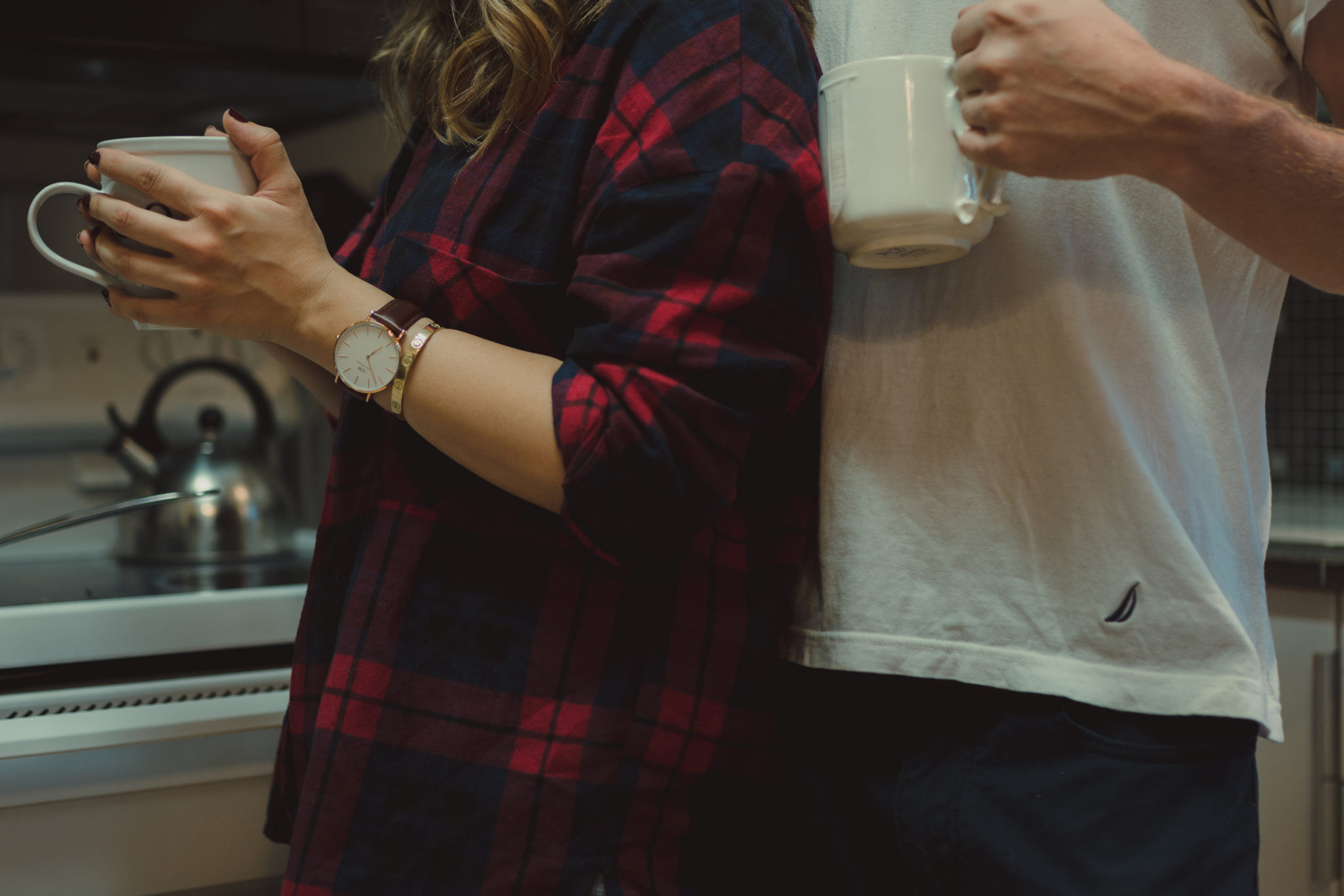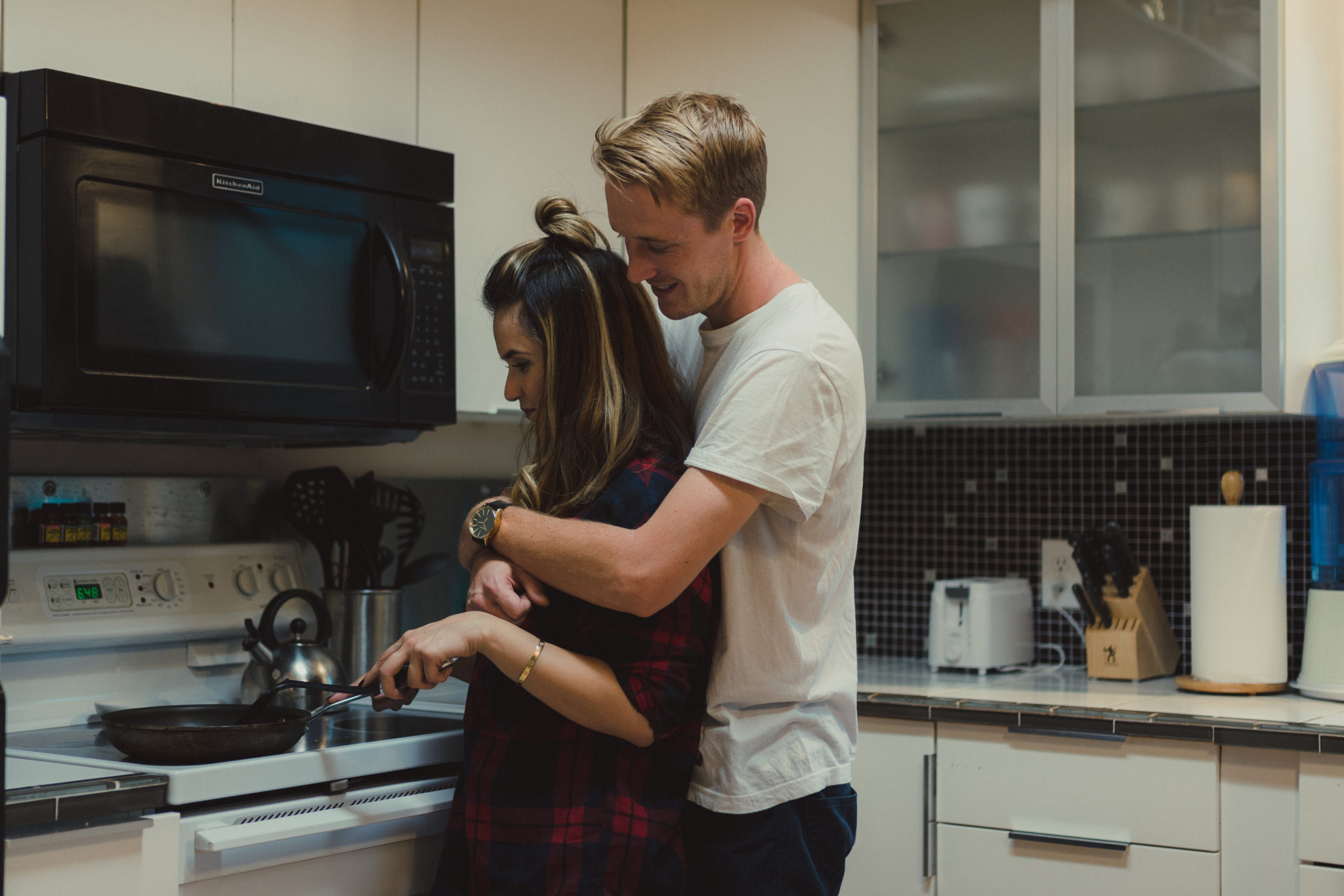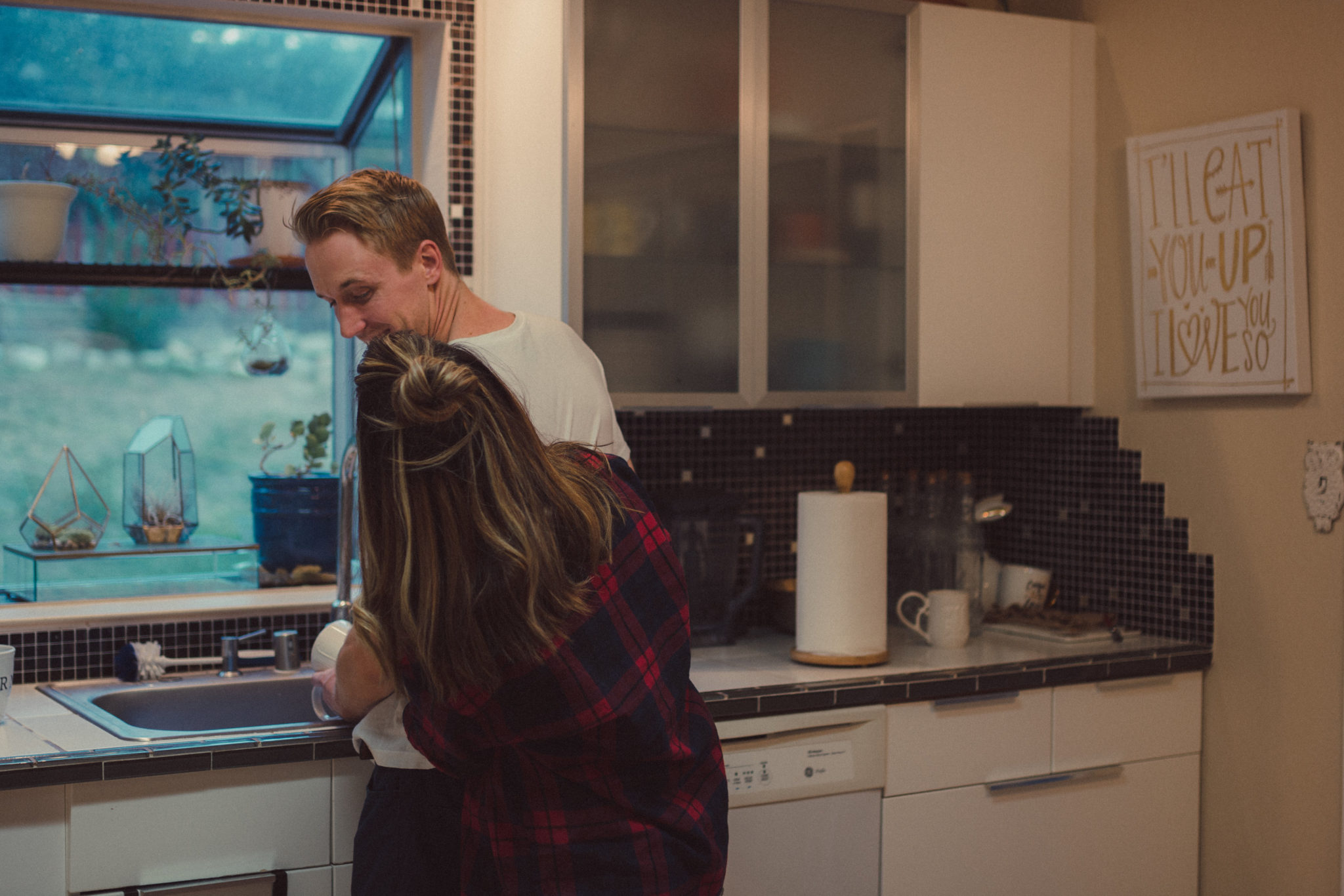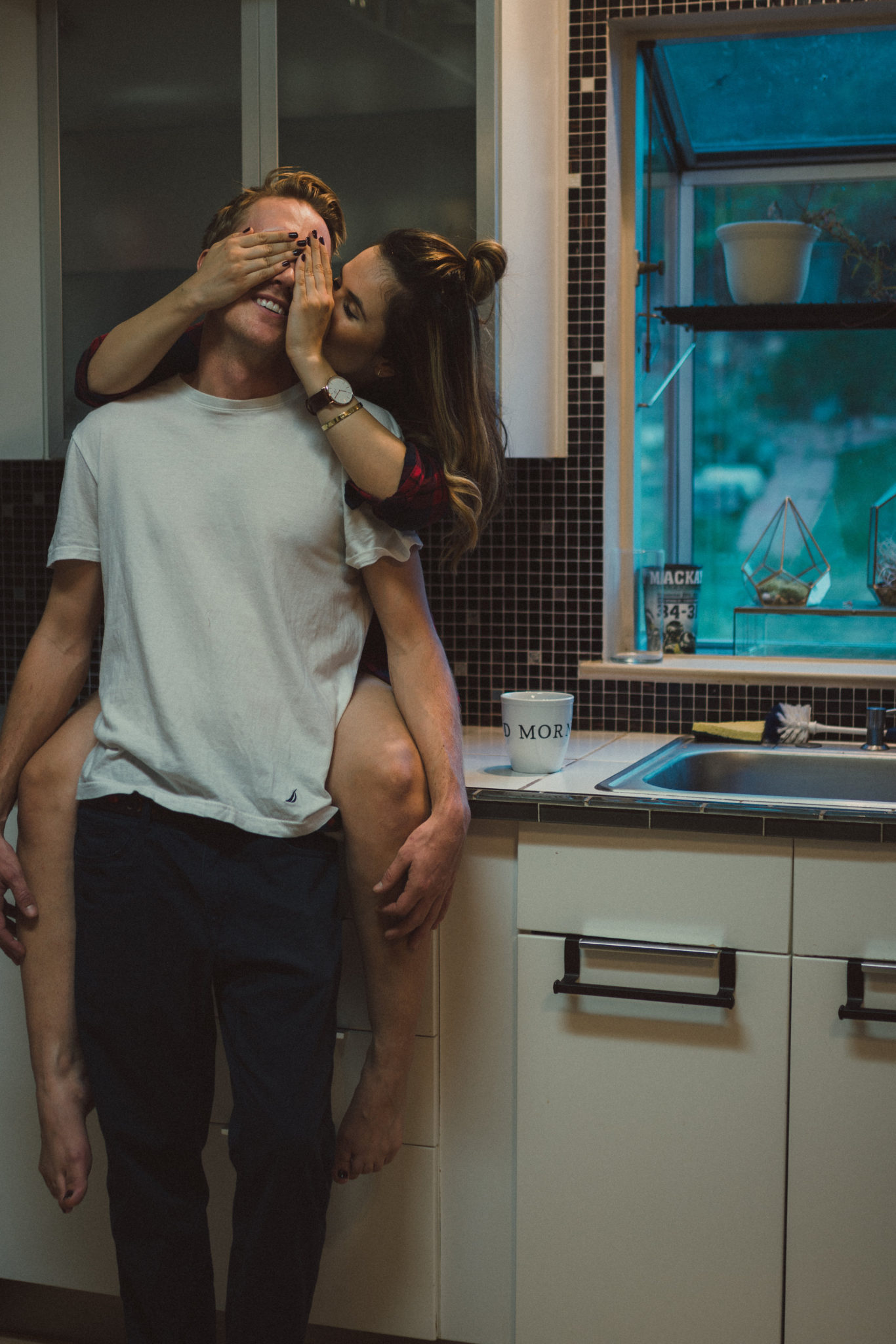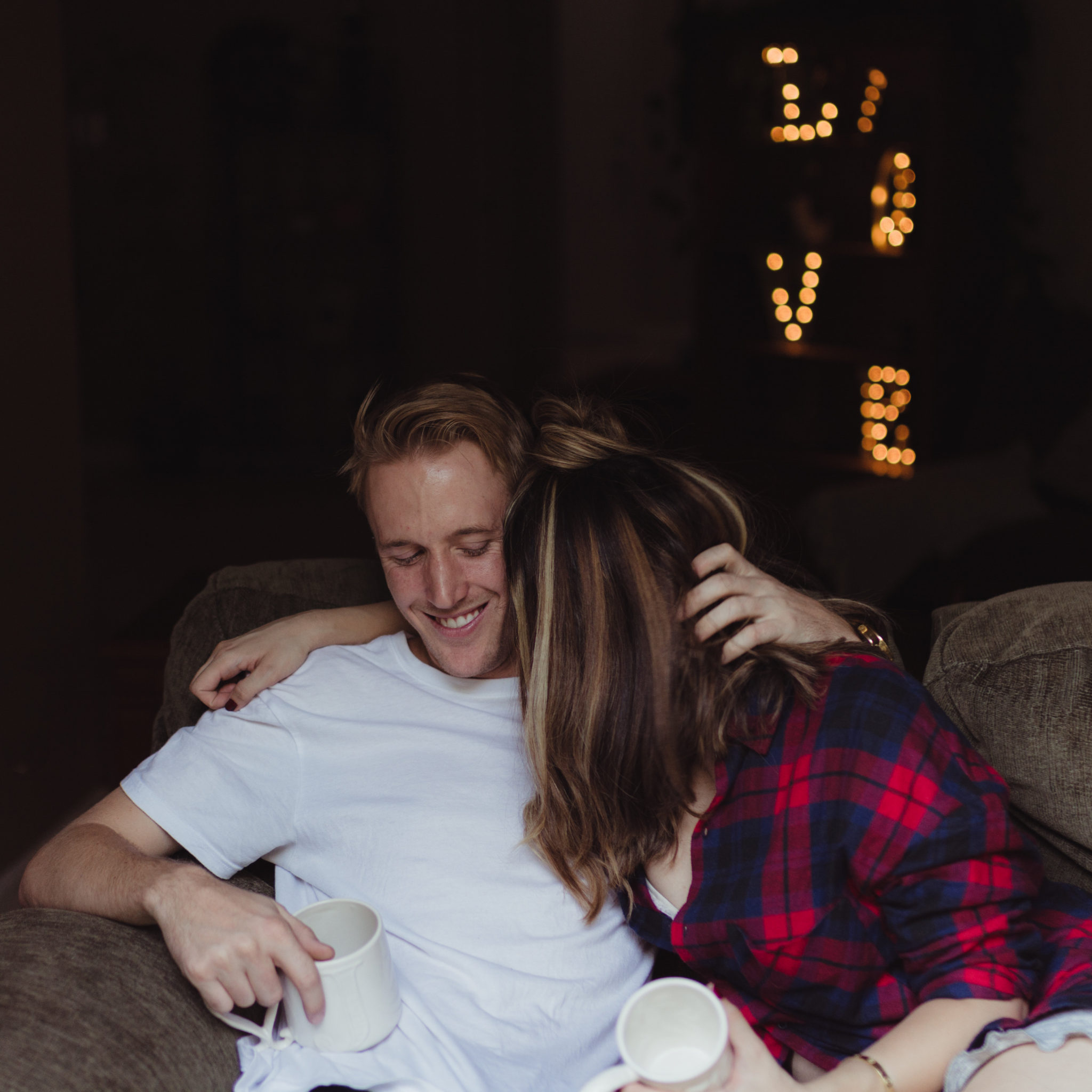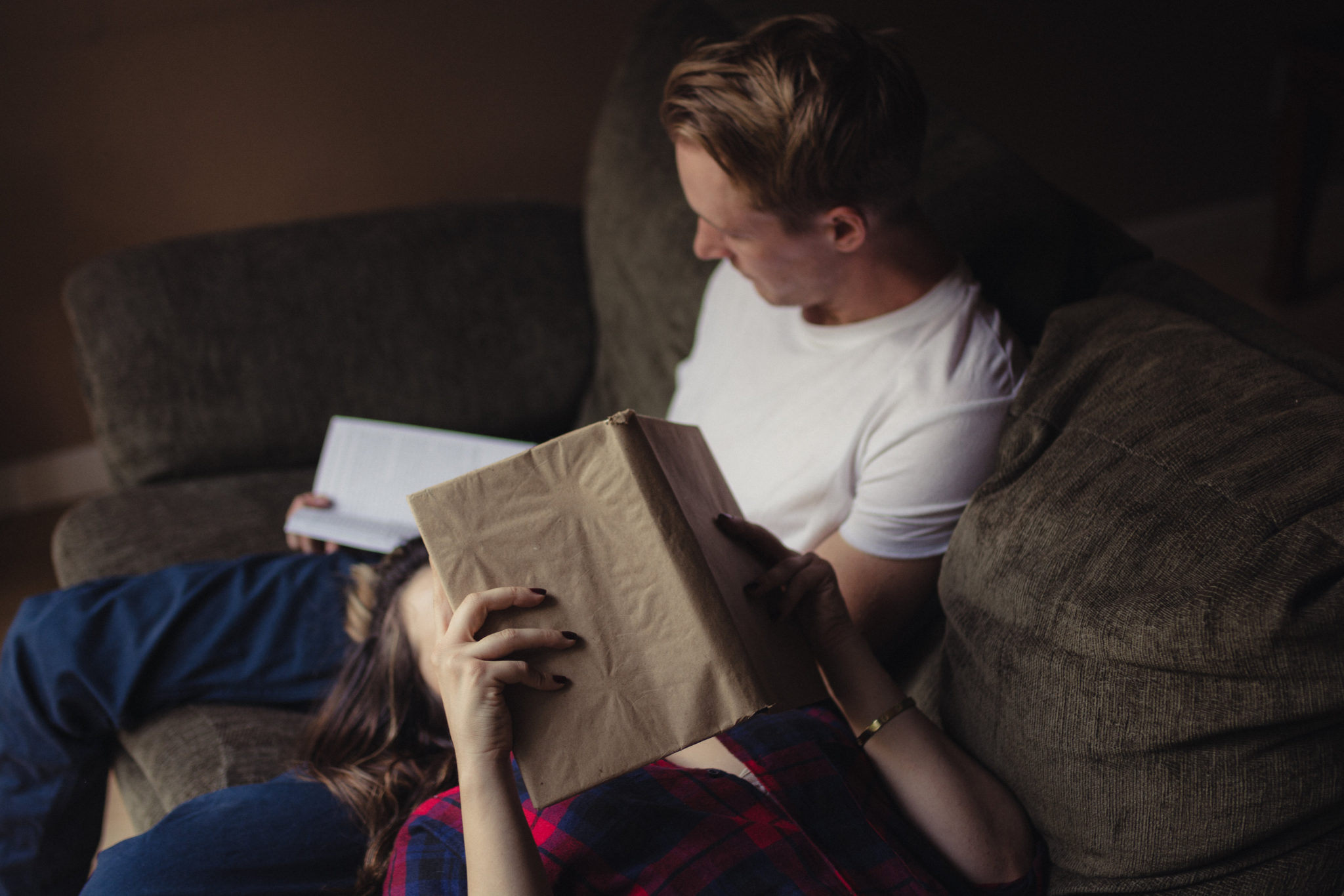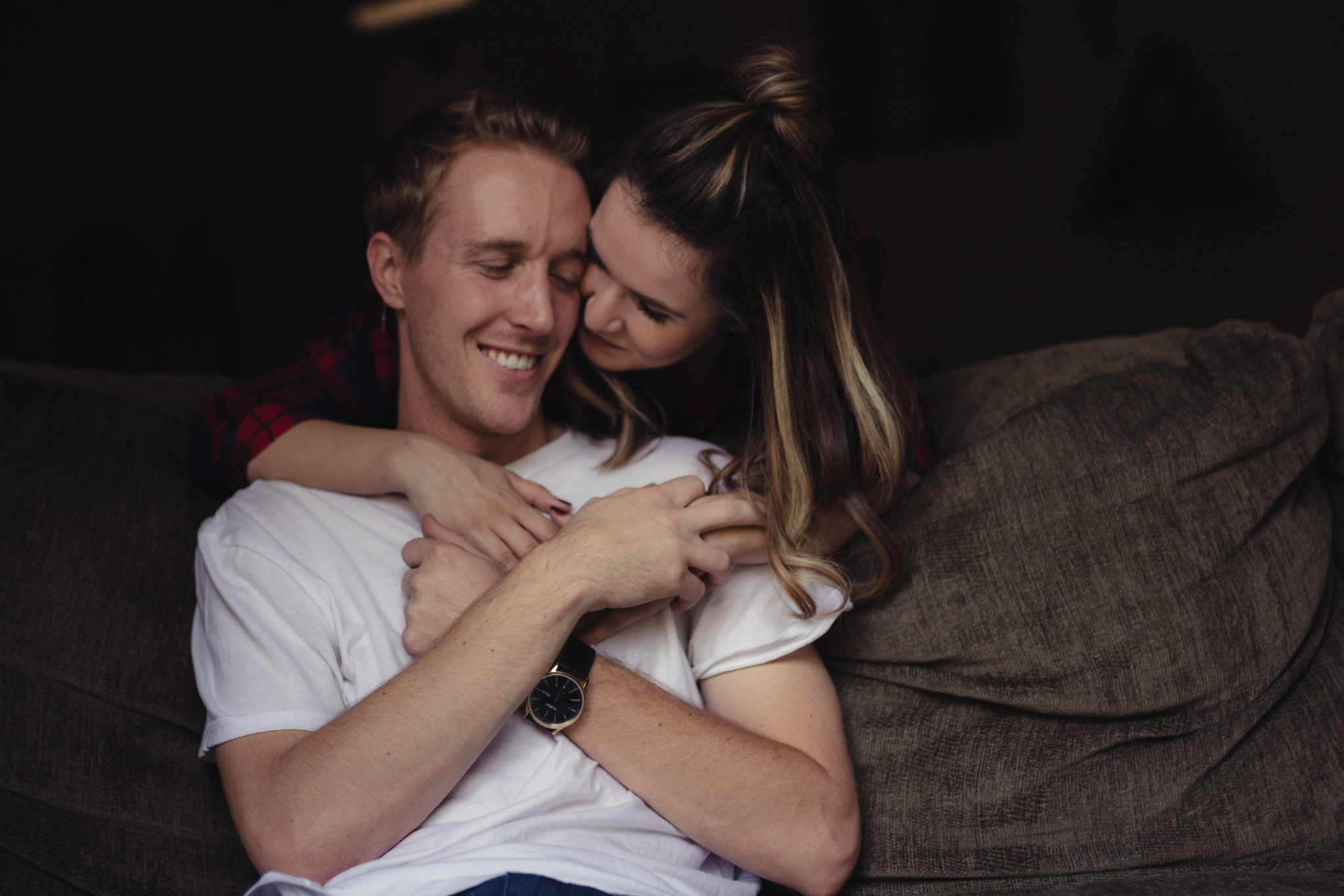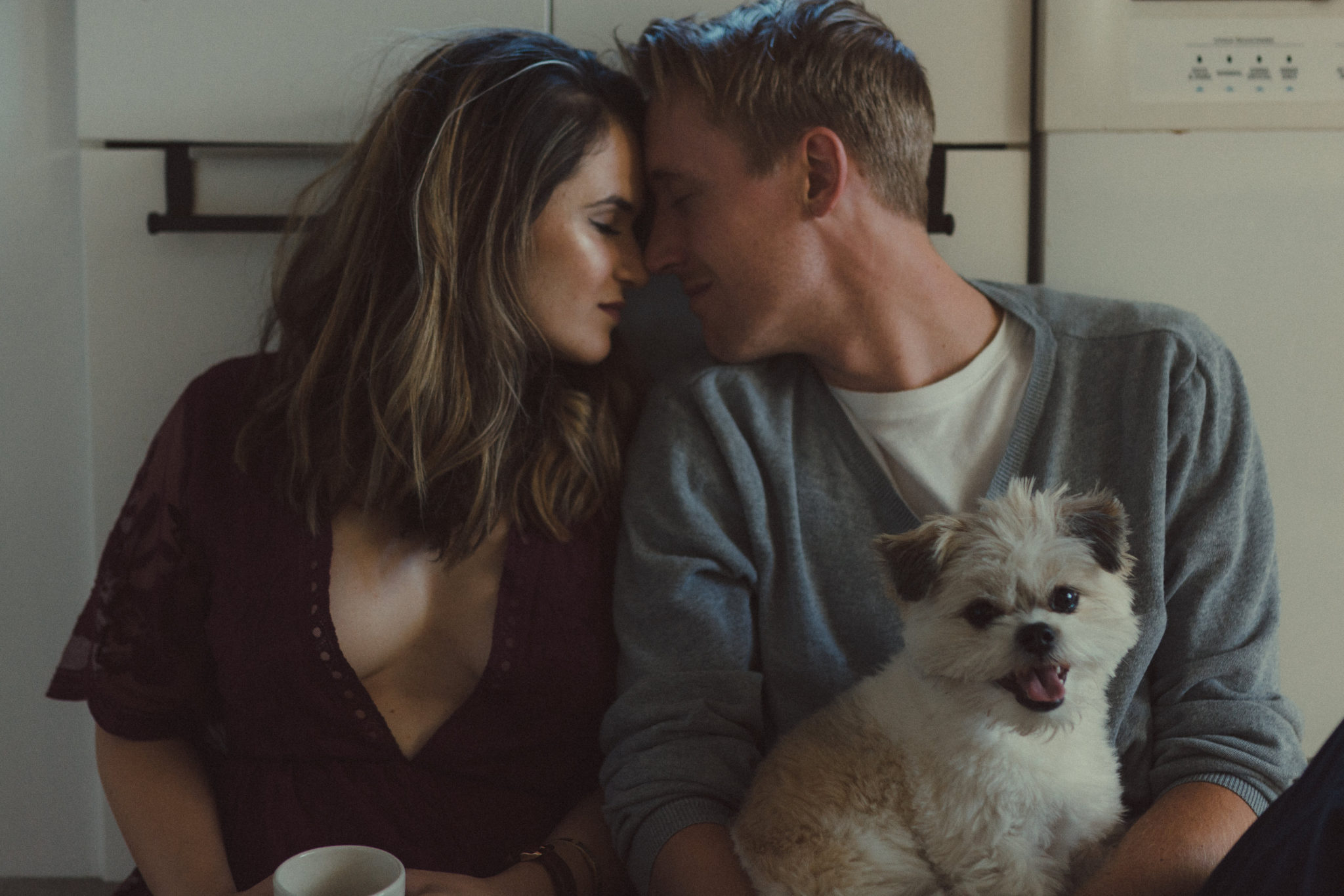 James and I had met on a drunken night at a local bar that's attached to our minor league baseball team's stadium. We met through a mutual friend that night and we couldn't take our eyes off of each other. We were both so enamored by each other, and just couldn't hold it back. He so wasn't my type at the time, I'll be completely honest with you. No joke, he was a wearing a long white tee, pants sagging held by a shoestring (which he convinced me was cool at the time), paired with some old Nikes but was (and still is) ADORABLE. I couldn't tell you what I was wearing at the time, but James remembers like it was yesterday. One of the first things that I told him was that I was going to be in the fashion industry someday. I would've laughed then if I knew that 5 years later, I would be a fashion blogger and he would be my photographer.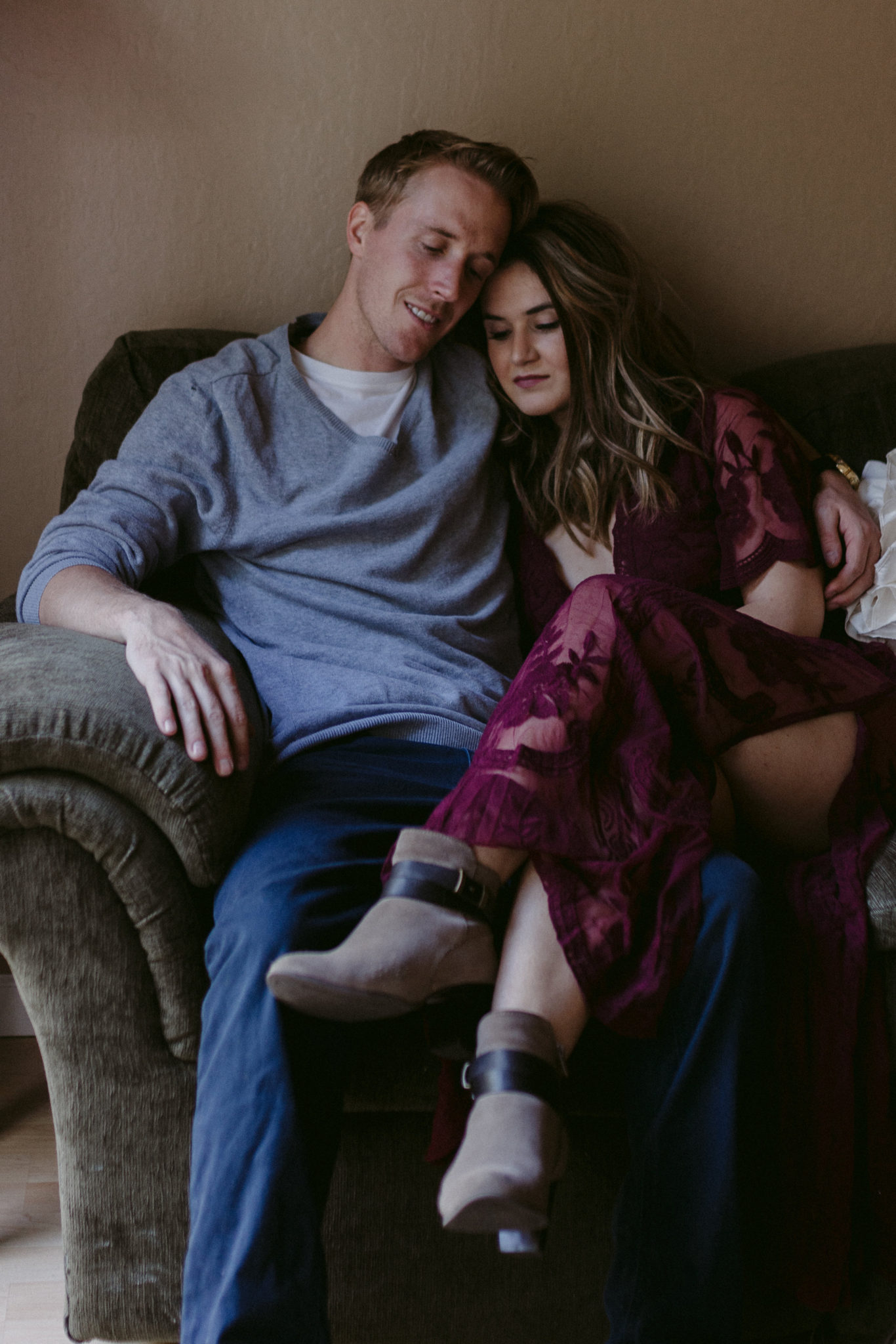 (PS- this amazingly jaw-dropping dress is from a local boutique, Nomad Boutique, you can purchase it here. It's absolutely one of my all-time faves.)
He was really impressed by my knowledge of football, and couldn't believe he met a girl that actually knew a thing or two (or a million) about the sport that we're both passionate about. Unlike other guys, he didn't test me on it, which I appreciated. He didn't ask me why in the world I'm a New Orleans Saints fan, which again I appreciated. He believed me and that was that.
So we went to our first NFL game together. It was the Saints playing the Raiders (his team), during a preseason game where he had got us tickets 10 feet away from the Saints, I could smell their B.O. and it was glorious. The Saints ended up winning the game 40-20, but he wasn't bummed in the slightest bit. He was grinning from ear to ear. As we left the stadium, I was singing the Saints Who Dat chant with the rest of our fans, and he turned around and kissed me. And kissed me again. The next night he told me he loved me and he knew right then and there as we left the stadium. We have never looked back since, and he's made it a tradition to bless me with Saints tickets every year since he loves to see that spark in my eye when we go watch my team. Did I tell you guys already that he's the very best ever?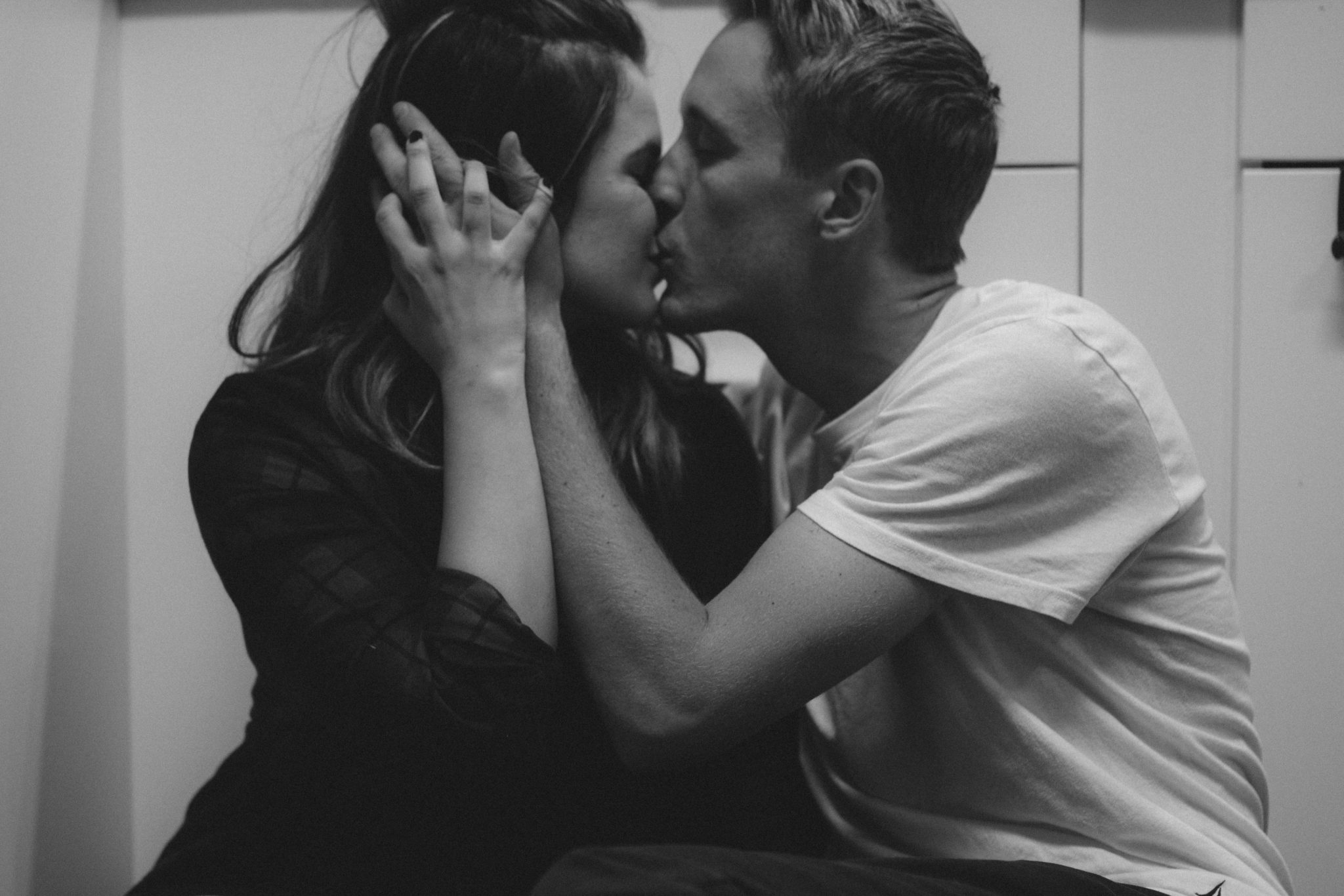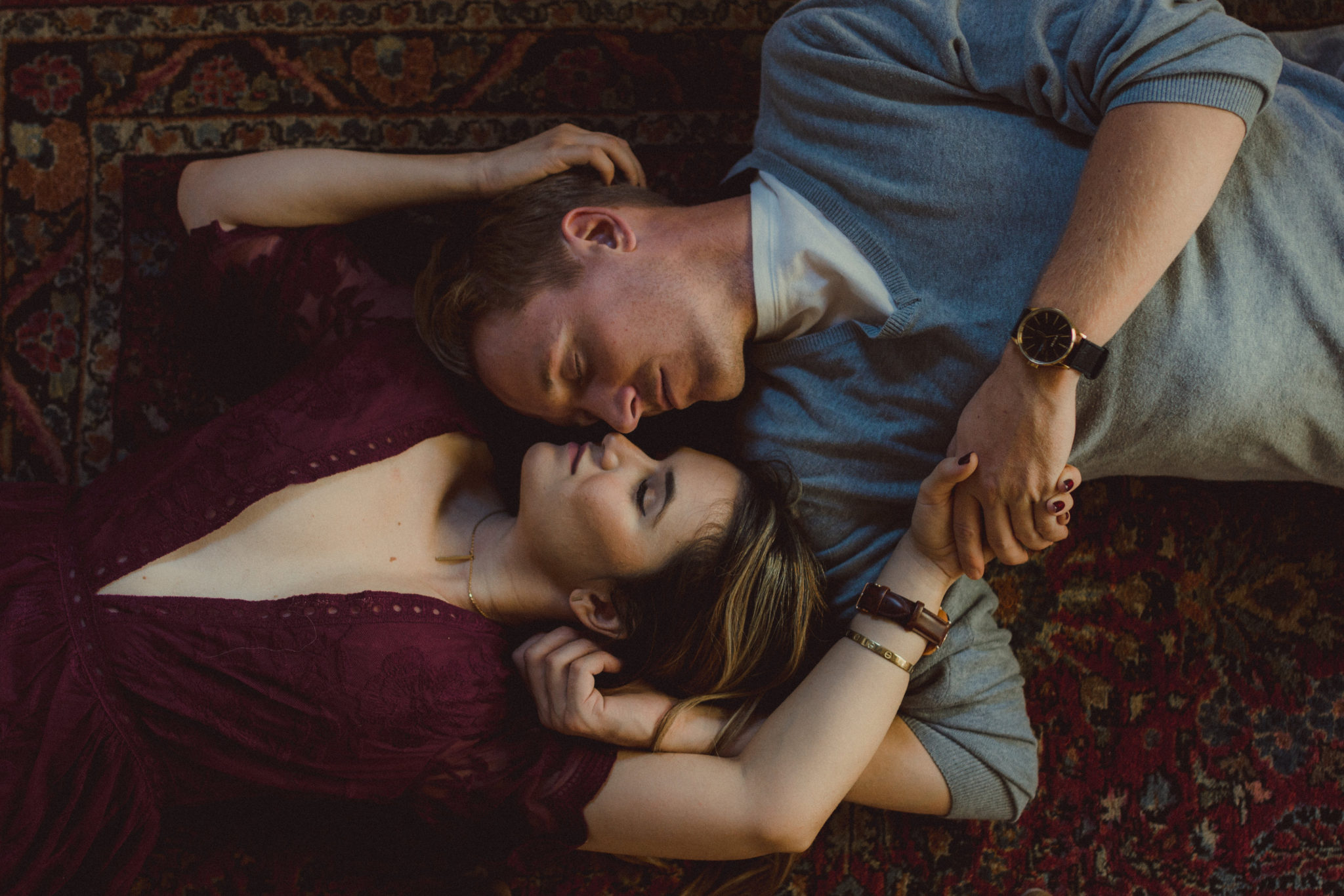 Fast forward to 3 years later, to when we brought our dog-ter Kyra into our lives. This is hands down our favorite memory that we share together. James woke up and just knew that that day would be the day we'd get a dog together. We both wanted a boy pup that we would name Colston (after the former Saints player, Marques Colston), but we both locked eyes with Kyra and it was love at first site. Our little ball of fluff, Kyra Colston Pearce, has stolen our hearts since. I'd say one of the main reasons why we love staying at home is to cuddle and play with this little fluff of ours. She's our little baby, and we wouldn't have it any other way.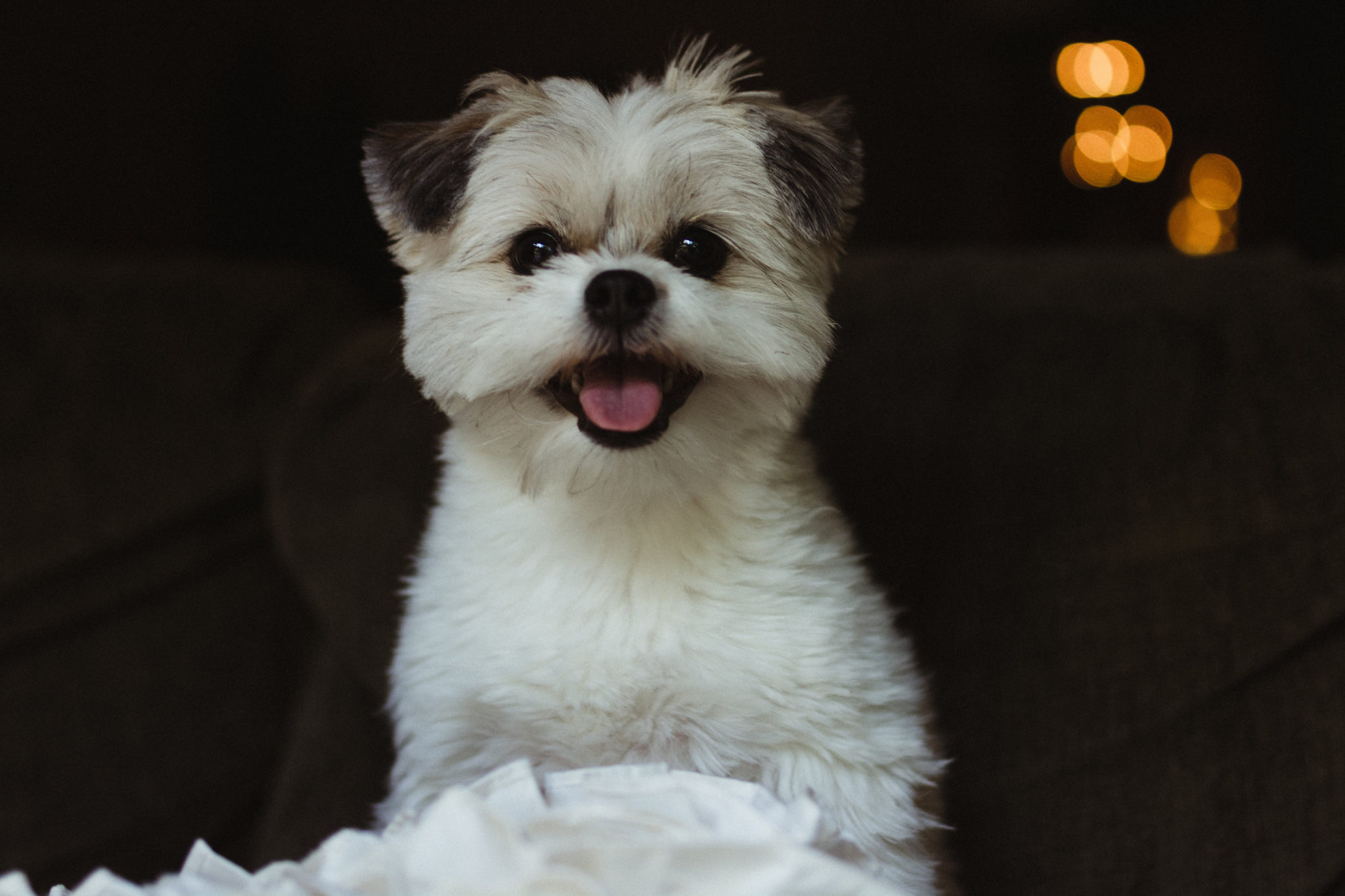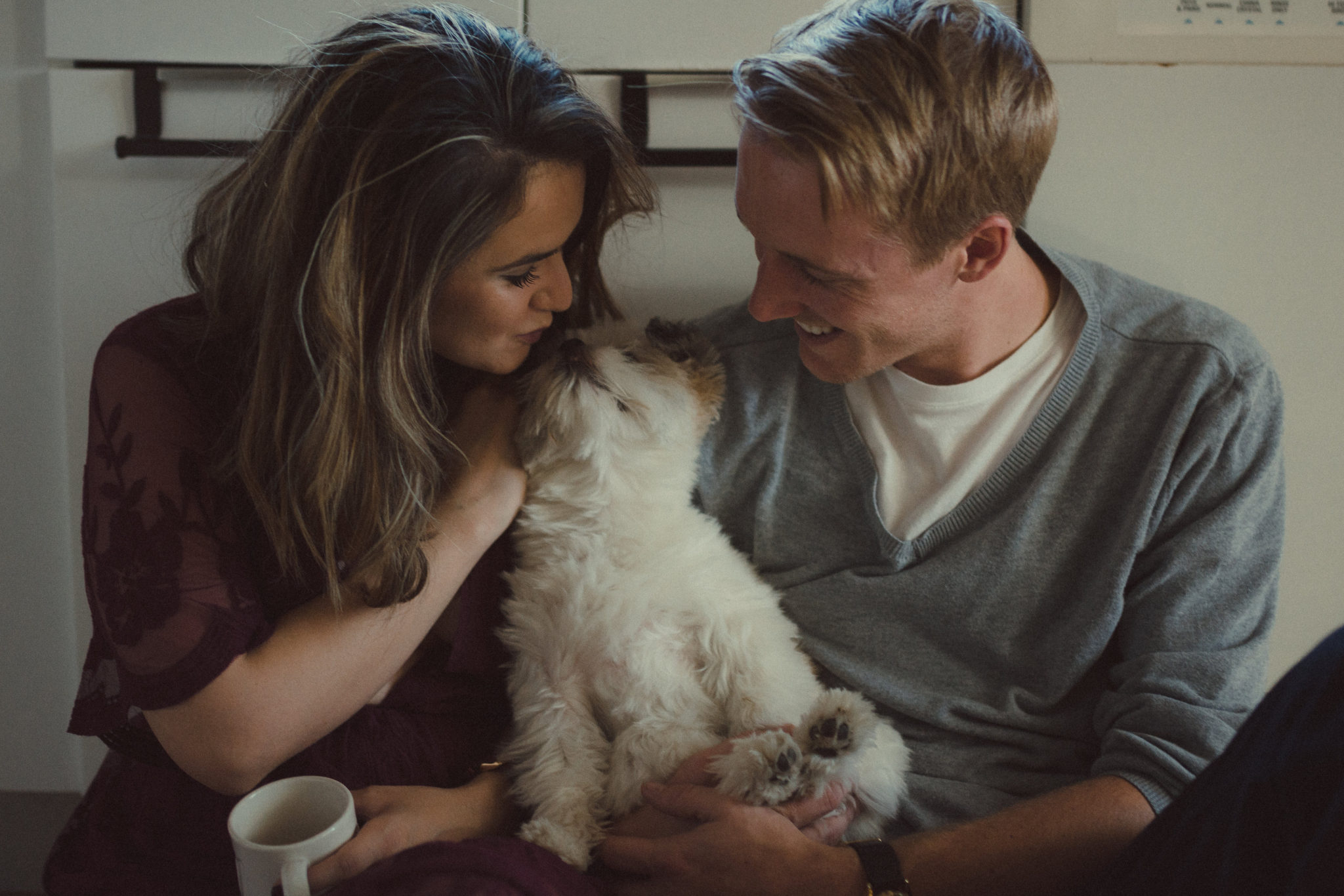 Now to circle back to the lovely and talented Miss Elsa Boscarello. I'm so glad to have found her to capture us in our favorite place that we call home. We were both a little nervous about the shoot as we've never done anything like it before, but she immediately made us feel at ease and we had a blast! She played our favorite music, and we joked and laughed as Kyra kept stealing the show per usual. This shoot has absolutely brought us closer to each other than ever before. There's something about seeing beautiful images of us together that reminds us why our relationship is just that, beautiful.
If you've contemplated getting photos done, whether they're couple shots or even solo shots – I highly recommend getting them done, especially with Elsa. She's actually constantly traveling as well, so distance isn't an issue. You can check out her breathtakingly beautiful work here: http://www.elsaboscarello.com/. She's a beautiful person and a beautiful soul, and she'll absolutely bring your vision to life. I sent the poor thing, oh gosh, over 200 photos from Pinterest and she was able to capture the exact vibe that I had envisioned. She's am-azing, amazing, amazing – I just can't rave about her enough.
Thank you all so much for reading, and I hope you enjoyed learning a little more about my beautiful little family. <3