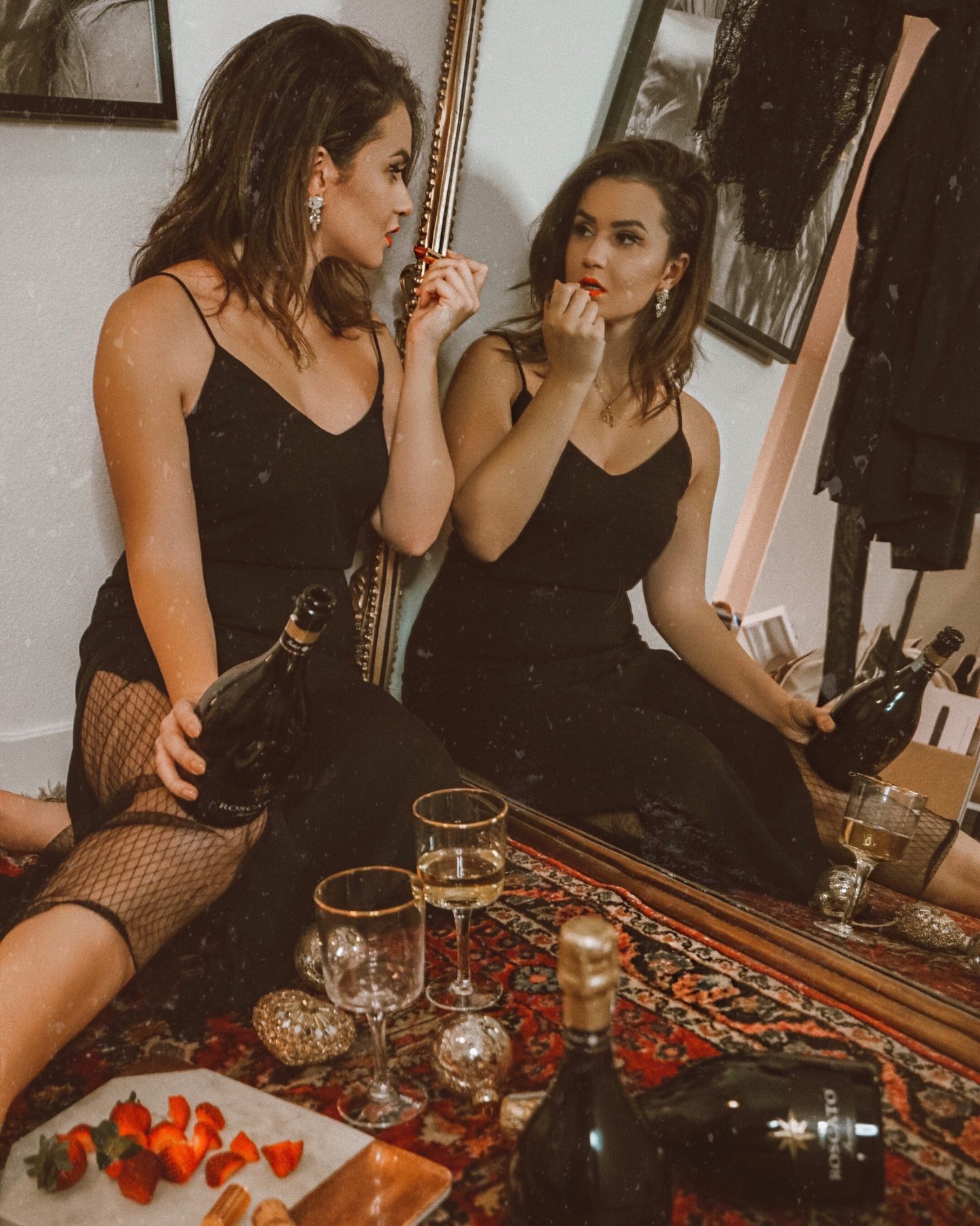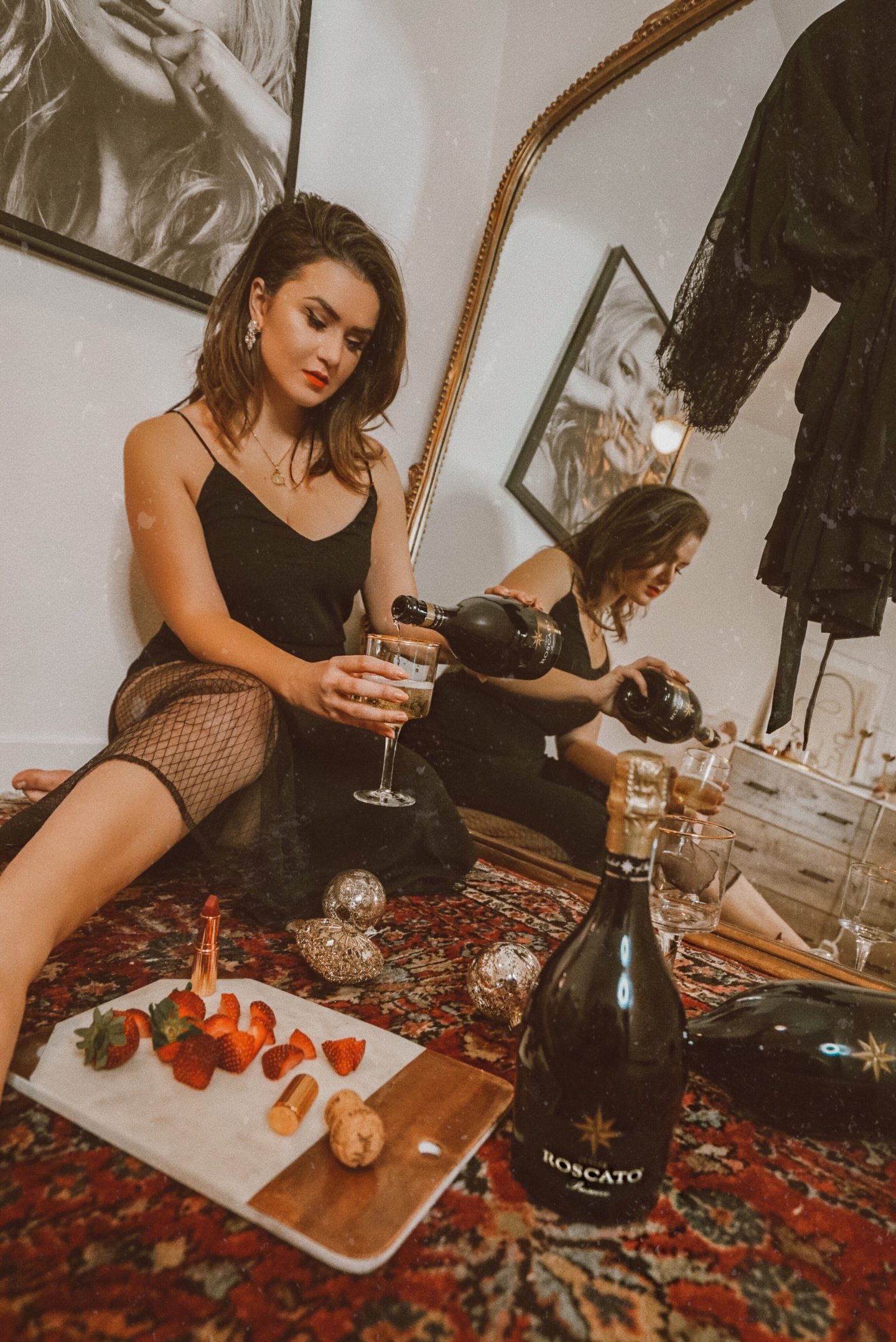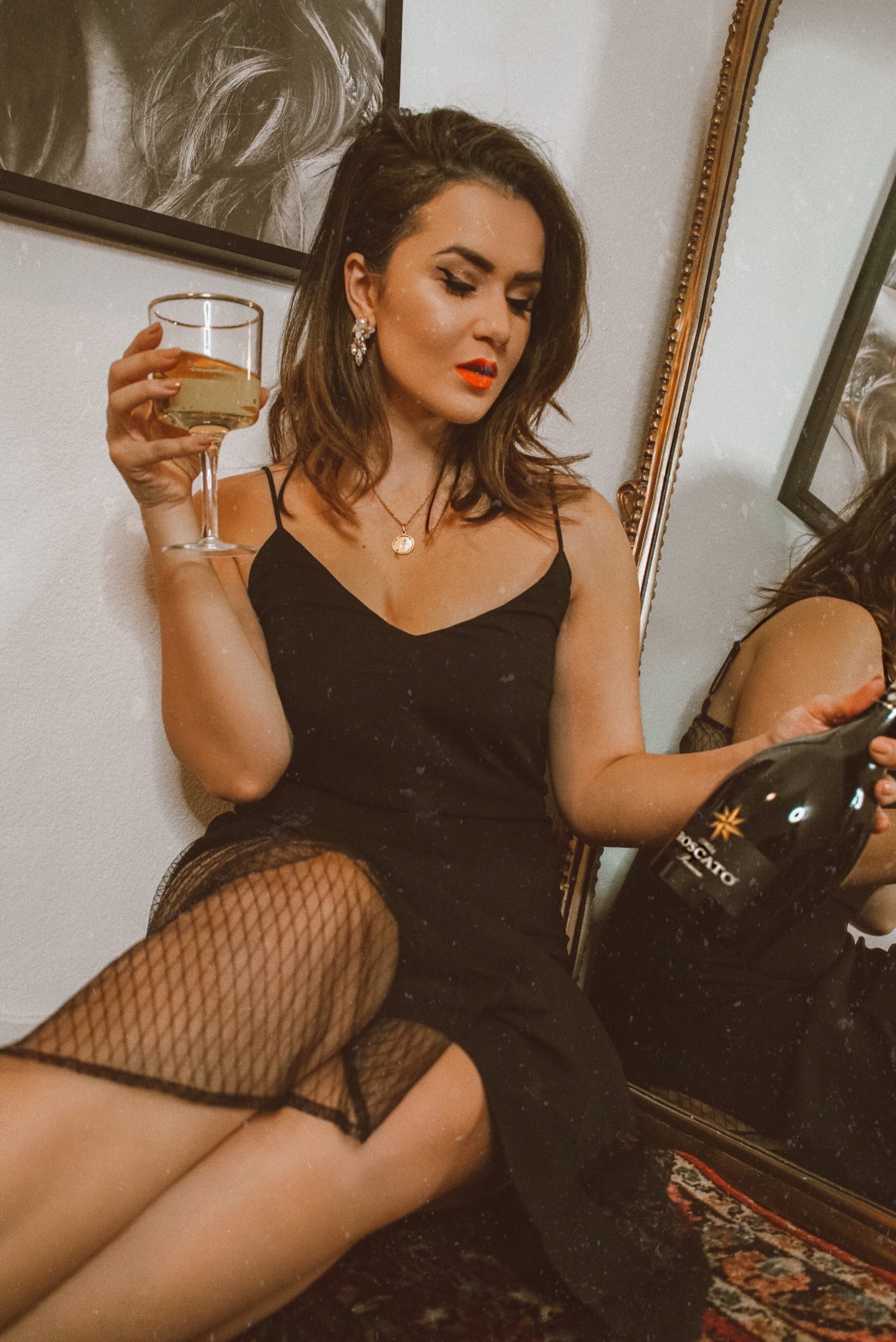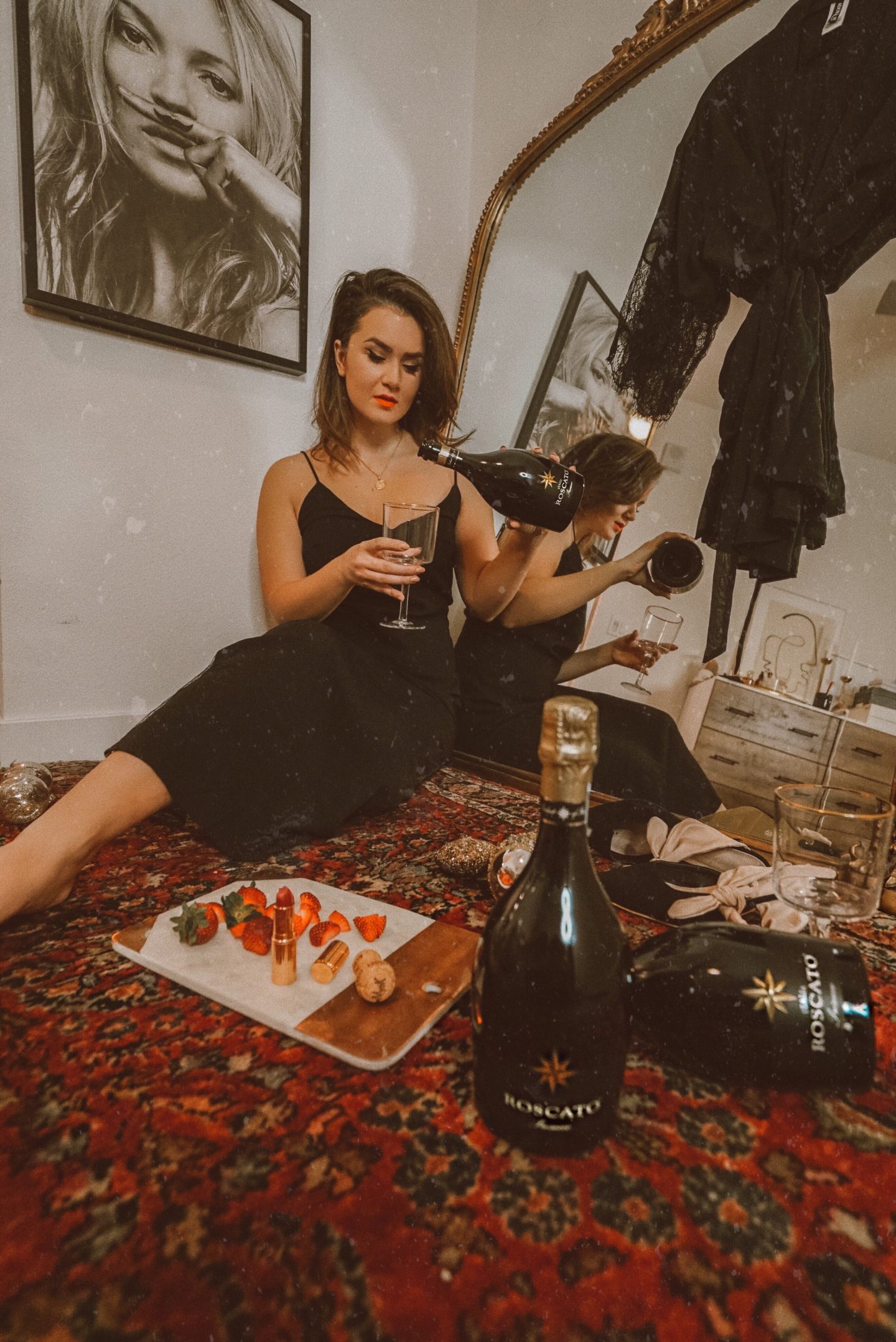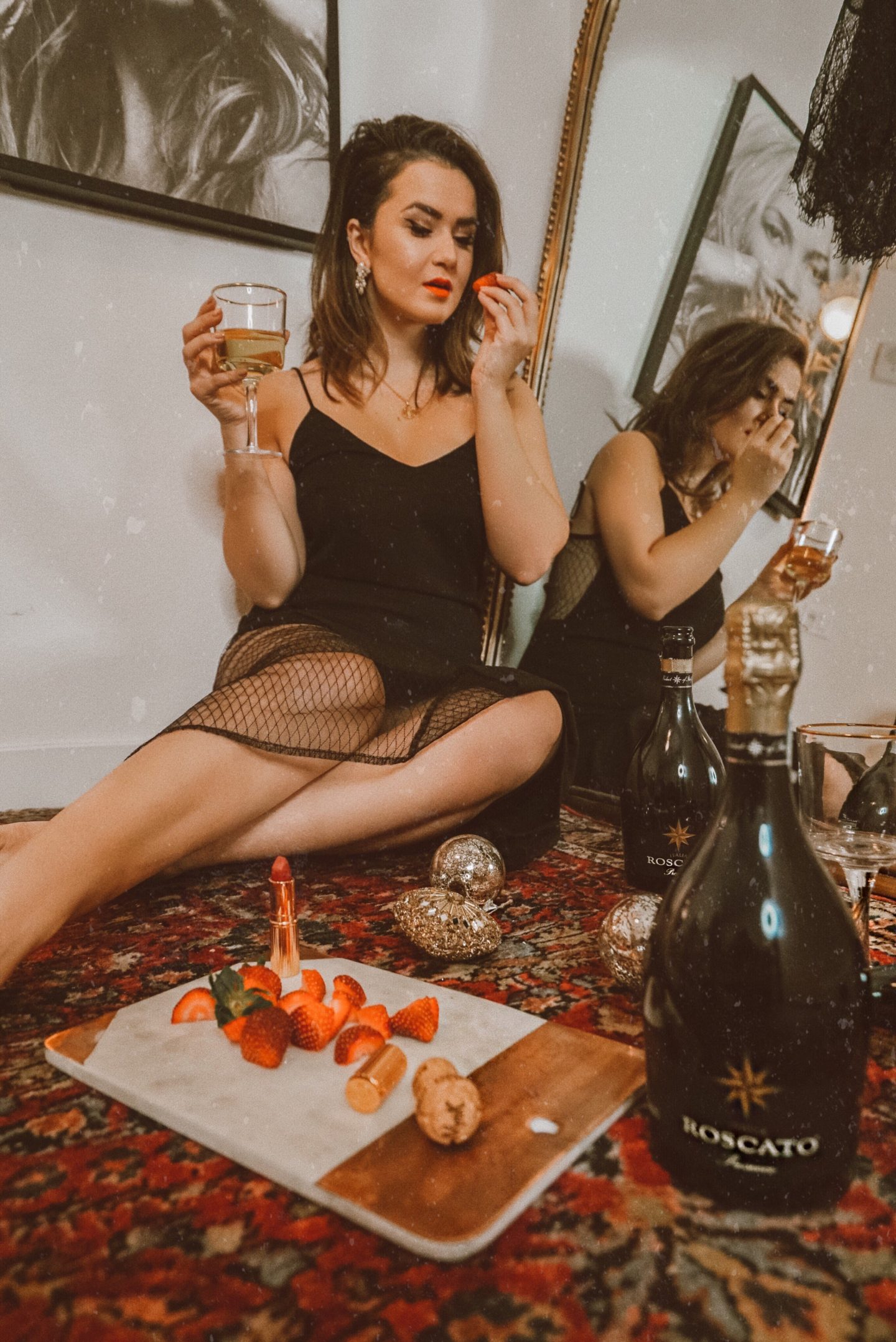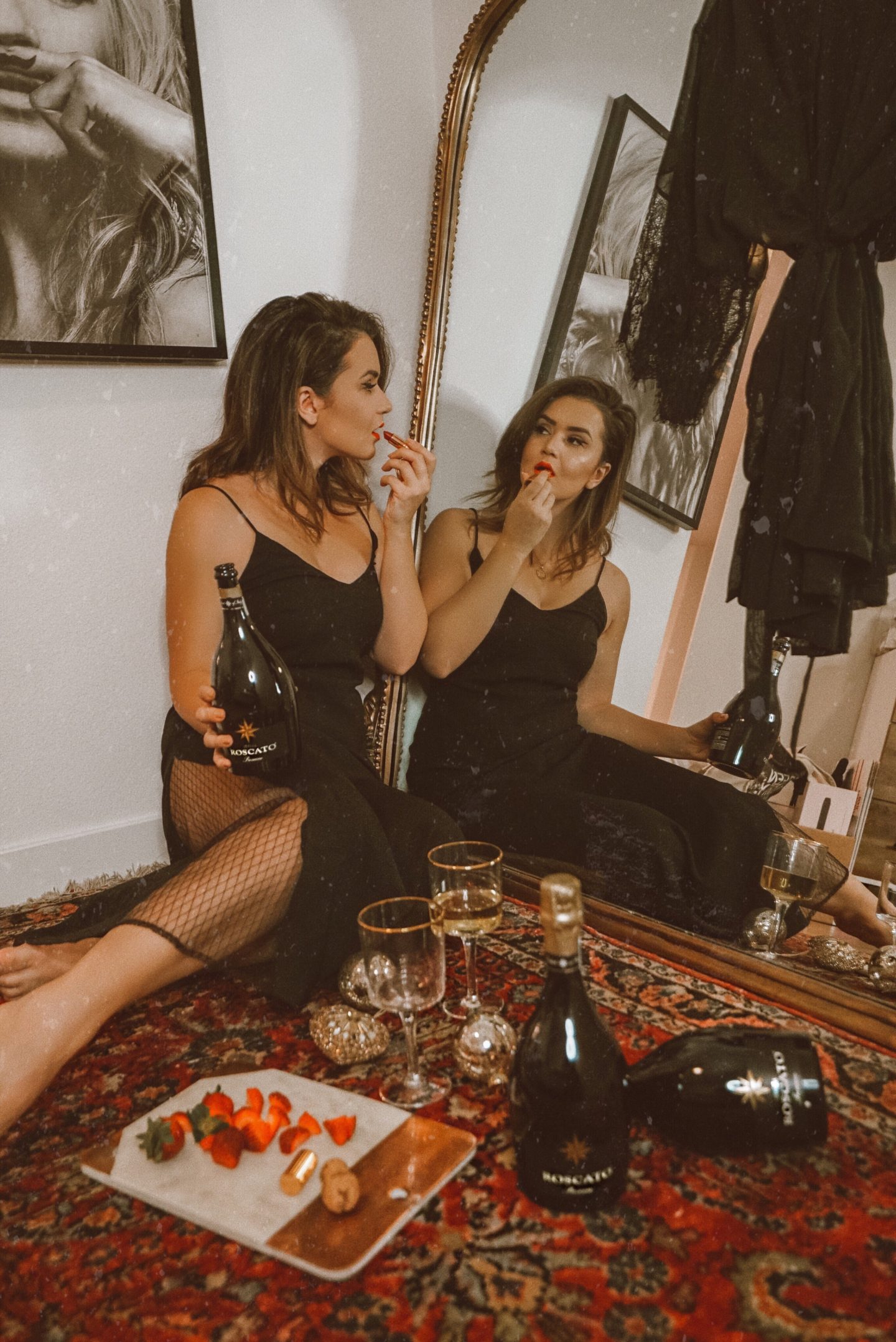 How I Sweeten Up the Holidays
The holiday season is upon us, and how sweet it is. I live for the moments covered in warm blankets, surrounded by loved ones while watching classic holiday movies or heading out to a fancy holiday soiree.

Whether I'm getting ready to head out for a holiday party or wanting to wind down with holiday movies – I love pouring myself a glass (or two!) of Roscato Wine. It's the easiest way to sweeten up the holidays, and it can make the sweet moments even sweeter.
Lately, my favorite way to indulge in Roscato Wine is while I get ready for a fancy holiday soiree. Nothing gets me more excited than to dress up in a pretty dress while I sip on my favorite Prosecco.
Have you guys tried Roscato Wine yet? They'rean incredible wine label that is from the northern Italian region of Lombardy. Next time you're on the hunt for a good wine, give them a try and let me know what you think! PS – let me know how you like to #SweetenUpTheHolidays in the comments below!
xo,
Lily