Let me start off by saying that I feel like my skin is at its most awkward stage ever. I'm talking battling stress pimples, trying to prevent wrinkles, and STILL trying to fight stubborn acne scars. If you too are struggling with acne scars, read on to see how I was able to fight them for good with beauty oils by Ko & Humble.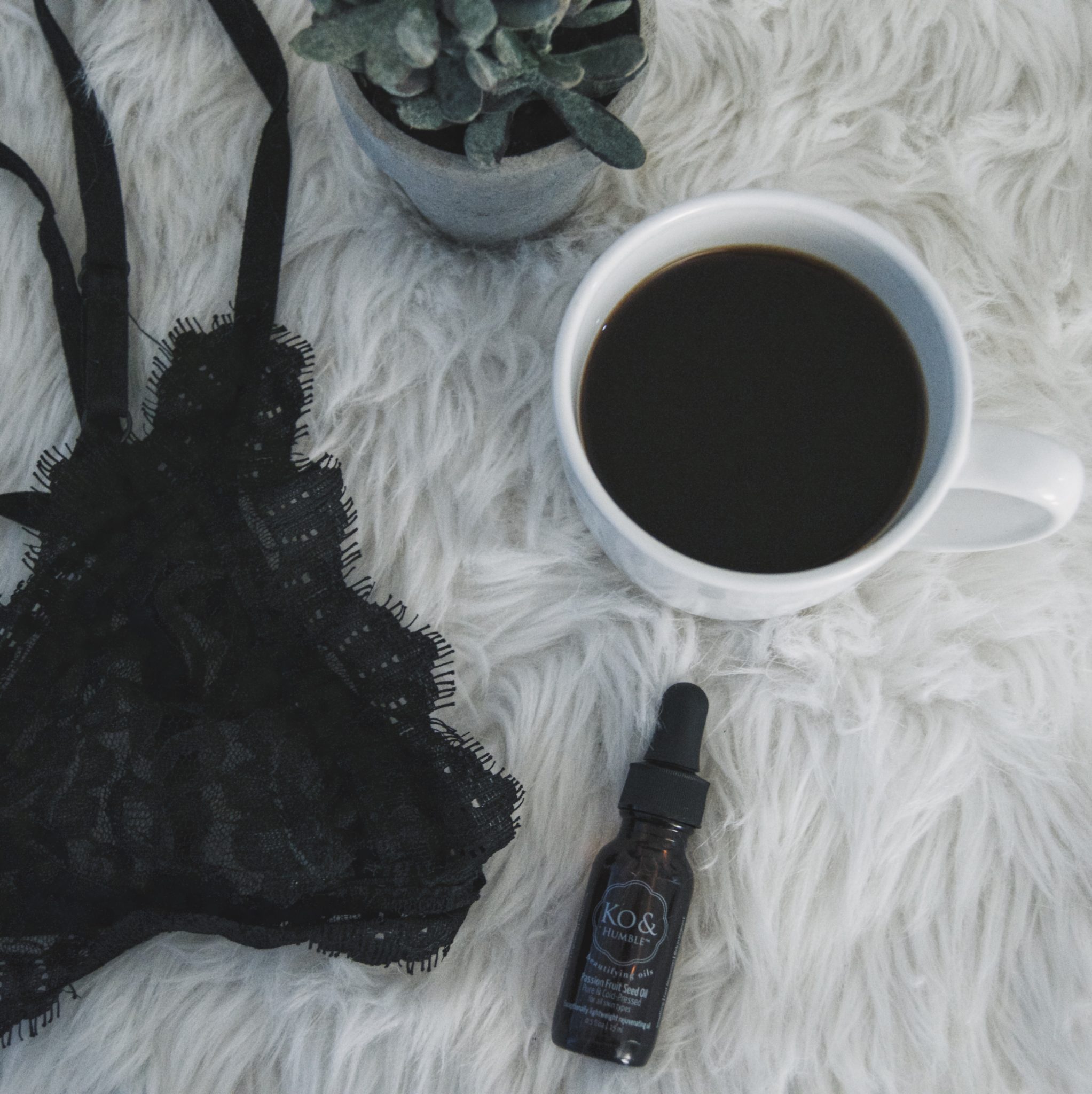 Let me start out by saying this post is in no way sponsored by witchcraft, but after reading about my results – you may think otherwise. A little start-up company in New York by the name of Ko & Humble reached out to me a few months ago regarding their beautifying oils. Now, I won't lie to you and tell you that I had any clue what beautifying oils truly are – but I was intrigued. Let me tell you "beautifying" is a complete understatement.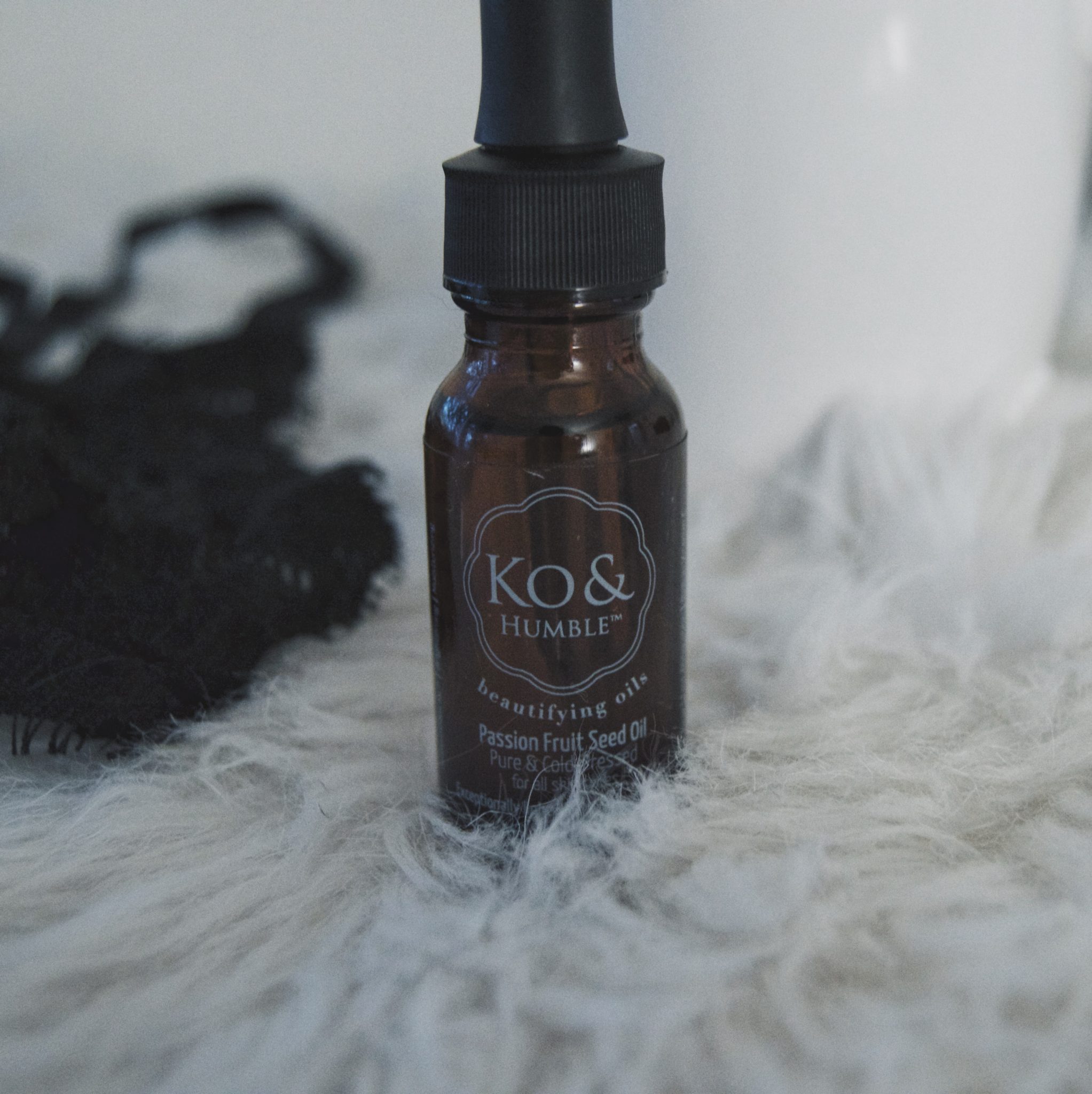 I told their founder about my stubborn acne scars and was prepared to hear her say that I'll just need to wait them out until they eventually fade away… but her response couldn't be any further from the truth. She went on and on about a product that she said will clear them… disclaimer – this woman is a damn chemist, she knows everything there is to know about oils.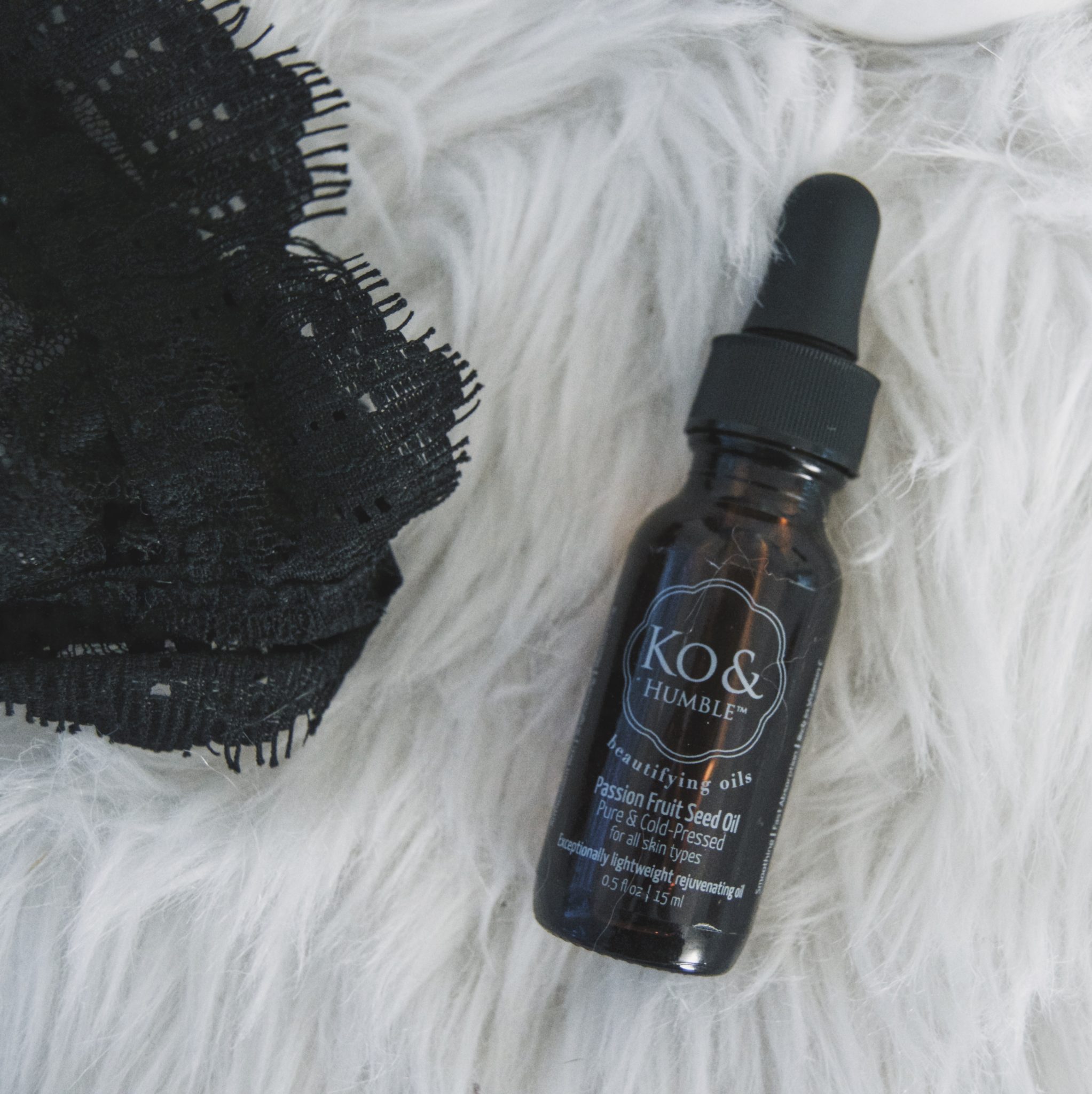 Now you're probably thinking "Ok Lily, we get it – now cut to the chase… what's this liquid gold you speak of!" Well – here it is: the Passion Fruit Seed Oil. No joke, I'm only using oils as part of my skincare routine right now. I use an oil cleanser, dab on the Ko & Humble Passion Fruit Seed Oil on my problem spots, wait a few minutes for it to fully absorb, then finish off with an oil moisturizer. That's it! I wake up with my skin looking its absolutely best! It's so easy, effective, and honestly – time-saving. Ain't nobody got time for a half hour skincare routine twice a day.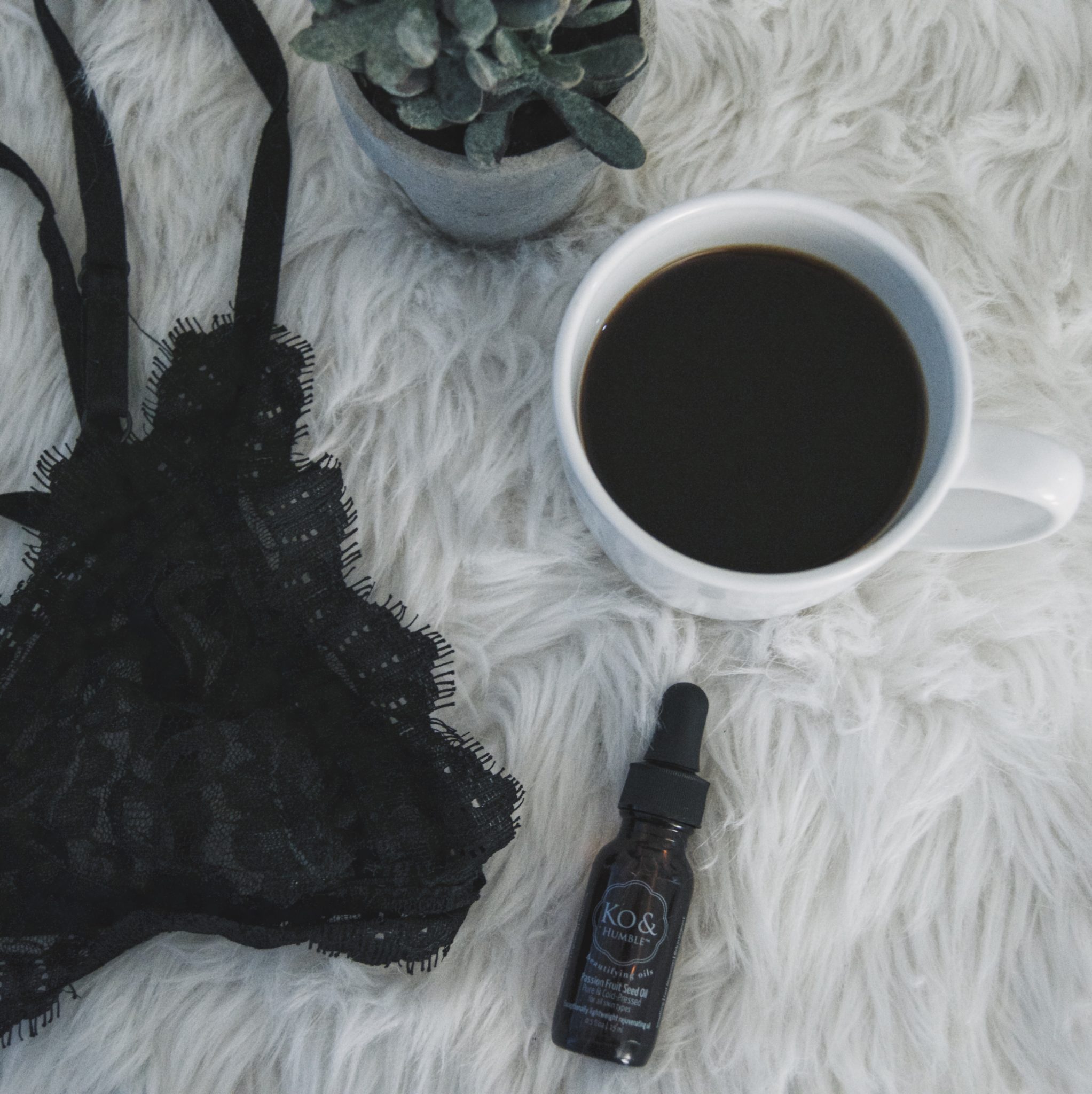 I 100% back up this product and would never in a million years endorse a product that I don't fully believe in. I can finally run errands without a drop of makeup to cover up my acne scars. This stuff is seriously liquid gold.
Ko & Humble also sent me their Virgin Argan Oil which is an amazing all-around product that can be used for skin, hair, and nails. I like to use it for flyaways, frizz, and on my cuticles.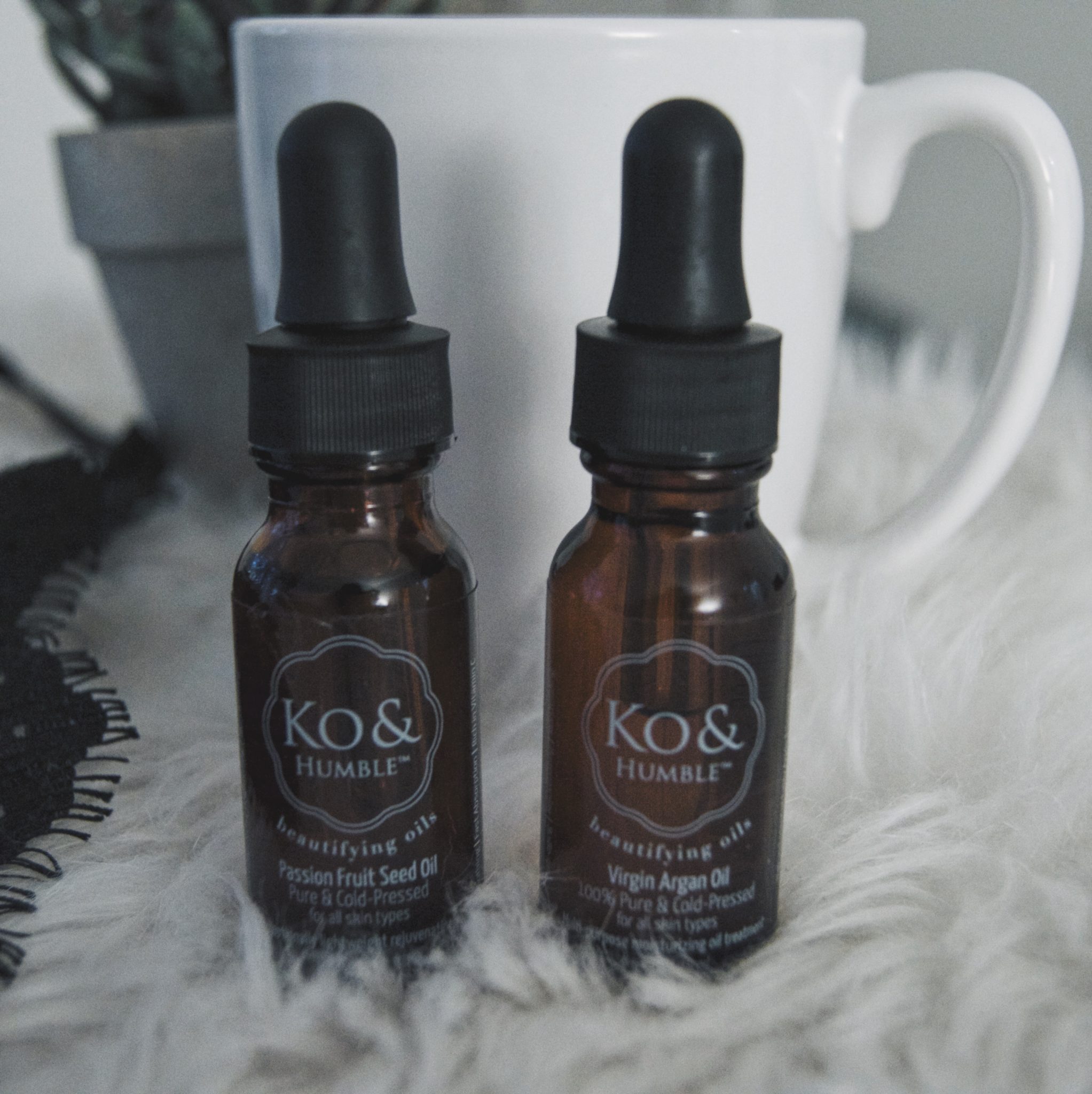 Ko & Humble ONLY make beautifying oils, which means they absolutely know what they're doing. Honestly, besides being a total miracle-maker, my absolute favorite thing about this amazing line is their philosophy. Their philosophy is: Nurturing the Inside + Nurturing the Outside + Kindness to Others. Something that is so so so overlooked and SO important. It seems that this world is going crazy… if we can all do our part in being kind to one another, the world can and will be a much better place. A company that recognizes this absolutely earns a soft spot in my heart. The world needs more of that. <3
Ko & Humble was kind enough to provide a special promo code "LILY" to receive 20% off your order between now and September 30th, 2016 – limit one per user.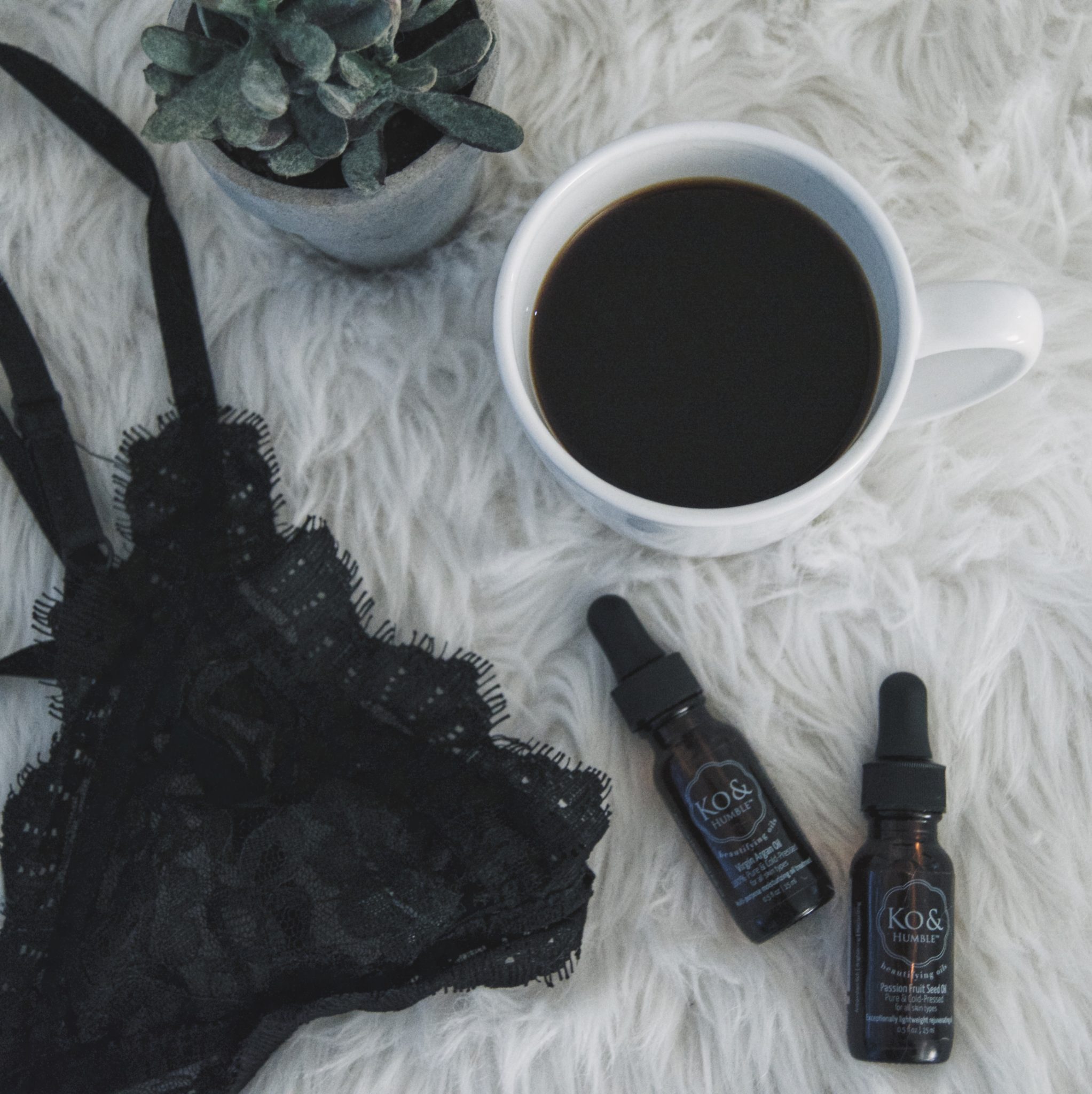 *This post is sponsored by Ko & Humble. All opinions are my own and not influenced in any way.