I received compensation from Dr. Scholl's® to write this post. All opinions are entirely my own.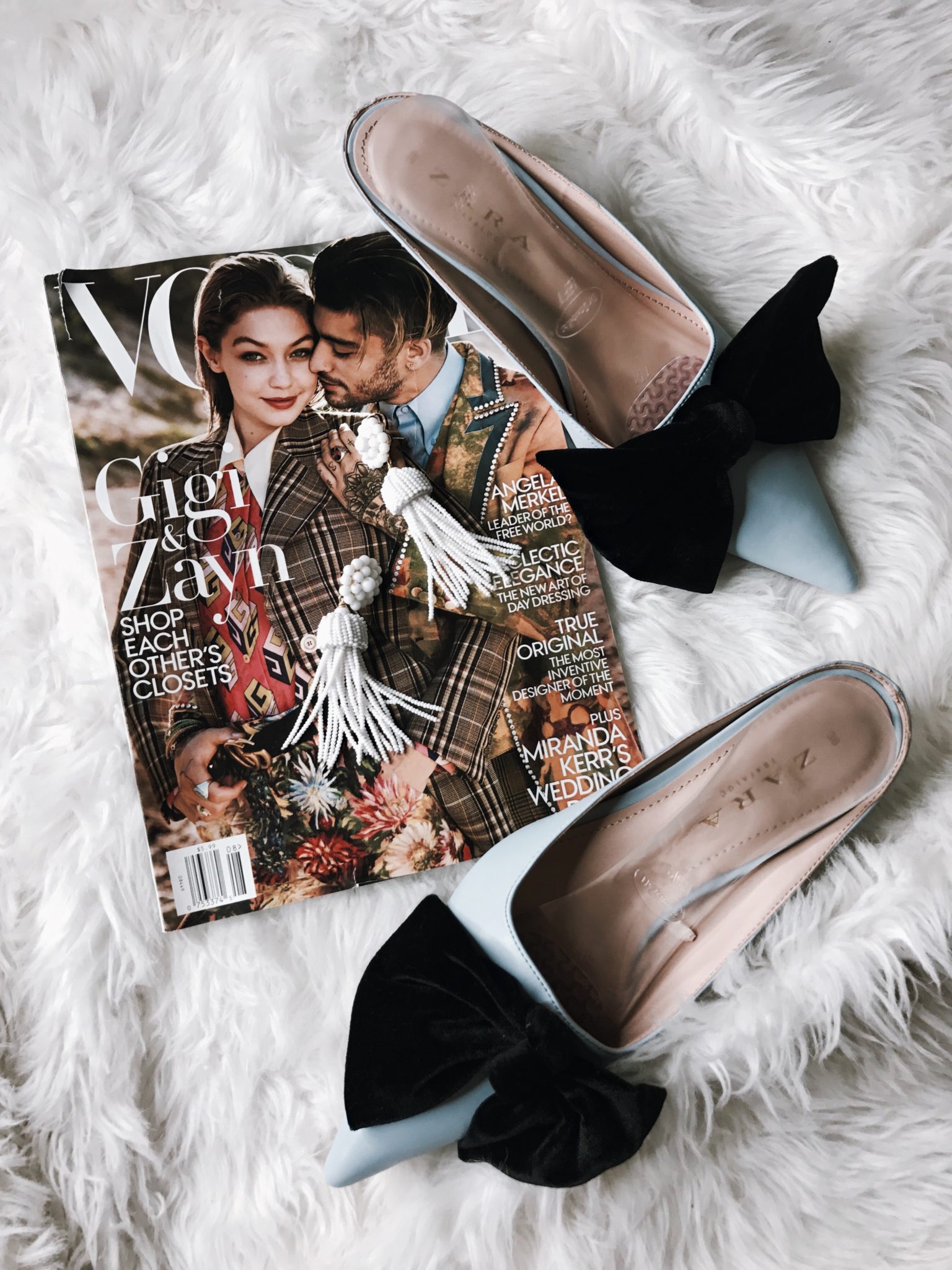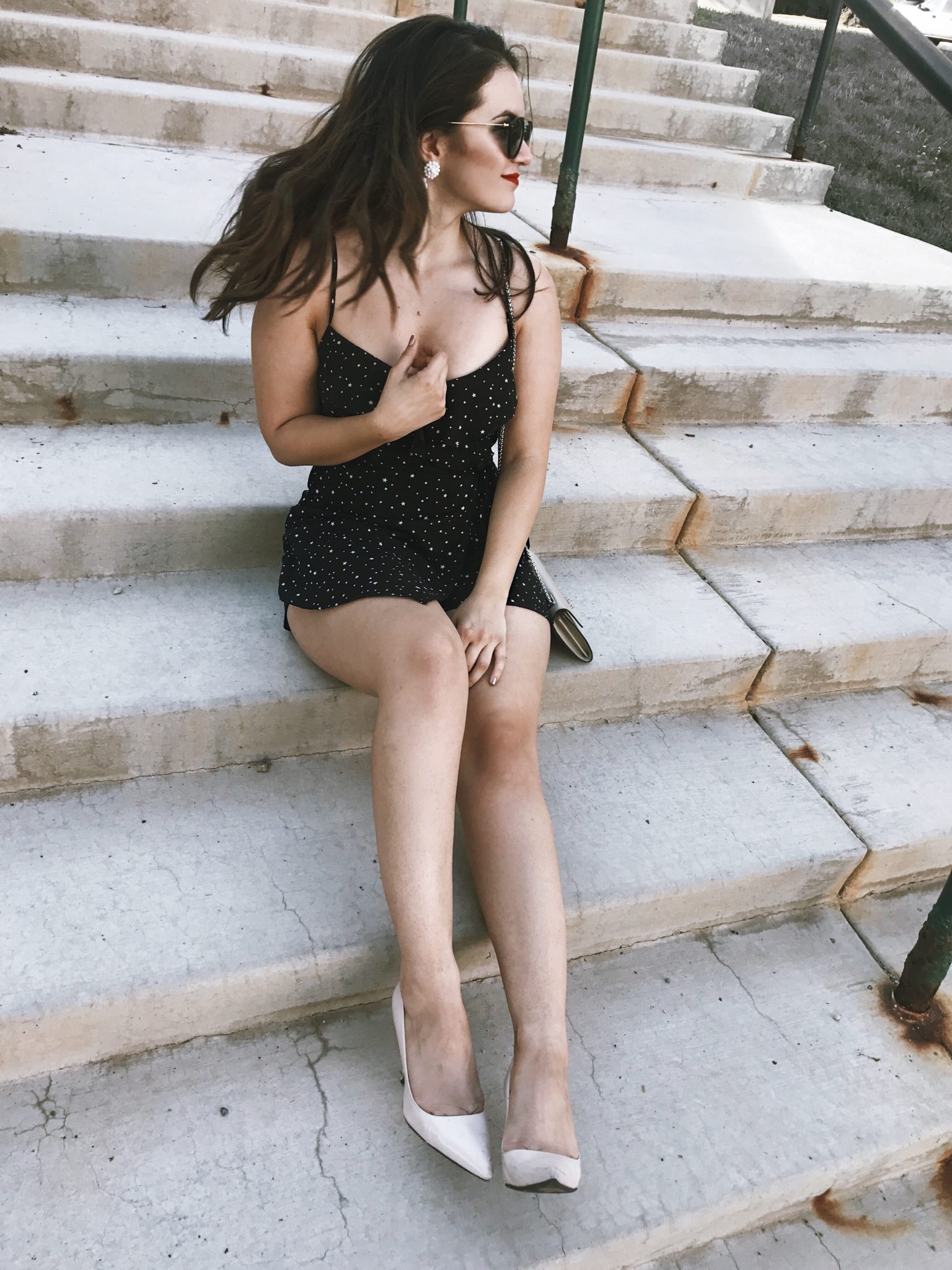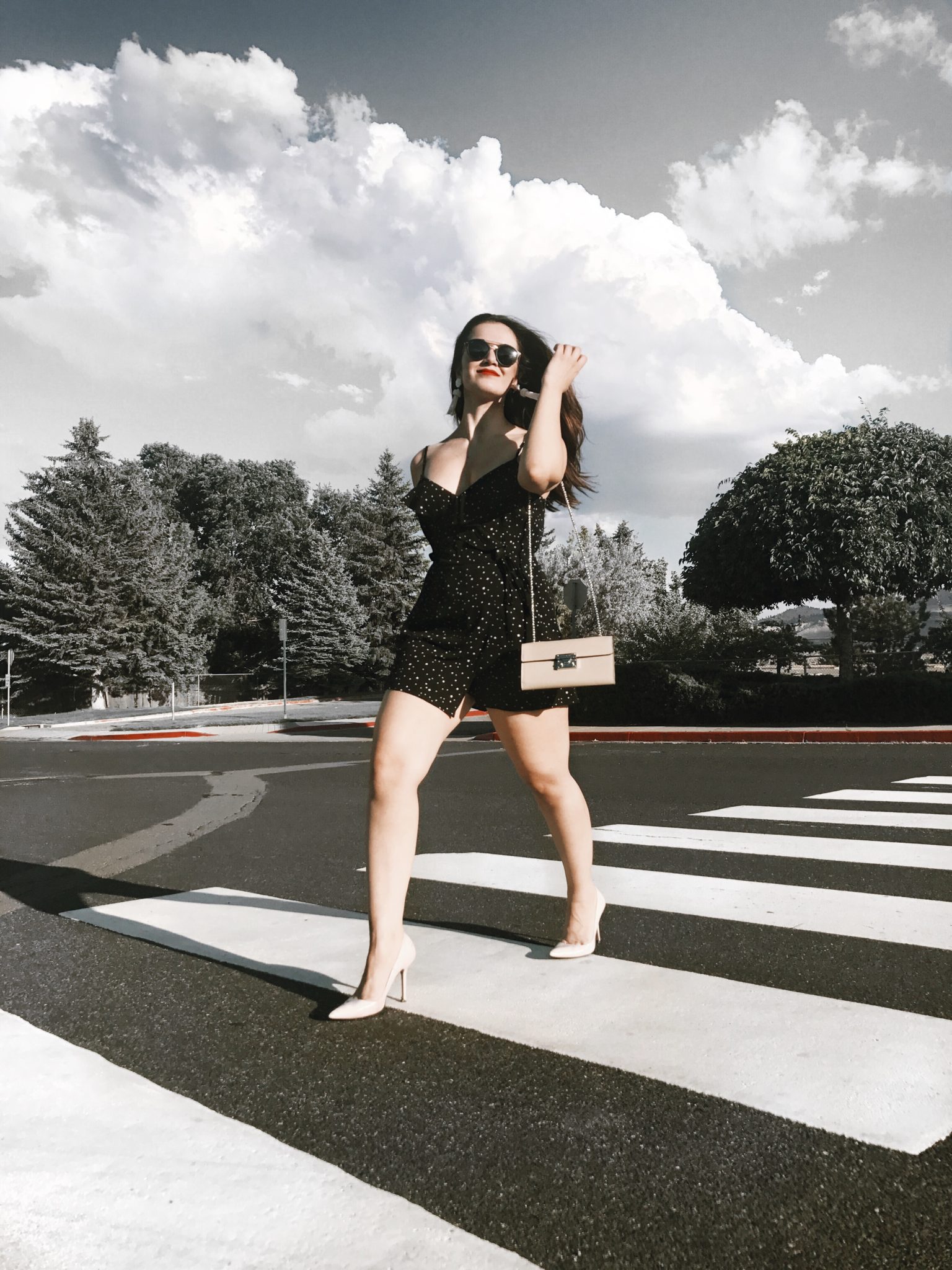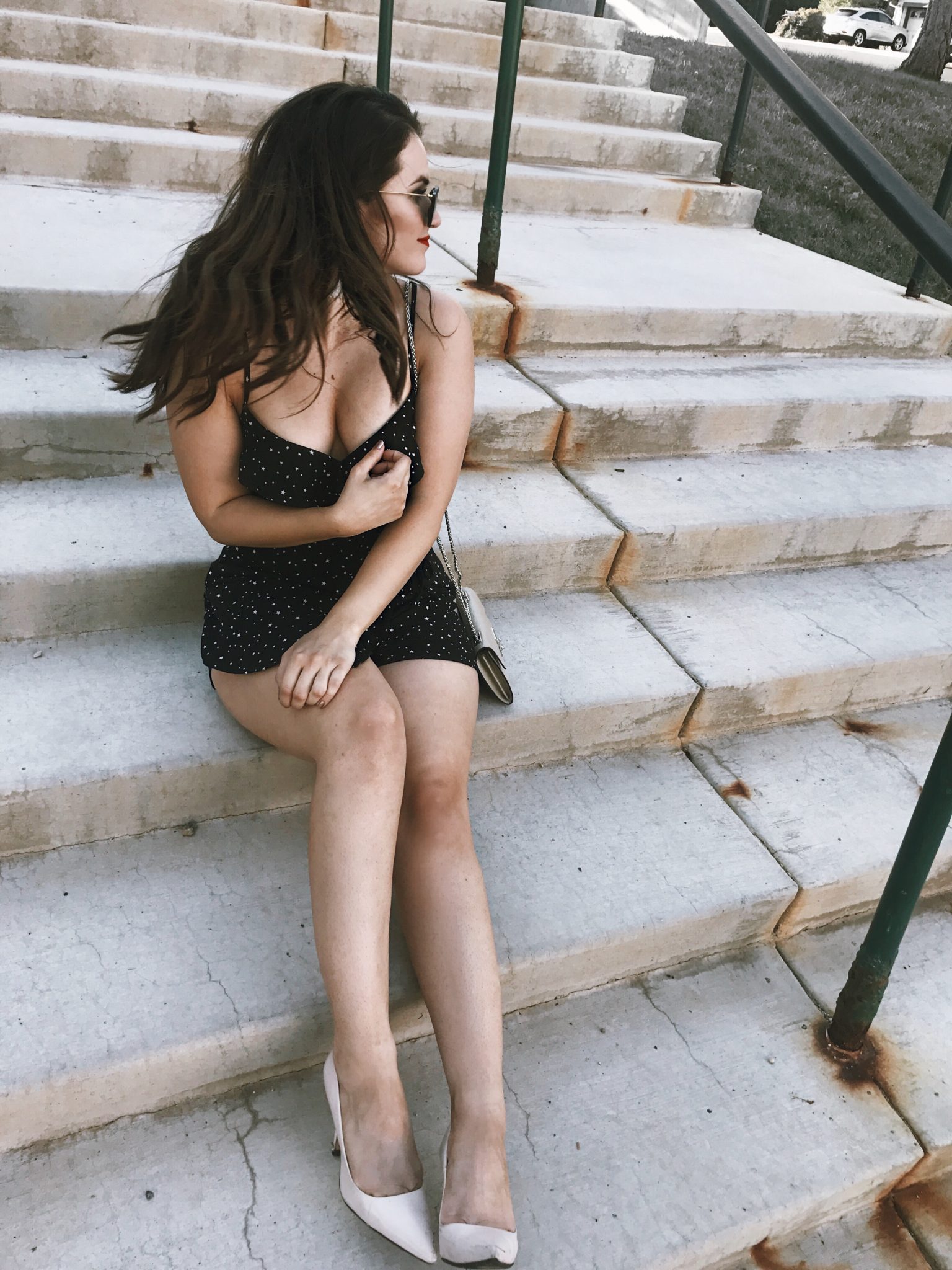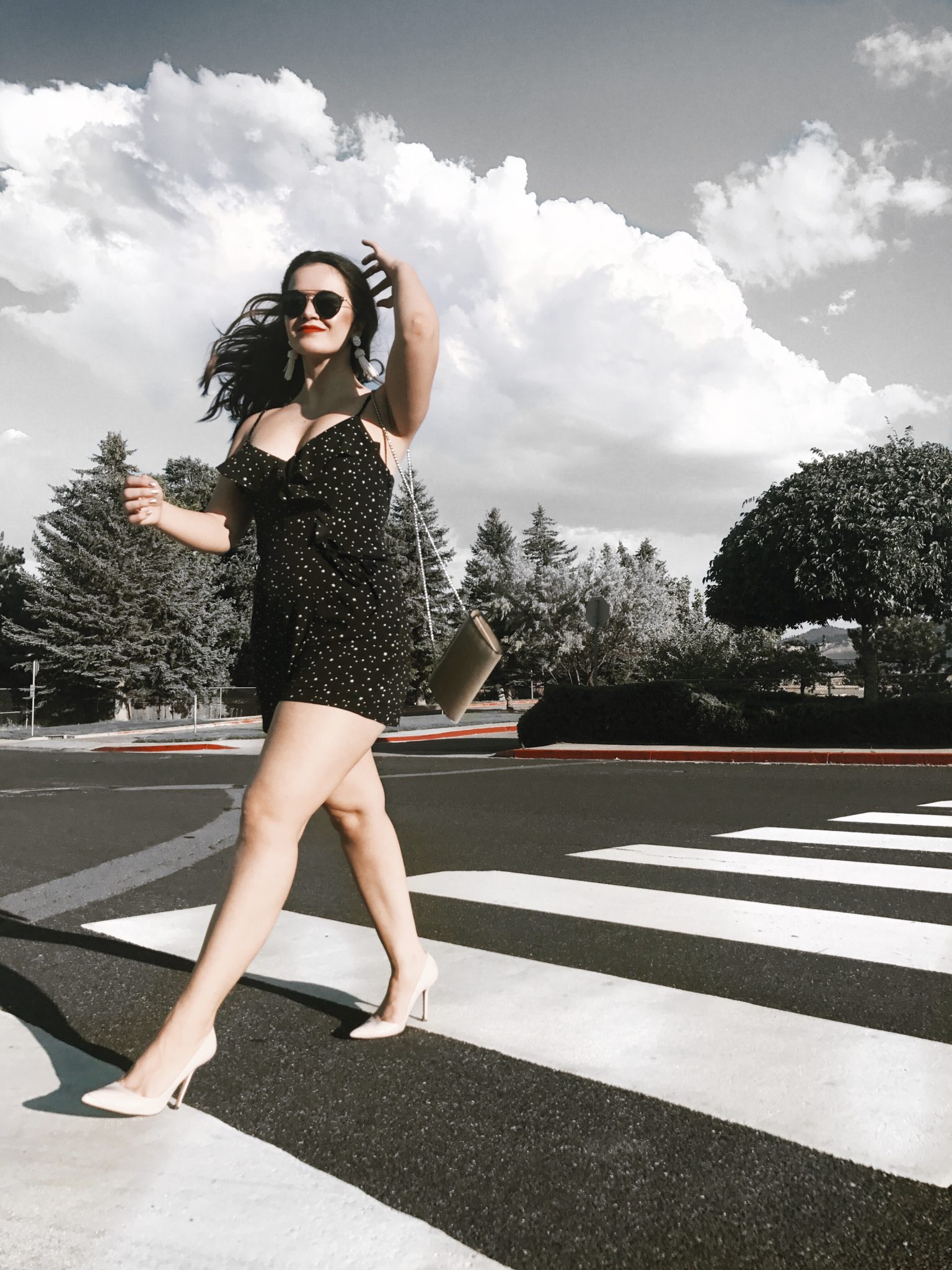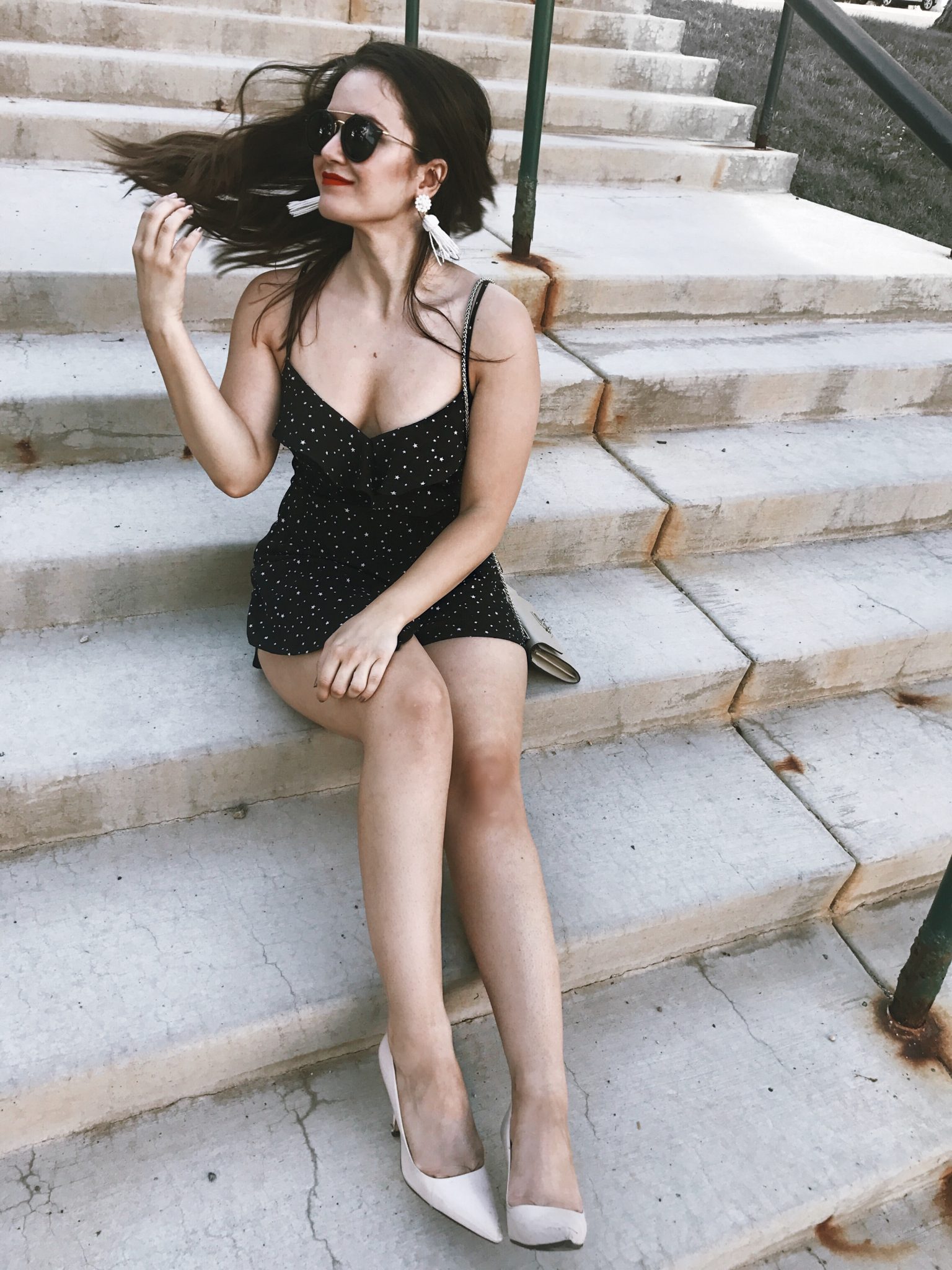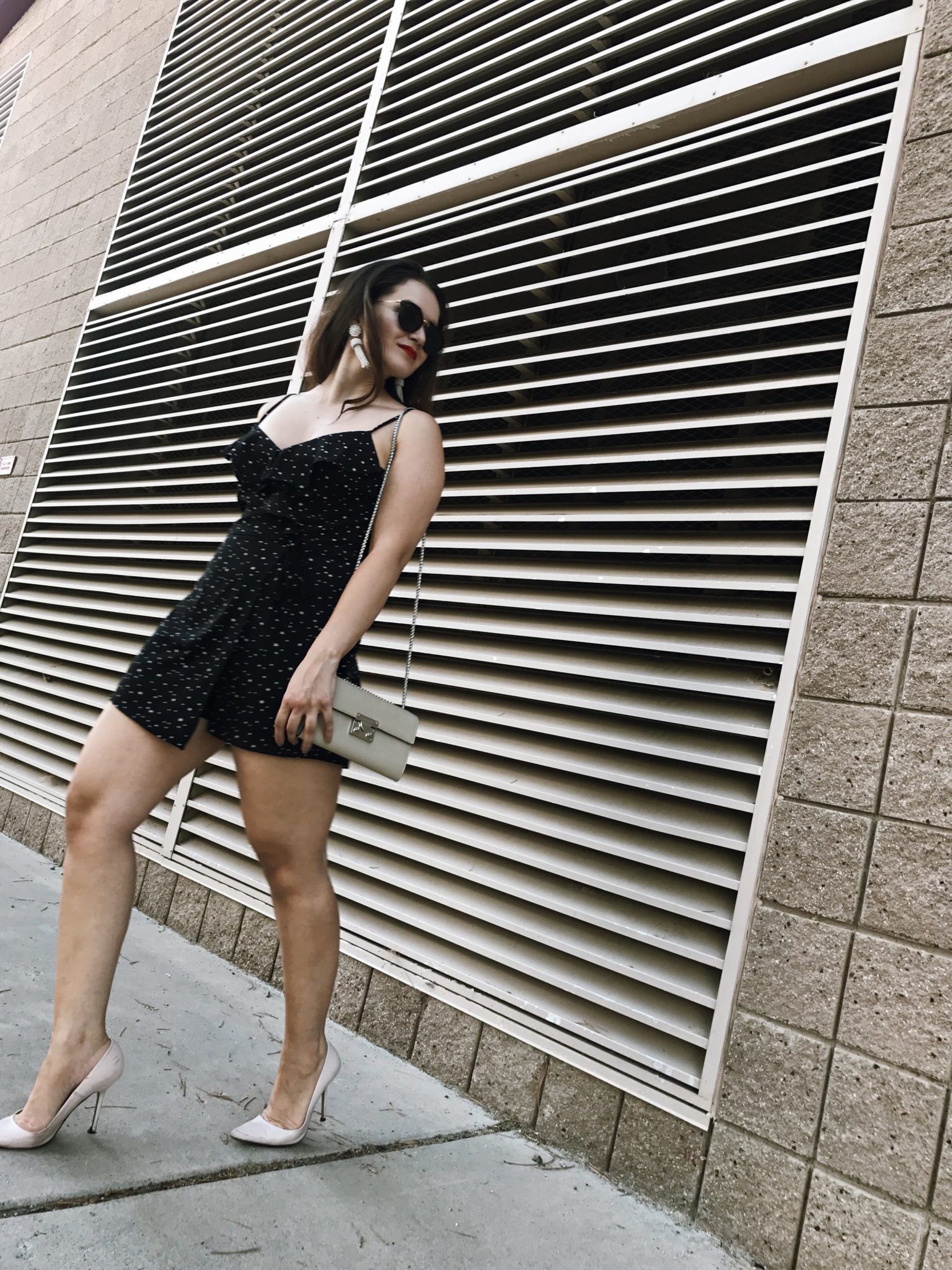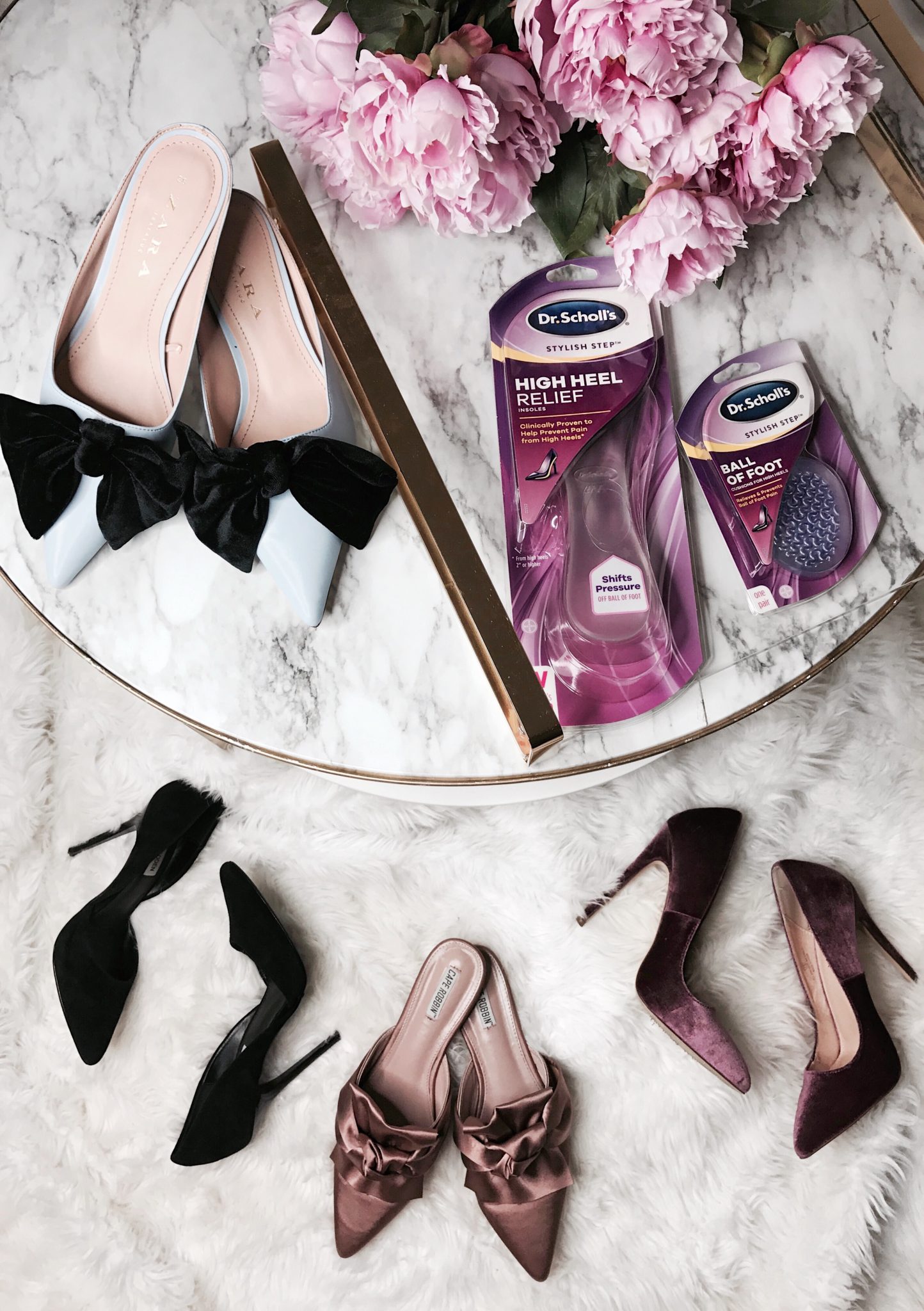 I say this a lot and I definitely get a few eye rolls here and there, but I consider myself a little "height-challenged" – especially in the fashion blogger department. I can't even tell you guys how many times I've Googled, "How to Look Taller," or "How to Look Taller in Photos." I've tried every which way, and I can tell you from experience that there's one fool-proof tip that works wonders every time. This tip, my friends, are nude point-toe heels. Hands down. I've absolutely worn mine to the ground, but they're my trusty go-to's to instantly help me grow more than just a few inches. The nude tone helps to elongate your stature, while the pointed tip gives the illusion that your legs are continuing. I'm always beyond flattered when I get kind compliments on my legs, but in reality it's all thanks to my trusty point-toe beauties.
I accepted, many years ago, that heels just have to be a part of my life, and that's OK! In fact, I prefer wearing heels over anything else – even if I were taller. The truth is that heels instantly elevate any and every look, hands down. This being said, we ALL know they definitely aren't known for being the most comfortable, so most of us just save them for special occasions and nights out. This doesn't have to be the case though, guys. I constantly, and I mean constantly get asked how the heck I'm always wearing heels.
This isn't a secret, but I think it's important to really stress the fact that your feet need extra support when walking on heels. I mean, the whole point of heels is to make your legs look longer, right? Your feet are essentially pointing towards the ground, while the heels and balls of your feet are on a slant. Of course, it doesn't sound comfortable, but pain doesn't have to be beauty, guys. Every month during my Target runs, I make it a point to stock up on my Dr. Scholl's Stylish Step™ insoles so that my feet don't have to suffer through all my #OOTD's. I used to be able to wear heels without the extra support, but I've learned after more than my fair share of foot aches and pains that they definitely need the extra support, which is why Dr. Scholl's is my right-hand man.
At the end of the day, you truly don't have to choose either style OR comfort – you absolutely can have both. You most definitely can wear the hottest shoe trends without the pain that they're normally associated with. The truth is that heels not only give you a height boost, but also they give a huge confident boost to help you get through the day looking and feeling great.
As I'm publishing this post, I'm absolutely ecstatic to say that I'm well on my way to my very first New York Fashion Week. You bet your booty that I stocked up on Dr. Scholl's Stylish Step™ insoles to use all throughout the week. I've packed up my fair share of statement shoes, because what's NYFW without them?! I'm absolutely going to need my right-hand man with me during the hustle and bustle of this crazy exciting week, because feet and knee pain is the last thing anyone needs to worry about.
You can check out all of the Dr. Scholl's insoles at Target here. I personally love the Dr. Scholl's Stylish Step™ High Heel Relief and the Stylish Step™ Dr. Scholl's Stylish Step™ Ball Of Foot Cushions for High Heels. Besides online, they're also available at Target locations in the footcare aisle near the pharmacy. They even have special products that target specific pain points. For me, the balls of my feet are the issue 9 times out of 10 – so the Dr. Scholl's Stylish Step™ Ball Of Foot Cushions for High Heels are truly a lifesaver for me. They provide all day comfort so I can wear the shoes that I want for longer. When I have Stylish Step™ insoles, I'm able to move comfortably while looking great! Right now, you can get a 10% off Cartwheel offer when you purchase Stylish Step™ at Target! Find out more here.