So yesterday was my beautiful momma's birthday! My sister and I brought over flowers, sweets, and prezzies & headed over to her house for some family time. Of course, Kyra came along too! It's never a party without Kyra.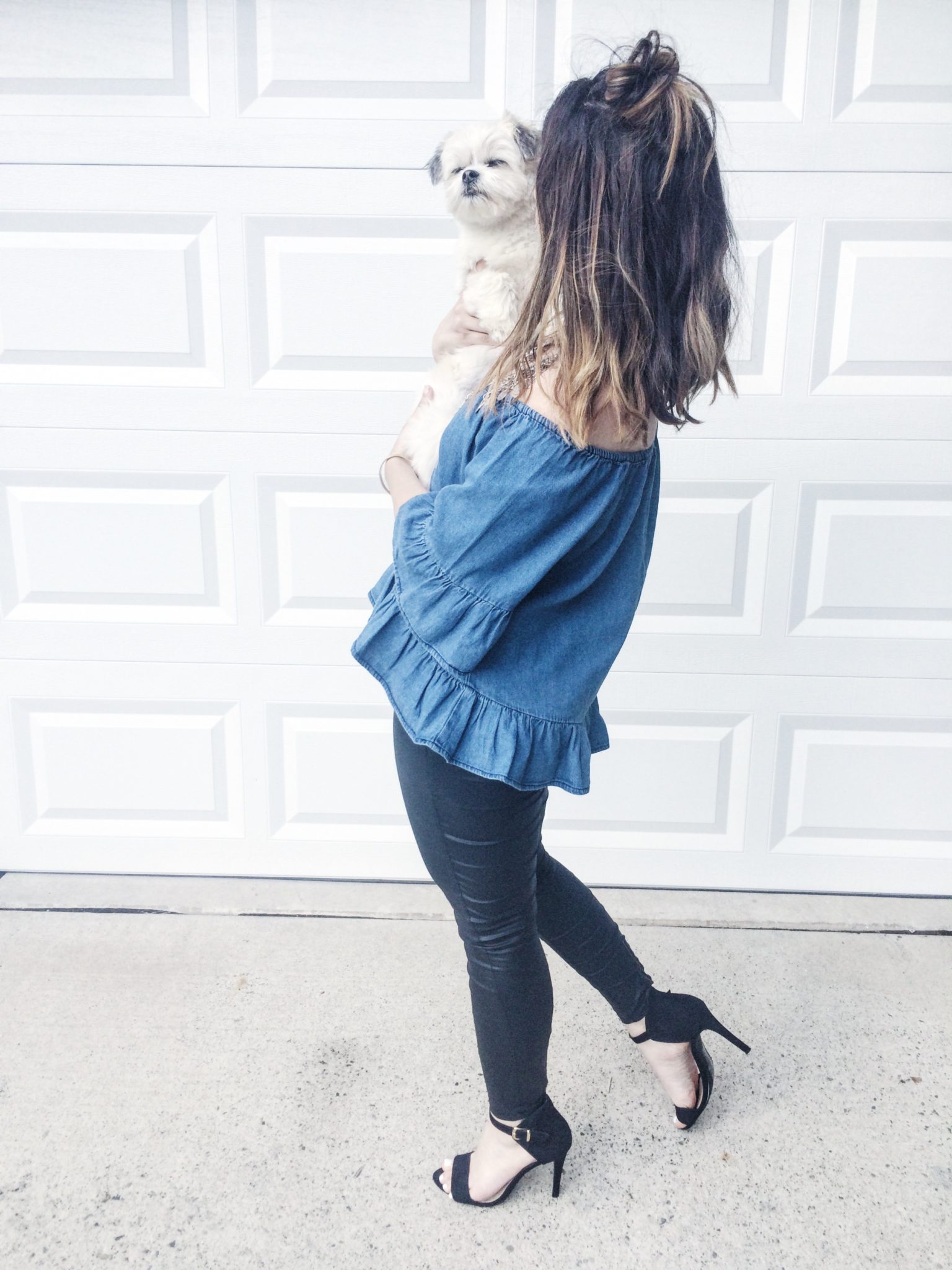 I chose to piece together a cold shoulder chambray top with some "leather" pants for some contrast, paired with a fun coin statement necklace and some black sandals.
I grabbed a big chunk of hair from the middle of my part and twisted it into a messy top knot to finish off the look! Super simple and basically my go-to when I'm having an off hair day. I'm basically #teamtopknot for life.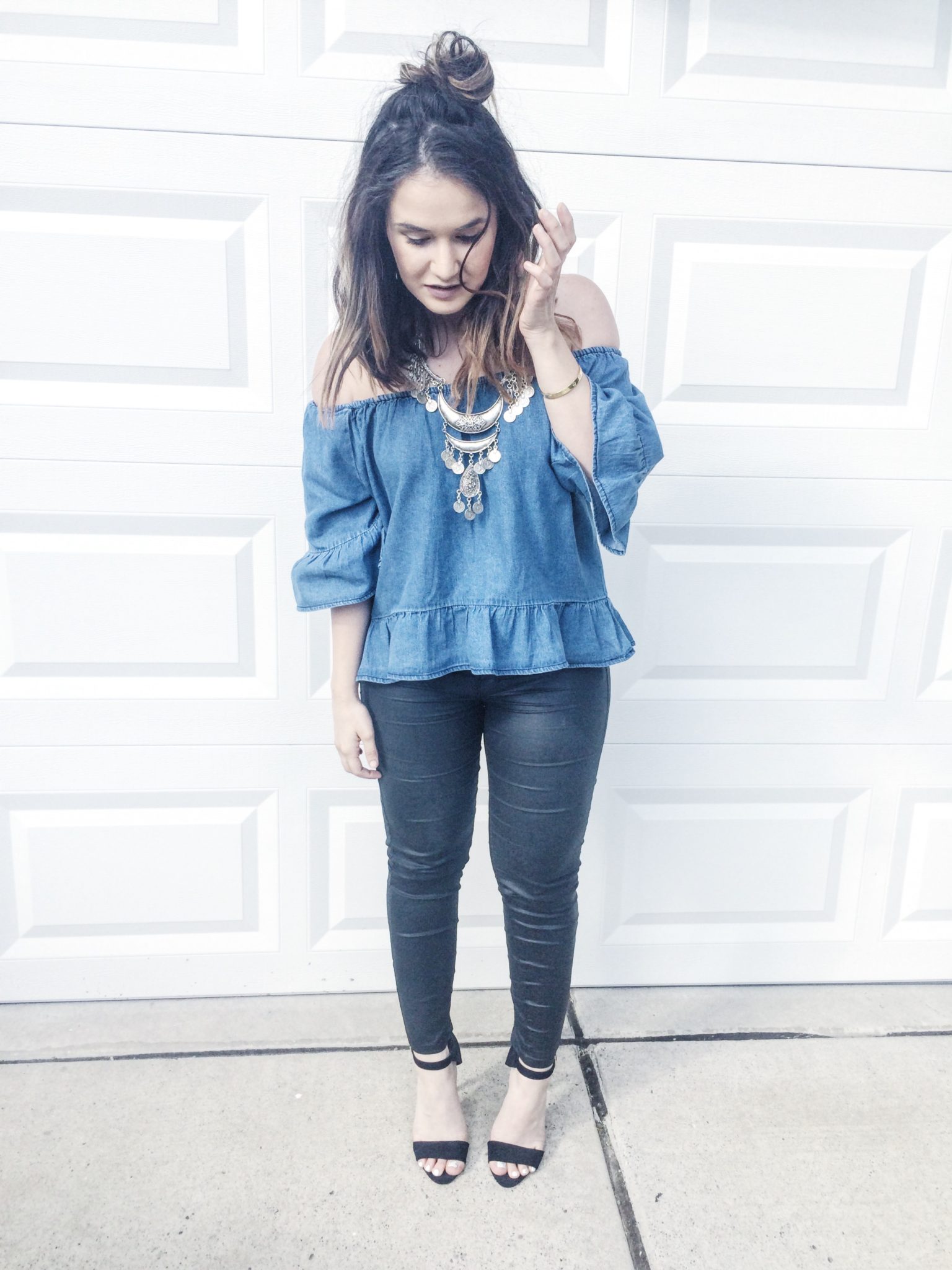 I originally got my top from Boohoo, but it doesn't look like it's on their site anymore. I found an AWESOME deal on a really similar top, found here for only $17.08. I would hurry before your size runs out!
Pants are originally from bebe when I worked there in college, but I found similar ones here. Again, on sale and they're Free People. Gotta love me some FP.
There's honestly so many cute statement coin necklaces out now. I got mine last year from World Market, but there's some other great options you can snag! Find them here, here, and here.
I got my sandals ages ago from Forever 21 and just now wore them for the first time – I have a shoe problem. I've found some great affordable options here, here, and here. Enjoy!