This Mother's Day my sister and I rounded up our presents, cards, and flowers and headed over to our momma's for a lovely day spent together – which is what she cherishes the most! She is honestly the most caring, selfless, most beautiful person on this planet. I can attest my love of fashion thanks to this beauty.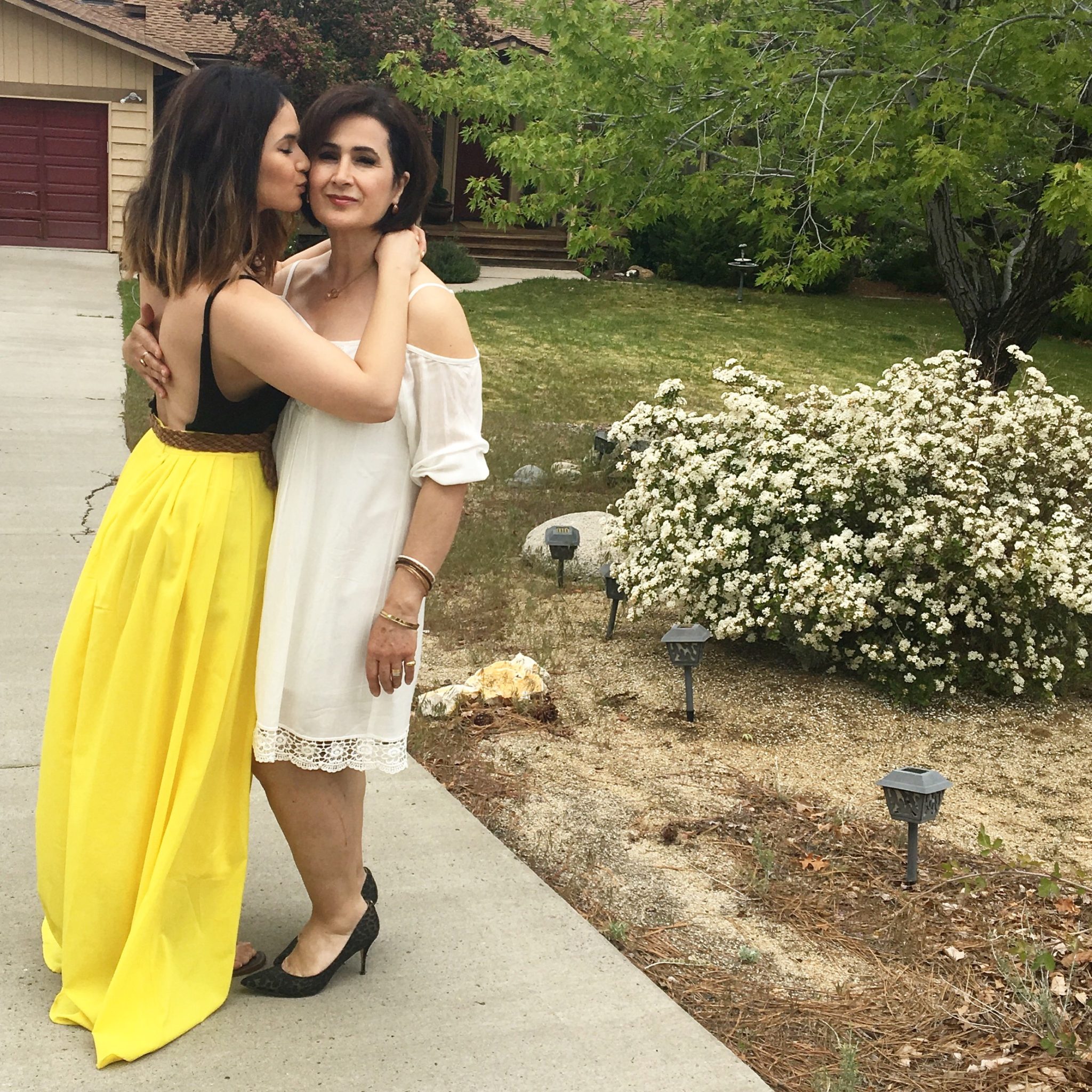 Of course, pup had to come along as well. All day, people joked and poked fun at me for being a mom myself (a puppy mom). I'm the epitome of a crazy-dog-mom and absolutely wouldn't have it any other way.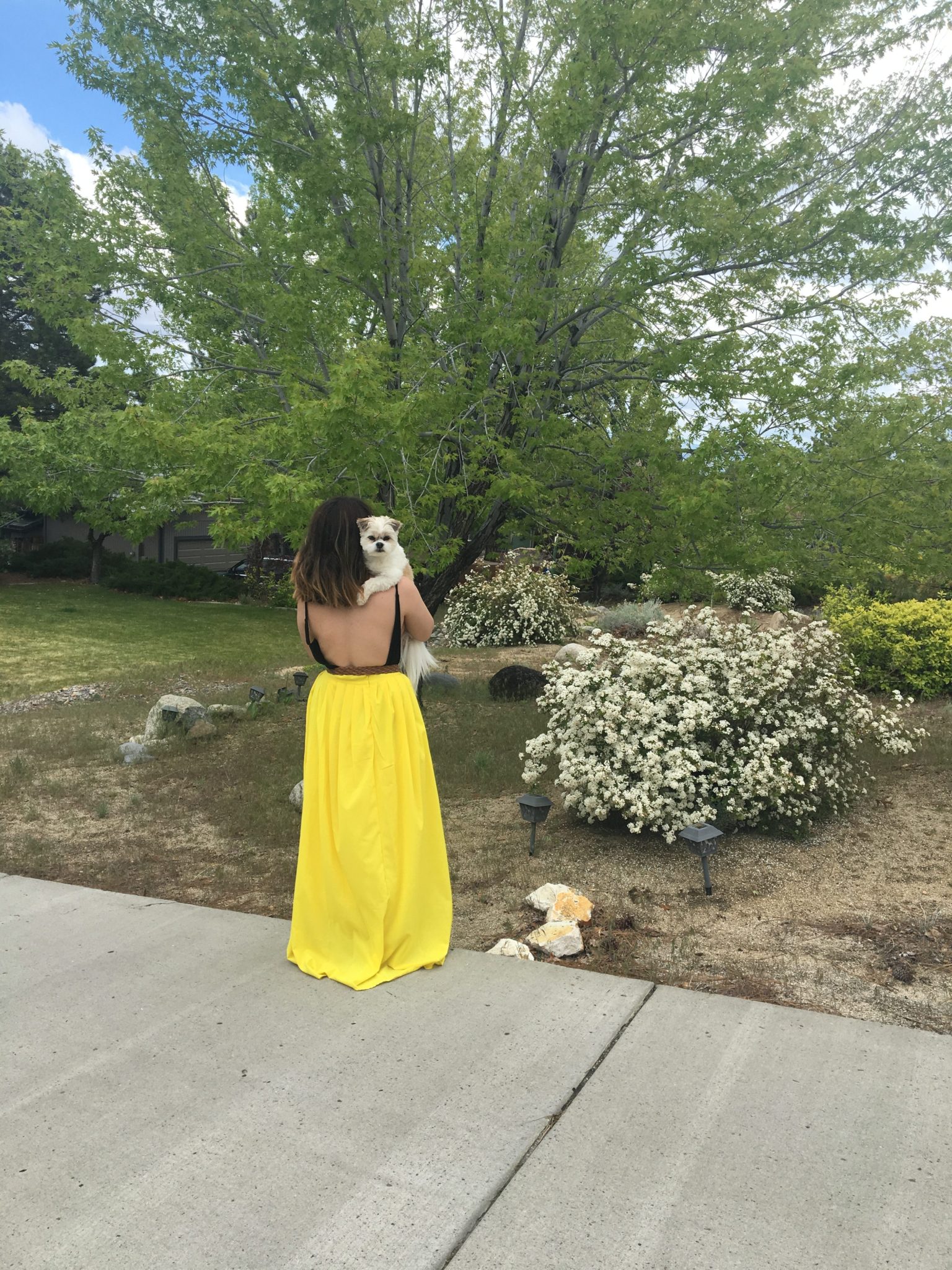 Kyra is the first dog that I've ever had. I never grew up with any dogs, but I've always had a soft spot for them. My boyfriend (and roomie), James, is the complete opposite. He's never NOT had one, so it was settled – we got Kyra on October 18, 2014 and my life was forever changed. I can honestly say I never thought I could love another being SO much, especially such a tiny furry one. I love being a crazy-dog-mom and I wouldn't have it any other way. She is my EVERYTHING.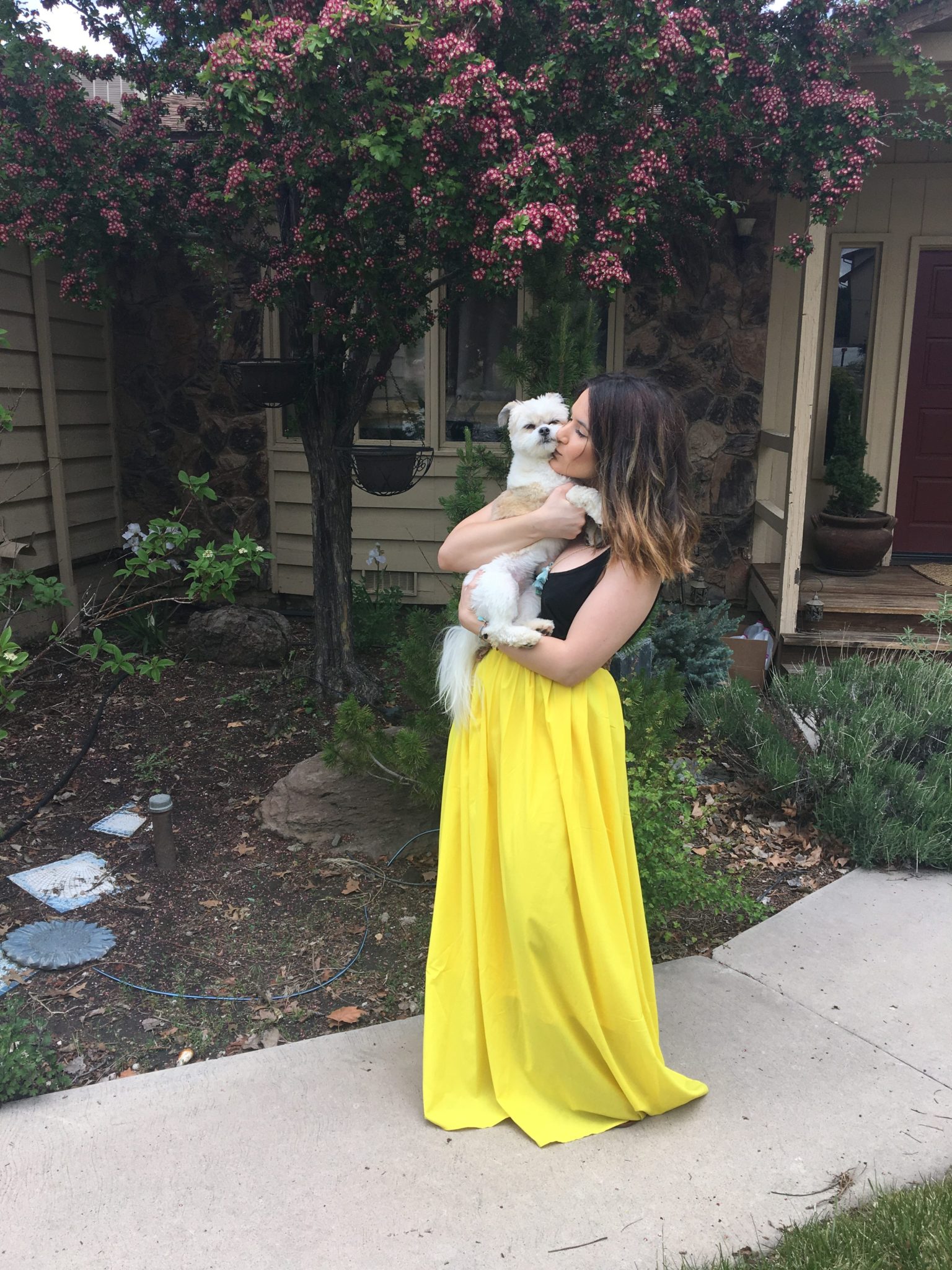 She has truly shown me what true love is. If you've never had a dog before, I HIGHLY suggest doing so. They are so full of love, laughter, joy – their abundance of selflessness and loyalty blows my mind. Miss Kyra has truly expanded my happiness and she brings so much fulfillment to my life. Being a dog mom is the BEST feeling on this planet! I hope to someday have children, but not any time soon. This fur baby is MORE than enough for me.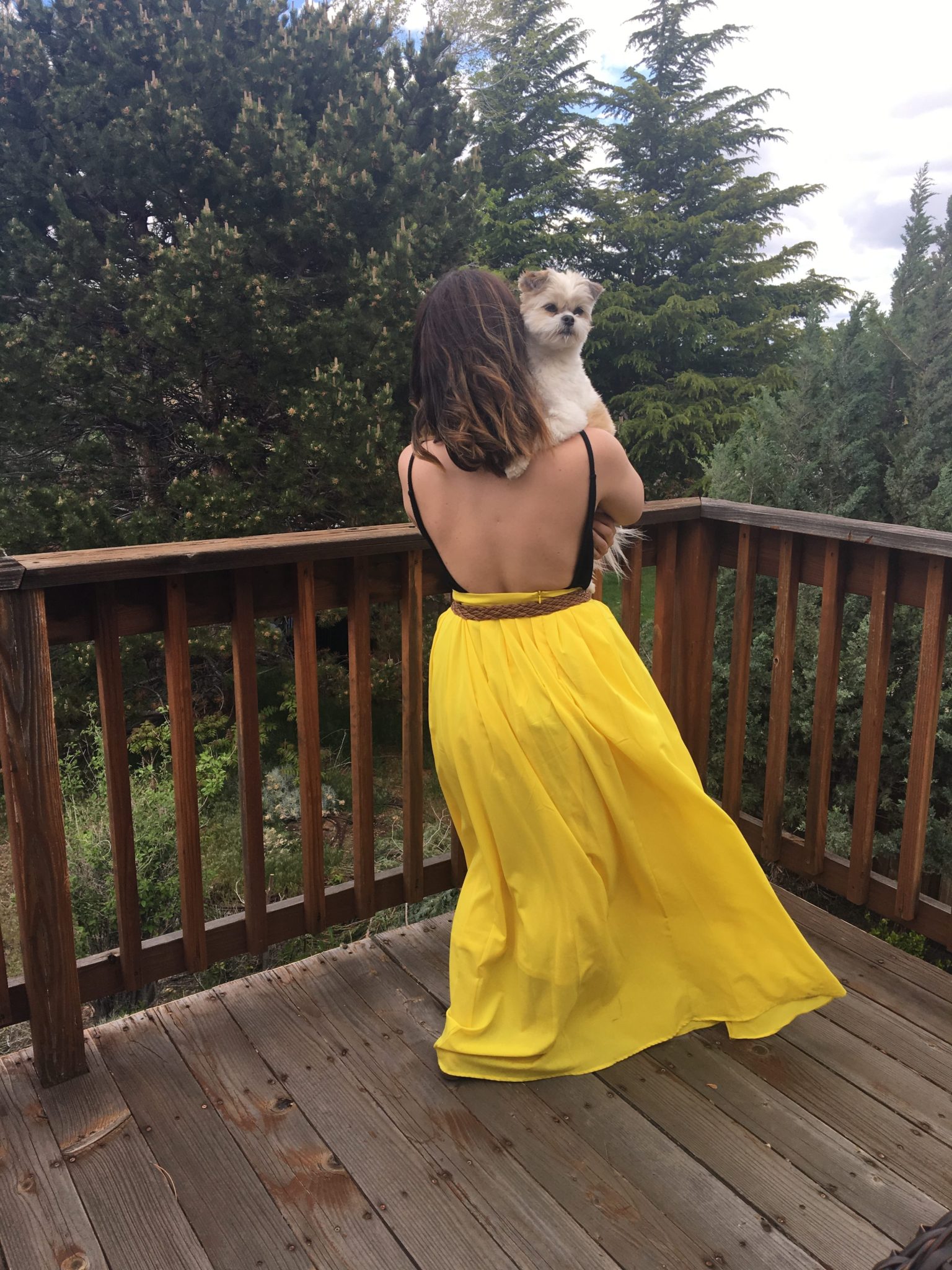 No onto the non-sappy part! Let's talk outfit.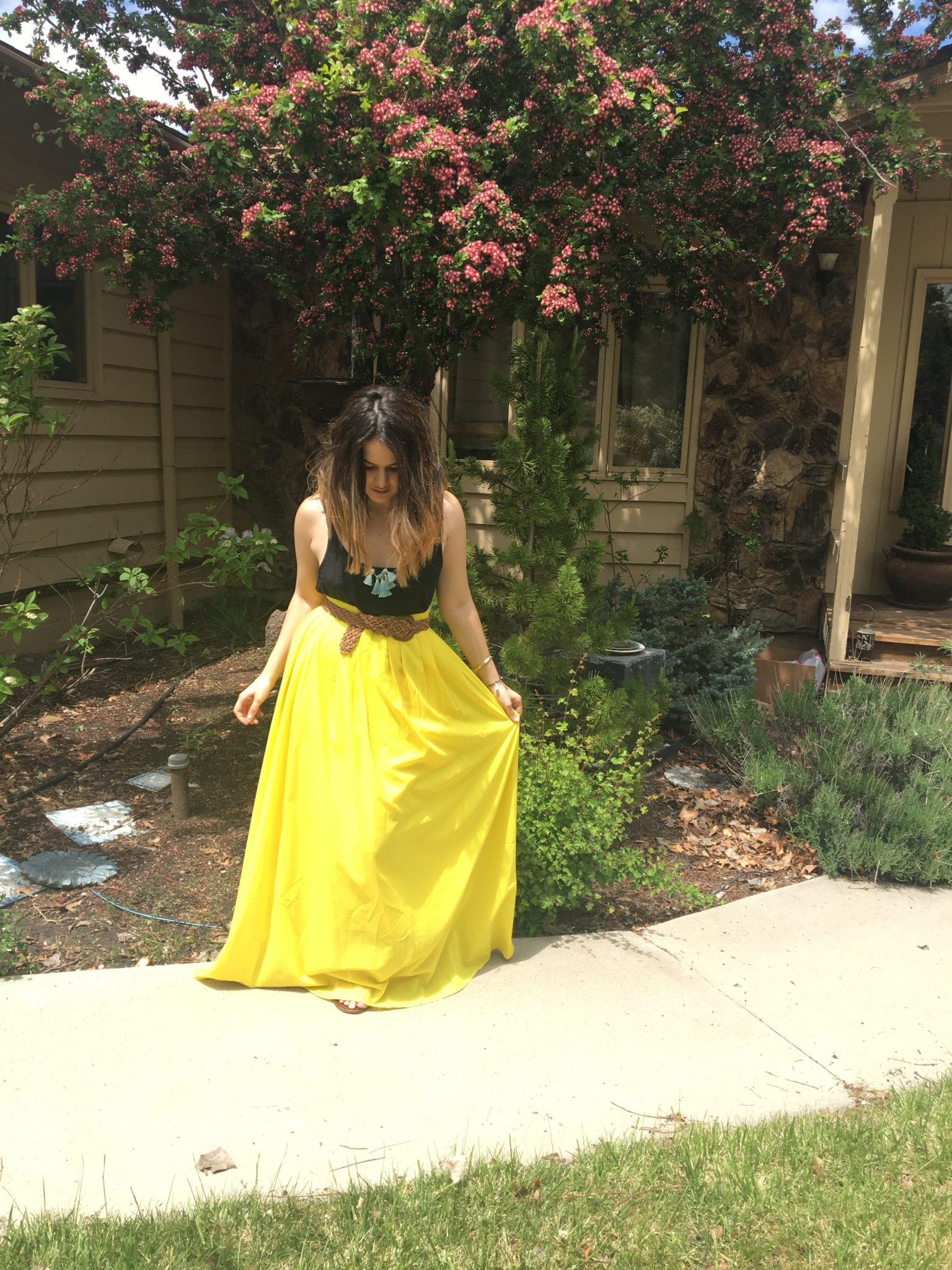 Most of the pieces are actually a bit older, but I was able to find variations that you can find online.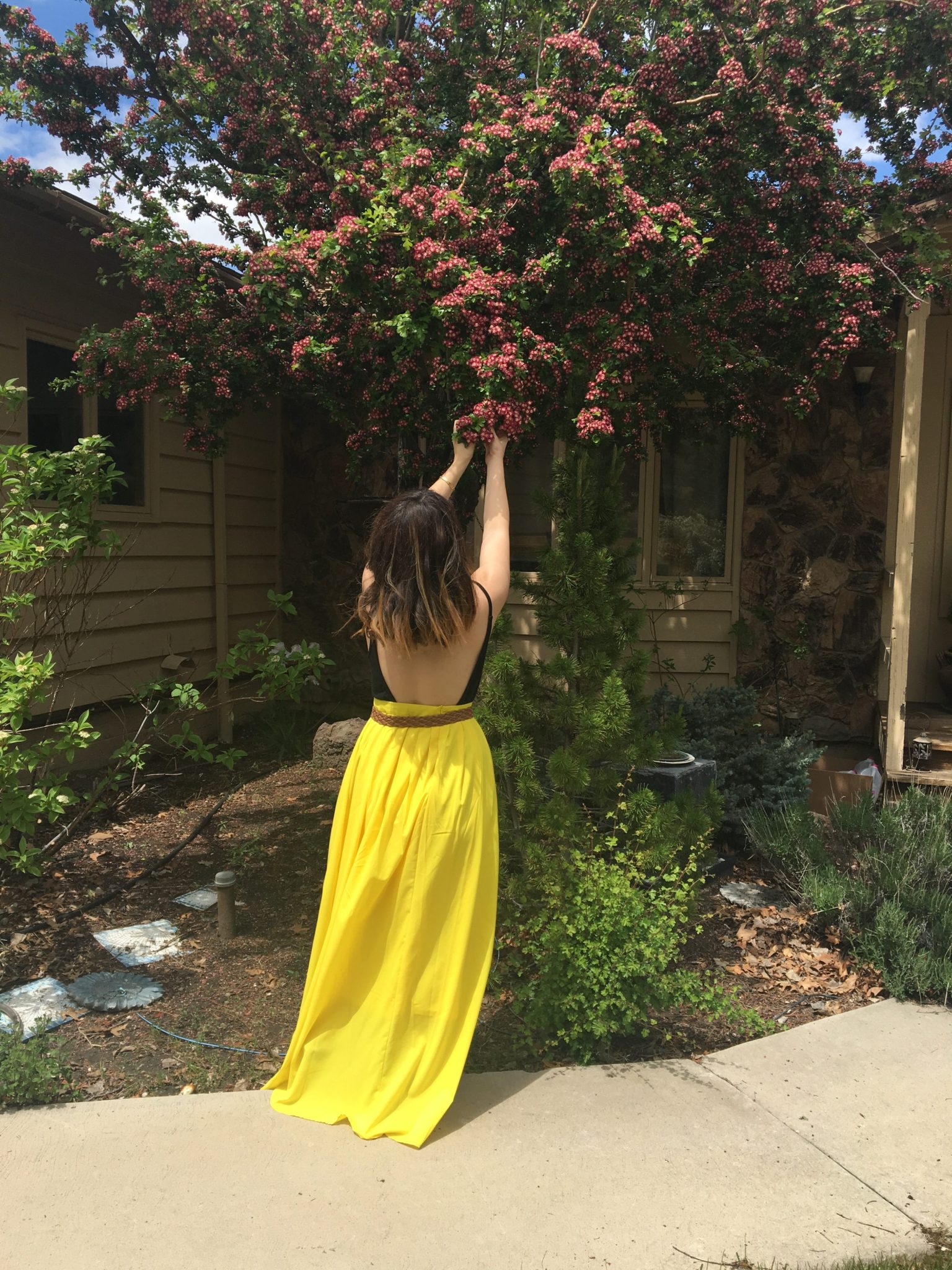 See below for details!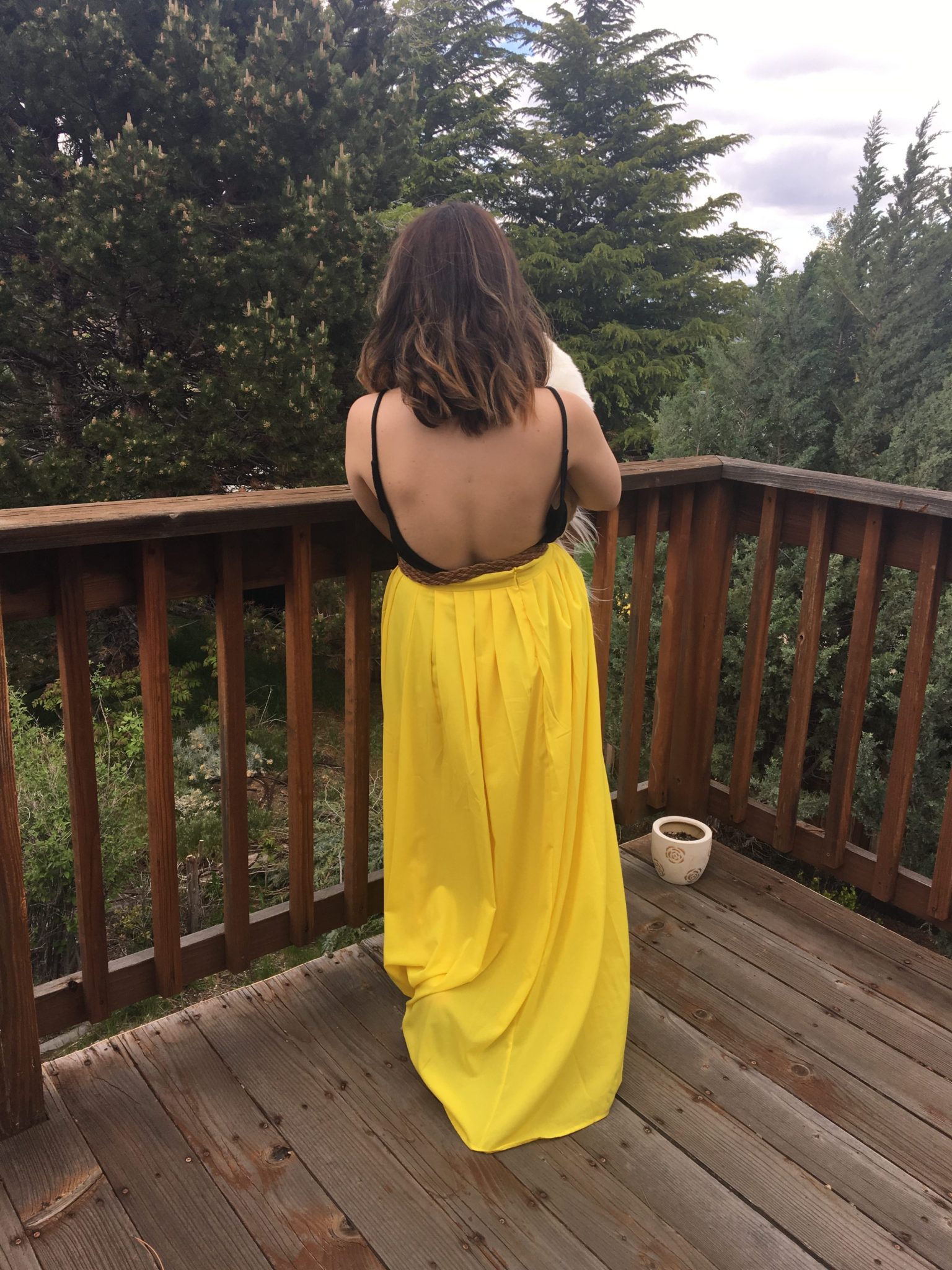 Yellow Maxi Skirt: Here, Here, and Here / Backless Top: Here, Here, and Here / Tassel Necklace: Here, Here, and Here / Tassel Bracelets: Here, Here, and Here / Cartier Bracelet: Here / Sandals: Here, Here and Here
I hope you guys enjoyed reading a little about my personal life, as well as the pieces that I put together. Thanks for reading!
Xo,
Lily