As mentioned in my last post, James, Kyra, and I recently went to Oregon to attend his lovely cousin's wedding. For the special event, I decided to go with another piece by Flynn Skye. Since the wedding was during 4th of July weekend, we decided to wear a little bit of red, white, and blue – because America, duh! I sported red, James sported some blue, and Kyra did the honor of sporting white in her birthday suit. Read on to see our outfits!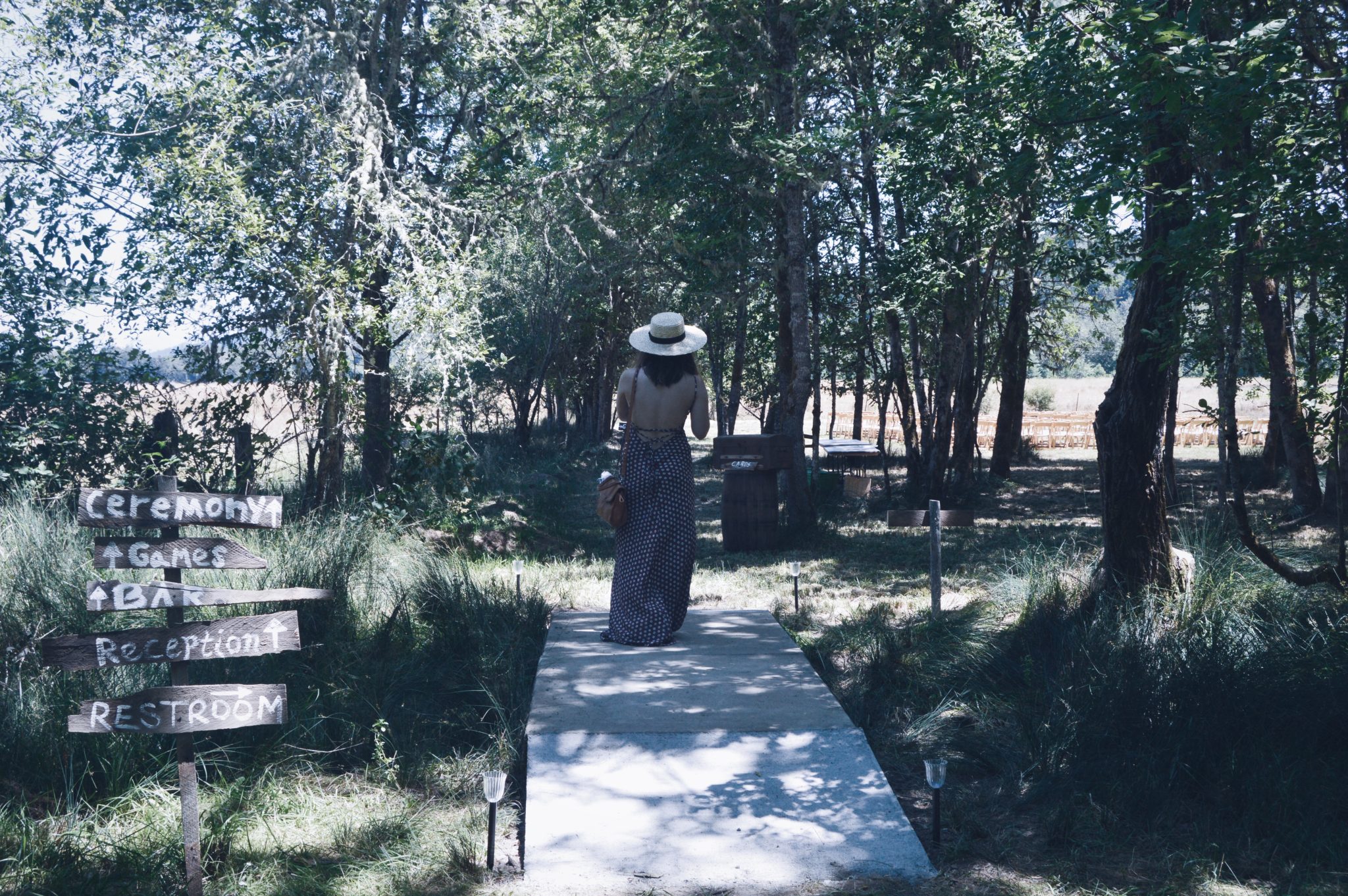 Since the wedding was in the evening, we decided to hit up the cutest little winery that was close to James' cousin's ranch. It's called
Misty Oaks Vineyard
and it's the cutest little mom and pop vineyard. They were the friendliest folks and we left with a tasty Rosé and Chardonnay.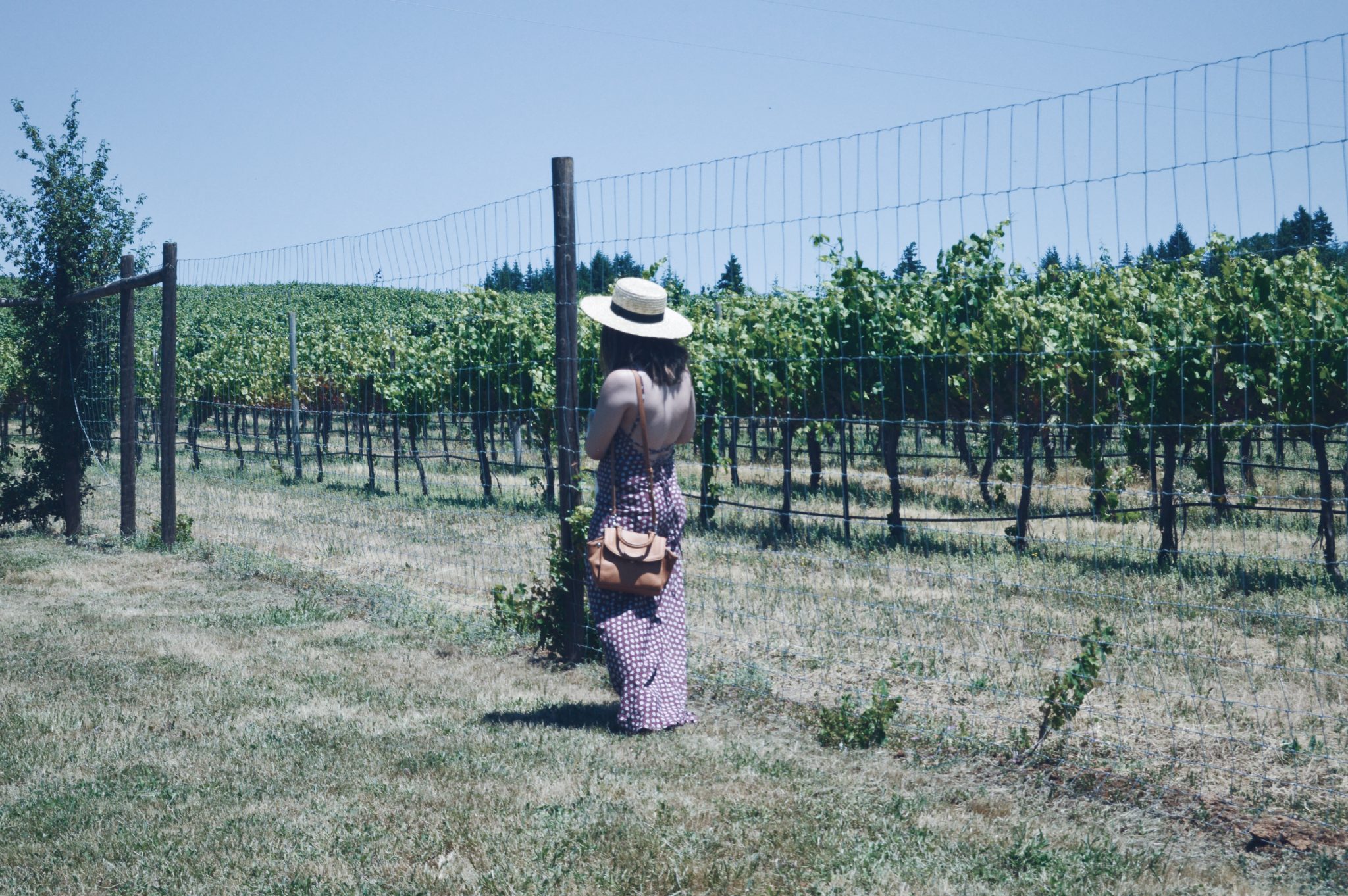 After the winery, we explored James' family's mystical ranch aka the wedding venue. Isn't it just dreamy? We found deer, horses, sheep, and turkeys just to name a few. The field smelled like lavender and eucalyptus – it was just magical! 🙂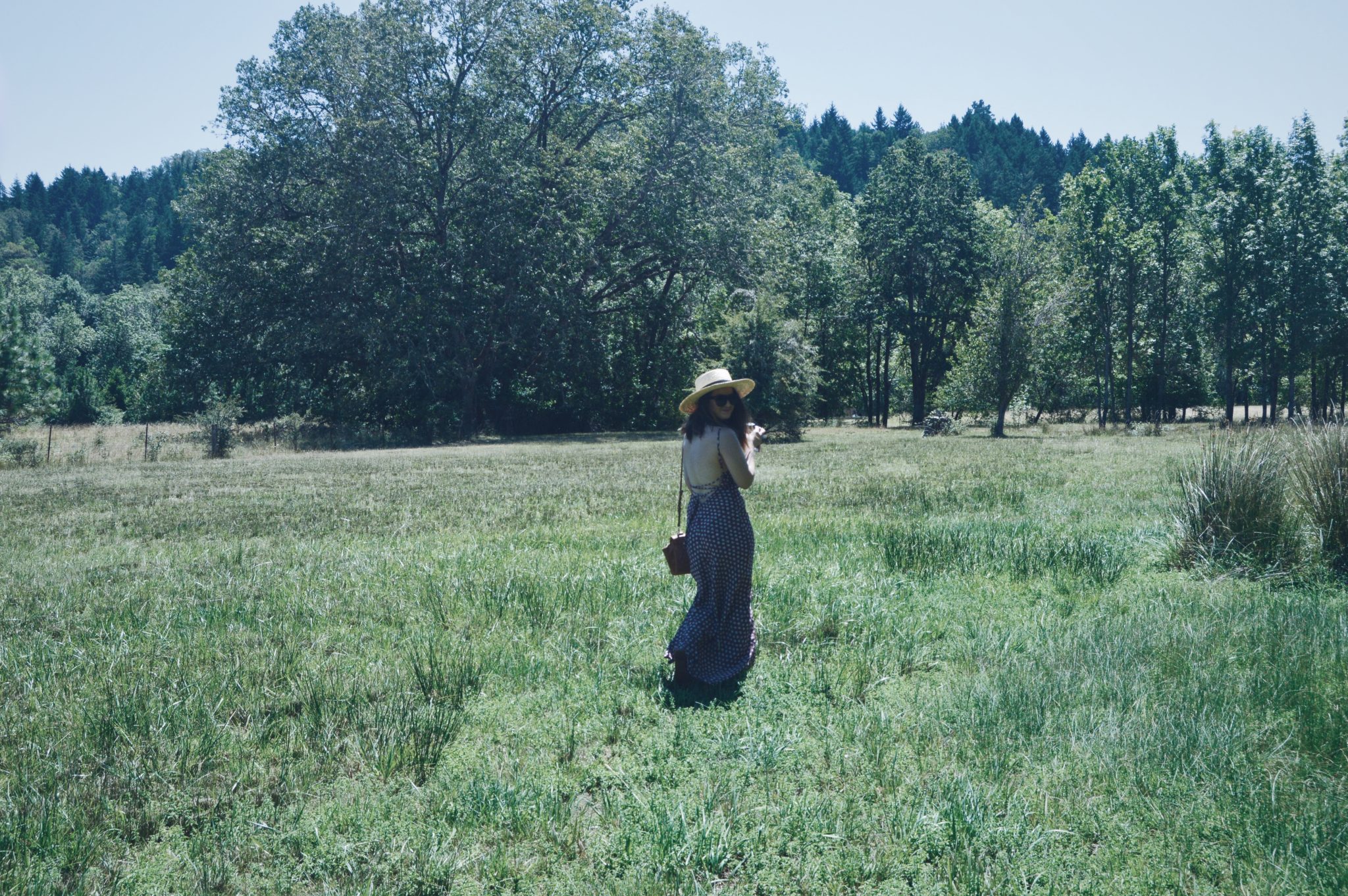 Kyra even made a little friend. He was so infatuated with her, and she was honestly just beside herself. She wanted nothing to do with him at first, then slowly started to ease up.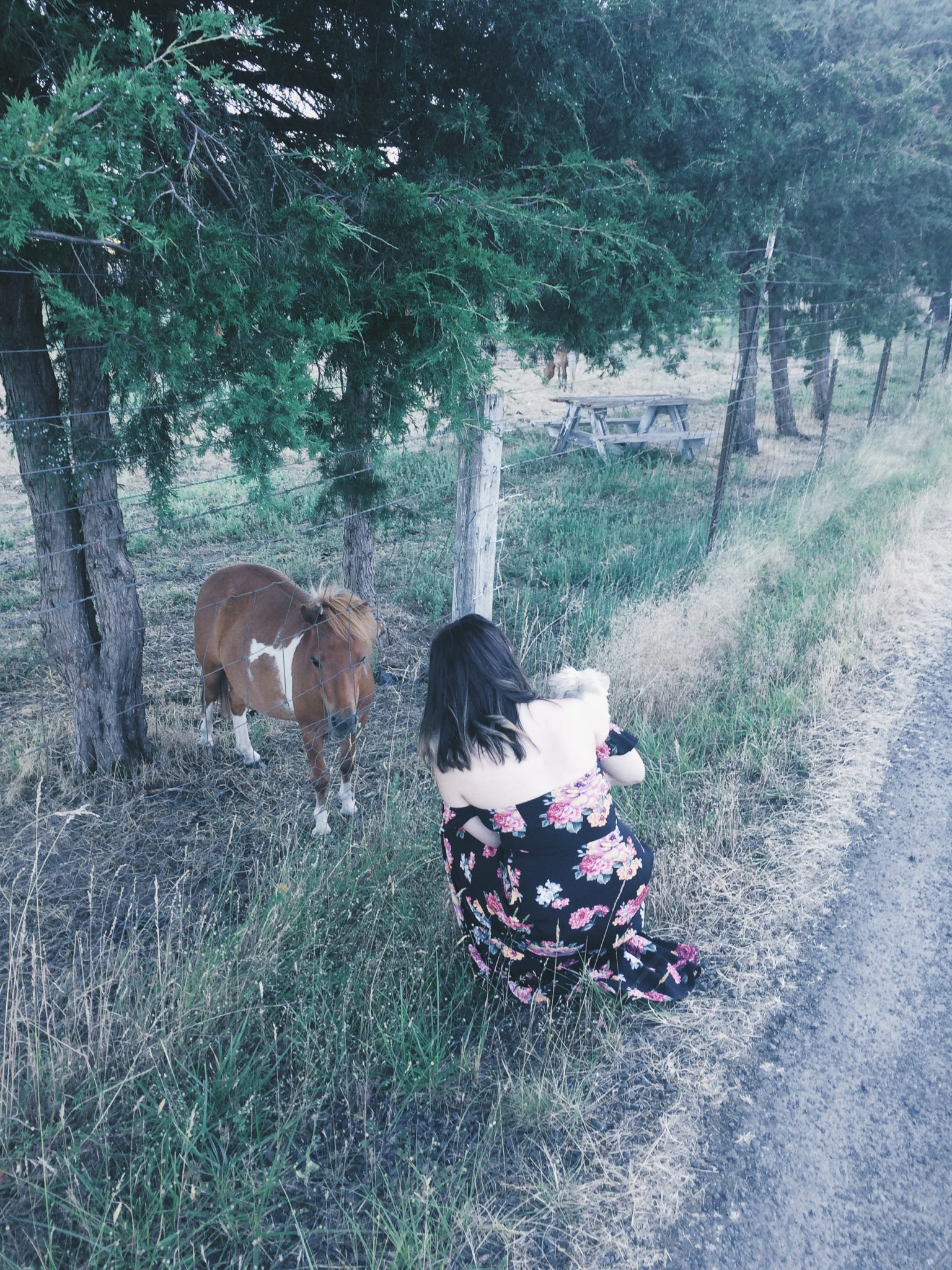 The wedding was absolutely magical. It took place in the middle of the ranch. Seriously how cute are these string lights though?! I think James' favorite part was when they shot the garter with a rocket… can you say awesome?
The setting was so romantic and there were many happy tears, we had an absolute ball!
As always, you can shop my look – all linked below. Thanks so much for stopping by!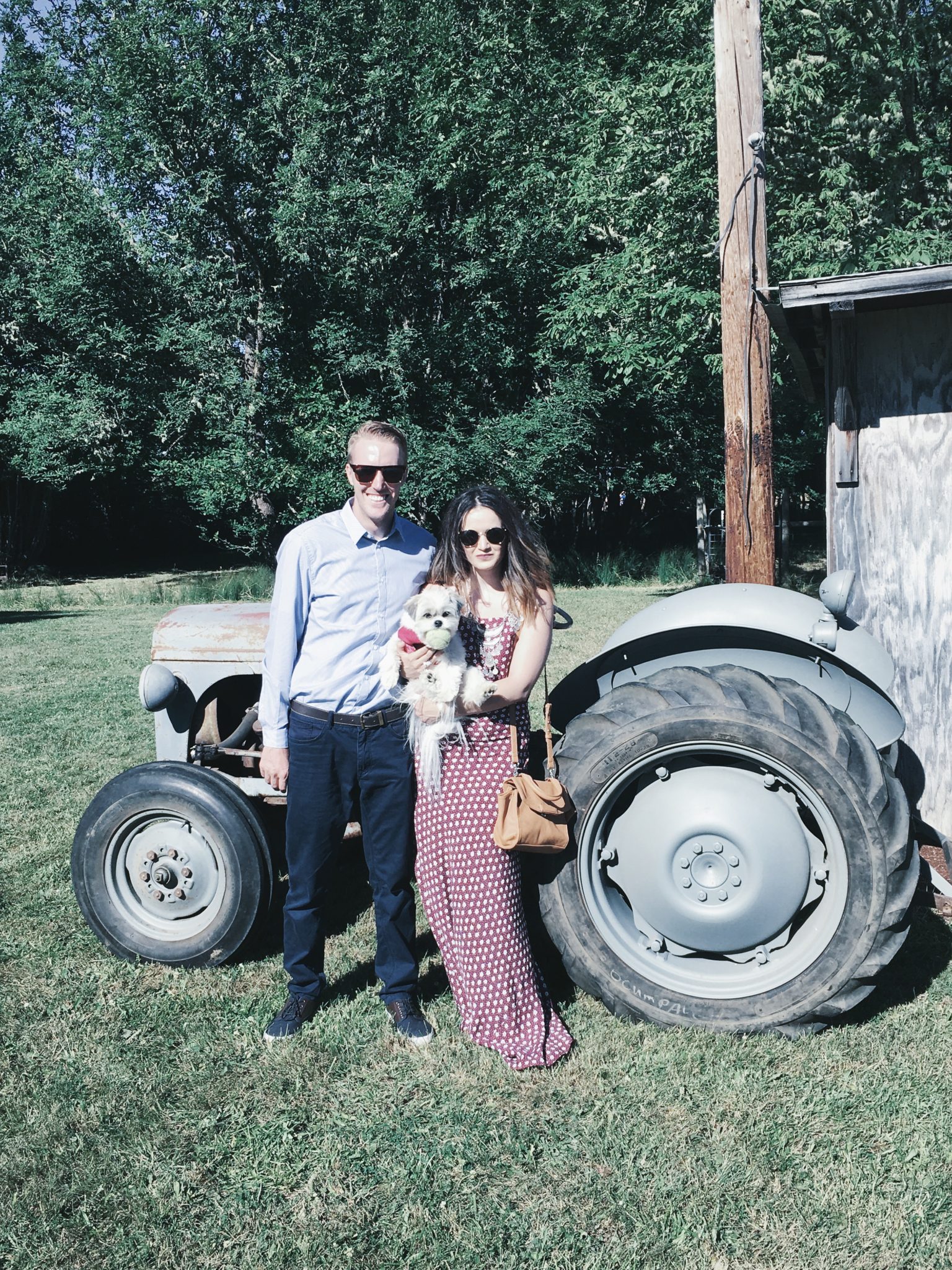 Xo,
Lily