Hey guys, apologies for being MIA – traveling tends to do that to you! For those of you that follow me on Instagram, you're well aware that I recently made a quick trip to Oregon. Believe it or not, I've actually never gone and I'm officially I'm love. Jamesy and I went to attend his beautiful cousin's wedding and it was nothing short of absolutely magical. I brought a couple of dreamy Flynn Skye dresses with me, so I'm going to go ahead and break them both down in separate posts. I've received an overwhelming amount of questions regarding where my pieces are from, so as always, everything will be linked below!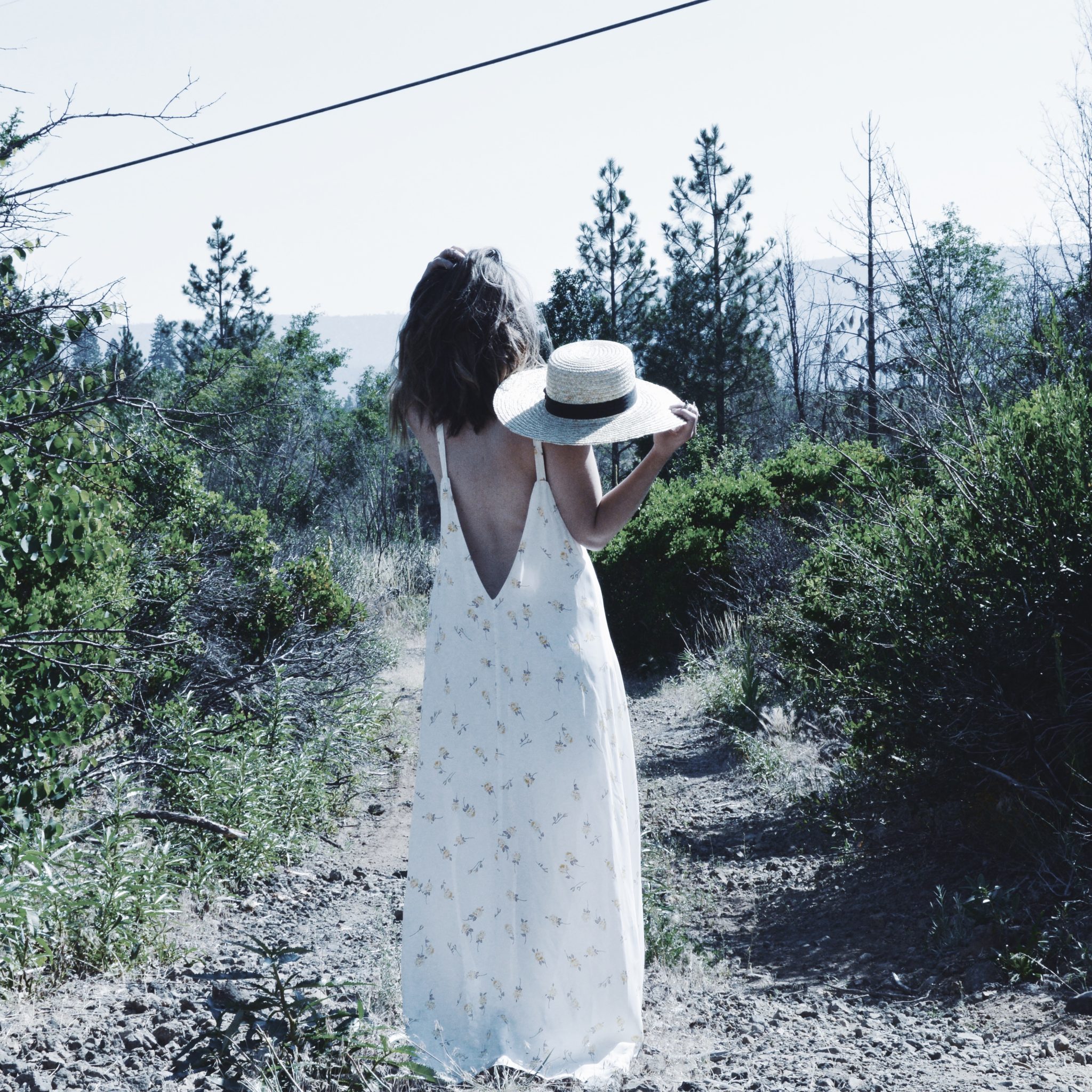 I've been looking for a oversized straw hat for some time now, and believe it or not found an amazing option at H&M. I've found that it goes with almost any flowy maxi dress. I love accessorizing with hats, and this one is definitely my summer go-to.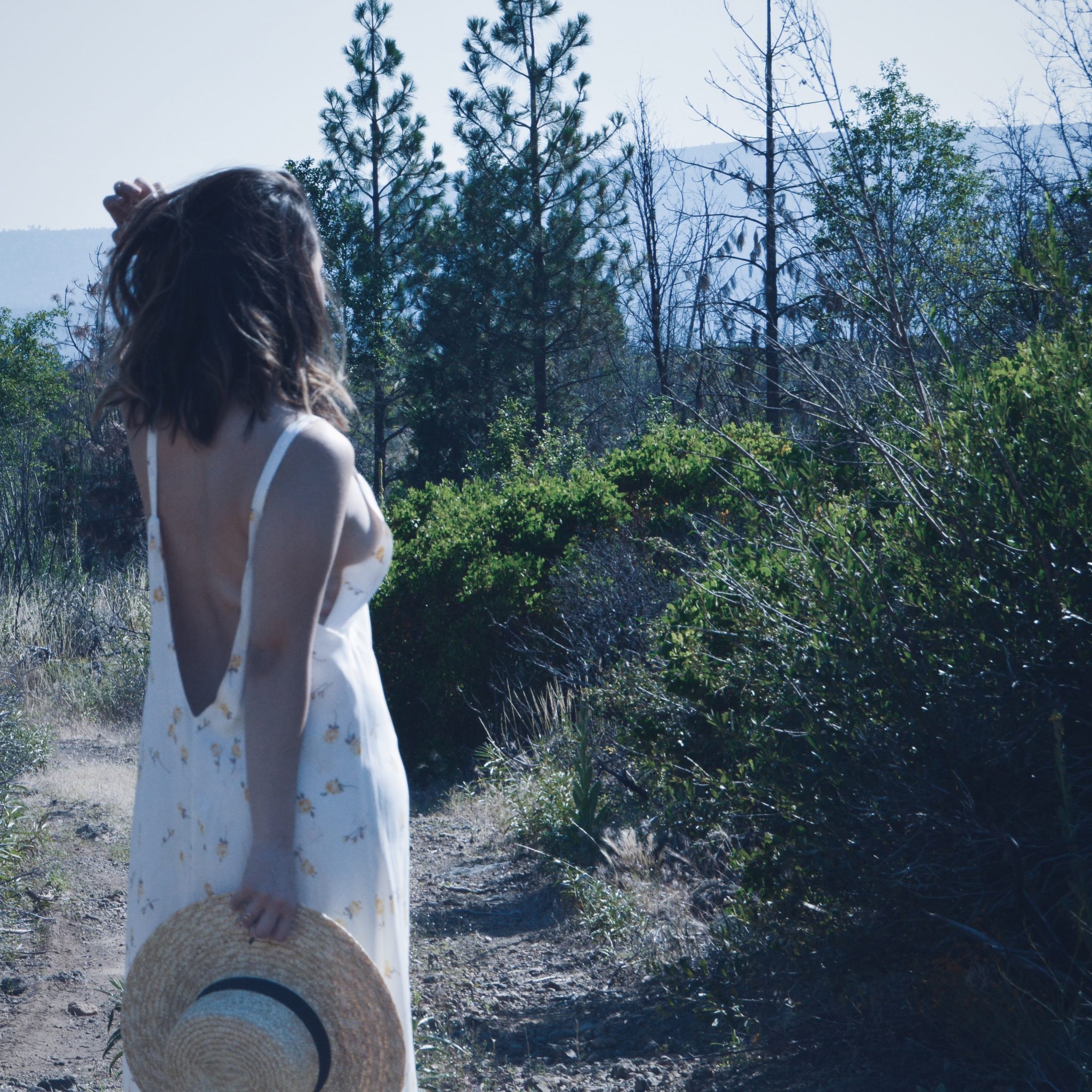 Onto the main event… THE DRESS. How dreamy is this number by Flynn Skye?! It's their Arrow Maxi Dress in the print summer light. This dress is honestly what dreams are made of.
What's fun is that you can completely dress it up or down. I dressed it down with my hat, fringe booties, and bohemian jewelry – but you most certainly can dress it up with some strappy heels, more sophisticated jewelry, and a fun belt. Obviously I'd stay away from wearing this to any summer weddings, but it would be so fun for any other formal events you have going on! Honestly, Flynn Skye's entire collection is such an easy choice for formal summer events.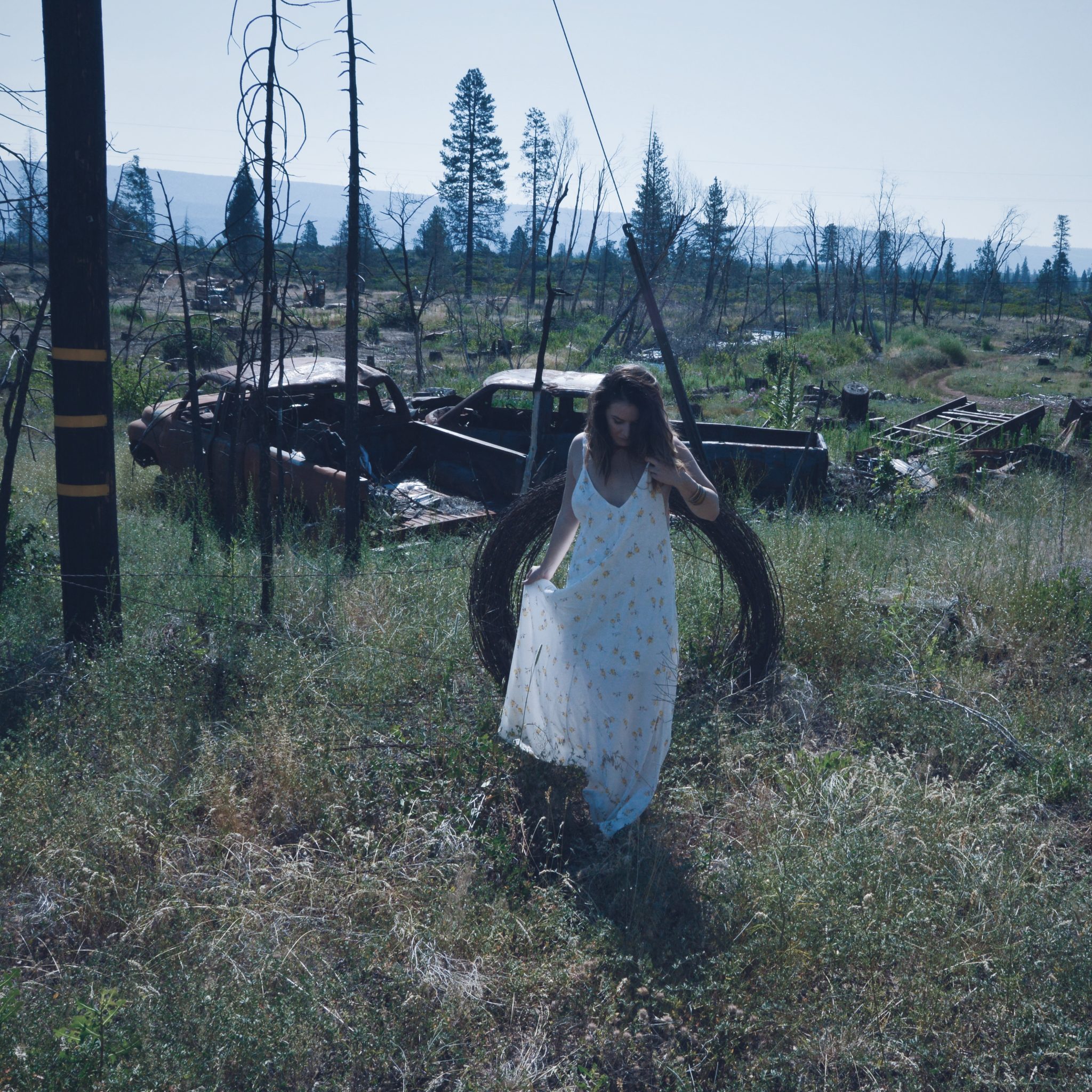 So the drive up to Oregon was absolutely stunning. We sporadically found some lovely places to pull over, so we just had to shoot. We almost didn't, but looking back – I'm so glad we did! Sometimes you just find beauty in the most unexpected places.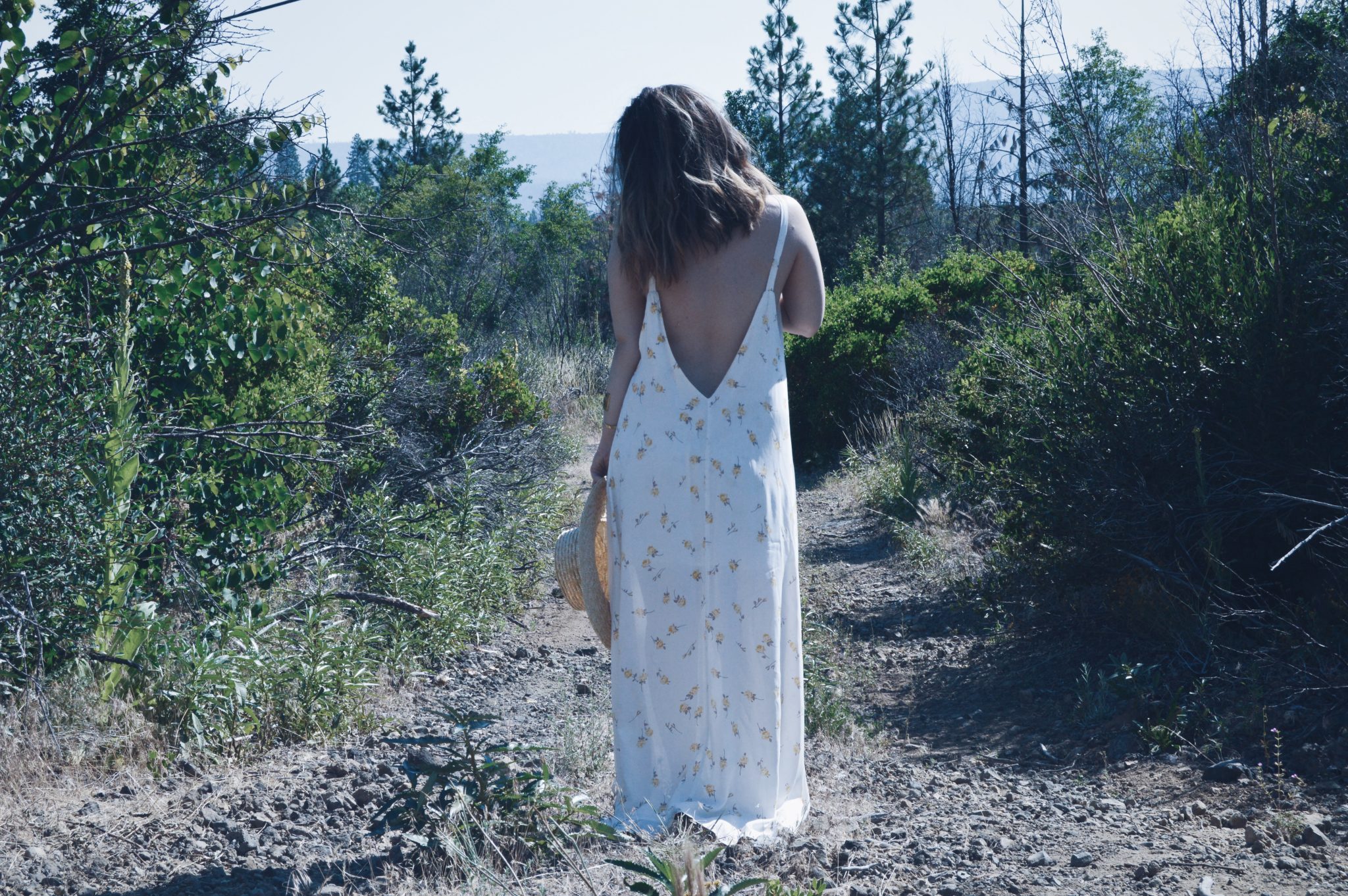 My absolute favorite part about this dress is hands down the scooping back. It's so airy and and whimsical. Since the color's so neutral, I would definitely consider this dress an investment piece that'll last you a while.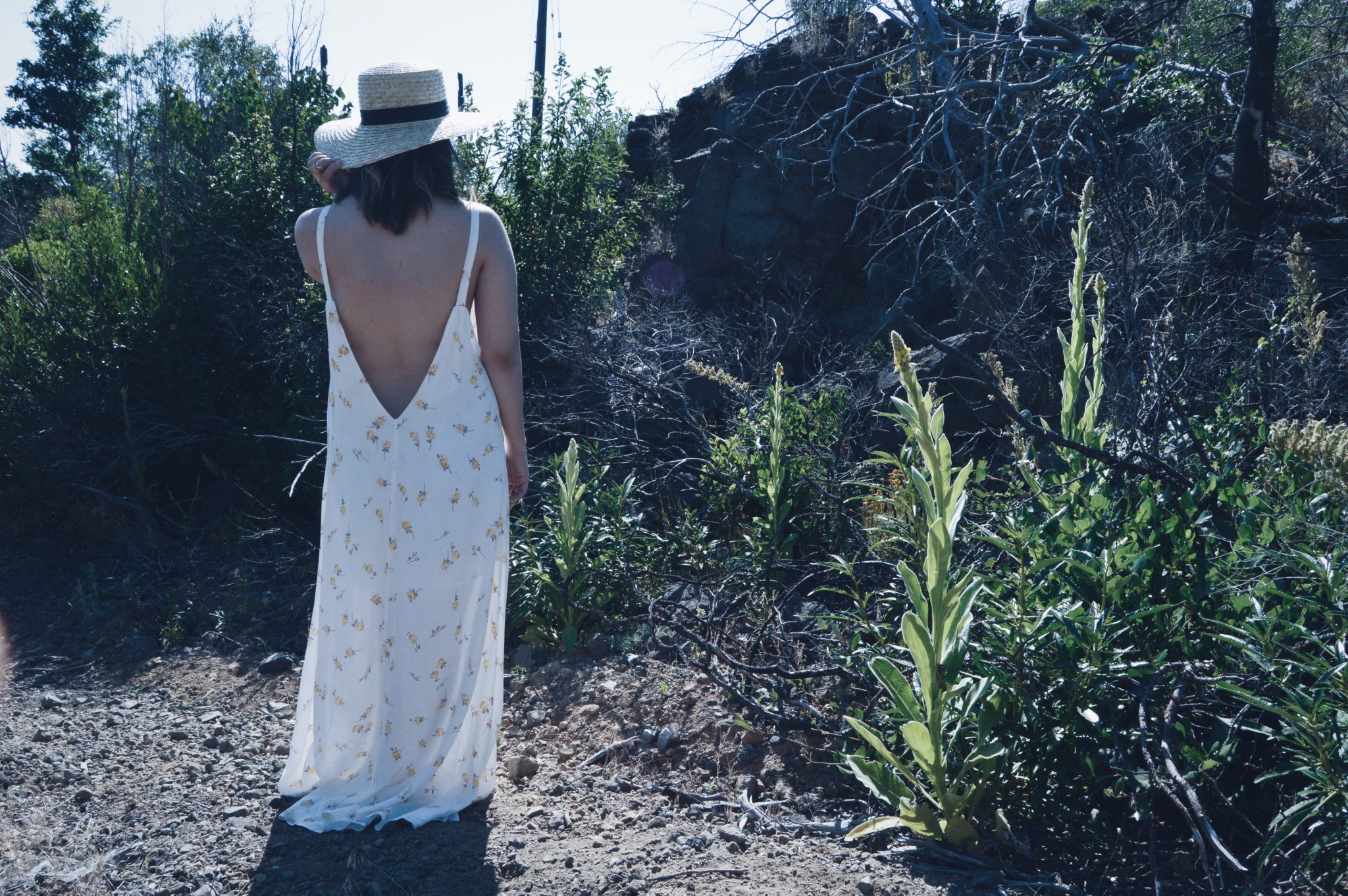 So funny story about the picture below… you see that round roll of barbed wire in front of me? Well… there was definitely another one hiding next to my feet. Yeah, definitely stepped on it. Definitely came close to a complete freak accident. Kids, don't try this at home.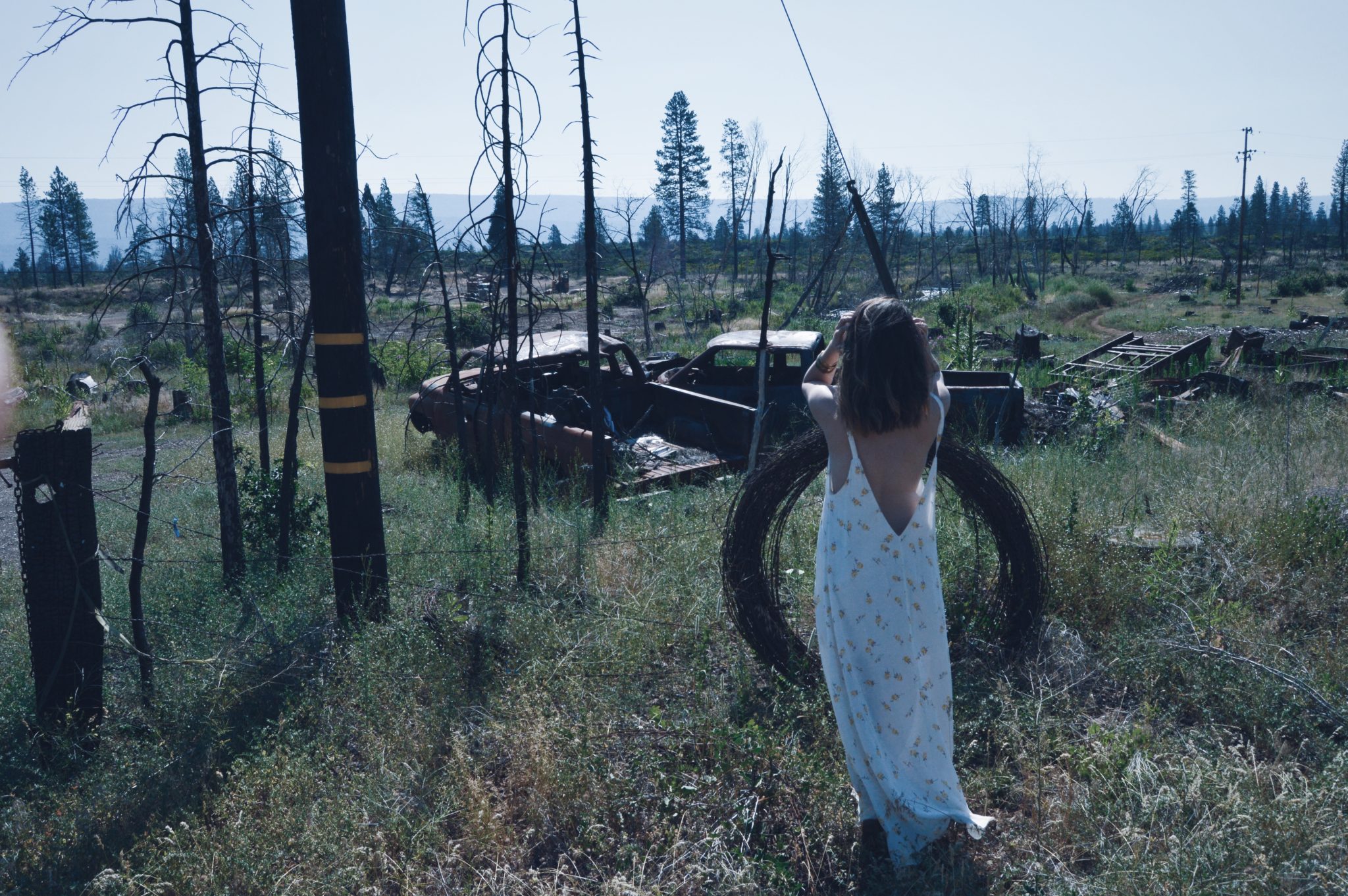 Thanks so much for reading, and as previously mentioned, all items are linked below for your shopping pleasure. Enjoy!
Xo,
Lily