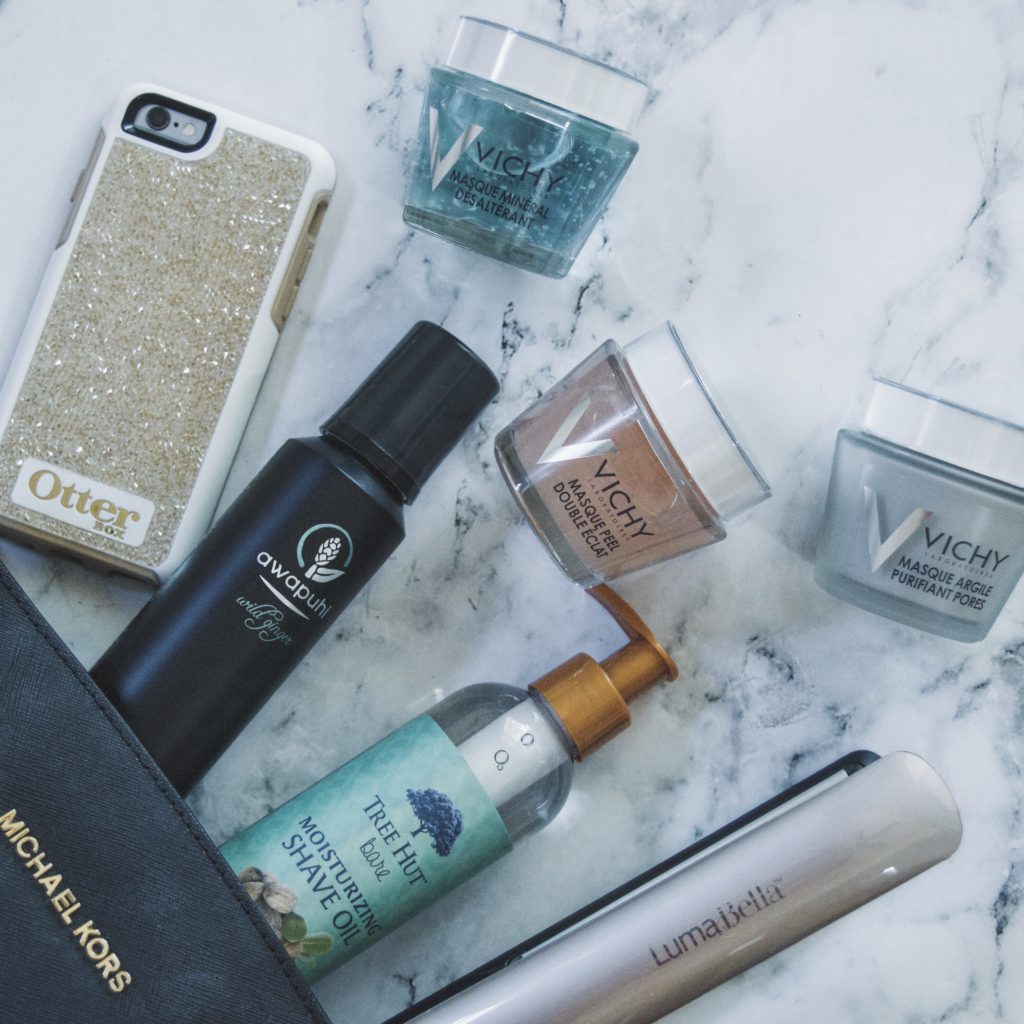 Full Disclosure: I'm still alive! I haven't posted on the blog for a bit as I've been knee-deep in NYFW. That being said, I'm working on a special recap piece for you guys, along with ready-t0-shops links so you too can get in on the action with me. So, if you're like me and weren't able to make it to New York for NYFW – I've rounded up some goods that you CAN enjoy in the meantime! I'm honored to have been sent some exclusive NYFW products to share with all of you. The best part is that they're all affordable so you too can get in on the action. Read on to see what I received, and get in on the pampering with me! As always, everything is linked in the post.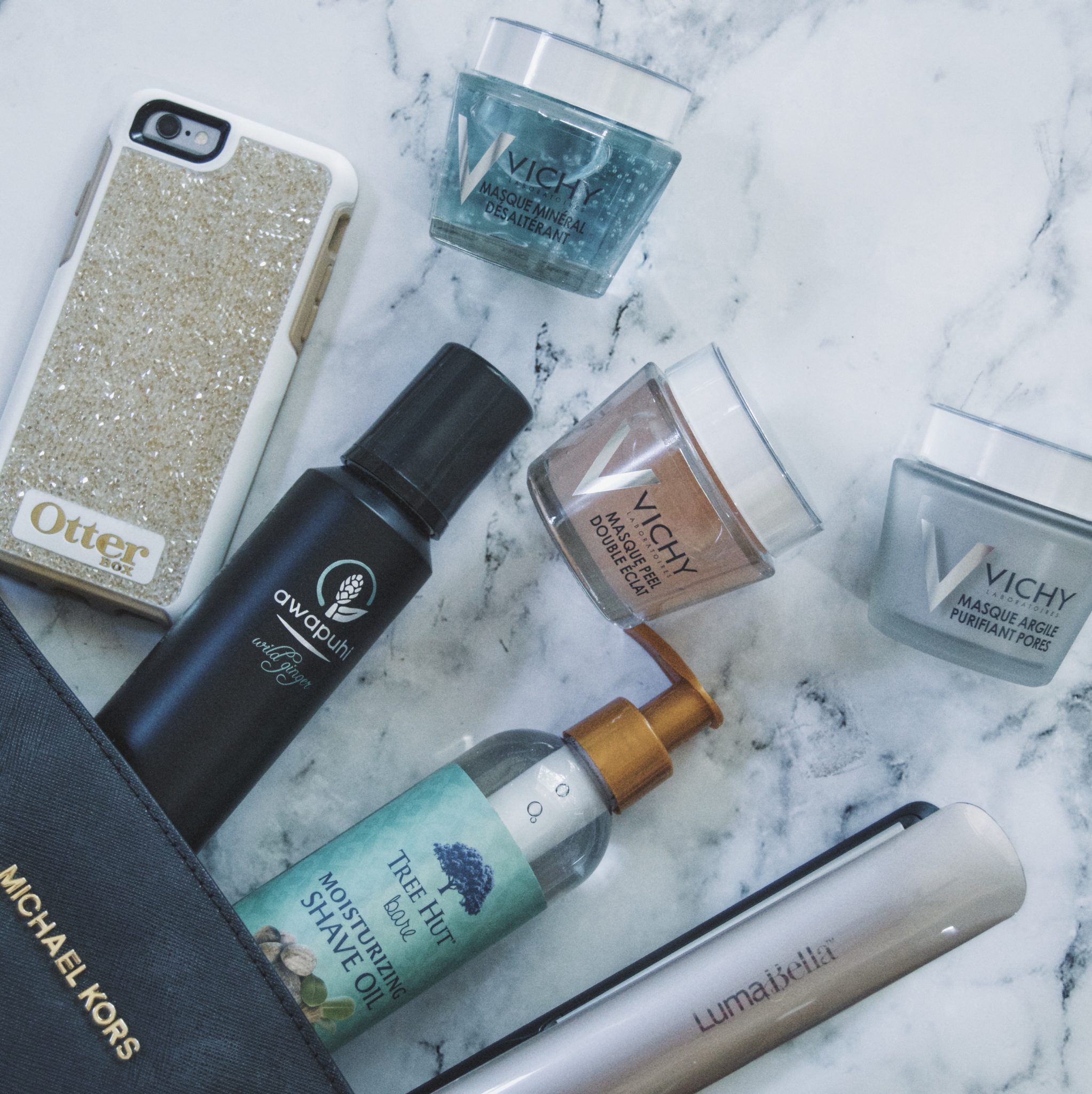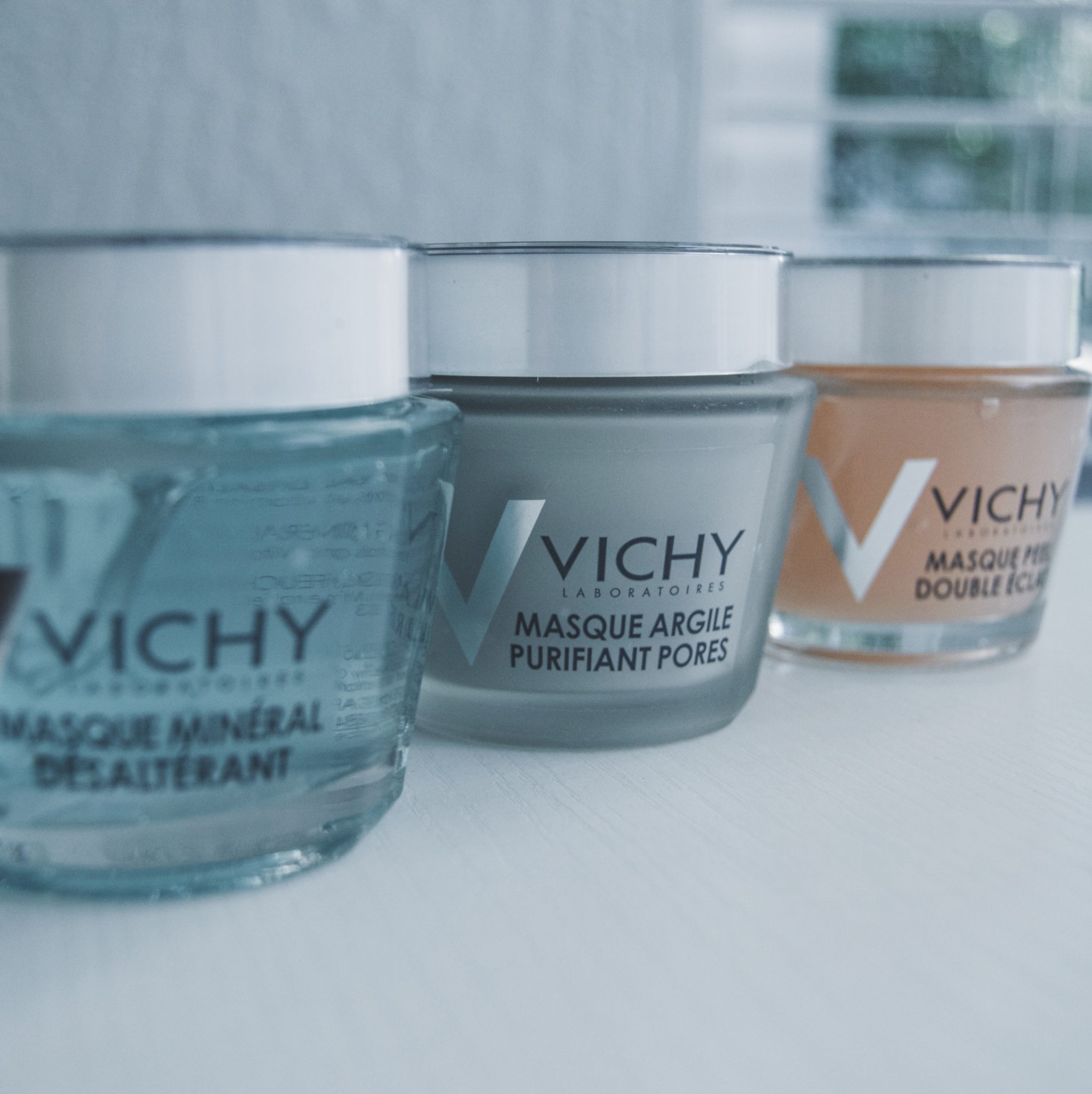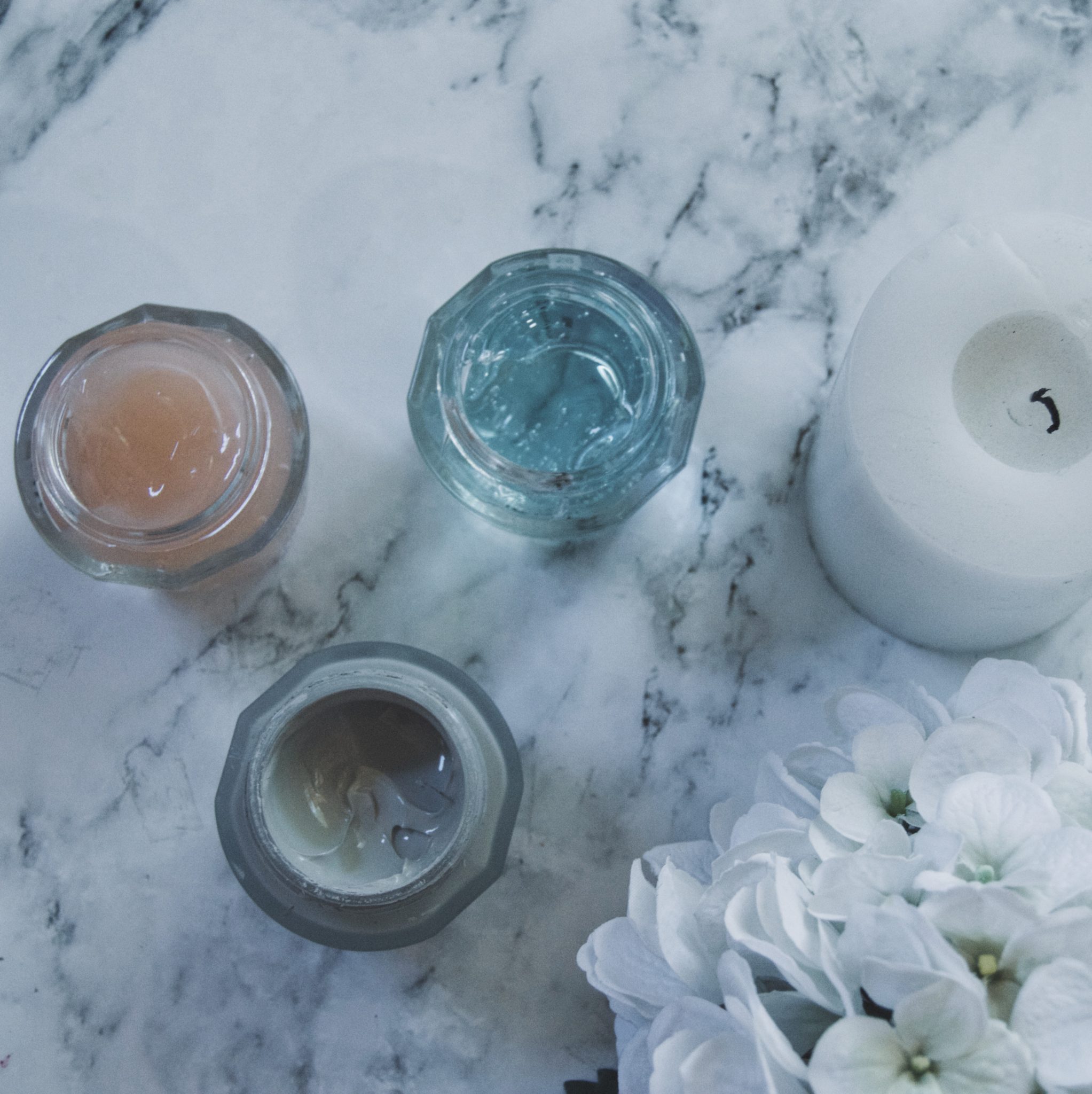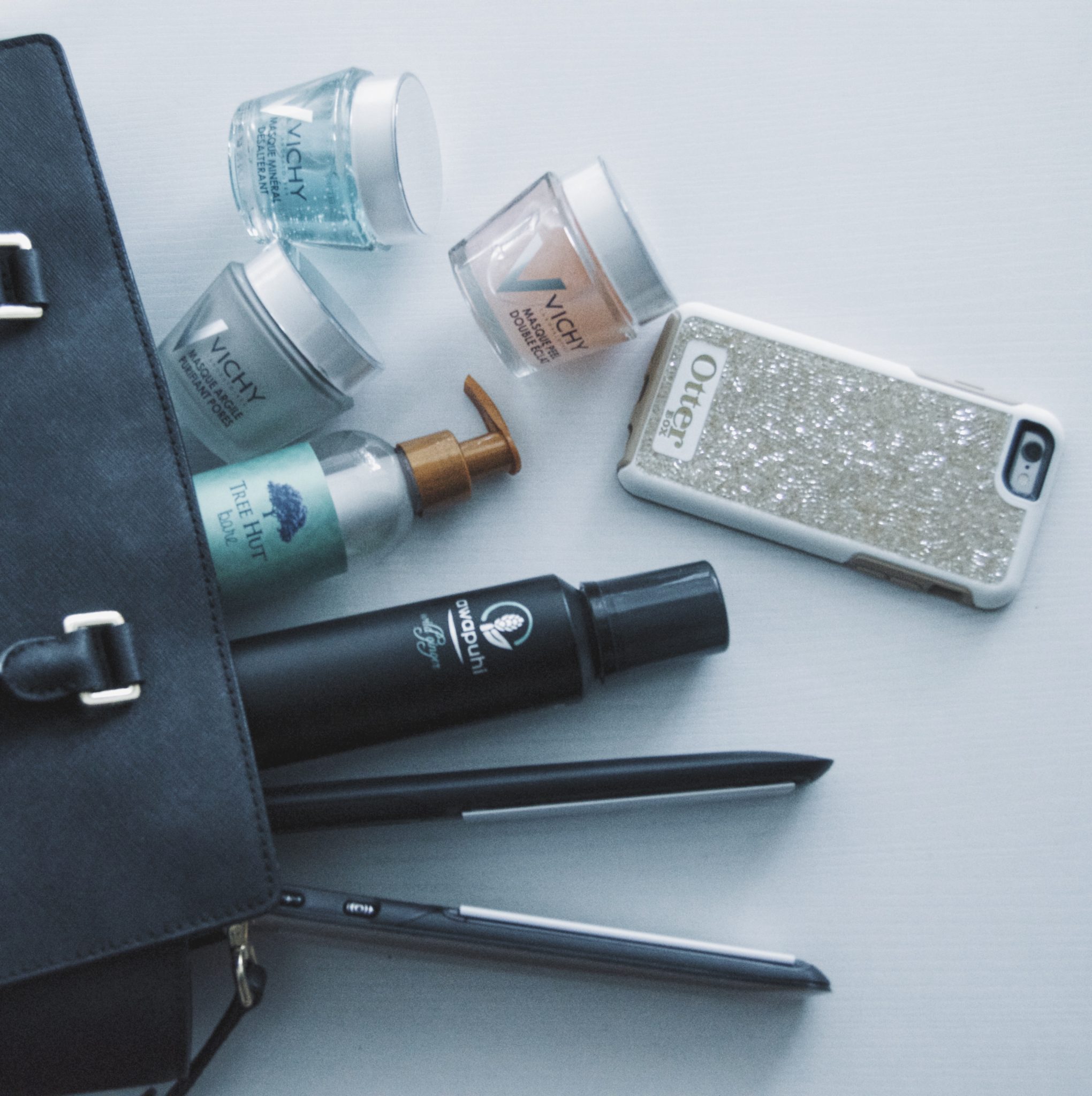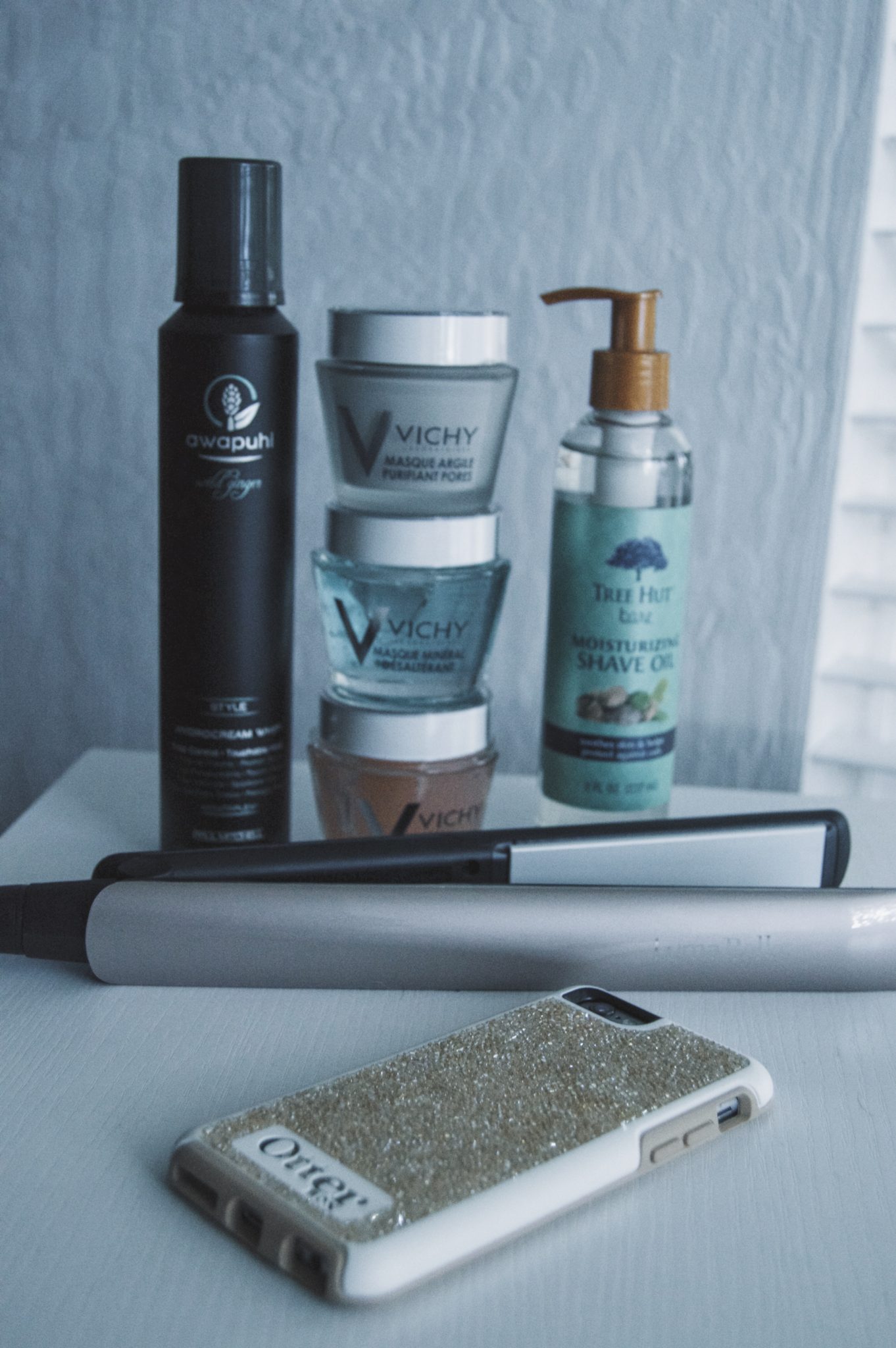 Read on to get the details on these amazing NYFW products with full details and exclusive discount offers.
1. LumaBella Cool Mist Straightener
This flat iron is so kick-ass. LumaBella is a brand new company that just launched and they claim to have perfected the art of the flat iron. This is a tall claim, and I must say that I love the results! They crafted this flat iron by keeping the largest hair concerns in mind, such as: hair damage, styling hold, frizz control, and overall styling effectiveness. Their special cool mist technology adds instant hydration to your hair so you don't have to crank up the heat every time you style your hair.
2. Paul Mitchell Awapuhi Wild Ginger HYDROCREAM WHIP
I love this product as A. it smells amazing and B. it does basically everything you need. It repairs, smooths, and styles your hair as needed. I just use a dallop in my hair before I reach for the flat iron. It doesn't leave your hair 'crunchy' and it leaves in looking silky and feeling soft. I'm always a sucker for Paul Mitchell products as they smell heavenly!
3. Tree Hut Bare Moisturizing Shave Oil
So you might've heard of Tree Hut's famous body scrubs and butters—but this gem is something else. The Tree Hut Bare Moisturizing Shave Oil pampers skin with essential oils like Jojoba Oil and Grape Seed Oil, which helps seal in moisture and promote healthy skin. The Moisturizing Shave Oil is uniquely formulated to provide enhanced contact between the razor and your skin for a smooth shave without nicks or cuts. I used this oil before last-minute dinner plans on DRY skin (gasp, I know) and my legs felt soo smooth and I didn't get one single razor burn!
4. Vichy Mineral Pore Purifying Clay Mask, Quenching Mineral Mask & Double Glow Peel Face Mask
Ok, if you guys don't know this already—I love masks. As you can imagine, I was soo excited to try these! Each of them has their own special effect. The clay mask has to be my favorite as I'm a sucker for clay masks. This one's different than the usual clay mask, as it doesn't suck up all the moisture in your skin. The formula is almost like a 'bubbly' consistency—which I loved. The quenching mineral mask is nice, but not ideal for my skin type. If you have dry skin, this mask is perfect for you. It also has a cooling effect which is always relaxing. Lastly, there's the double glow mask, which peels off dead skin cells. All these masks have anti-aging effects and contain their famous mineralizing thermal water that strengthens skin against internal and external aggressors, such as pollution, stress, etc. Another plus side is that they all take 5 minutes or less for the busy-bees out there!
Exclusive Offer: 20% off + Free Shipping on any orders containing the Mineral Pore Purifying Clay Mask, Quenching Mineral Mask, or Double Glow Peel Face Mask. Must enter promotion code: BABBLEMASK at checkout. Offer valid through 11:59pm PST, 10/31/2016. Offer cannot be combined with other discounts or gift sets.
5. Otterbox Symmetry Series Case For iPhone 6/6s With Genuine Swarovski Crystals
Last but certainly not least—just yes. So, so pretty. This luxury iPhone 6/6s case boasts a slim, single-piece design that is simple to install. The crystals are embedded into the case to ensure they stay in place and each case carries a metallic logo finish to match the crystals. I used to think these are so bulky and inconvenient, but it really isn't much bigger than my existing case, provides way more protection, and helloo… CRYSTALS.
Exclusive Offer: OTTERBOXBABBLEBOXX (use this code at checkout for 20% off plus free domestic shipping, it is case sensitive) It is good until December 31, 2016.
This post is sponsored by BabbleBoxx.com on behalf of Single Edition Media. All opinions are my own.