Jamesy and I are both busy bees. We're both working and going to school full-time, so traveling is honestly the last thing on our mind. We both love to get away, but it's hard to coordinate both our schedules to do so. But luckily for us, Tahoe is basically our backyard… so we *almost* live where people vacation. Our 5-year-"dateaversary" was on June 12, so we decided to head over to Tahoe and have a little staycation, with pup of course!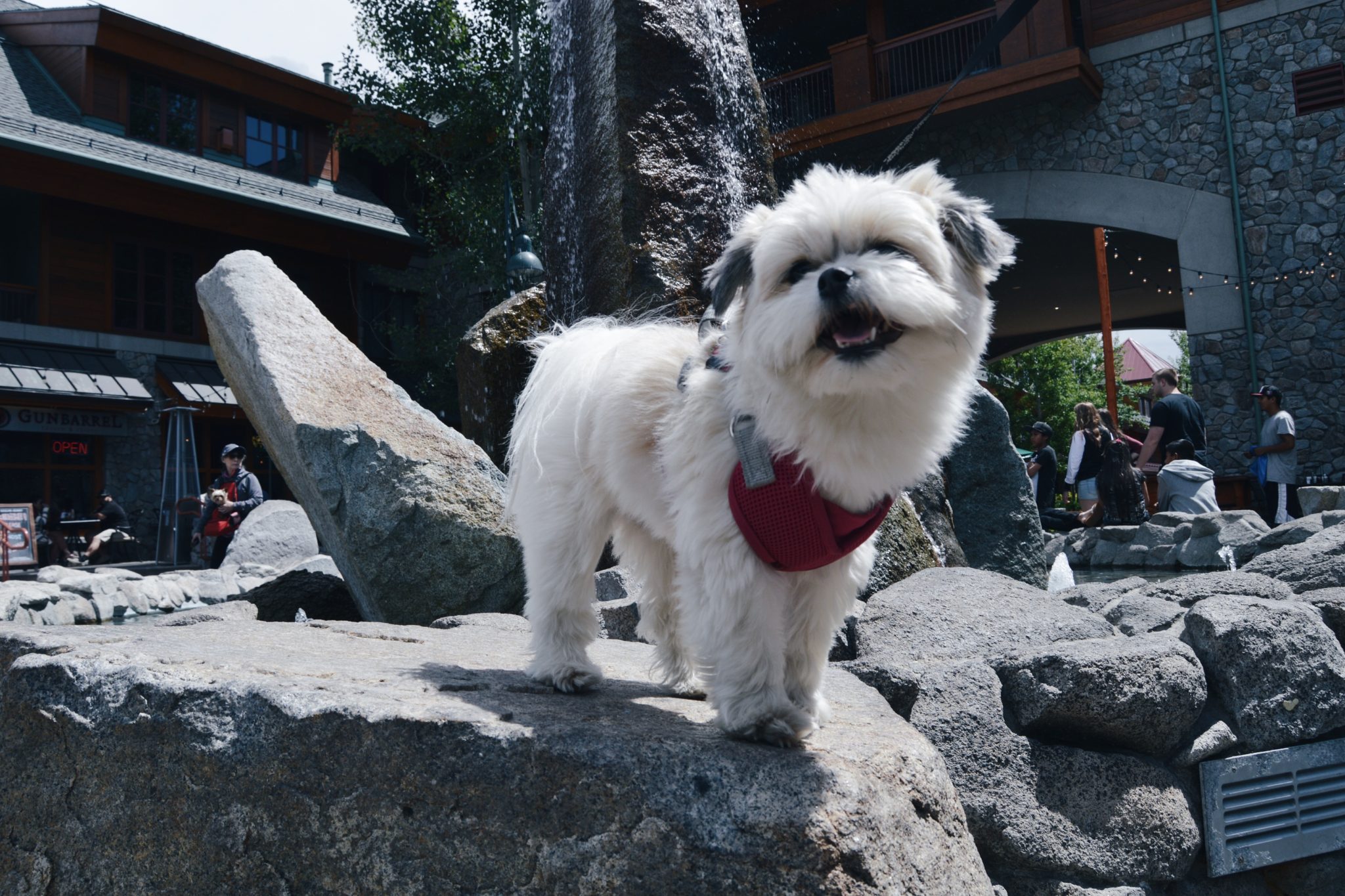 I decided to pull up Hotel Tonight and check out what dog-friendly options were available. They have different categories such as "hip," "luxe," "solid," "basic," etc. I really like to use it to quickly find pet-friendly hotels that are both cute and affordable. I highly recommend their app, and you can even use my code LABOLGHASEMI to sign up and get $25 off your first booking.
I was so pleased to have found Coachman Hotel as they're pet-friendly, adorable, and affordable. Surprisingly, pet-friendly hotel options are almost slim to none in Tahoe, so again, Hotel Tonight is perfect for finding quick options at your fingertips.
Now, onto the hotel. It was a-dorable! I would describe it as hipster meets industrial. Super cute.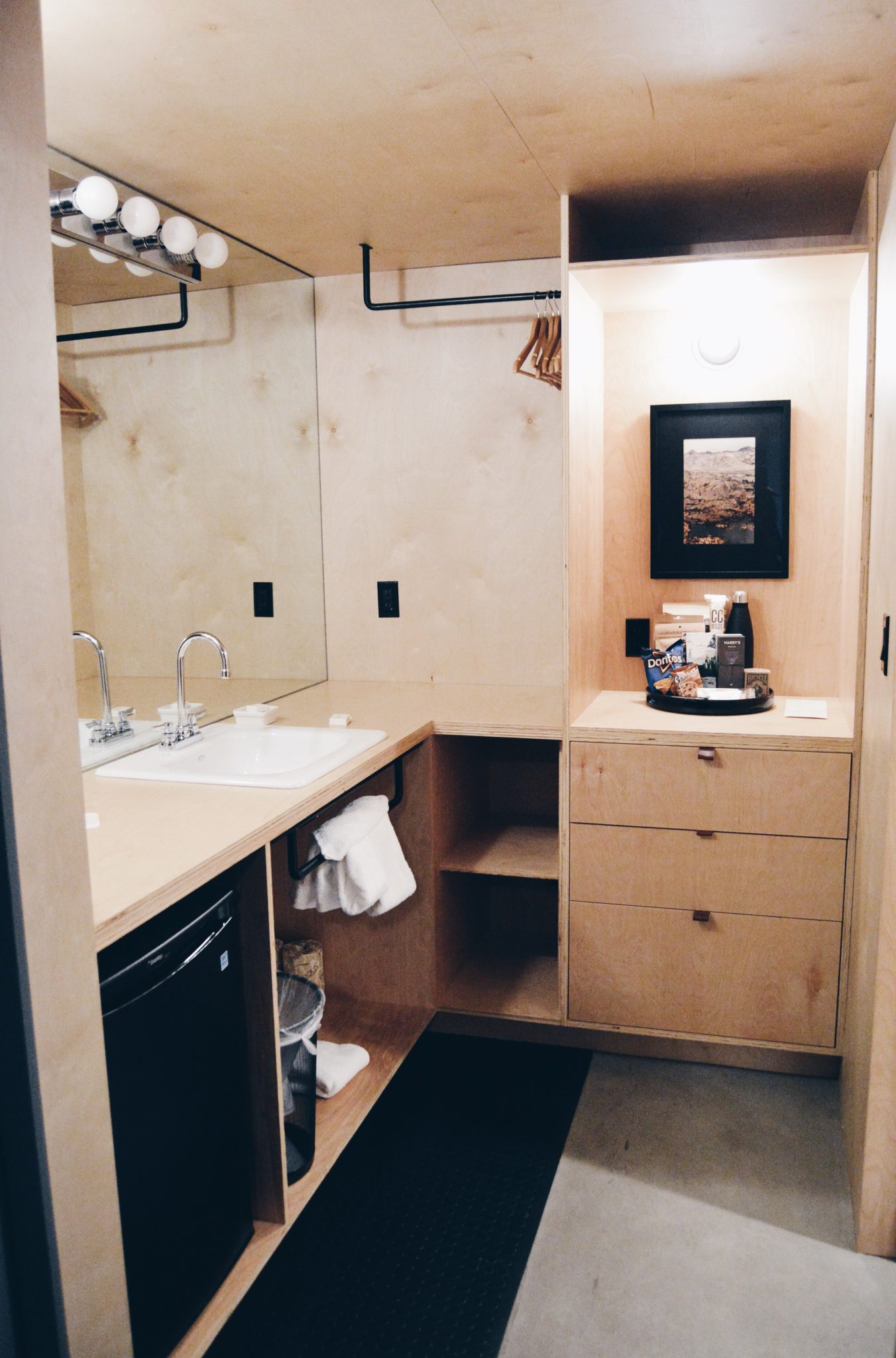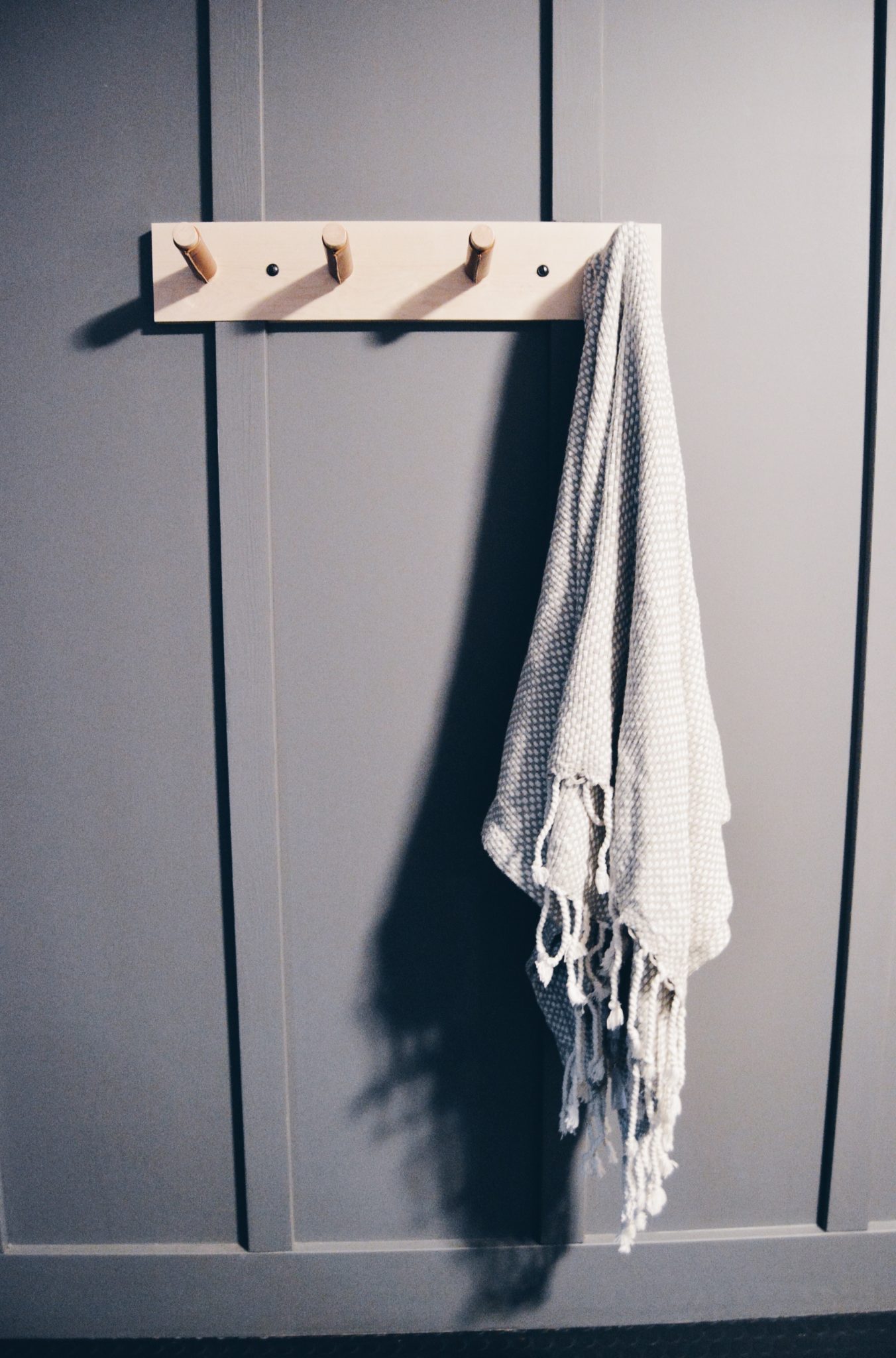 They even had chapstick waiting for you at your nightstand… how cute are these?! They.. just.. get me!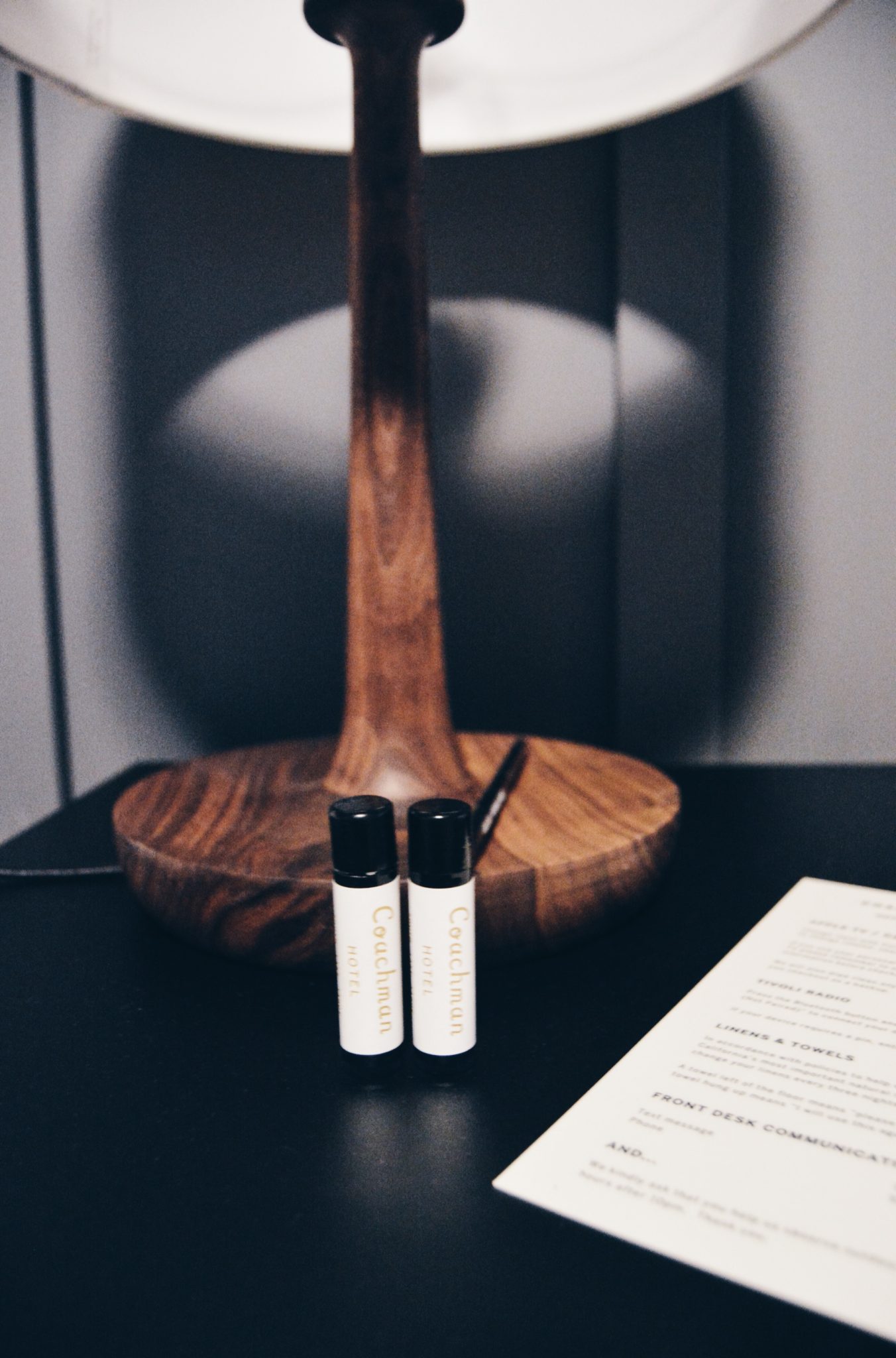 Guys – this bathroom is beautiful, but not just that… they have HEATED toilet seats. This is a game-changer. Especially during ski season, or any season for that matter… Like I said, game-changer.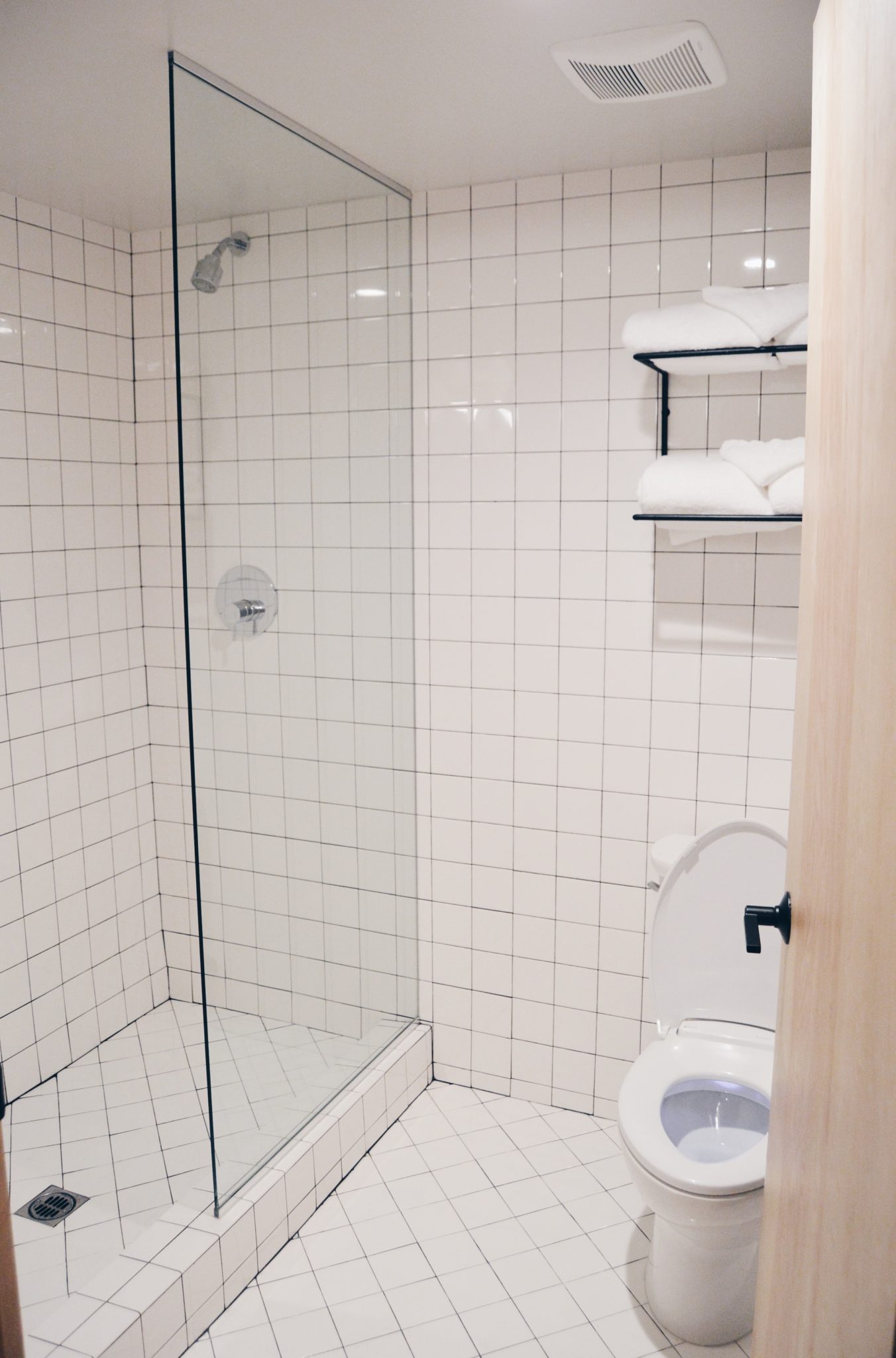 The fact that they have Malin+Goetz toiletries may or may not have been the deciding factor in booking with Coachman. LOVE their products… their clay mask is to die for.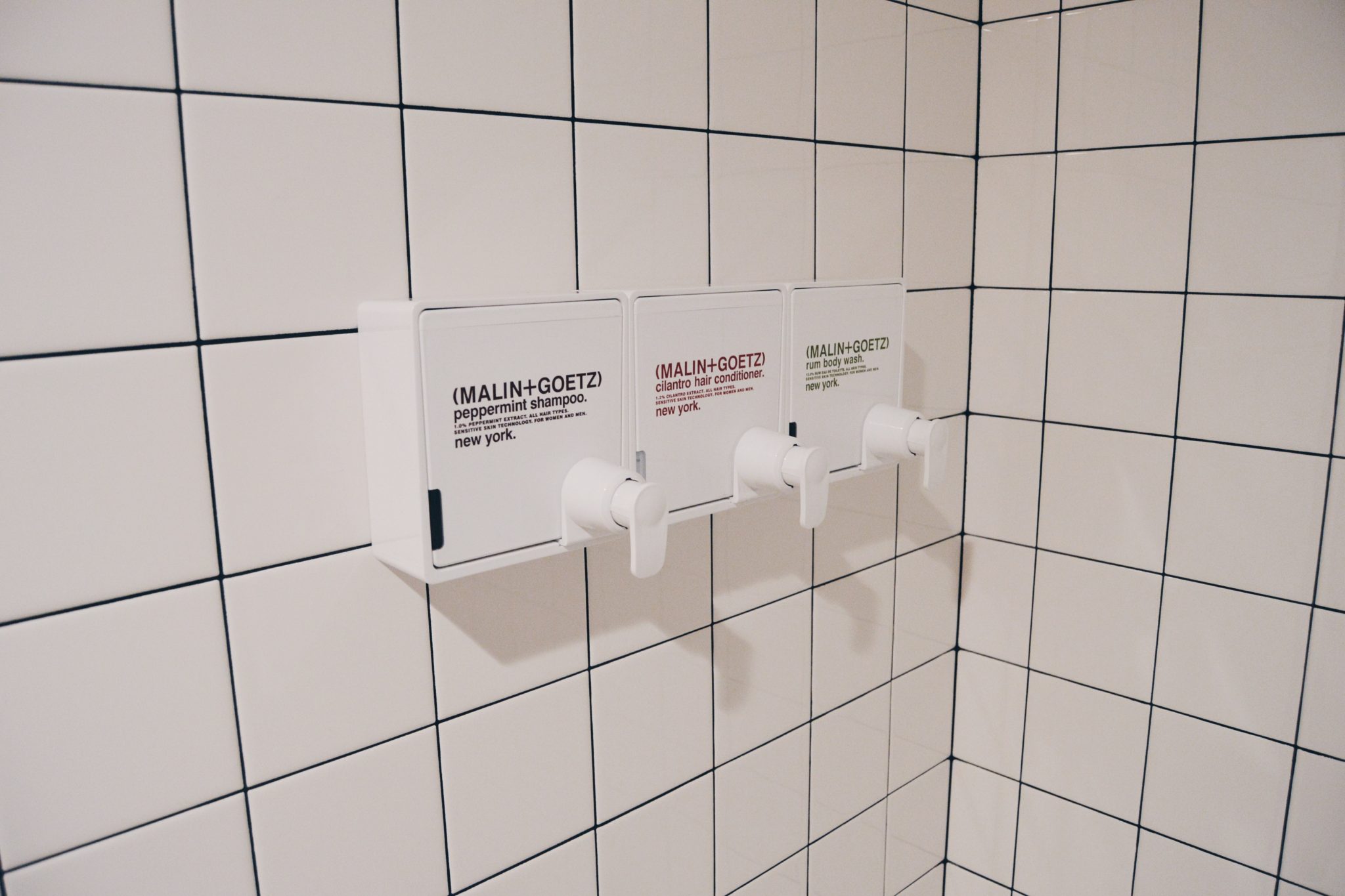 But of course, this face is the main reason why we booked… look at this face! How can you leave this precious pooch at home?! She's my baby doll.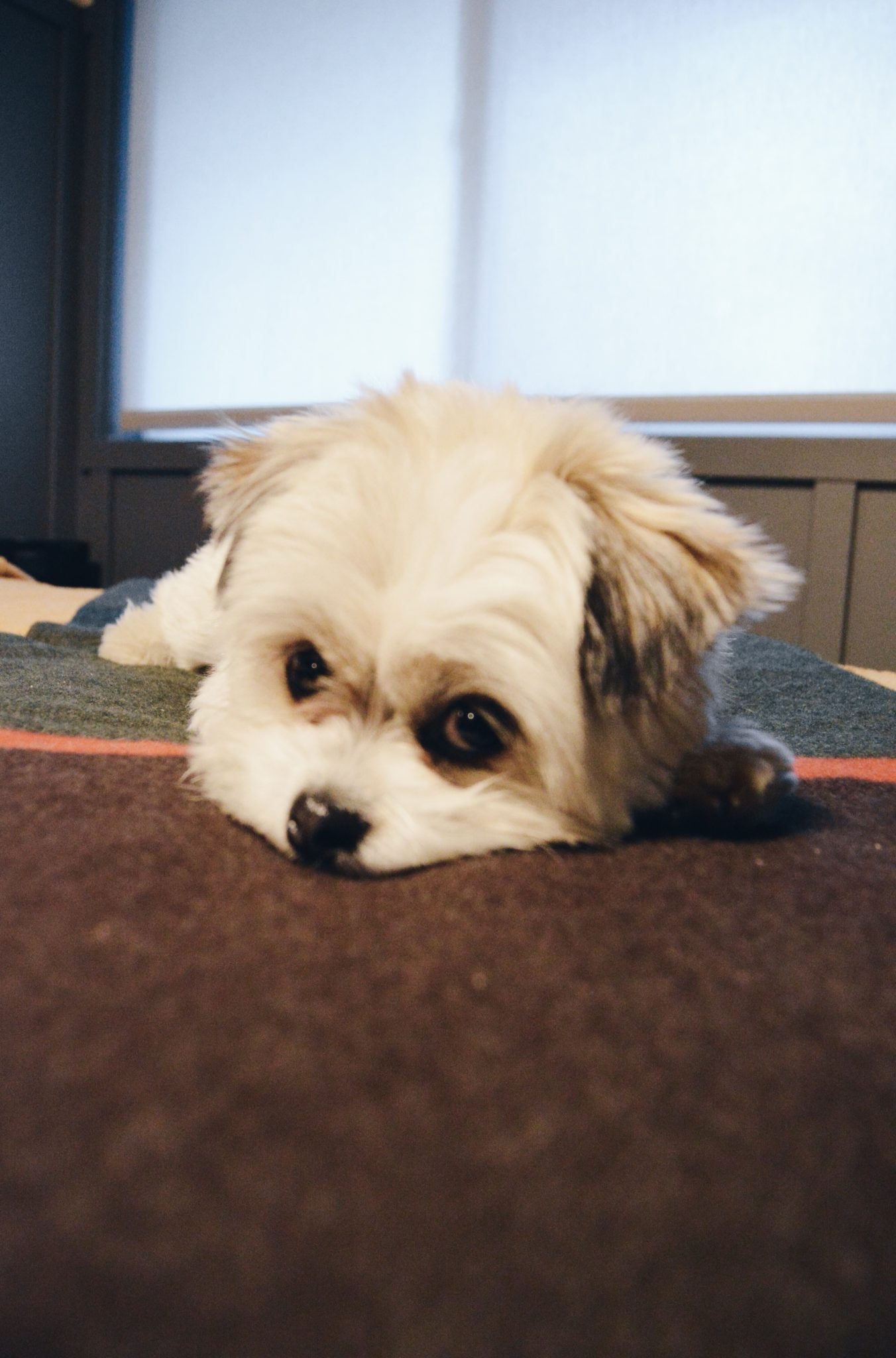 They had an adorable kitchen set up that was fully stocked with everything you need to prep a quick meal. My favorite was their waffle station they had set up in the mornings – complete with toppings and whipped cream, of course!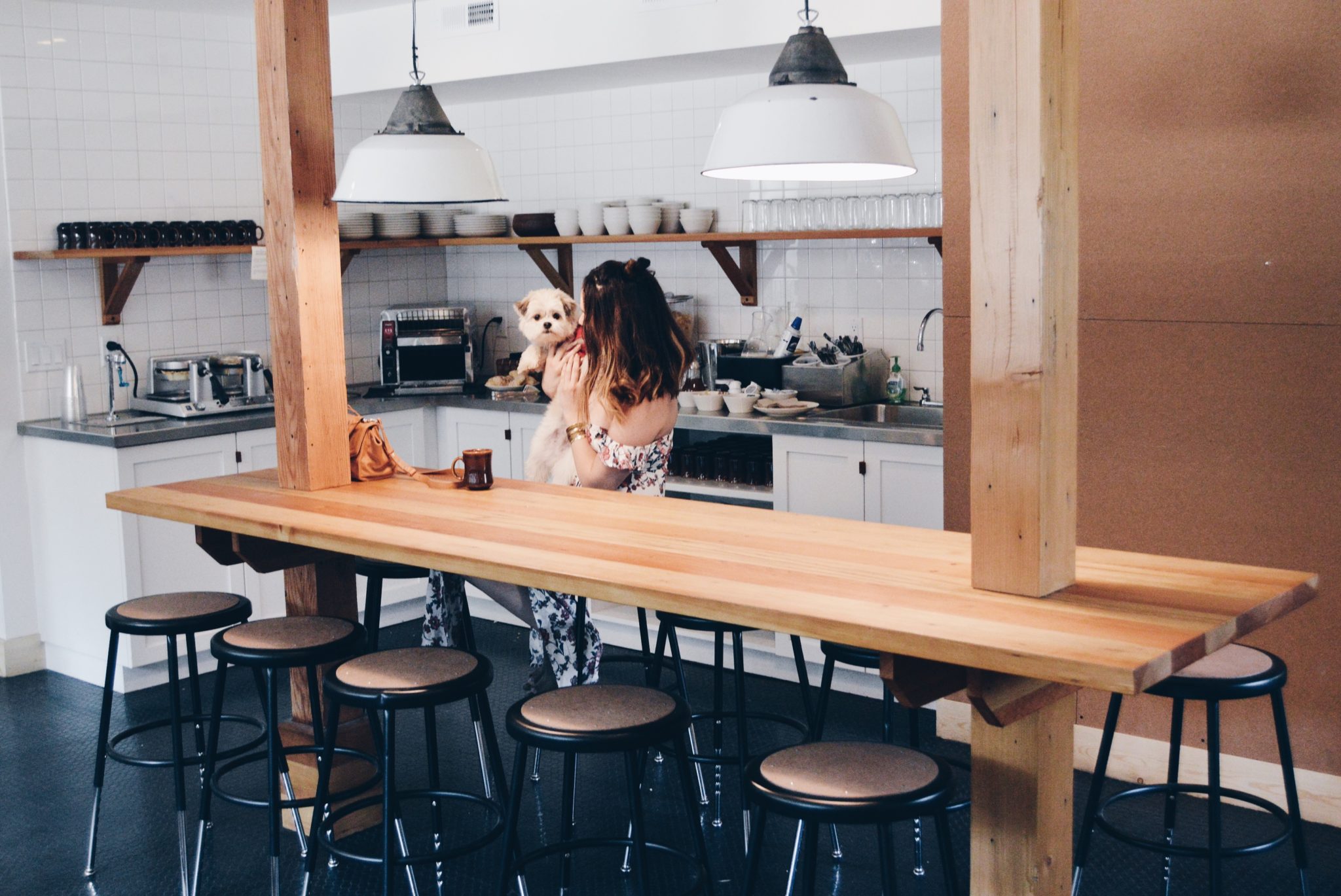 When we were ready to get going, Kyra and I made sure to caffeinate in the morning before we headed out to explore Tahoe. They had a handful of lounges set up, stocked with books and games – perfect for whether you're traveling alone or with a group.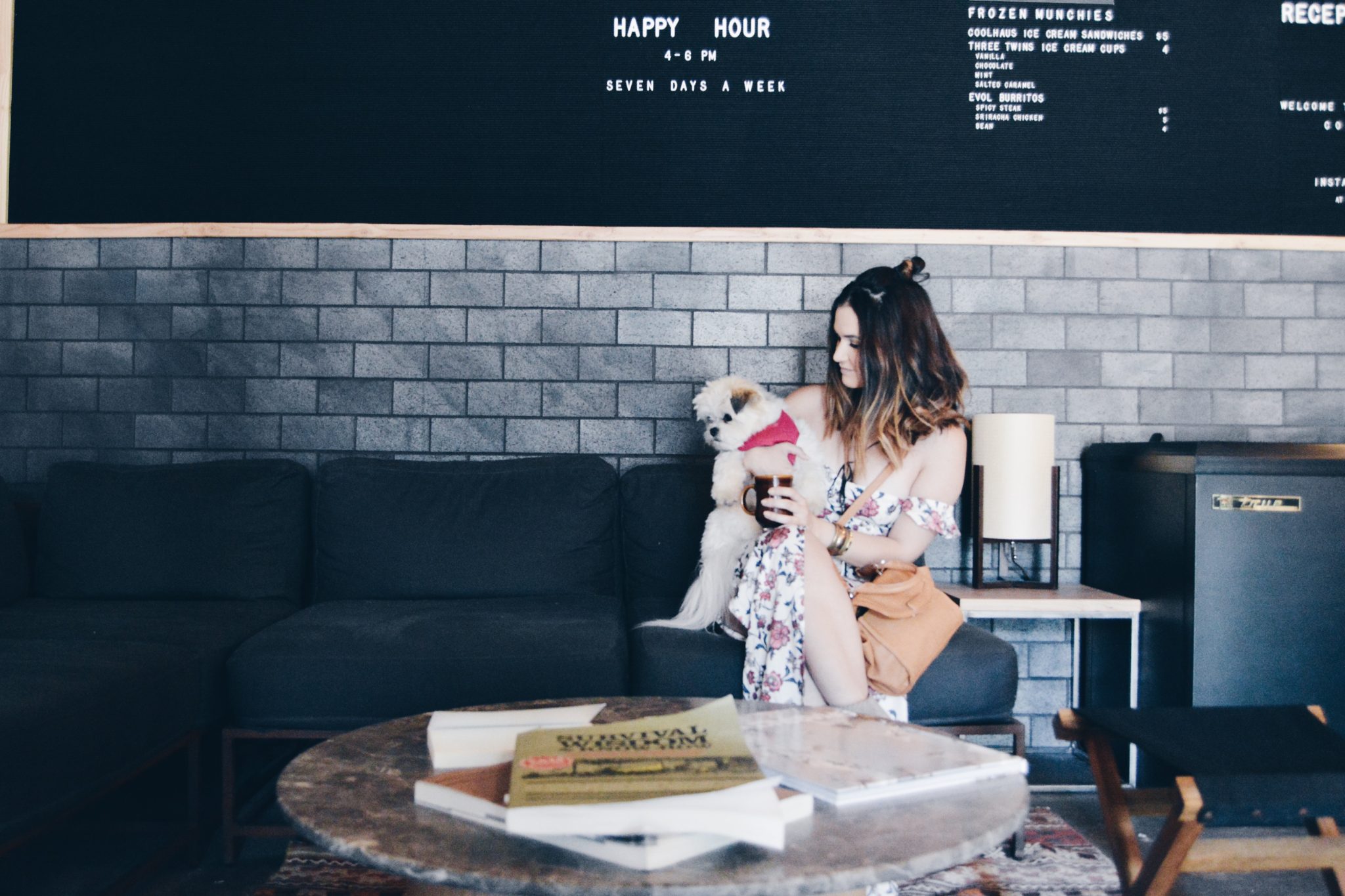 Sooo… how adorable is their coffee/wine bar setup?! The girls were so friendly and treated us like we were right at home. P.S. – they had mini rosé bottles. Need I say more?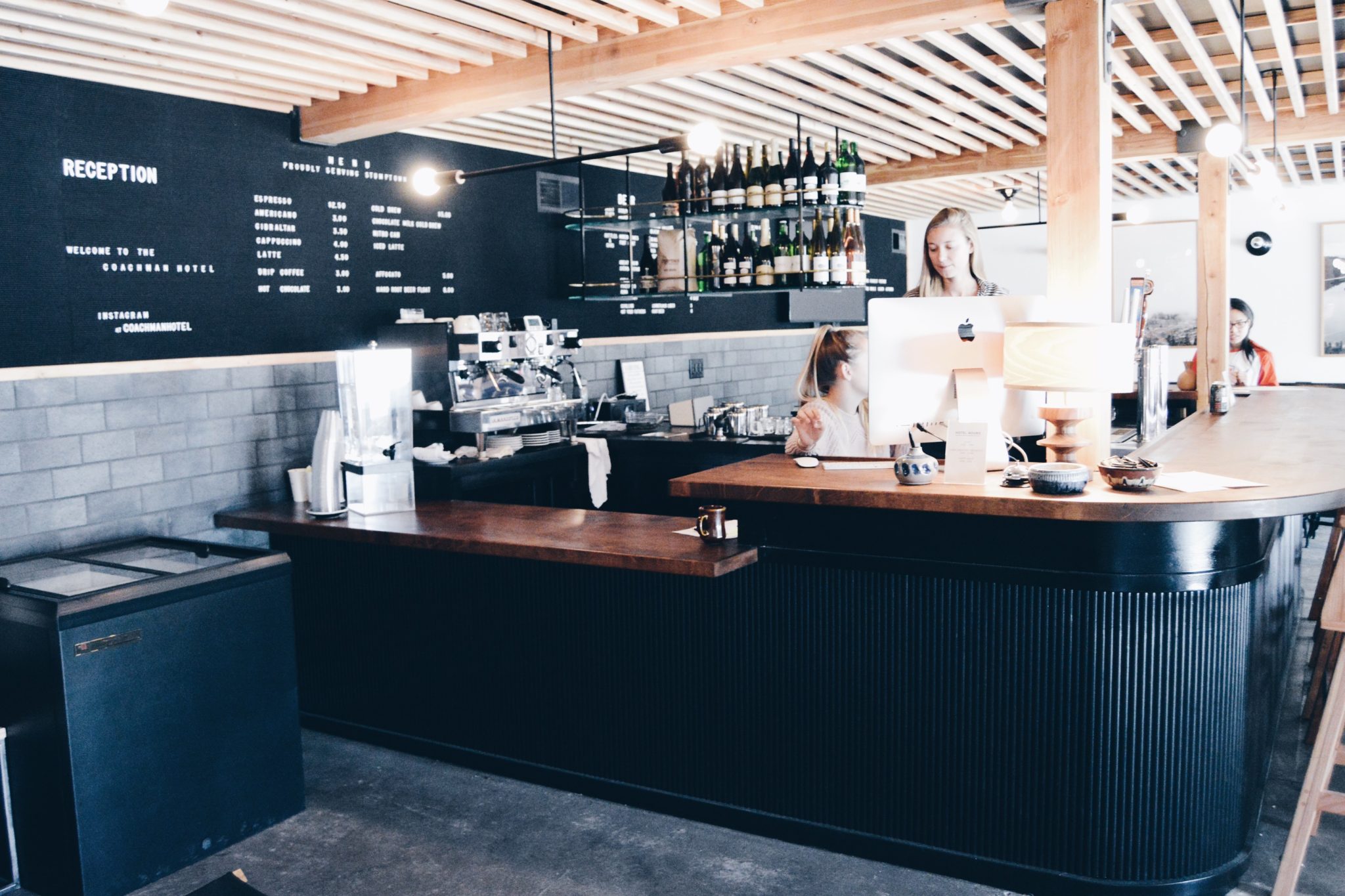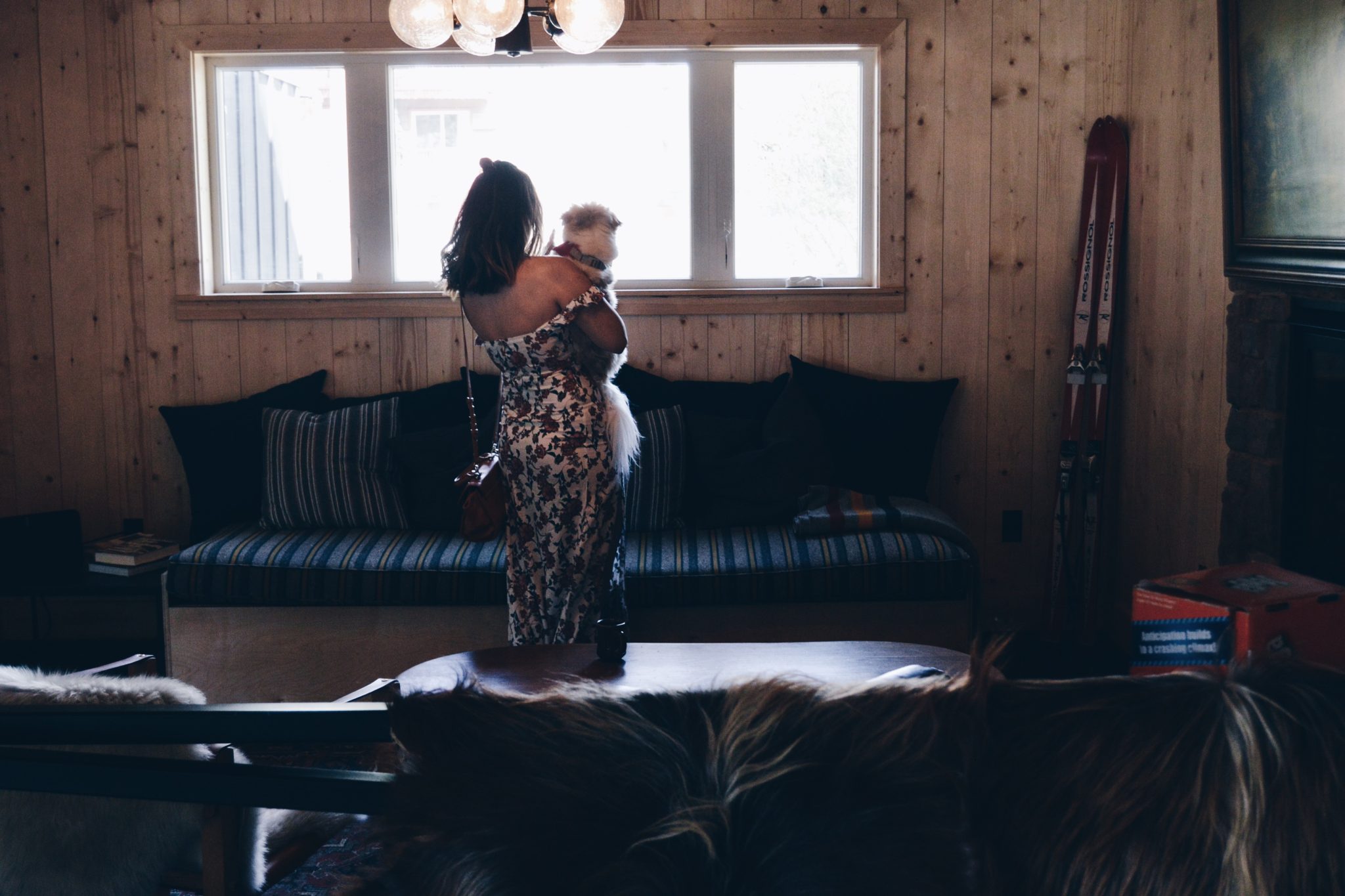 At night, we sat by the lovely fire pits they had set up and chatted with various tourists. They even had corn hole and board games set up – how cute is that?!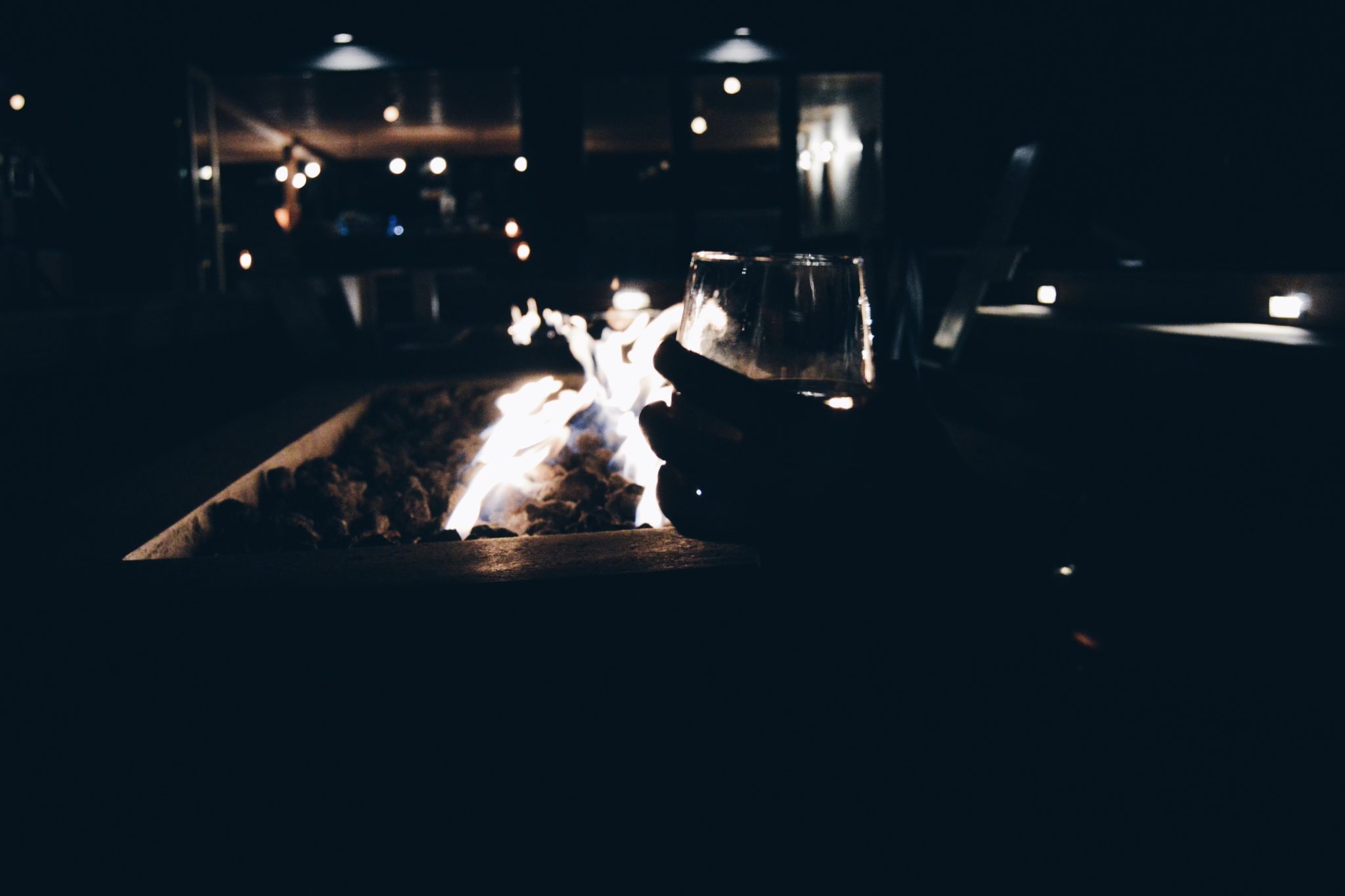 After our lovely stay at Coachman Hotel, we headed over to Tahoe Keys for a fun Venice-themed gondola ride. The company is called Tahoe Amore, and they're the sweetest people. They're dog-friendly AND allow you to bring your own drinks with no corkage fee – winning! To say that Kyra enjoyed herself is an understatement.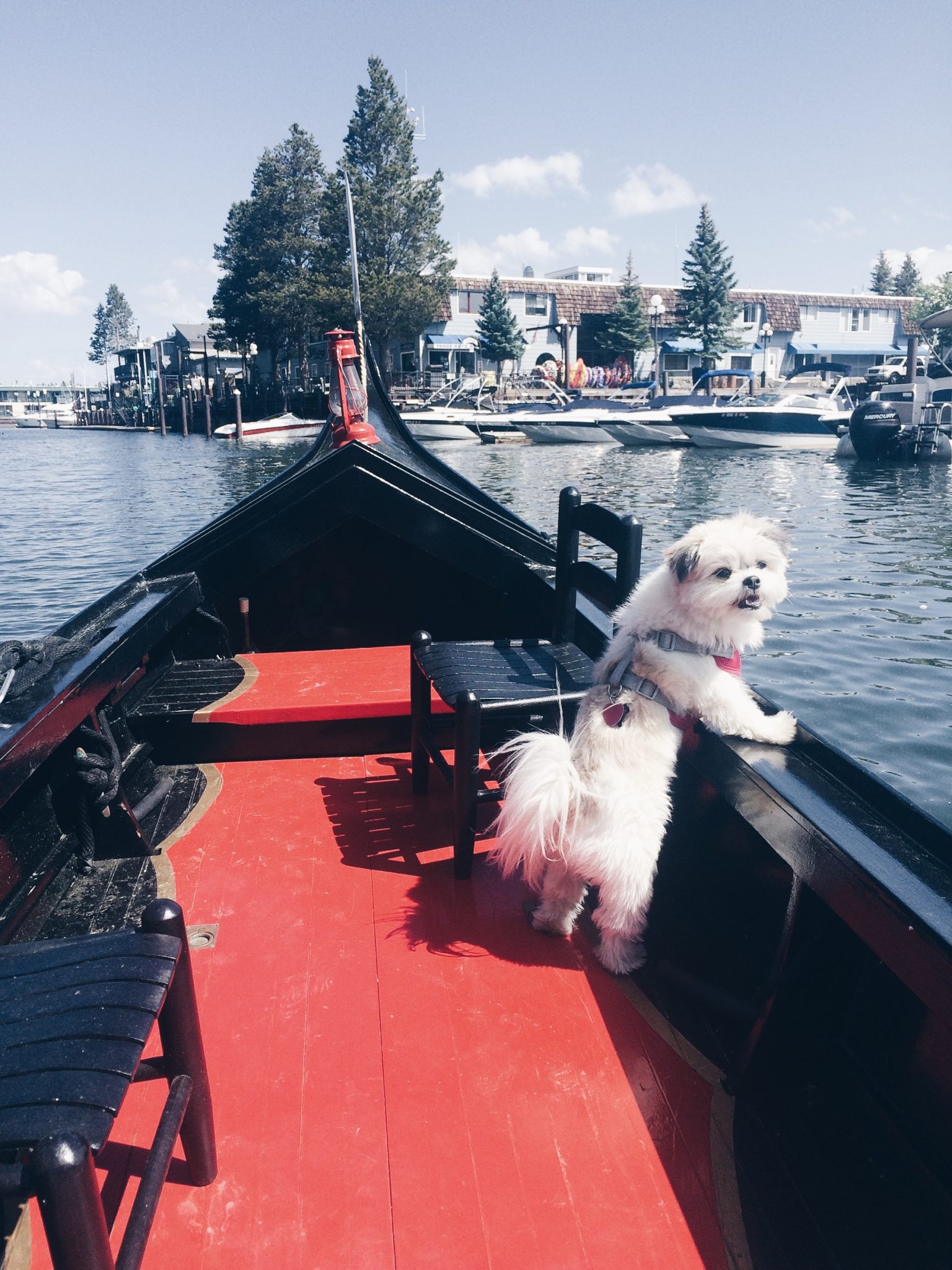 And of course, we did too.
So this is the man of the hour, Mr. James Pearce. To say that he treats me like a queen and Kyra like the princess she is just doesn't do him justice. He's absolutely our rock and goes above and beyond to make us happy. Not to get too sappy, but he's just the ABSOLUTE best. Happy 5-years to us, baby!
Thanks everyone for tagging along! If you have any questions about our stay or just want to say hello, feel free to shoot me an email at lily@hellodarlingblog.com.