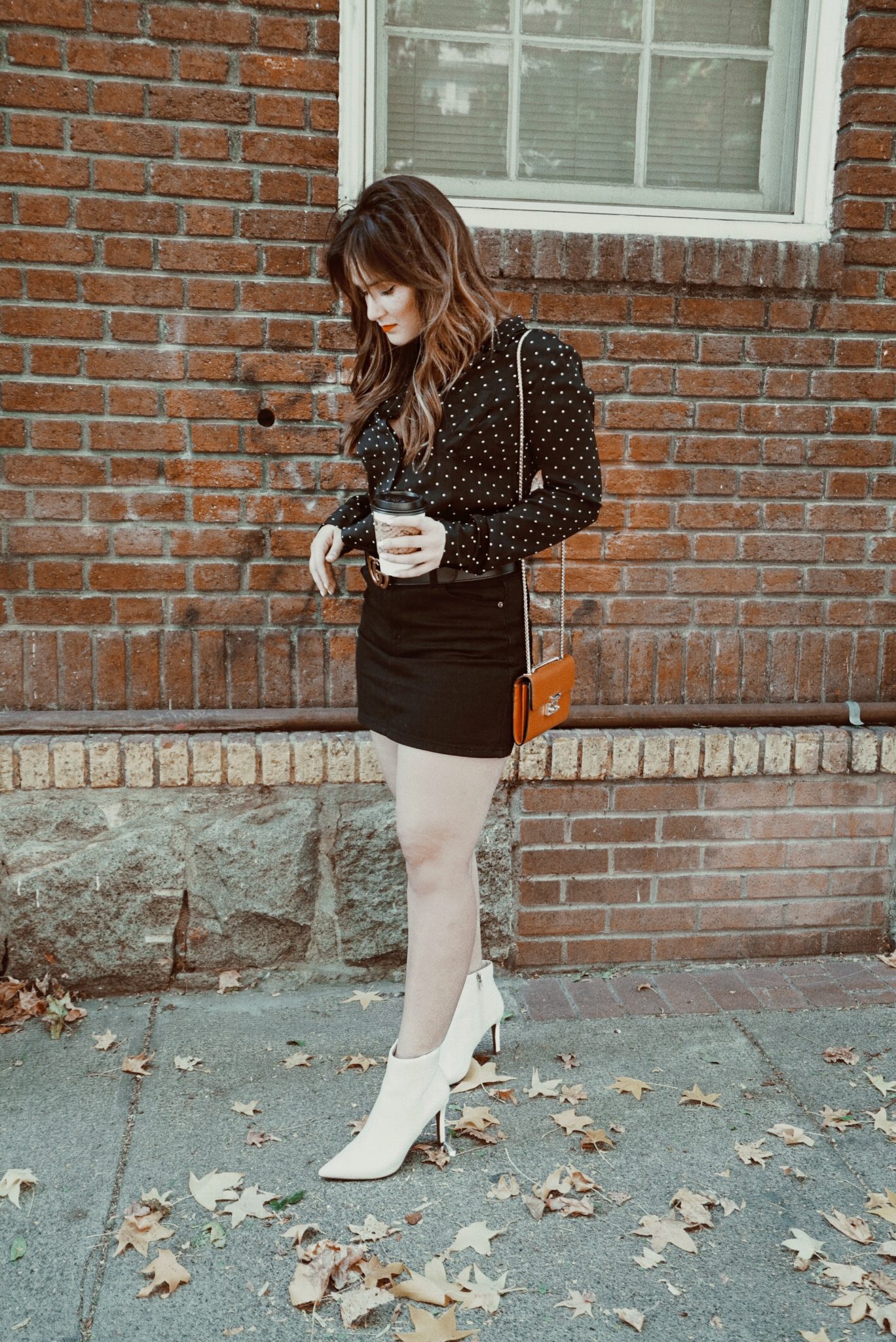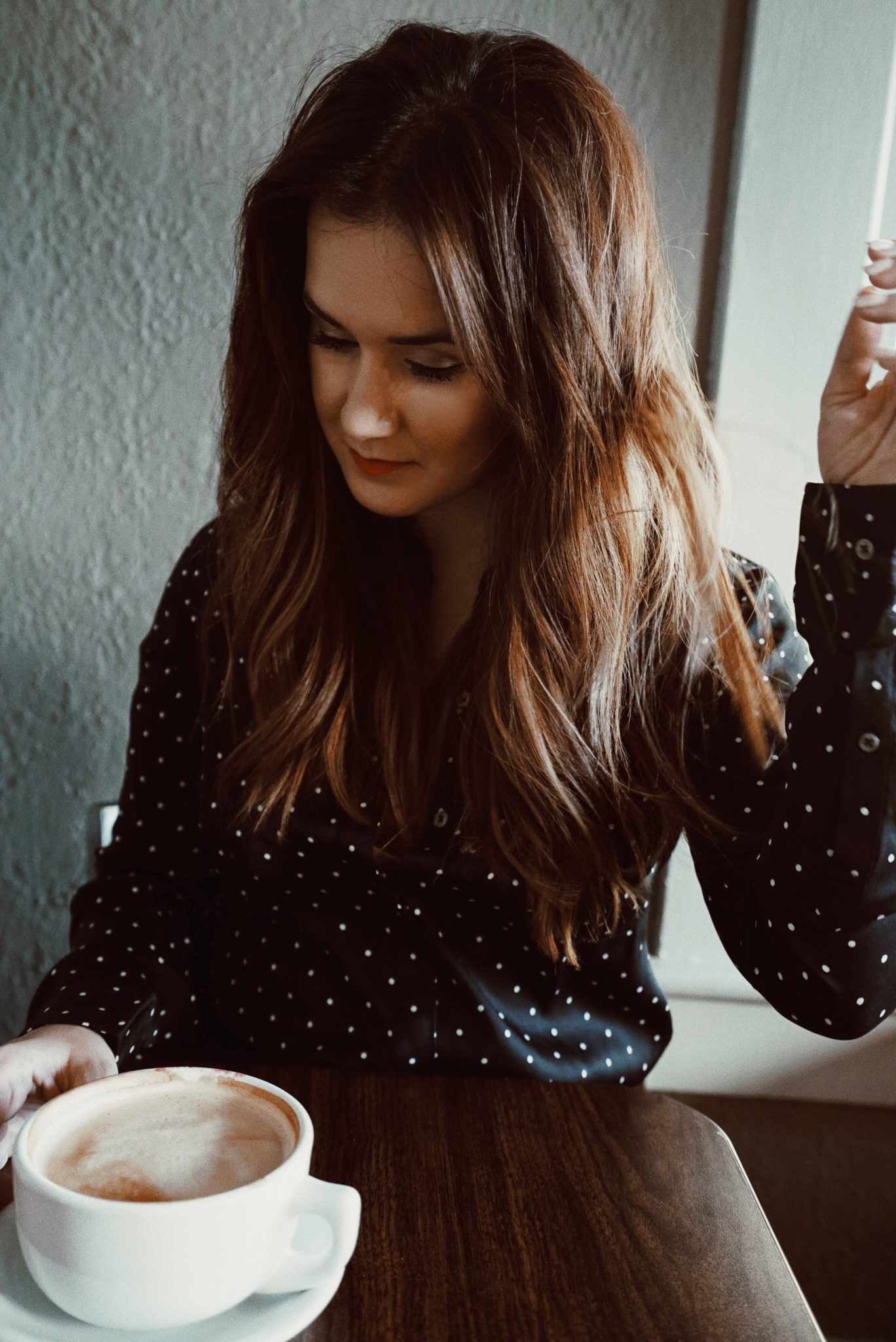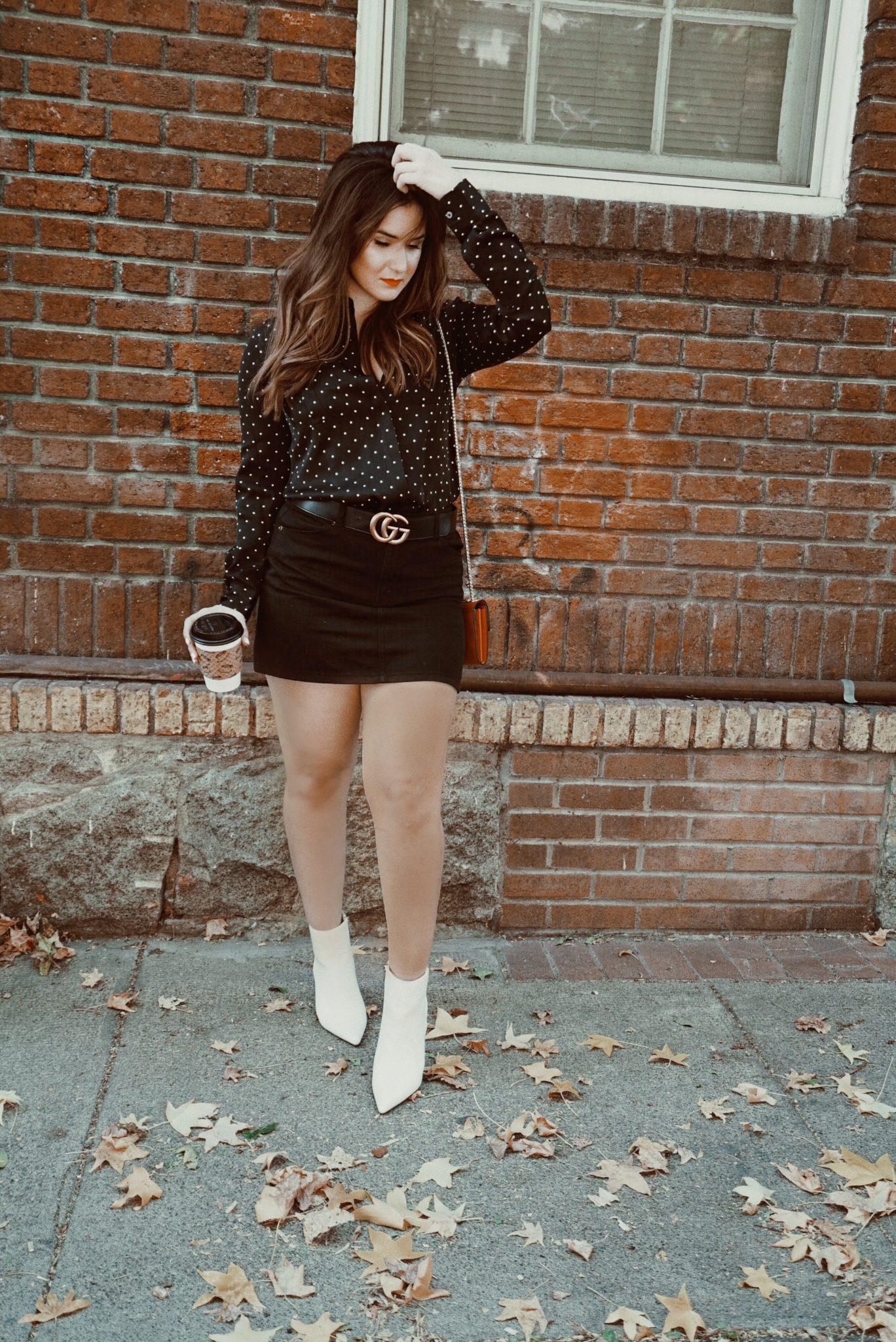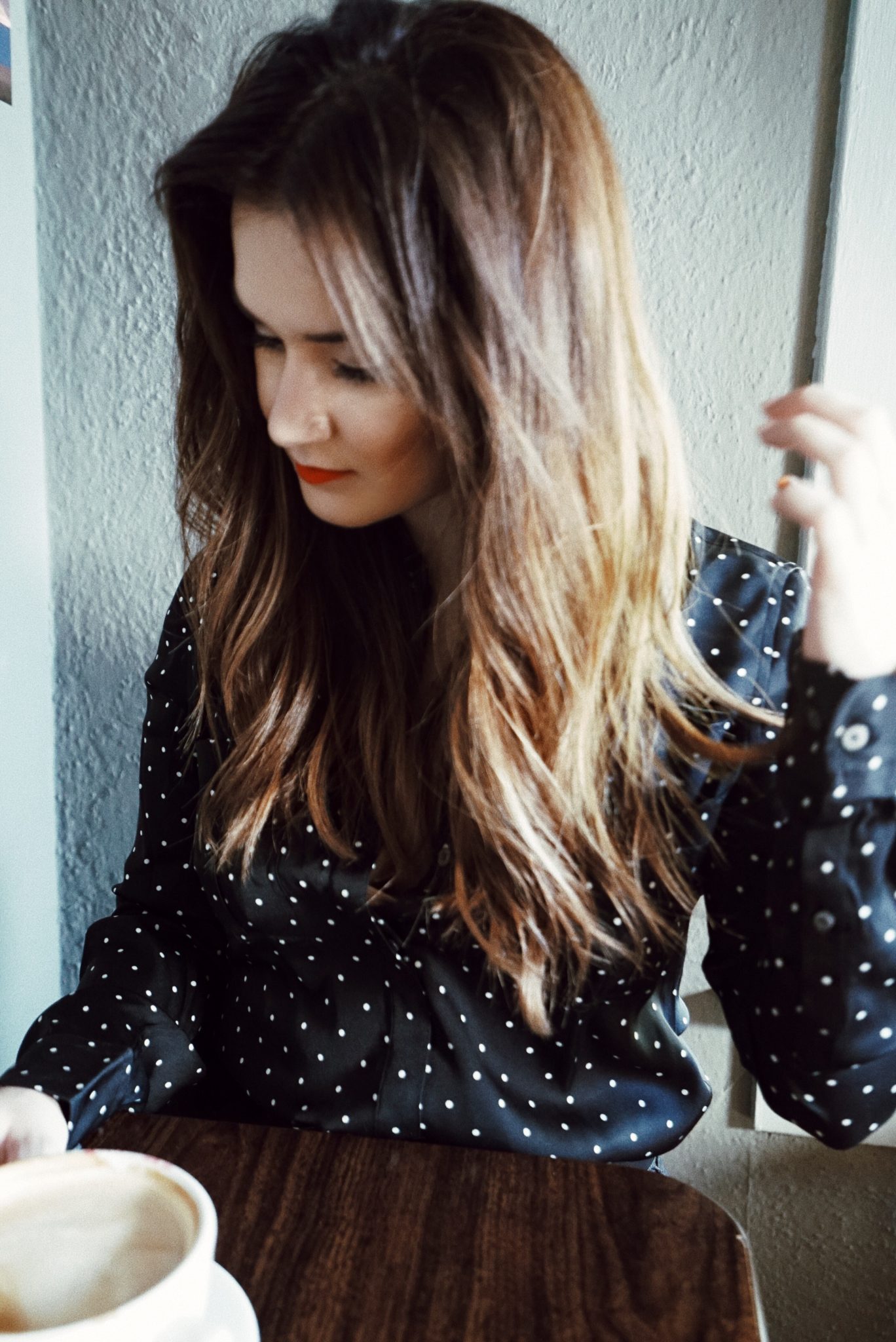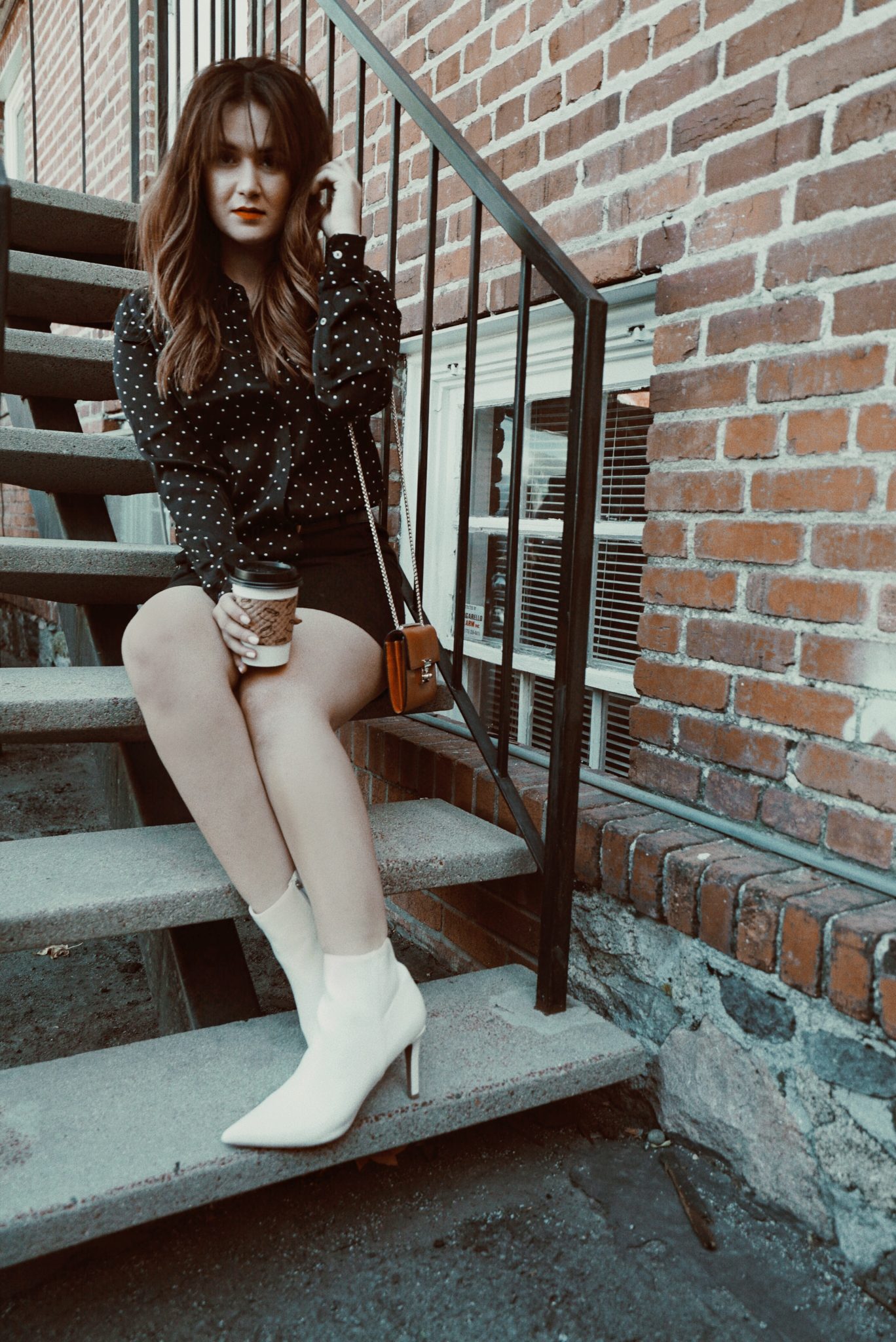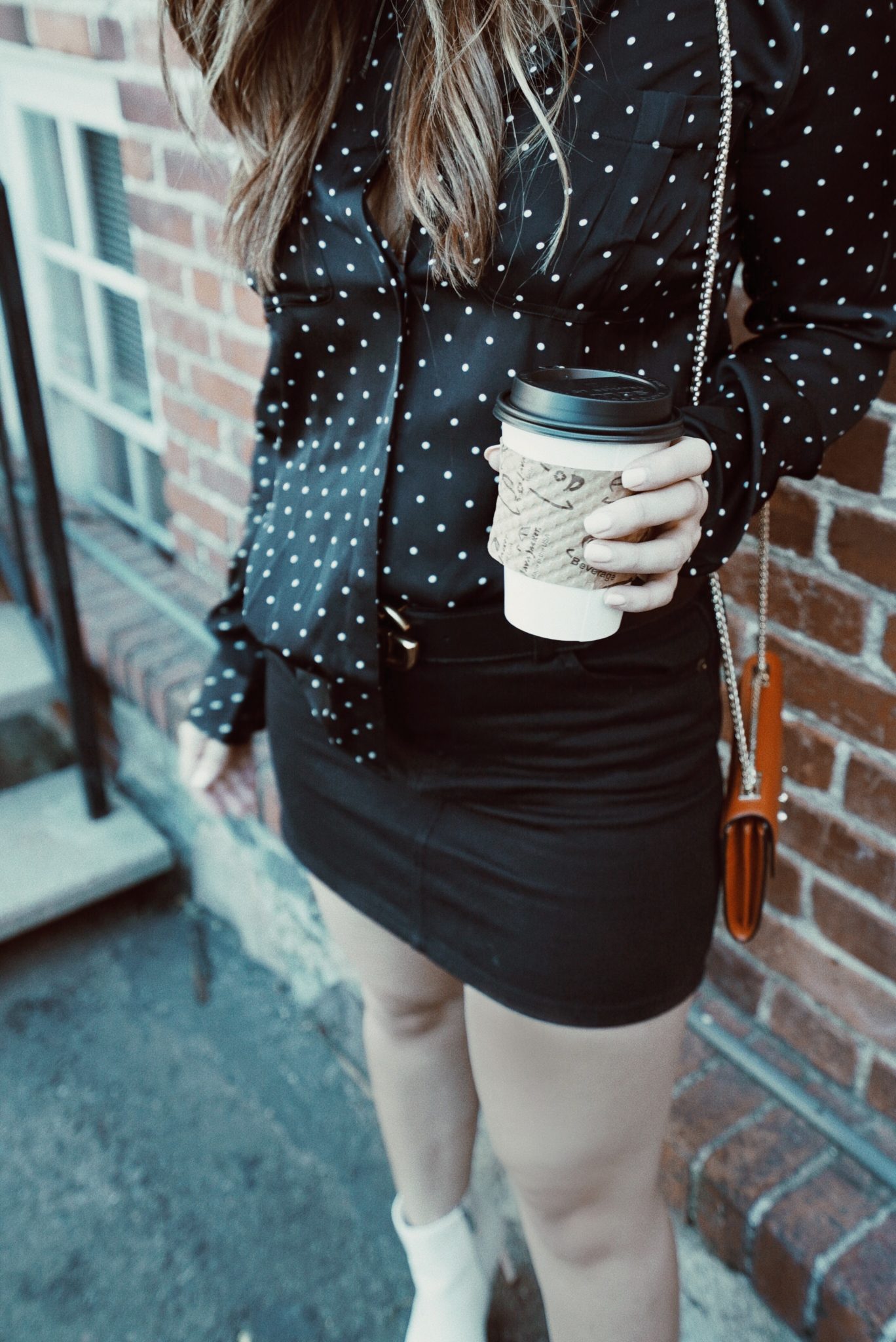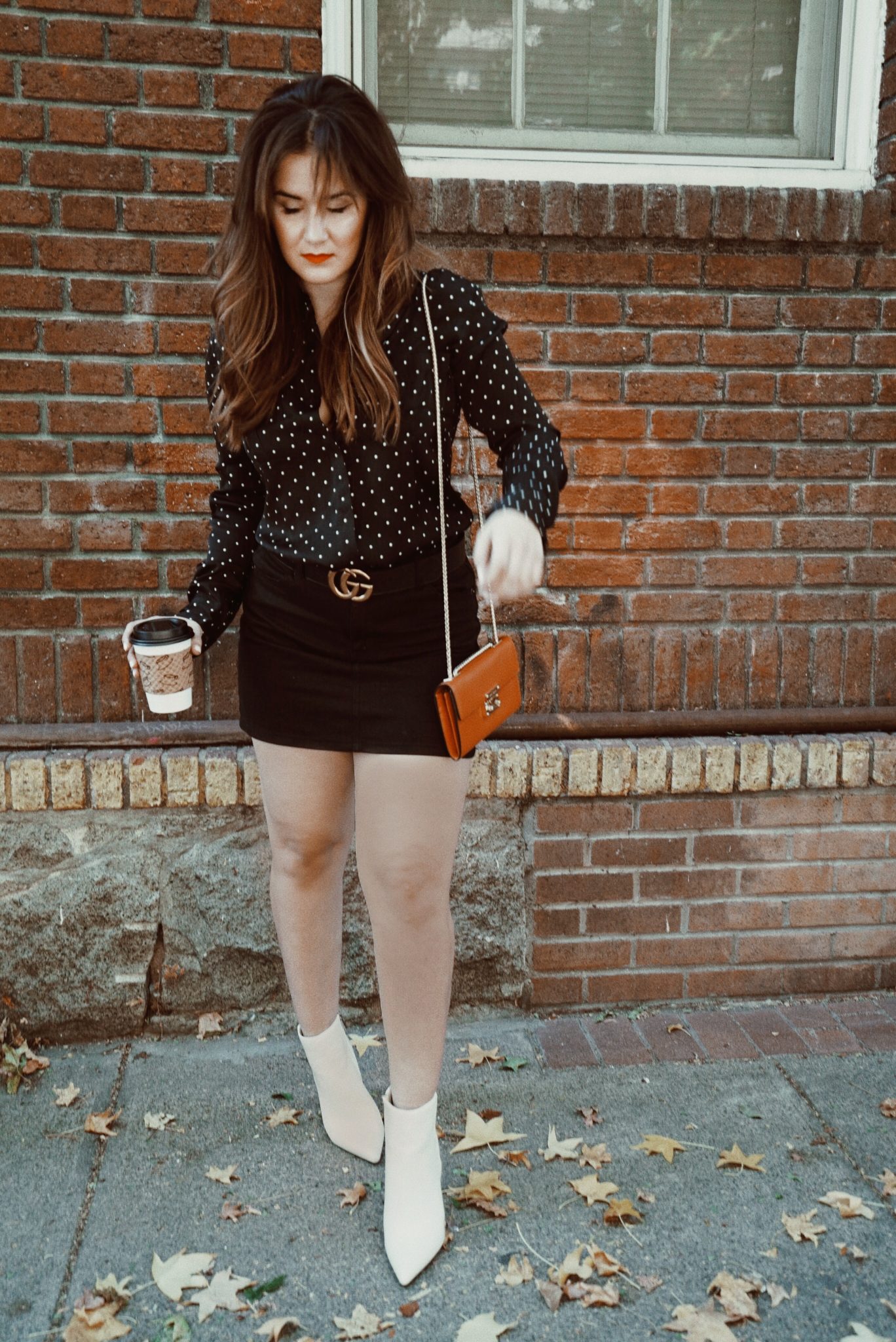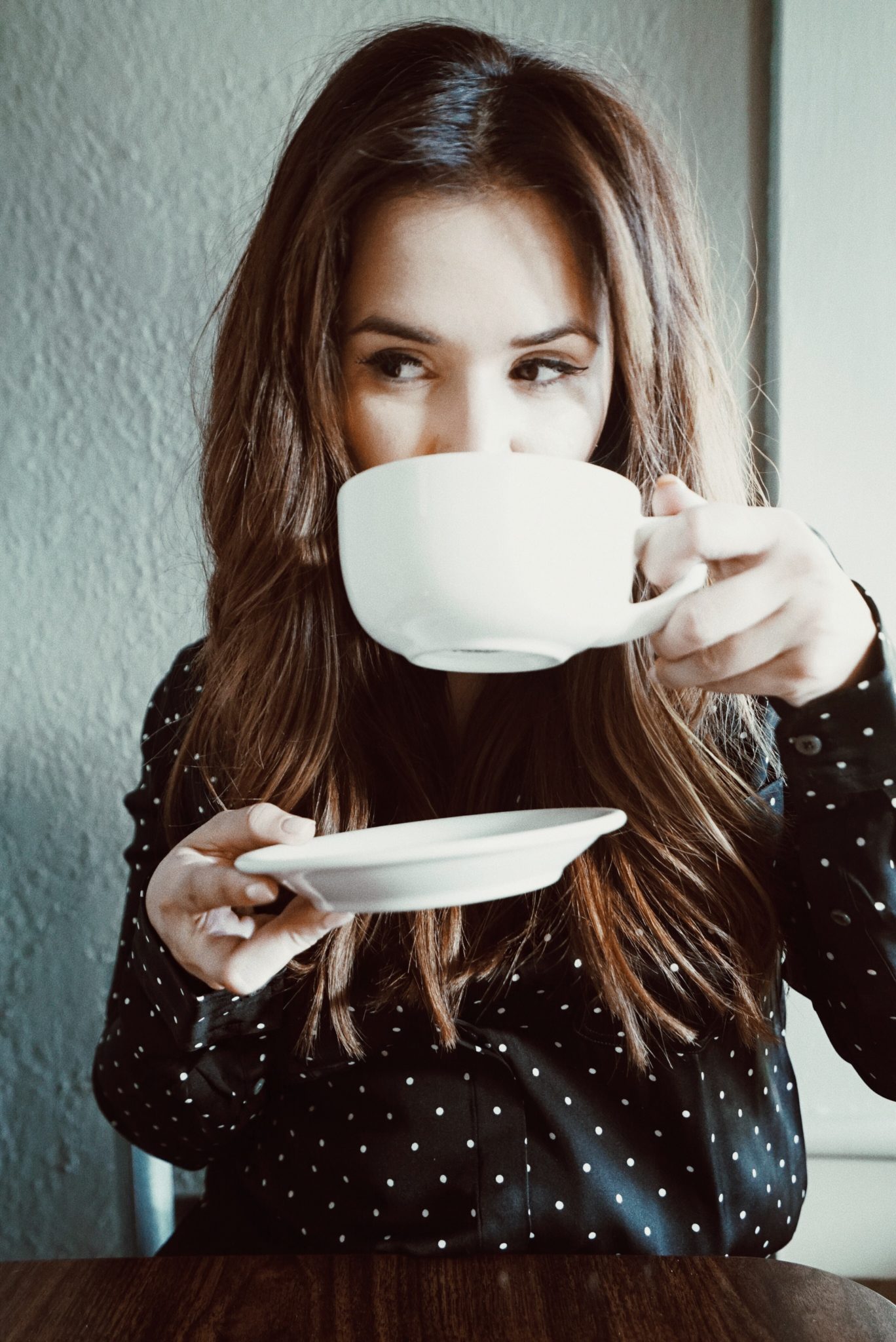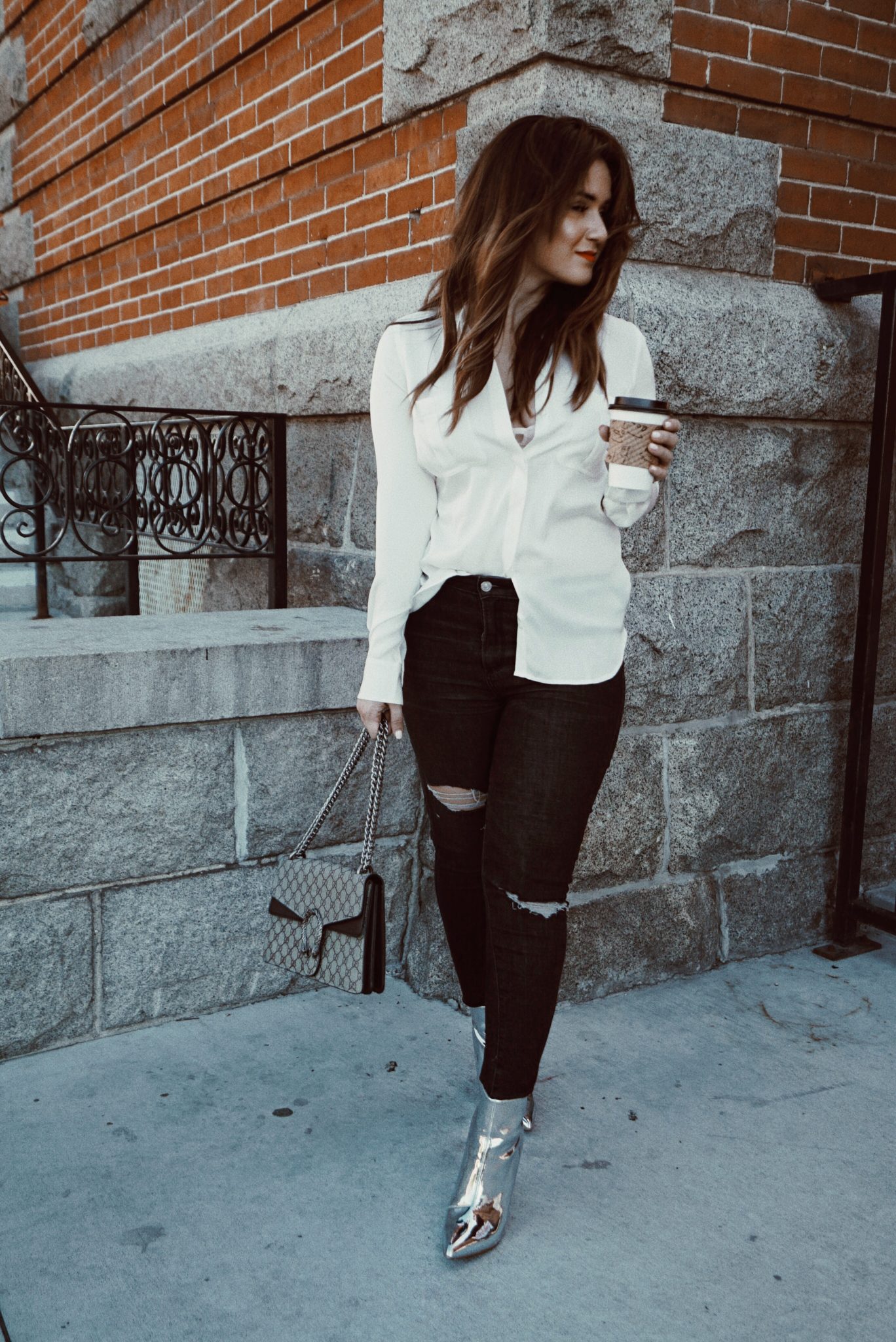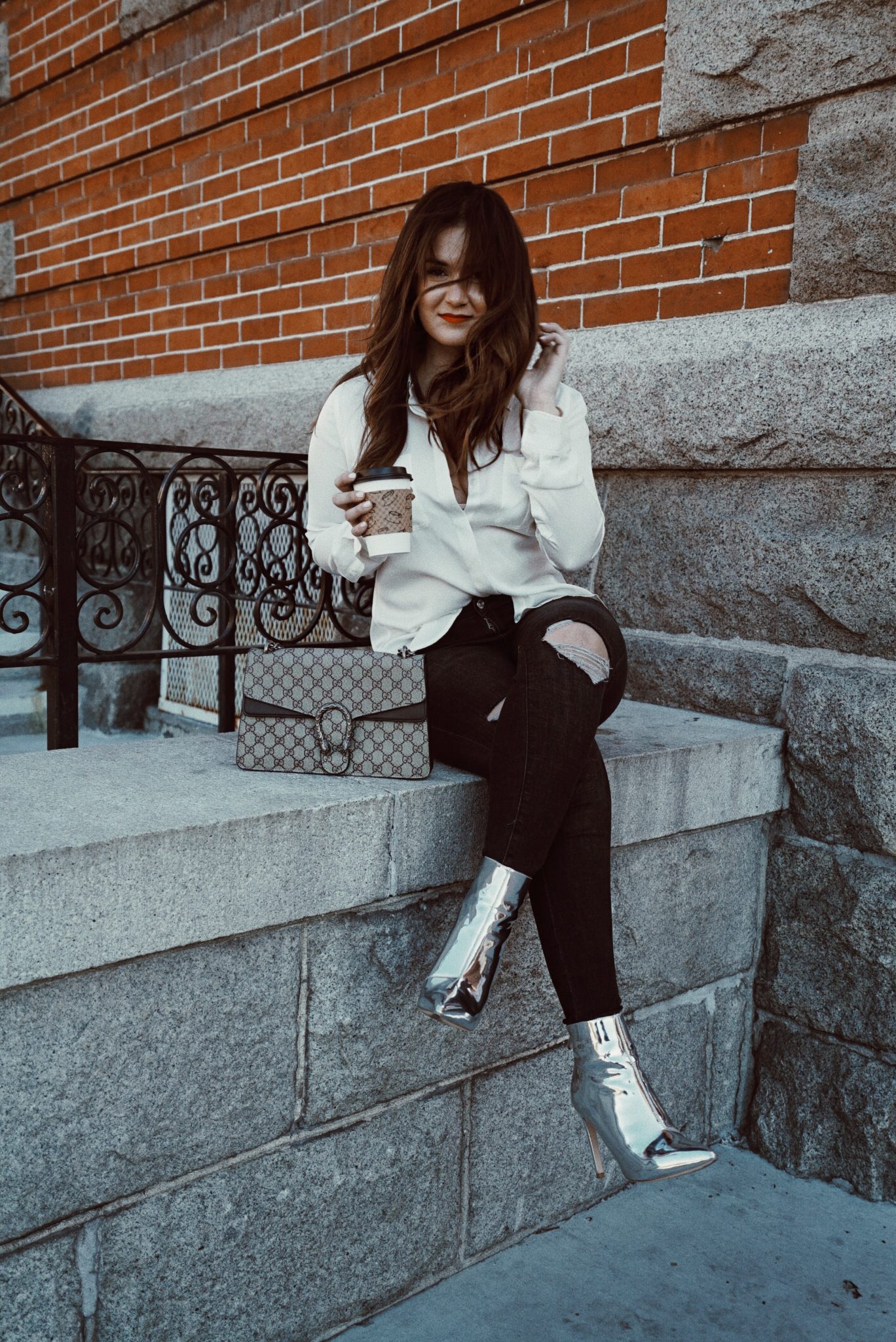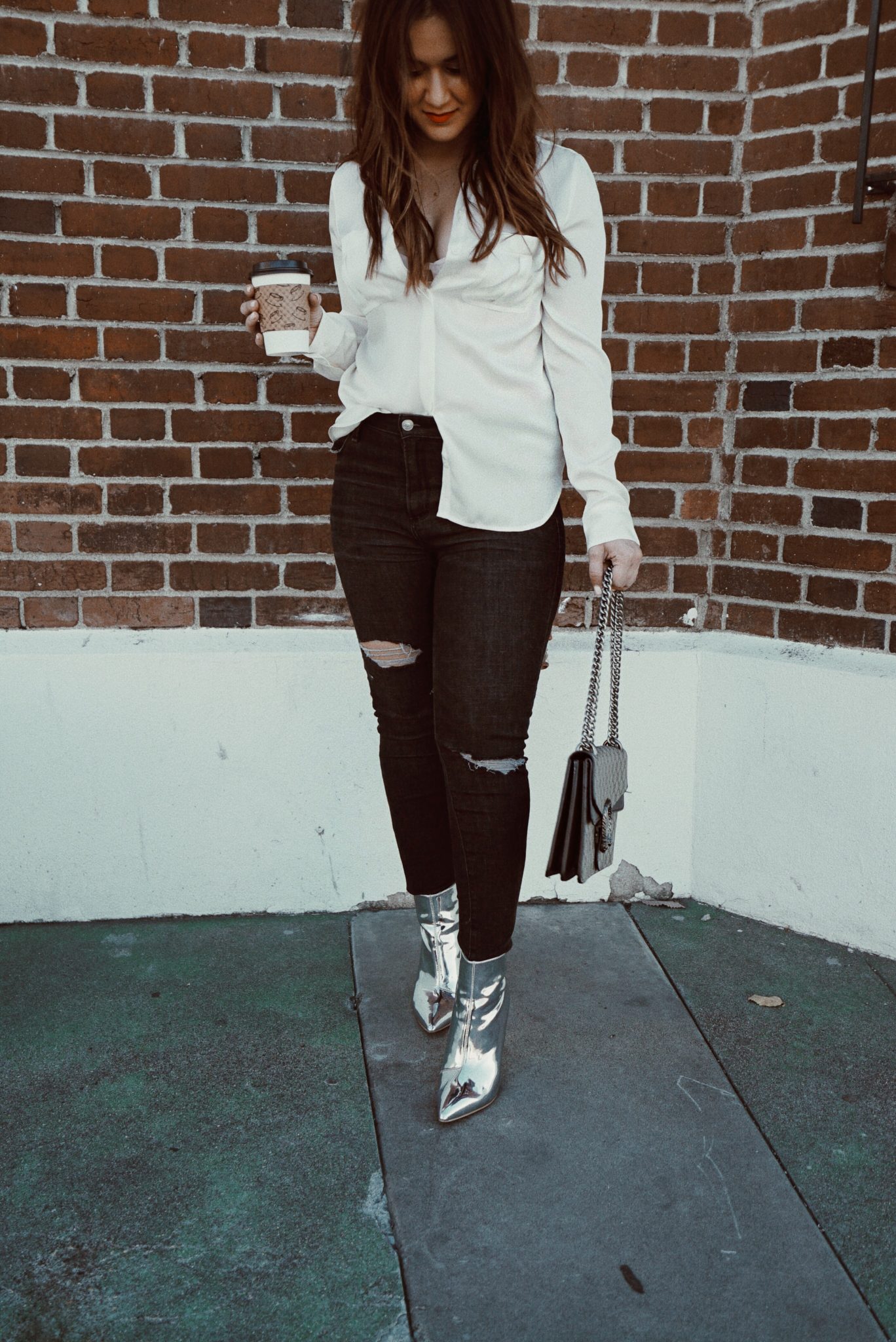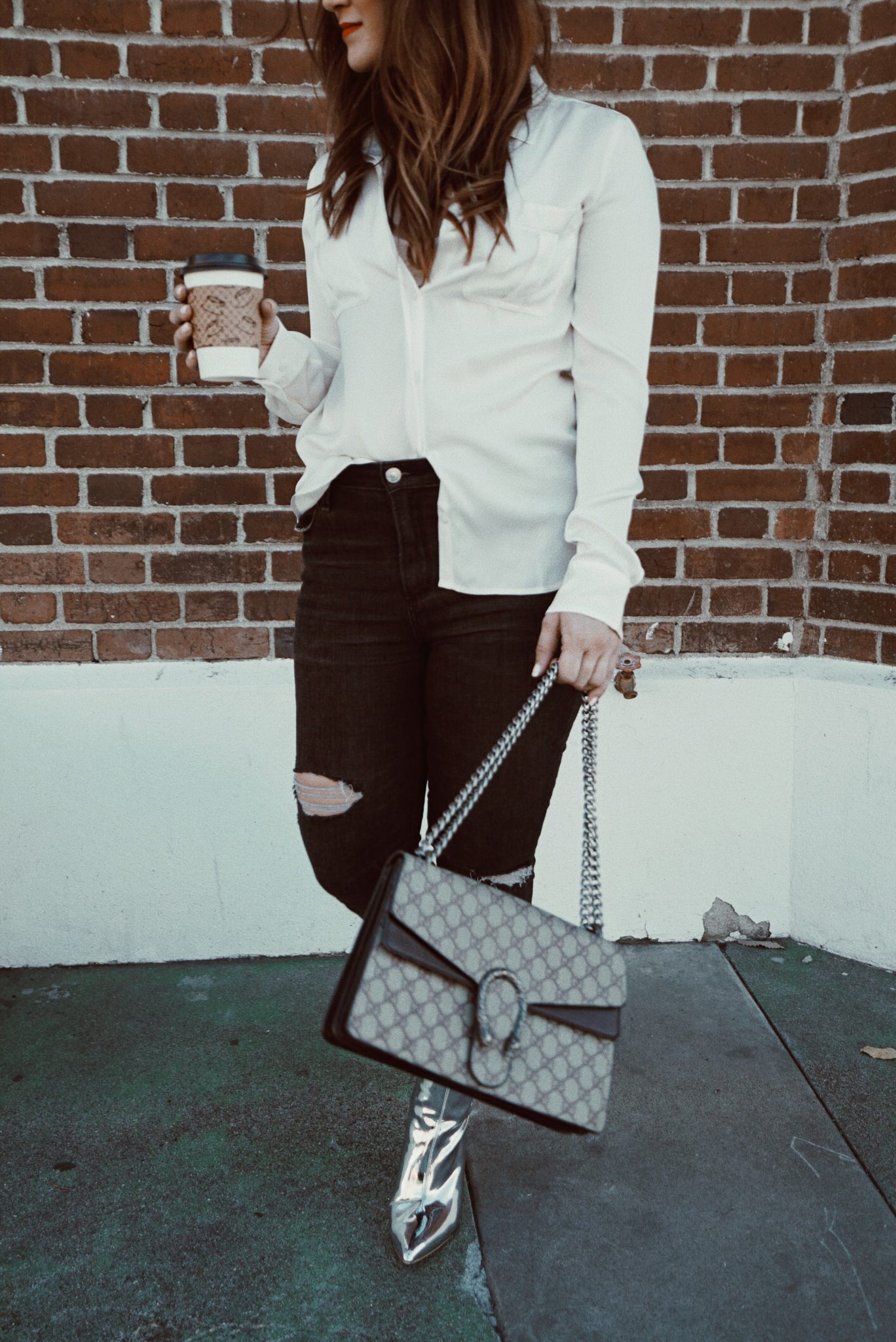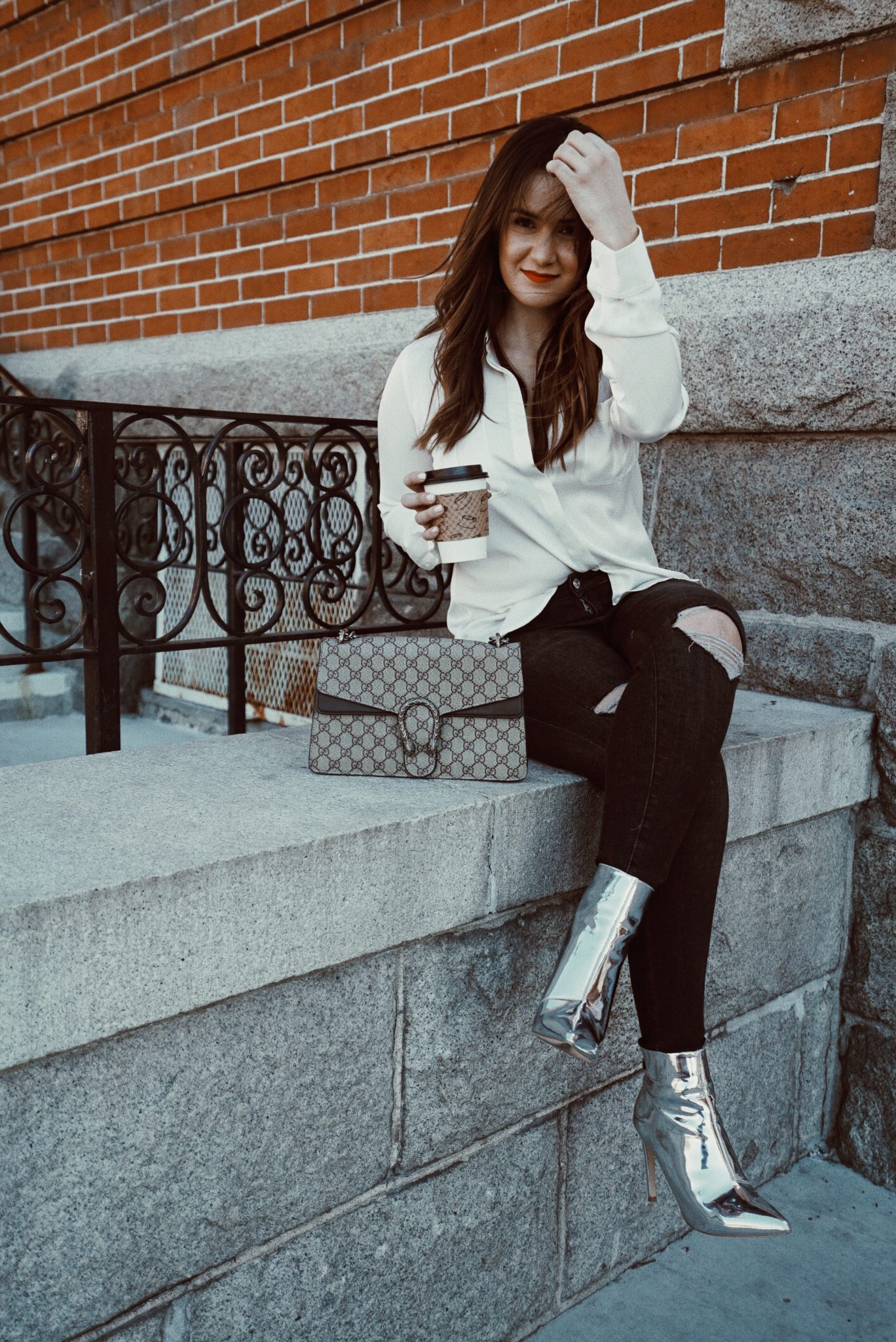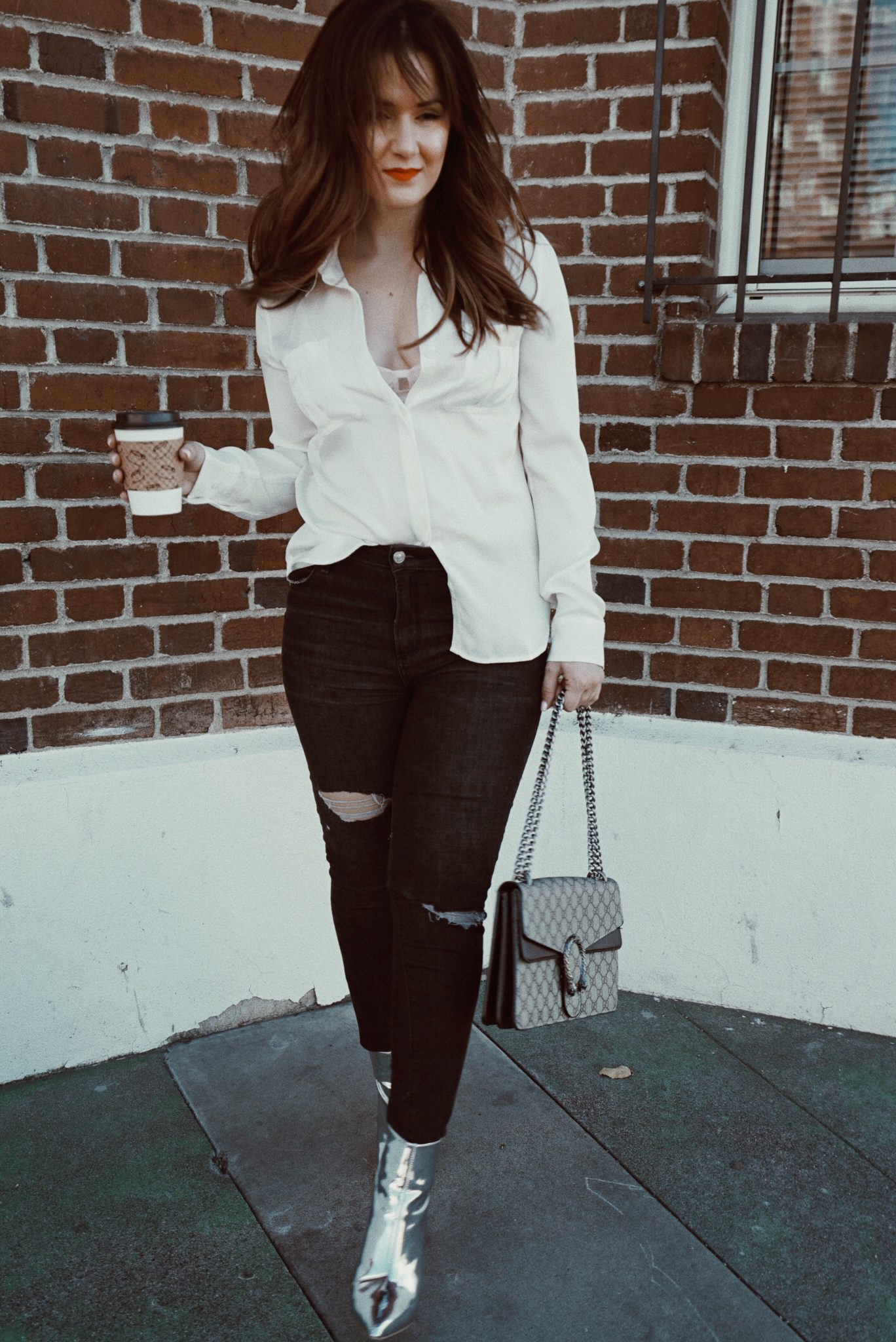 Hello, babes! As some of you have noticed already, I've debuted a new look – I pulled the trigger and went with bangs (thanks to your help on Instagram Polls & Lindsay from Salon Lux!). With my new look, I decided to refresh my fall wardrobe to reflect this new me. I'm so excited to be partnering with UNTUCKit to show you how I style my favorite closet staple that goes perfectly with my new hairstyle – and that, my friends, is the classic button-up.
I opted for a chic polka dot style, as well as a classic silk button-up. The quality of these shirts just simply can't be beaten. For classic pieces like these, I've found that it's essential to invest in quality fabrics so that they'll stay in great shape for years to come. Not just that, but they won't wrinkle. I used to opt for fast-fashion options that would wrinkle in seconds, and that definitely isn't a great look. Not now, not ever. Not to mention, great quality = COMFORT!
What's great about UNTUCKit's shirts is the contoured hemline – which adds a level of sophistication to a casual look… just what I needed to help debut my new look. The length of their shirts and their signature sail is perfect for the girl (and guy!) who likes to live life on the edge by leaving their shirt untucked. I know, I know – I'm such a rebel.
As for the chic polka dot piece, I styled it with a poppy red lip and matching Henri Bendel bag, my coveted Gucci belt, a black mini, and some fun white ankle boots. Being that it's still in the 70-80's here in Reno – this outfit is a great transition into the cooler months (which will hopefully come soon!).
For the silk number, I paired it with my same poppy lip (that I'm loving with my new bangs!), a peekaboo cami, a Gucci bag, black distressed denim, and some silver metallic ankle boots.
Which look is your favorite?! Comment below!
Thanks for reading babes – looking forward to your responses! xo