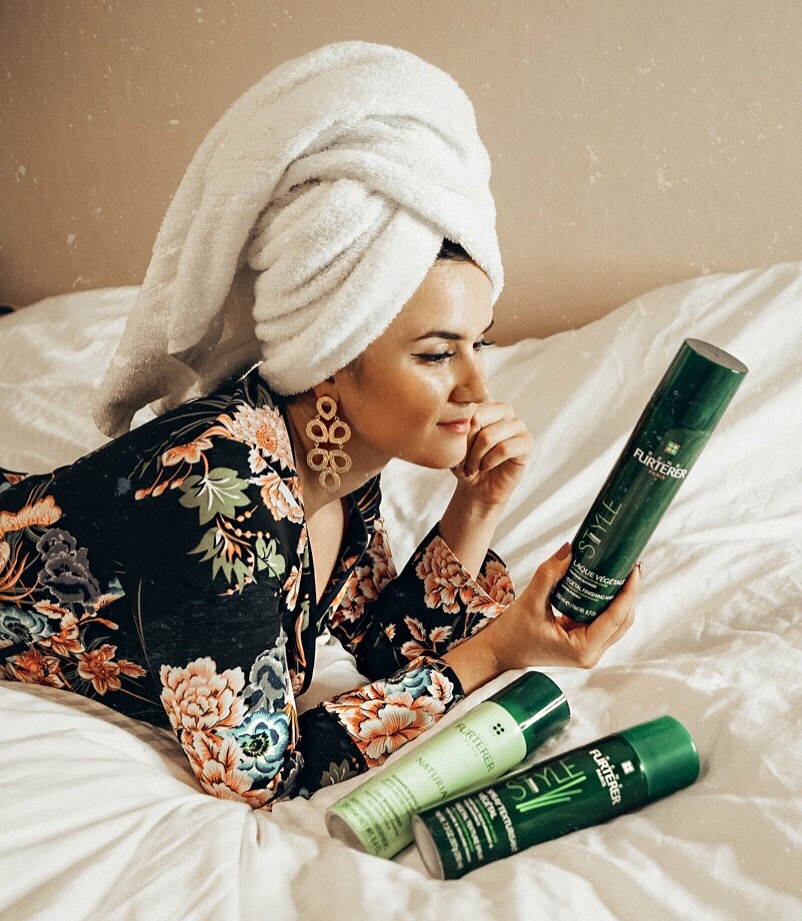 Winter Skincare Routine
As some of you may know, my mom is an esthetician, so I've always loved skincare. I grew up learning about the importance of taking care of my skin, and I'll forever be grateful for this.
Most of you are here because you want to learn more about my winter skincare routine; this post will specifically be about combating dry winter skin.
To start off, my skin is really strange. I've recently been dealing with outbursts of breakouts, and it seems that when I finally was able to take control of them – another aspect of my face needed immediate attention. I'm not sure if it had to do with the products I've been using or the weather – but my skin has been super dry lately.
In fact, I don't think my face has been this dry… ever. I had been dealing with scaly, flaky skin that feels rough to the touch. This is especially unusual for me considering that my skin runs oily.
I took to my medicine cabinet to investigate how I should combat this and ordered some products after scouring the internet for a few hours. I'm so excited to reveal that I finally learned how to combat my dry, winter skin – and I hope that this post helps you if you're going through a similar experience. Read on to learn about the steps of my winter skincare routine.
Step 1: MELT AWAY MAKEUP
When it comes to removing makeup, I like to use a good, clean product to melt away any stubborn makeup so that it doesn't linger in my pores. Green Clean by Farmacy is my favorite product that does this. It gently melts away my makeup, and it feels really good on my skin after.
Step 2: CLEANSE
Origins recently sent me their cleansing makeup-removing jelly, and it was love at first site. I like to use this after a cleansing balm in order to really get in and make sure that all trace of my makeup is gone. It comes out like a jelly and transforms into a nice, milky consistency. It dissolves any remnants left and helps make my face feel really refreshed.
Step 3: MASKS
Since my face has been super dry lately, I knew I needed to invest in some moisturizing masks in order to get my face back to its original state. As a huge Glossier junkie, I knew I had to give the Glossier Moisturizing Moon Mask a try – and as always, their products never disappoint. This mask has a really thick consistency, almost like their rich moisturizer and you can really feel it seep into your pores for a rejuvenating experience.
I've read up on the Dr. Jart Water Replenishment Sheet Mask, and knew that I had to give this guy a try… and I'm so glad I did. This really seeped into my crazy dry skin and helped restore the surface of my face. It made my face feel really soft and supple – I stocked up on this for not only winter, but it's perfect to use for a quick "me-time" treatment.
Step 4: TONE
I know that I have to be careful when it comes to toners because sometimes they can really try out my skin. After scouring the internet for a hydrating toner, I landed on the Mario Badescu facial spray with aloe, herbs, and rosewater. The aloe does a really nice job of keeping my face hydrated and refreshed.
Step 5: SERUM
After toning my face, I immediately follow it up with a good serum to replenish and nourish my face. The Fresh Rose Deep Hydrating Serum does a really good job of quickly seeping into my skin to hydrate and replenish for a healthy glow.
Step 6: EYES
I'm really loving this Dr. Jart+ Water Fuse Hyrdro Soothe Eye Gel lately. I like to store it in the fridge so it feels cold and refreshing during application. Between you and me, this is by far the best step. It never disappoints!
Step 7: MOISTURIZER
The Glossier Priming Rich Moisturizer is an absolute luxury that you need in your beauty cabinet, without a hefty price tag. This rich and creamy moisturizer seeps right into your skin, is nice and thick for instant hydration, and the scent is out of this world. The rich hint of lavender makes me feel like I'm at a spa on a daily basis.
Step 8: LIPS
Can't forget about lips! I apply the Sugar Advanced Therapy Lip Treatment on after moisturizer, my routine simply doesn't feel complete without it. It does a really good job of sloughing away dead skin. The Bliss Fabulips Sugar Scrub is even better for extreme conditions.
Step 9: MIST
I like to keep the Herbivore Hydrating Face Mist by my side at all times for when my skin needs an instant boost. I bring it with me to my desk, in my car, and in the living room for an instant spritz for whenever I need it. Plus, you can't argue that the packaging is just adorable!
I really hope you enjoyed learning more about my winter skincare routine! If you can't tell, I absolutely adore all of these products, and would never vouch for them if they weren't short of amazing. If you scroll down further, you'll find more of my winter skincare routine favorites.
PS – I was really pleased with the results of my 2018 Instagram Poll Survey that you love skincare as much as I do! It sounds like a skincare series is definitely in order! For more on my beauty favorites, be sure to head to the beauty section of the blog.
xo,
Lily