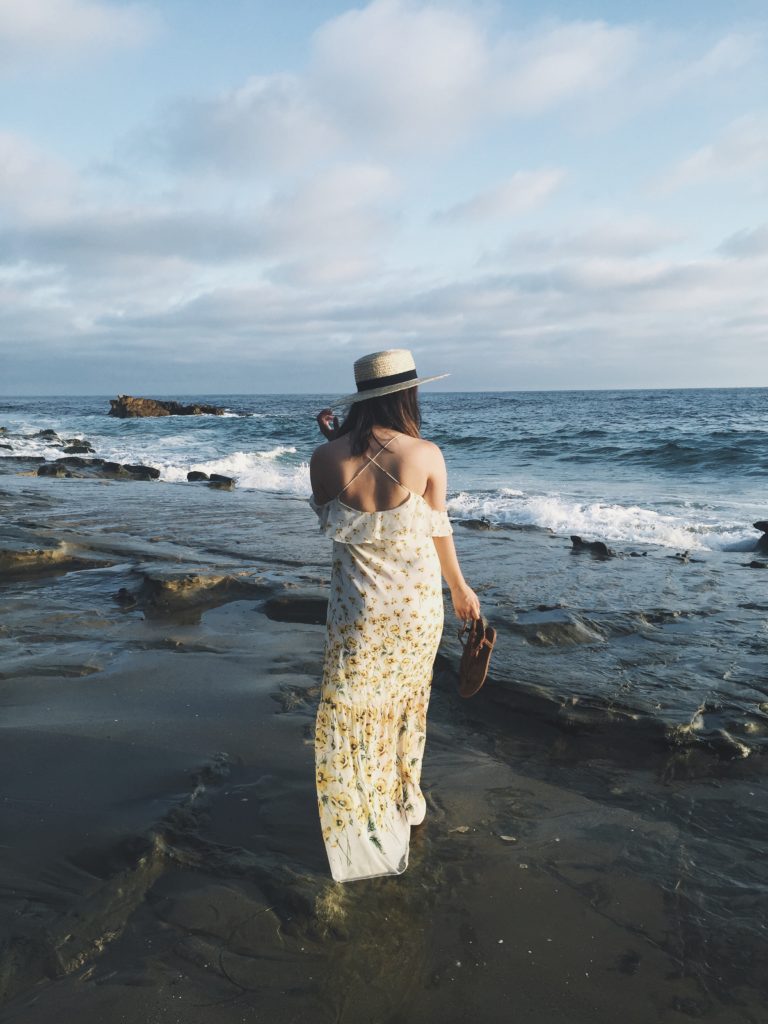 This Zara dress was by far my favorite look of the summer, and I'm 99% it has to do with the beautiful scenery that it was shot at. Laguna Beach is seriously my favorite… who wouldn't want to live here?! As always, I've linked my entire look down at the bottom.
Read on to get the details and to view the amazing scenic shots from the shoot with my Zara dress!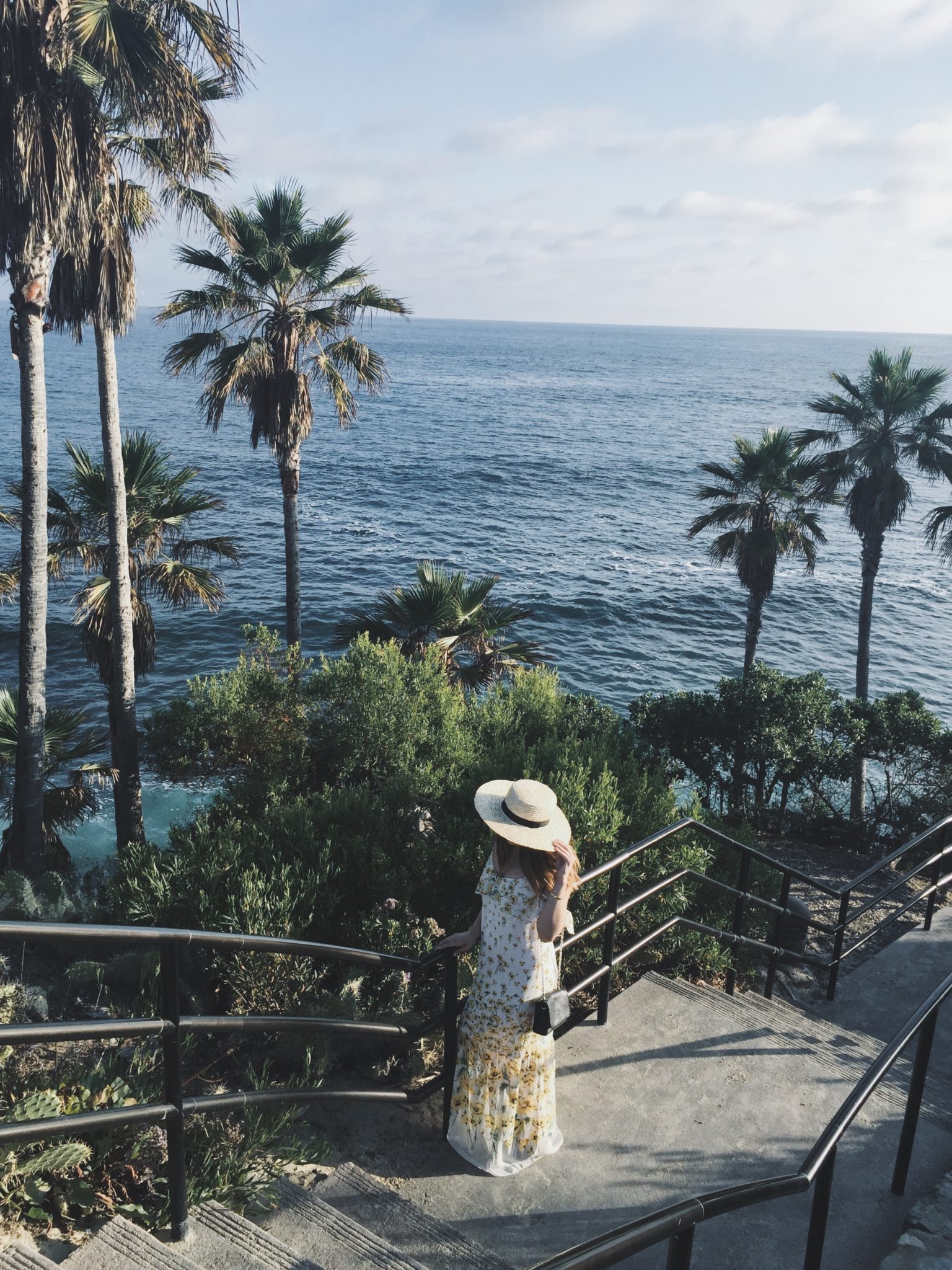 I paired this outfit with my coveted straw hat from H&M which has been sold out for months. Luckily, I found a similar one from Free People that just so happens to be on sale! I didn't need it, but you know I bought it. #thestuggle For less than $20, it's a total summer steal.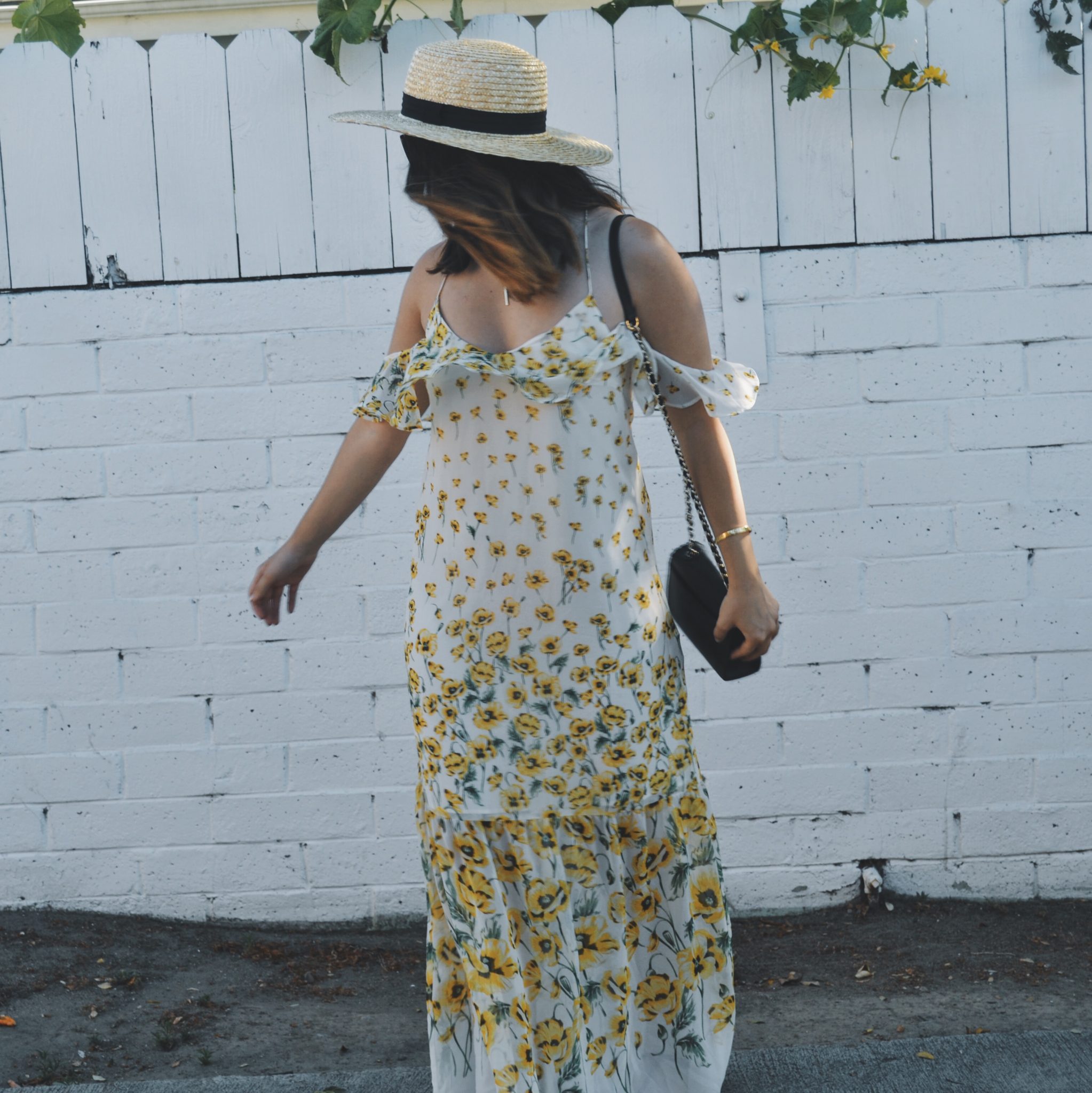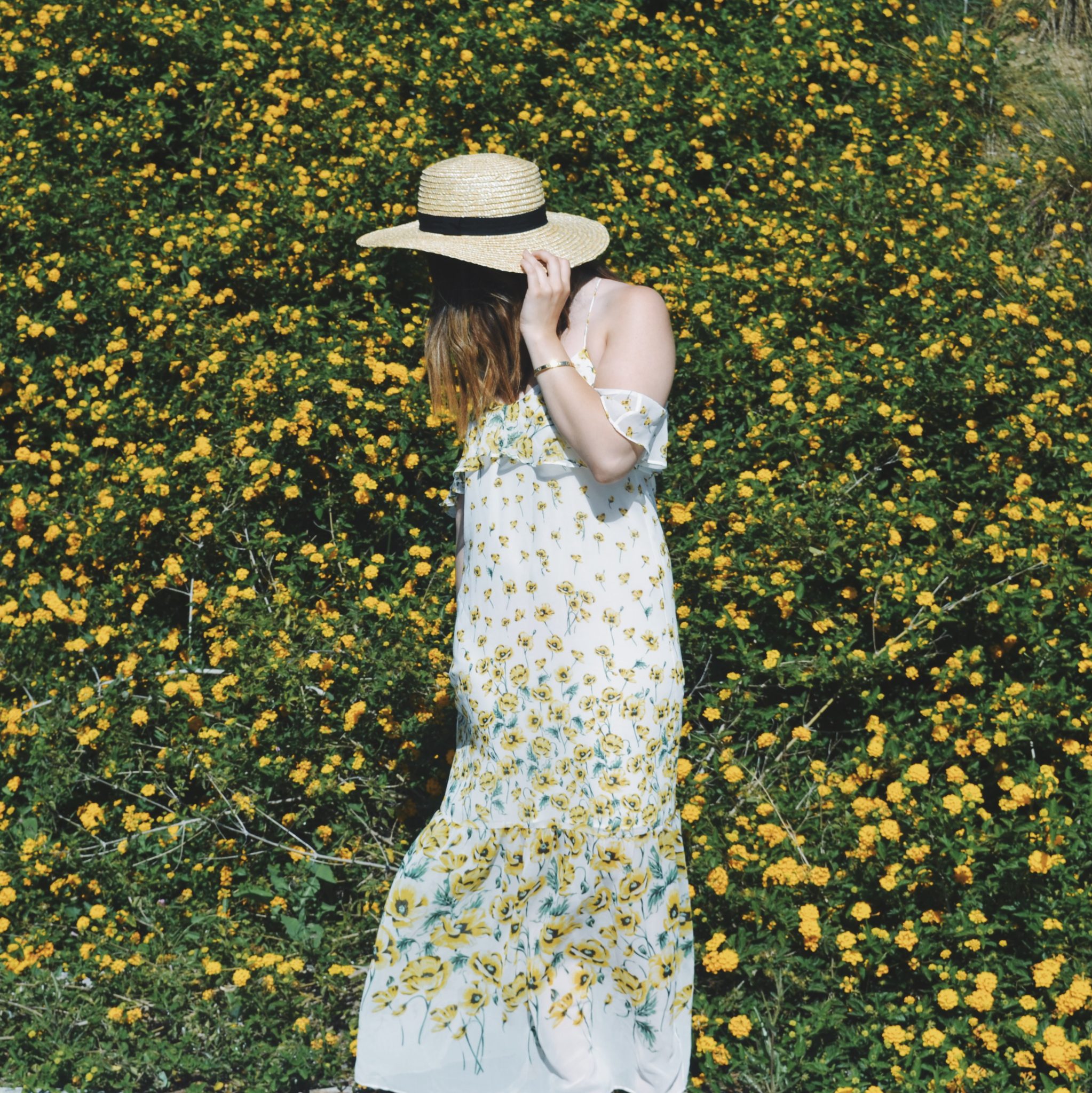 As for jewelry, I wore a lariat necklace paired with my Cartier bracelet and kept it pretty minimal. I try to keep my jewelry minimal when I'm wearing patterns so they don't mesh.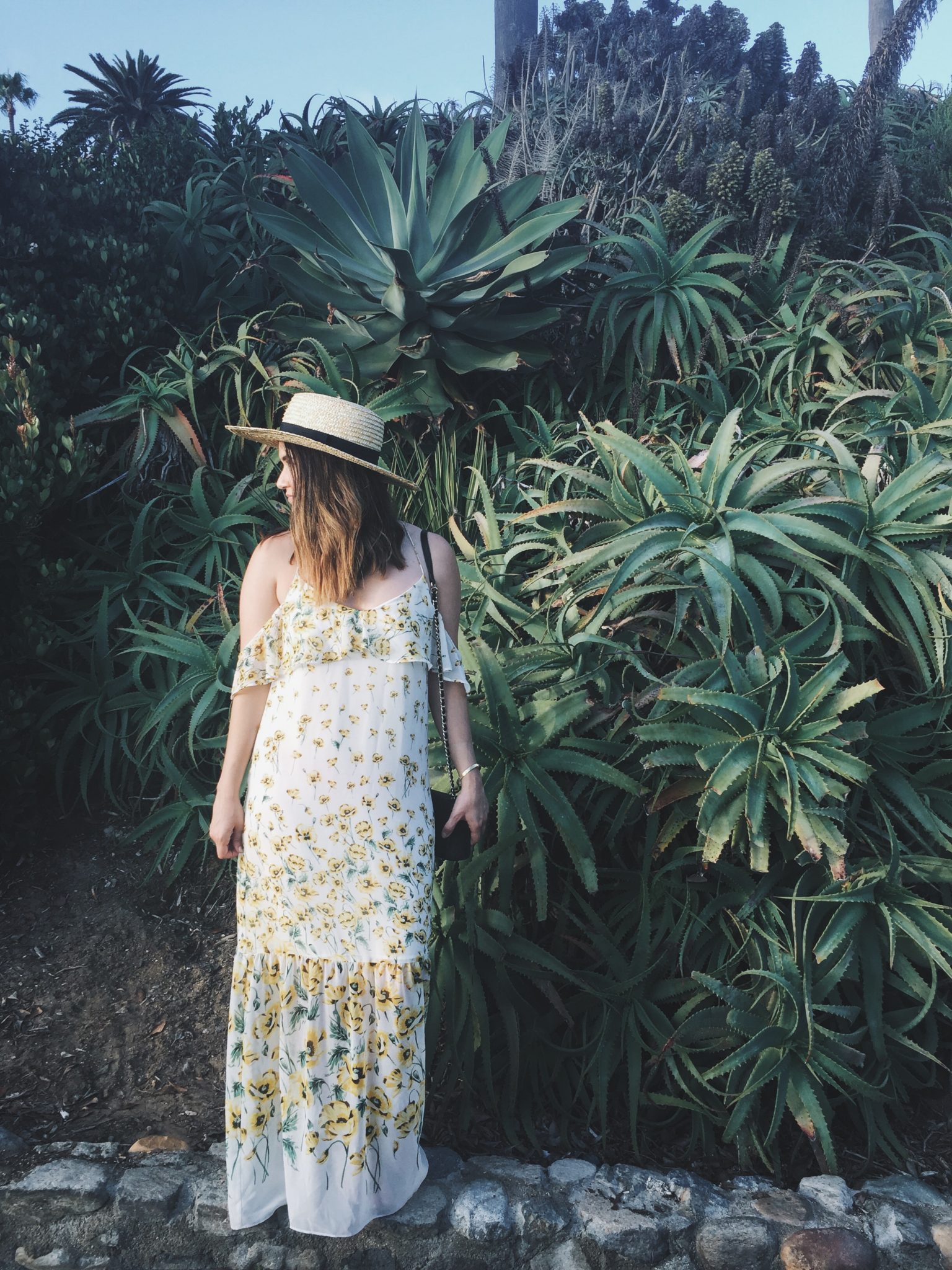 To finish off my accessories, I went with my black Tory Burch crossbody and some Frye sandals. Again, I kept the rest of my accessories pretty minimal so they don't clash with the pattern of the dress.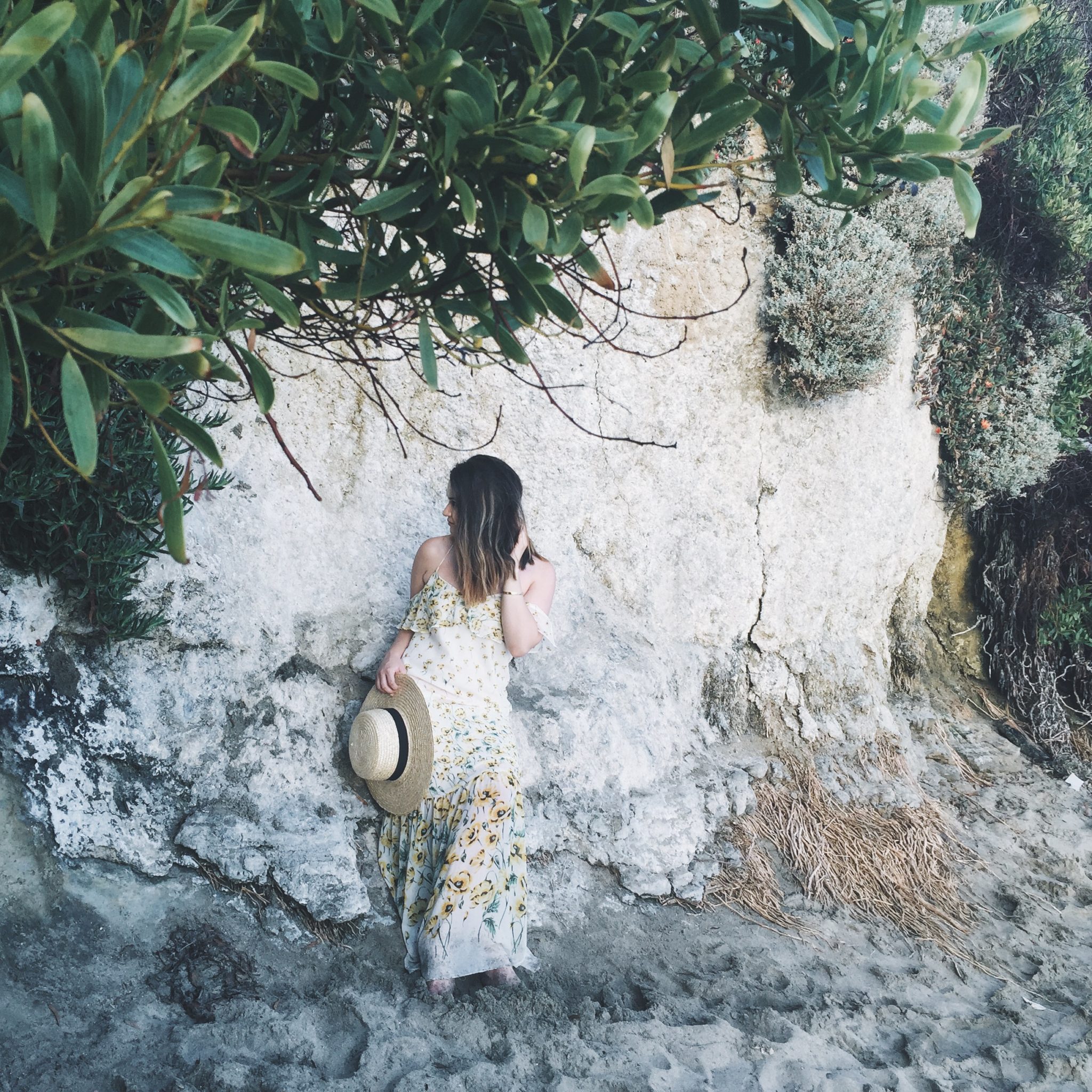 So I scored this awesome dress at Zara, but unfortunately I can't seem to find the link to it online, but I was able to find the same exact dress on Chicwish. It's identical and I believe it's less than what I ended up paying for the Zara dress.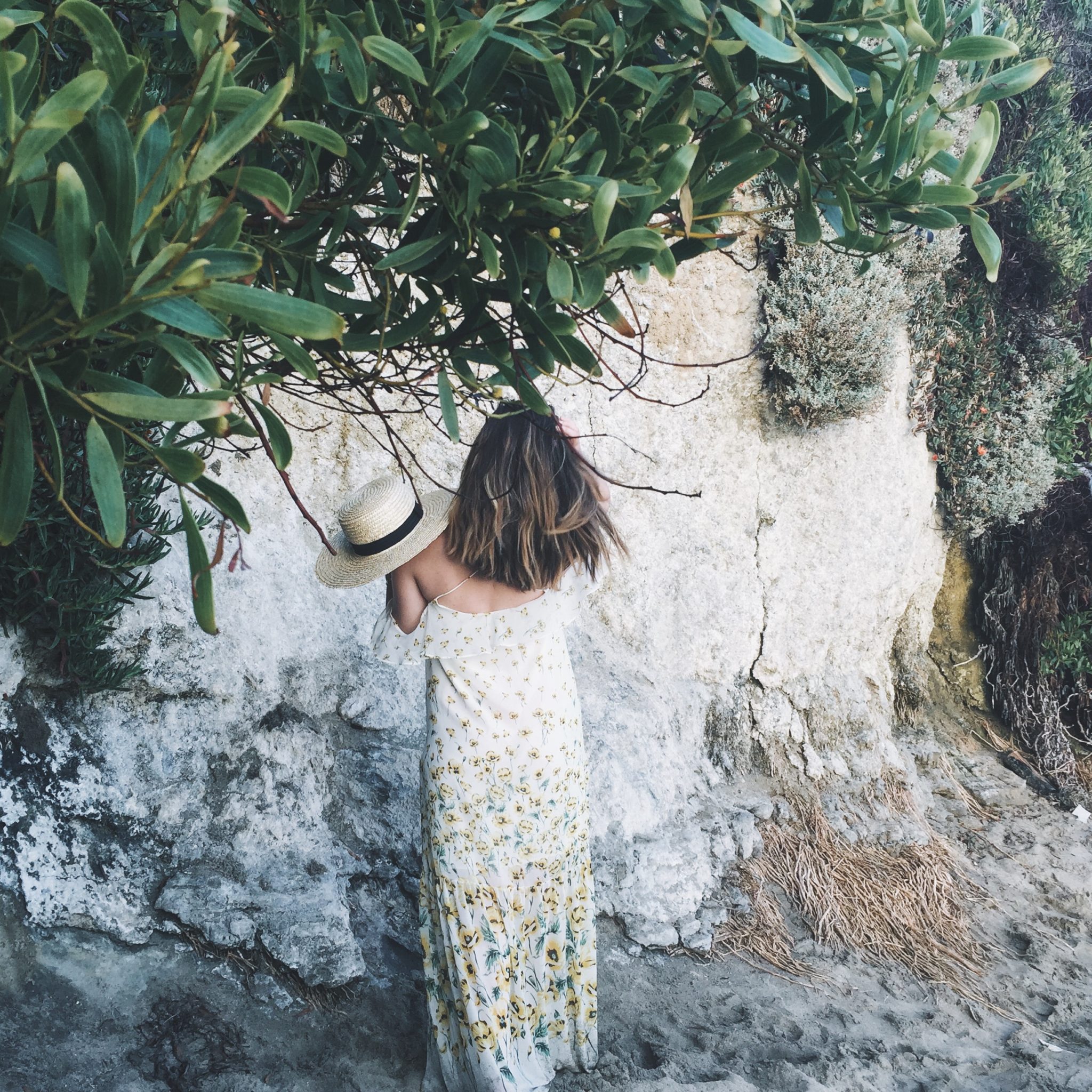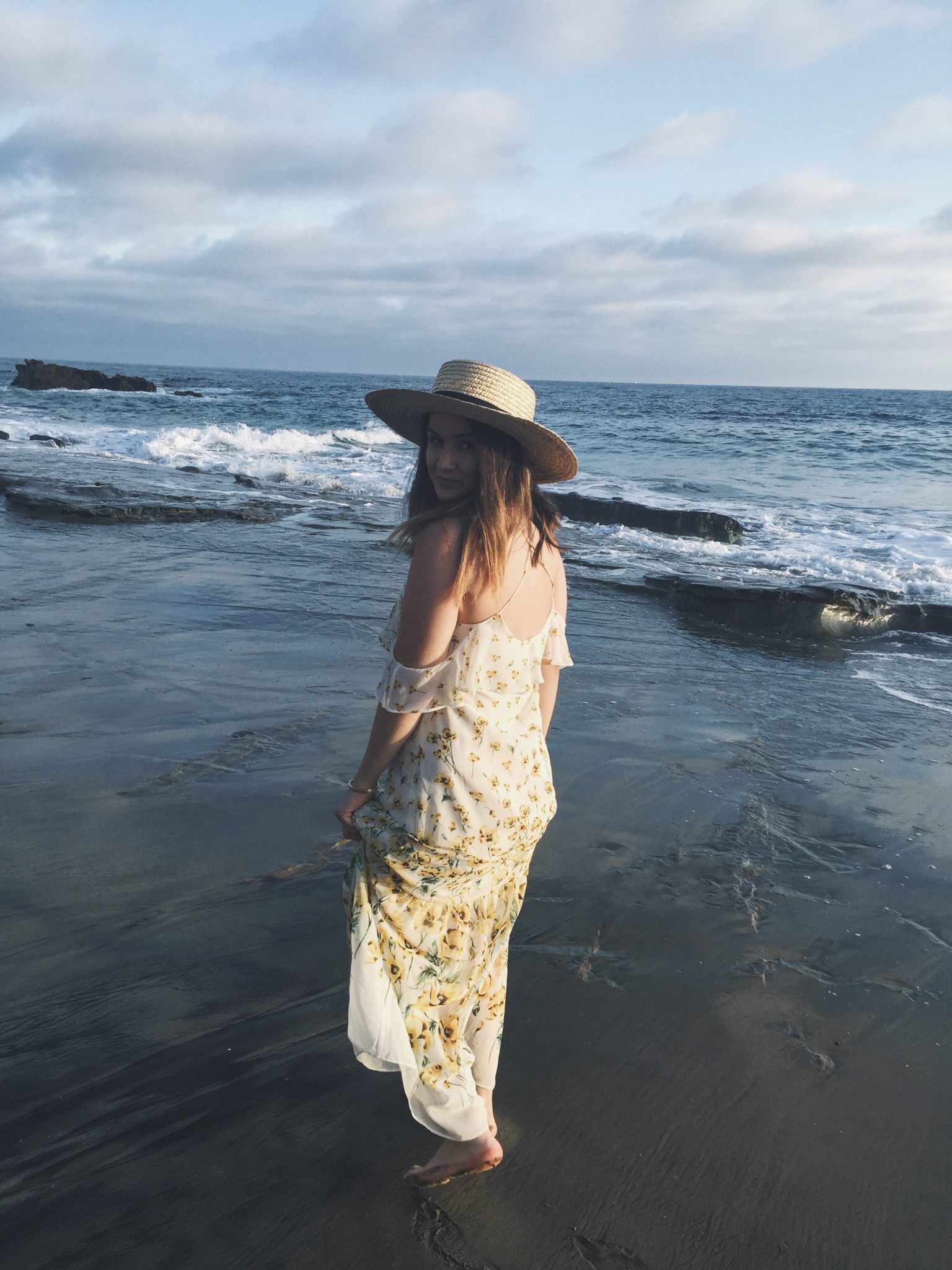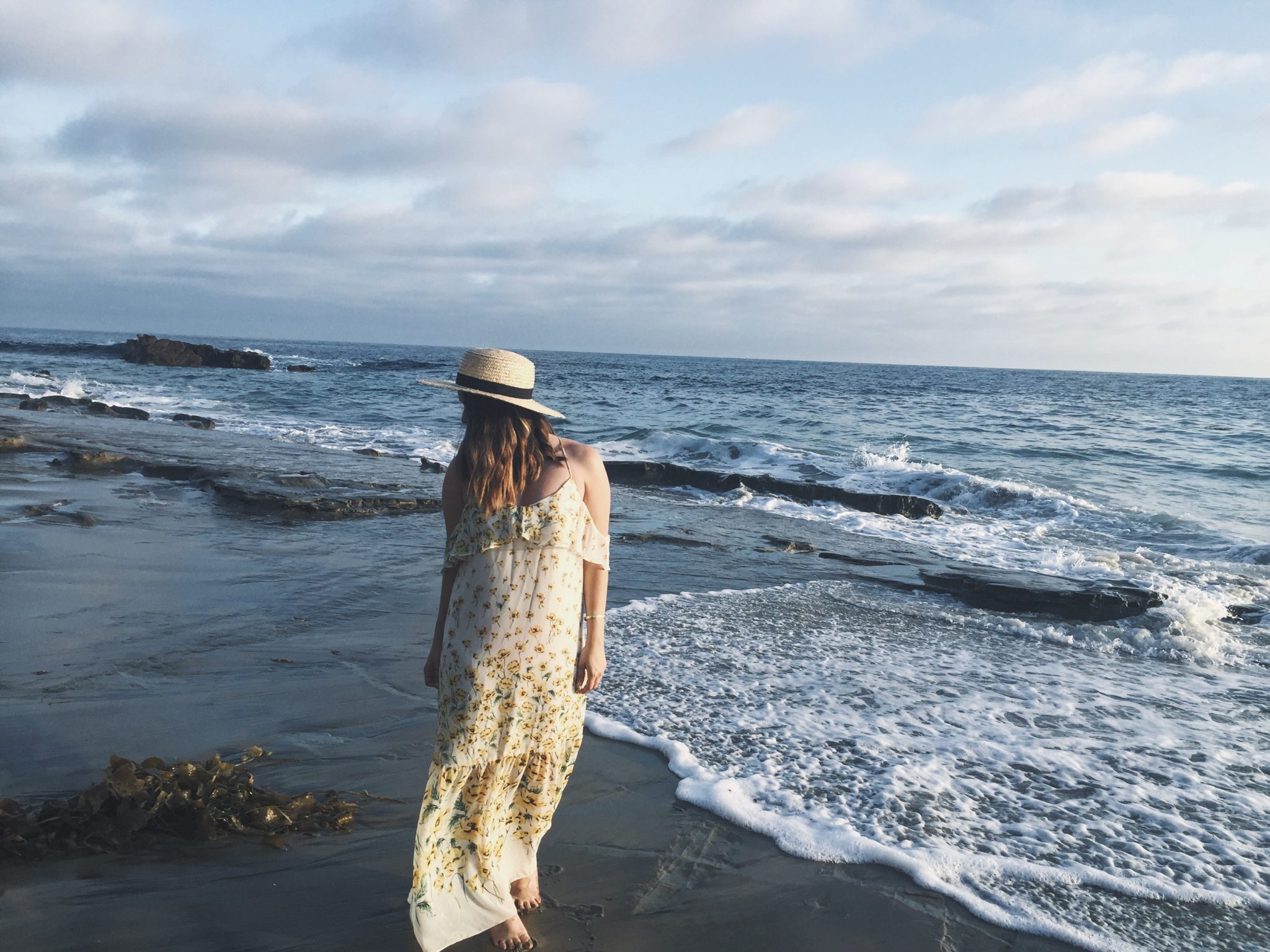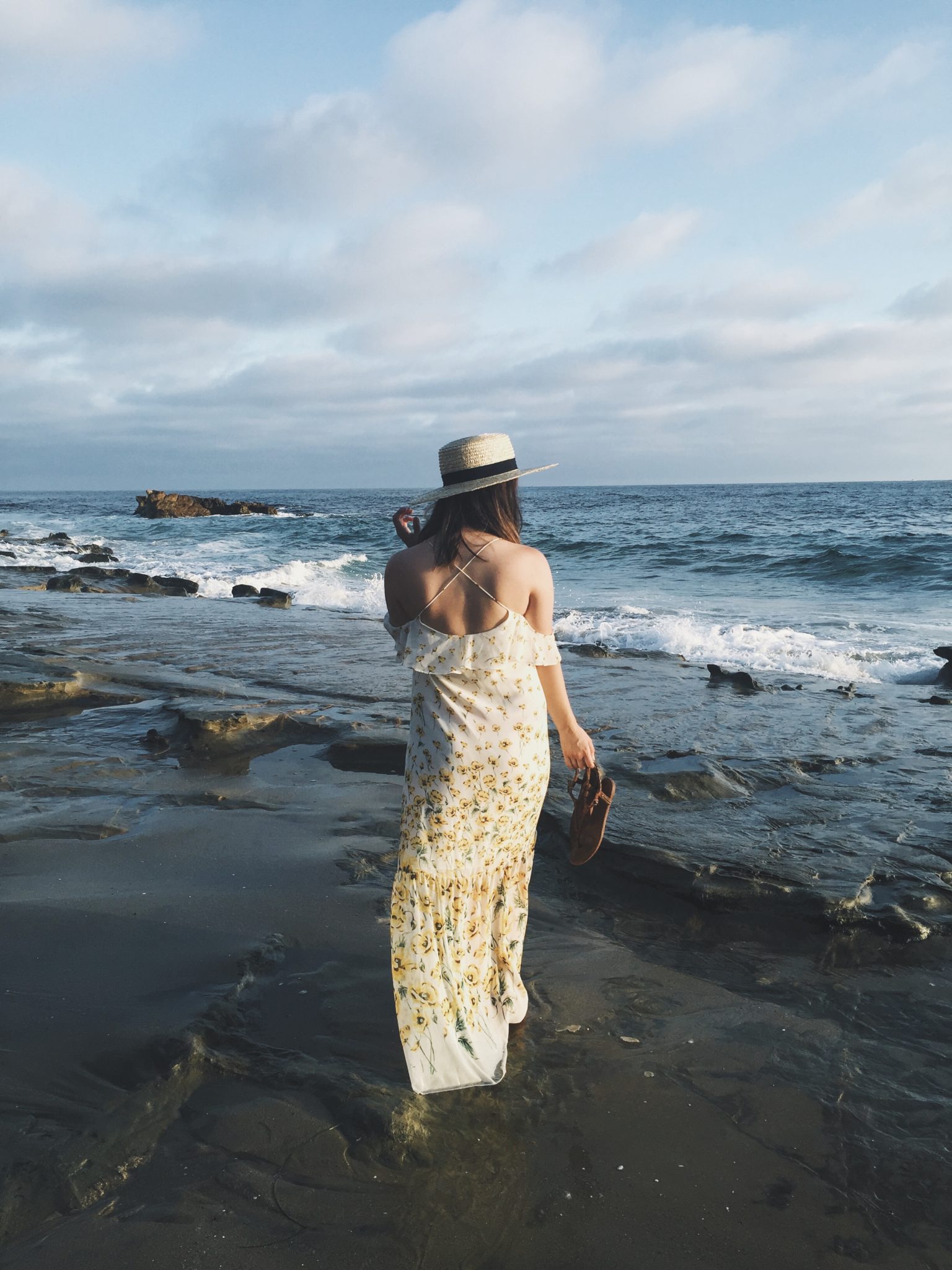 Just how amazing is Laguna?! I'm so lucky did I live to close to Tahoe in order to get a quick beach-fix. I think it's so important to know what's good for your soul and to do just that. It's so easy to get caught up in busy daily activities, but I think it's just as important to set aside some me-time to do what make YOU happy (you know, besides your career). I think people automatically associate their passions with their careers, etc. but I think it's just as important to enjoy yourself and go to the places that you love the most. As they say, work hard but play HARDER! You absolutely deserve it!
As always, thank you so much for stopping by and reading/shopping with me. I really hope you enjoyed this post and I welcome any feedback on what you'd like to see in the future. Do you like my shopping posts? Outfit posts? Travel posts? Let me know in the comments below!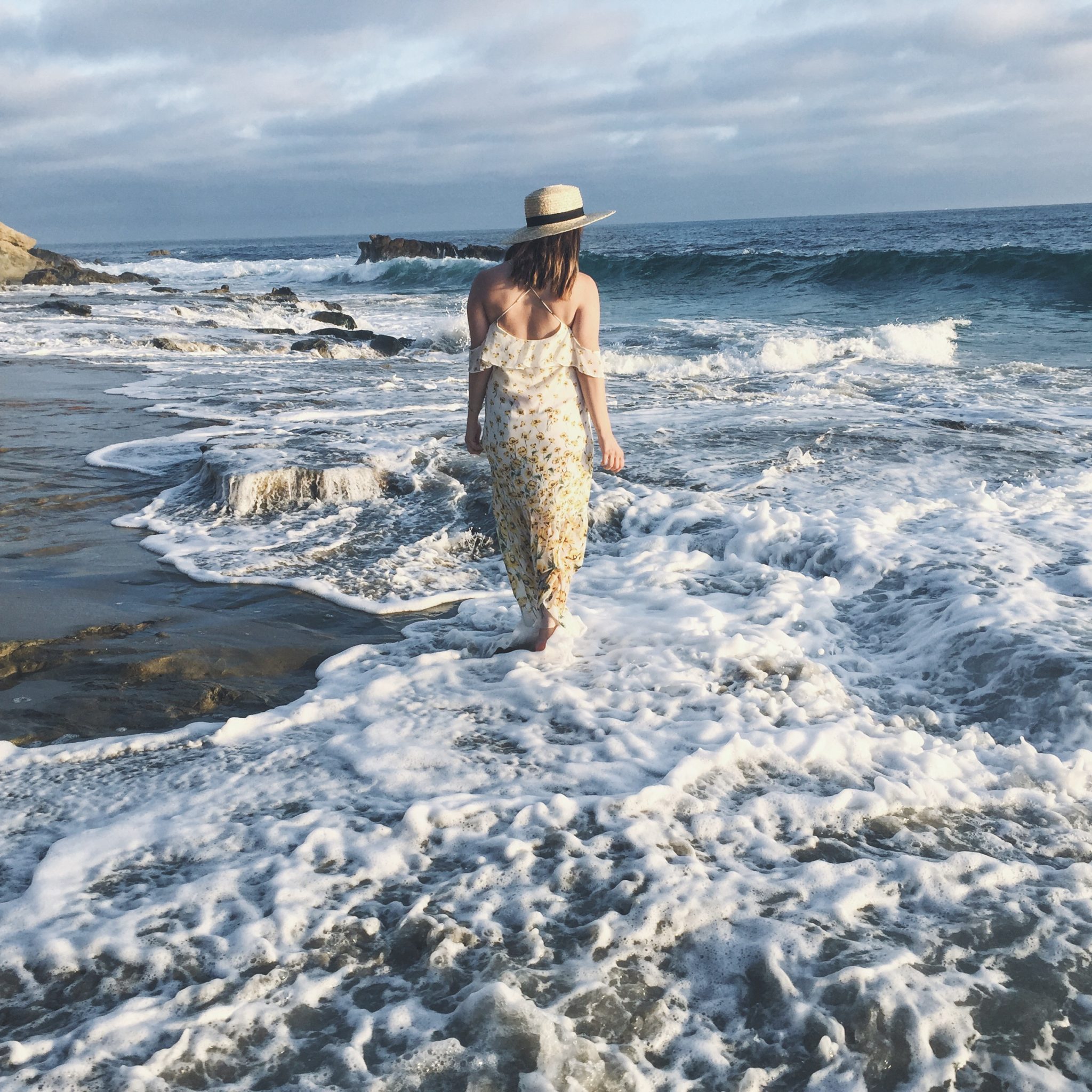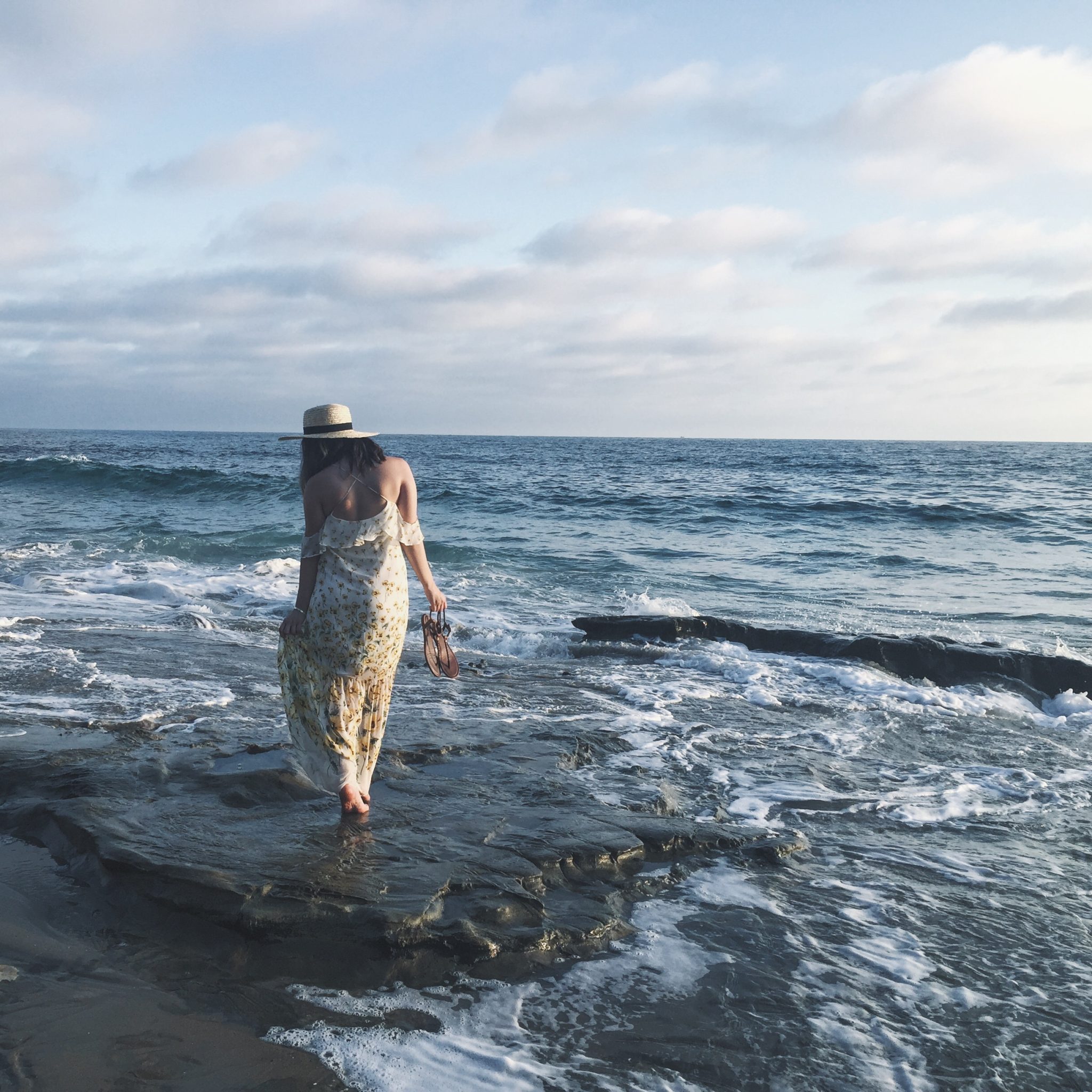 Xo,
Lily