*Thank you to David's Bridal for sponsoring this post.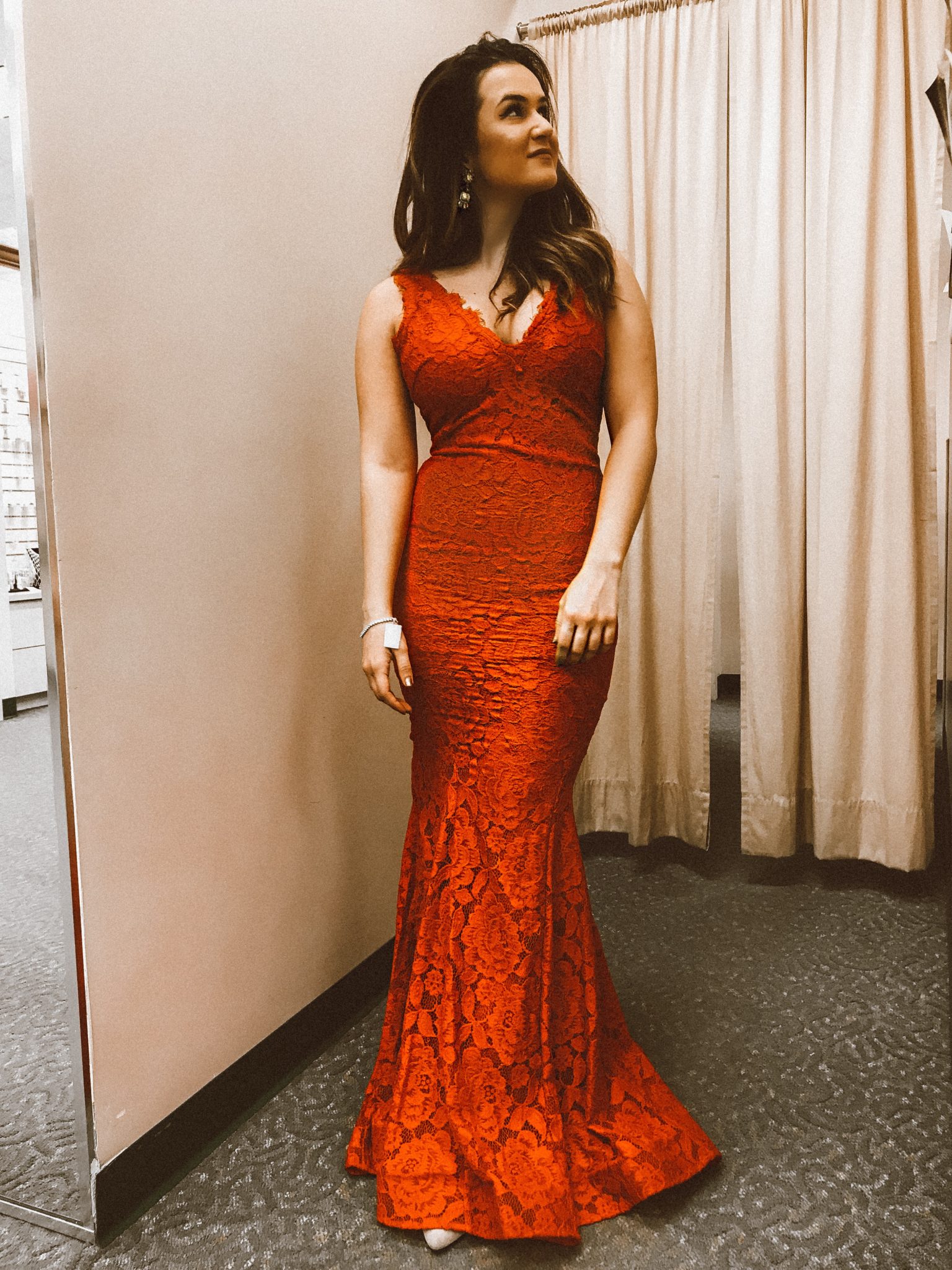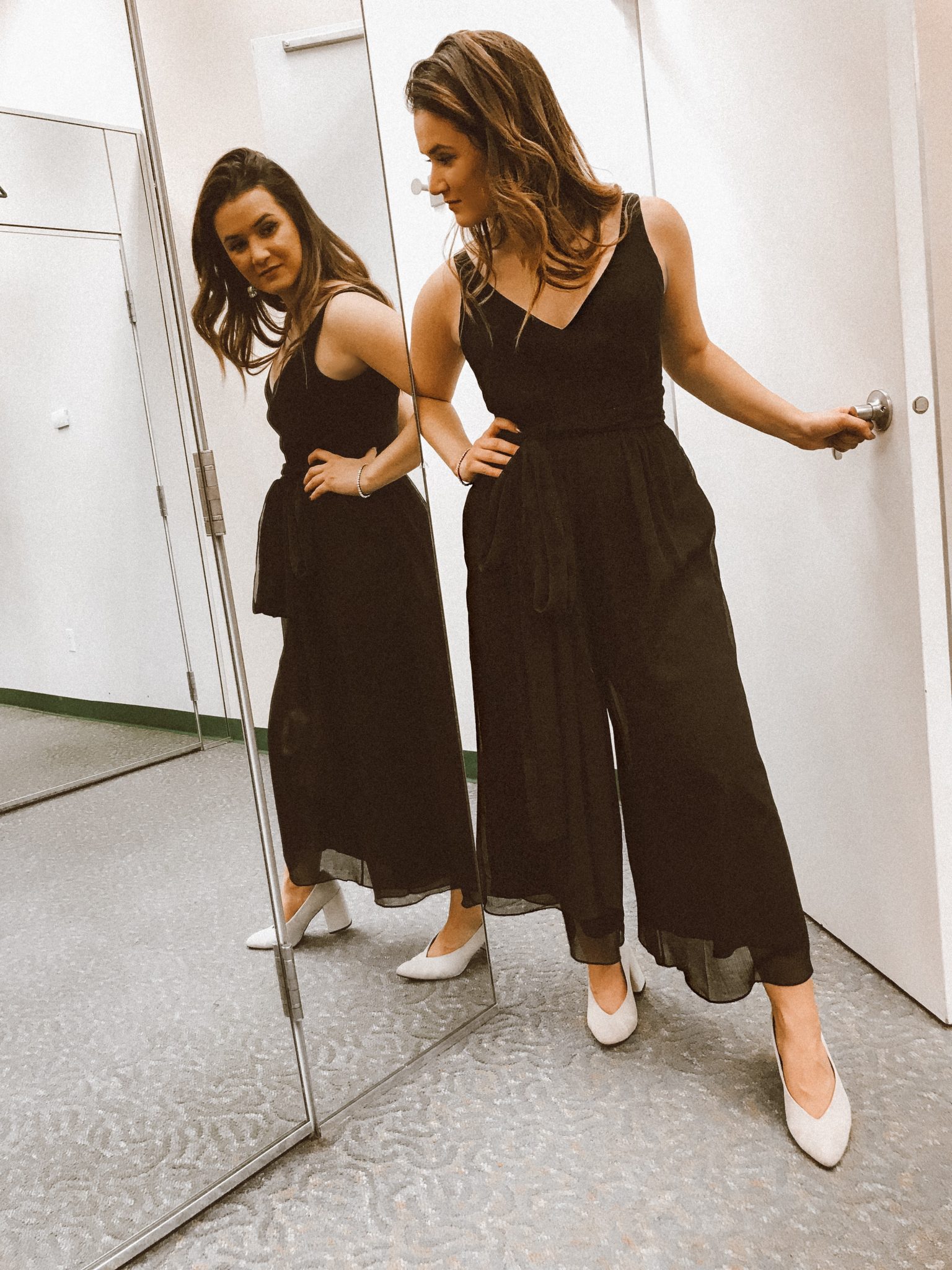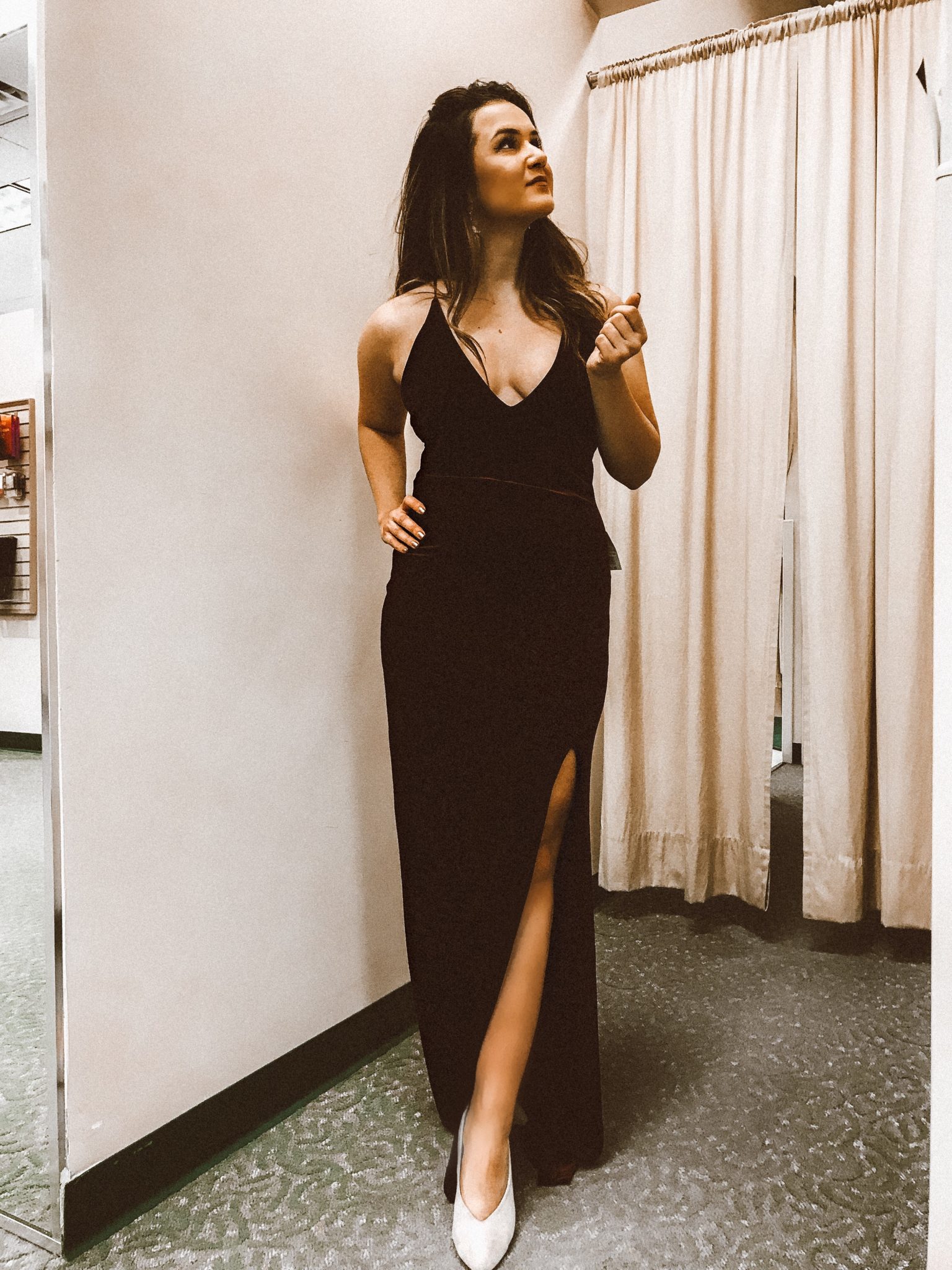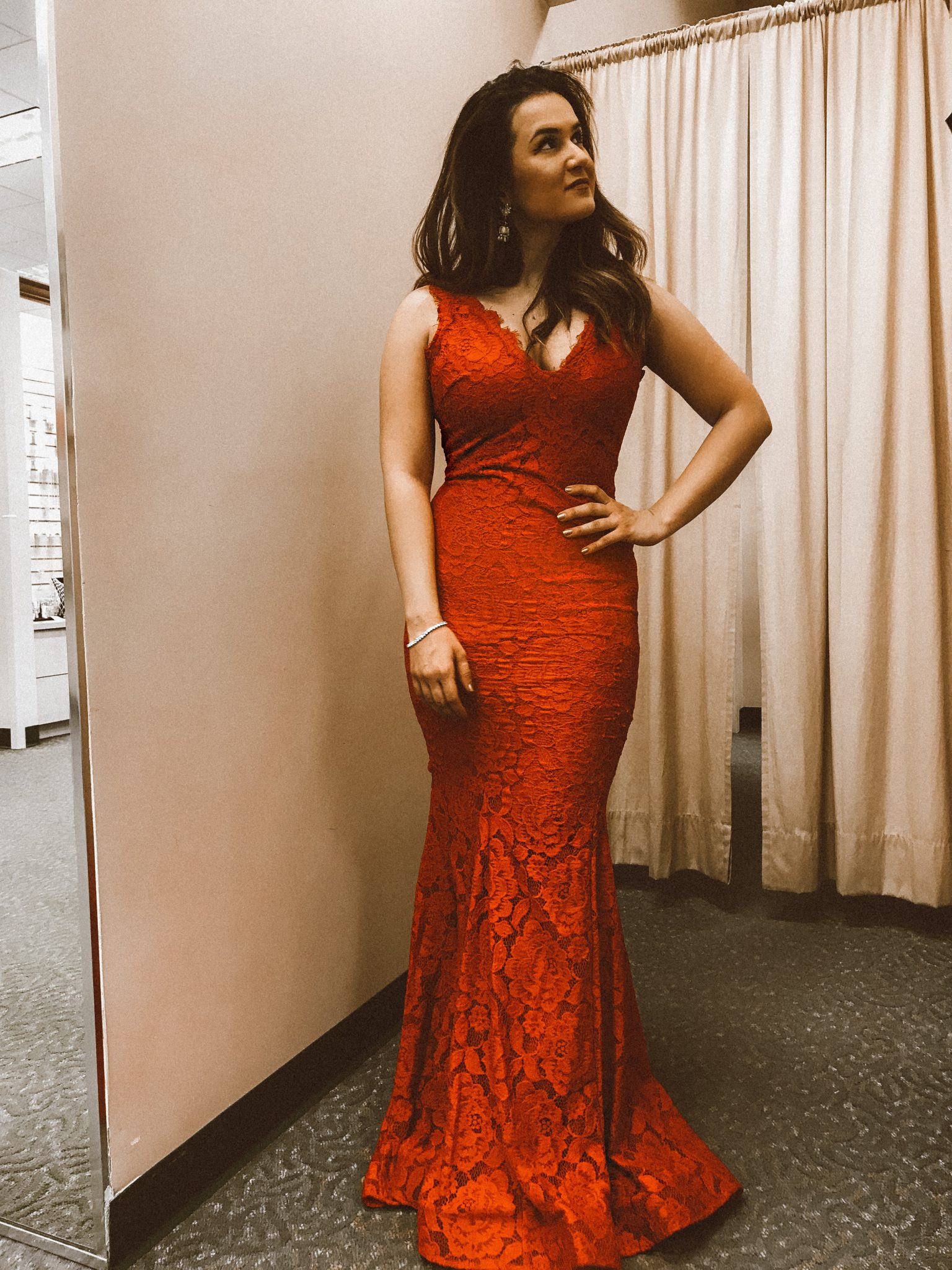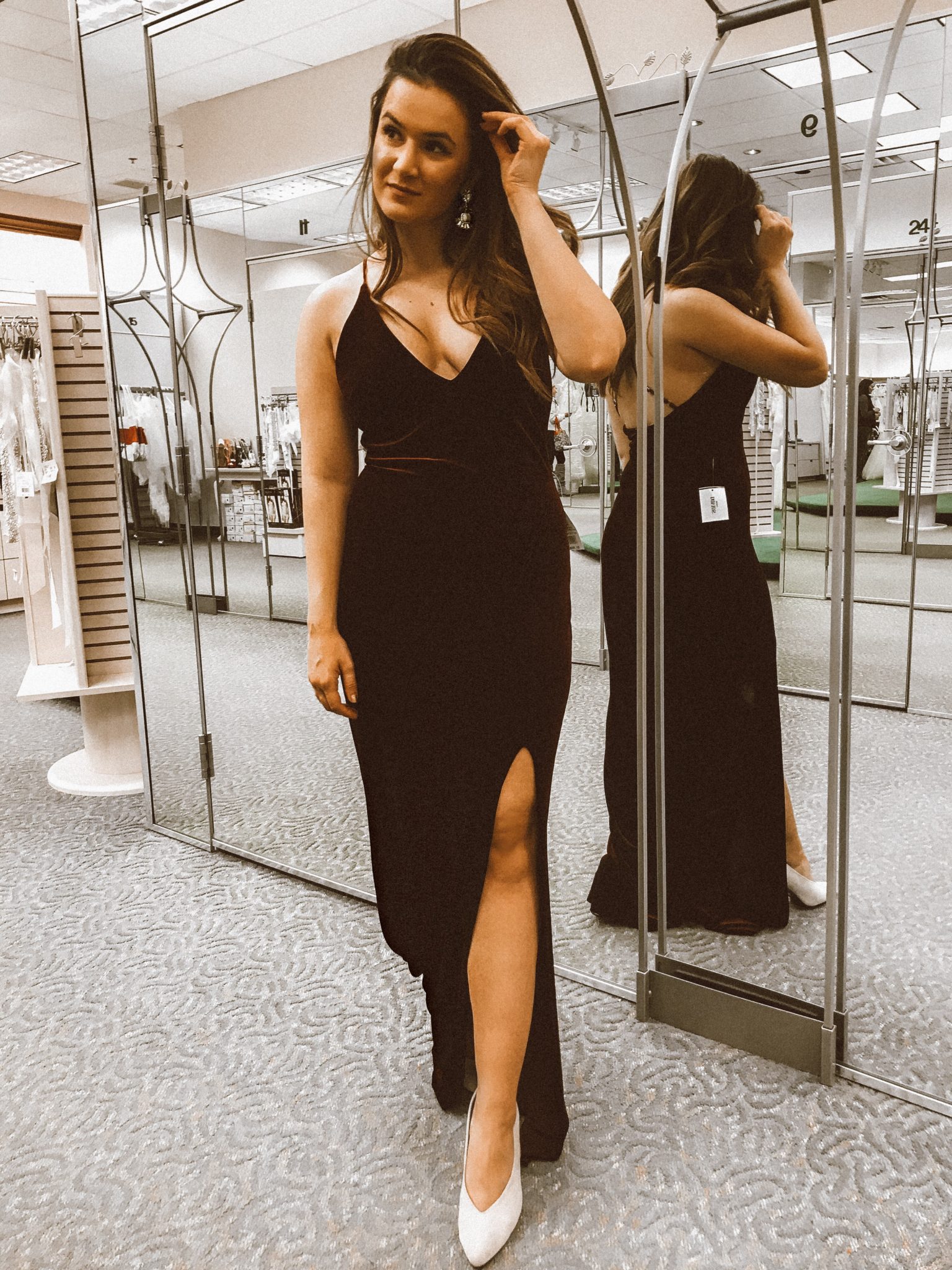 I feel like it's a really exciting time in my life where many of my friends and family members are getting married, which of course means dress shopping! I've been to David's Bridal a few times now for both bridesmaid dress shopping, as well as tagging along for the bride-to-be's special day – and every time gets more exciting than the last!
I recently stopped by David's Bridal to try on some fun dress options for some upcoming weddings, and I was pleased with both their classic pieces as well as their trendier options.
The first dress that I tried on has to be my favorite one out of the bunch. It was, of course, the red number which as you all know is my go-to color.
I totally fell in love with the velvet piece too, not only was it super flattering – but a super trendy option that I can see myself wearing outside of a wedding. Those are always the best dresses, am I right?
For the last option, I went with the jumpsuit which I can totally see myself wearing all the time. Which option is your favorite? Let me know in the comments below!
Finally, a special thank you to David's Bridal for all of your help and kindness throughout the shopping process! Your graciousness and generosity is what keeps me coming back! You can make your appointment online here.
xo,
Lily