*Thank you to Moroccanoil for sponsoring this post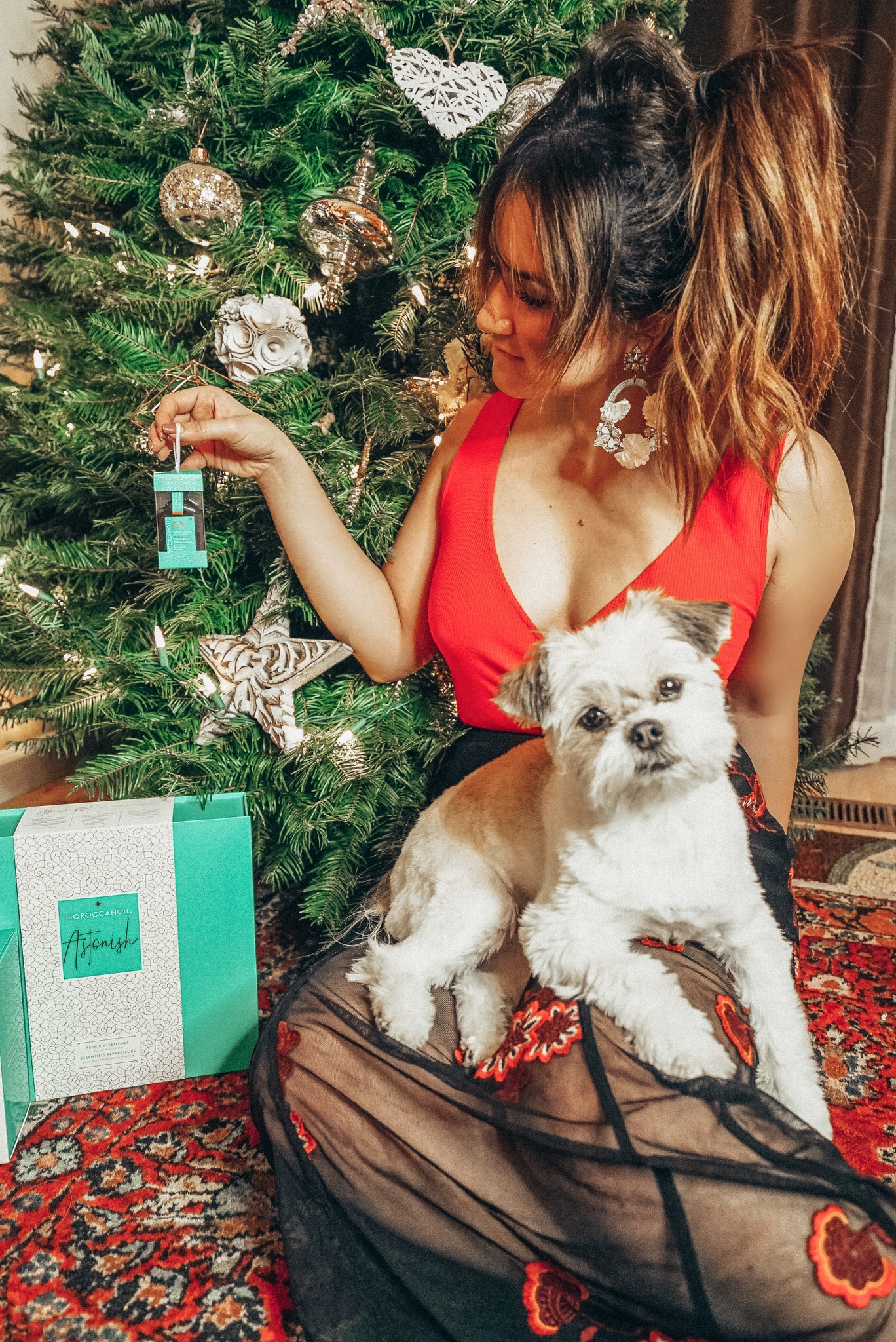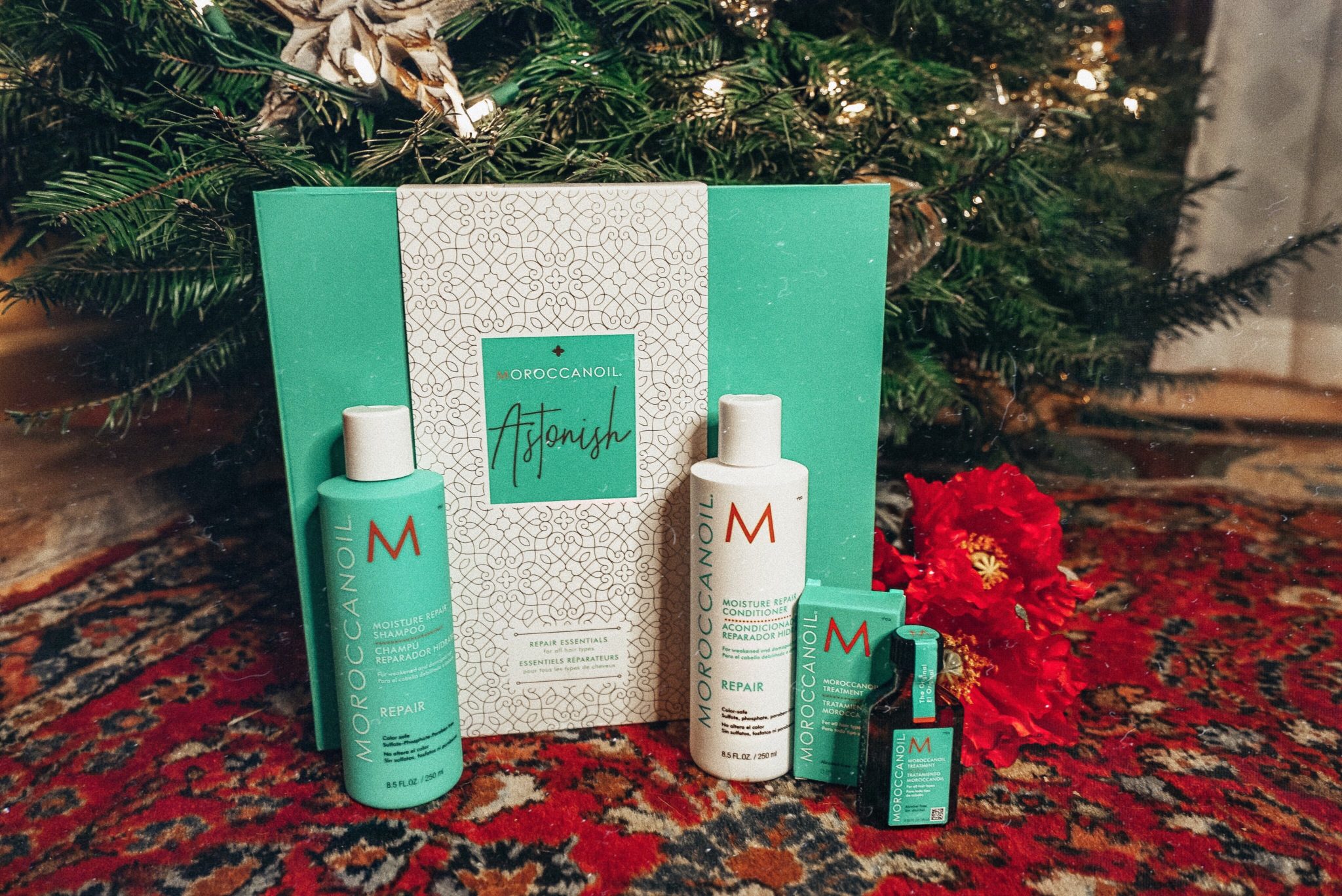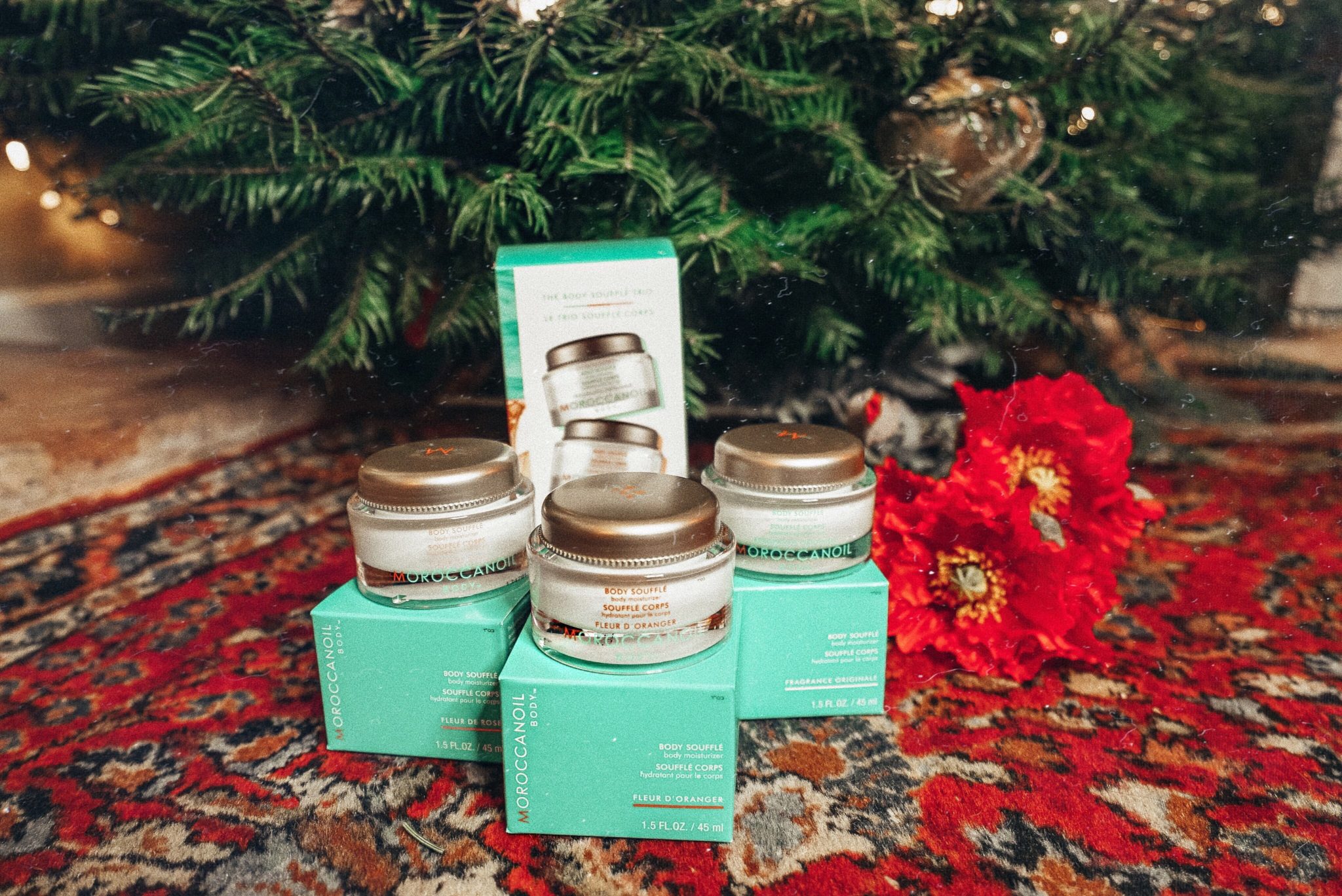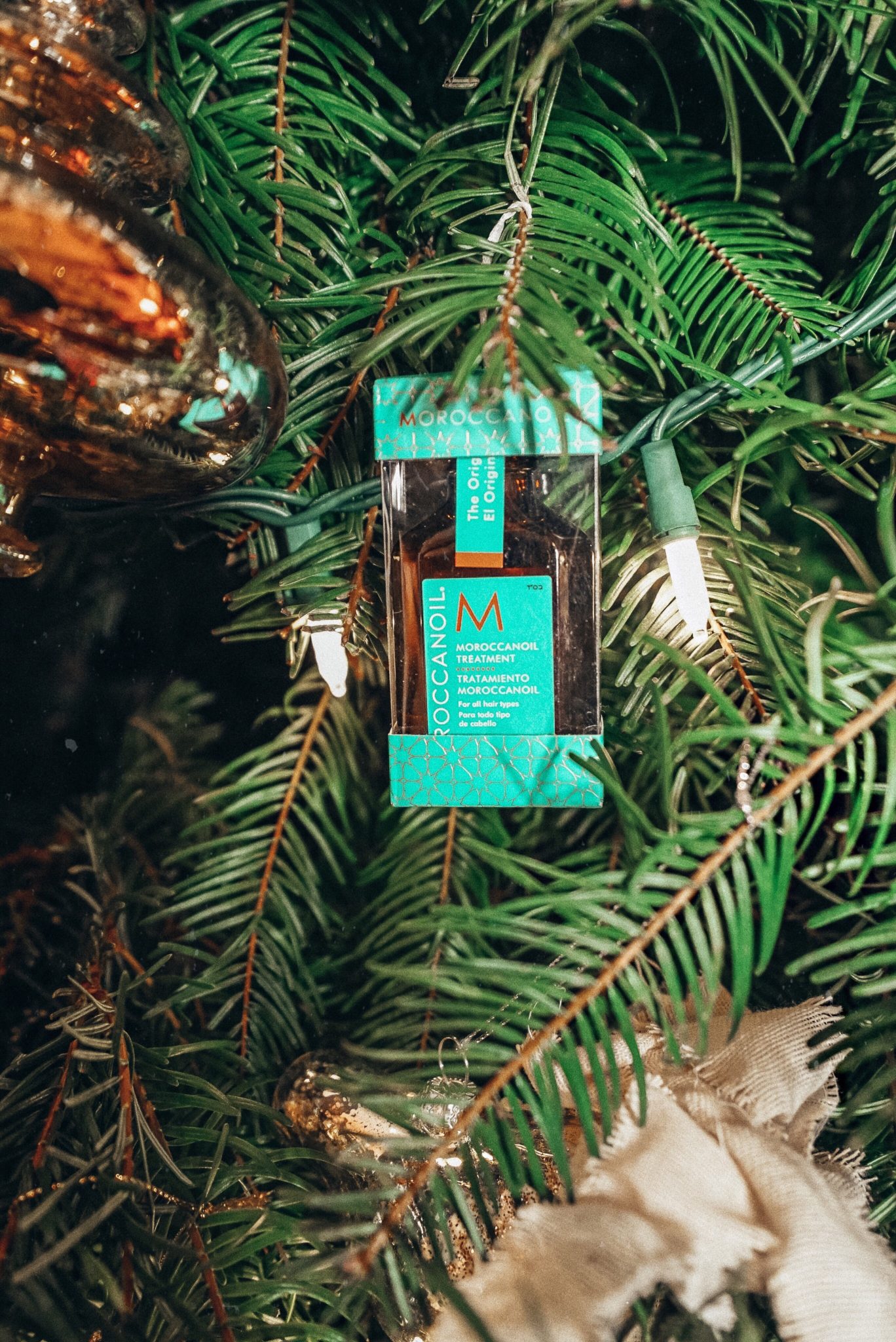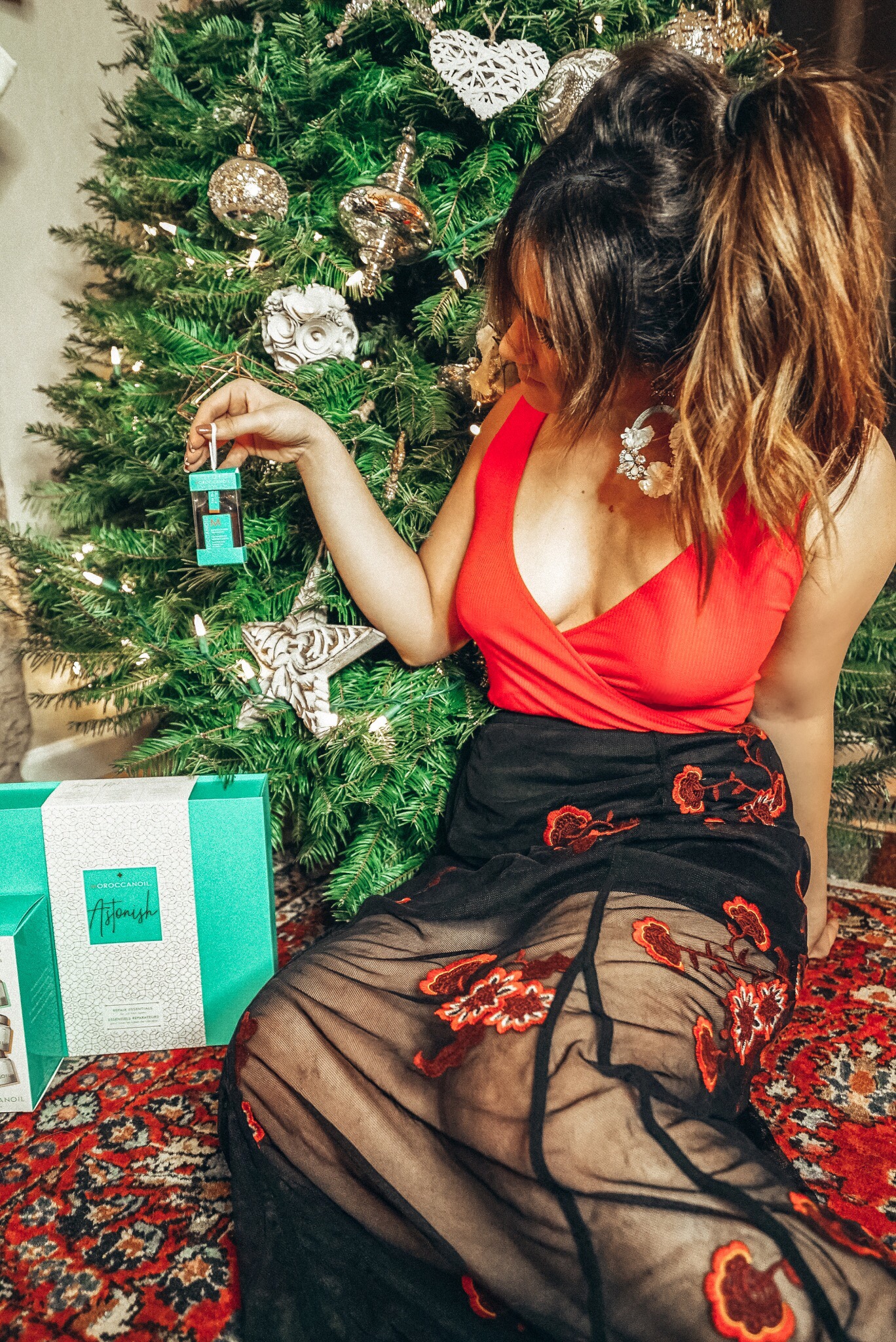 Moroccanoil Curated Holiday Gift Guide
As some of you may already know, I'm absolutely obsessed with Moroccanoil. So much that I have my entire family hooked – boyfriend included, just with the smell alone. I haven't met a single person who isn't obsessed with this stuff. With that being said, I'm so excited to be working with Moroccanoil to personally curate my top holiday picks for your loved ones – guaranteed to please.
Astonish Set: This is the perfect set to introduce a loved one to Moroccanoil, if they aren't already obsessed. Complete with a Moisture Repair Shampoo, Moisture Repair Conditioner, and their famous Moroccanoil Treatment – this trio is guaranteed to impress and rejuvenate.
Body Soufflé Trio: This trio is perfect for the trickier one to shop for. Whether it's for a colleague, a teacher, or even for a loved one – this set is a total no-brainer. These soufflés are a lightweight whip of argan oil and shea butter, made for intense hydration. The 3 scents included are: Fleur d'Oranger (orange blossom), Fleur de Rose (luxurious rose), and Fragrance Originale (signature Moroccanoil scent = aka heaven).
Moroccanoil Treatment Ornament: This adorable little guy will make the perfect stocking stuffer. A little bit of this miraculous hairstyling treatment goes a long way.
You can check out their entire holiday gift shop here for their full range of holiday gift sets and products.