If there's one thing that I could wear every day, it would have to be my classic red sock booties. I wear the hell out of them because they elevate each and every look. I get compliments on them EVERY time I wear them, and I have to admit that they're crazy comfortable too.
So I decided I had to spotlight this closet favorite by styling them in two very different ways to show how versatile they are. PS – every single item worn in this post is from Nordstrom, my ride or die.
I can't wait to hear how you like the looks! Let me know which one's your favorite in the comments below.
xo,
Lily
Look 1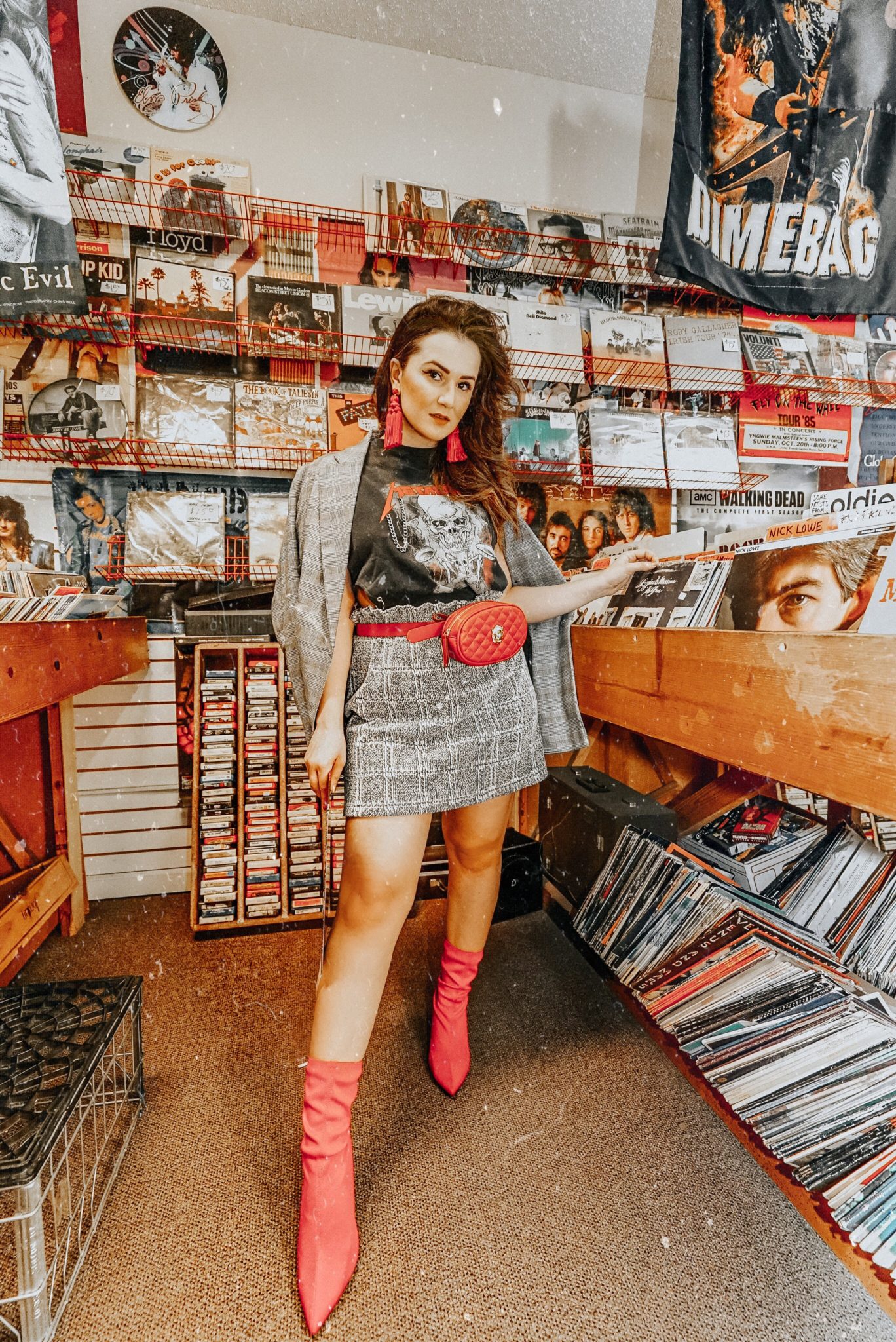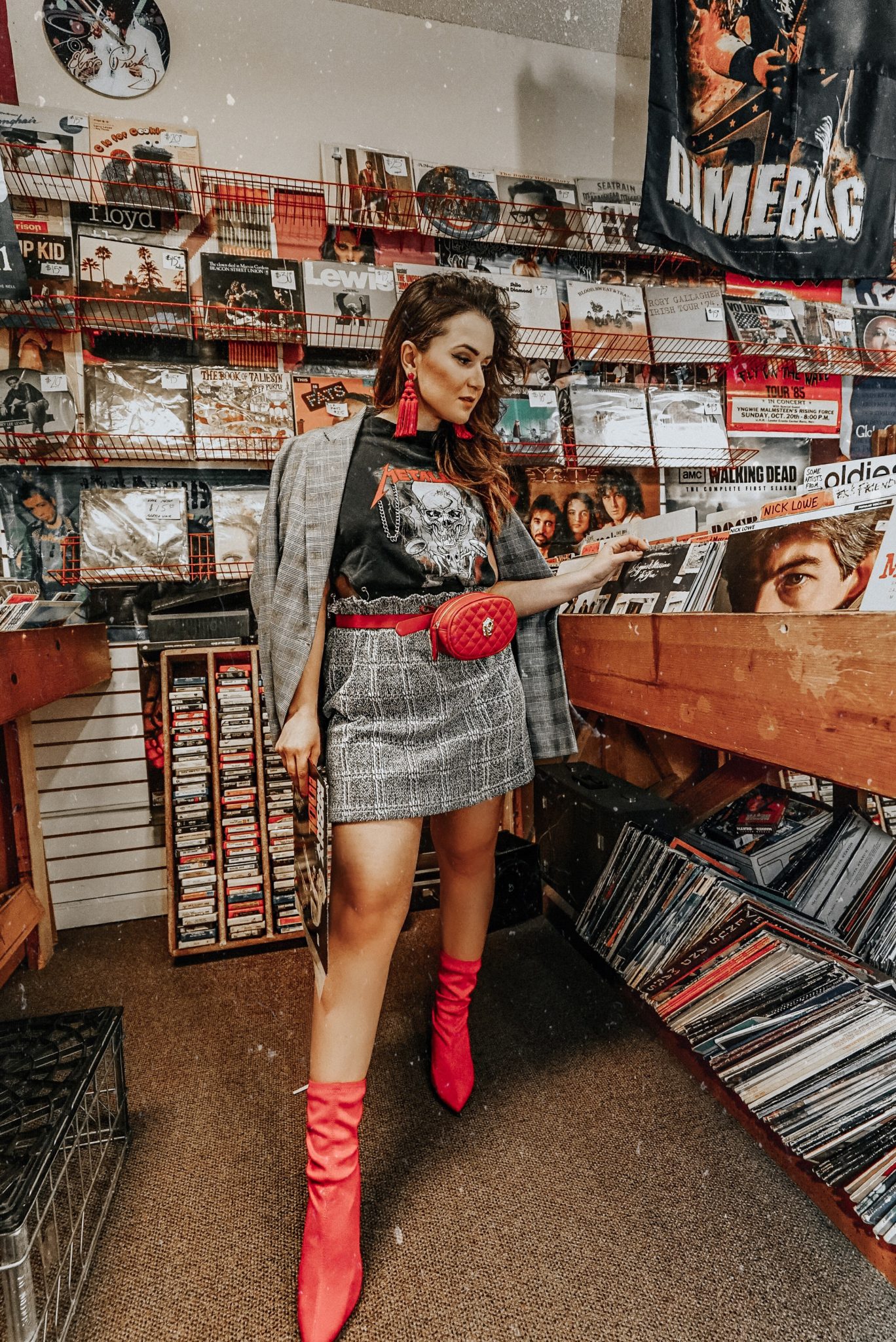 The first look is definitely a little edgier and rock-and-roll. My absolute favorite combo right now is a good bold red paired with a grey plaid. They compliment each other perfectly and can be worn for any occasion. I have to admit that the red fanny pack is my favorite part of this outfit. I have a feeling this trend is going to be one of my go-to's for a while.
Shop the Look

Look 2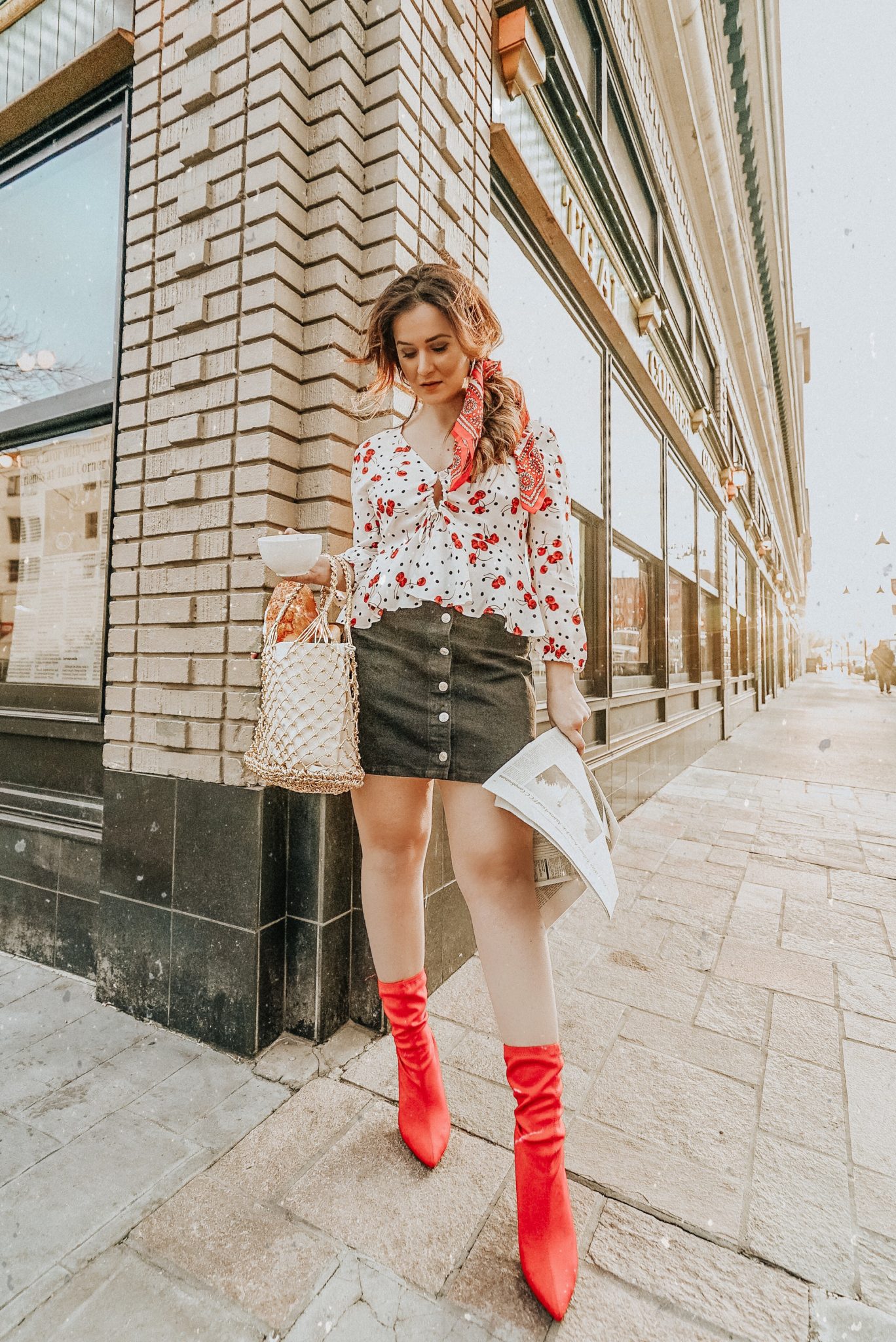 This second look is much more femme, and definitely more French-girl inspired. I kept the bold pops of red going strong, and kept the feminine details in the basket bag and the silk bandana. I tried on a million different pair of shoes, but these trusty red sock booties just simply don't compare to anything else.
Shop the Look