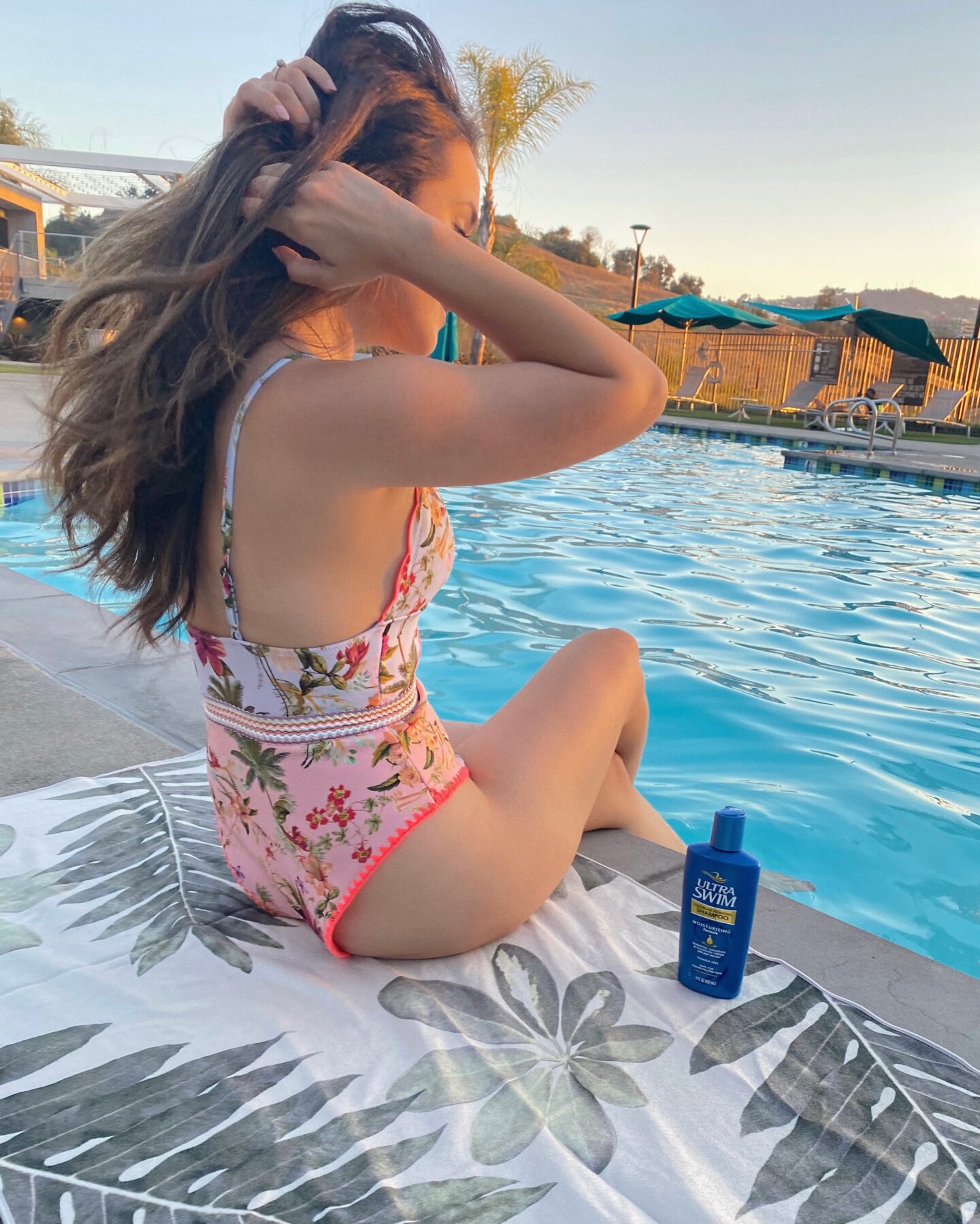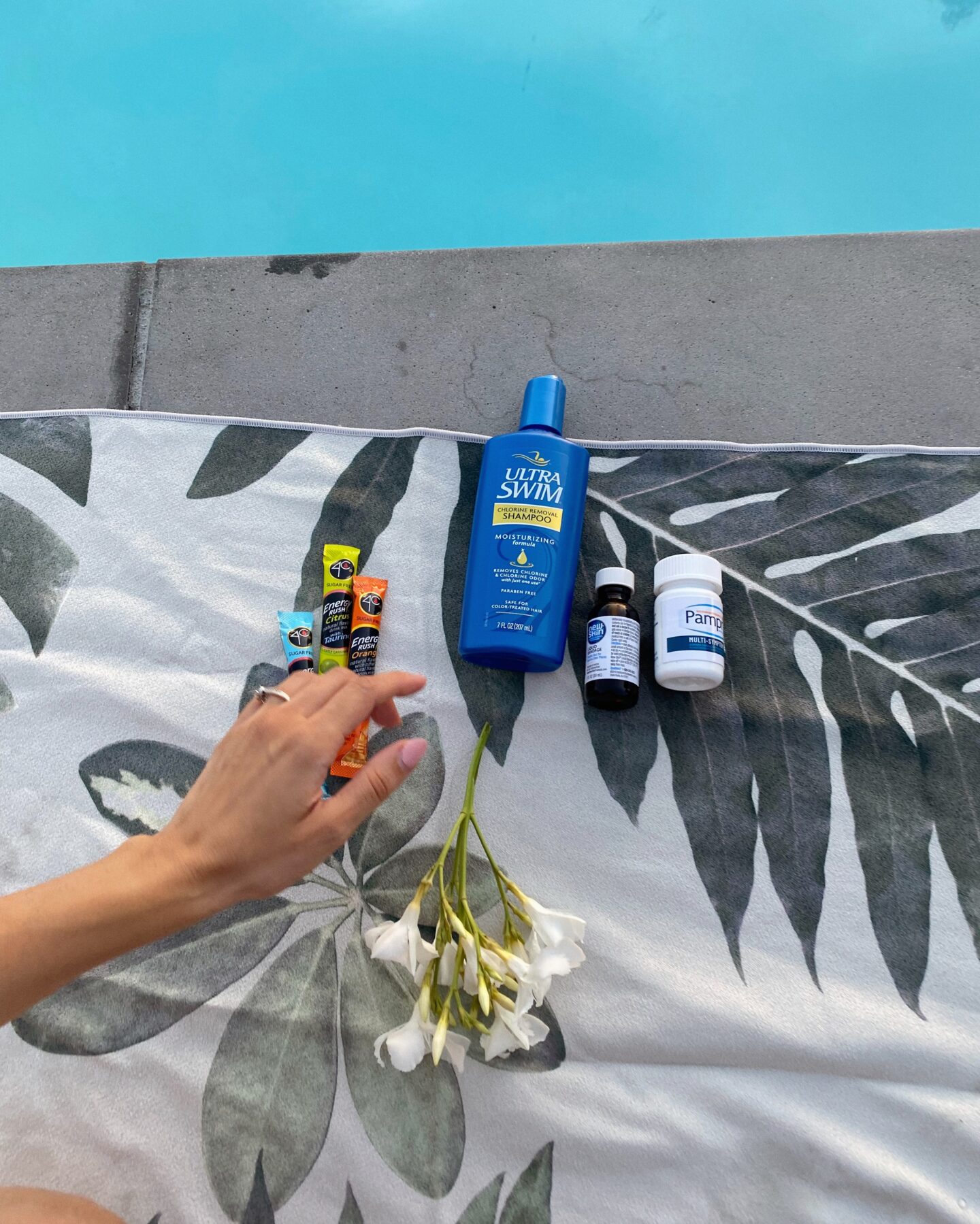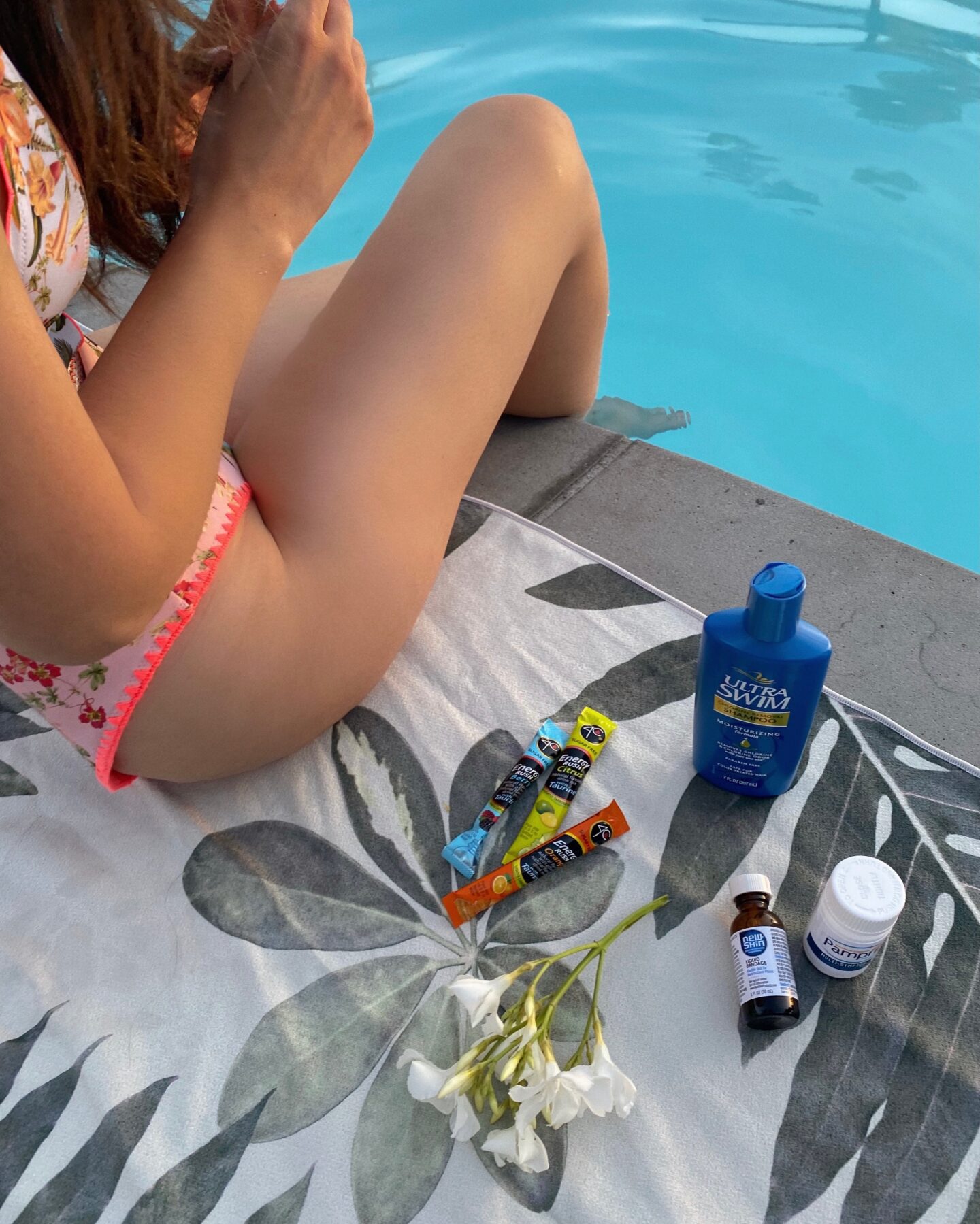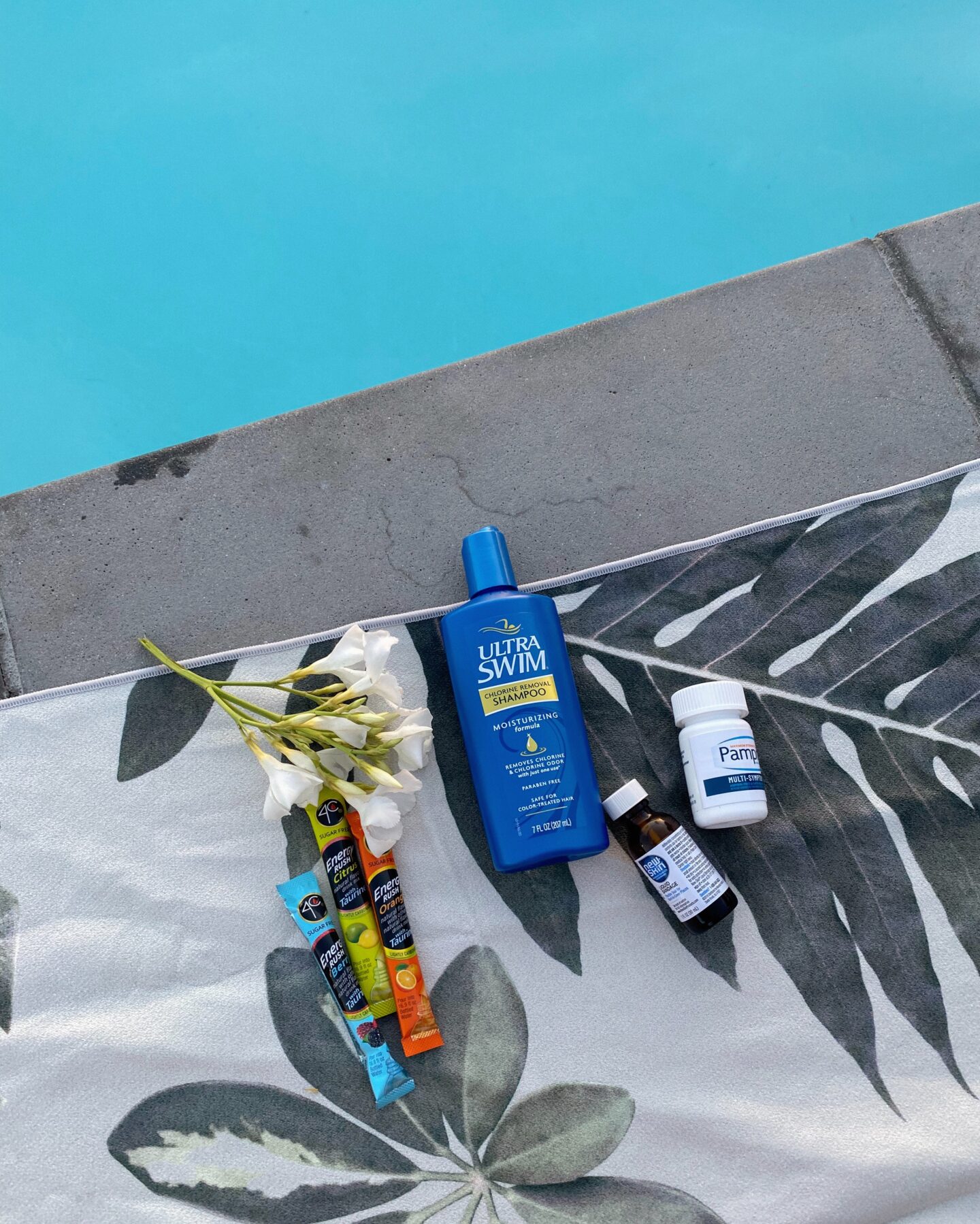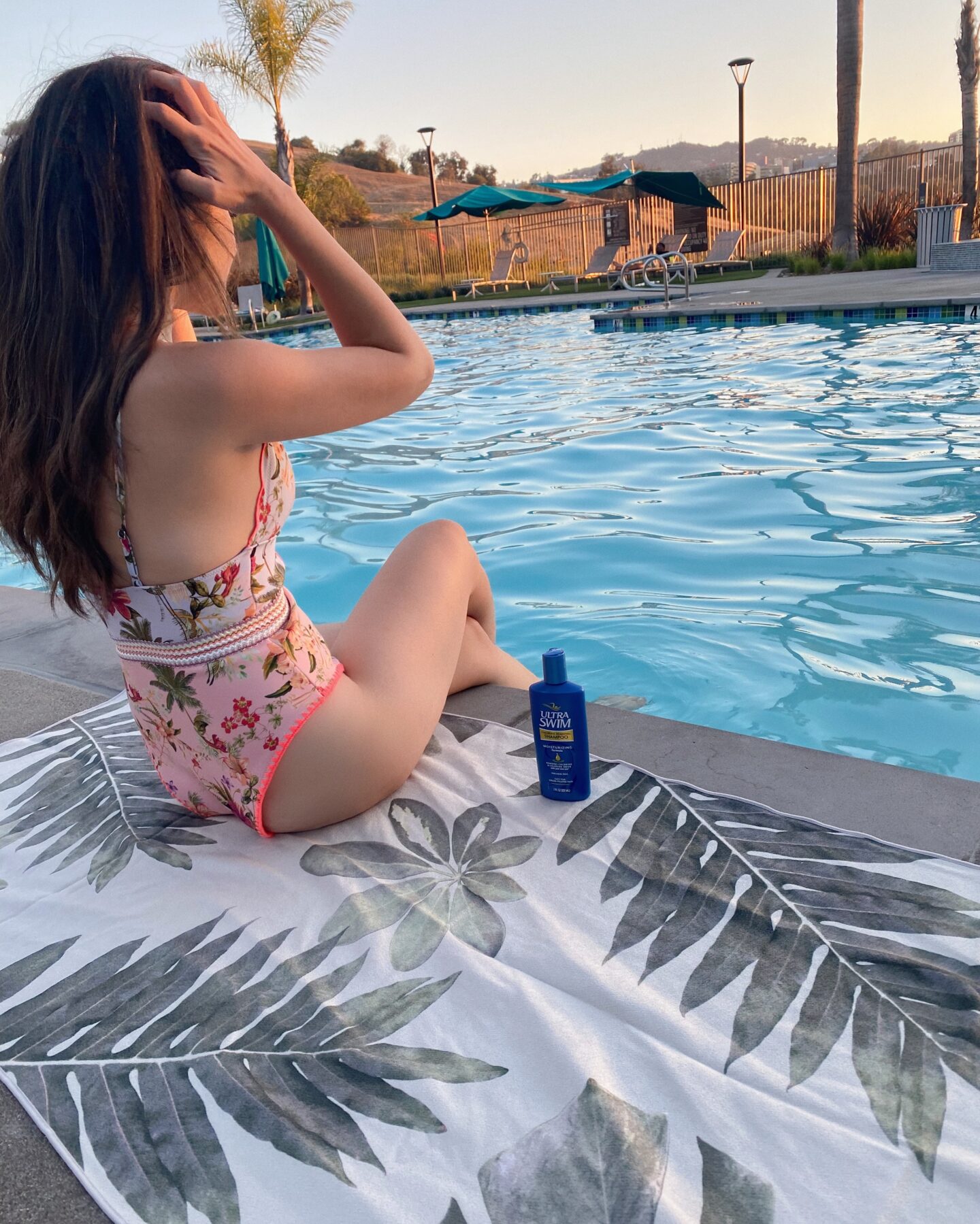 4 Must-Have Poolside Essentials
*This posted is sponsored by Babbleboxx, but all thoughts and opinions are my own.
Now that summer is in full-swing, you'll be seeing me flocking to the nearest pool. With that, comes some must-have pool essentials that I'll have by my side all summer long. We all obviously have our normal go-to's, such as sunscreen and a towel – so I've rounded up some other favorites that are good to have by your side.
Chlorine Removing Shampoo
I recently lightened up my hair again, so having a chlorine-removing shampoo by my side is imperative. It's not only for light hair, however. It's important to remove chlorine from your hair in general as it's super damaging and drying. It can also cause breakage and discoloration to your hair.
Using a chlorine-removing shampoo such as the Ultra Swim Chlorine Removal Shampoo is great as it bonds to your hair and gently rinses away any chlorine buildup. I like Ultra Swim's formula as well since it keeps your hair healthy and moisturized, unlike other formulas that can be drying.
On-the Go Energy
I'm loving these 4C Energy Rush Stix to keep my energy up while laying out in the hot sun. They're sugar-free, so there's no sugar crash and they come in great flavors like berry, citrus, and orange and are way better for you than energy drinks at a fraction of the cost. Not to mention, they're really tasty too!
Beat the Bloat
I used to avoid pool days during that time of the month, but now I don't need to thanks to Pamprin period relief. It not only helps with cramps, back aches and body aches – but it helps out with belly boat and elevating mood levels during that time of the month. Talk about a win-win!
Water Liquid Bandage
Last but not least, New Skin Liquid Bandages are a great product to have on-hand to keep cuts and scrapes away from pool water. They don't budge, which is great! They have two new lines: New Skin Sensitive, which is the first and only hypoallergenic liquid bandage and the New Skin Botanicals enriched with aloe and chamomile for better healing. You can also find them here!
What are your must-have poolside essentials that I should add onto this list? Let me know in the comments below!
xx,
Lily