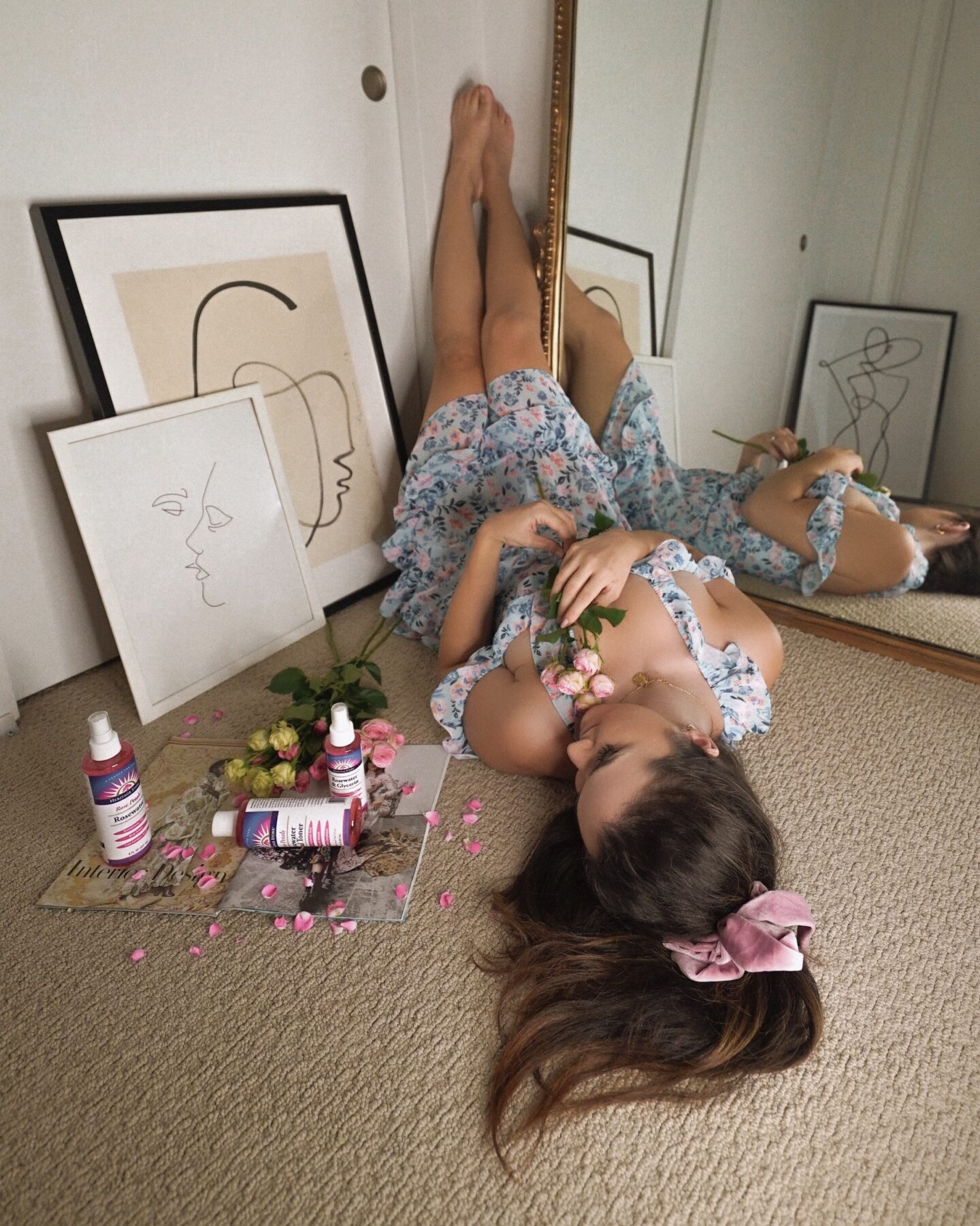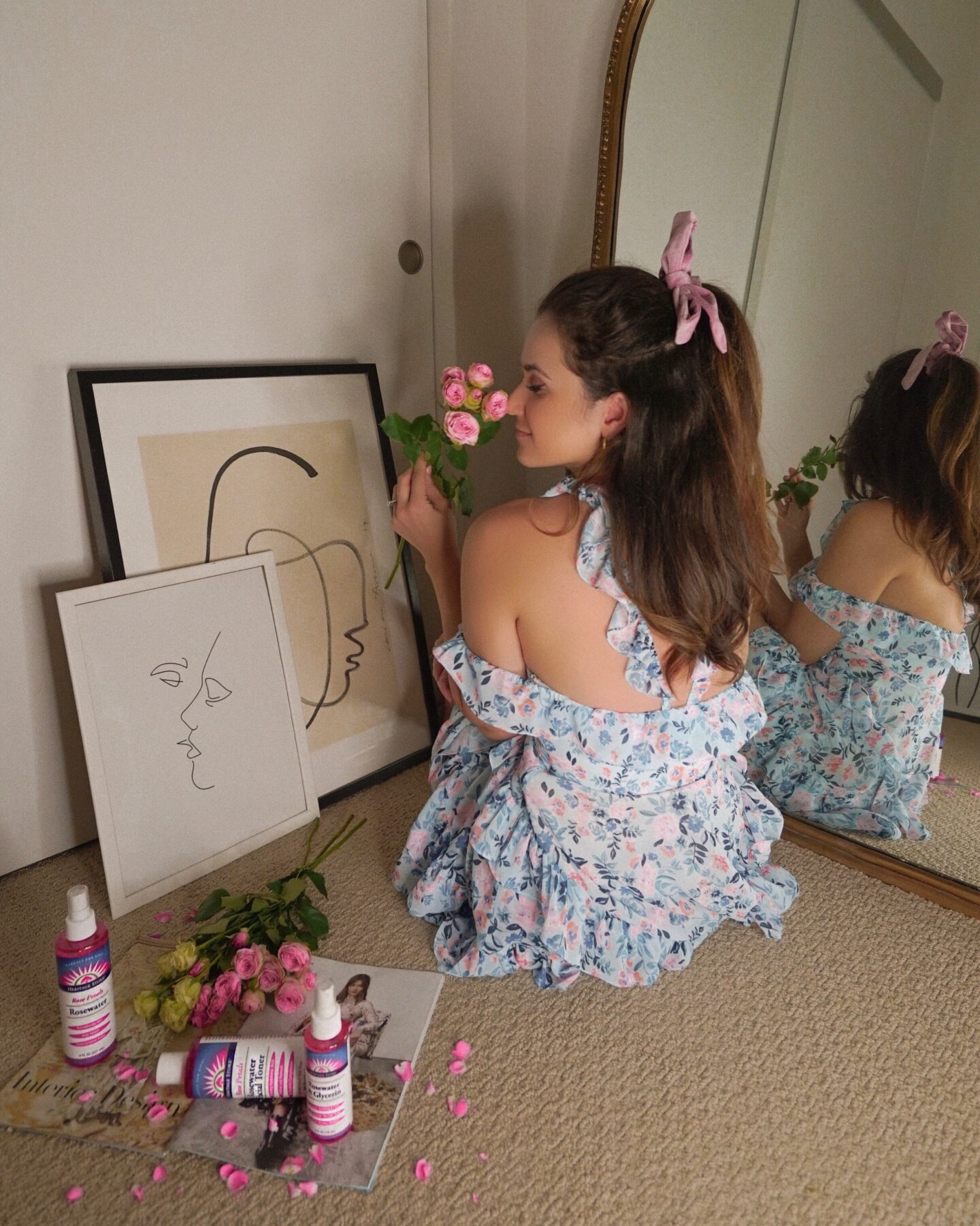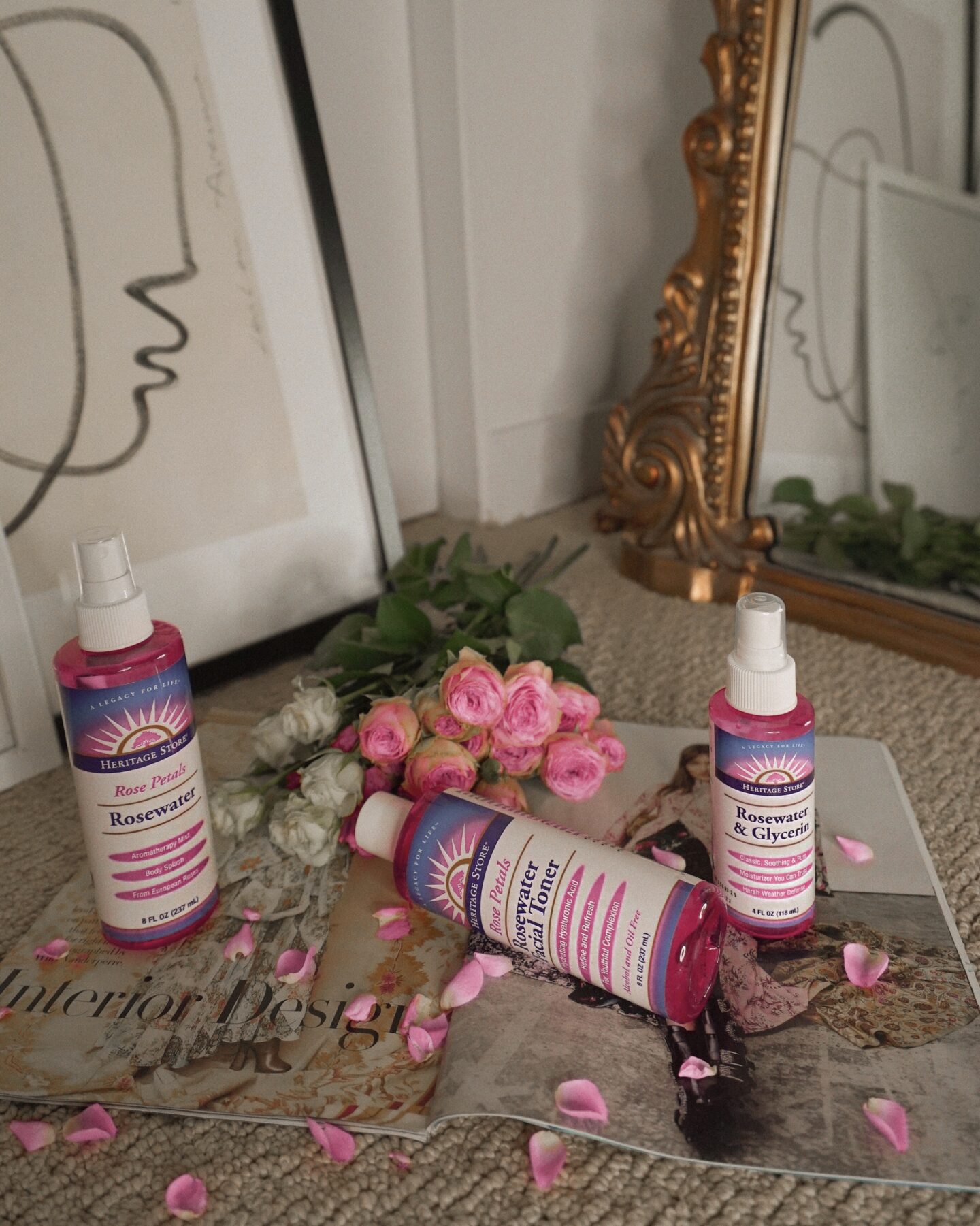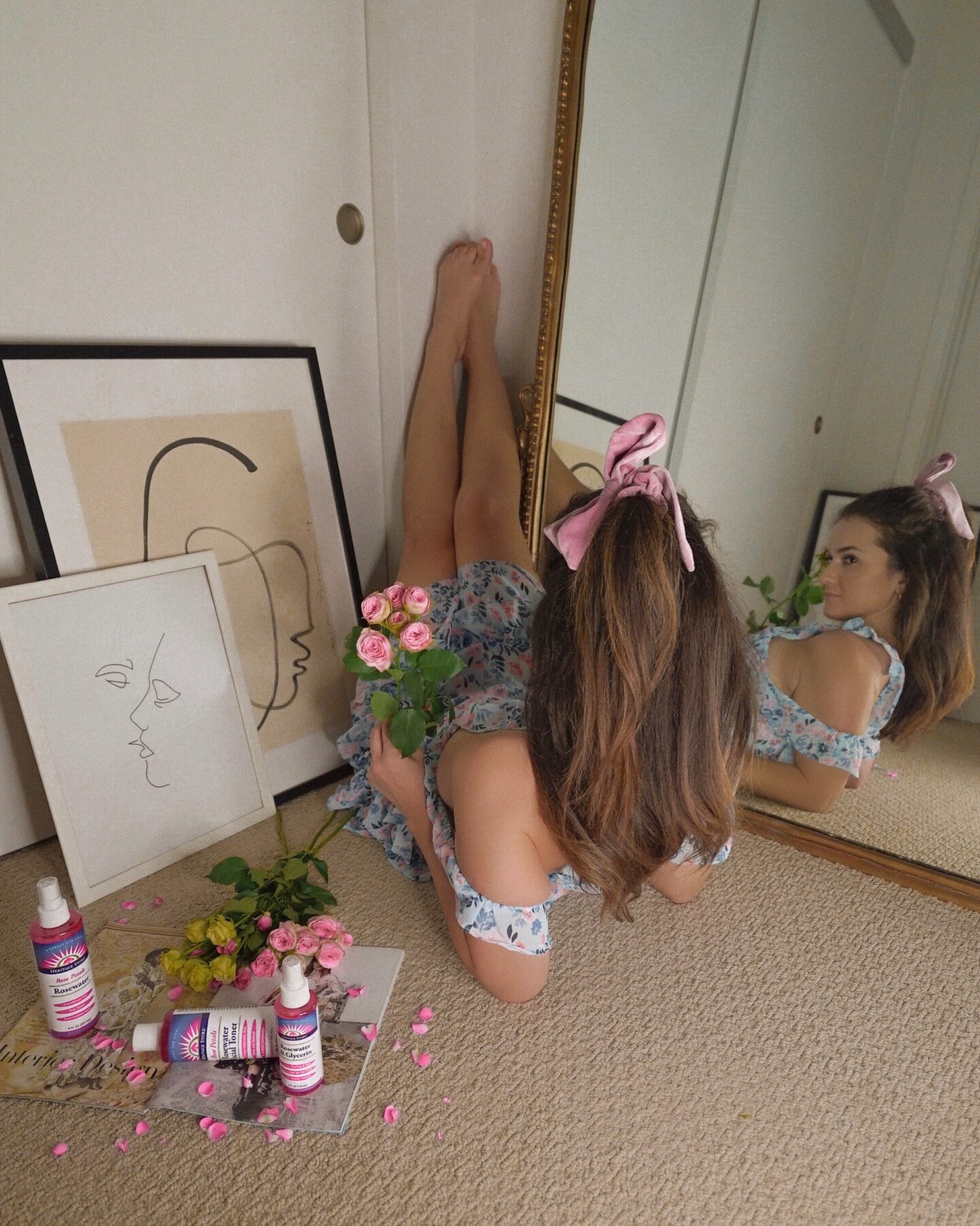 What I'm Loving Lately: Heritage Store's Rose Line
*This post is sponsored by BabbleBoxx.com on behalf of Heritage Store. All thoughts and opinions are my own.
For as long as I can remember, I've always been super into skincare – this comes as no surprise since my mom is an esthetician. I remember when she first introduced me to clean skincare products to use in my regime, and the Heritage Store Rosewater Facial Toner was the first toner I starting using. The fresh, subtle smell of roses will always bring me back to that time.
Just recently, I started it back up and I'm not quite sure why I ever stopped. What I love so much about this product is the simplicity factor, while also hydrating and refreshing my skin.
After bringing the toner back into my skincare regime, I decided to incorporate their other products in my routine – which I haven't tried before. The first one is their Rosewater Ritual, which a great all-around uplifting spray. It has a sweet smell of roses to use as a quick perfume, body splash, or even as a setting spray after applying your makeup. Their rosewater is also great for this, and can be used as a great ingredient for a DIY beauty recipe – like for face masks and bath salts!
Finally, their rosewater & glycerin spray is my favorite new addition. I keep it on me at all times. I like to keep mine in the fridge during the day as a refreshing pick-me-up to spritz while I'm at work. It's great to keep in your purse for an instant dewy glow and to incorporate in your nighttime skincare routine before applying your favorite facial oil to help with absorption.
As you can tell, I just can't get enough of their products! You can find them at your nearing natural health food stores, i.e. Whole Foods, Sprouts, etc. as well as Target, Ulta, and Urban Outfitters. With so many uses, what would you use their products for the most?
xo,
Lily