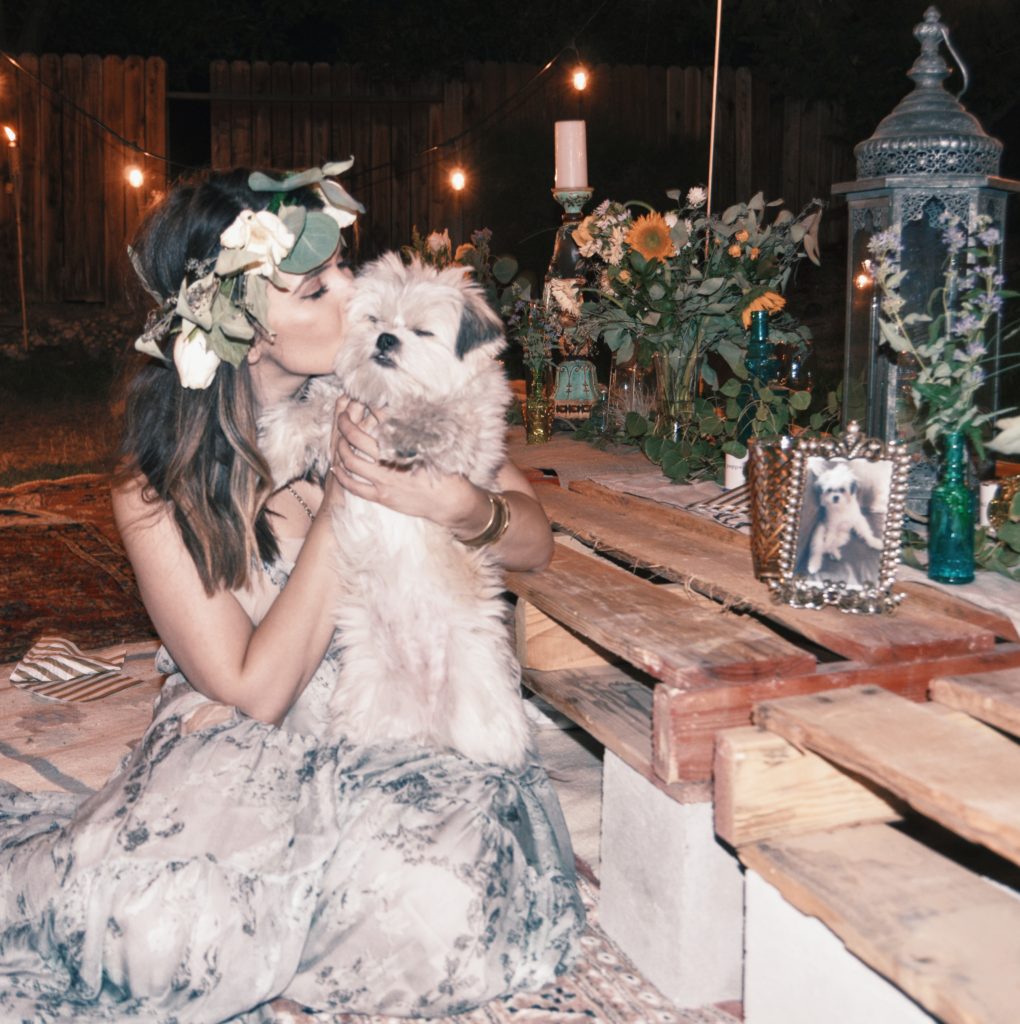 Hey guys! For those of you who don't know, I have a little pup named Kyra and she is just my world. James and I decided to throw her a little bohemian party in honor of this munchkin's 2nd birthday. For the occasion, I partnered up with Rent the Runway who helped dress me in the most beautiful number by Vera Wang. Read on to get the deets.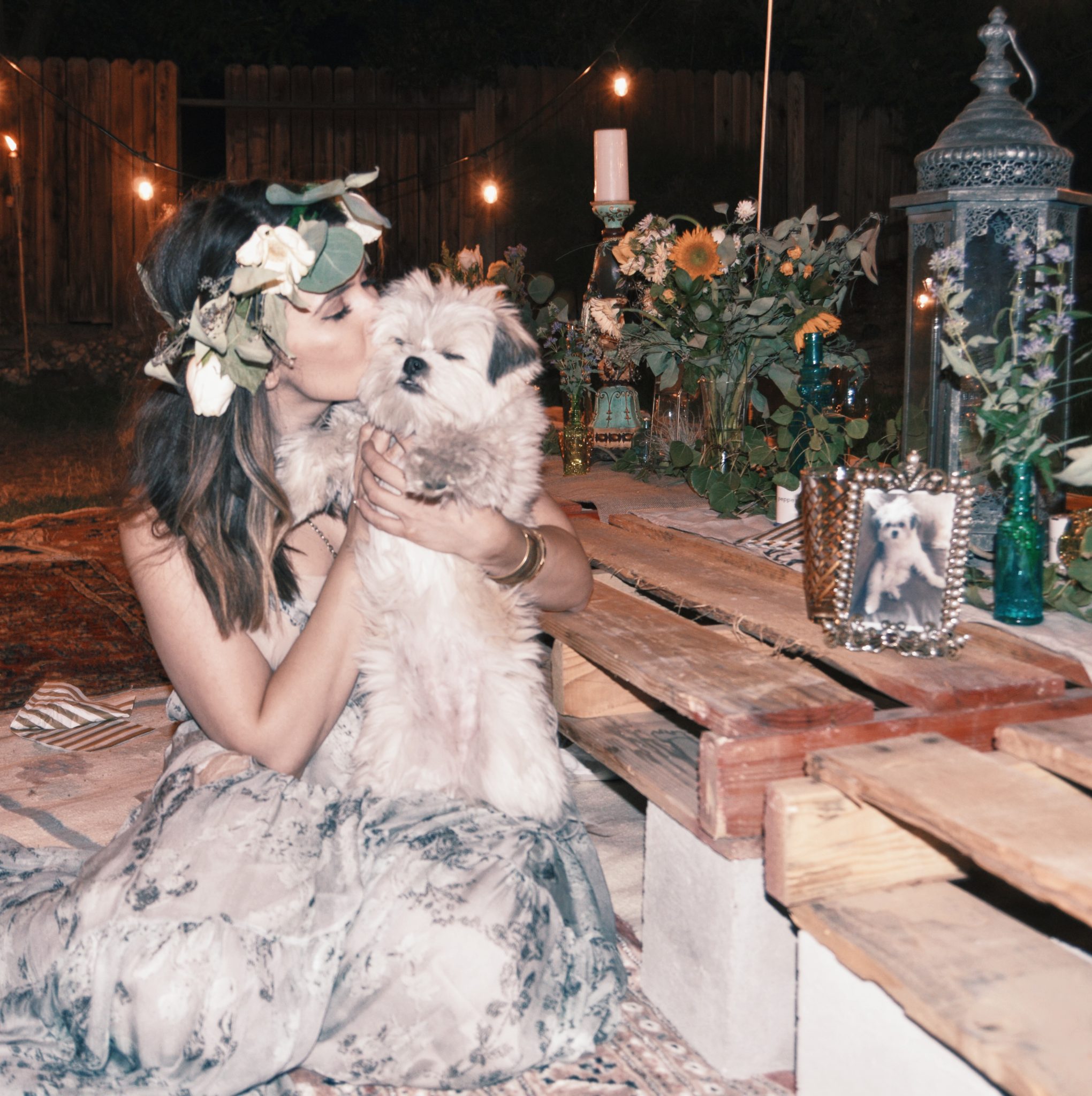 Let me preface this by saying that I by no means am an event coordinator whatsoever. I LOVE parties and I absolutely love hosting, but man are they stressful. I can dress anyone in a second, but events downright stress me out. I was SO happy with how everything turned out, so I'm going to go ahead and give you all the details on how I managed to pull this off. Trust me, if I can do it – anyone can!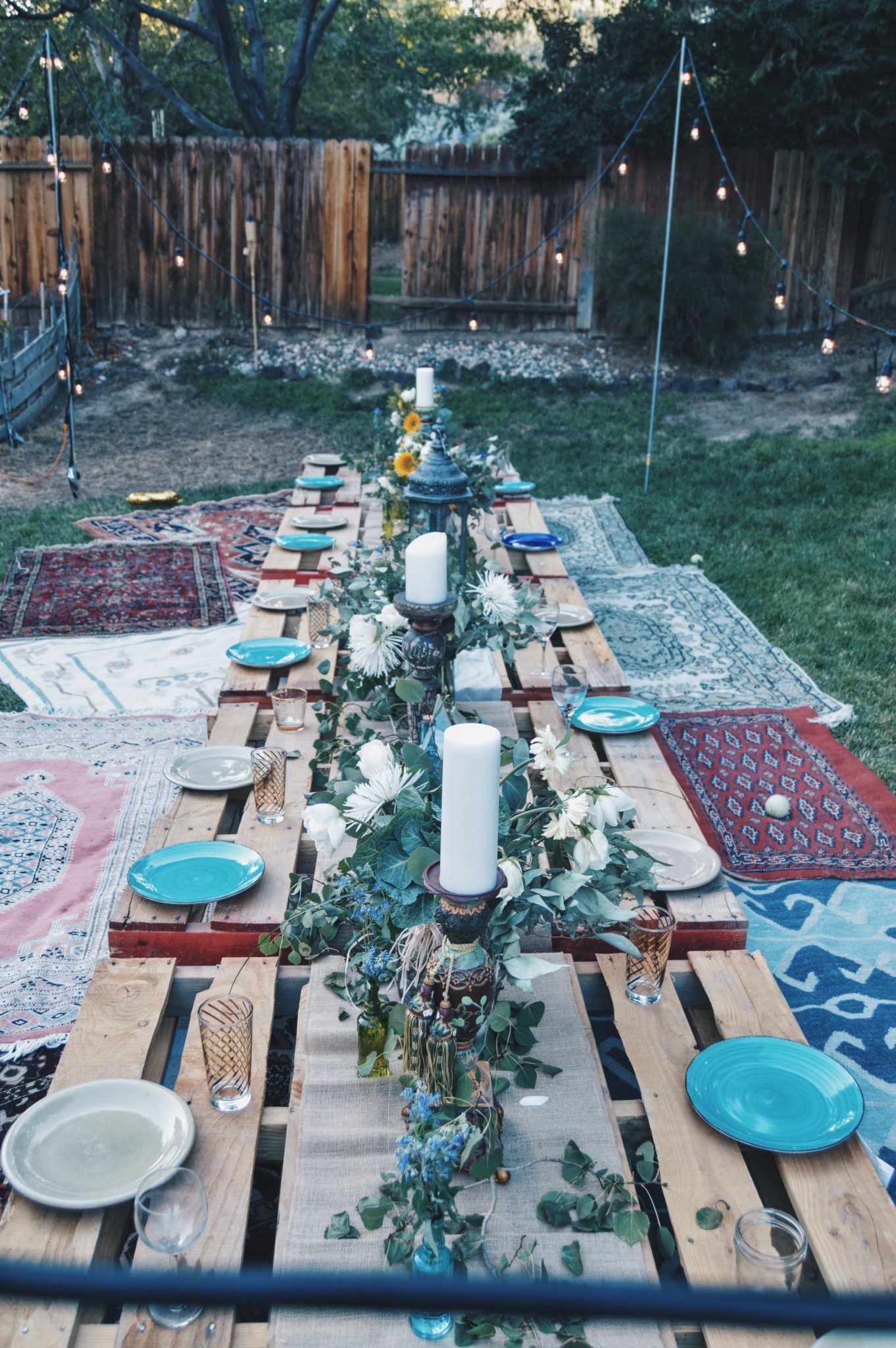 So I've been seeing a handful of comments regarding the Persian rugs that I laid out on the ground. Being Persian, I may have a connection or two (ahem, Mom and Dad) who were kind enough to lend out some of their lovely pieces for the occasion. I would have to say that the rugs are definitely what set the tone for the look that I wanted to go for. Plus how many times will you get to sit on the ground, eating dinner surrounded by your loved ones?! Not too many! I loved it and it made for a very cozy occasion.
As for the tables, we decided to go DIY all the way. Luckily, our neighbor was able to pull a few strings at his work so we were able to borrow some pallets and cinder blocks for a quick (and inexpensive) DIY solution. I have to admit, they were quite sturdy! I was really pleasantly surprised. You can find pallets at many hardware stores, construction companies, heck, even on Craigslist (just bring a buddy when you pick them up, of course!). Same goes with the cinder blocks. Again, I wouldn't call myself crafty and these ended up working beautifully and were SUPER easy!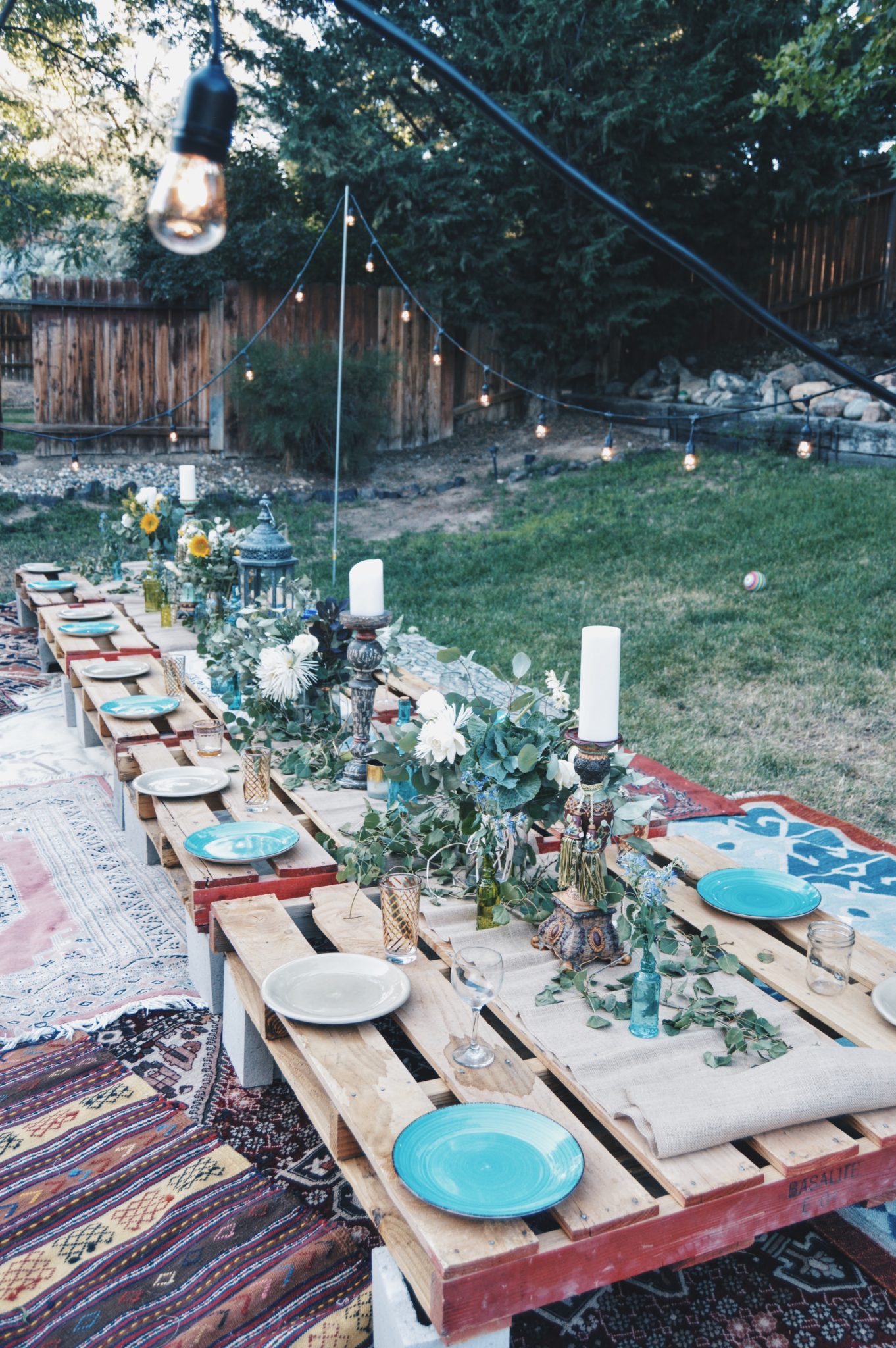 The lights are from Costco, they're basically industrial string lights and they're AMAZING. We purchased two boxes for $100, which is a total steal as they'll last you forever!
For dishes, we decided to mix and match – which turned out great! Seriously don't worry about matching everything, the different colors ended up looking even better than the monochromatic look in my opinion. The colored jars and votives are all from Hobby Lobby for a BARGAIN.
The lanterns are also from Hobby Lobby, as well as World Market, which I love for home decor. You can find them here and here, and I highly recommend some flameless candles to go with them here. The terrariums can be found at West Elm here.
The gold striped glasses are all mix and match as well, but I found a nice mix and match set that you can pick up at Macy's here. The burlap runner is actually from Target for only $4!! Can you believe that?! I grabbed about 4-5 of them as they were about 5 ft each. Oh yeah, and the cutie gold striped napkins are Target too!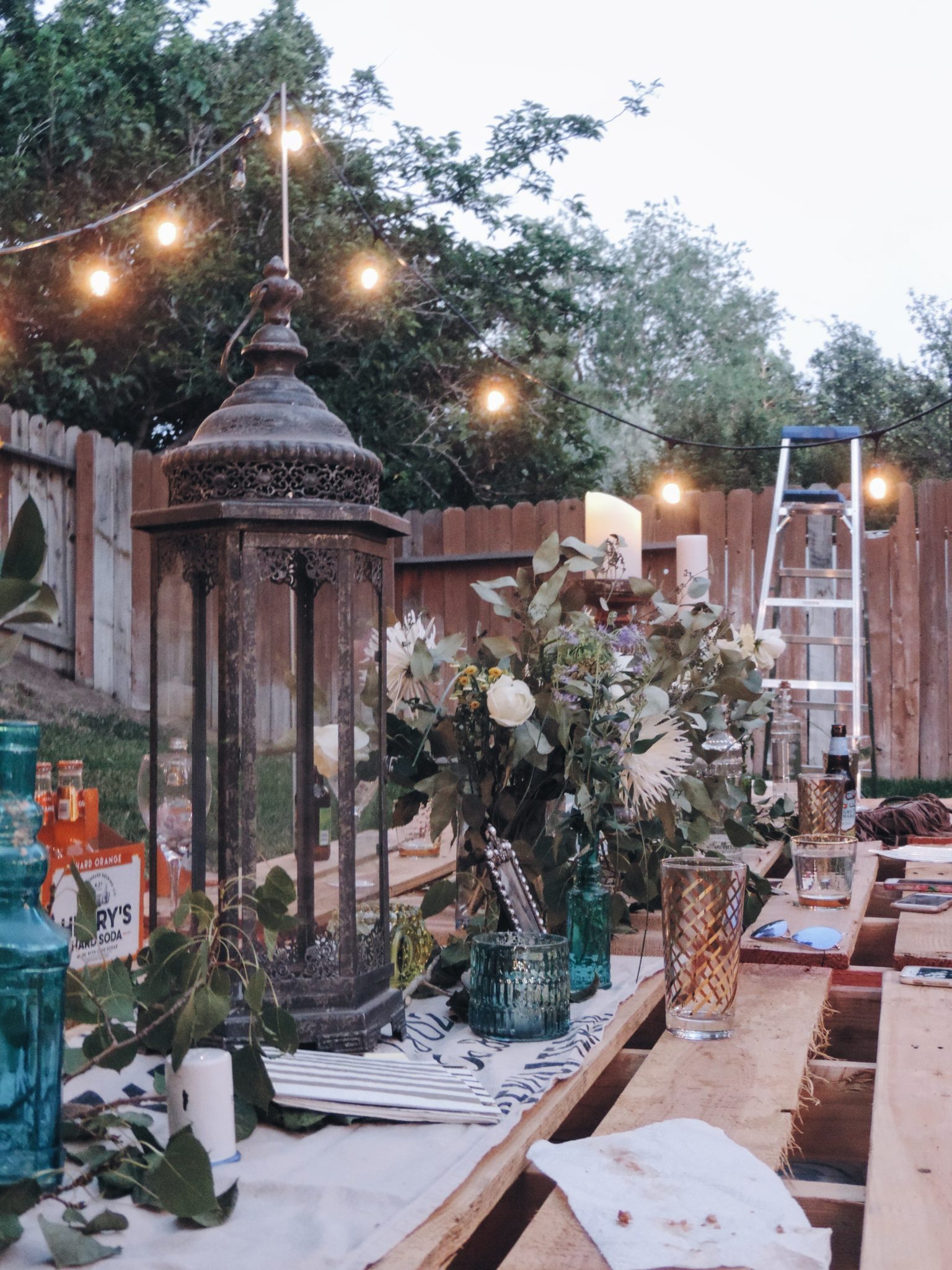 Phew, ok I think I listed everything for the table. Here's the little munckin (who refused to wear her flower crown) before her party.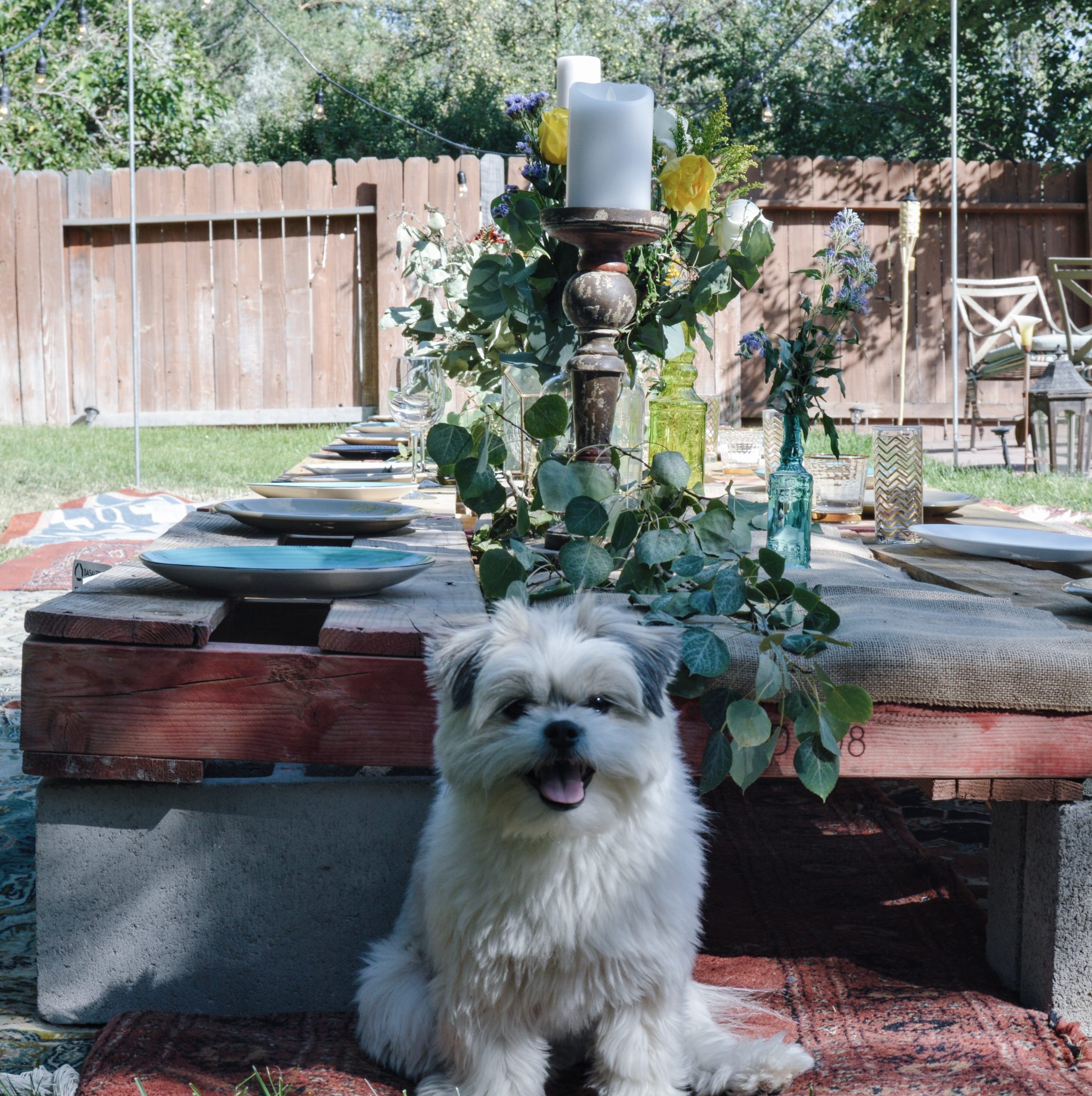 Now these little pupcakes were a hit at the party amongst the furry ones. They're totally healthy and super easy to make! All I used for the batter was: 1/2 cup peanut butter, 2 eggs, 2 tsp baking soda, 1 cup oats, 1/3 cup honey, 2 cups flour, and 1/2 cup applesauce. I threw them in the oven for about 20-22 minutes. Then, I spread peanut butter on top as the frosting, and topped them with Milkbones and bacon bits. They turned out way too cute, and totally healthy for the pups!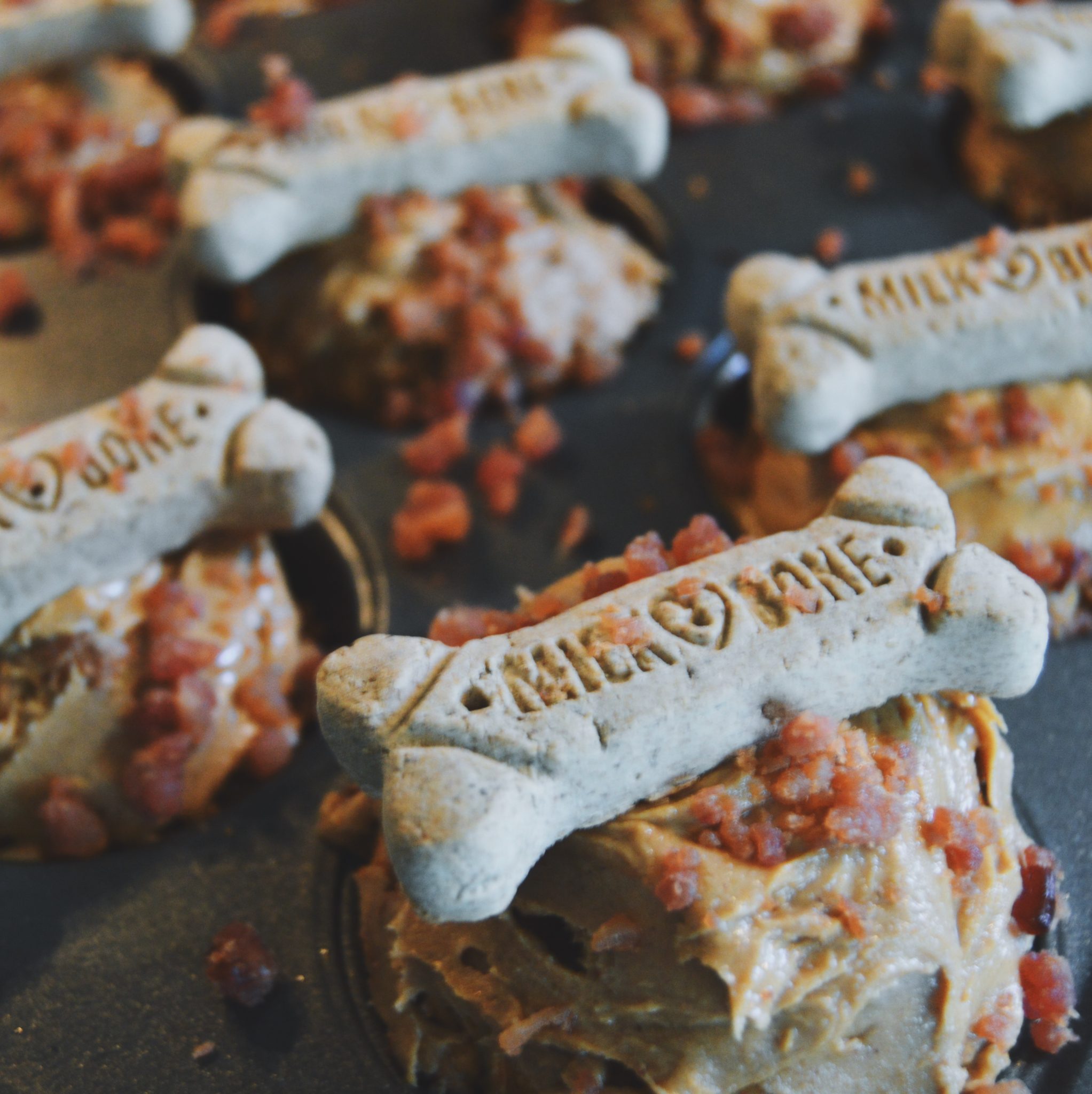 A very, VERY special thanks to James for being a freaking superhero and doing pretty much everything, Mom and Dad for lending out your gorgeous rugs and helpings with the lovely flowers, my lovely friends and family who helped make this night so magical, and of course Rent the Runway for sending me the most beautiful dress that was just a dream for the occasion.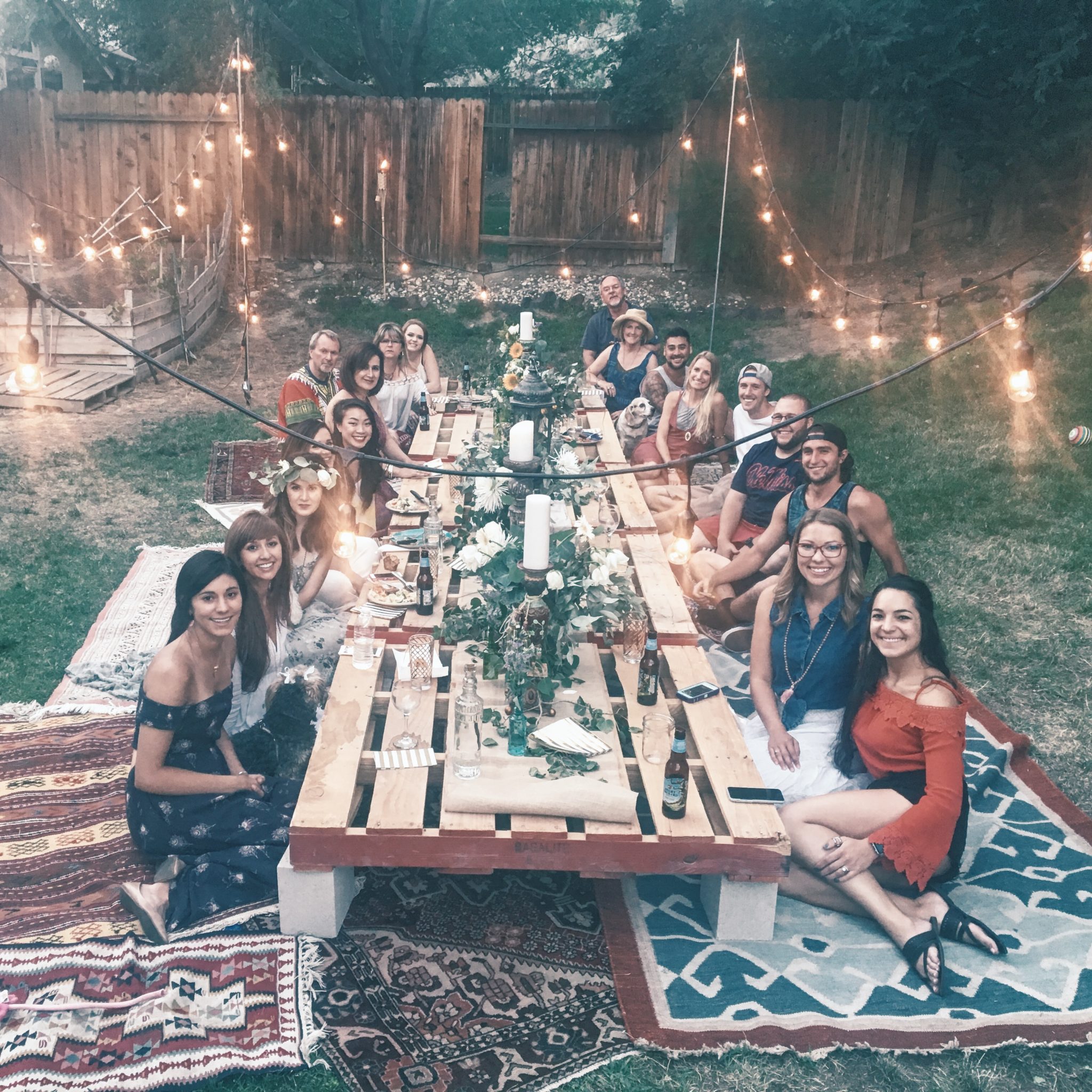 Ok, onto the outfit!! Like I stated earlier, Rent the Runway was kind enough to send me some beautiful options to wear for the special occasion. If you haven't heard of them, they basically solve our biggest closet woe, which is of course hoarding pricey dresses in your closet that you only wear once.
What the heck is this insanity?!
Well, thankfully Rent the Runway solved this by literally renting out the runway for any event you have coming up. They take care of the dry-cleaning, the shipping, AND they even offer insurance for just $5! All you need to worry about is picking out your outfit, which is obviously the best part anyway.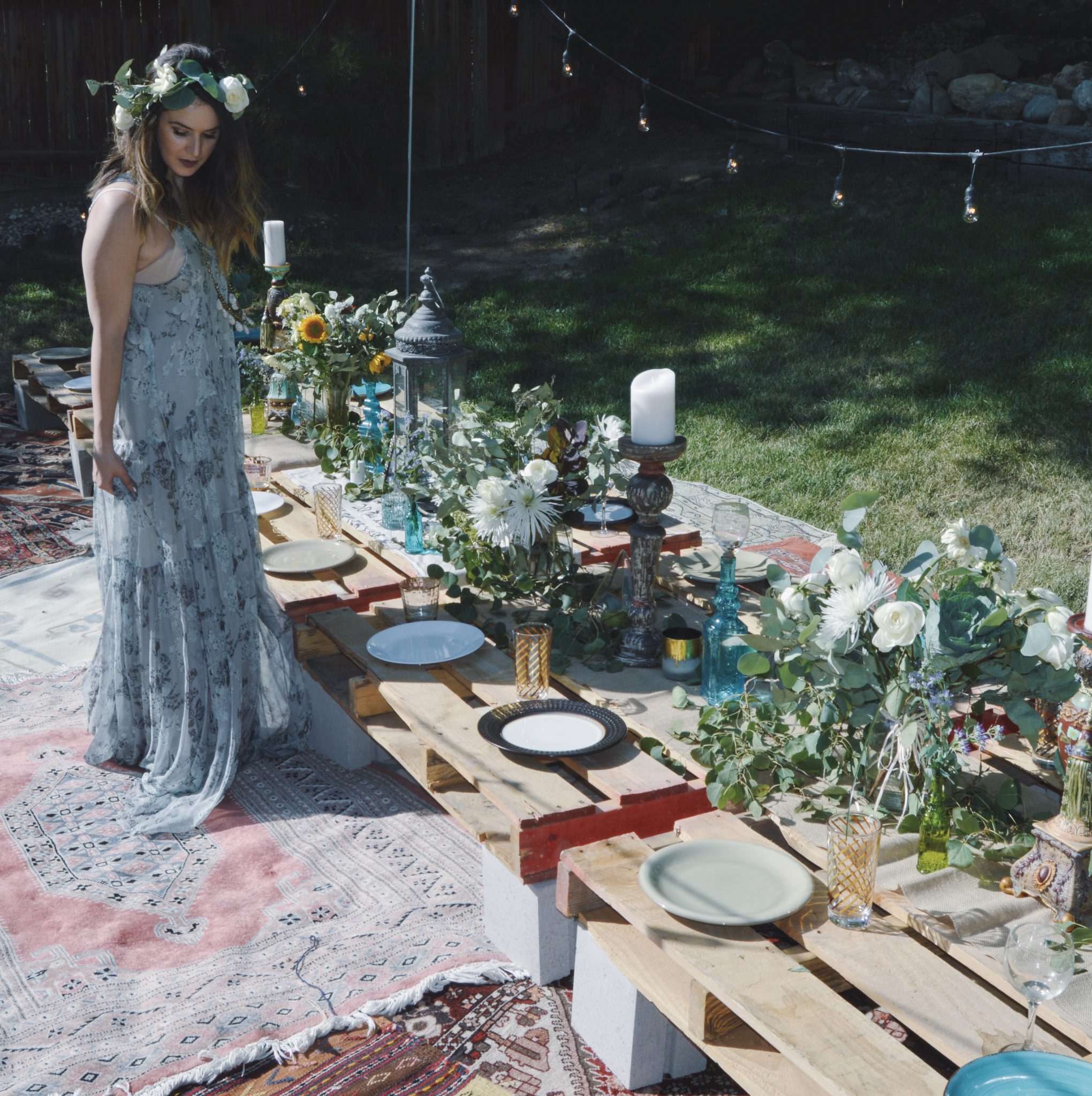 For this special occasion, I decided to go with this dreamy Very Wang Graze Maxi. If I could live in any dress, it would be this one – omg. It even came with a separate slip, so you don't have to worry about purchasing it separately. The fit was a dream, the cut, the color, all of it! Due to its train, you could even get away with wearing sandals as no one could see your shoes anyway… winning!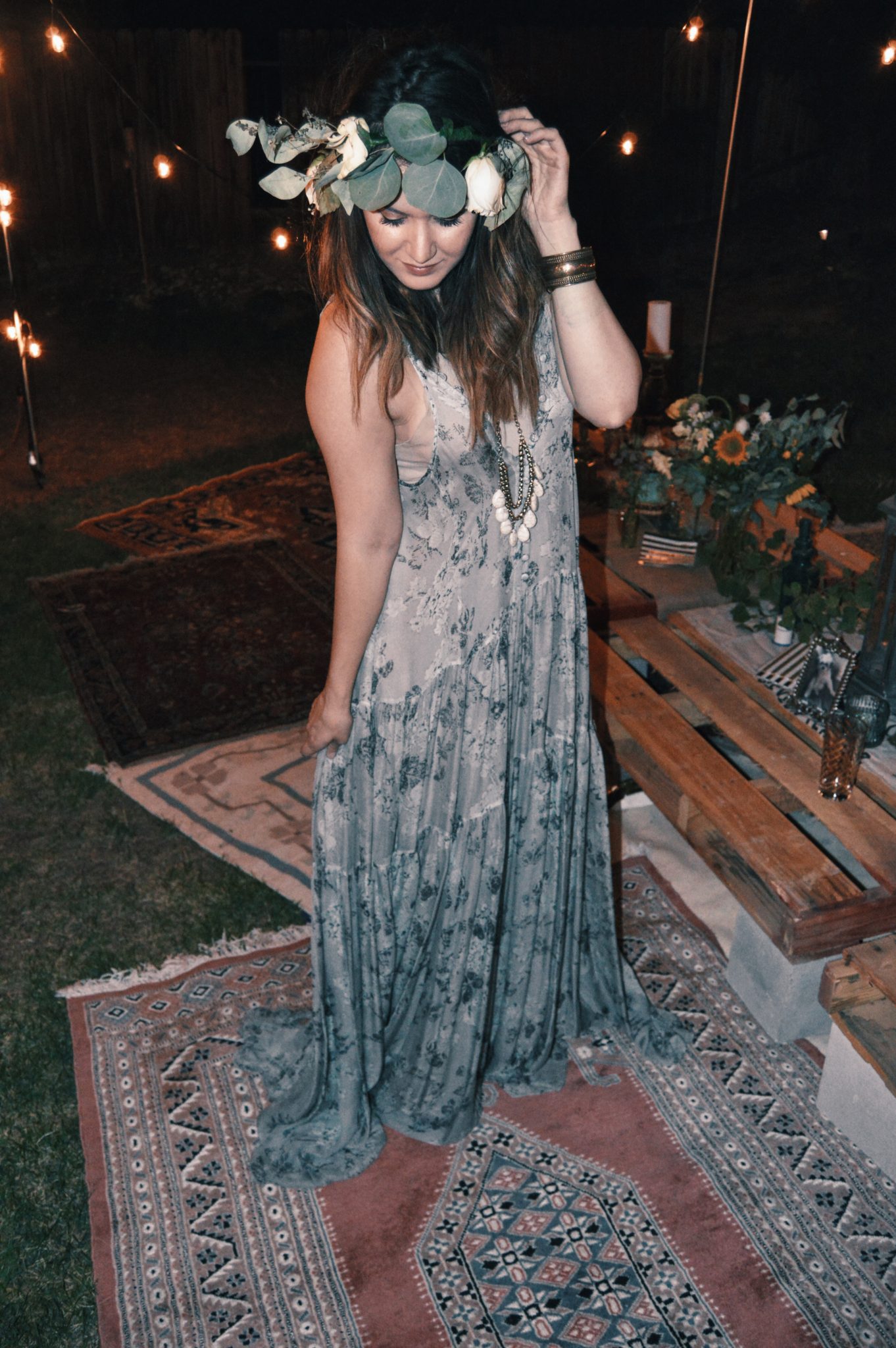 Speaking of the train…. do you see this?! I was telling my mom that I could very well get married in something like this if it came in white or ivory, it's seriously a dream!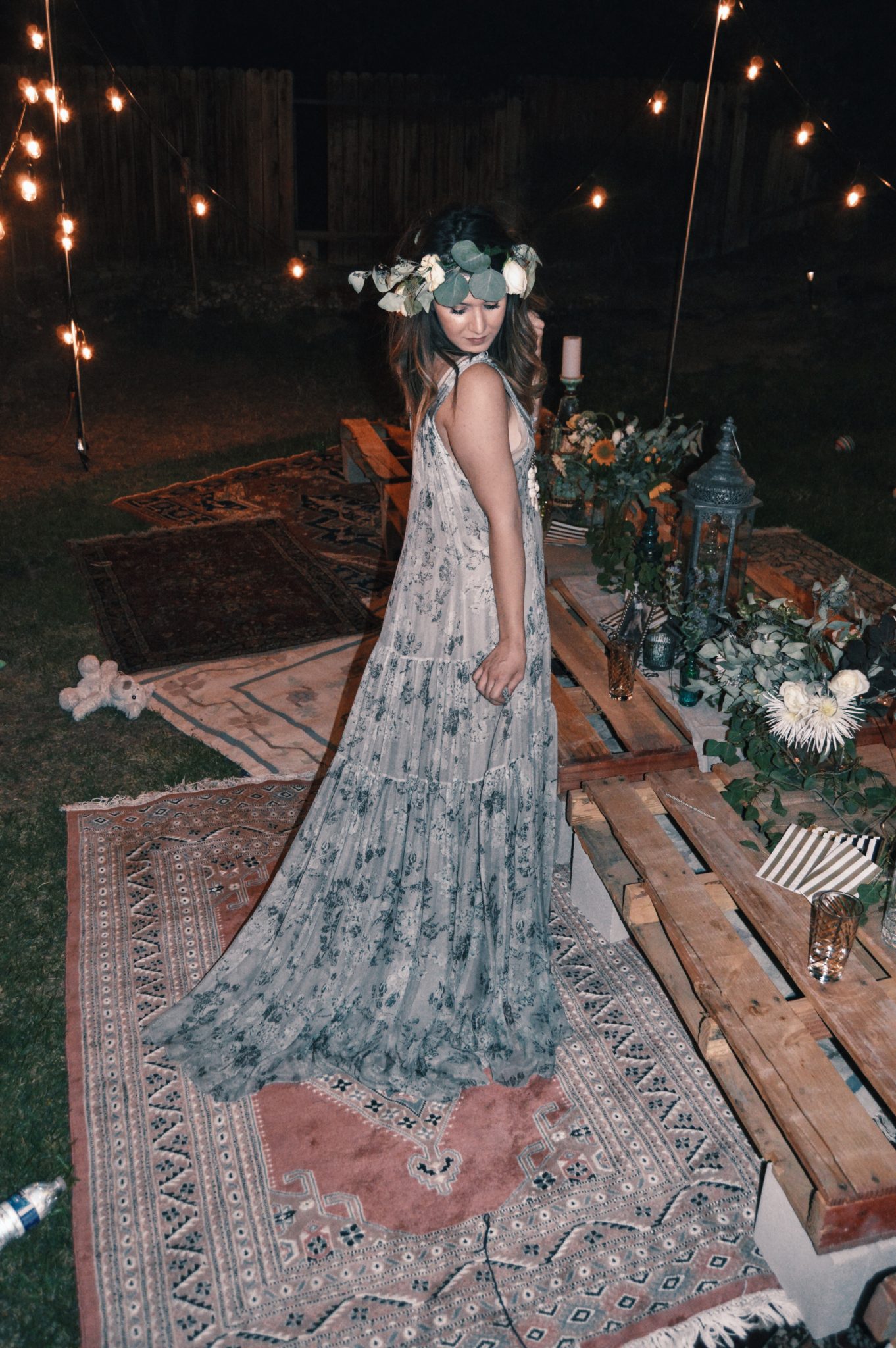 As for accessories, I made my very first "fresh" flower crown and I was really surprised by how easy they are to make! All you need is floral wire and floral tape (this set comes with both), along with some fresh buds and greenery. You just snip the buds/greenery where you want them, and wrap them around with the floral tape – just make sure you measure the wire beforehand, making sure it's nice and snug.
For jewelry I wore my Cartier bracelet, a cuff, and a beautiful necklace that James' mom got me. You can find a similar one here. For shoes, I went with a strappy number by Chinese Laundry.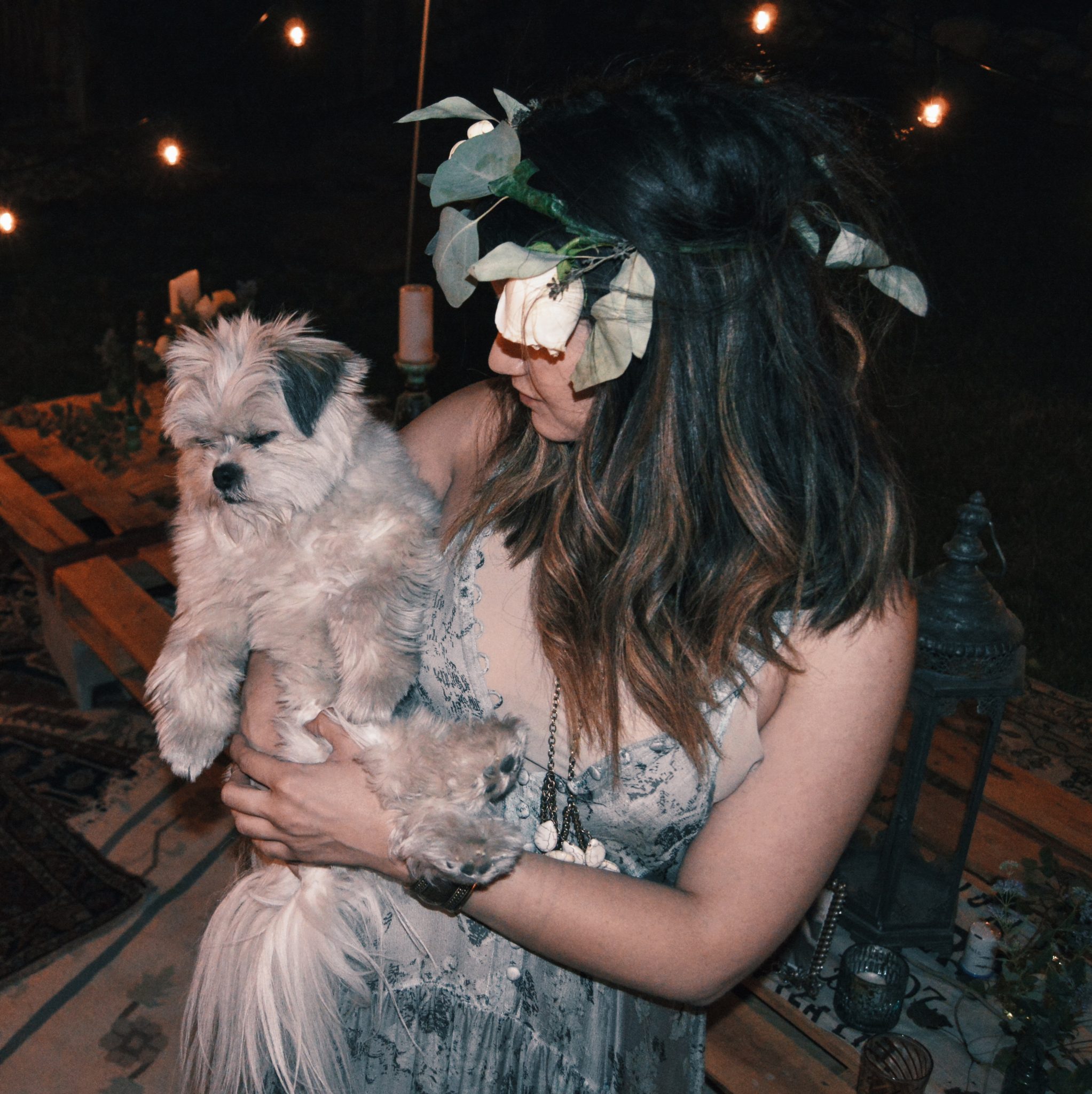 This poor munchkin was beyond pooped by the end of the night, but it's safe to say that her birthday was a SUCCESS! Thanks so much for reading, and I'm happy to answer any questions that you may have below! You can shop my look in the widget below, as well as browse my must-haves if you'd like to throw a similar party!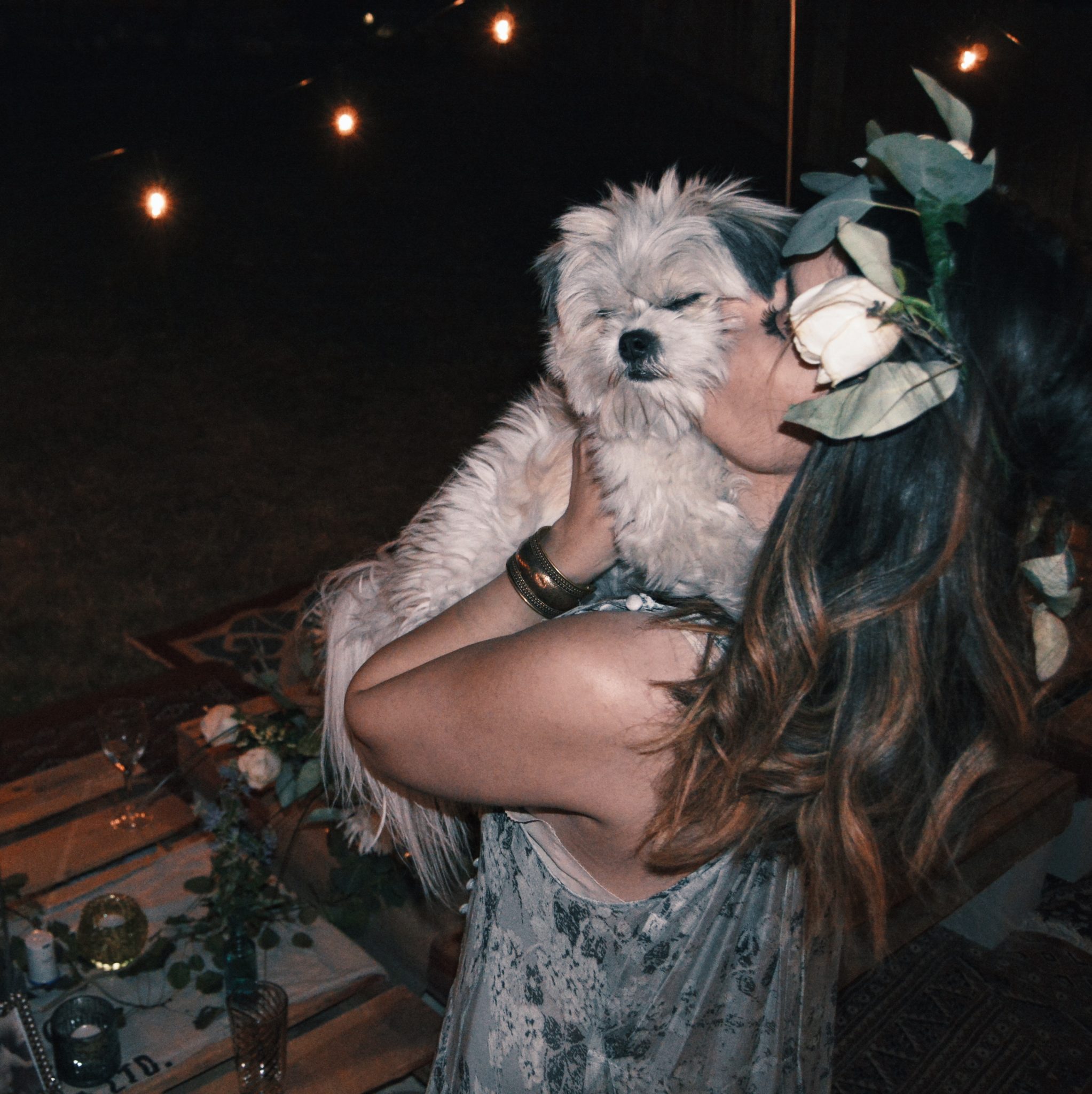 Xo,
Lily