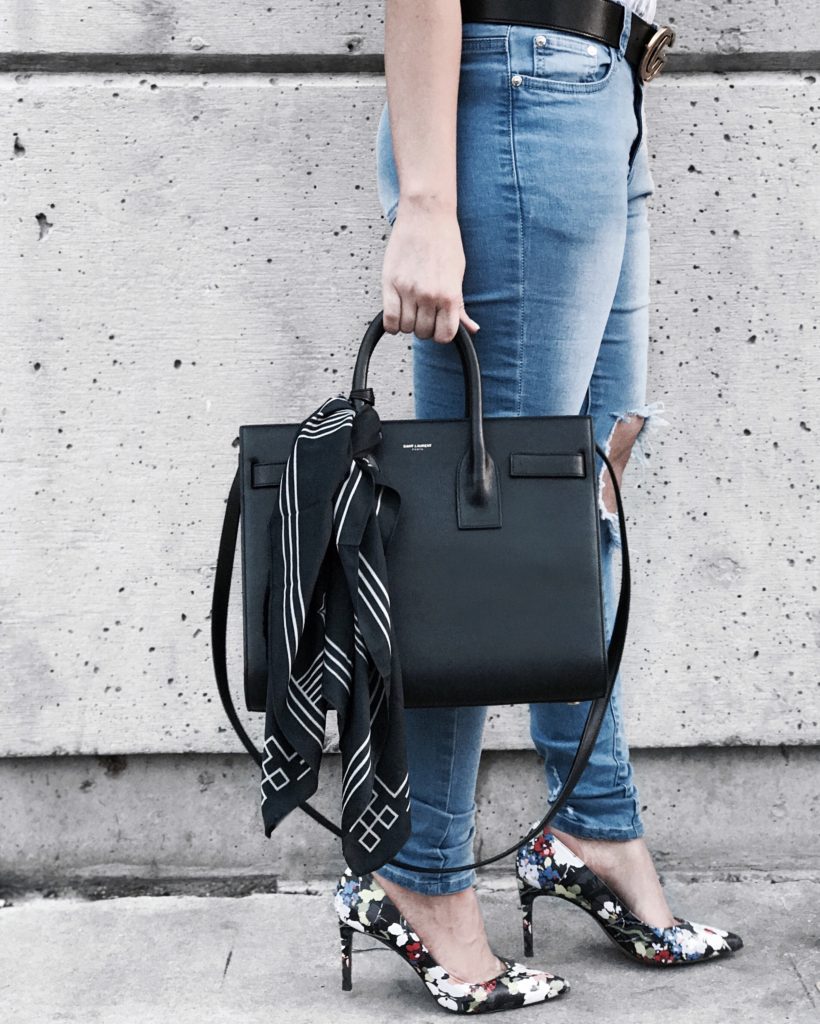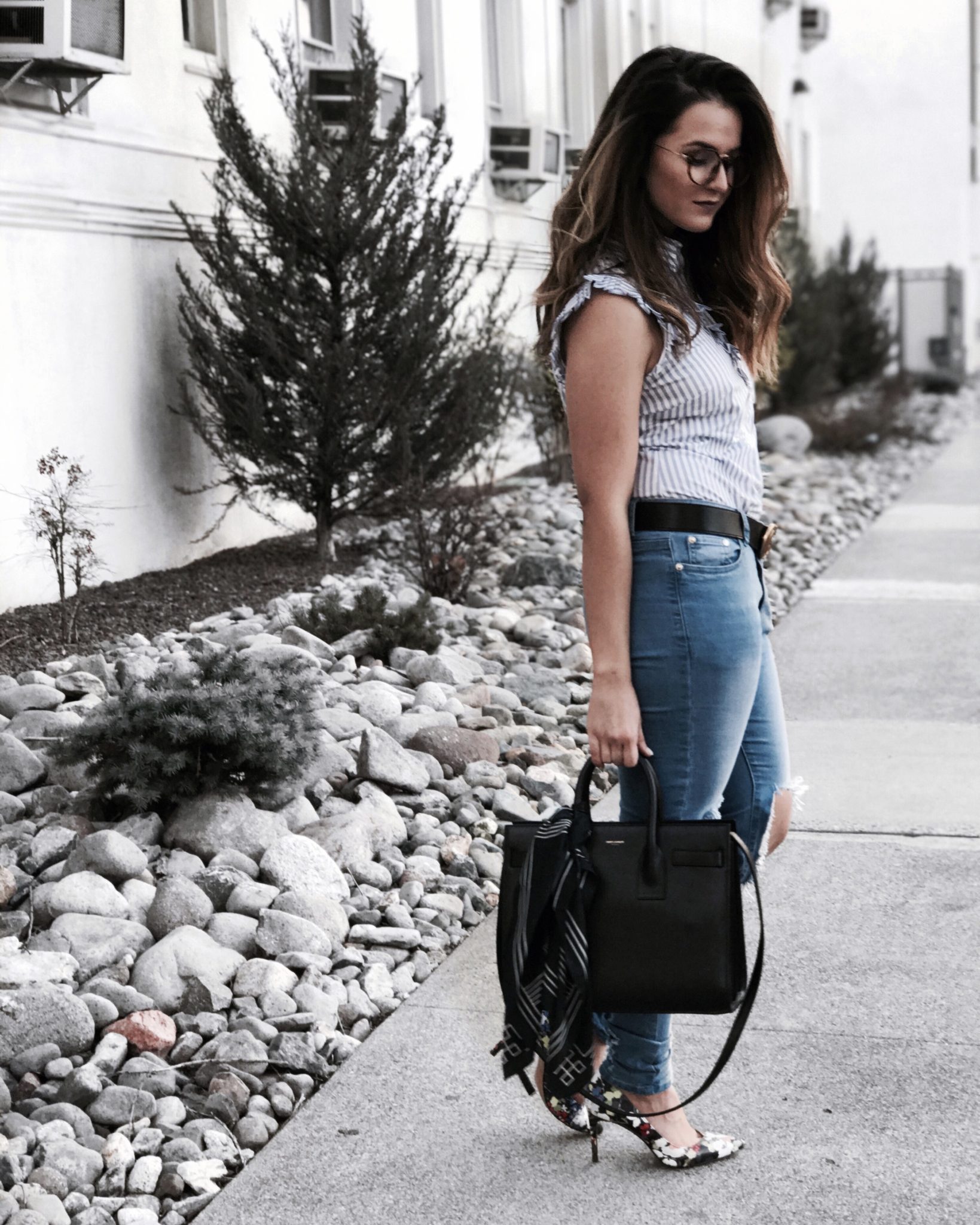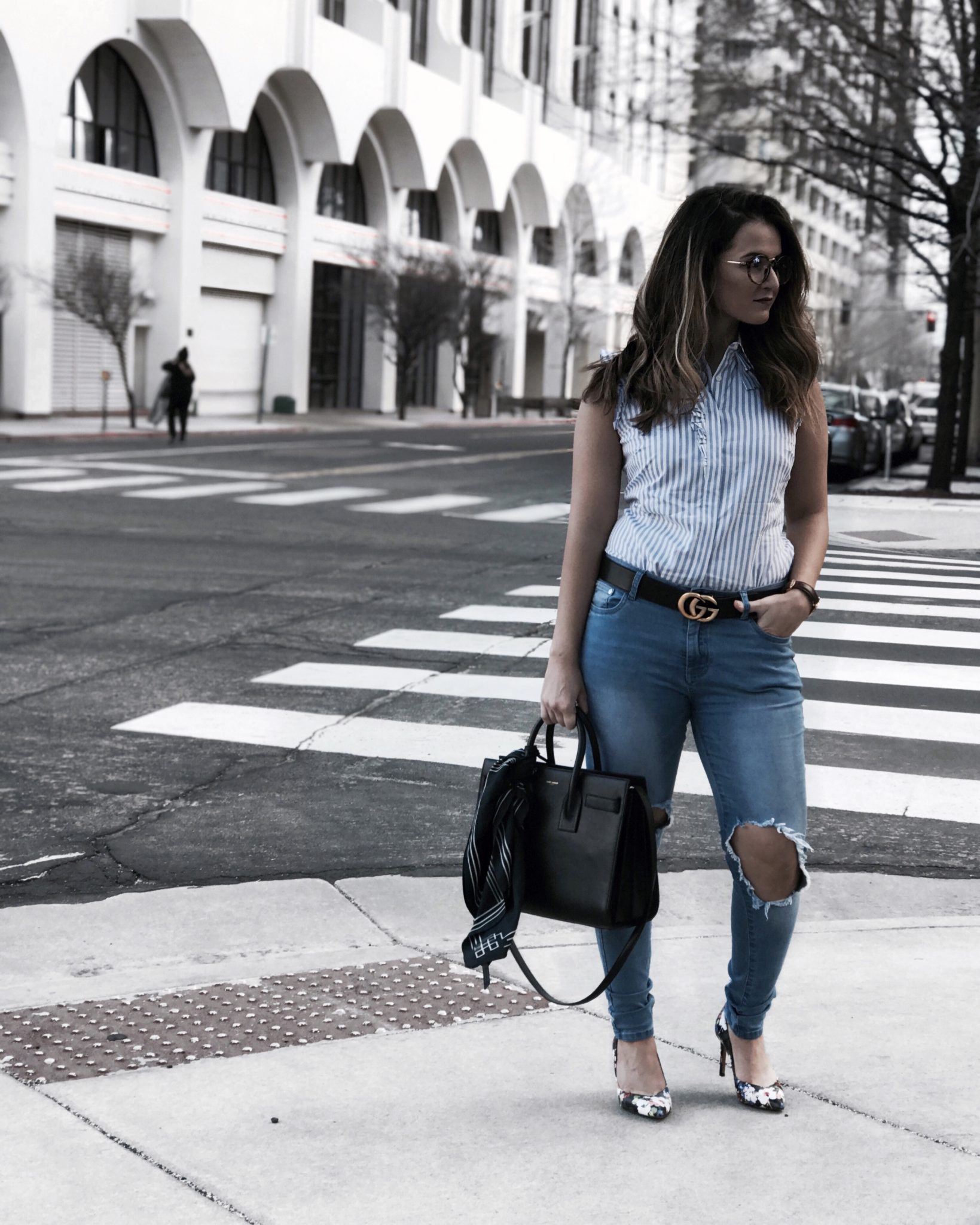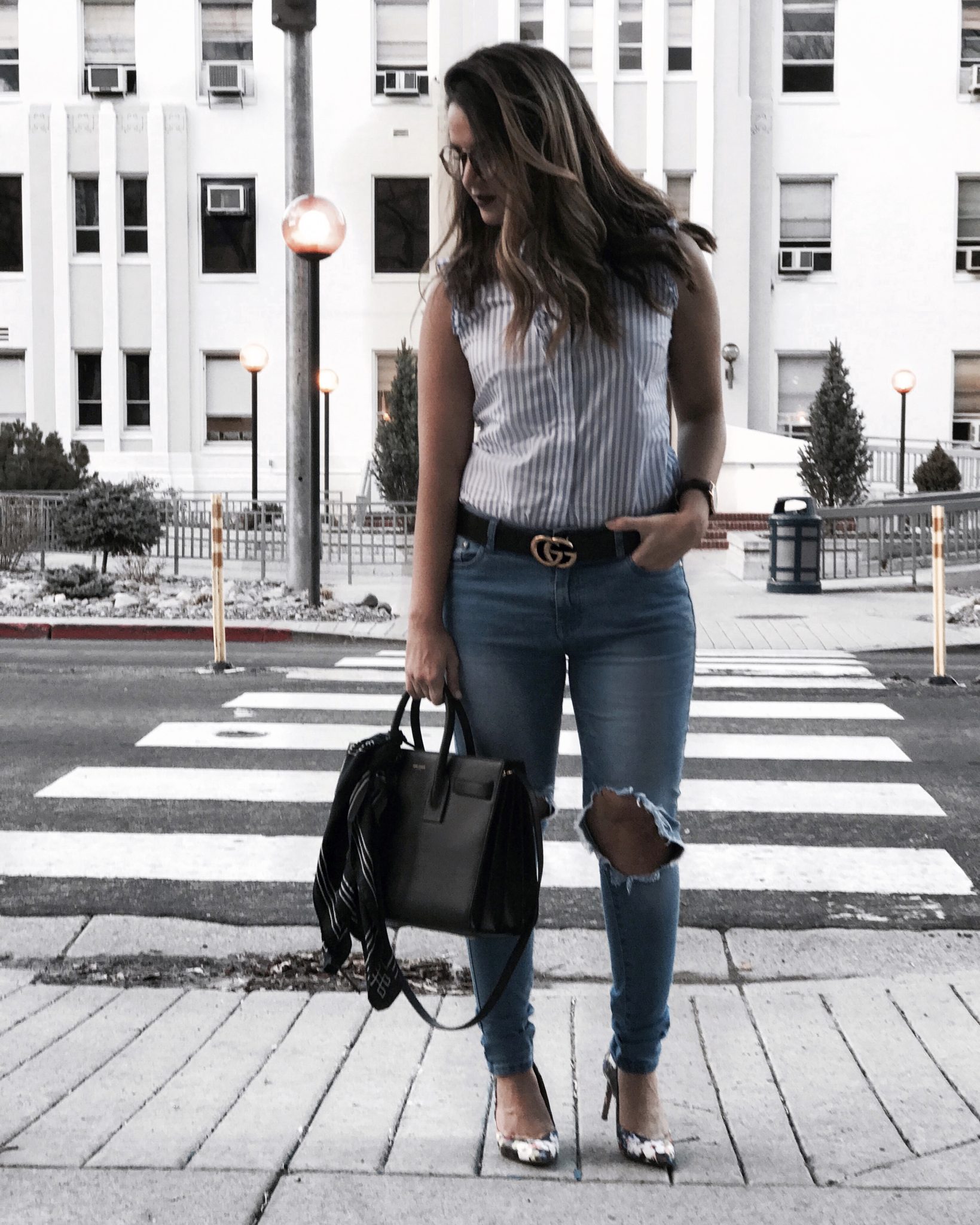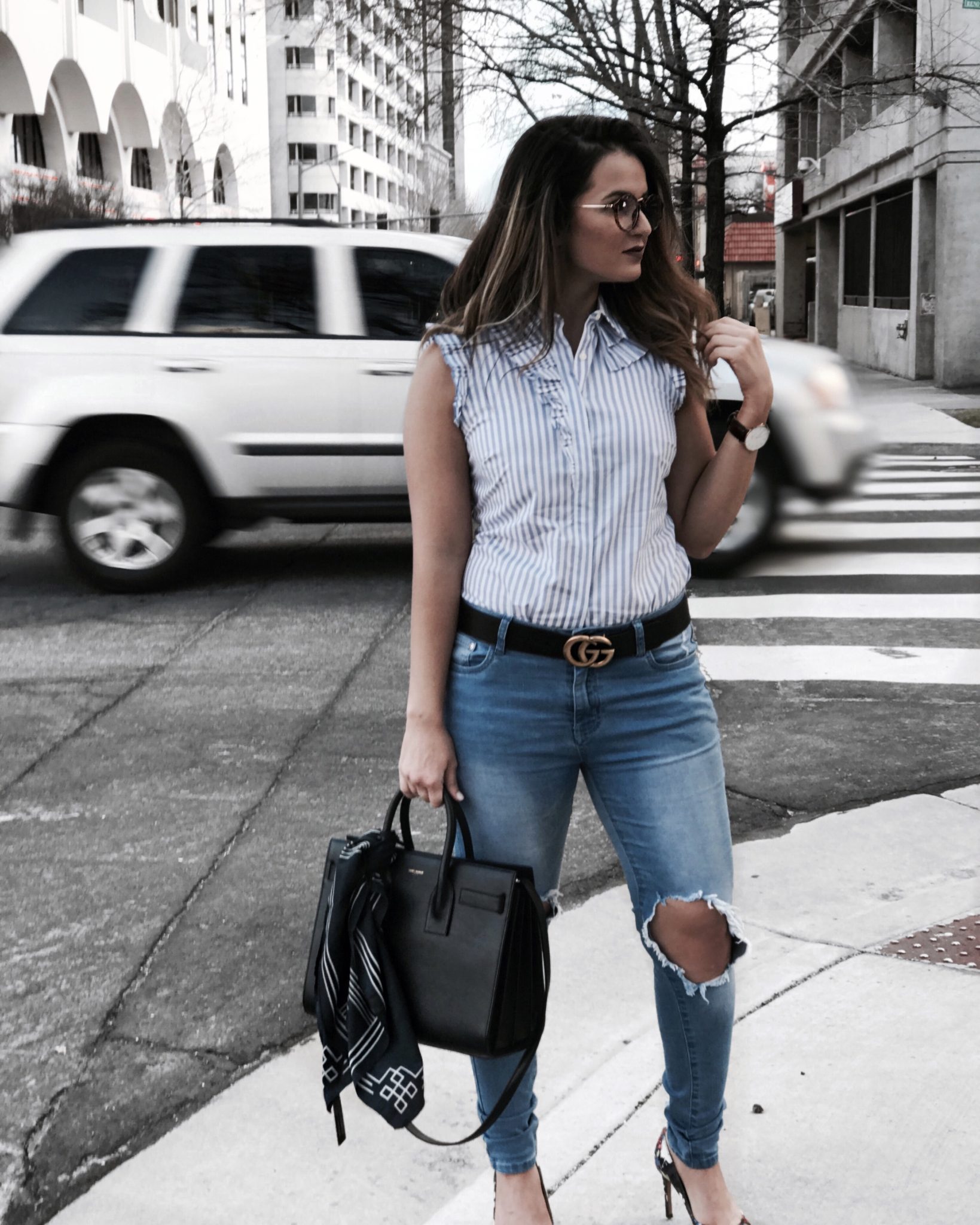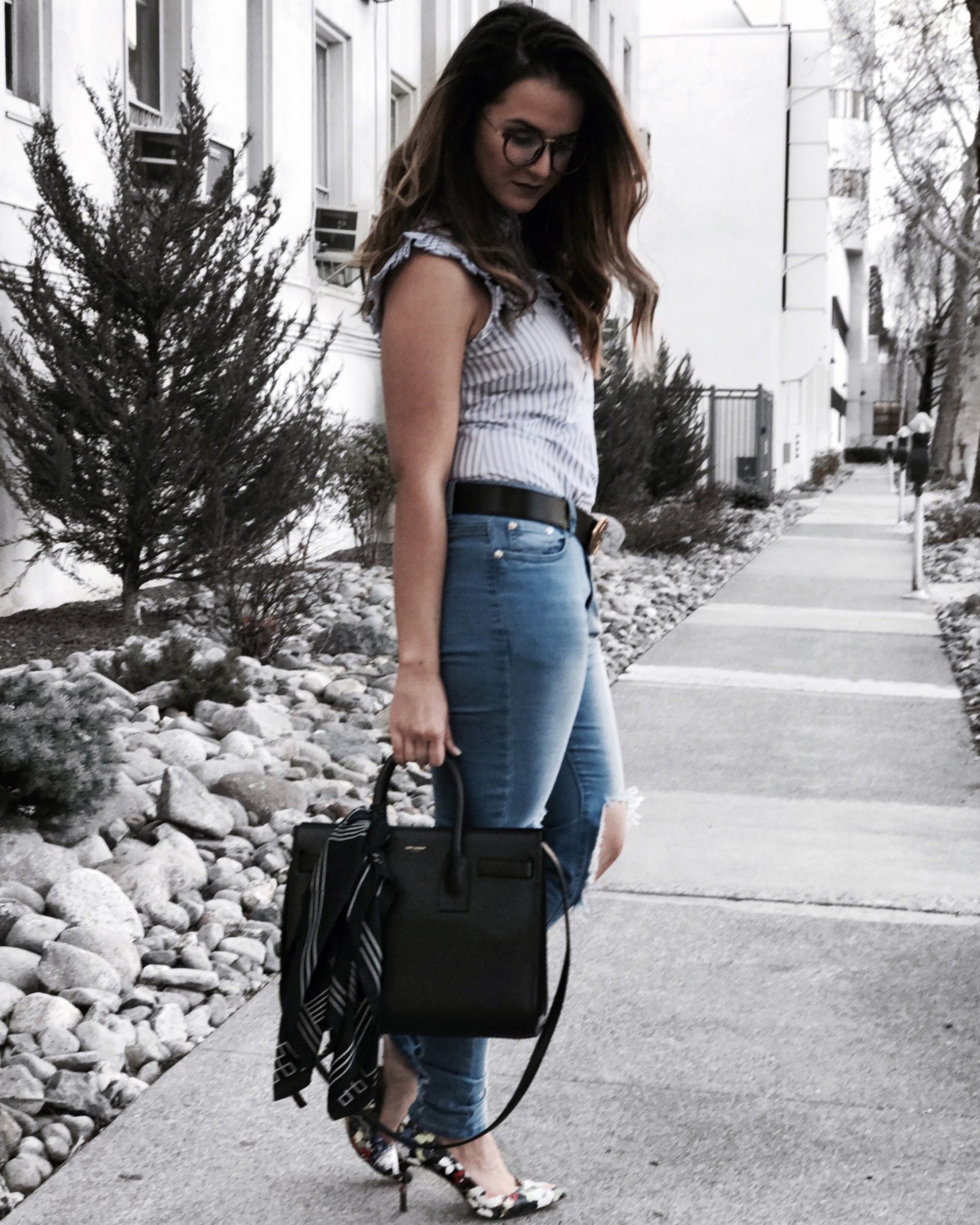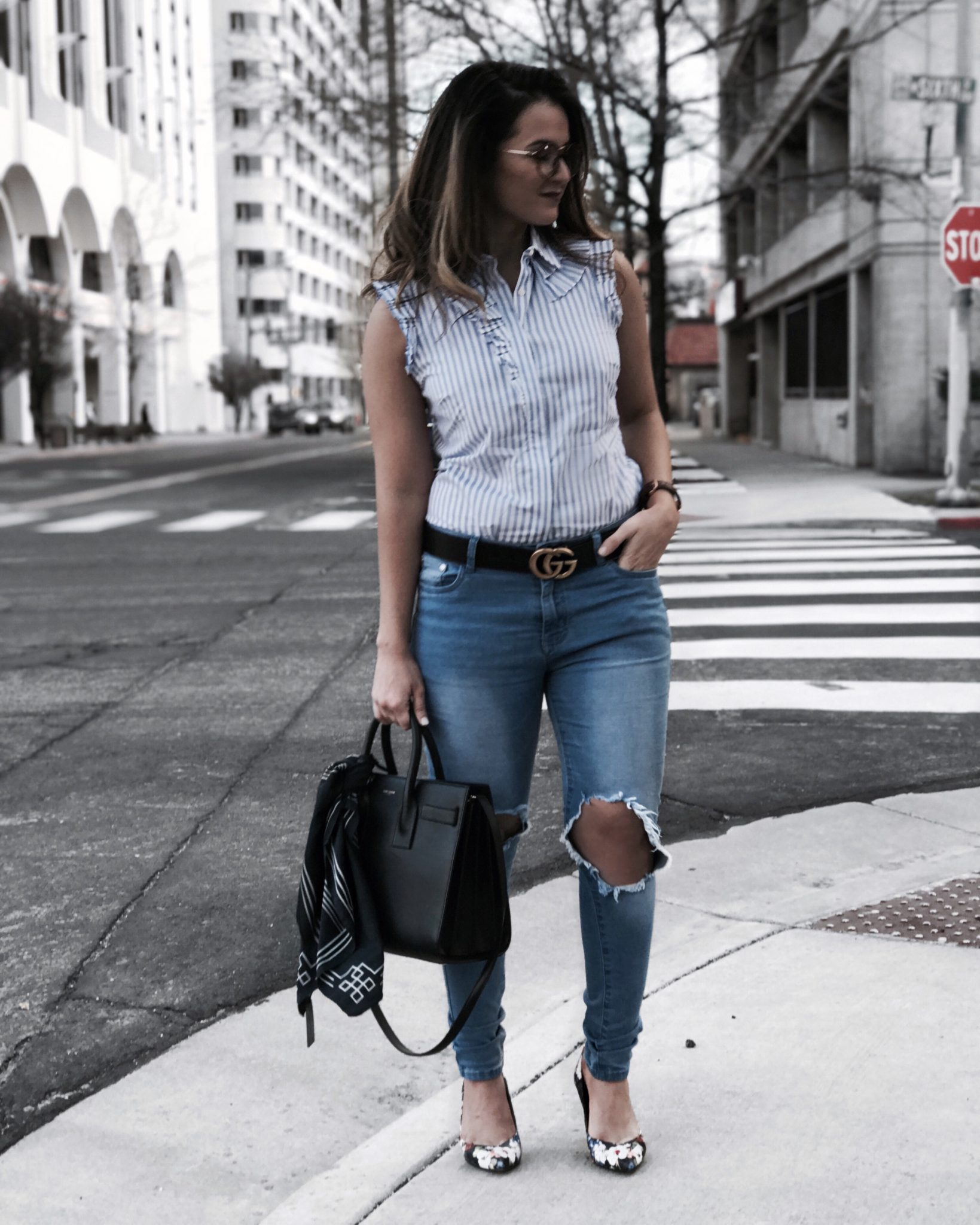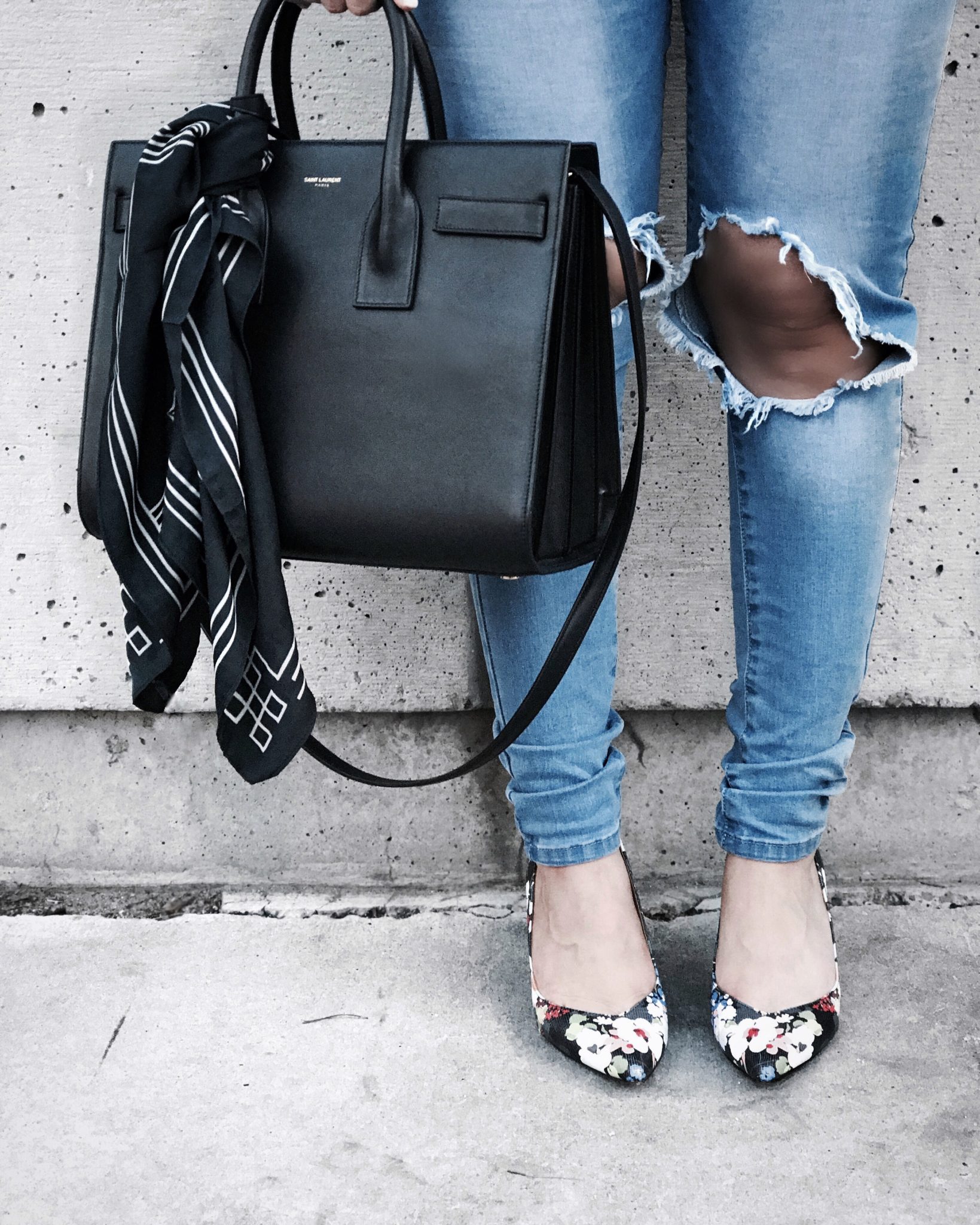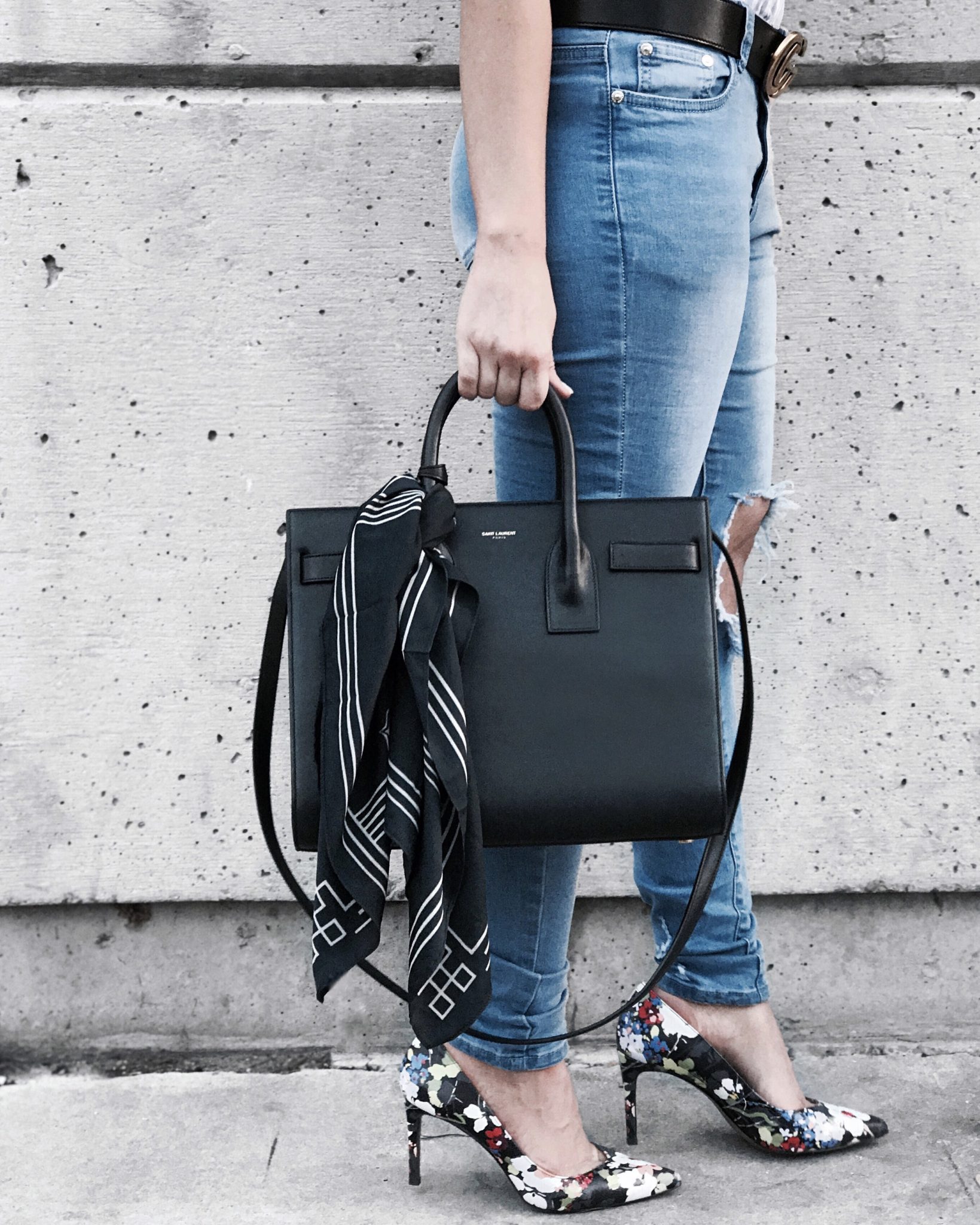 Details: TIJN Mathias Glasses // Banana Republic Blouse // Daniel Wellington Watch // Gucci Belt // Showpo Denim // Saint Laurent Sac De Jour Bag // Square Scarf (Similar) // Banana Republic Floral Pumps
Hey, darlings! In collaboration with Banana Republic*, I've hand-picked some spring essentials for your wardrobe. They recently just collaborated with the one and only Olivia Palermo again, and this collection is good – really good. The collection is filled with lots of classics with some pop of color for spring.
For my picks, I decided to go with a crisp, sleeveless ruffle shirt and some fun floral pumps for the ultimate spring look. I'm also debuting my newest favorite jeans by Showpo. The rips are in all the right places, I adore the wash, and the fit is amazing. I paired all these pieces with some favorite accessories that you can shop in the widget below or in the above links.
It's hard to believe that spring is around the corner as Reno's notorious for its bipolar weather. As a matter of fact, as I'm writing this post it decided to blizzard today. It's safe to say that I'm more than ready for the warm weather to come and for more SUNLIGHT! 🙂 I must say that spring is a really exciting time for me. If you didn't know, I'm Persian, and Persian New Year always falls on the first day of spring – so it's really a special time for my family and I! Paired with some bright peonies and floral perfume, and you've got yourself a very happy camper.
Do you guys have any essentials for your spring wardrobe? Any fun plans? Let me know below!
Xx,
Lily
*This post is a direct sponsorship with Banana Republic but all my thoughts and opinions are my own.