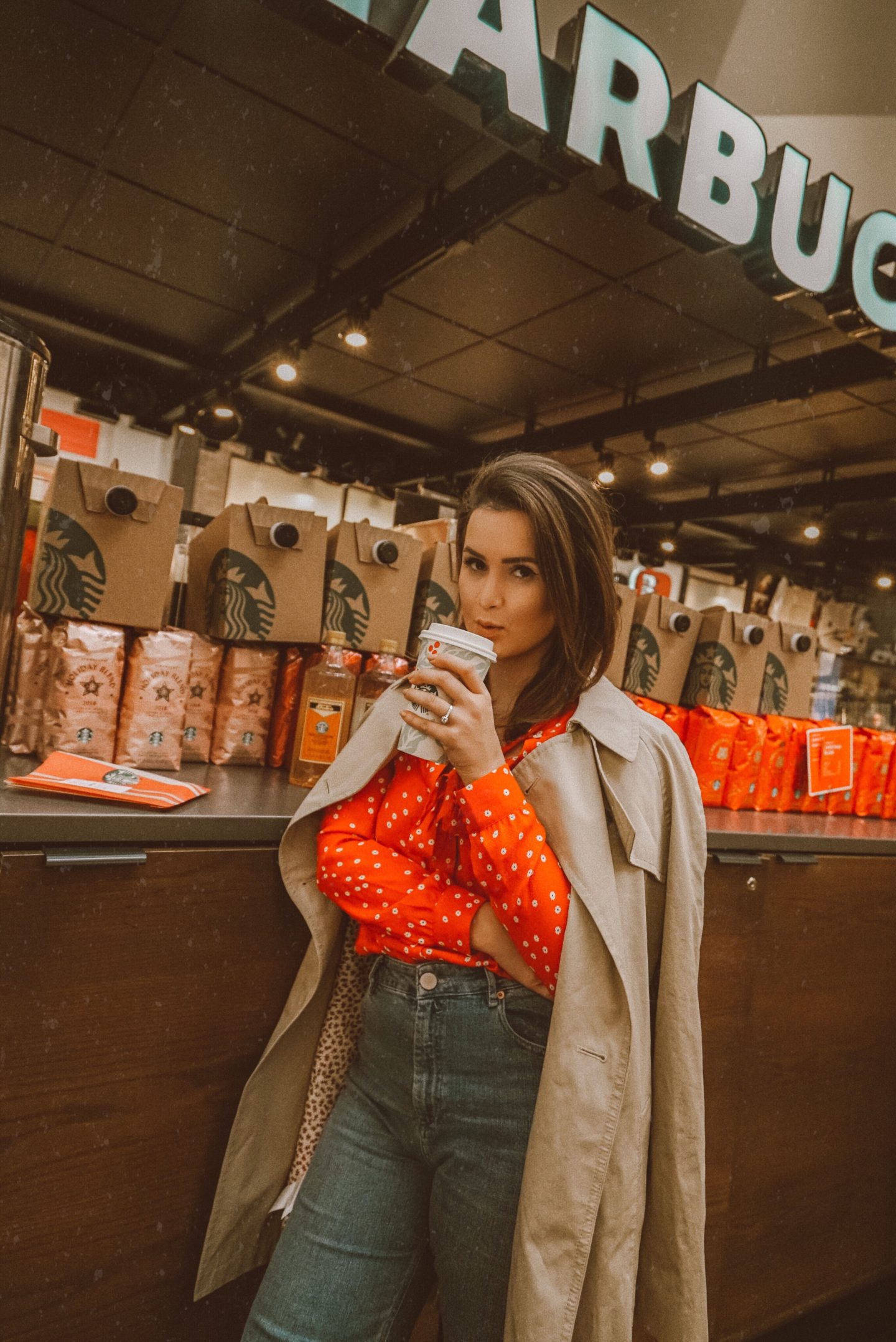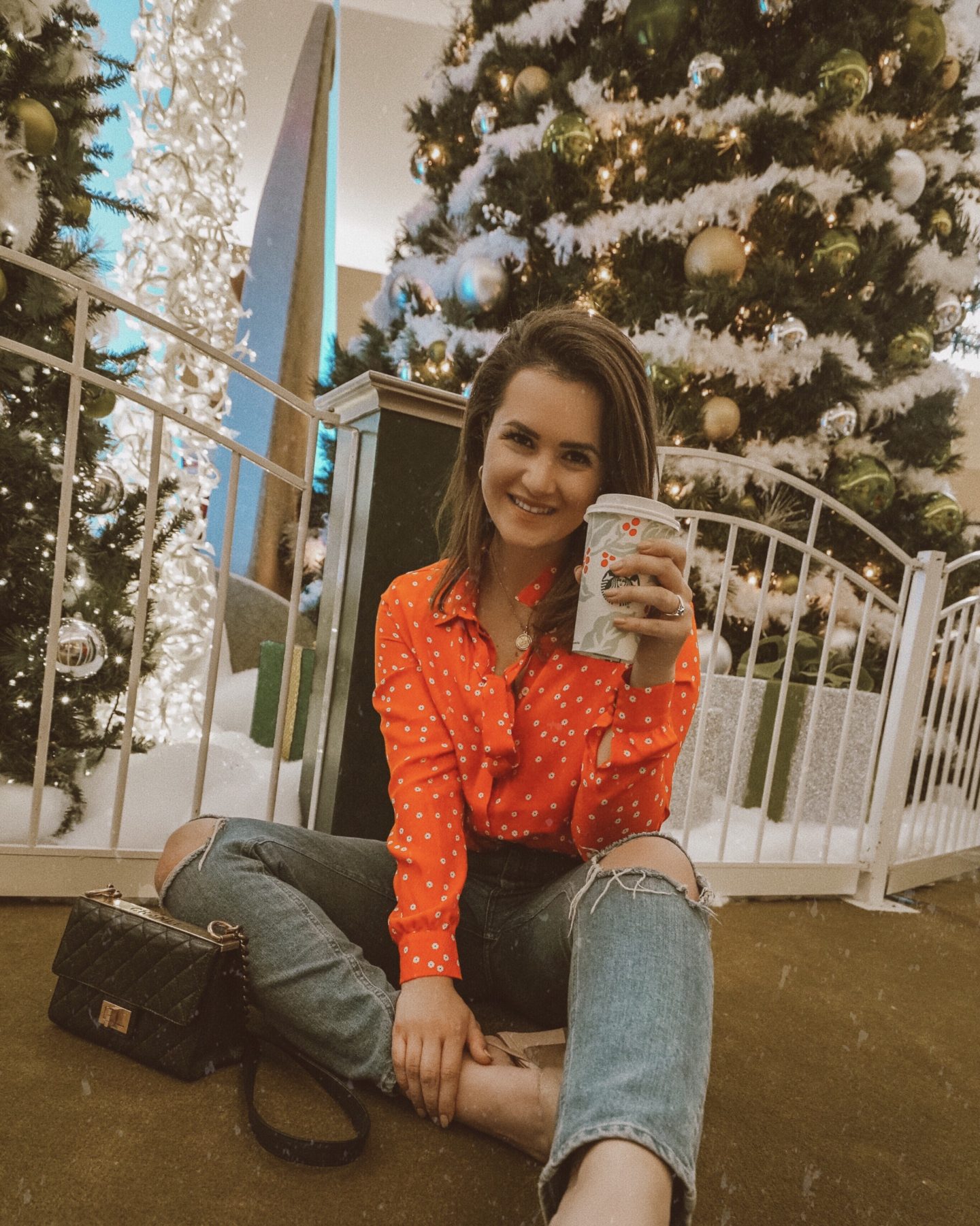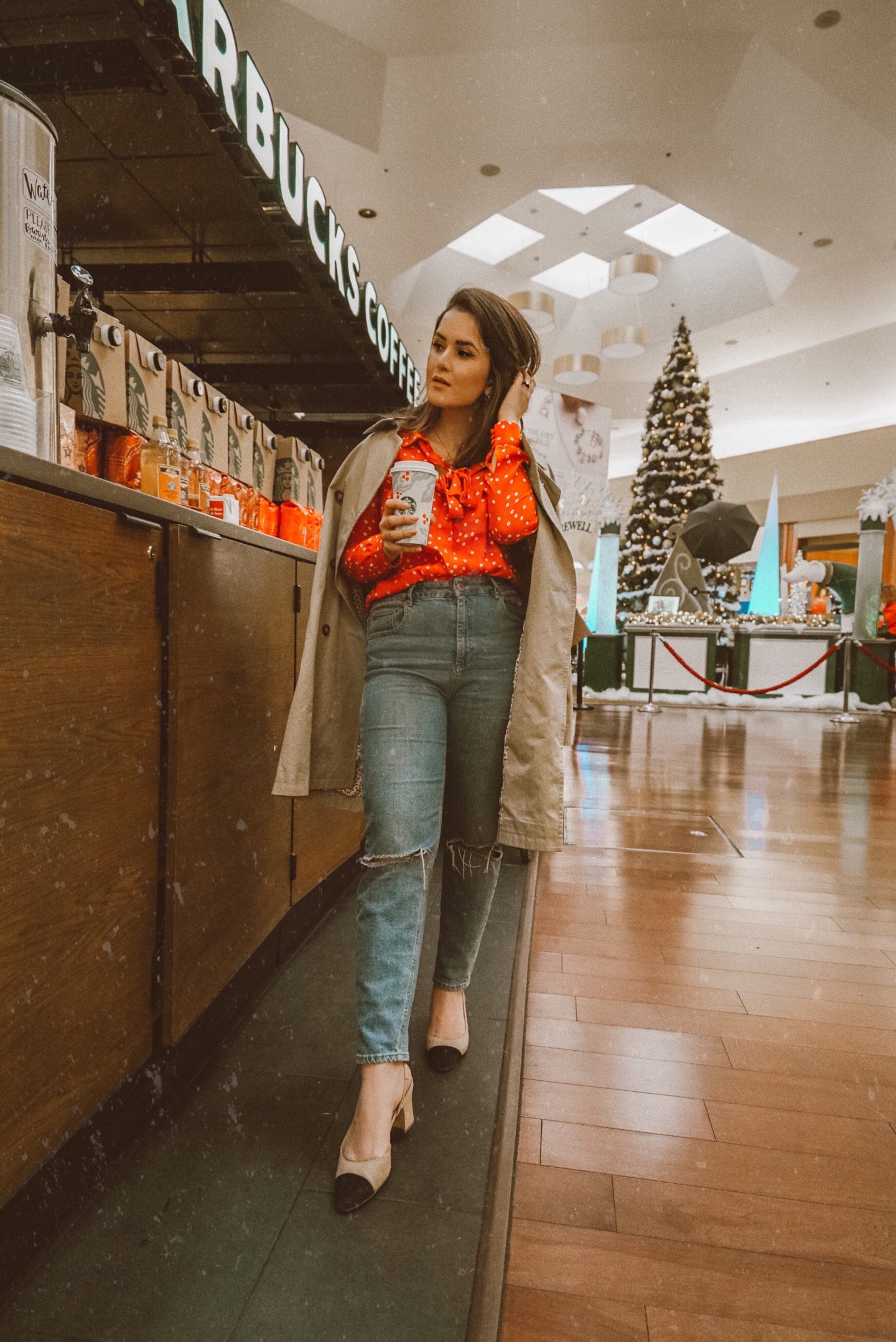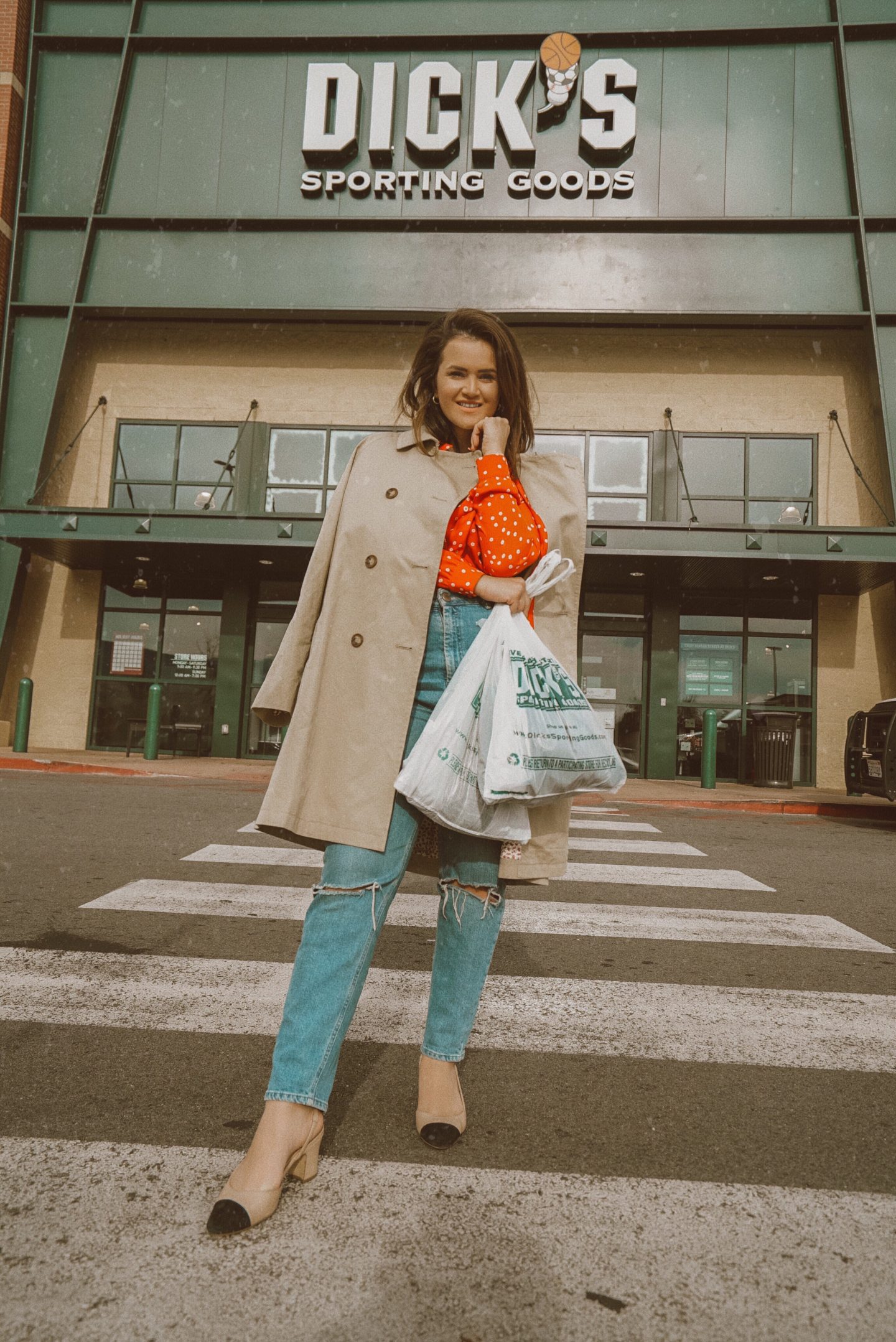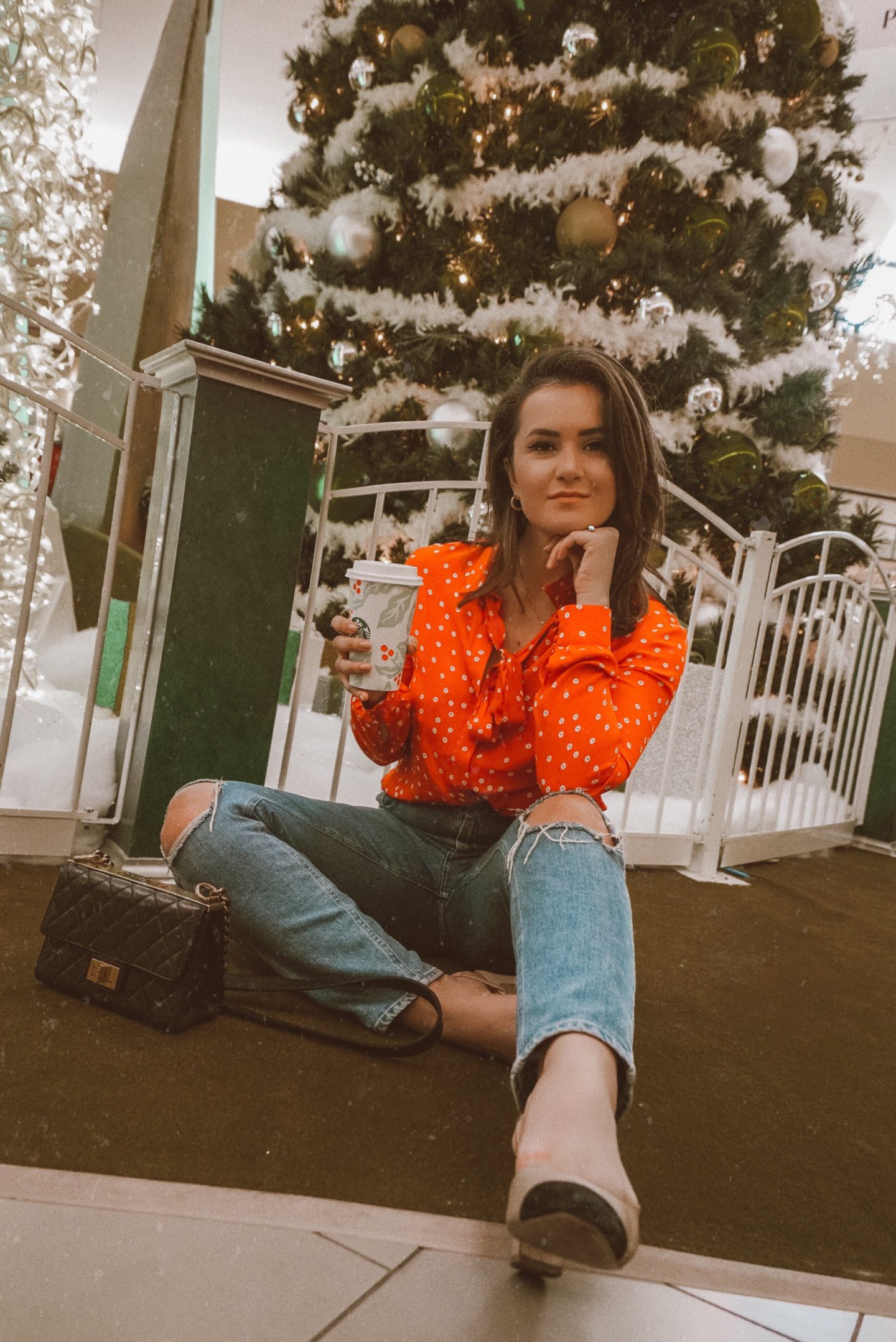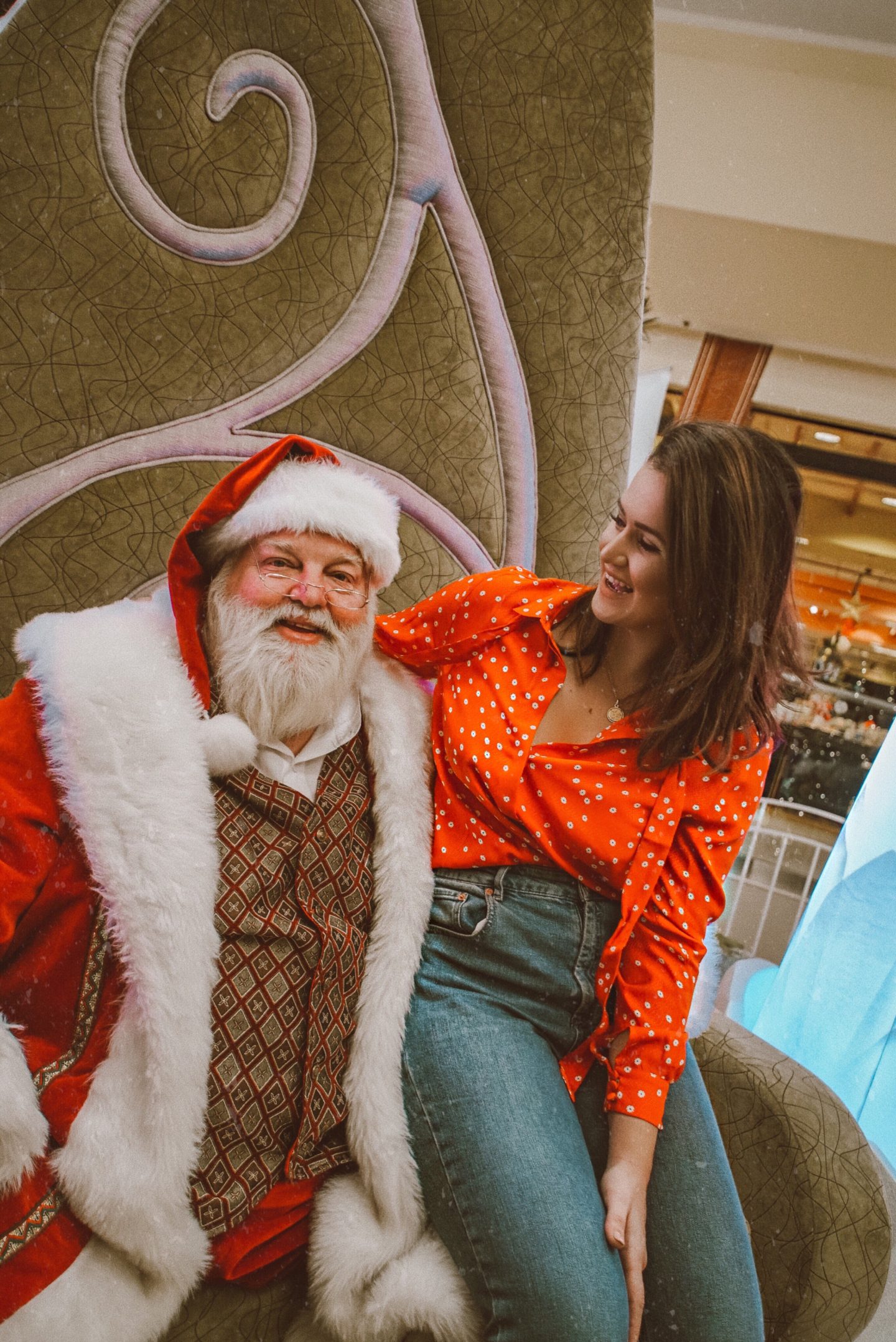 Meadowood Mall During the Holidays
If you've been following my blog for a while, you may have noticed that I've been working with my hometown mall, Meadowood Mall, throughout the year. I've brought you along while I shopped for Spring trends, and again on a fun shopping spree with my mom for Mother's Day. I came back in to shop Fall trends, and I just recently finished out the year with some holiday shopping.
There's something that's just magical about Meadowood Mall during the holidays. From picking up a Peppermint Mocha from Starbucks to finishing out a successful shopping trip to the Cheesecake Factory – it's all part of the experience.
I started out the day by grabbing a Peppermint Mocha, a pastry, and a cute tumbler for the holidays – because it's not officially the holidays without a cute Starbucks tumbler! I, then, stopped by Dick's Sporting Goods to find some surprisingly easy picks for the guys on my list – which consisted of all Nevada gear, of course. It wouldn't be a trip to Dick's Sporting Goods without stocking up on some workout gear for myself, too. 😉 Under Armour just so happened to have an insane sale while I was there, so I loaded up on yoga pants.
Next up, I headed to The Body Shop to, first off, smell everything in sight. Secondly, it's the best place to knock out all of the items for the ladies in the family. Pro top: they have the best holiday gift sets that are beautifully packaged and give you the biggest bang for your buck.
After loading up on lotions and potions, I headed over to Santa to give him a quick hello. I told him that another trip to Paris will do! 🙂 In all seriousness, Meadowood Mall always does a great job of scouting out a great Santa. He never broke character and wassuch a pleasure to talk to!
After a long day, I finished out strong with an amazing meal at the Cheesecake Factory. I went with the lettuce wraps and an ahi tartare and they were both to die for! As always, I left feeling stuffed – but oh so happy.
Being a Reno girl at heart, the holidays simply aren't complete without a trip to Meadowood Mall. With each visit, it just feels even better coming back –regardless of the time of year. It's so exciting seeing all of the newadditions and learning more about their future plans. I'm so happy to say thatcoming back will always feel like coming back home to family!
If you're in Reno, definitely come by and check out their latest additions. If you're not from Reno, you're definitely in for a treat! 🙂
xo,
Lily