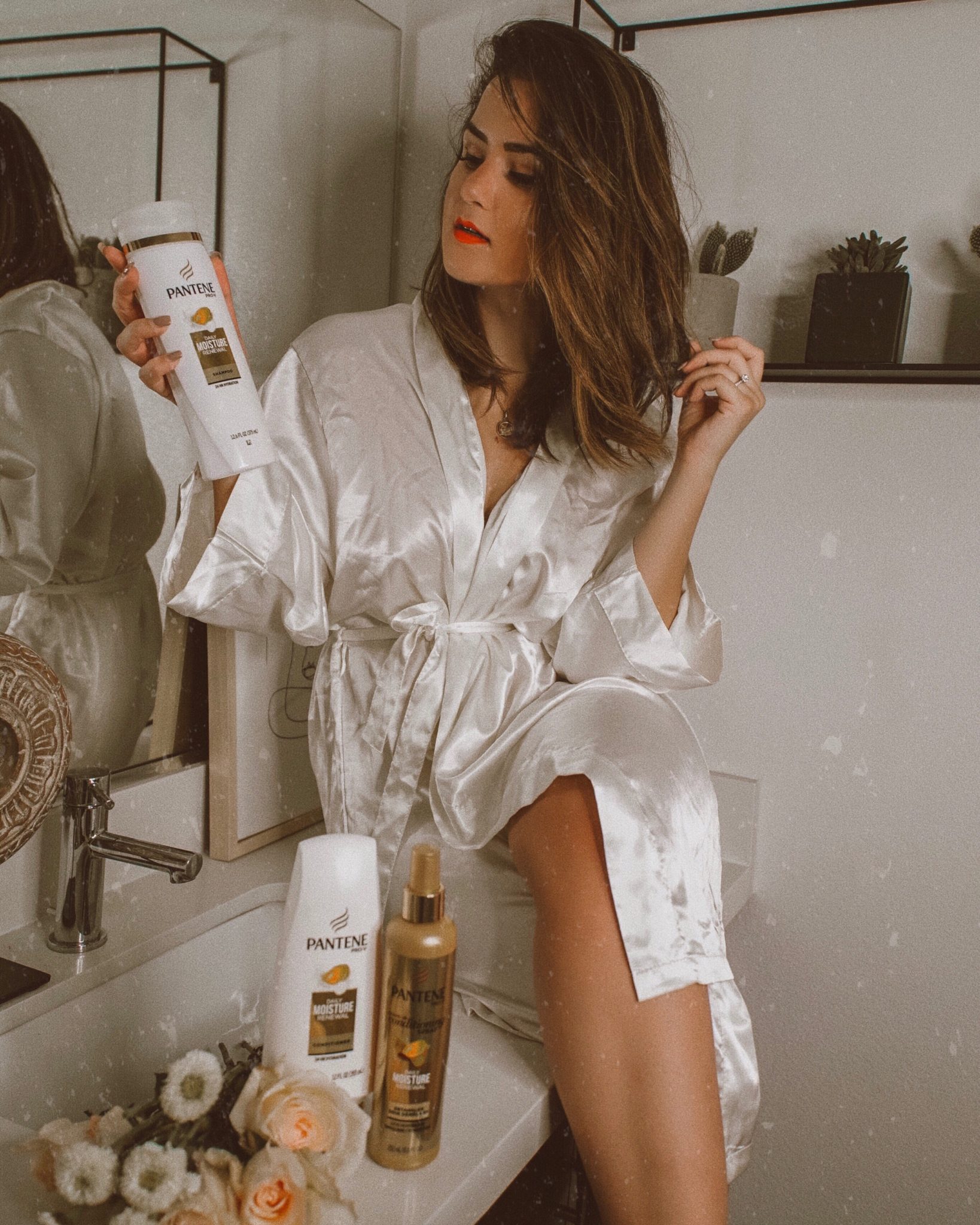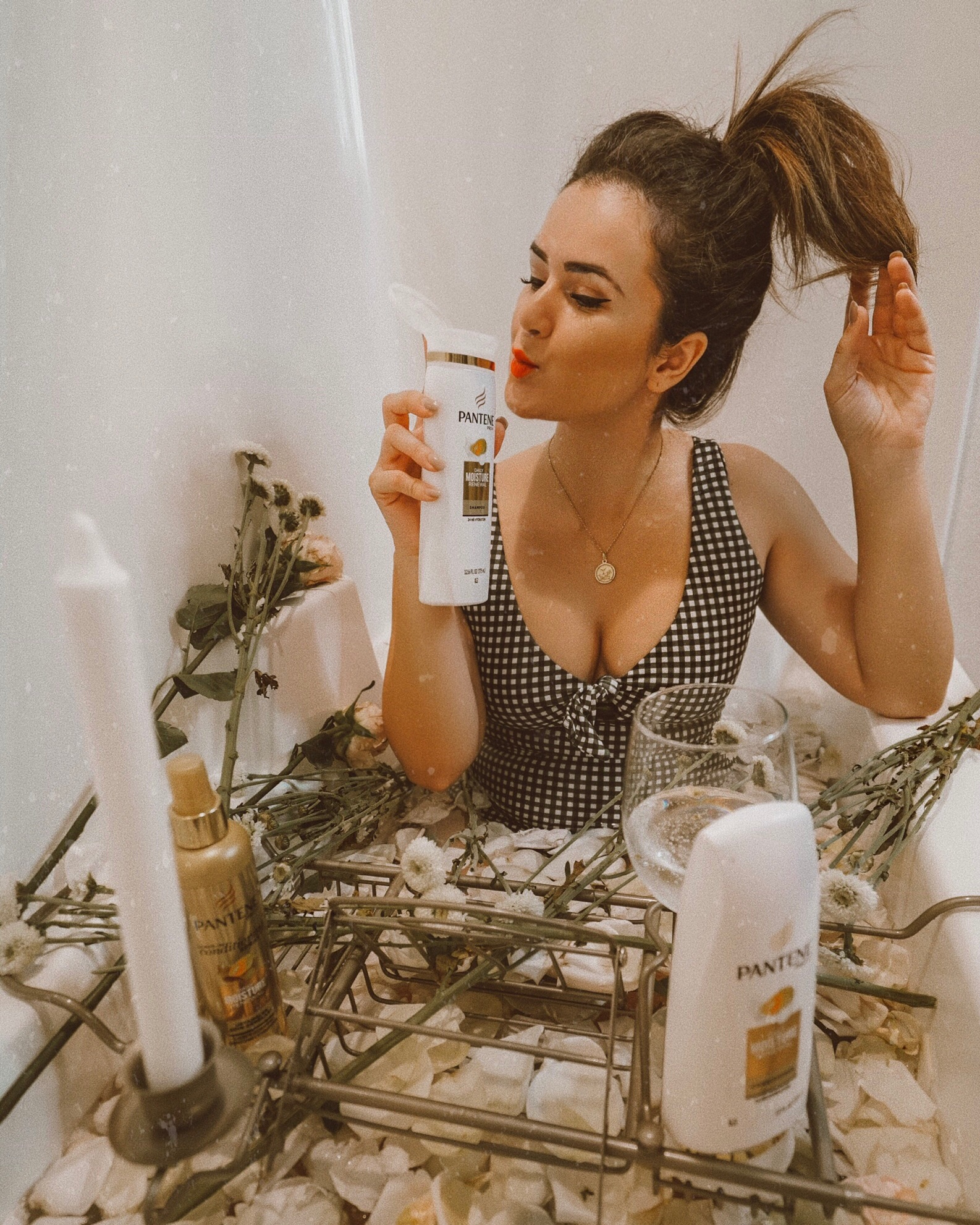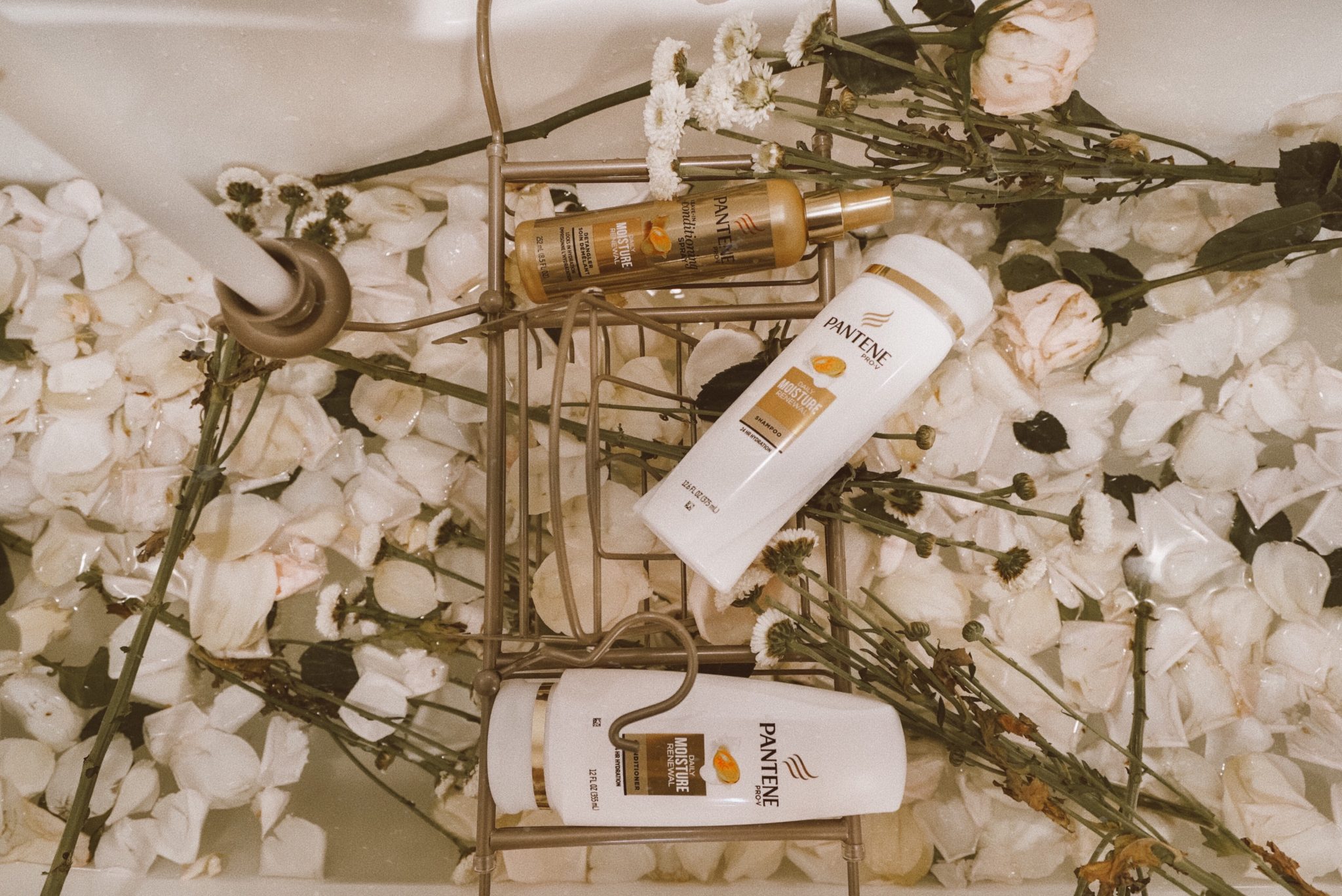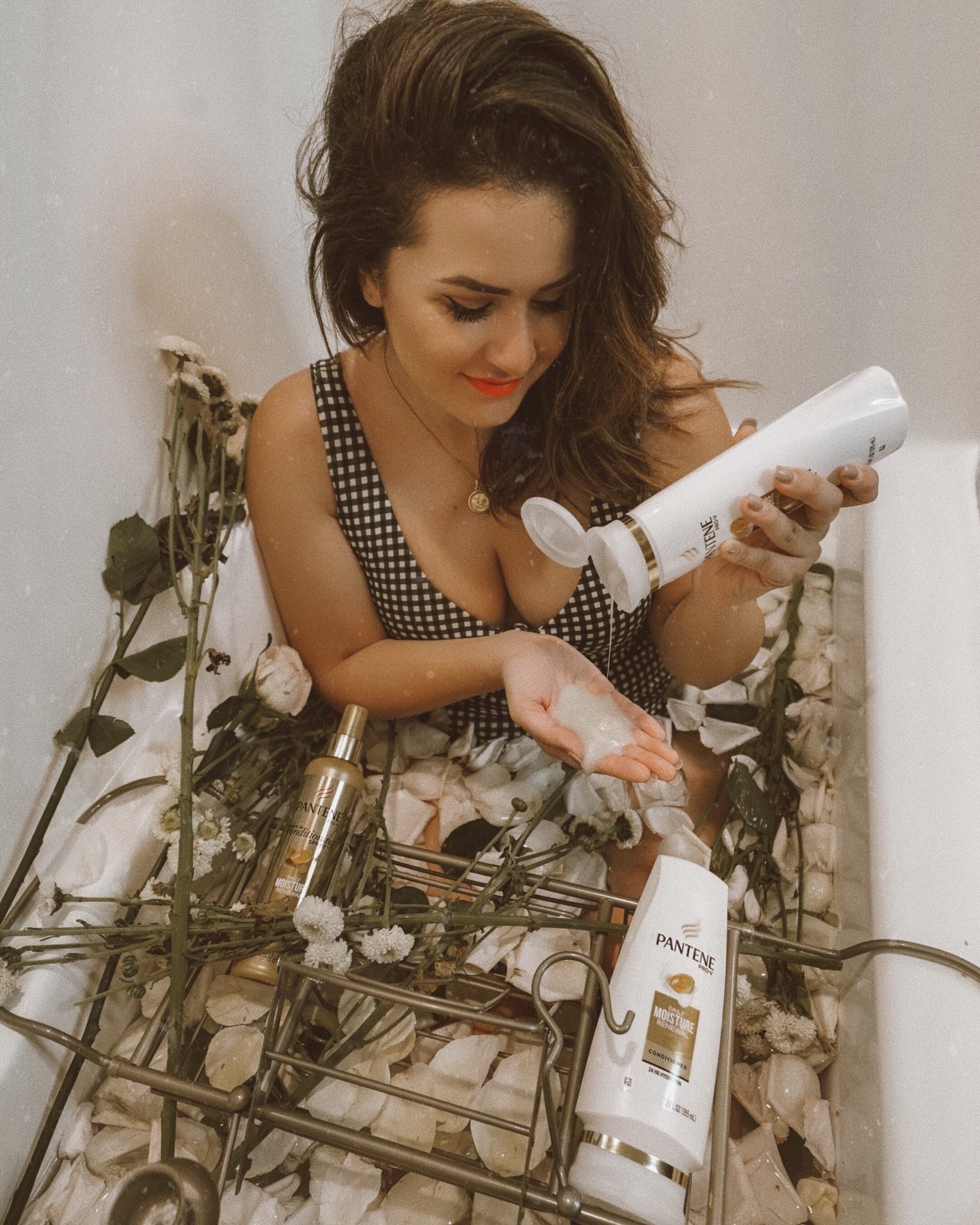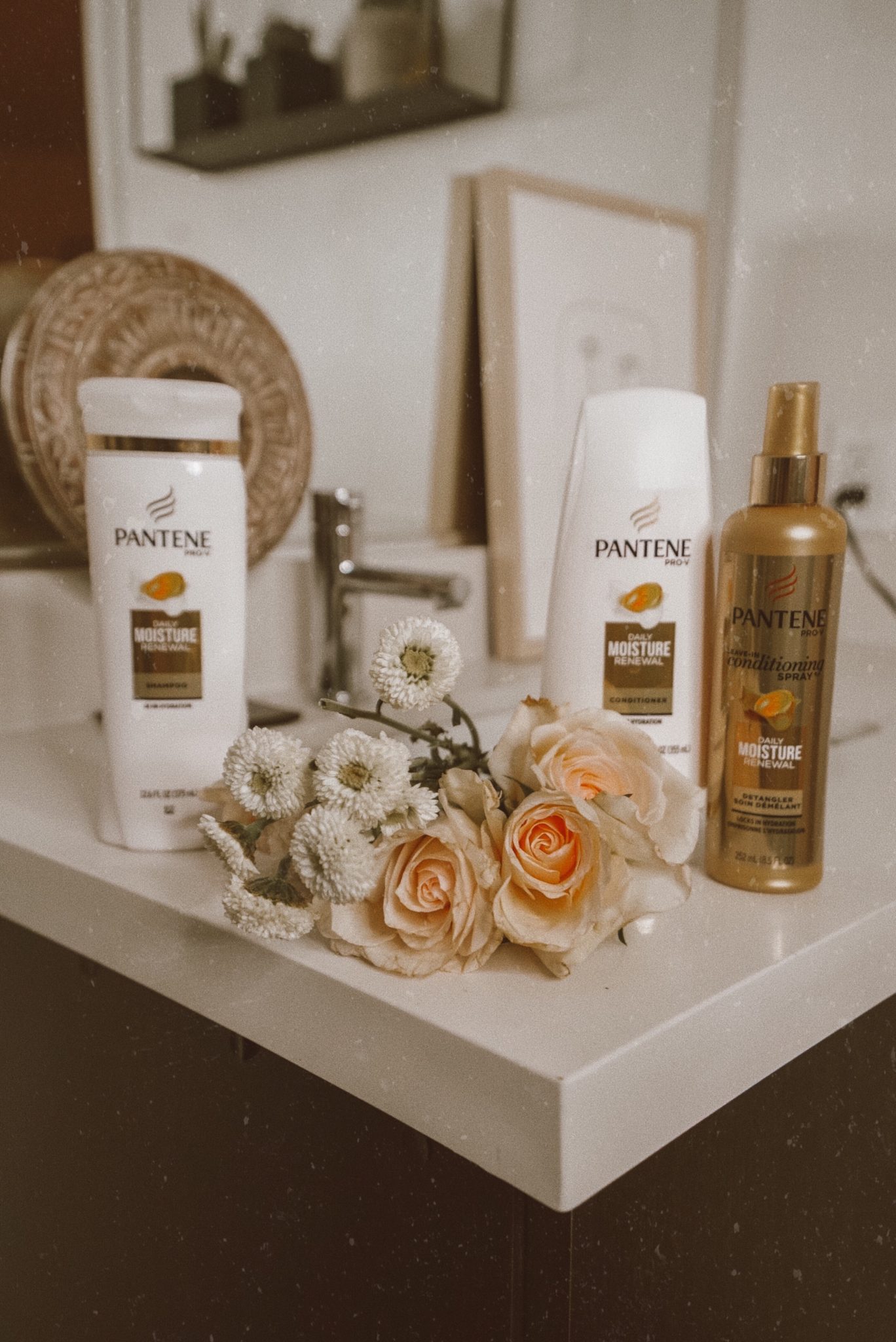 Pantene 14 Day Challenge
Ever since cutting my hair, I've come to terms with the fact that I have to style it more than ever. Between heat styling it nearly every day to applying hairspray and other styling products, my hair has been going through the wringer. To top it off, I've always had to deal with frizz, which doubled up with heat damage – isn't a good look.
I truly believe that when you look good, you feel good – and I was ready to begin the process of transforming my bad hairs days into great hair days.
All that being said, I've been on the hunt for the right haircare products to fight dryness and to put life back into my hair. I tried to think back on a time where my hair was in better shape and I remember my hair being so soft when I was using Pantene.
I picked out the Pantene Daily Moisture Renewal Shampoo and Conditioner to see if it'll revamp my hair, and this is when I found out about the Pantene 14 Day Challenge.
After using the Daily Moisture Renewal Shampoo and Conditioner collection for a week, I already noticed my hair was starting to feel softer to the touch and was even starting to pick up some extra shine. I even caught myself feeling my hair throughout the day and generally felt so much happier. Nothing sets the tone for a good day like having a great hair day.
After finishing up the Pantene 14 Day Challenge for the full two weeks, I feel like my hair has completely transformed. It went from being dry, dull and brittle – to being shiny, rejuvenated, and soft to the touch. Not just that, but it makes hair styling so much easier. I went from having "meh" hair days, which translated into my mood and my work – to having great hair days that uplifted and motivated me. I truly believe in the power of taking care of the things that make you feel good about yourself, your hair being one of them.
If you guys are struggling with keeping your hair in check, I challenge you to try the Pantene 14 Day Challenge. If you do, let me know how it goes!!
xo,
Lily