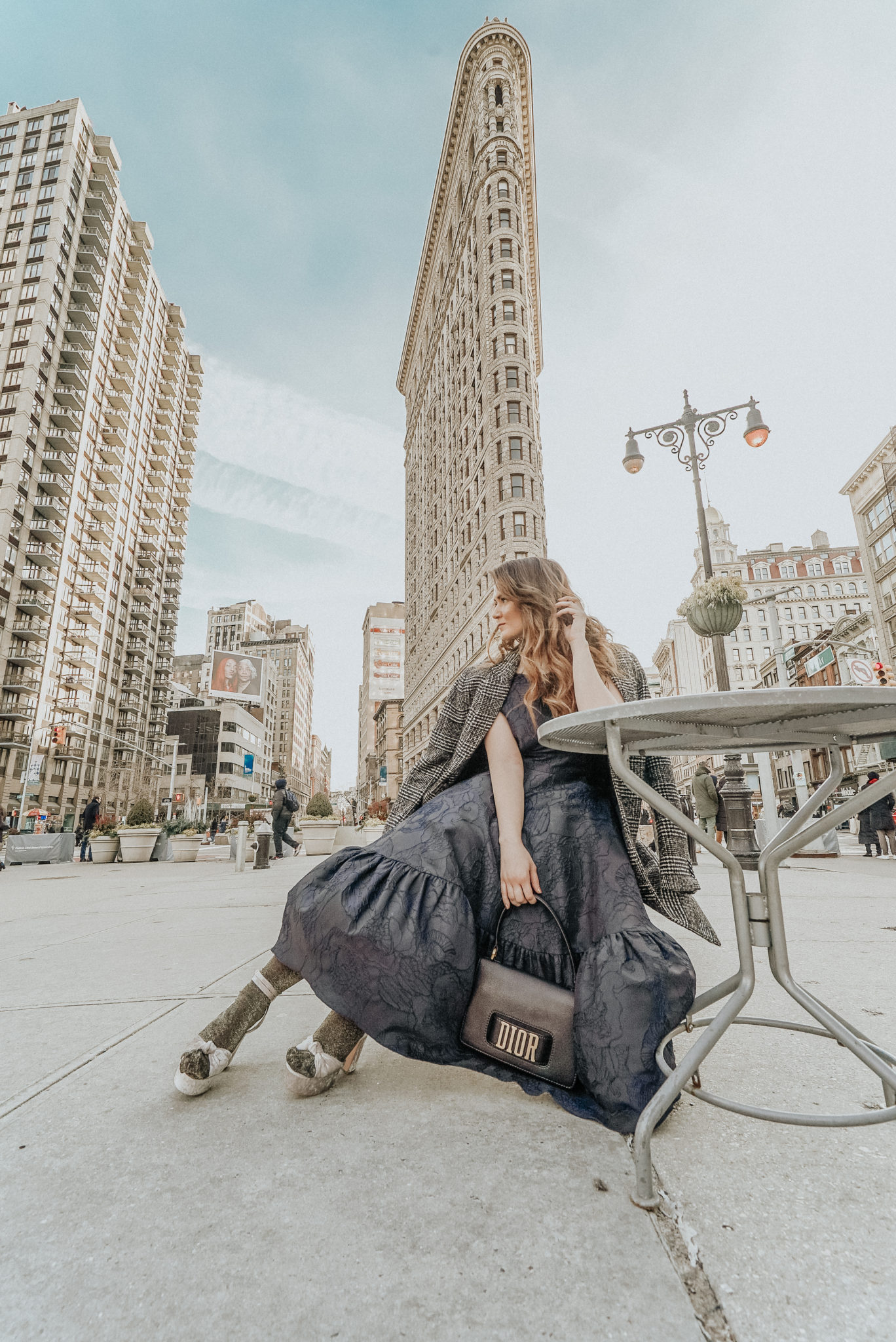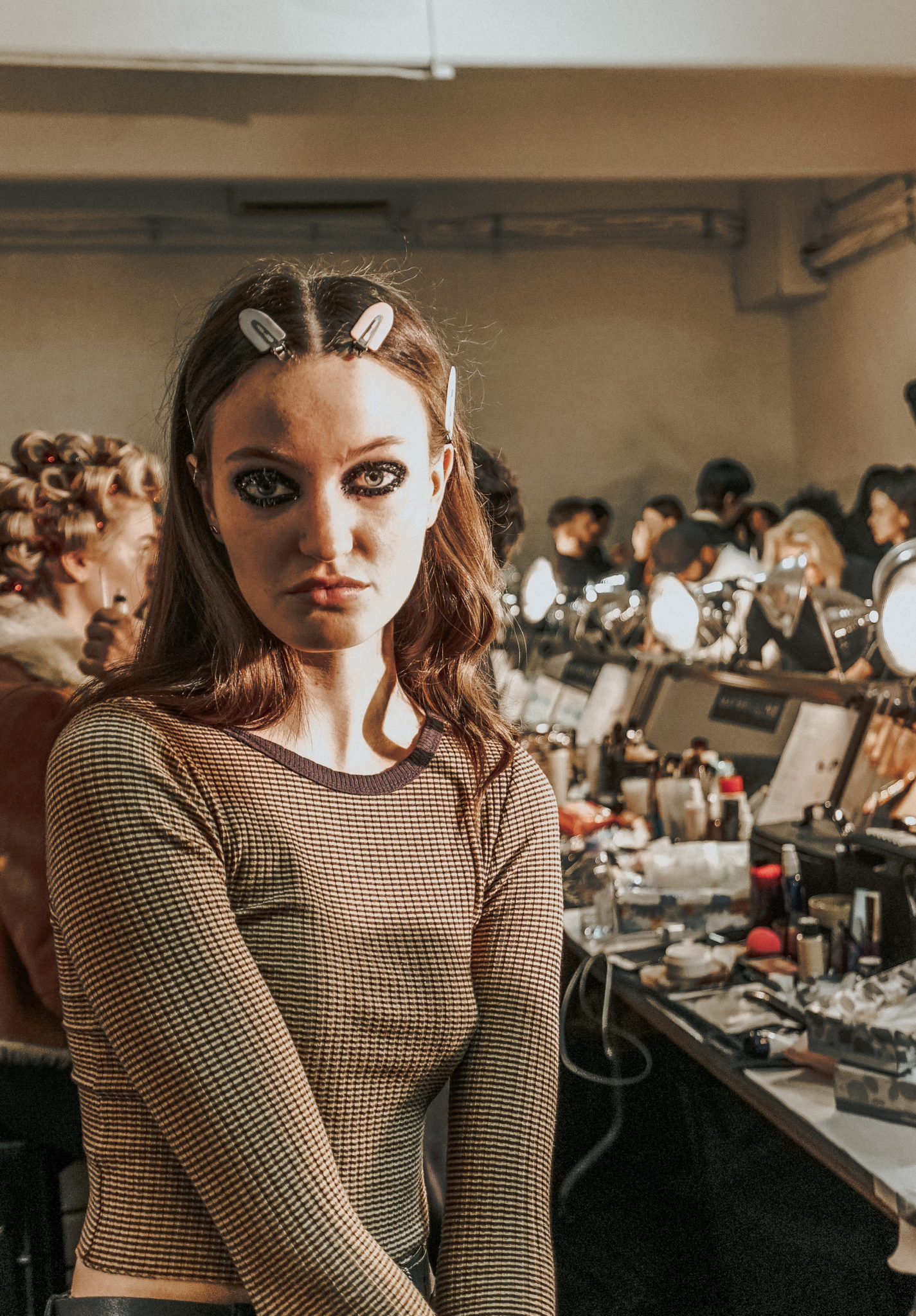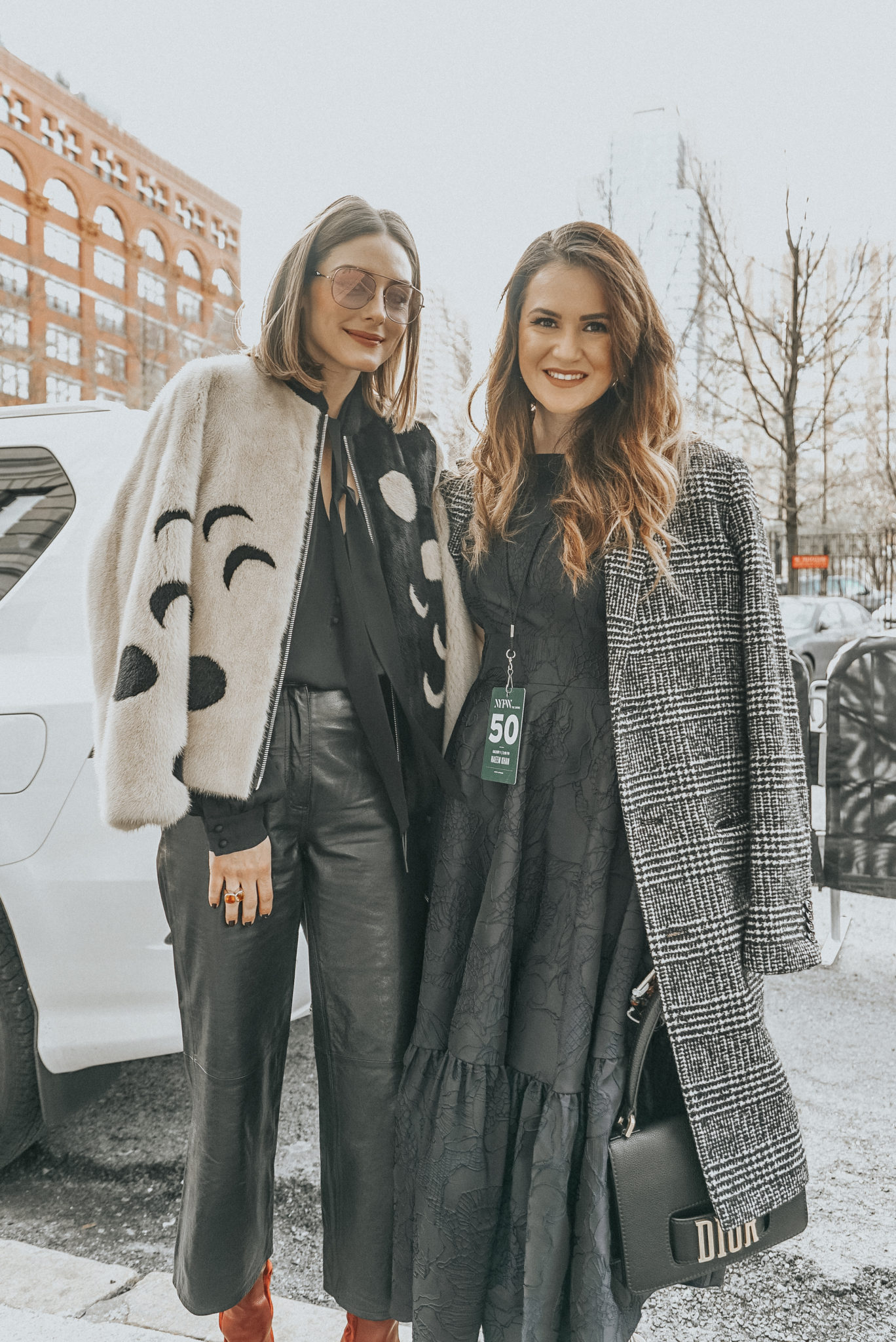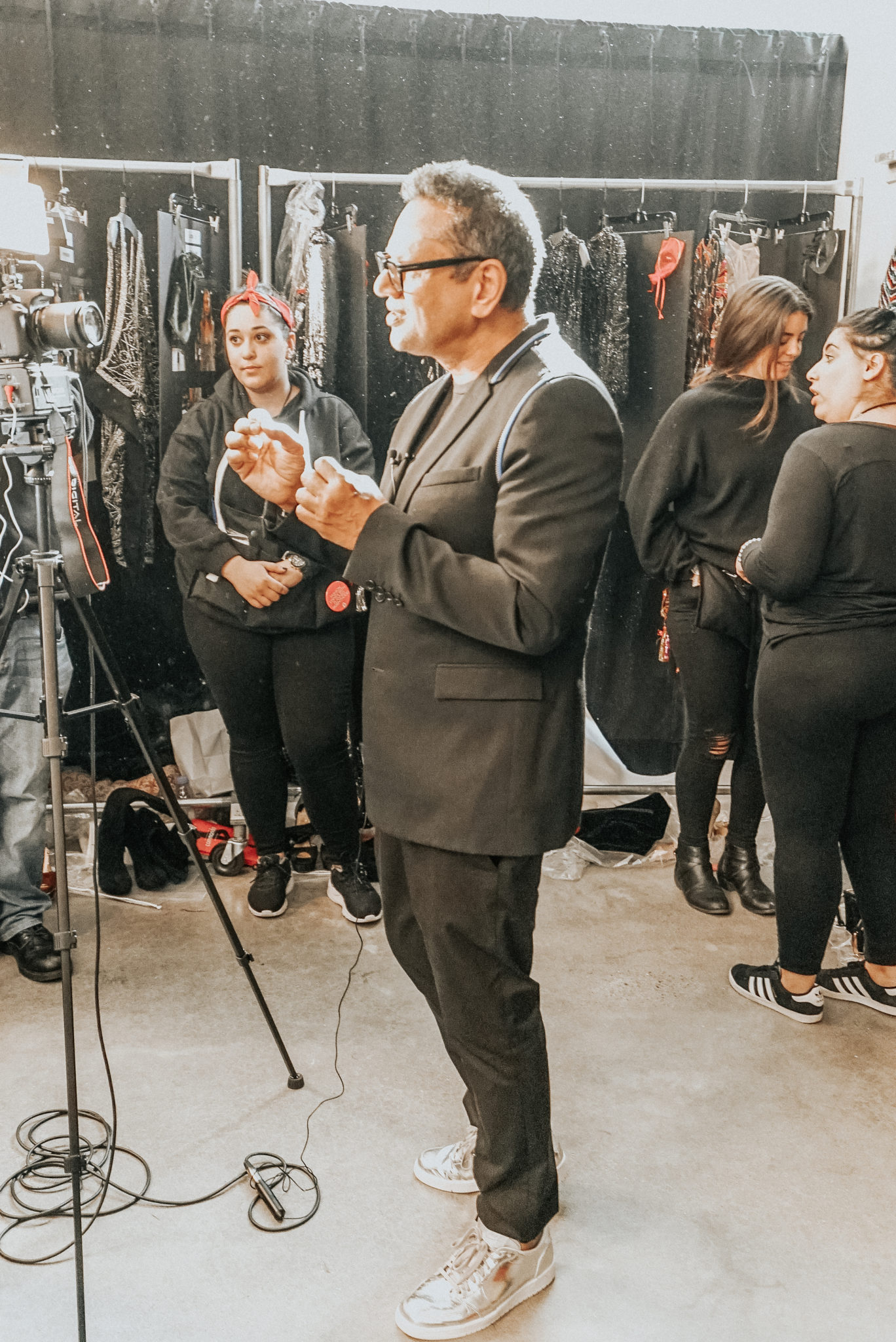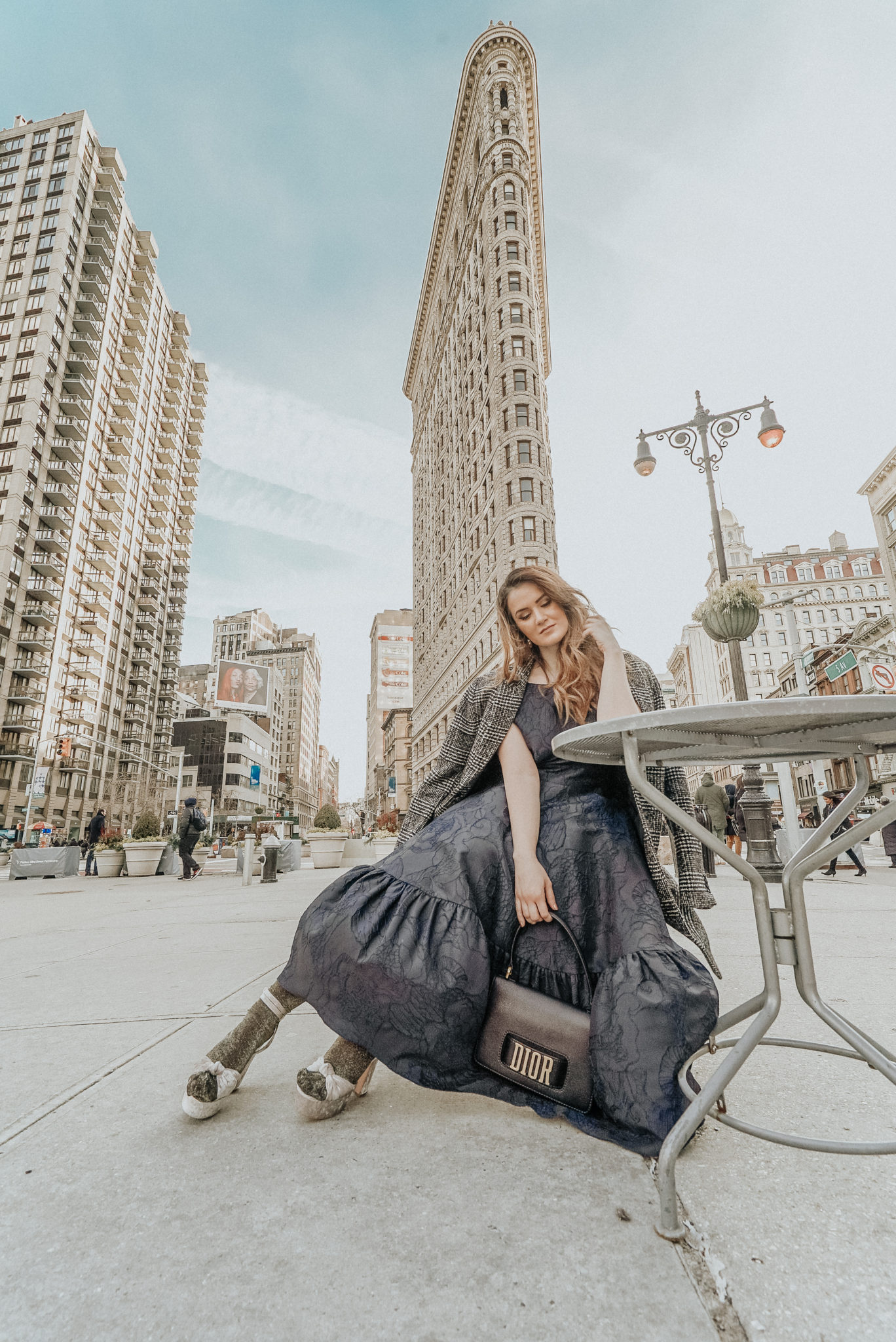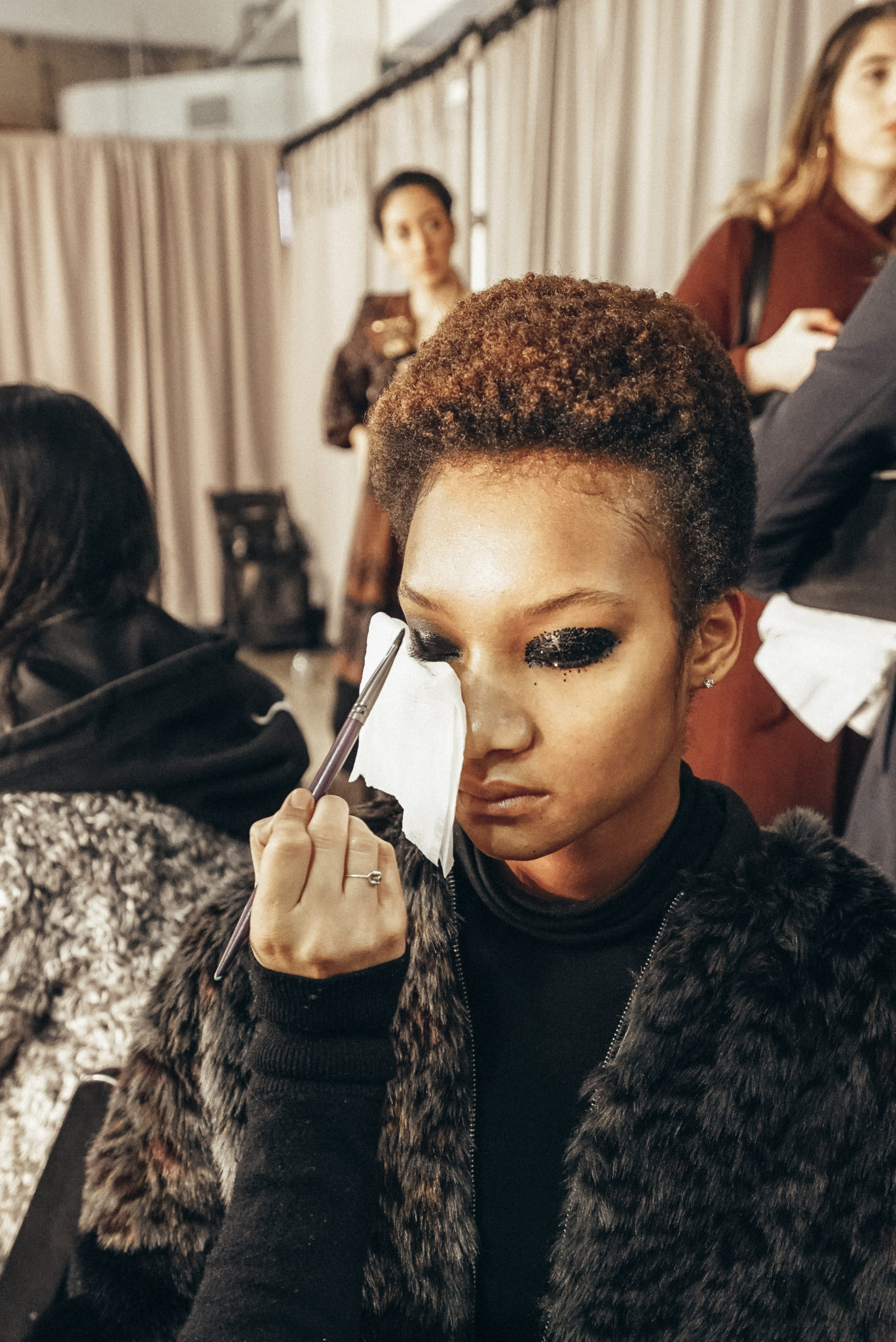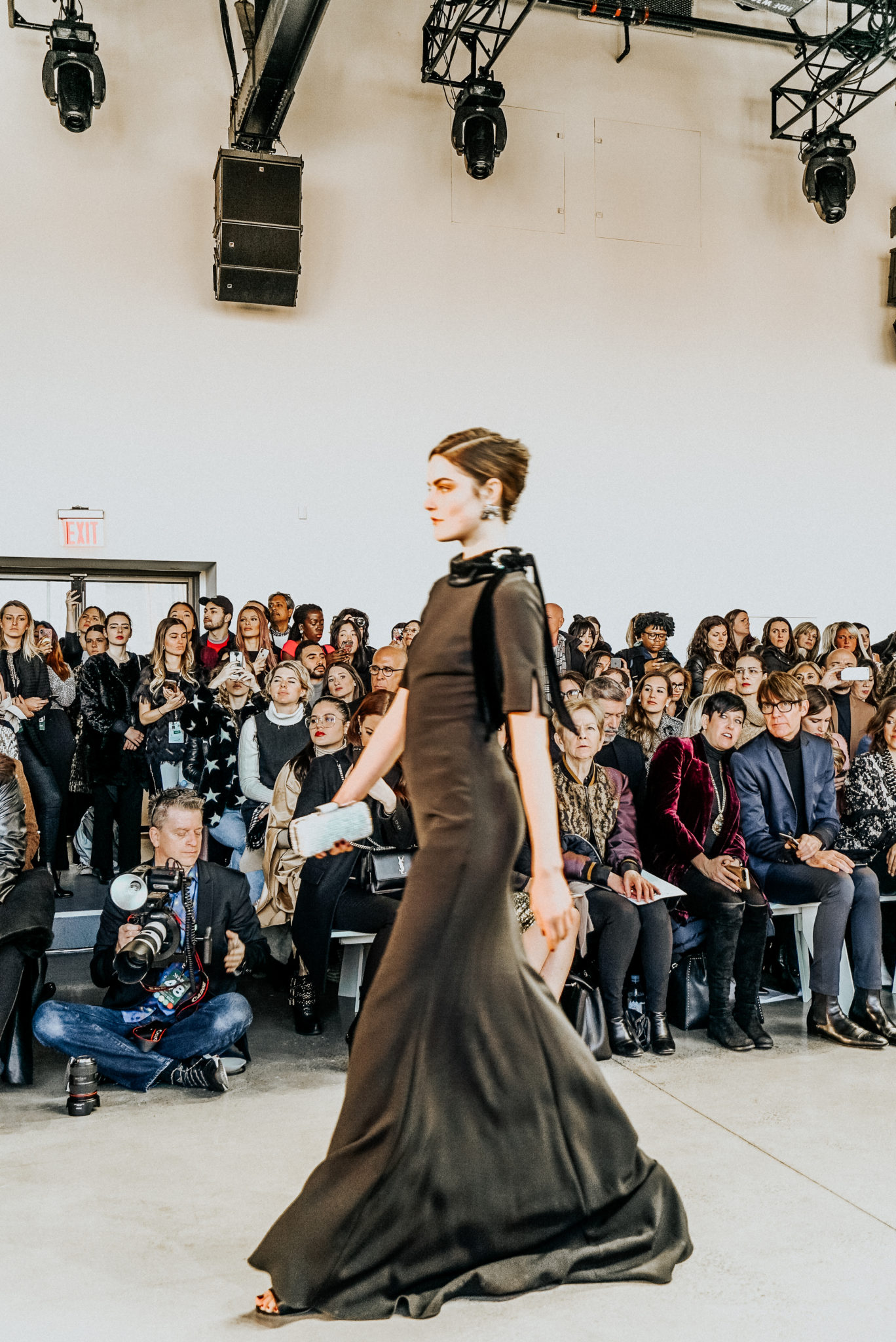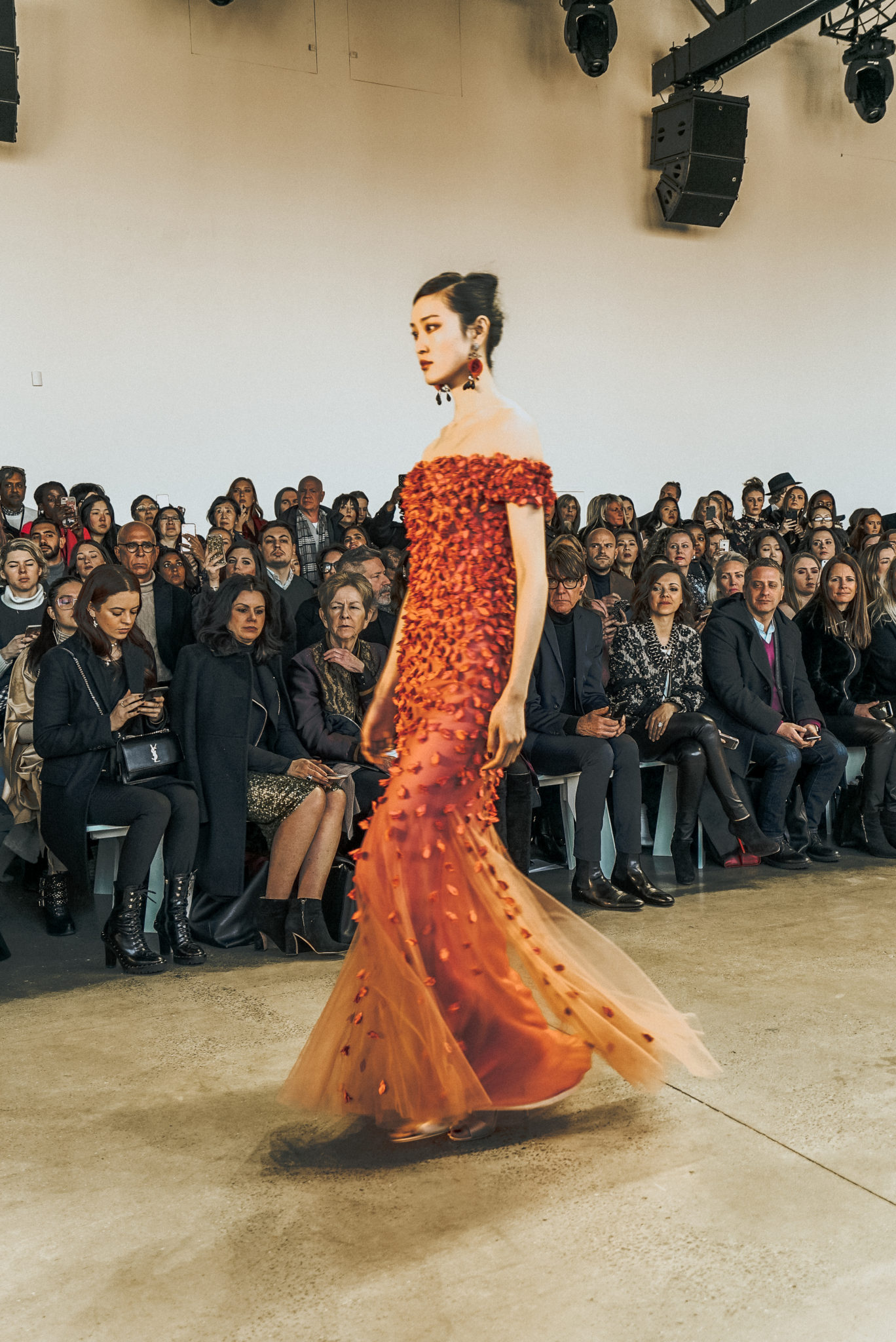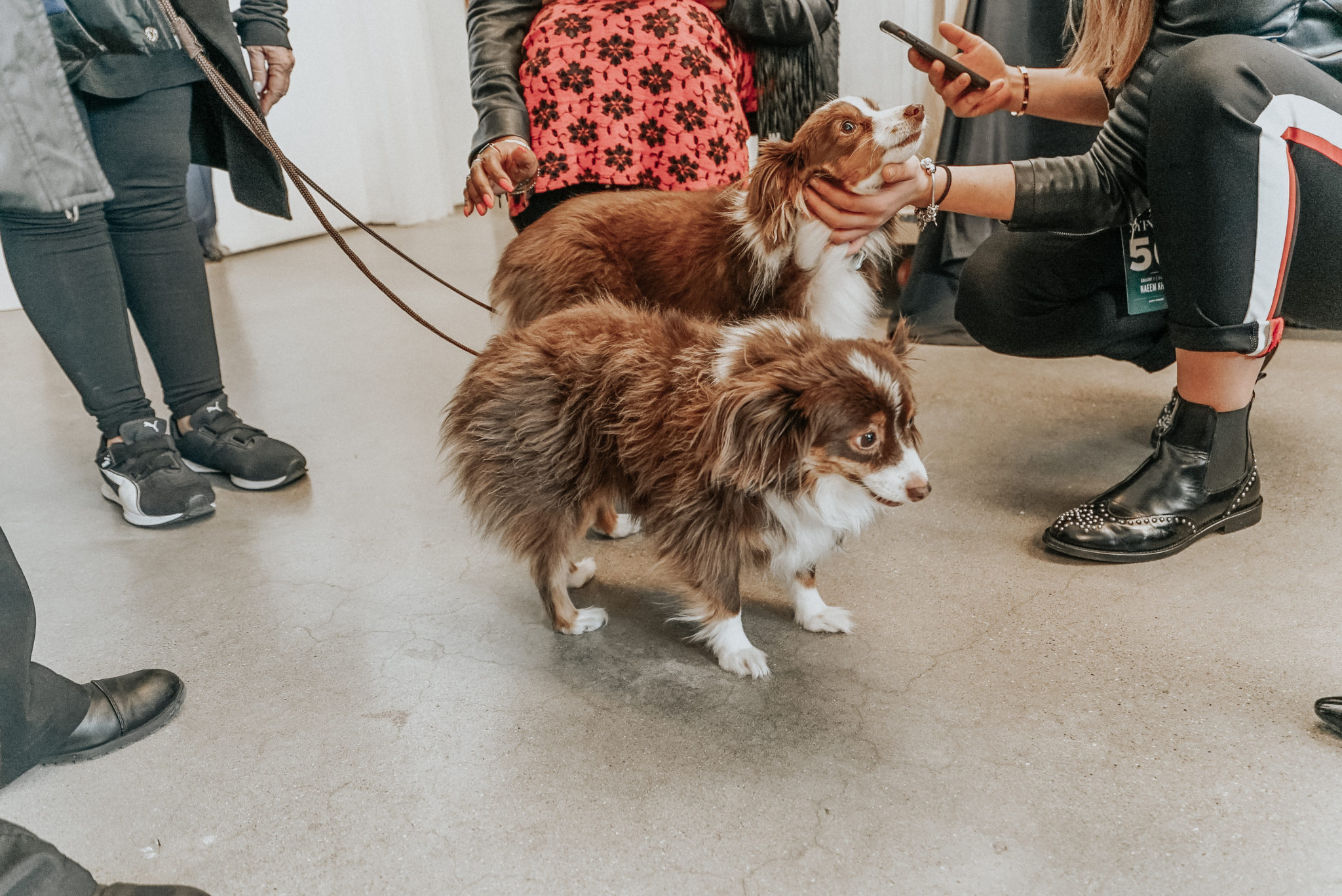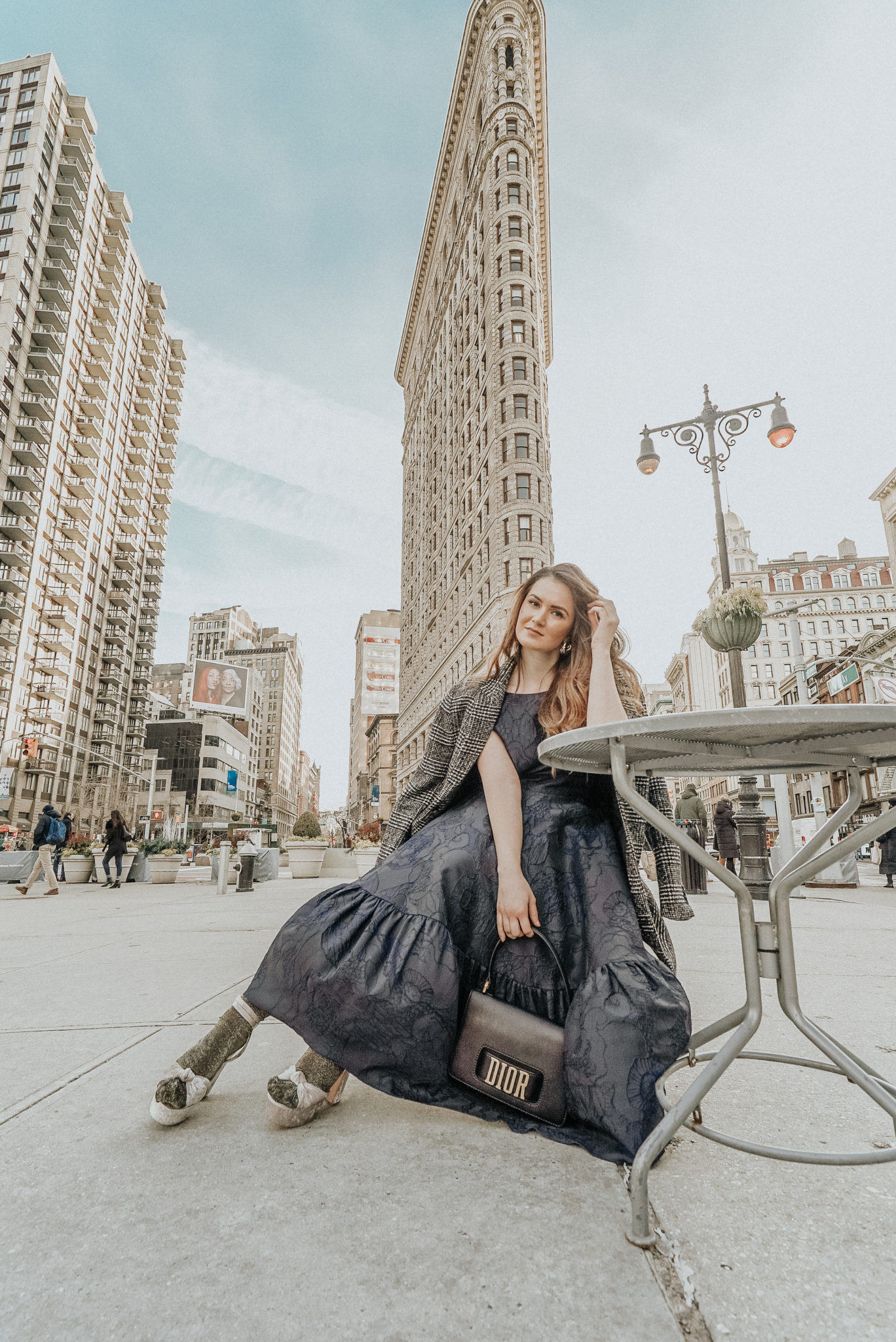 NEW YORK FASHION WEEK RECAP SERIES: DAY 5 – Alice+Olivia, Badgley Mischka & Naeem Khan
Hey, my loves! Welcome to my New York Fashion Week 2018 Recap for Day 5! PS – You can follow along on the entire New York Fashion Week 2018 series here.
I'd have to say that Day 5 was definitely the craziest of the bunch, but also one of the more memorable days.
James and I started the day off by heading backstage to Alice+Olivia, who is always one of my favorites. We saw plenty of bold eyes and sleeked back hair, as well as a sneak peek of the amazing set.
After covering backstage, we headed out early to arrive on time for Badgley Mischka. This was really special because I wore one of their pieces that I picked out at our fitting a couple days prior.
We were seated by Miss J. Alexander who was, of course, dressed to the nines. The show itself was very feminine and whimsical. I really enjoyed the structuring, bold colors, and the feminine details.
After the show, I ran into one my biggest idols – Olivia Palermo herself. We snapped a quick pic and went our separate ways.
After the show, we had a PR event to catch – and there was SO much that I learned about beauty there. In fact, there was a brow guru on location who pretty much helped change my entire brow routine. I will most definitely cover this new technique on the blog soon.
We stayed at the event for a couple more hours, then said our goodbyes so that we could catch one of my favorites, Naeem Khan.
We were lucky enough to cover both backstage as well as attend the show – which never disappoints. His adorable dogs were there as he covered the final run-throughs before showtime. We heard his pep talk, as well as a lot about what inspires him.
The theme of the entire week, hands down, was female empowerment, and it was so refreshing to hear this from a male designer as well.
The show was absolutely magical. It was inspired by the women in his life, and it definitely had a global influence. And speaking of inspiring women, I spotted Olivia Palermo again on the other side of us. 😉
After capping up our show coverage for the week, we decided to celebrate by going to the most magical place in the world for me – Ladurée. This was the first time we actually got to sit down at an actual restaurant to have a meal together. Gotta love fashion week!
Finally, we headed to our last event for the week: A Norma Kamali Retrospective by What Goes Around Comes Around. If you haven't heard of them, What Goes Around Comes Around is a super cool vintage store in NYC. You will find the BEST designer goods & unique treasures in there.
As always, thank you SO much for reading! You can shop my entire look in the widget below. I hope you enjoyed my final portion of my New York Fashion Week 2018 Recap series. Make sure to sign up for my newsletter to be the first to get my latest posts. Thanks for reading, babes!
Finally, scroll all the day down for a very special giveaway that I'm hosting with some of my favorite blogger babes.
xo,
Lily
Shop the Post
This giveaway is brought to you by the talented bloggers below! Enter by performing the actions listed in the Rafflecopter for a chance to win a $500 Target E-Gift Card.
Make sure to do the actions in the Rafflecopter before marking they are done! Marking done doesn't automatically perform the action.
(We do verify entries!)
Hearts of Gold Blog | From the Family | jasmineelias | Navy Grace | An Explorer's Heart
Lovely Silvia | Sunflowers and Stilettos | Lauryncakes | Life Lutzurious | Visions of Vogue
Haute Sweat | L. Avenue | Busbee Style | Simply Classy | The Sensible Shopaholic
Styled by Nelli | Michelle's Paige | How 2 Wear It | Style Weekender
Hello Darling Blog | Ruthie Ridley Blog | Jaclyn De Leon Style
The Beauty Beau | The Daiquiri Diaries | Little Bit of Living | Lizzie in Lace
Hashtags and Handbags | Two Peas in a Prada | Wishes & Reality | Fashion And Frills
*Please note: the easiest way to perform the "follow on LiketoKnow.it" actions is to download the LiketoKnow.it app->type in the name->follow.
Giveaway runs from March 13, 2018 to March 27, 2018 (concludes at 11:59 PM on the last day). Open to the US, UK and CAN. By entering you are agreeing that you are performing the actions in the Rafflecopter that you have marked as done. By entering you acknowledge that you are agreeing to these newsletter subscriptions and all other terms & conditions of the giveaway. More giveaway details can be read in the terms & conditions here. Winner will be announced within 15 days of the conclusion of the giveaway and entries will be verified by the hosts. Thanks for participating, I can't wait for you to go check out these wonderful bloggers!