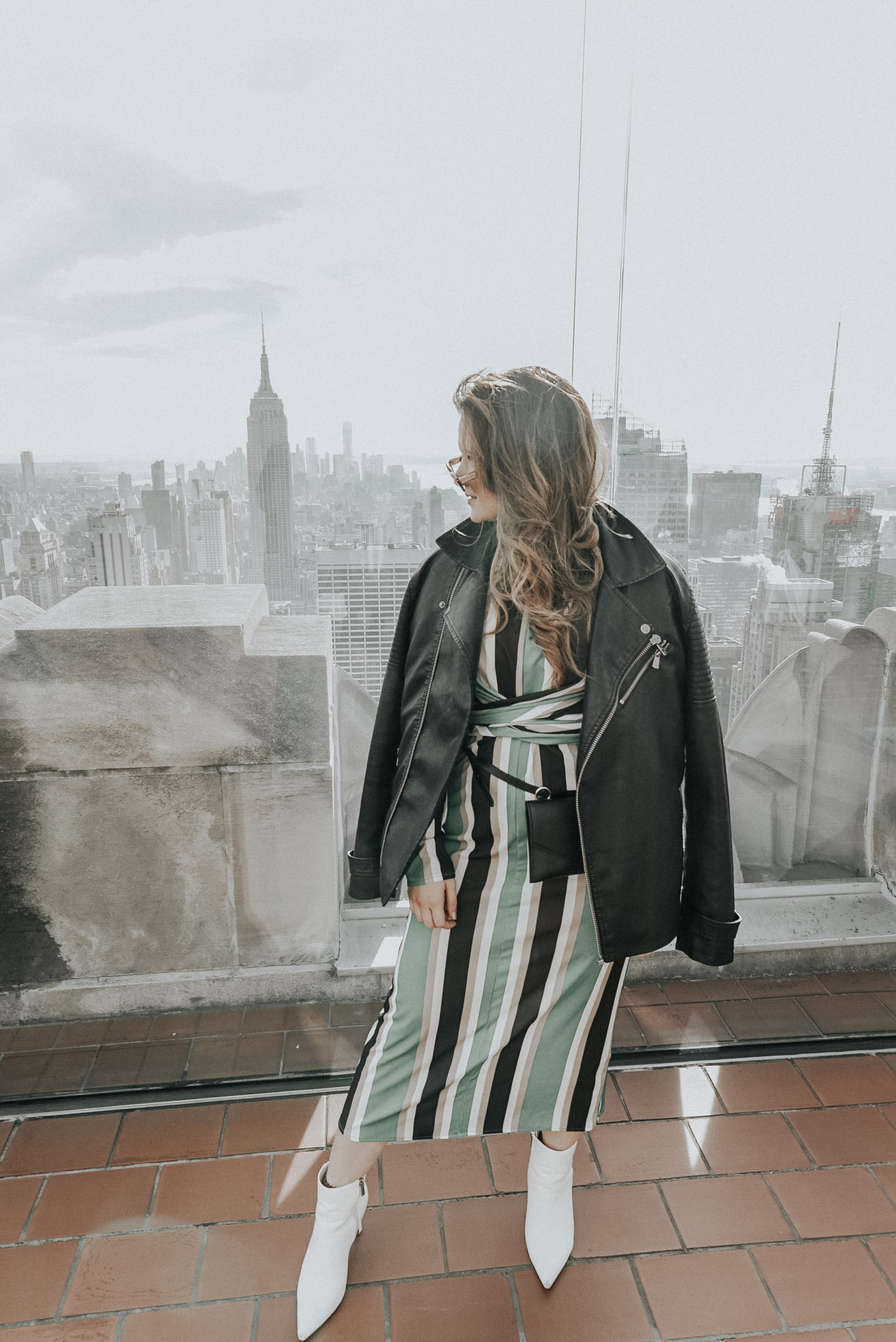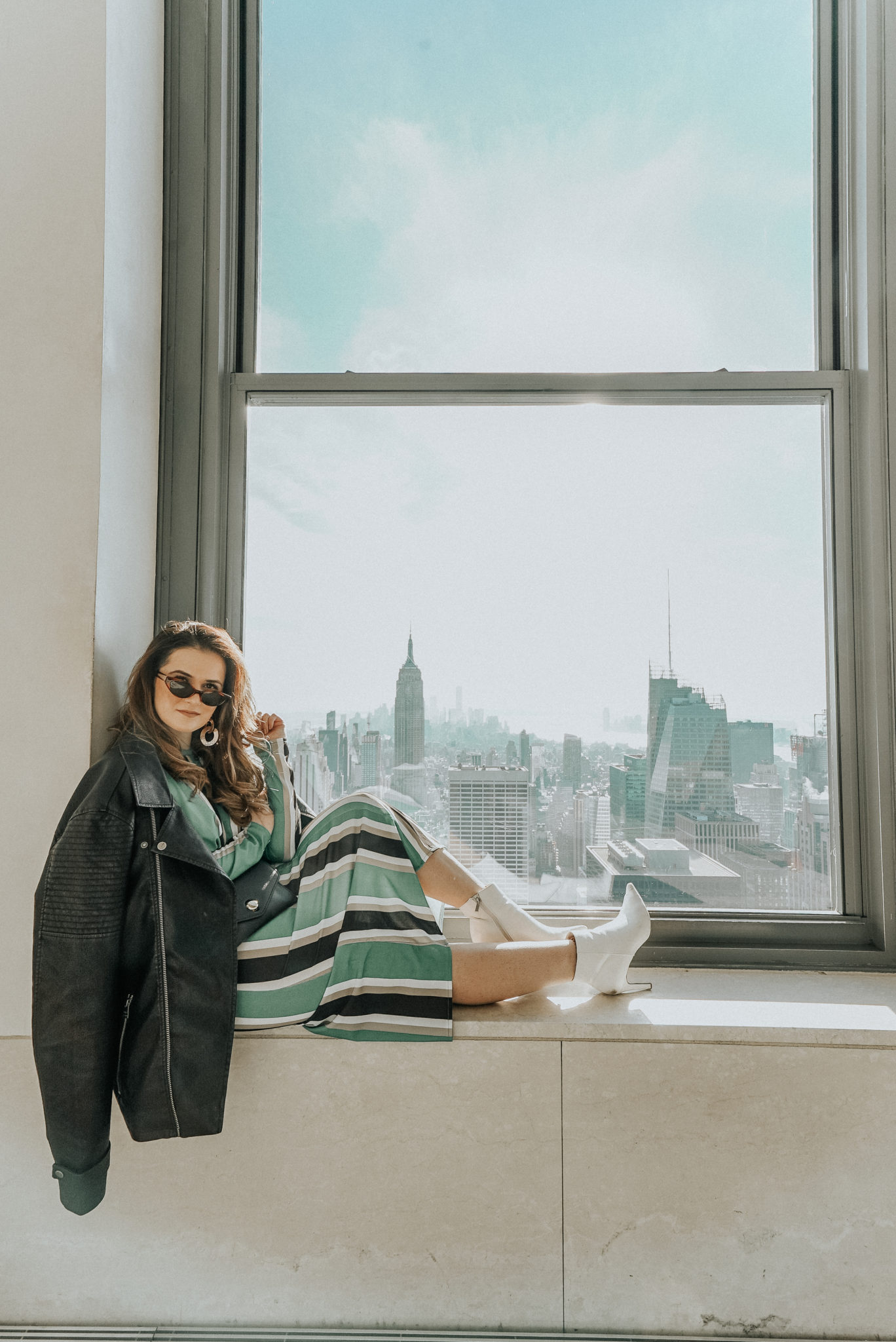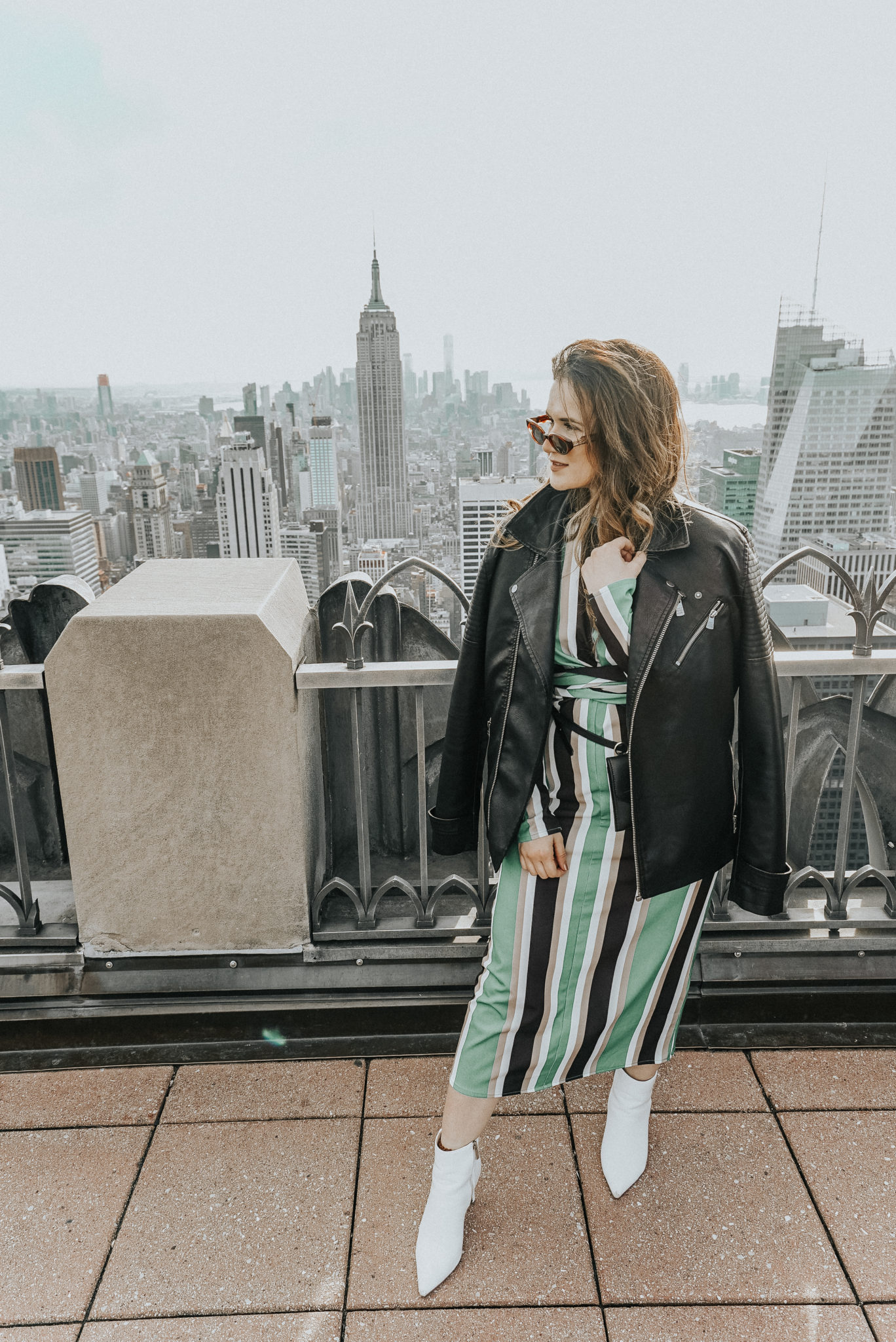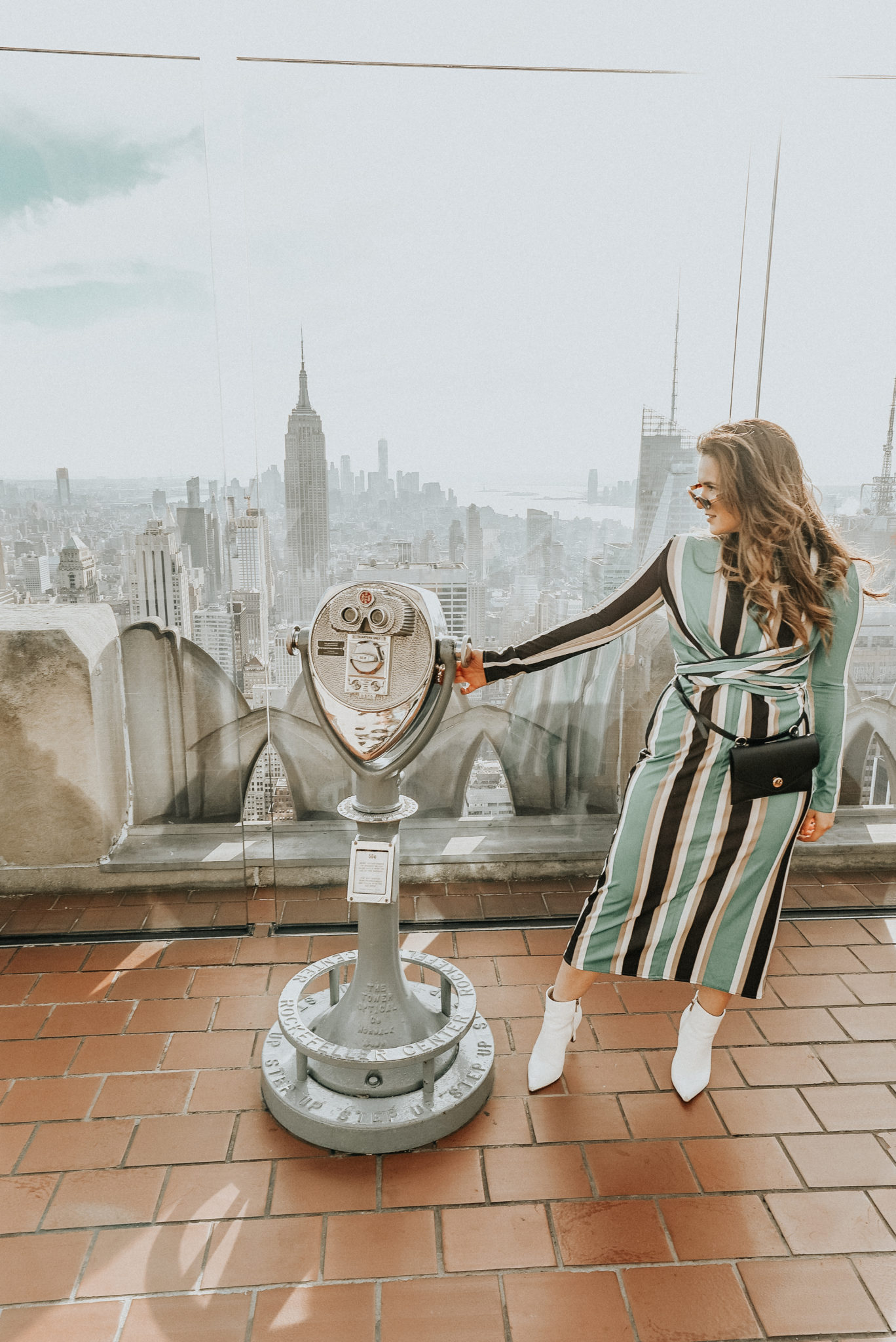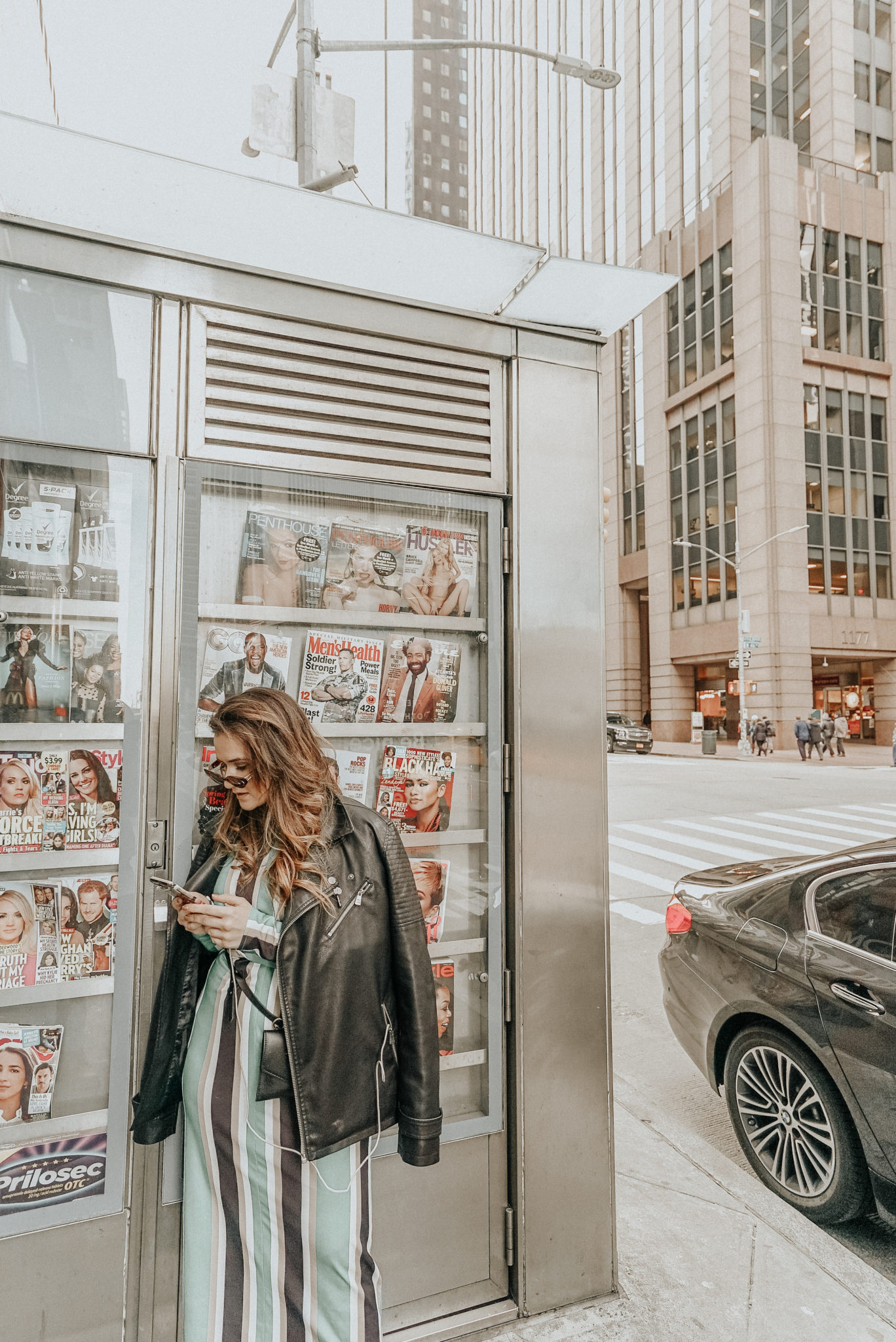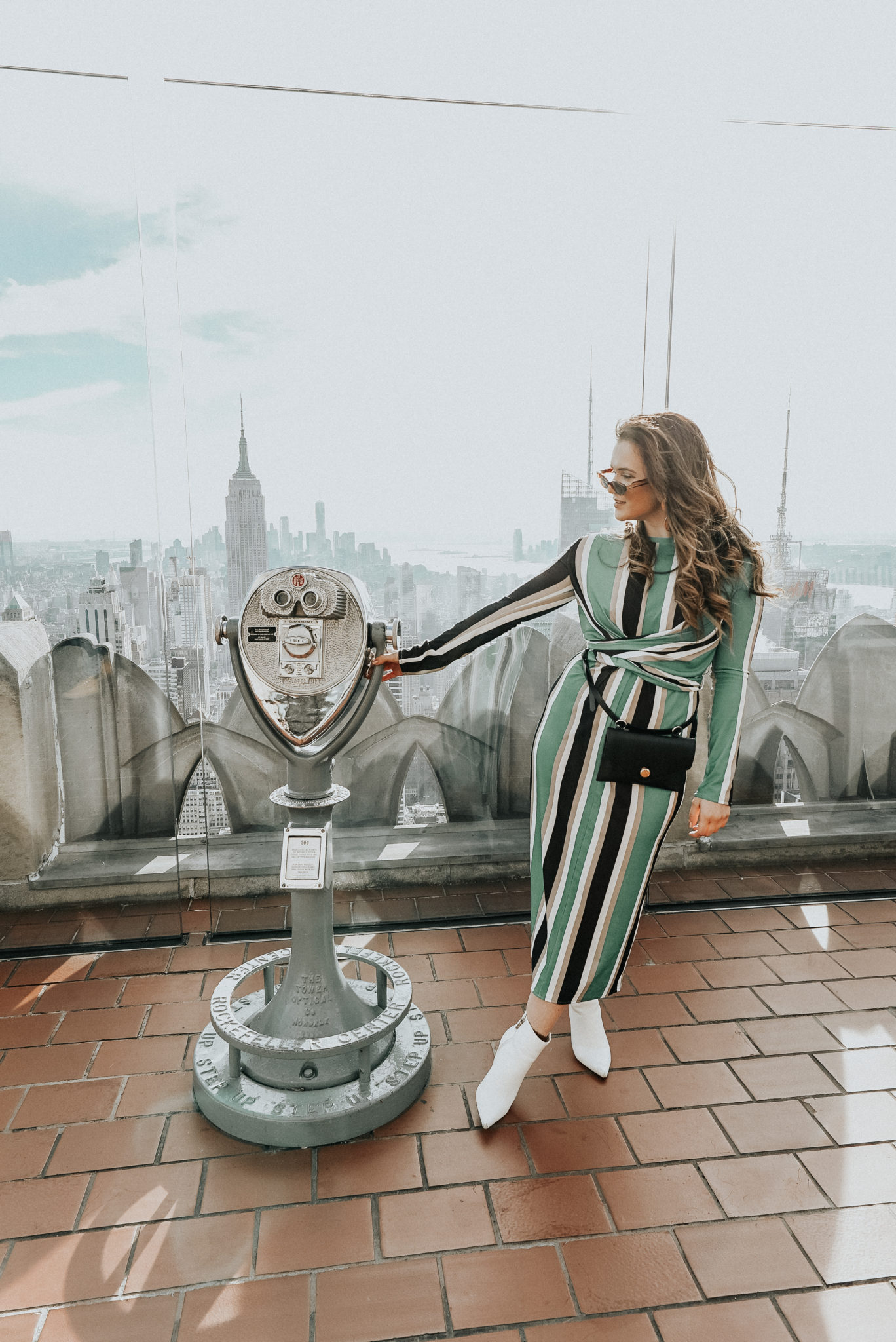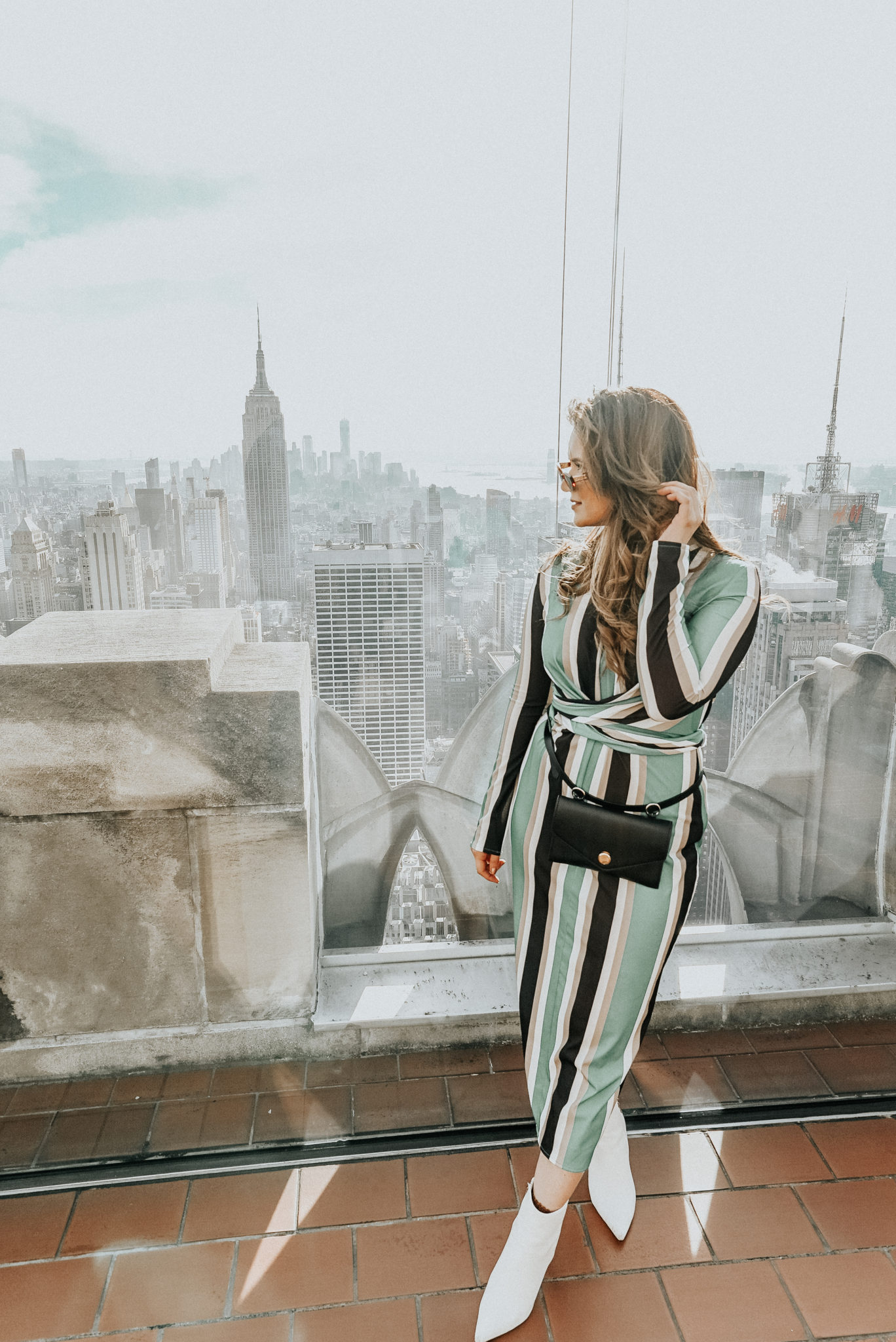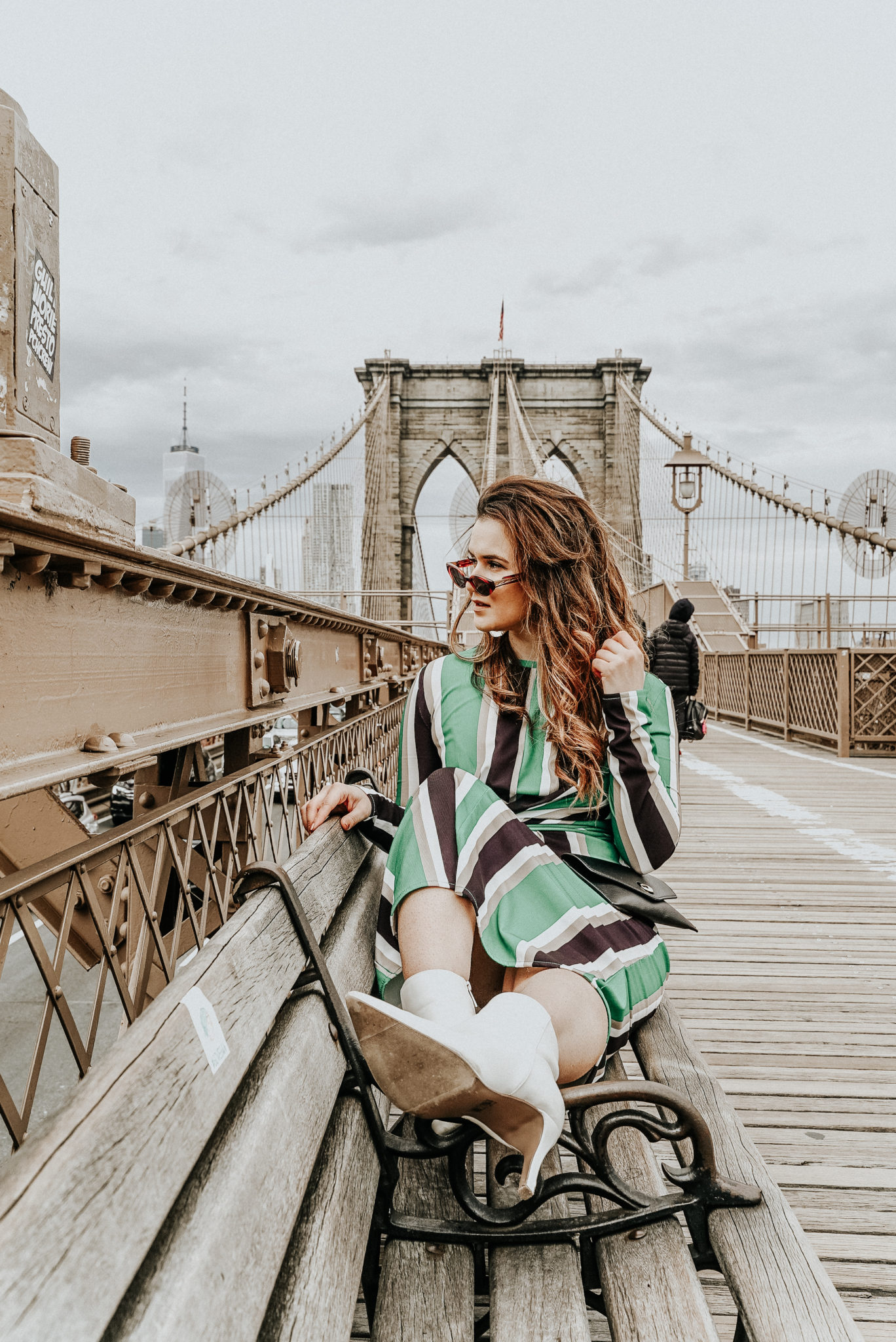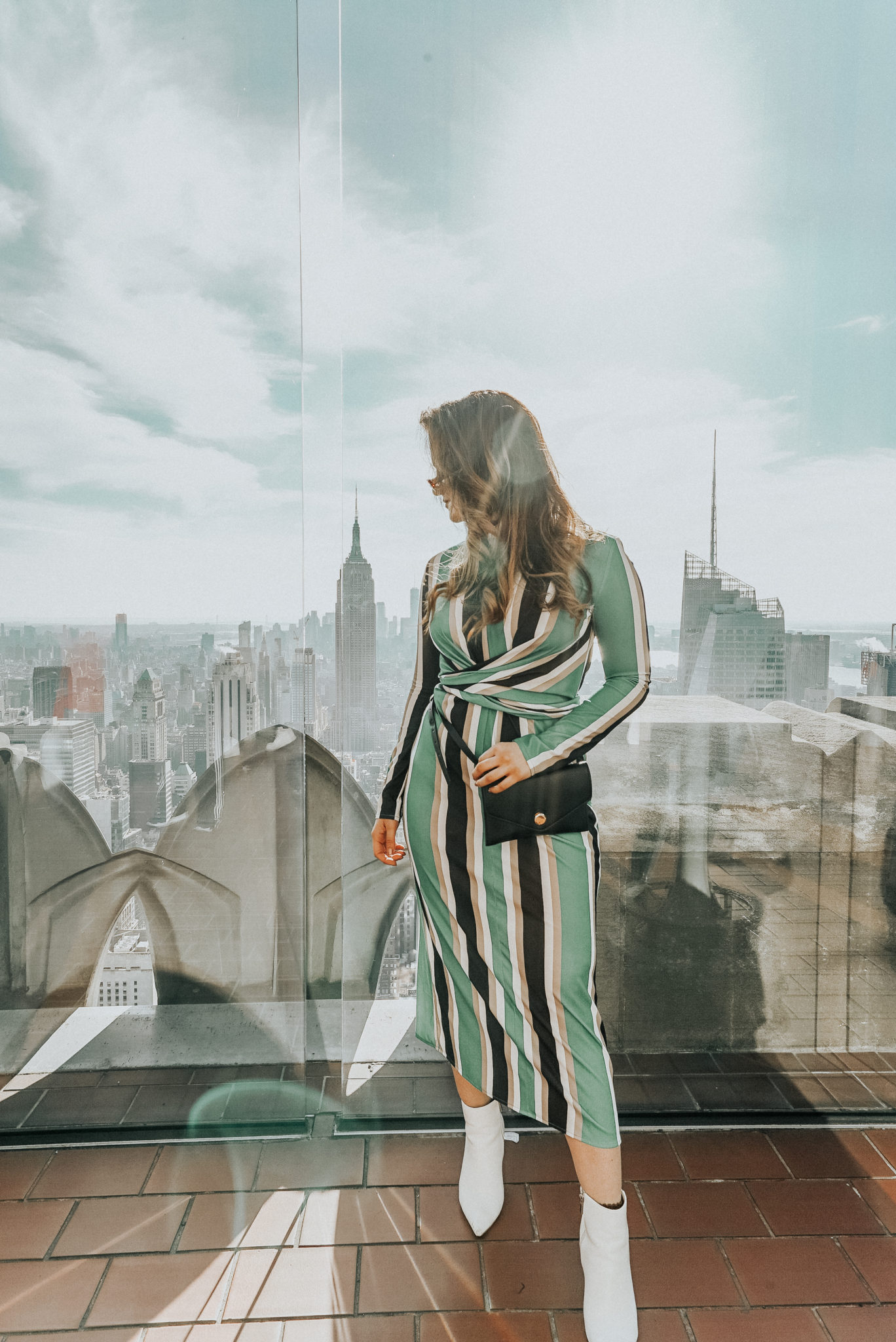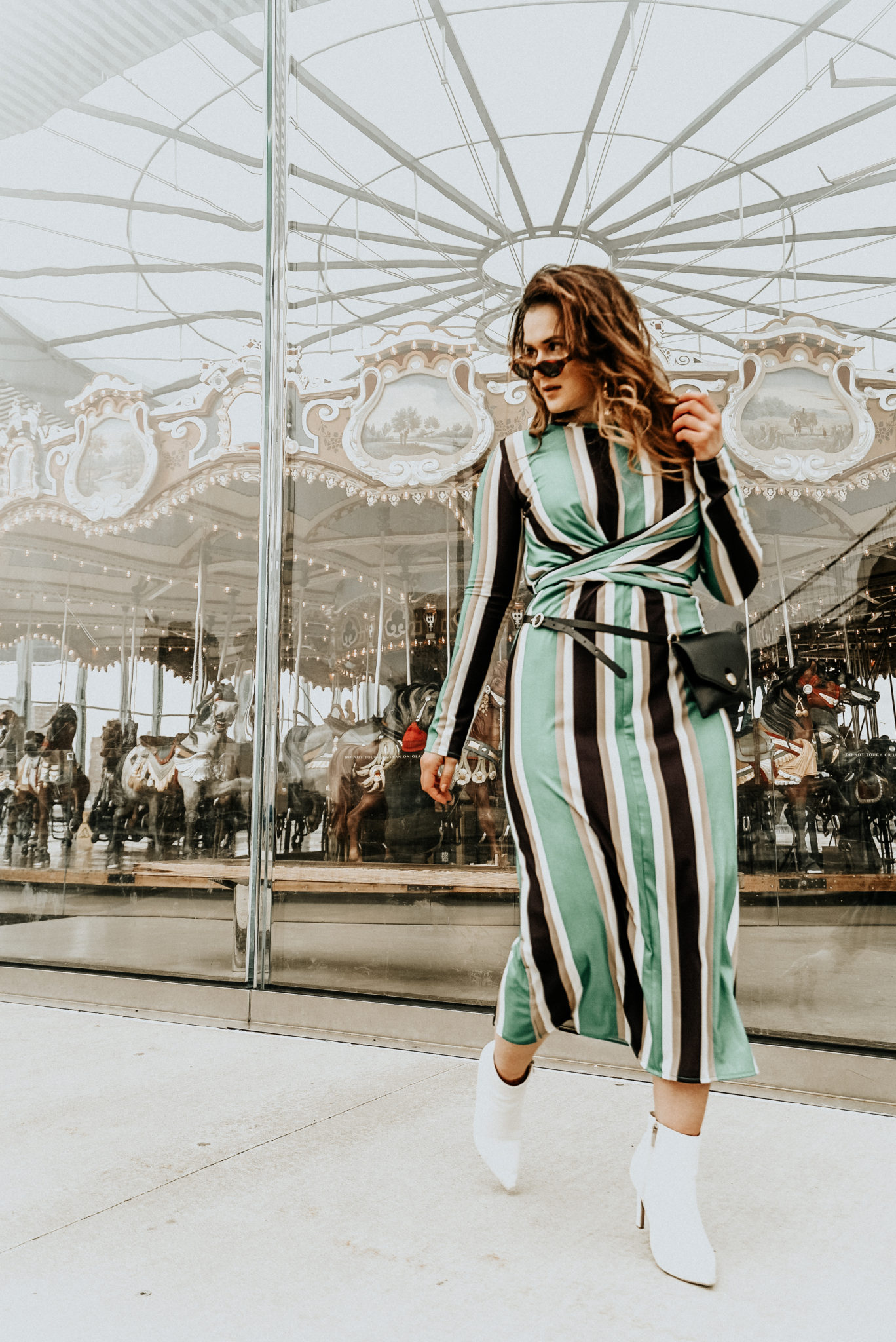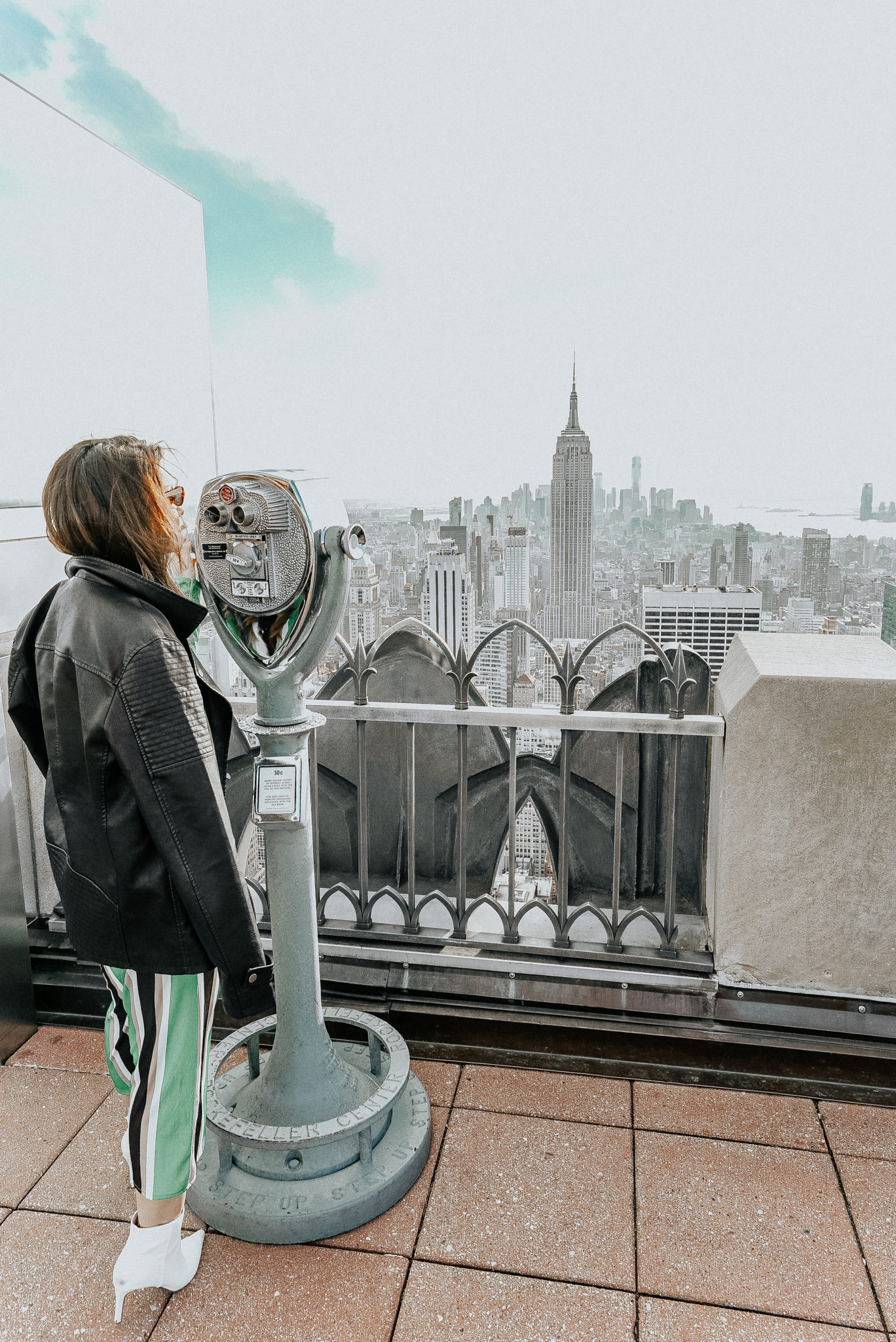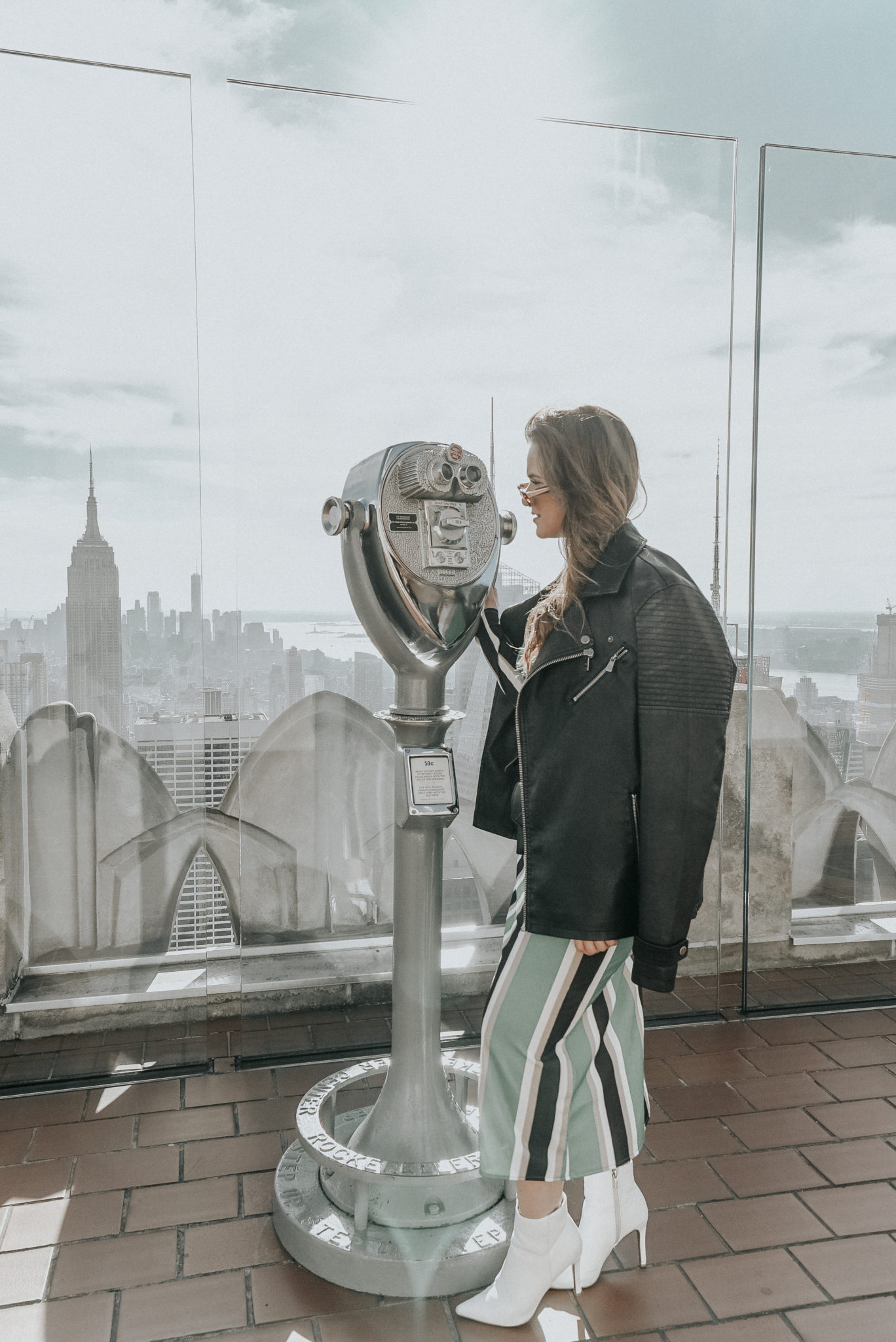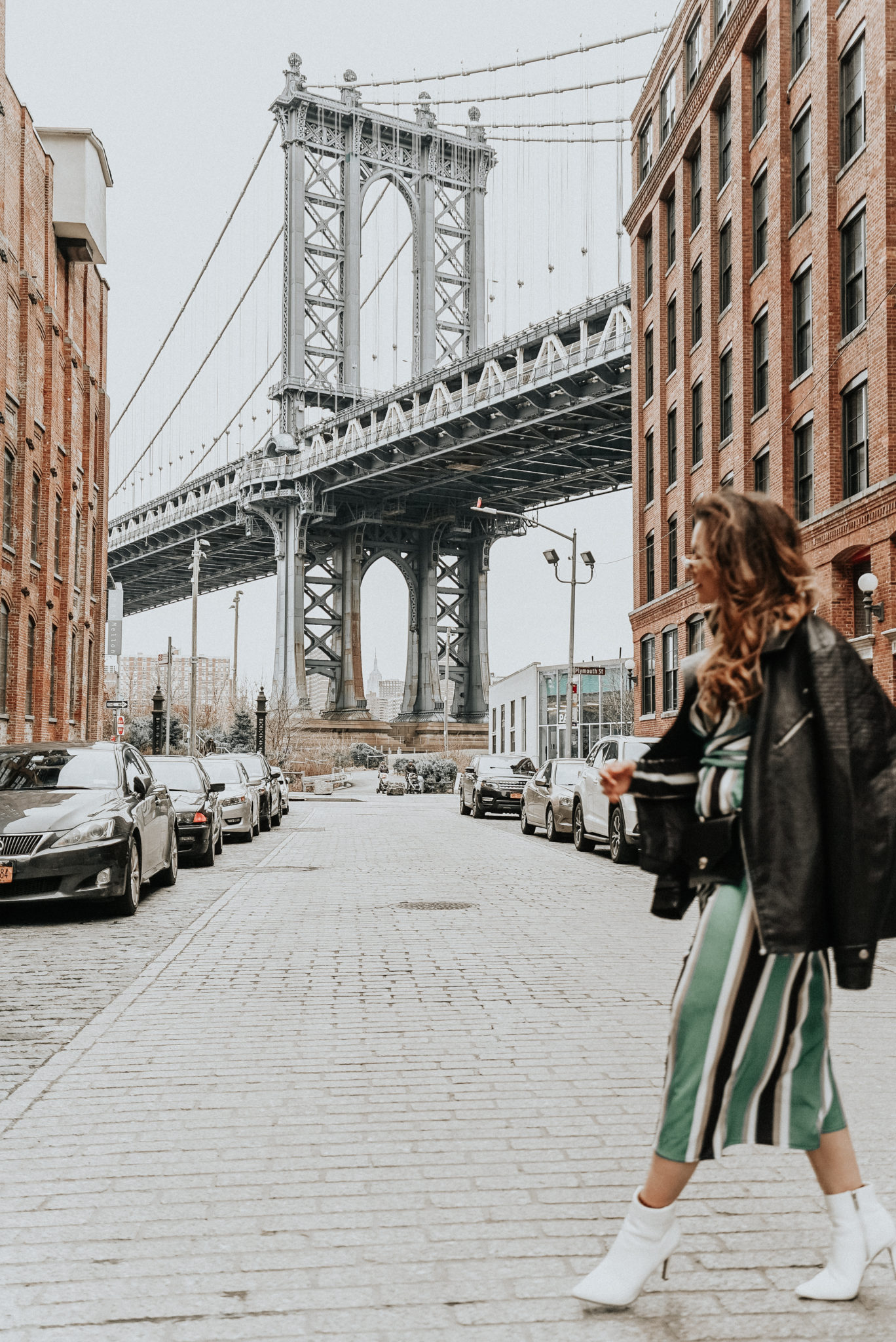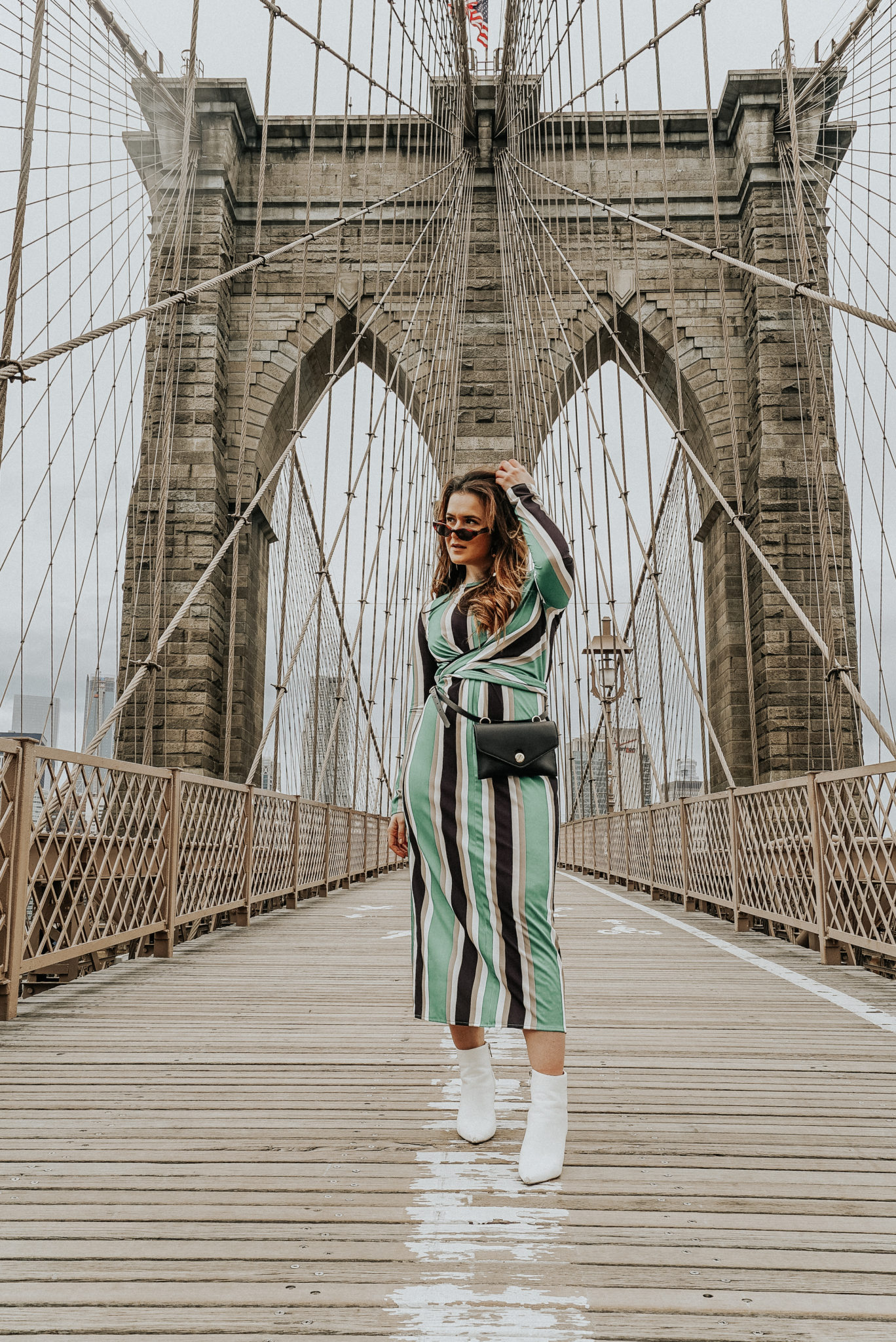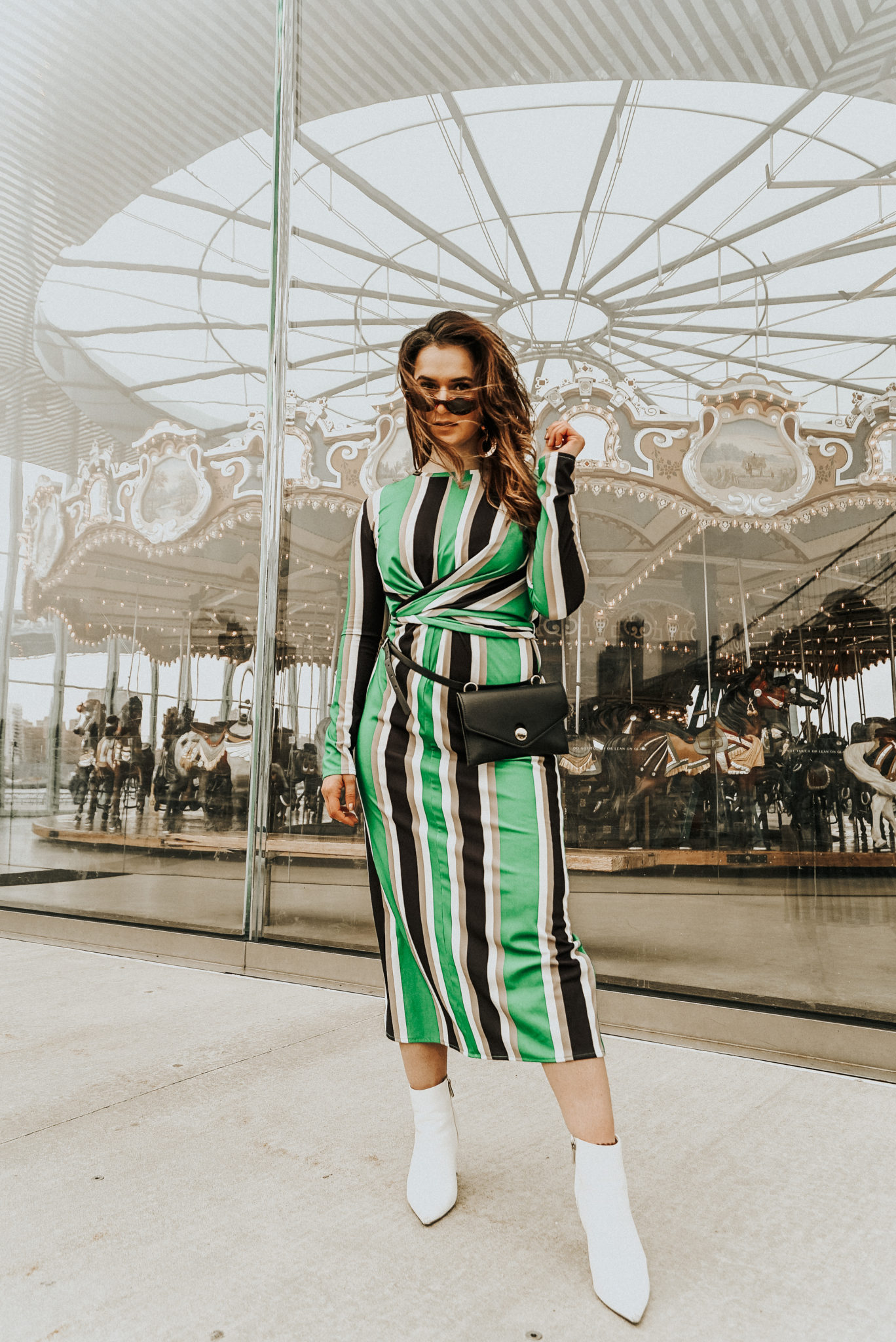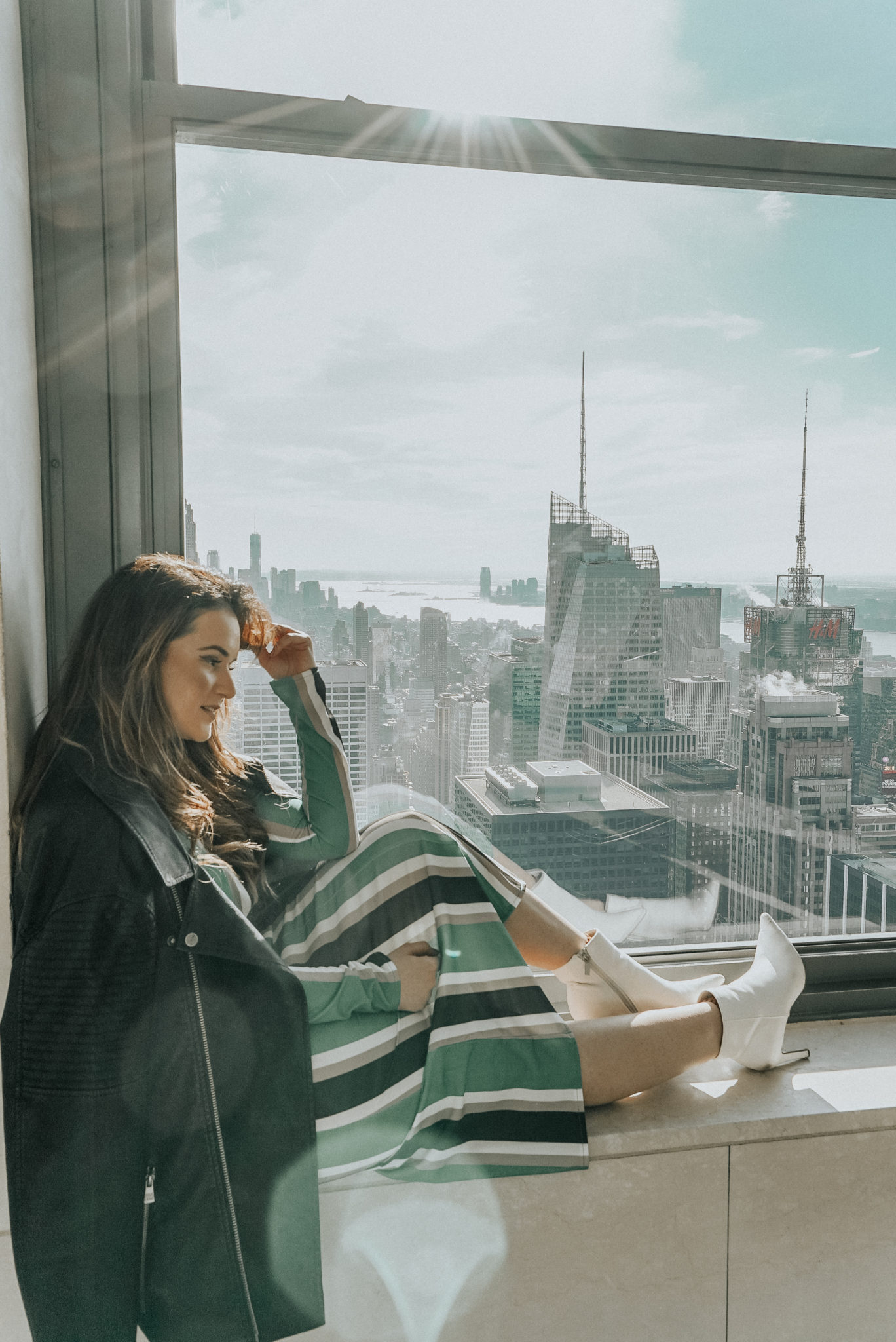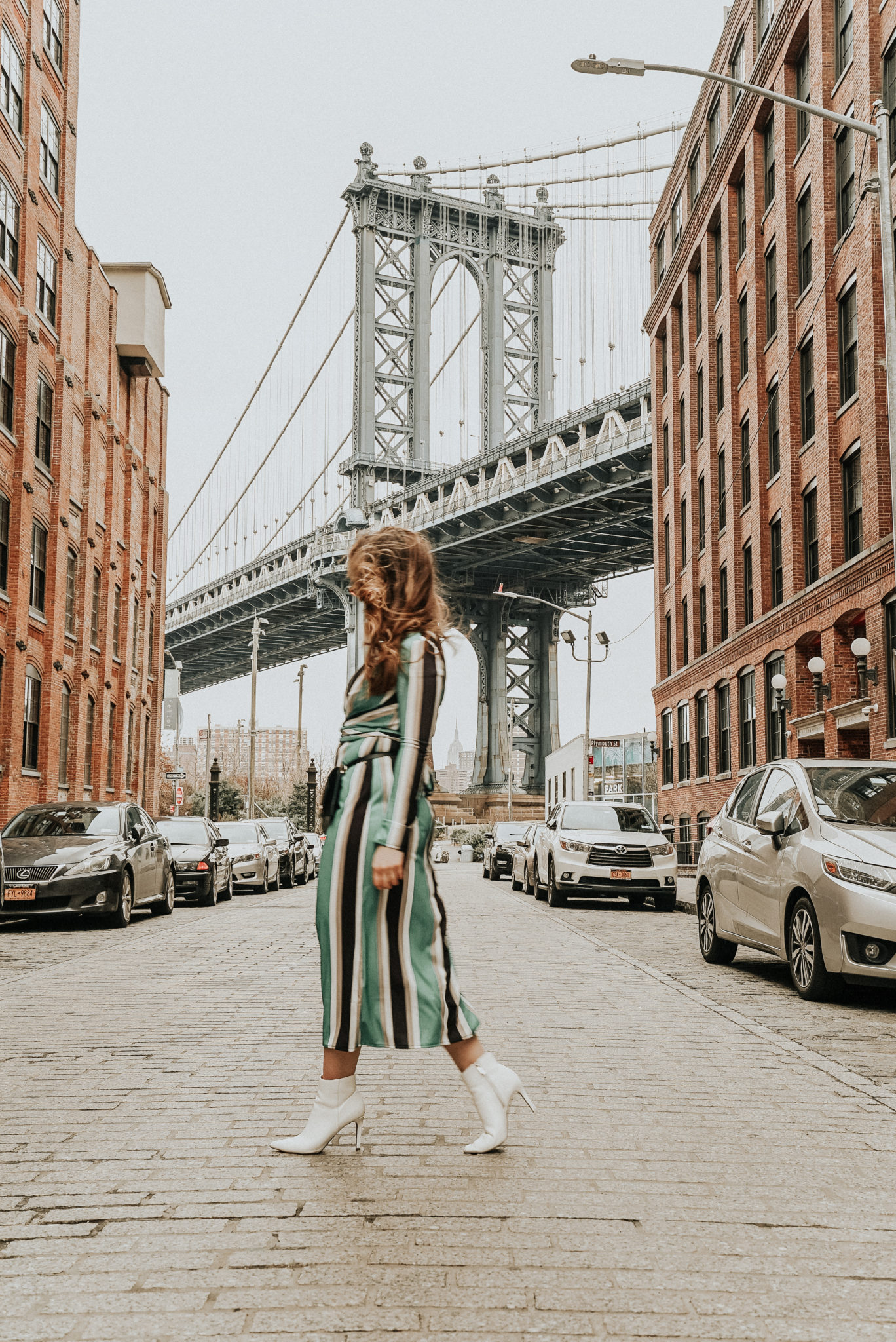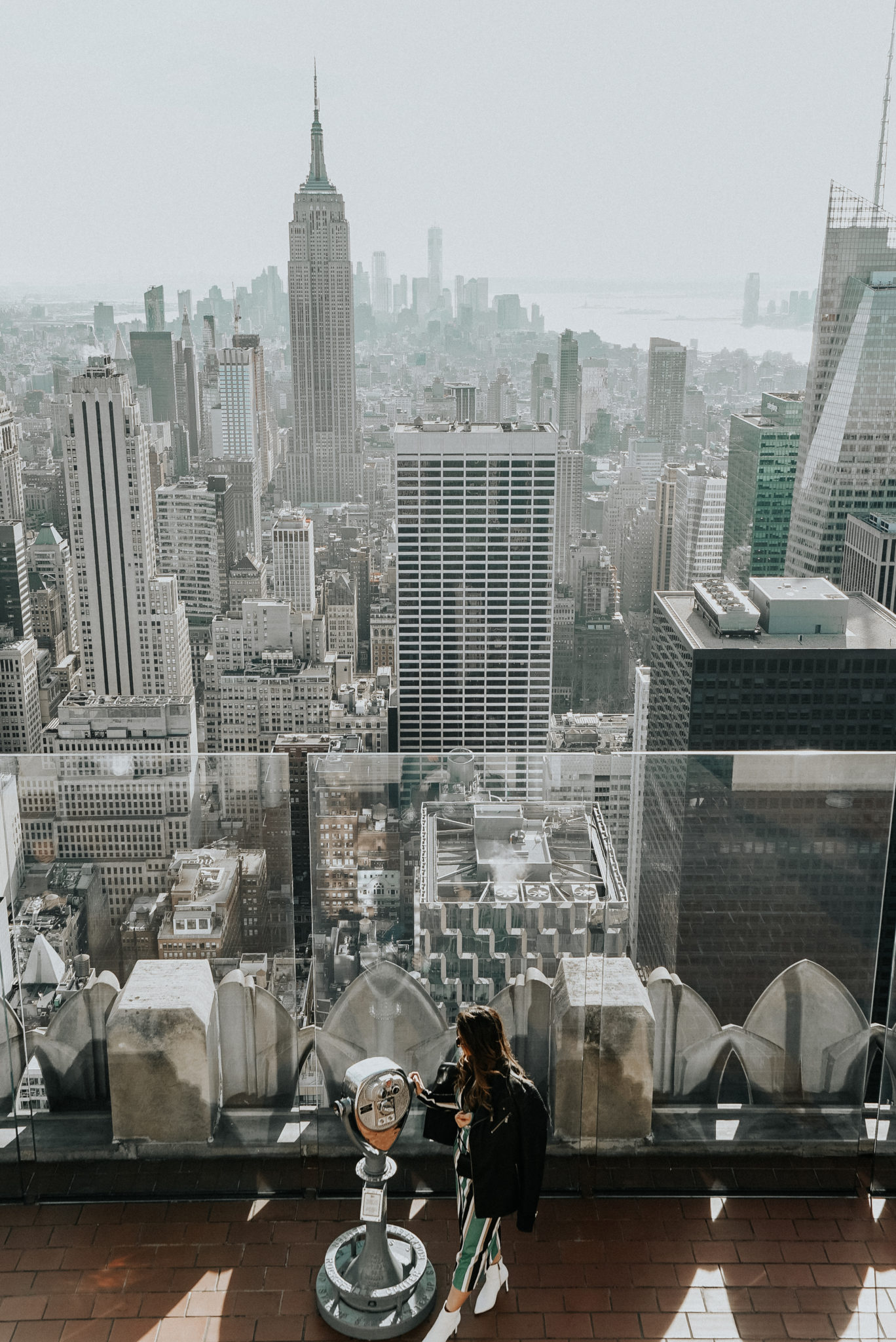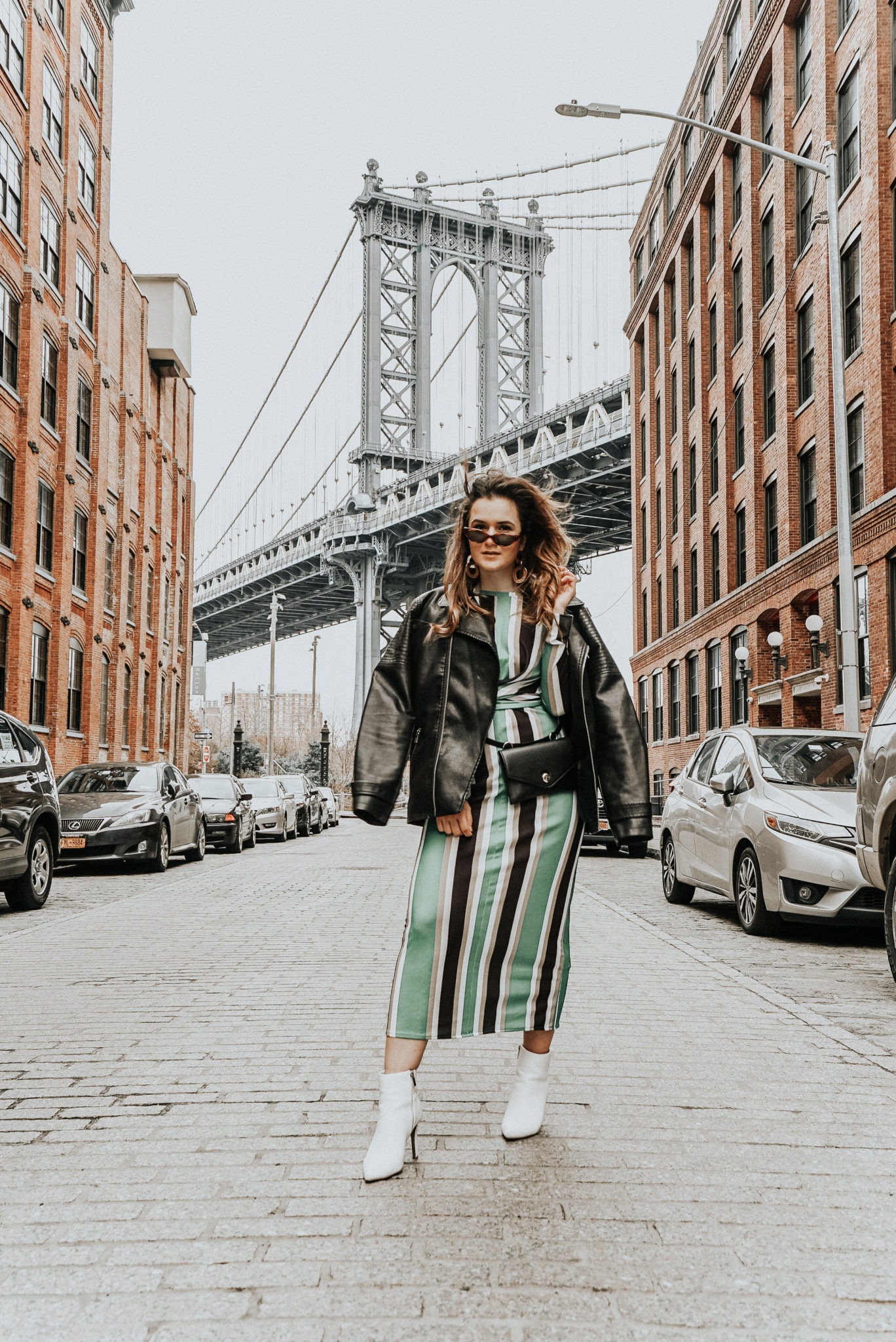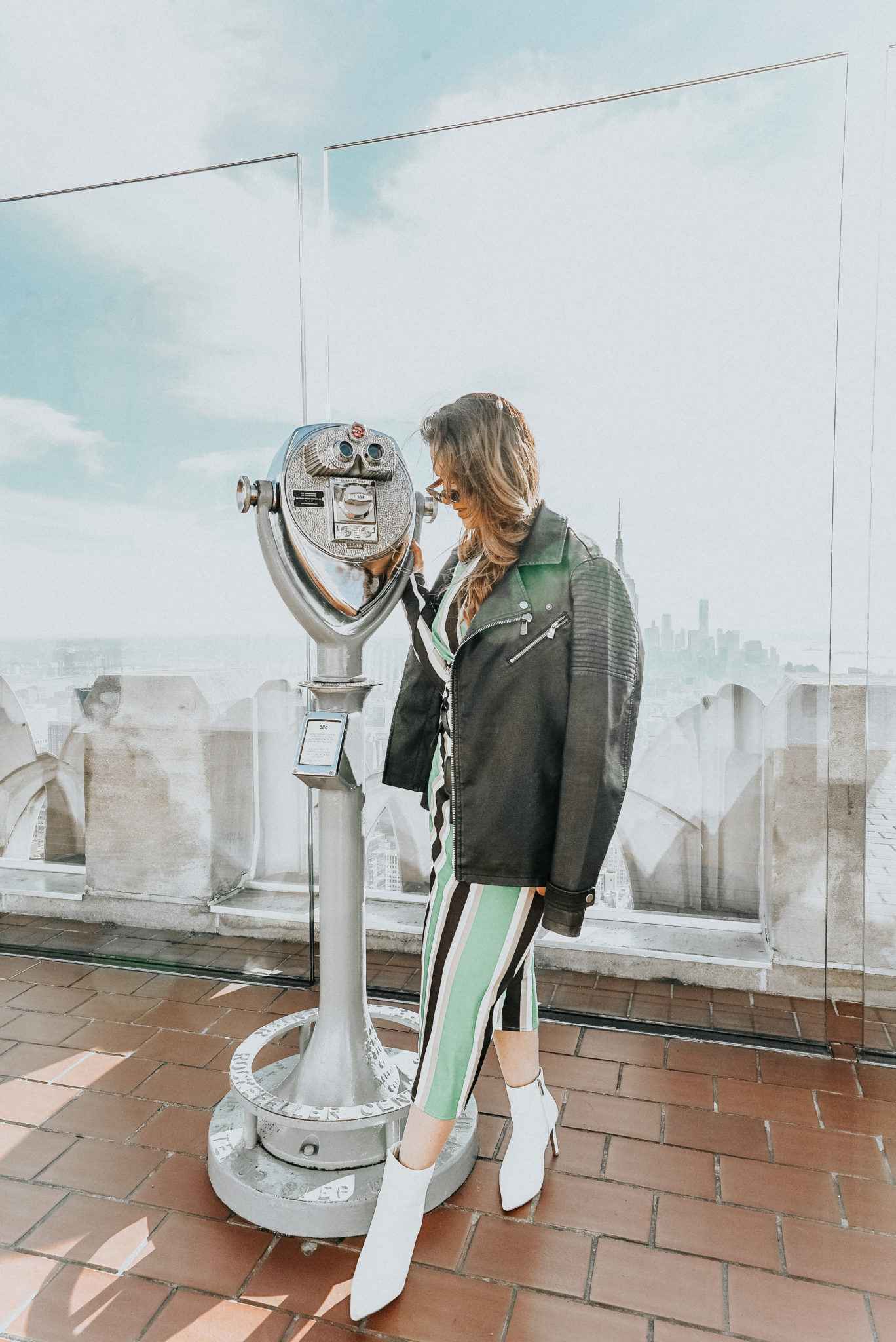 New York Fashion Week Recap Series: Day 4 – Shooting Day & Black Panther Event
Hey, babes! Welcome to my New York Fashion Week 2018 Recap for Day 4! PS – You can follow along on the entire New York Fashion Week 2018 series here.
Today was a huge content day for James and I. We started off in Dumbo, where we took some shots on the famous cobblestone showing the Manhattan bridge in the background.
Then, we headed to the Brooklyn Bridge where I had almost 13 panic attacks. I saw how magical it is in photos, but this girl is terrified of heights and was blown away by the lack of protective railings for "that shot." We've all seen "the shot" casually sitting on the side of the bridge… yeah, "that shot" wasn't going to happen for this girl – sorry guys. I sat and contemplated it for a good 30 seconds.
After the Brooklyn Bridge, we snapped some shots at Jane's Carousel and warmed up inside an adorable coffee shop after and ordered our Uber for our first event of the day.
We headed over to a PR event, mingled, I tried some really cool products, chatted it up with fellow bloggers and talked about some other great photo ops.
We decided we needed to make it to the Top of the Rock, so we said our goodbyes and headed over.
It was the most magical experiences ever, even for this girl who's terrified of heights. The photos honestly speak for themselves.
We tried to soak it in for as long as possible, then finally made our way down to head over to a Biore event. We met up with our friend Tyler and headed up to the event. But before we made it in… we ended up in an elevator with Michael B. Jordan. James chatted it up with him and told him that he loved his work in Hardball (lol!).
We ran into my good friend, Candace, from the Beauty Beau at the event – as well as a couple other favorite girls of mine and met some cute new faces as well.
After chatting it up and a few cocktails later, we headed into the Black Panther event. I could go on and on about the event, it was so awesome! They auctioned off the outfits that the live models were wearing, made some amazing drinks based on the movie, and we snapped some shots with the car from the movie. It was a pretty cool night.
We capped off the night with Tyler's favorite pizza place in NYC. Because there's NO better way to cap off a good night than with great pizza, and even better friends.
As always, you can shop my entire look in the widget below. I hope you enjoyed my the Day 4 portion of my New York Fashion Week 2018 Recap series. Make sure to sign up for my newsletter to be the first to get my latest posts. Thanks for reading, babes!
xo,
Lily
Shop the Post