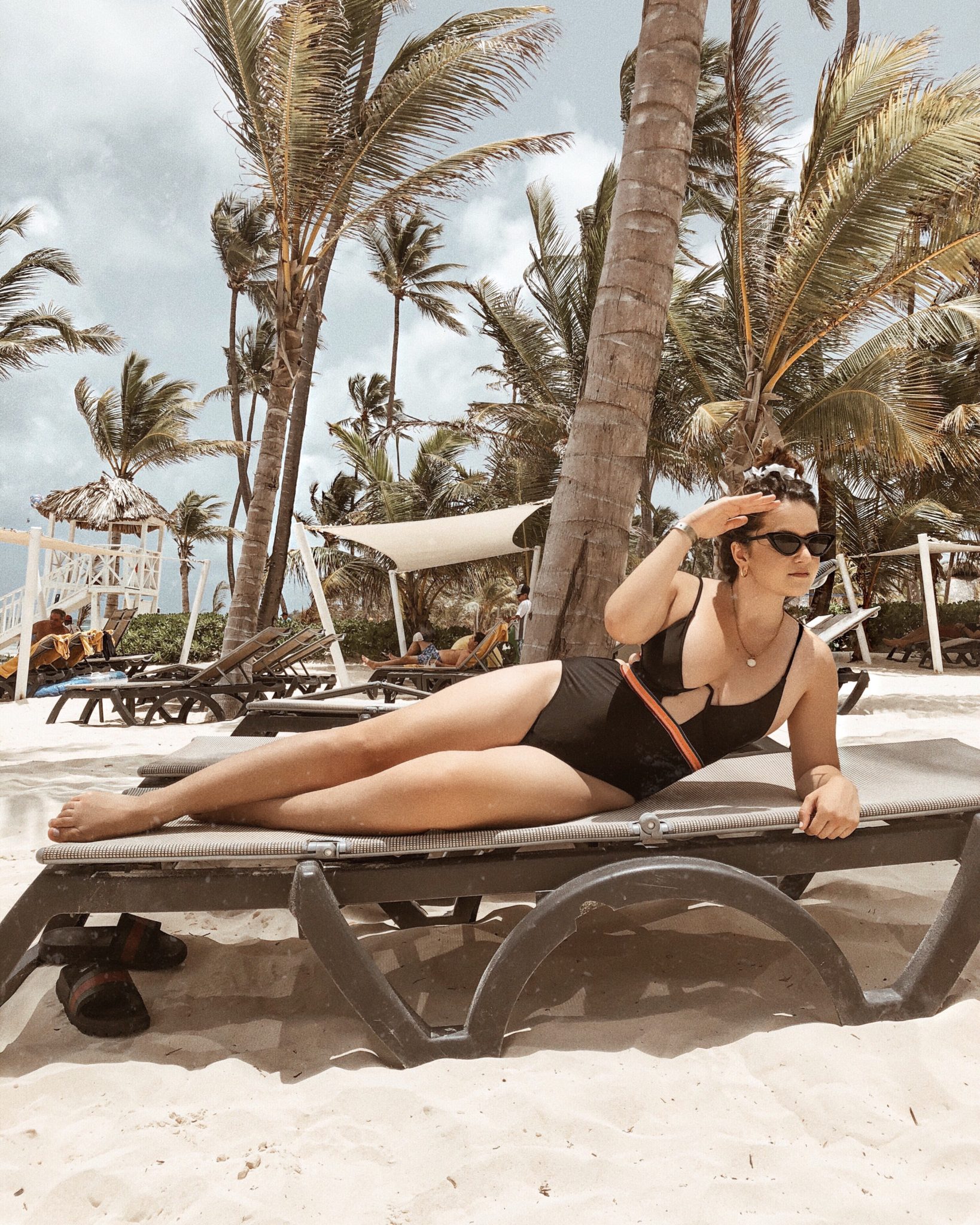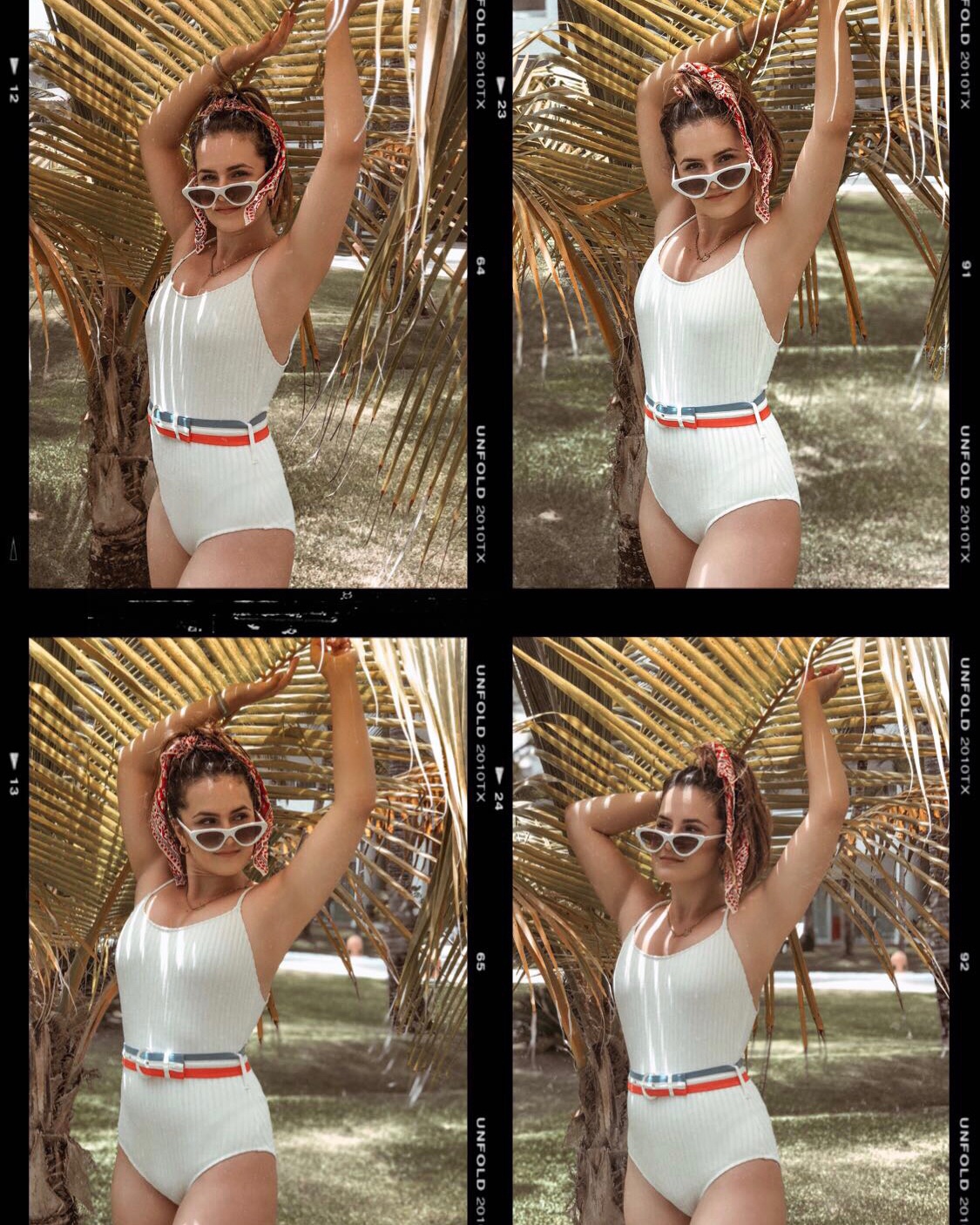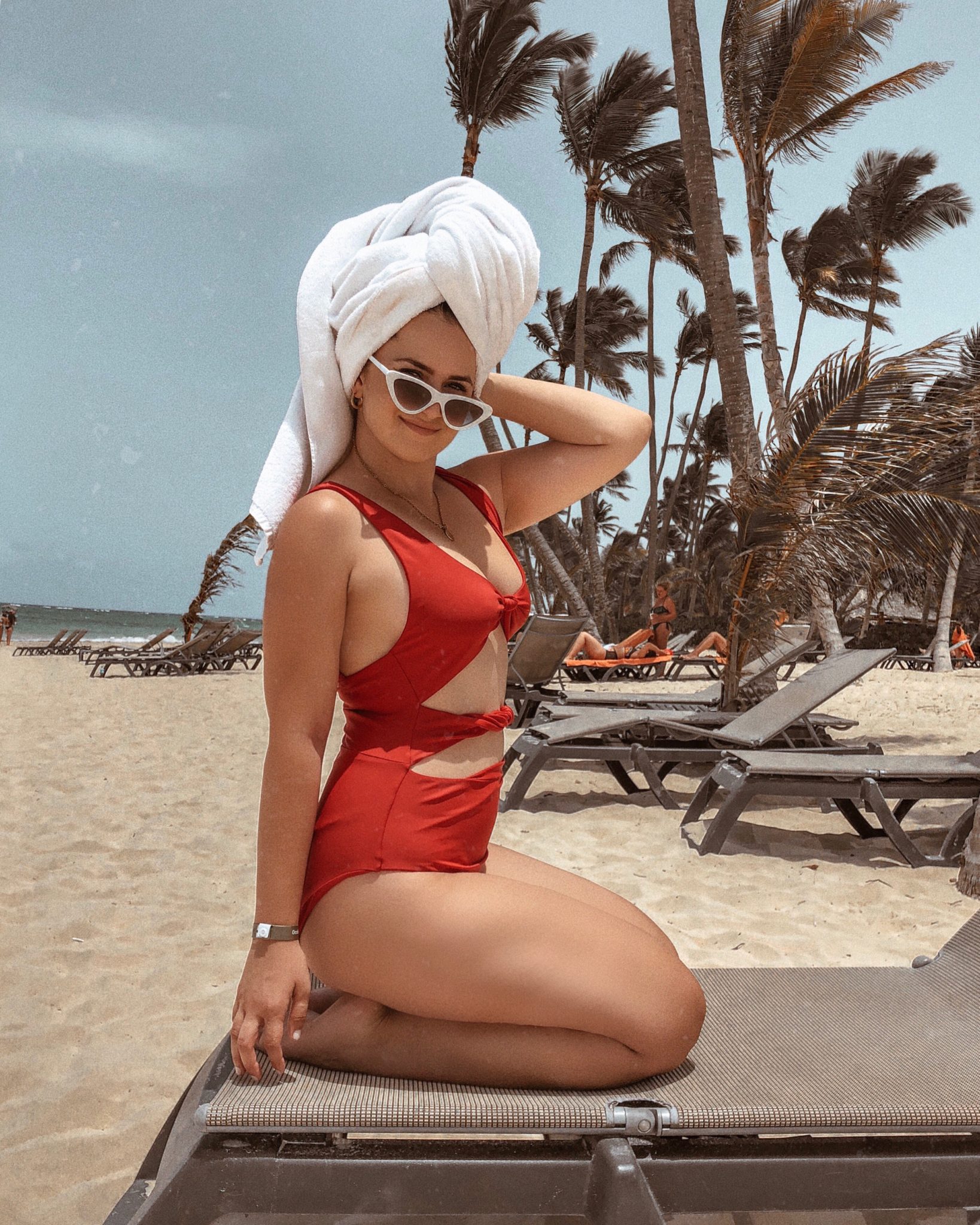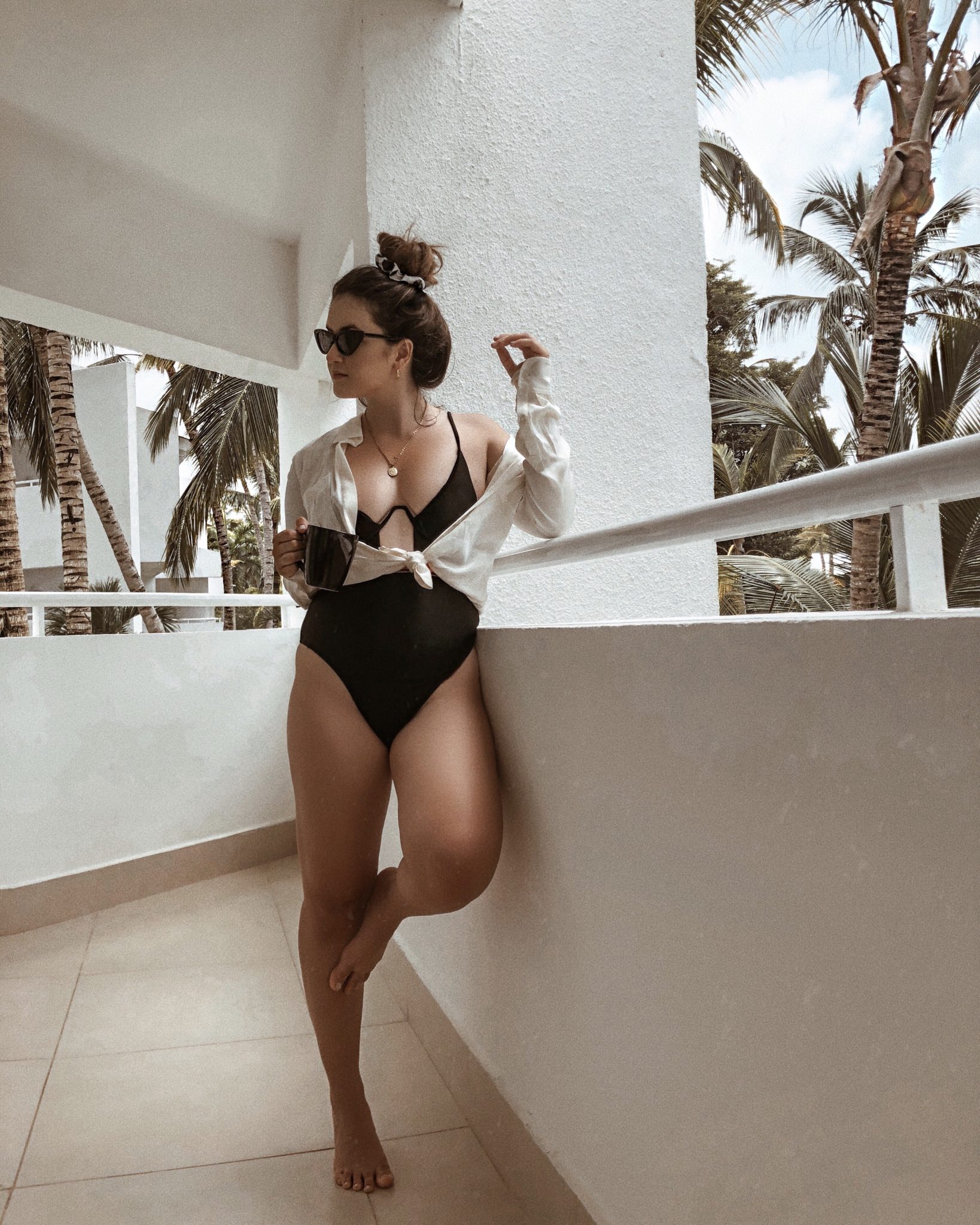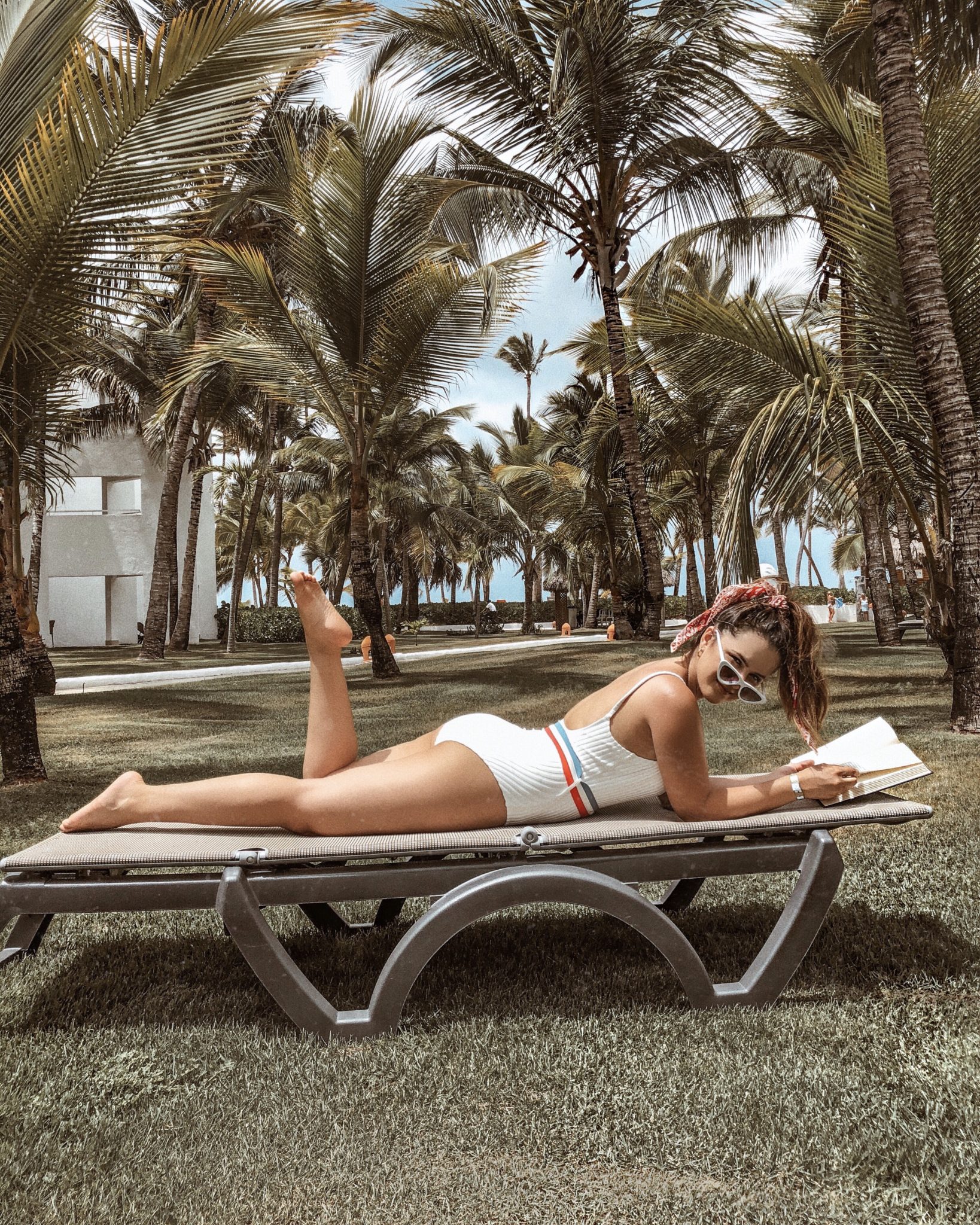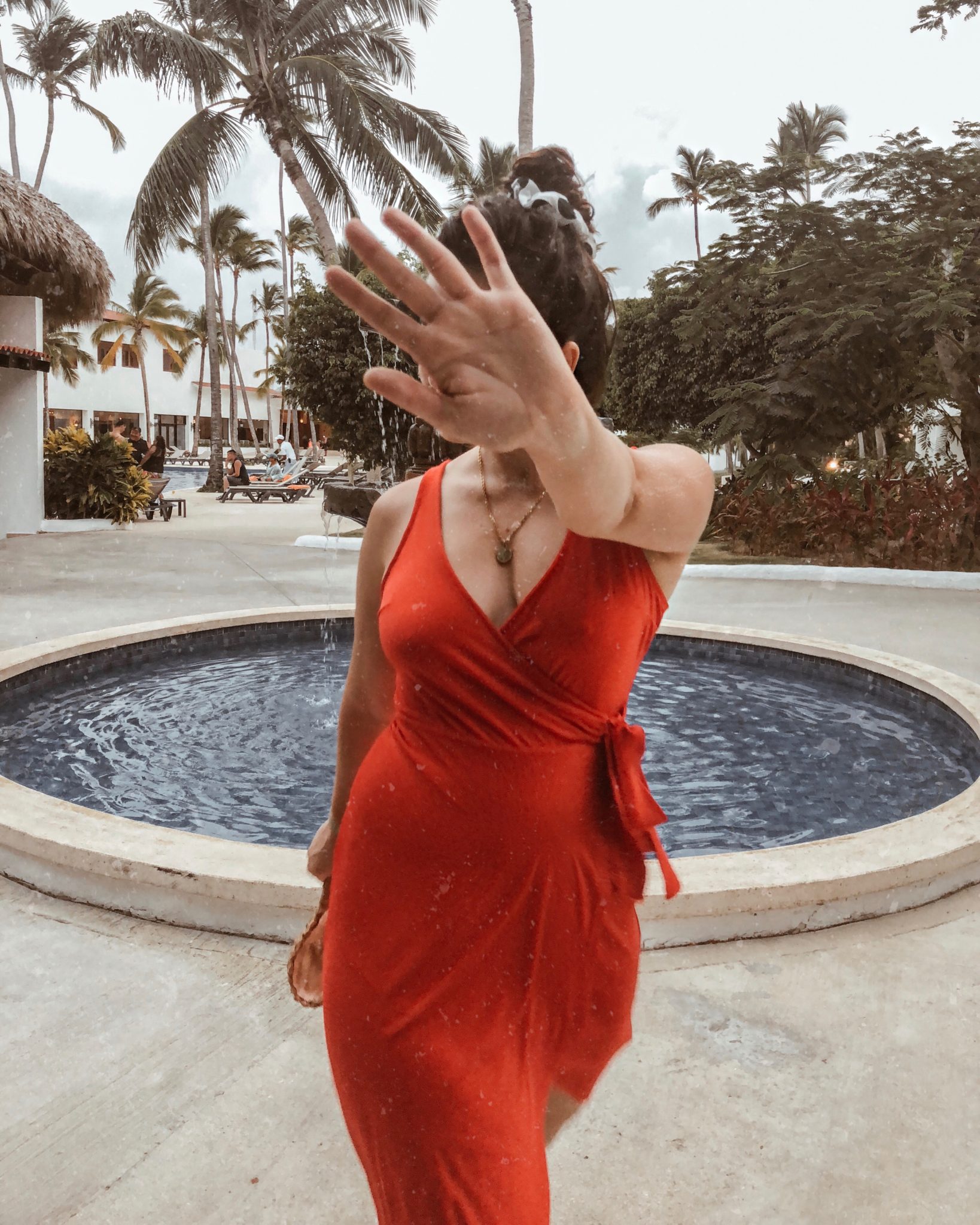 Our Stay at the Occidental Punta Cana
The moment we got to the Dominican, we weren't sure what to expect, neither of us had window seats on the plane when we landed, the drive to the airport wasn't very scenic, then we finally passed through gates that opened up to a tropical paradise.
Occidental Punta Cana is what you dream about escaping to when you have a bad day at work. It's a giant tropical resort, with a pool the size of a football field. There's food and drinks available to you everywhere you turn. Relaxation is on a whole different level here, being that it's all inclusive, all you have to bring to the beach is a towel and good vibes.
The Occidental Punta Cana sits on a beautiful white sand beach, on a large sandbar. This gives you ultimate relaxation with waves lightly crashing in the background, and yummy tropical drinks within arms reach.
If the ocean isn't exactly your idea of relaxation then the large heated pool will be perfect. How many times in your life do you get to swim up to a bar and swim away with your favorite drink? Well, you get the chance to do that 10 hours a day, not that we did that or anything… 😉
The nightlife scene is great in The Dominican, but you don't even have to leave the hotel to take it in. As soon as we finished our amazing dinner, we were able to catch a great show with the resort's rendition of Lion King. Their version of it, I will say, was way funnier than the original.
Each day can be spent differently here, without ever having to leave the resort. You can spend it at the beach, the pool, the spa or on a boat. Whatever your intentions in the Caribbean may be. I guarantee the Occidental Punta Cana will reach your needs and then some.
As always, thanks for reading babes! As a special treat for you, I've teamed up with some amazing bloggers to give away a $700 Revolve gift card. Enter below for a chance to win. Good luck!
xo,
Lily
To make your Fall shopping a little bit easier, I've teamed up with a group of bloggers to give you
a chance to win a $700 REVOLVE Gift Card!
To enter: complete the steps in the rafflecopter below. The more steps you complete,
the more entries you receive, and the better your chance at winning!
This giveaway runs until Tuesday, September 11th at 12am PST
Winner will be announced here. Good Luck!
*this giveaway is in no way sponsored by REVOLVE.