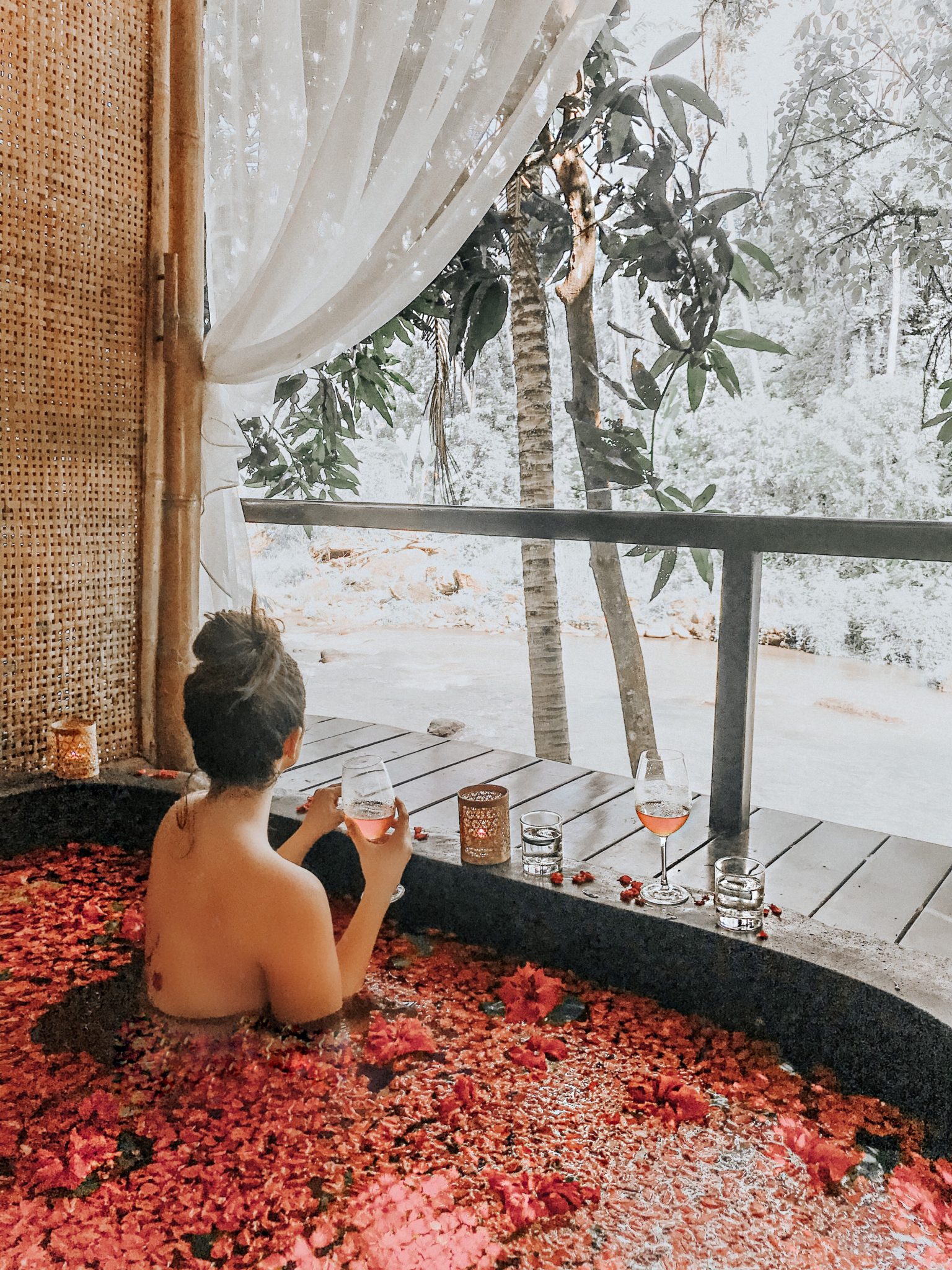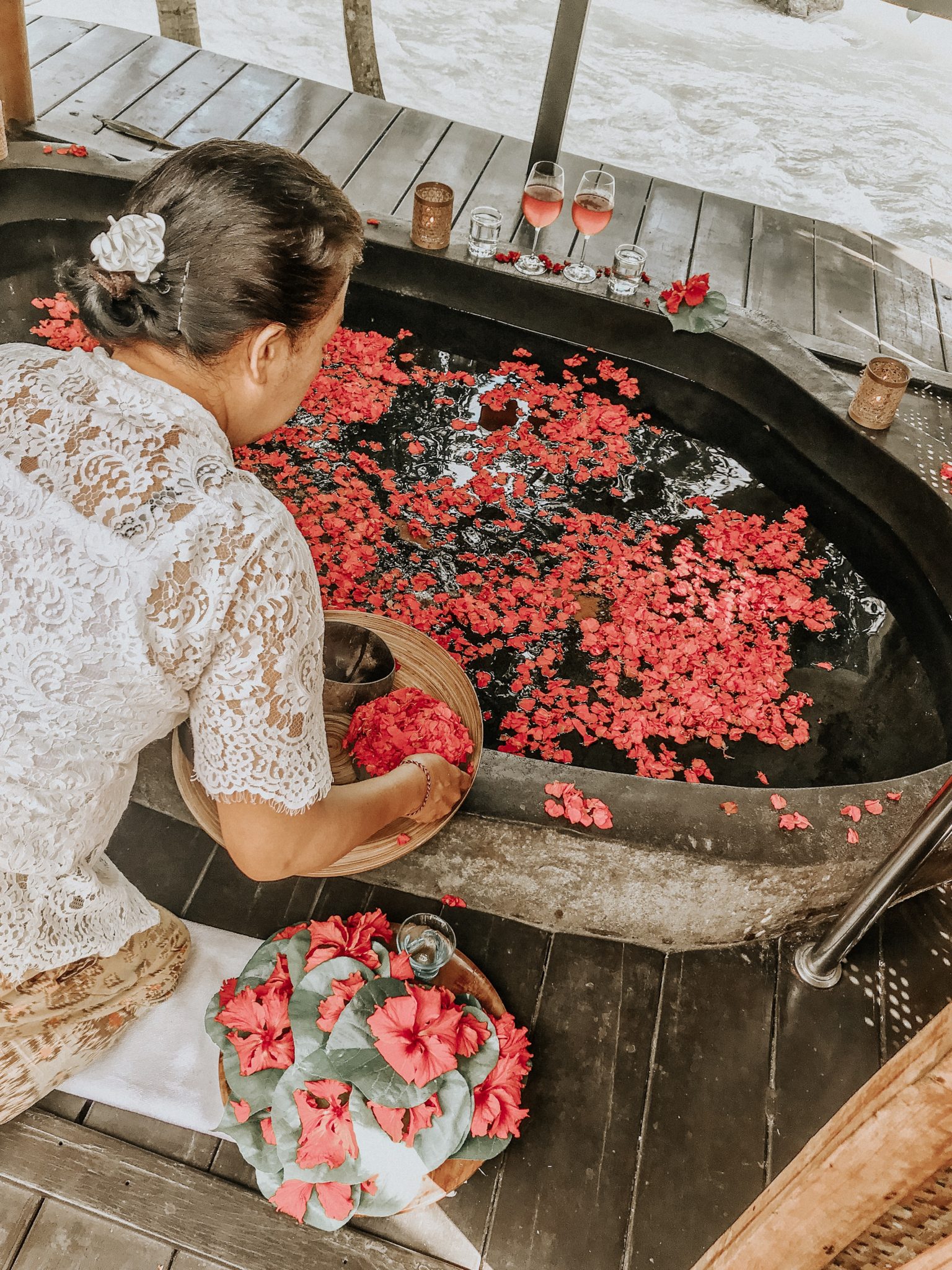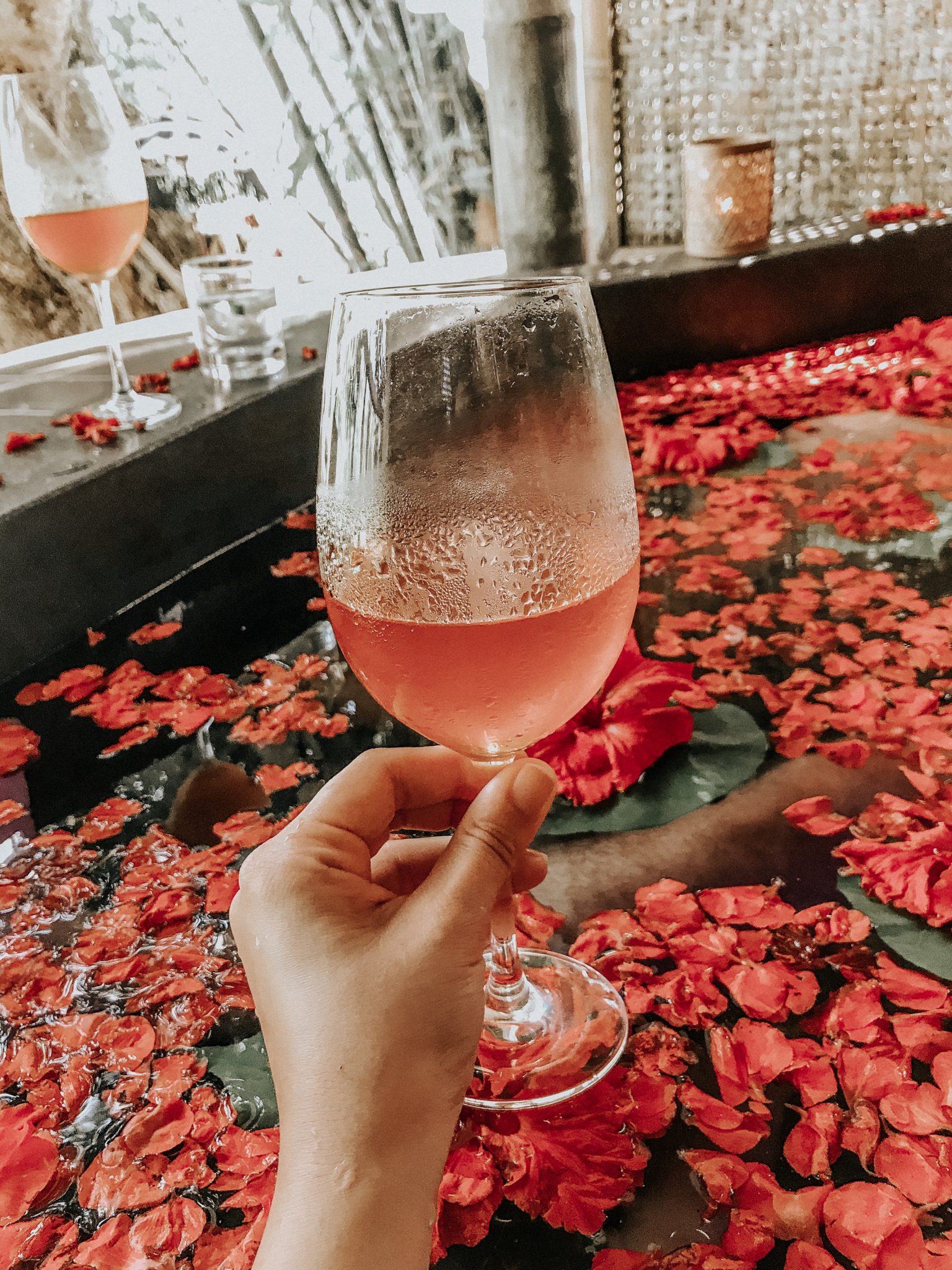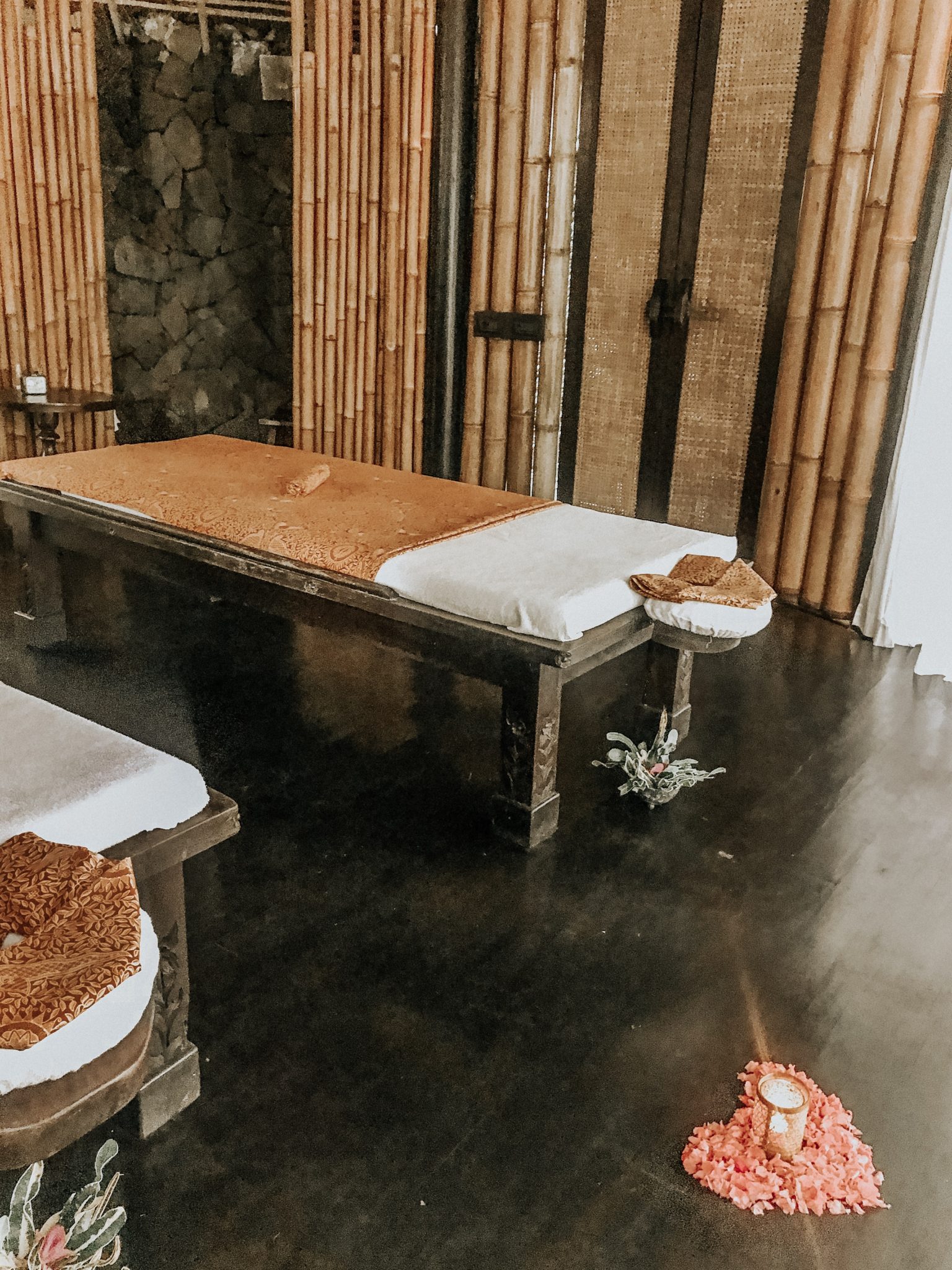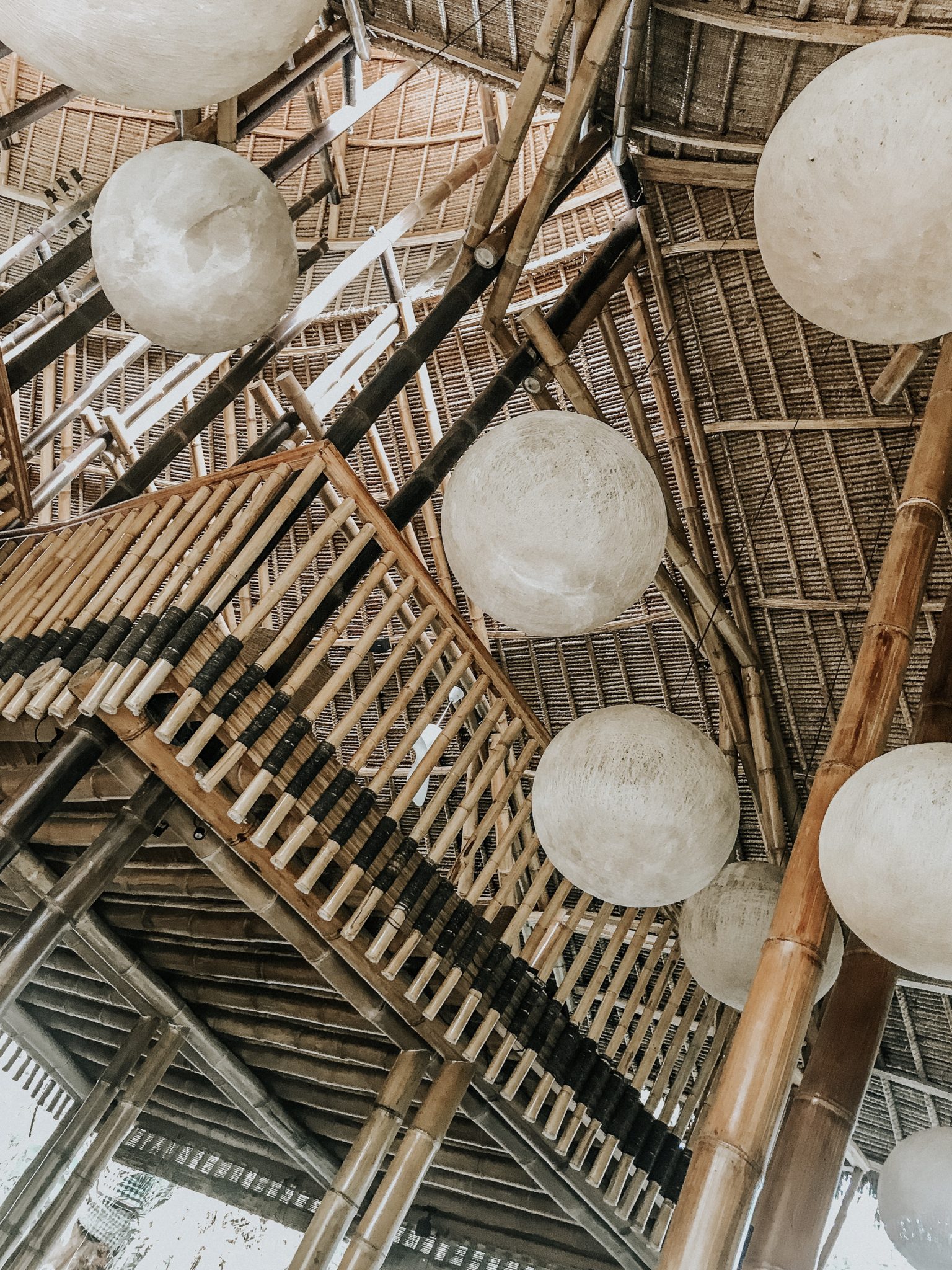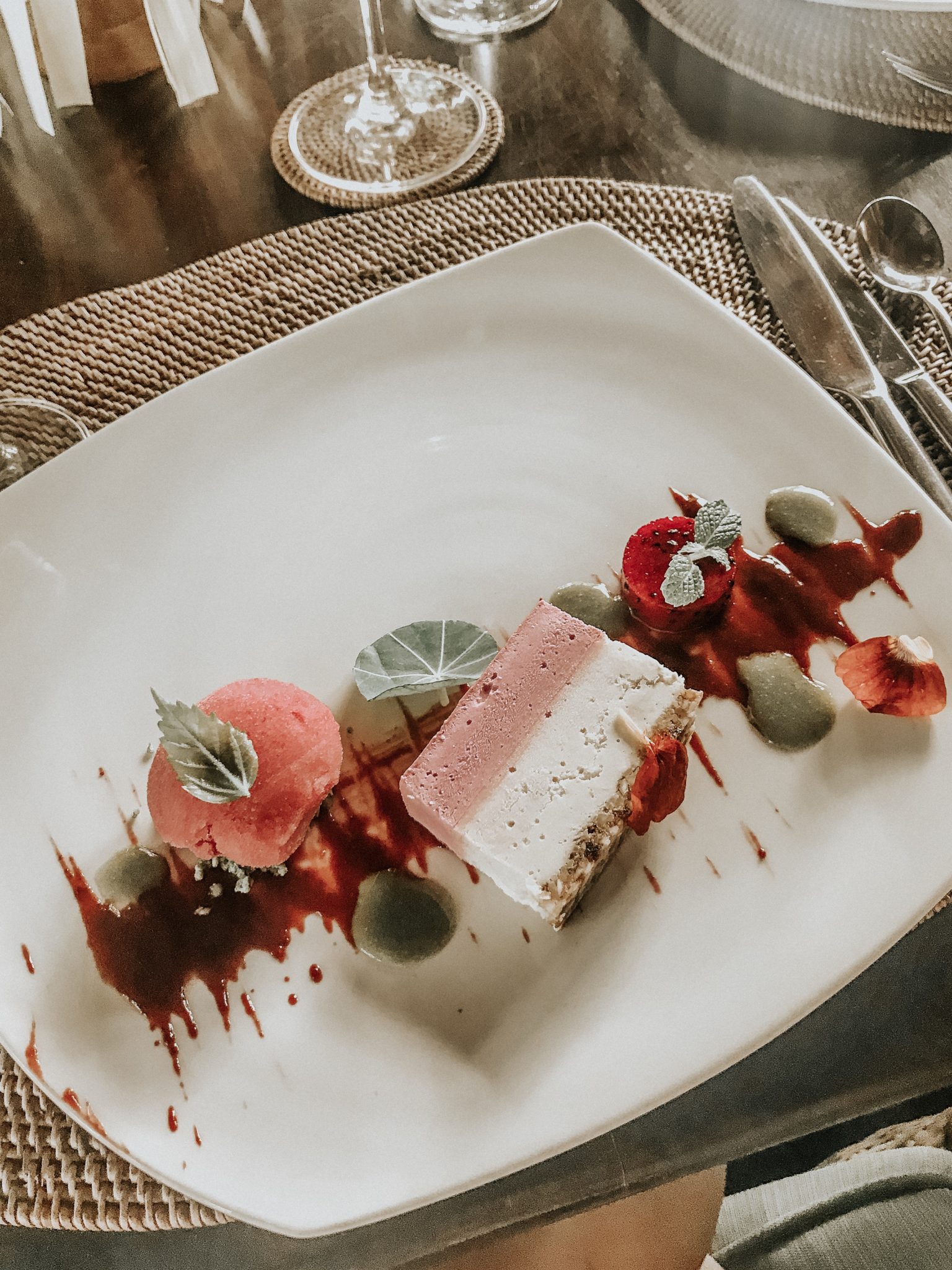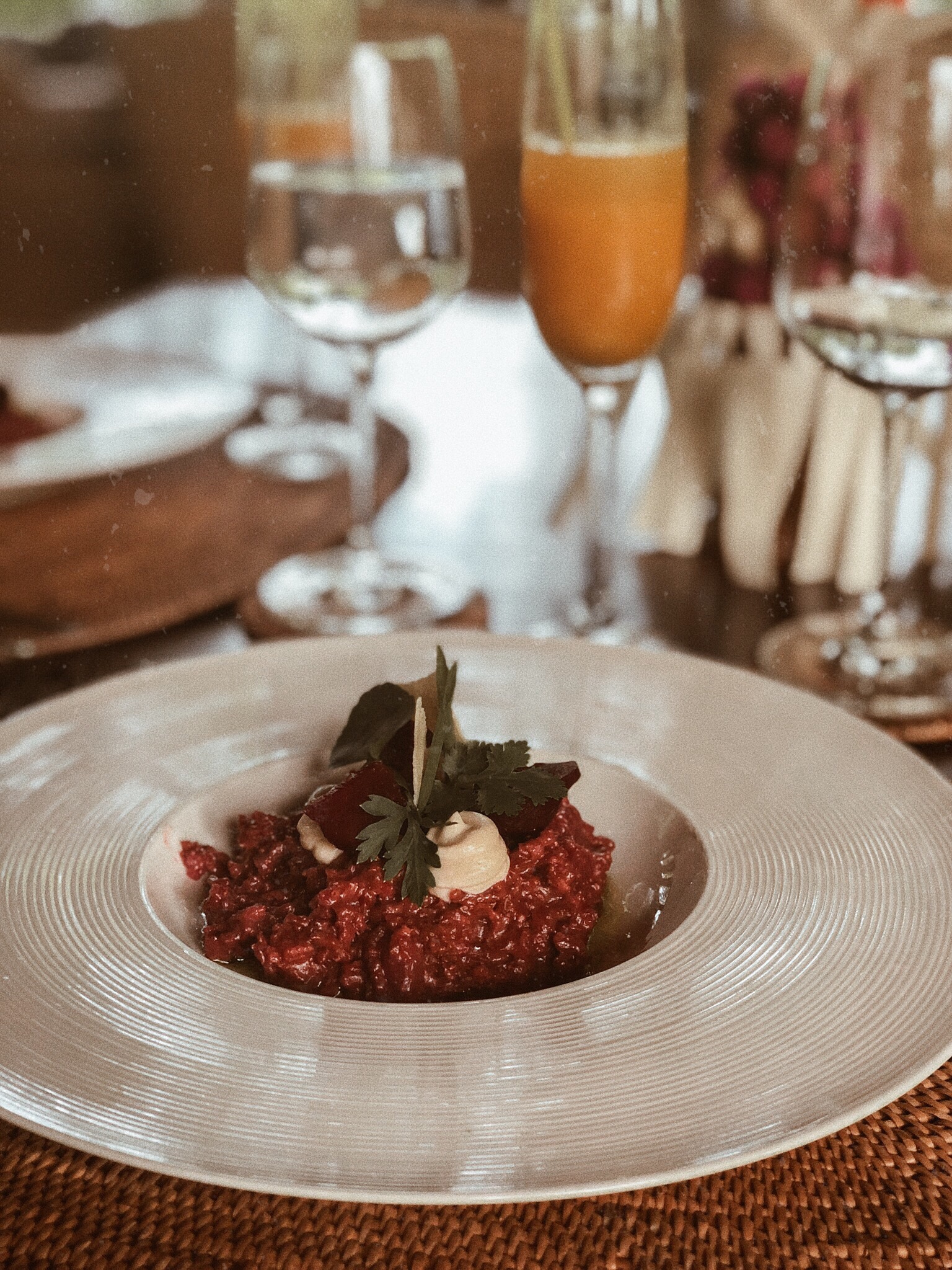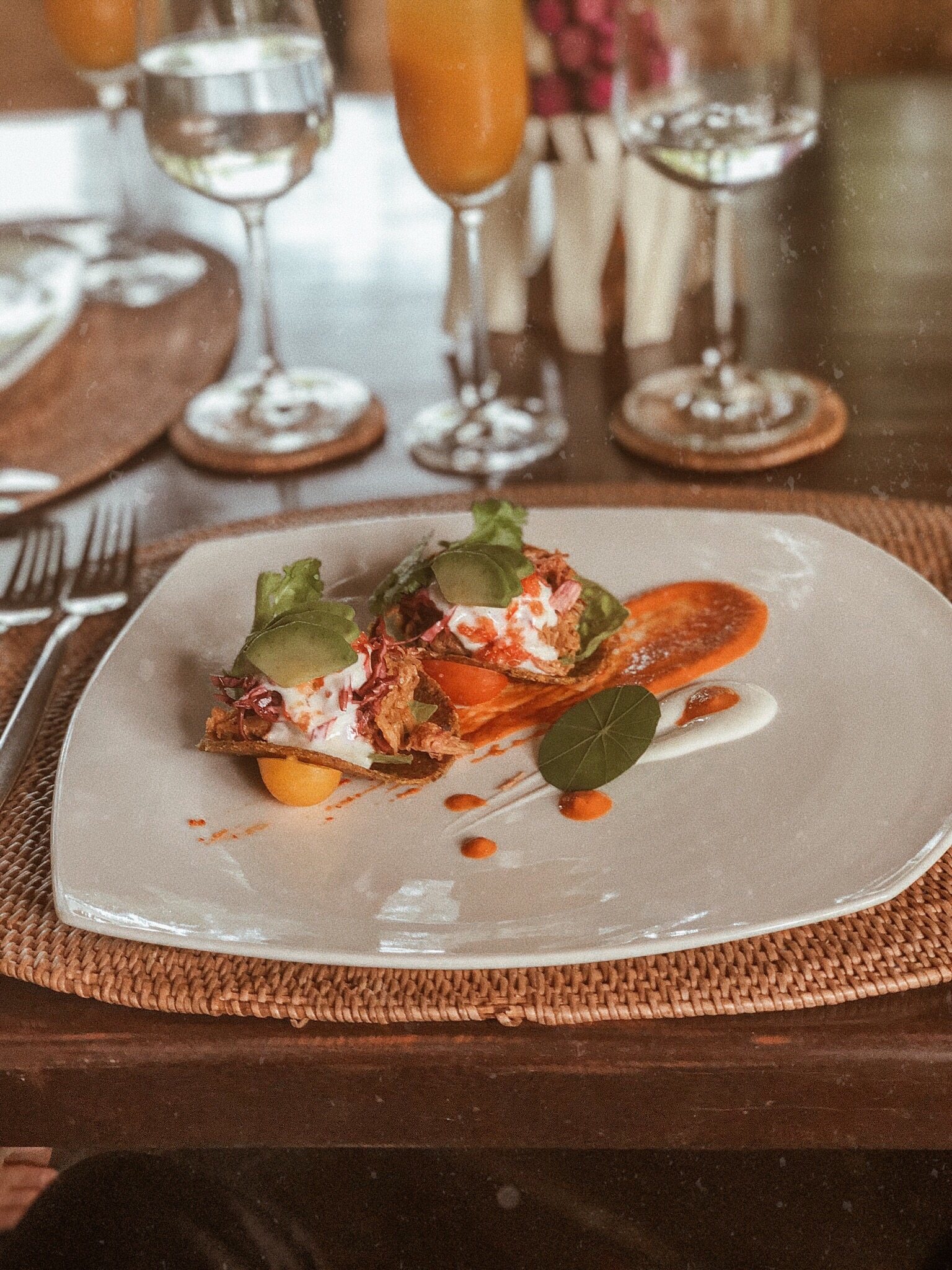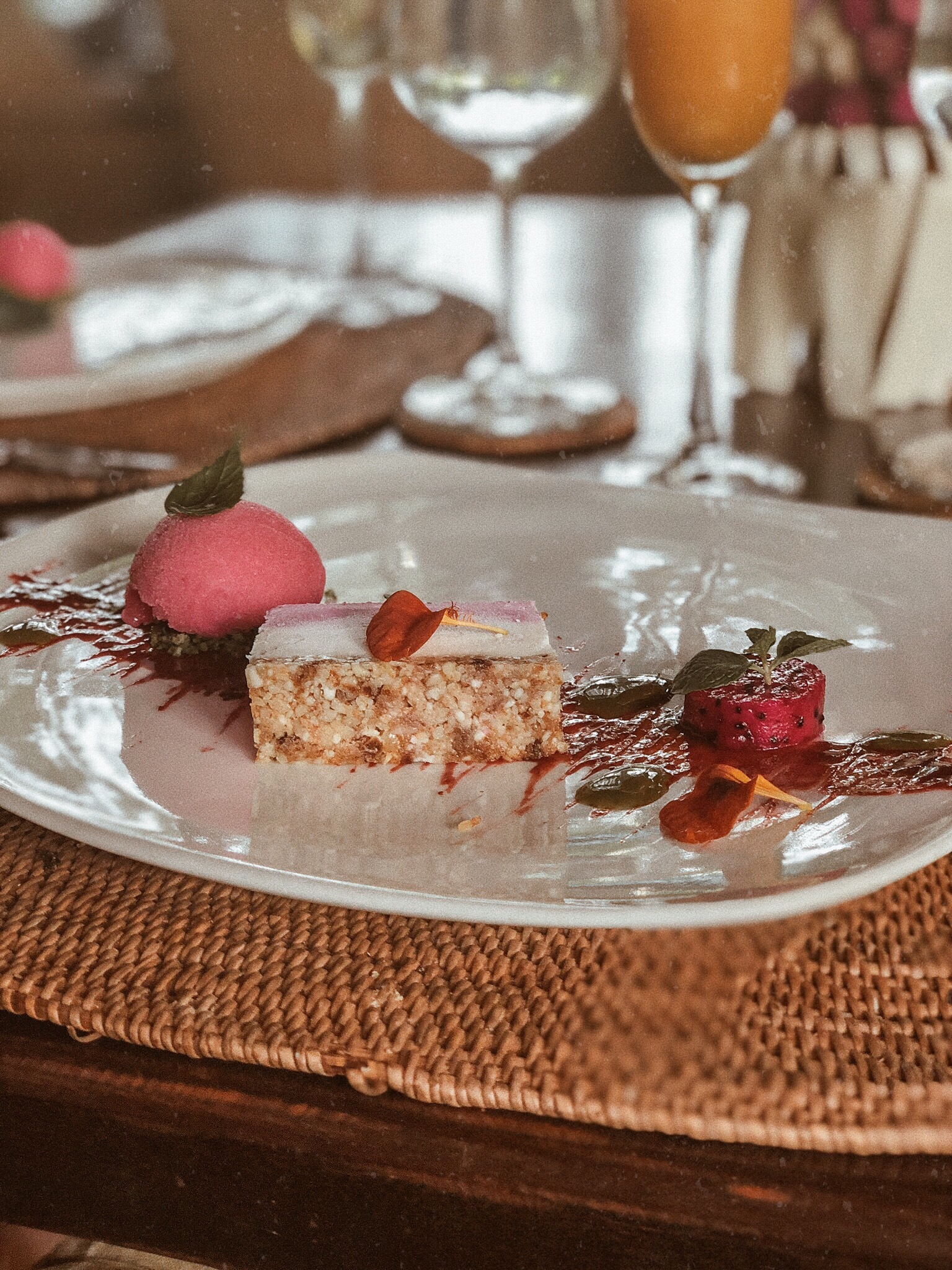 What to Do in Bali: Fivelements Spa
One of the best parts of Bali are the spas that they offer. Not only are they rejuvenating, but you learn so much about their culture. My experience at Fivelements was nothing short of that.
Walking into Fivelements reminded me that of a secret treasure map. You walk into a densely filled but roomy courtyard following stepping stones that looked like they've been there for hundreds of years. All you could hear were the birds and the Ayung River flowing less than 50 yards away.
You would then follow a path headed towards a very large grass hut, something that would be the centerpiece of an old village. This is where you are greeted by 5-star service and escorted to your private massage room (mini grass huts). They may as well have marked it with a large X being that the treatments we were about to receive were an amazing treasure.
After our pedicures, we were guided to our own riverside rose-filled bath, which was the most relaxing combination of noise and sensation. Along with the essential oils and the view of untouched wilderness, there was a river running through which made us feel at peace. It was truly a once in a lifetime experience.
After the bath, we were then escorted to our 4-course meal which consisted of many fresh traditional Balinese dishes. As James put it, "The food came out looking like artwork and tasted even better than it looked."
The food was gorgeous as was the restaurant setting, once again, right next to the Danube River. After our meal, we were then escorted back to our massage room for our hour-long Balinese massage and facial. James and I both fell asleep throughout our treatments, it was pure bliss.
After the massage, we were given a detoxification tea while we overlooked the river and reminisced about our wonderful time in Bali.
We then went back to our hotel feeling rejuvenated, relaxed and wanting to plan out our next visit as soon as possible. For more on our trip to Bali, head to my Bali guide here.
As always, thank you for reading! I hope you enjoyed!
xo,
Lily