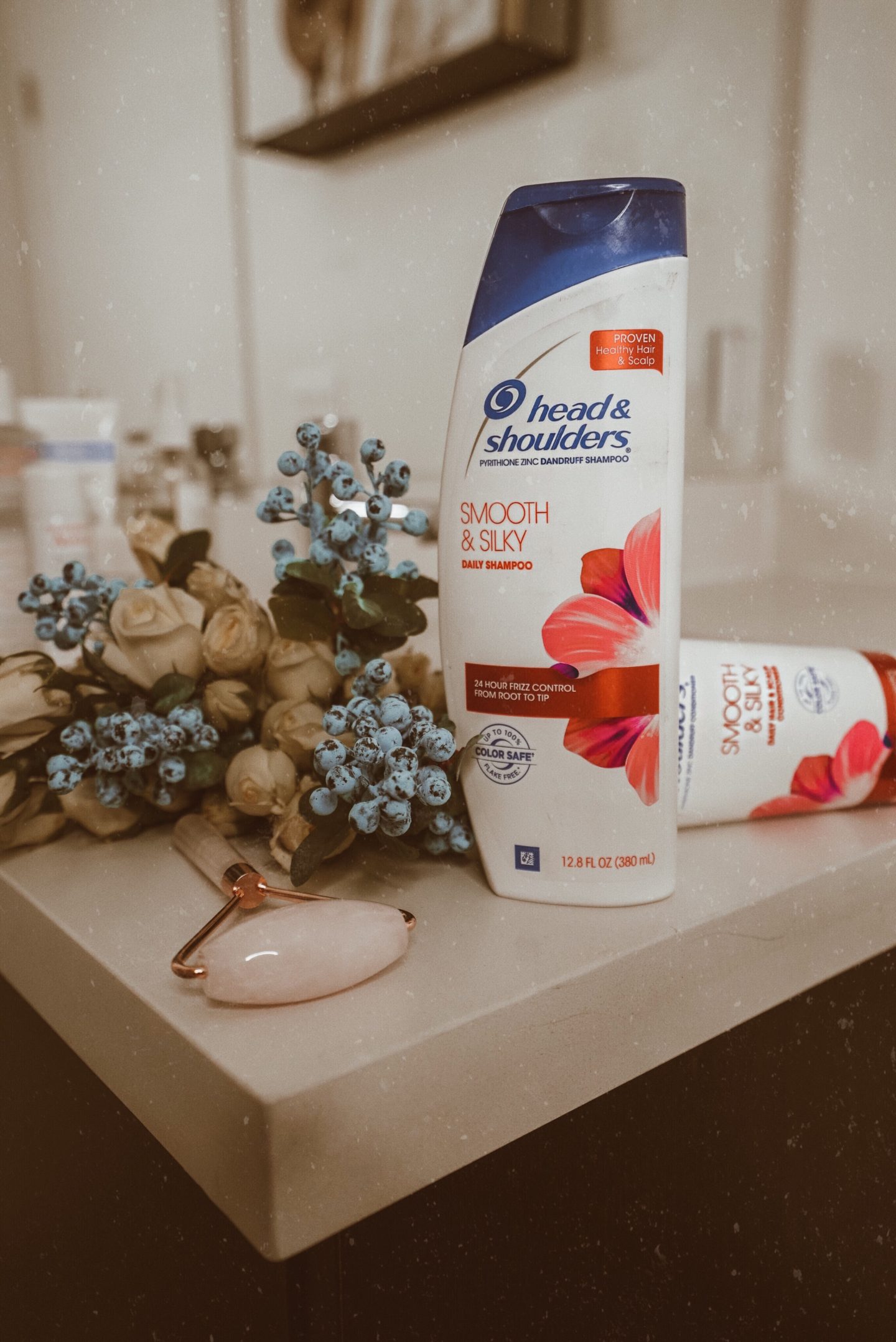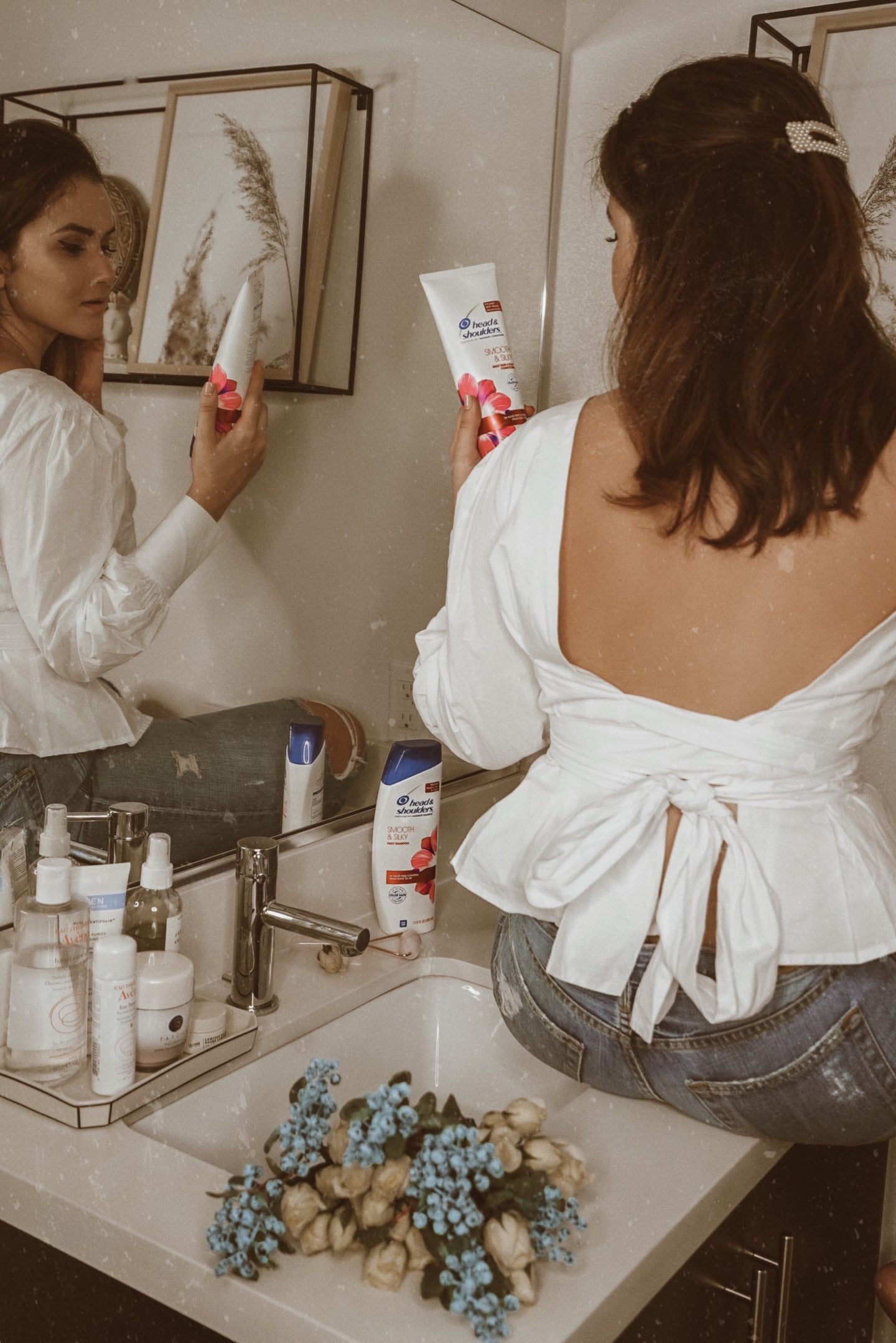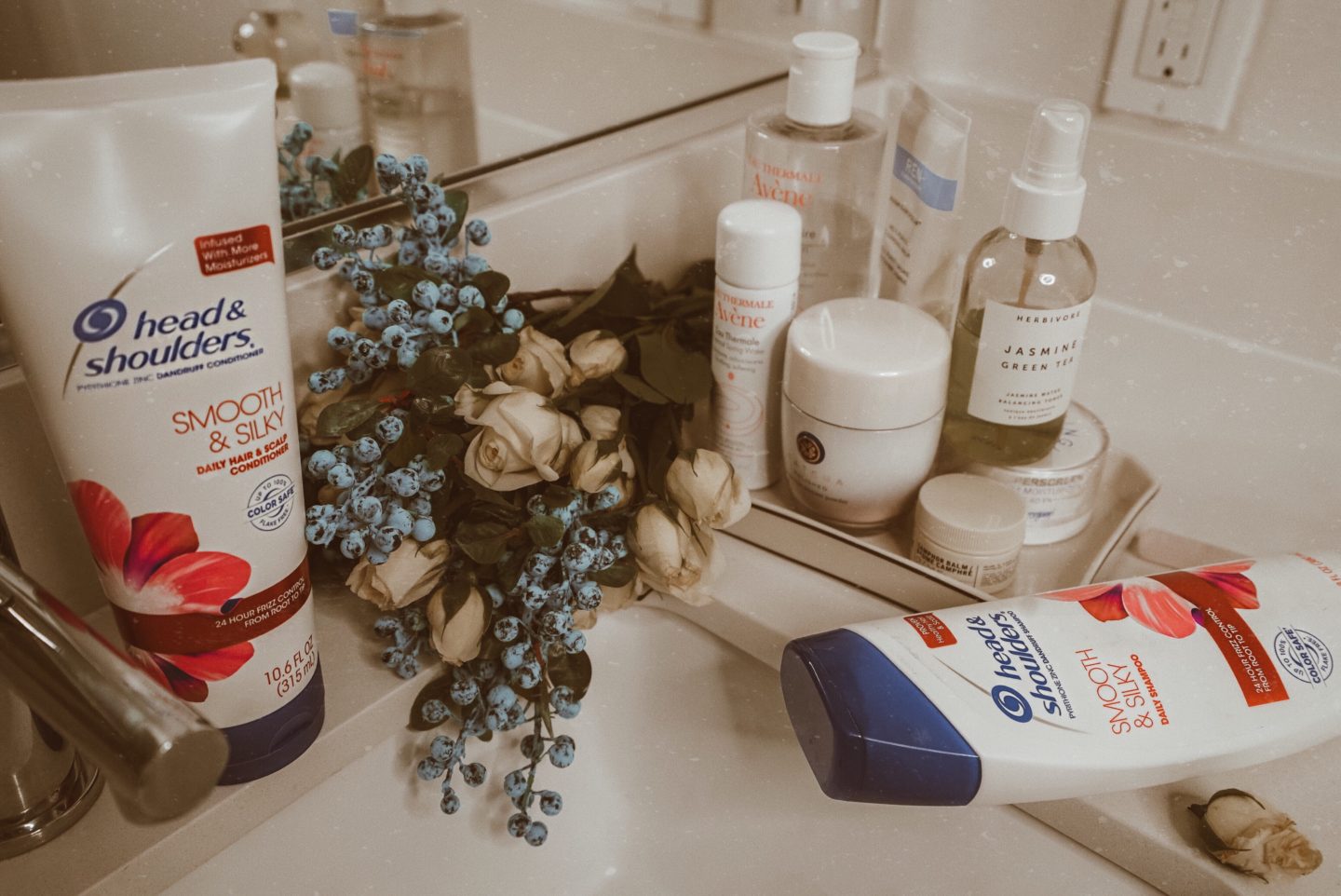 Skin Care for Your Scalp
*A special thank you to Head & Shoulders for sponsoring this post.
You guys all know the importance of skin care, but did you know that taking care of your scalp is just as important? Just like with your skin, the scalp can experience similar issues, such as dryness – and this can easily affect your hair. That's why I've incorporated the Head & Shoulders Smooth & Silky Collection into my skin care routine.
Growing up in a dry climate, I've always used Head & Shoulders to keep my hair and scalp in check, and I've always loved their formula. Just recently, they upgraded their Conditioner to contain more moisturizers for hair and scalp nourishment.
The formula specifically focuses on moisturizing, rejuvenating, detoxifying and neutralizing the scalp, creating a healthy foundation for hair to grow and thrive, so you can maintain beautiful hair now and in the future.
The best thing about the Smooth & Silky formula is that it has skin care-inspired benefits, which means that it feels just as luxurious as the other products in your skin care lineup.
In addition to focusing on the scalp, the Collection provides 24-hours of frizz protection, leaving both the scalp healthy and hair soft to the touch.
How do you take care of your scalp? Let me know in the comments below!
xo,
Lily