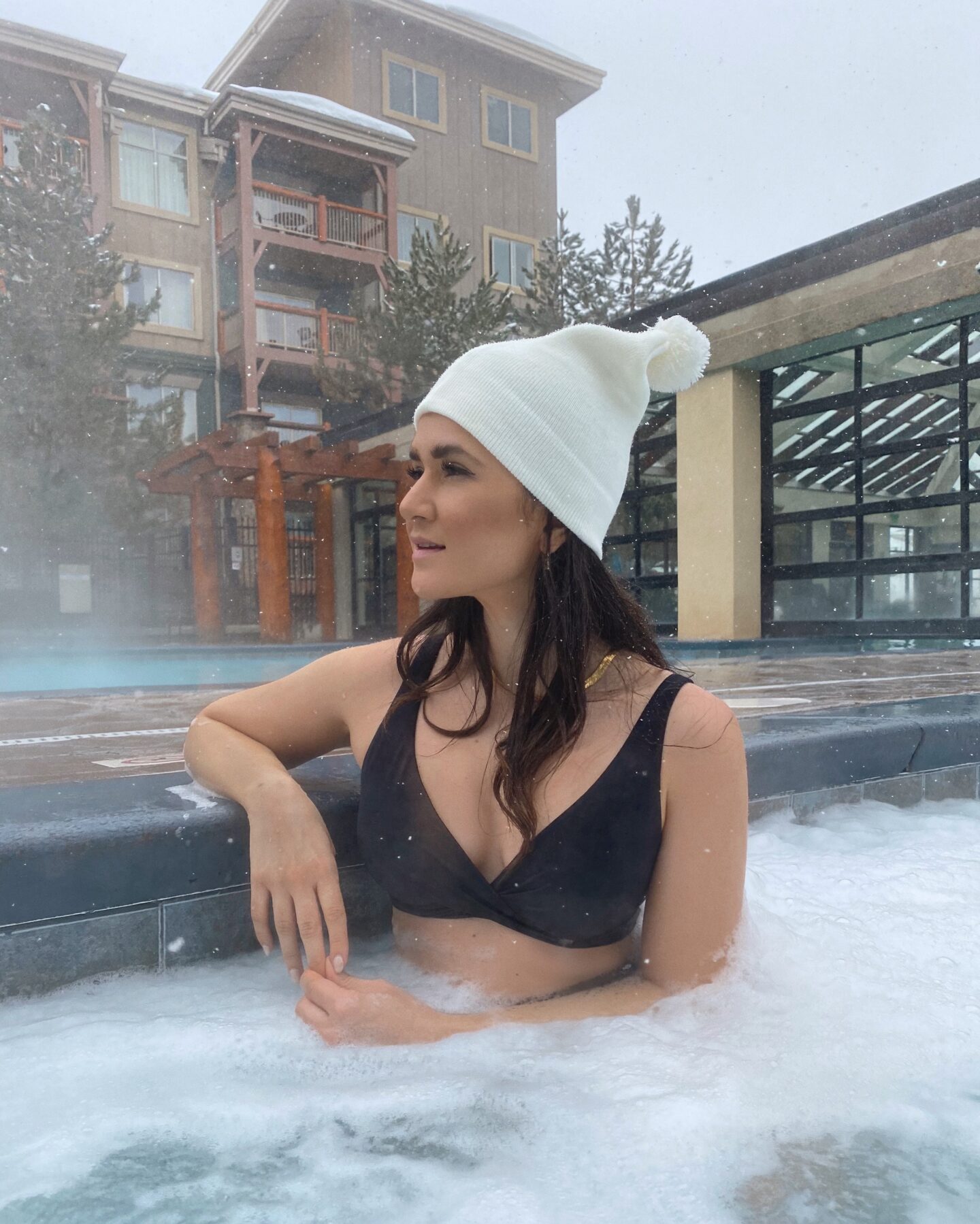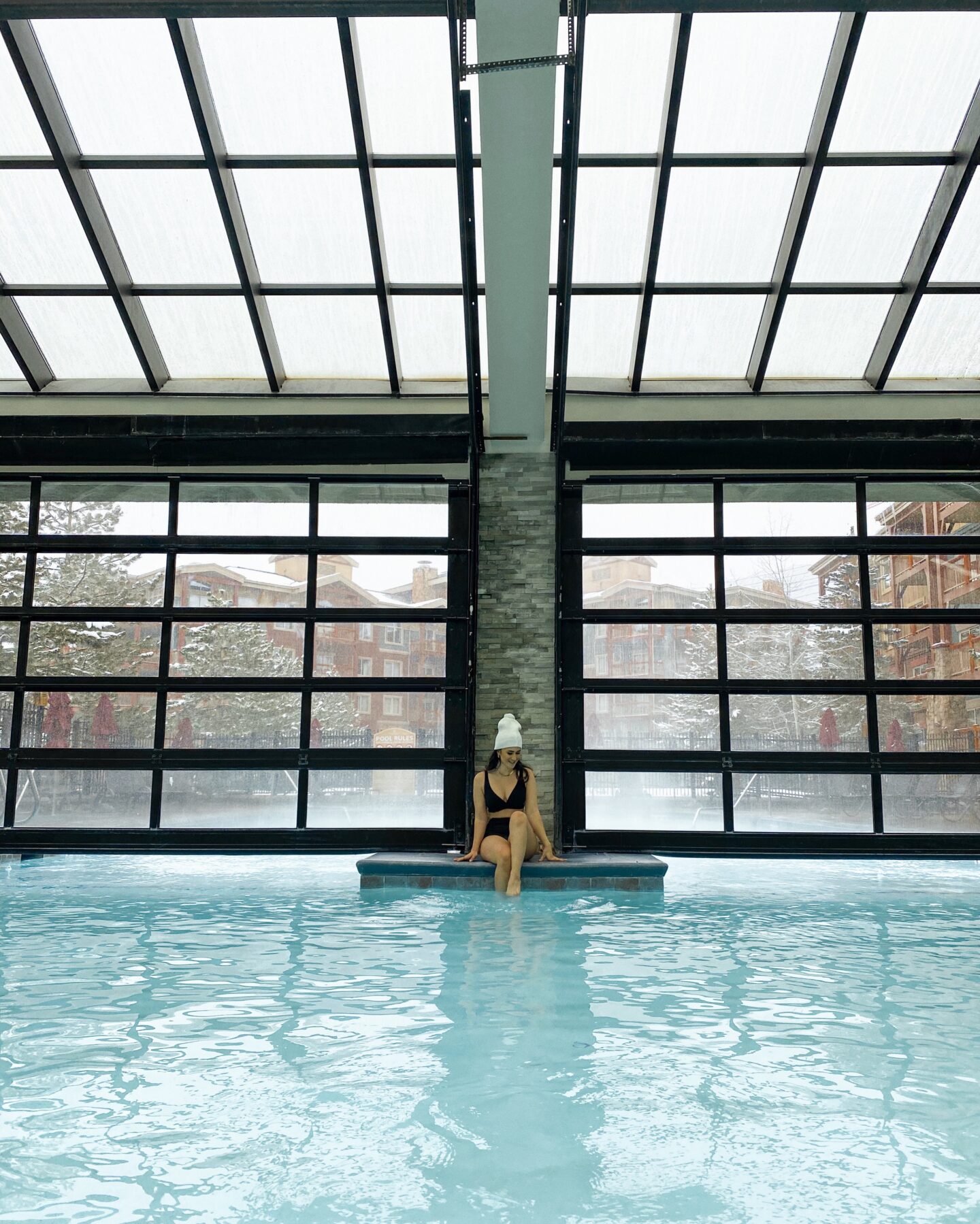 Staying at the Westgate Park City Resort
After a crazy year, James and I were just talking about how we were in desperate need of a getaway amidst all this madness. We had realized that our last trip was to France nearly 2 years ago for our engagement photos – which has honestly felt like forever ago! We put our heads together and decided that a quick Valentine weekend getaway is exactly what we needed.
We've heard nothing but good things about Park City, and since neither of us have gone to Utah – we thought it sounded like the perfect adventure. When Westgate Park City Resort reached out to work with us, we immediately agreed that this sounded like the perfect winter escape.
When we got there, our first impression was that it felt very tranquil. We felt at peace in the midst of all the winter chaos and all of the stress that weighed on us this past year. One of the first things were did was jump in one of the many heated pools at the resort. We happened to do so in the morning, which ended up being perfect timing as everyone was headed to the mountains. There was no sight quite like it – it was breathtaking and exactly the type of escape that we needed.
After spending the day relaxing at the pool and hot tub, we decided to get ready to head down for dinner at Edge Steakhouse. When we got there, we immediately knew that we'd be in for a treat. We were greeted by the kindest staff who took wonderful care of us. They started out by sending over some appetizers and a sorbet to help cleanse our palette, and served us this amazing cheesy bread which was to die for. I swear that bread at steakhouses just hit different.
When ordering, we decided to go with James' pick – which he coined as the "Triple Truffle." It was an order of their Lobster and Black Truffle Risotto, Truffle Twice Baked Potato, and their Black and White Truffle Mac and Cheese and we savored every single bite. Clearly, we're fans of truffle – and these dishes did a very unique job of incorporating its wonderful flavor. My personal favorite was the mac and cheese – the lobster and truffle combination was divine.
Finally, they presented us with a brand new dessert that the chef has concocted himself – it was a brown sugar cake topped with tropical fruit and spices with a side of banana ice cream, and it was HEAVENLY! My sweet tooth was more than satisfied. 
We finally decided to head back to our room and tend to our food coma while having a few drinks and snuggled up to our fireplace. Our suite was complete with a fireplace in the living room area, a full kitchen, a hot tub in the bedroom, a steam shower, and a beautiful balcony with a patio setup for our morning coffee. We definitely took advantage of all of these amazing amenities during our stay.
We spent the next day exploring Park City, which was super easy to access thanks to the resort's complimentary service shuttle to Main Street. The resort also offers a number of different gondolas that lead to various parts of the mountain where we were able to take in the many beautiful views of the resort before heading back to dinner for our last night.
This time we wanted to switch it up, so we went to Draft's Burger Bar – where they had a beautiful view of the mountains. We went with their teriyaki chicken wings and honey chipotle chicken tenders, and they were both so good that we decided to share them (which is a rare occurrence for us!). They also offer these amazingly huge shakes, which we were too full to order – but really wish we did. They looked amazing!
We had such an incredible stay at the Westgate Park City Resort. It was the exact type of relaxing and adventurous getaway that we needed. It ended up being the perfect romantic getaway during Valentine's Day weekend, but it's also an amazing place to bring your family as well. We felt extremely safe the entire time as everyone was closely adhering to Covid-19 guidelines, and the staff was extremely warm and welcoming. Be sure to head to their website and Instagram to learn more about them. This definitely won't be our last trip there, we already can't wait to plan our next trip back!
As always, thanks so much for reading! I'd love to know if you've ever been to Park City! Let me know in the comments below!
xo,
Lily