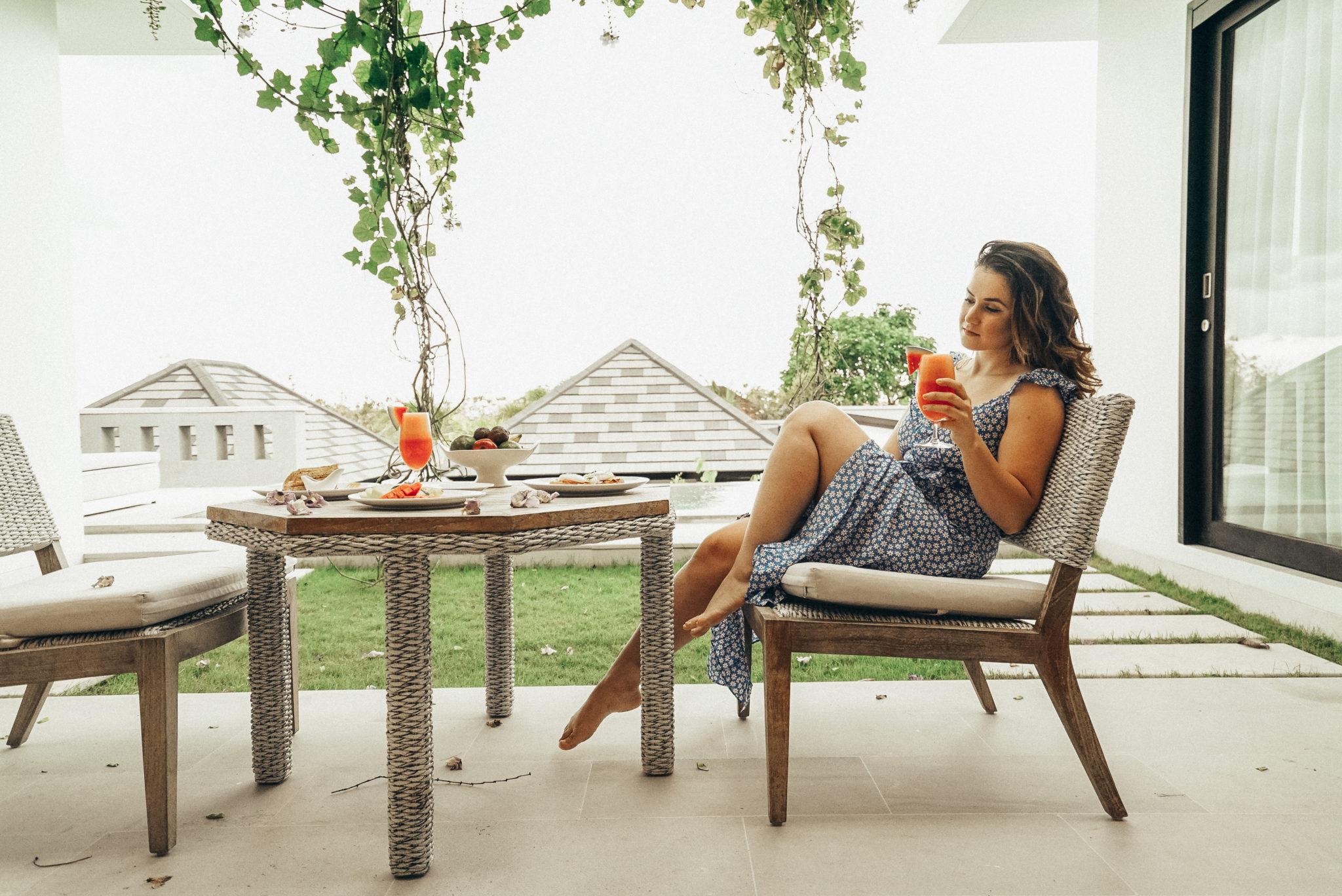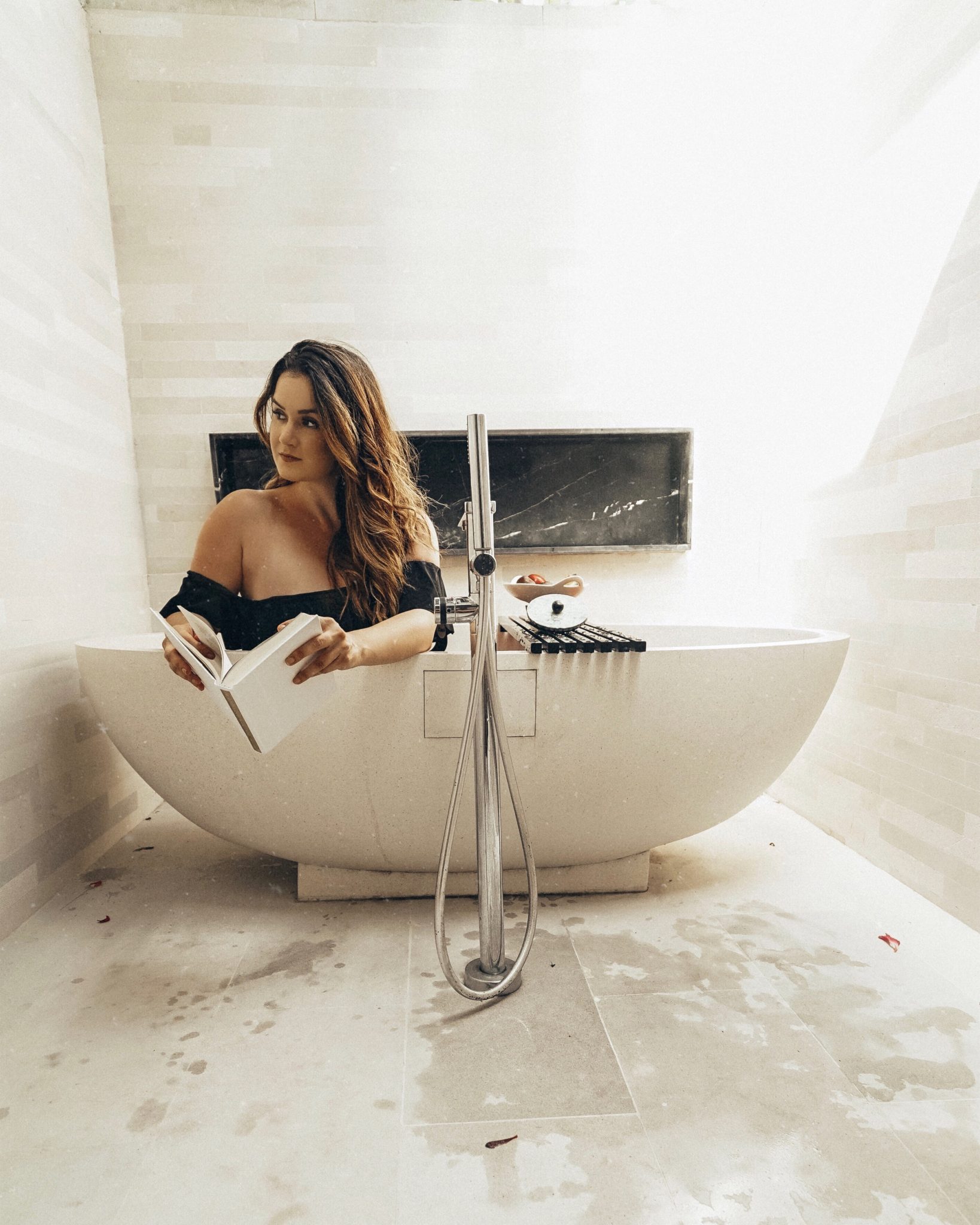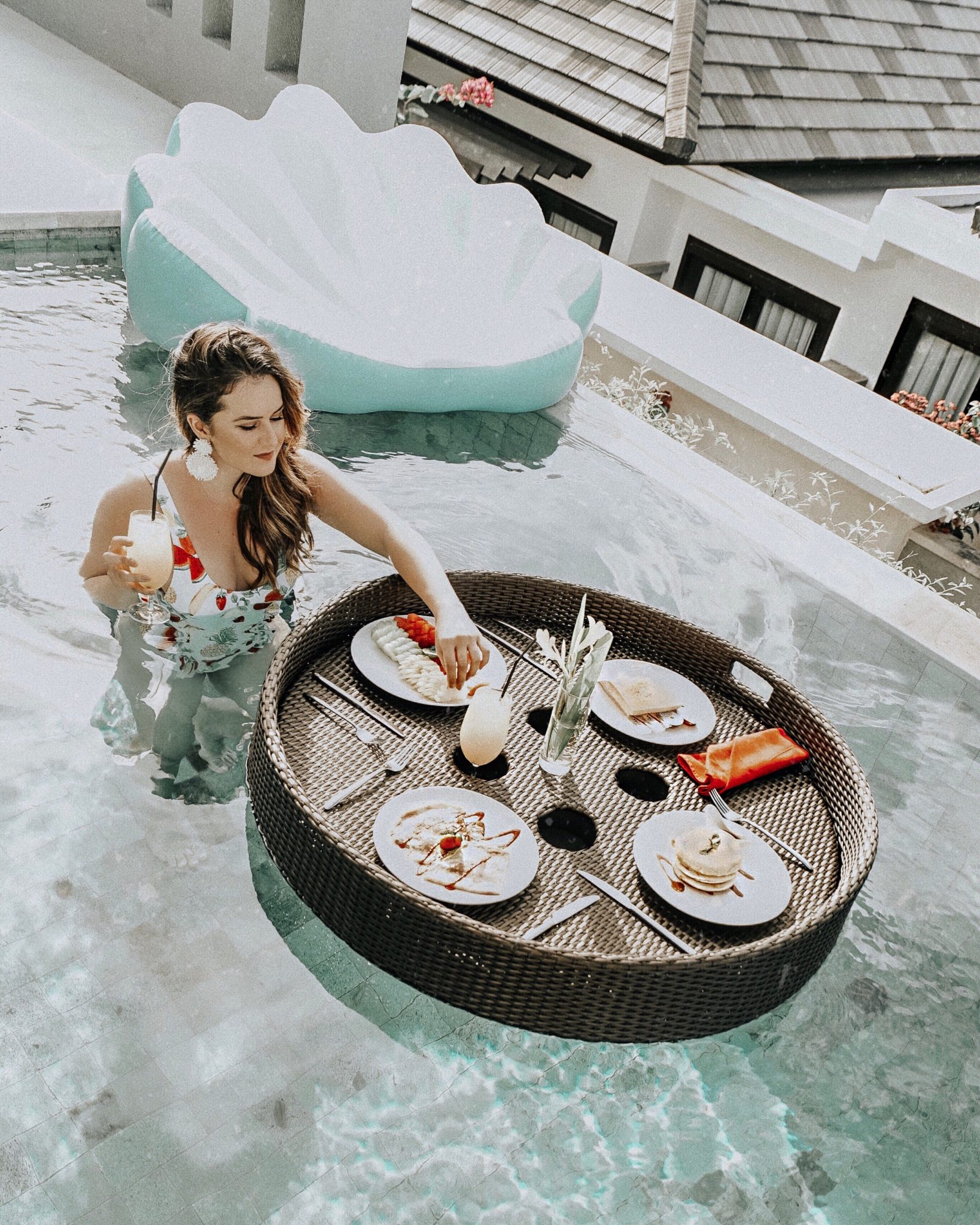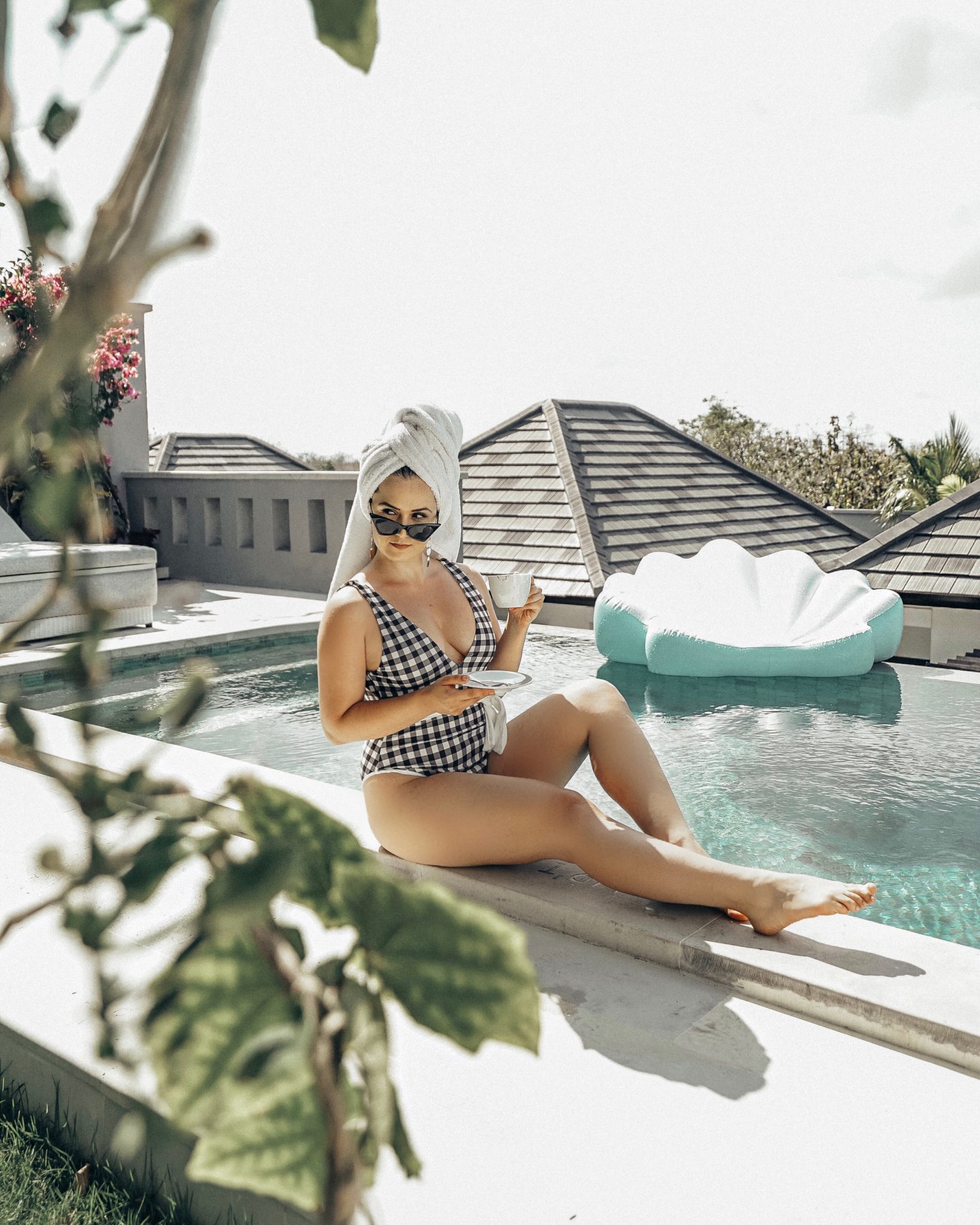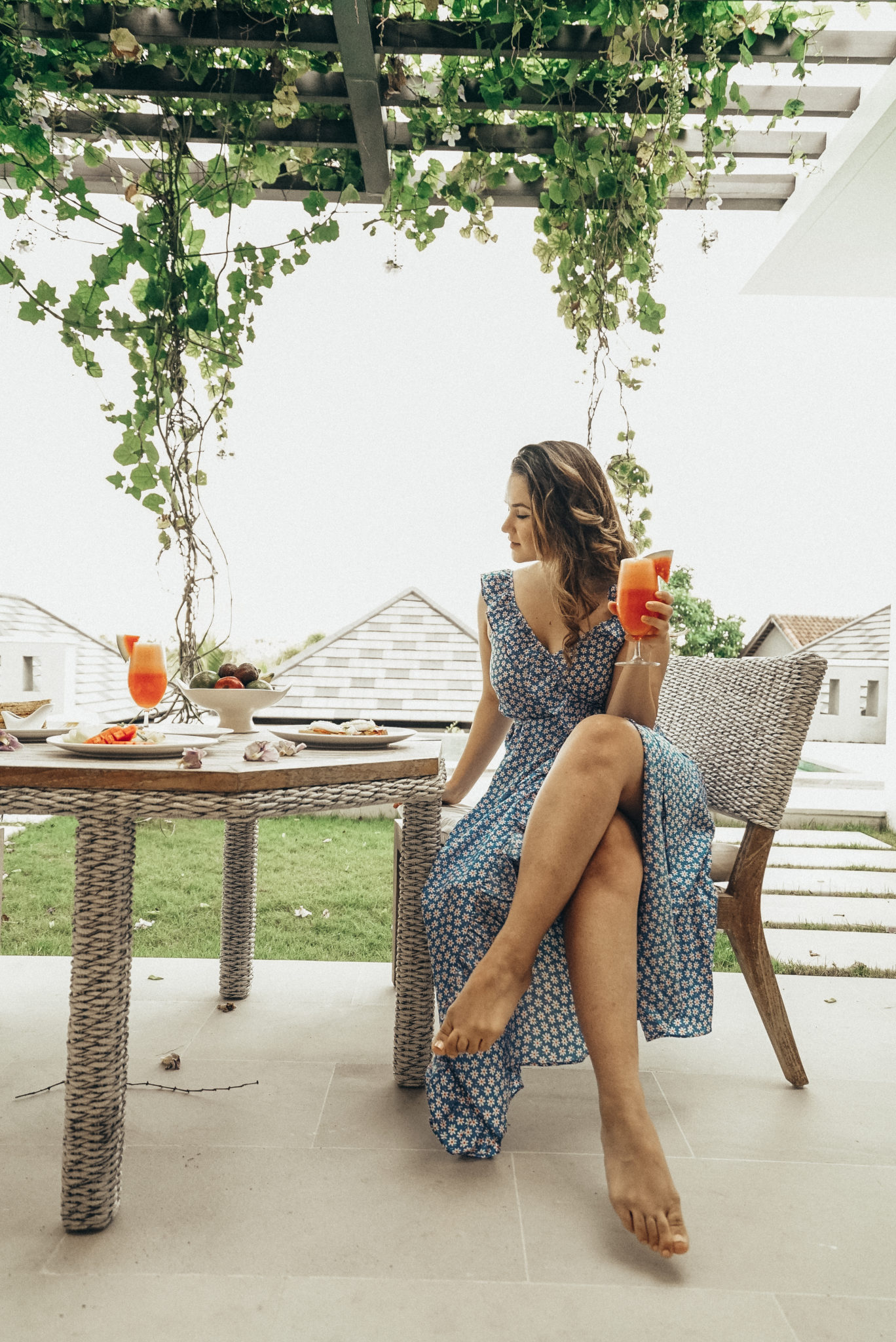 Where to Stay in Bali: Prasana by Arjani Resorts
If you follow me on Instagram, you know that James and I just got back from an amazing trip to Bali. I can't even begin to tell you how grateful we are for this experience and how beautiful this island is. From the culture to the lush, green forests, amazing coffee, and fresh fruit everywhere – this place is truly paradise.
We were so blessed that we had the opportunity to stay at three amazingly beautiful villas during our stay, and I'm so excited to share them with you! They were all very unique in their own way, which made traveling throughout the island all the more exciting. Head to my "Where to Stay in Bali" series for a full review of them all.
The first villa that we stayed in was at Prasana by Arjani Resorts. It was straight out of a dream. From lounging in our outdoor living room next to the private pool to soaking in the outdoor bathtub and crawling into the king size bed – it felt like nothing short of luxury.
Each of our two mornings started with an amazing breakfast layout from eggs benedict to french toast. And what's a breakfast in Bali without some Balinese coffee? Thankfully that was provided with each breakfast. These breakfasts can be placed on your patio table, or on their own table float where you can soak in your private pool and eat simultaneously. #winning
The shuttle service was provided to and from the resort. To be honest, though, it was really hard to leave this little piece of paradise. It was everything relaxation has to offer. Make sure to head to my Instagram Bali highlights to check out a full tour of the villa.
As always, you can shop all of the pieces worn in this post from the below widget. Thank you for reading, and if you have any questions about this amazing place – feel free to shoot me an email or DM on Instagram!
xo,
Lily
Shop the Post