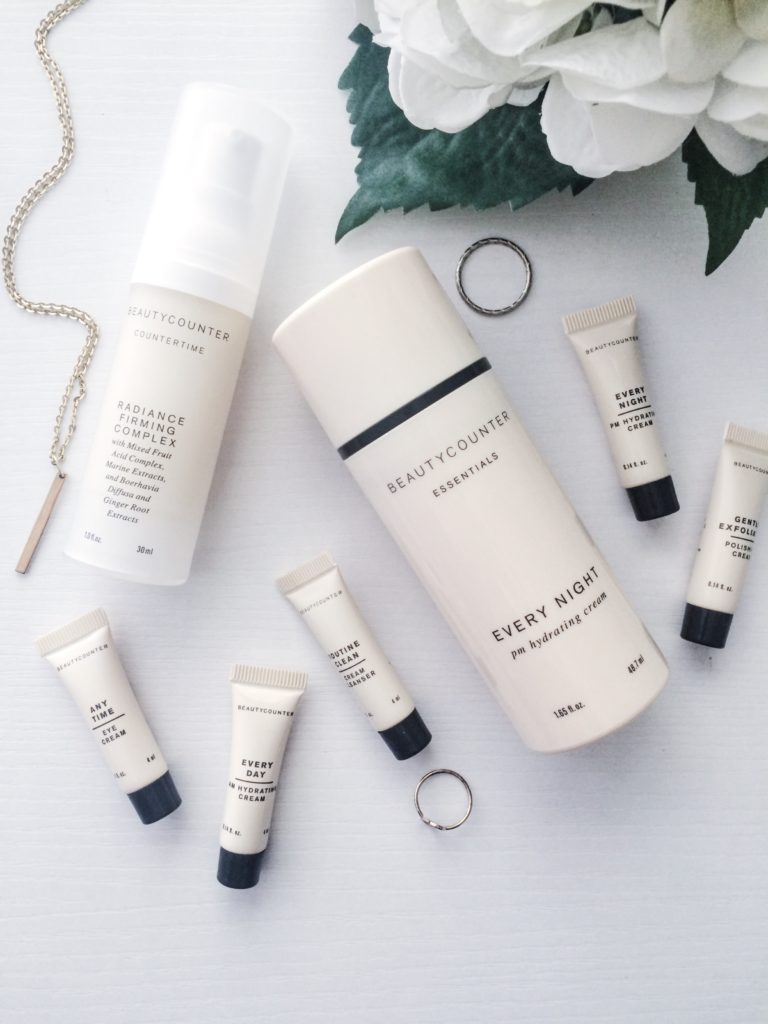 As a 24-year-old with a crazy busy schedule, it's sometimes hard to make skincare a priority, but trust me when I say that it's better to adopt it earlier rather than later. I read somewhere that if you fall asleep with your makeup on, that ages your skin an entire week. If you forget to wash your face 52 times, that's an entire year you added to your skin!
That's just the beginning. I don't mean to scare anyone, but we expose ourselves to thousands of dangerous chemicals a day.
According to Beautycounter, there are over 10,500 ingredients used in the cosmetics industry, but an estimated 90% of those have never been assessed for safety by any publicly accountable body.
The United States has not passed a federal law governing the cosmetics industry since 1938. The European Union has banned close to 1,400 ingredients from cosmetics, yet the U.S. has banned or restricted only 11.
Chemicals that can cause cancer, reproductive harm, and other serious health issues are allowed in the skin care and color cosmetics products that people use every day, day and day.
Let that sink in…
It's time we do something about this, and take charge of what we put on our skin.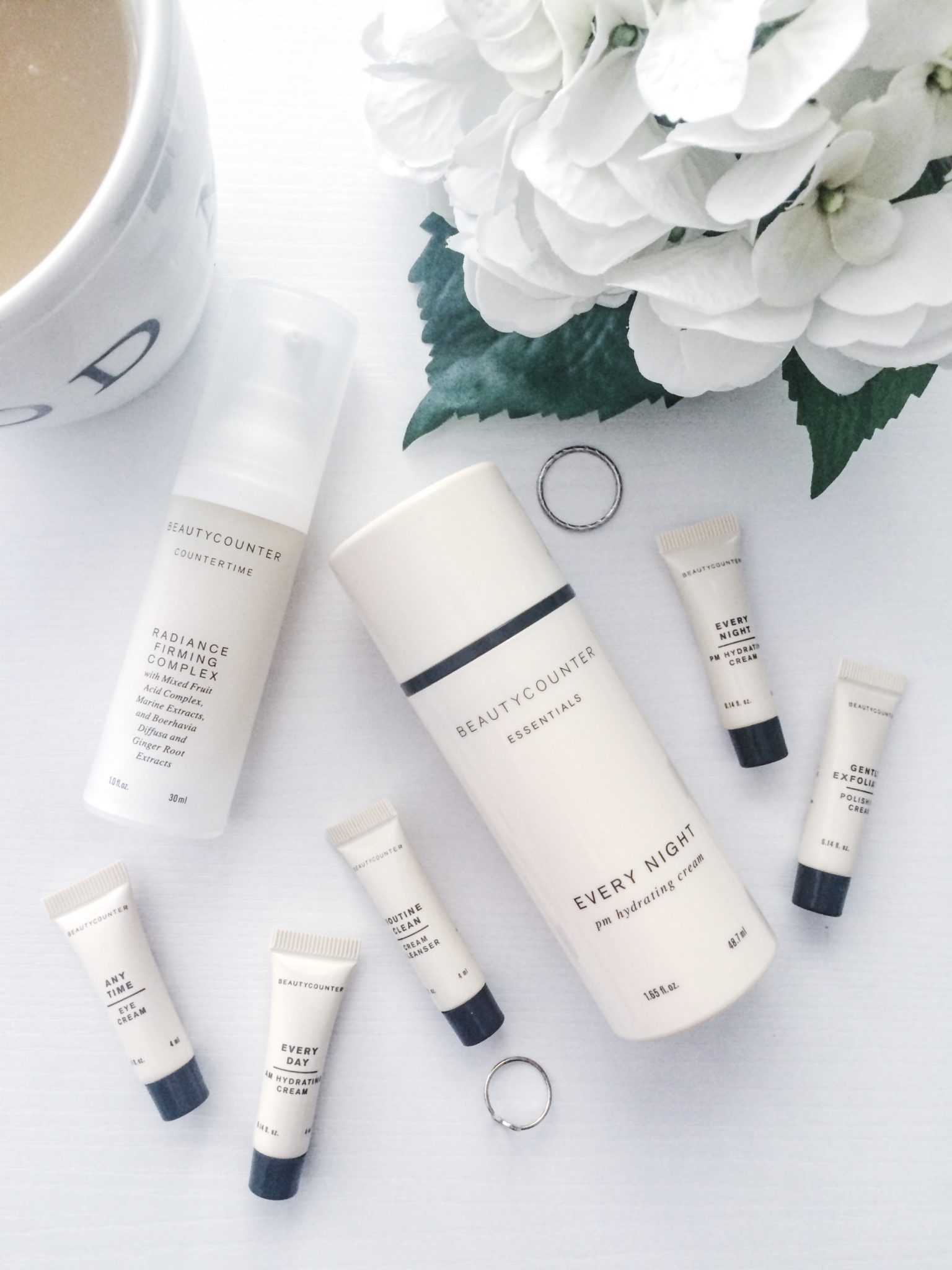 When Beautycounter reached out to me regarding a collaboration, I quickly jumped onboard since I completely agree with their values – not to mention their packaging is adorable!
They sent me their Every Night PM Hydrating Cream ($47), Radiance Firming Complex ($63), an adorable sampler kit, and another special goodie that I'll cover in another post.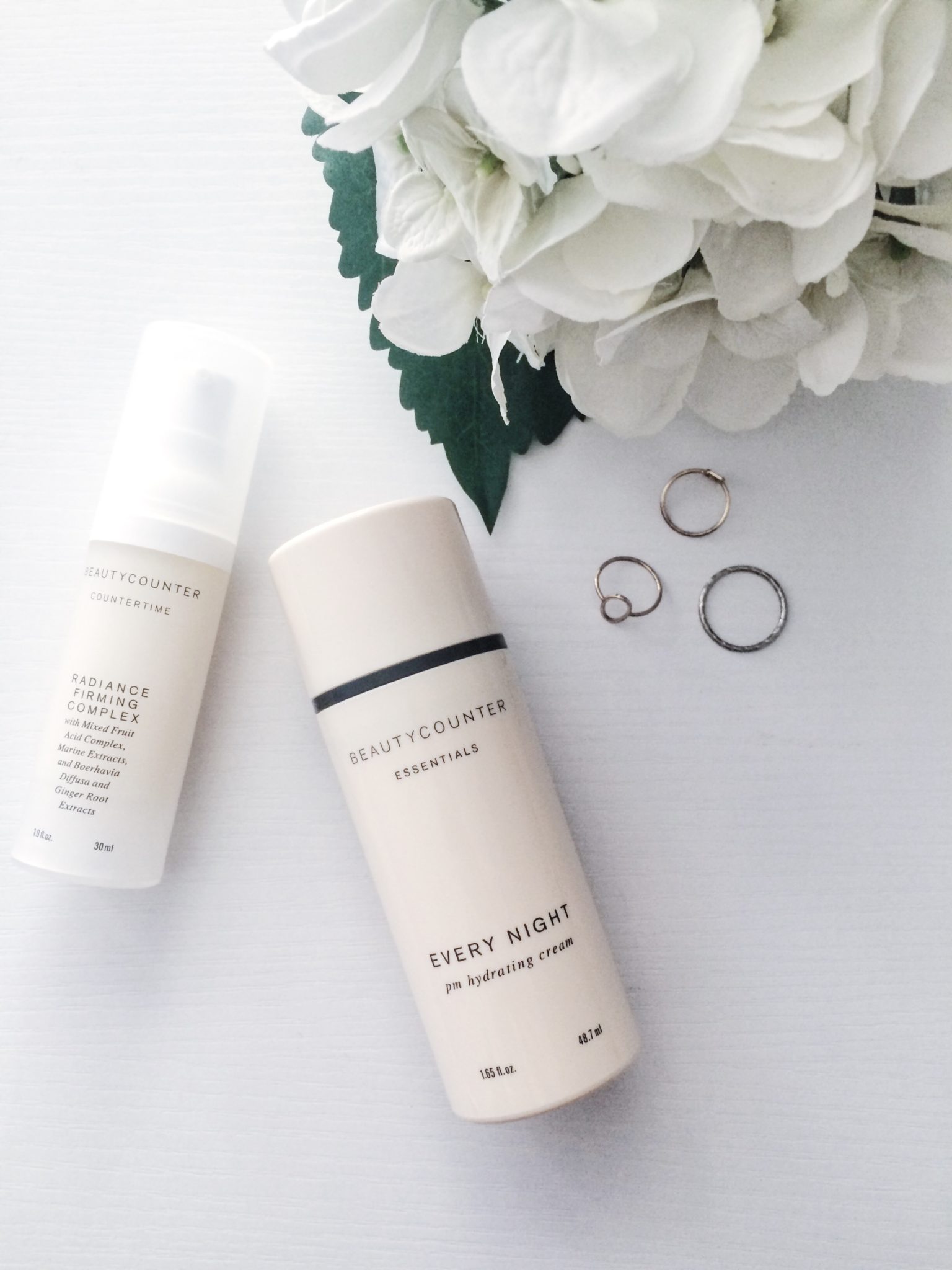 Beautycounter's products are all 80% organic, natural or plant-derived – and the absolute best part is that they don't participate in animal-testing. They even work with multiple non-profits – what isn't there to love about this company?!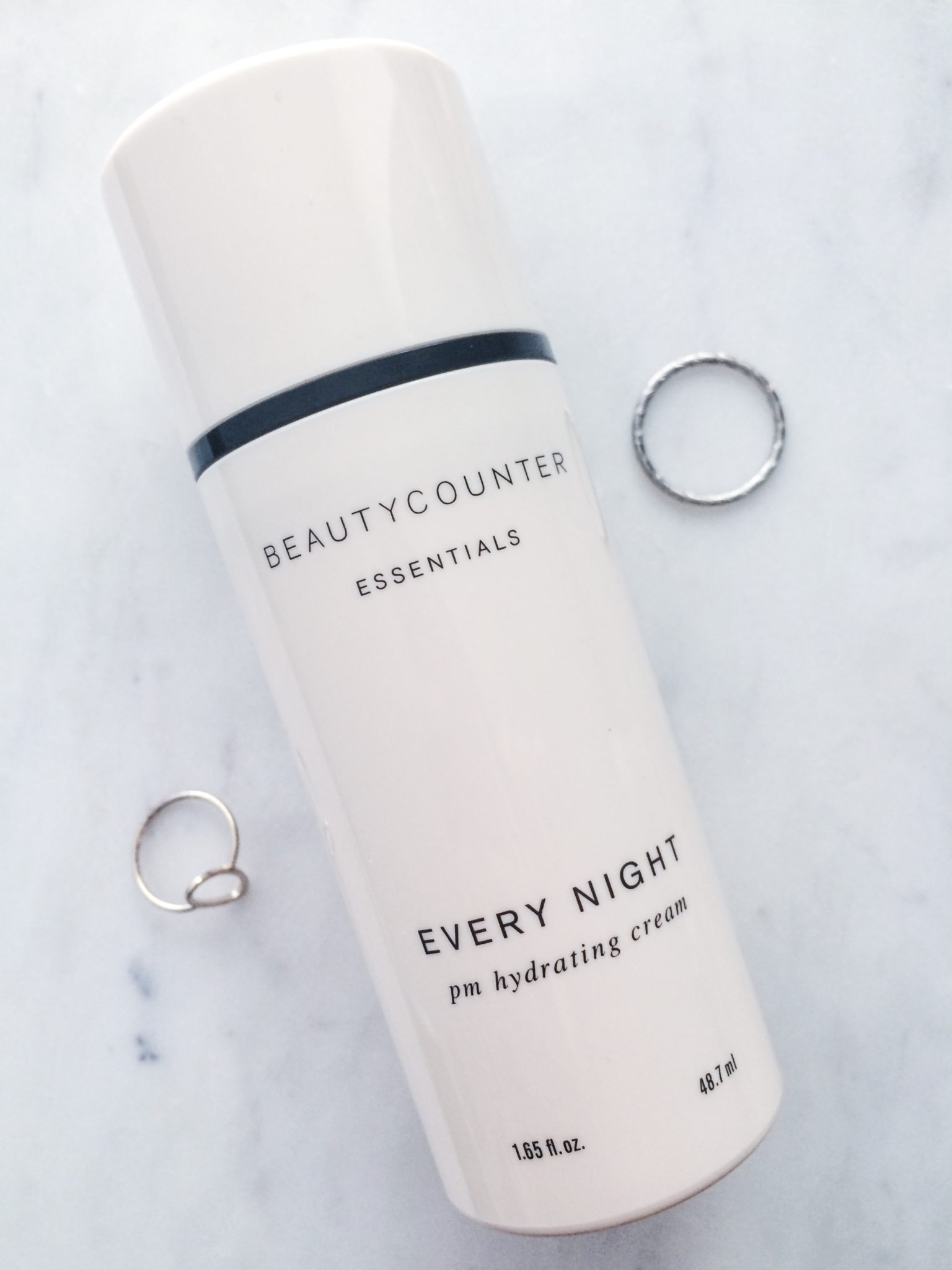 Their products all have the blurb "Every ingredient selected for safety. Each ritual created for beauty."
The Every Night PM Hydrating Cream feels so soft on the skin, and sinks in immediately. It doesn't leave a tacky or thick residue, and it smells fresh. It doesn't have an overpowering scent at all, it's very soft and airy. I like to let it sink in for a few seconds and touch my face with the back of my fingers. So, so soft!
The main ingredients are: organic coconut oil, aloe, geranium, chamomile, and green tea.
The Radiance Firming Complex is probably my favorite product of the bunch. My skin is currently at an awkward stage of trying to fight both acne and wrinkles, so this is the perfect serum to apply to problem areas to work with acne spot treatments. I like to use this on my forehead. It smells just like their cleansing balm (which is my ultimate favorite product from them!).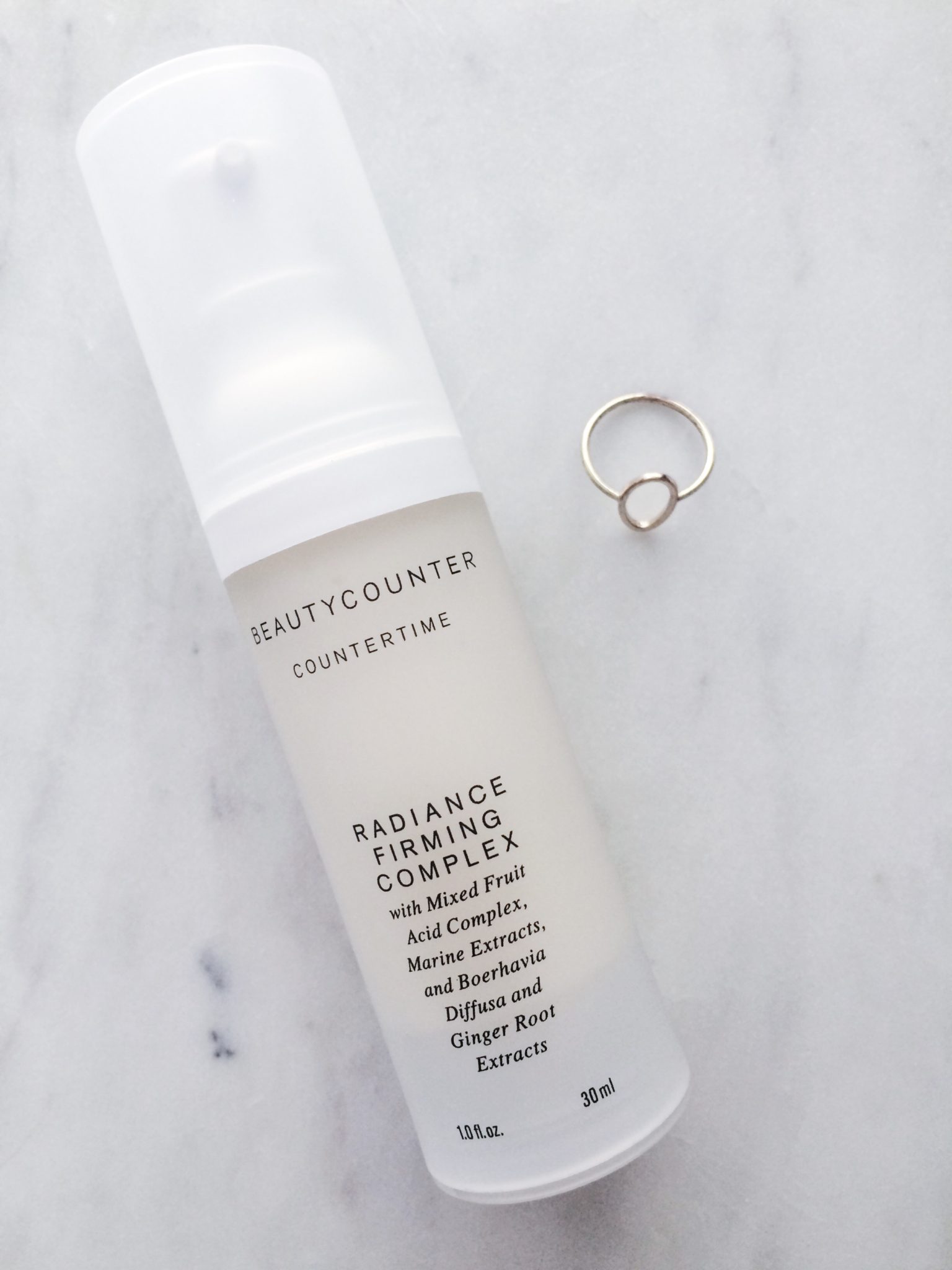 I had originally tried their cleansing balm which was featured in one of my Popsugar Must Have boxes. If I were to recommend any ONE product, this one is the one to try. It does an amazing job of getting off stubborn make-up and nourishing your skin – and it even comes with an adorable muslin cloth!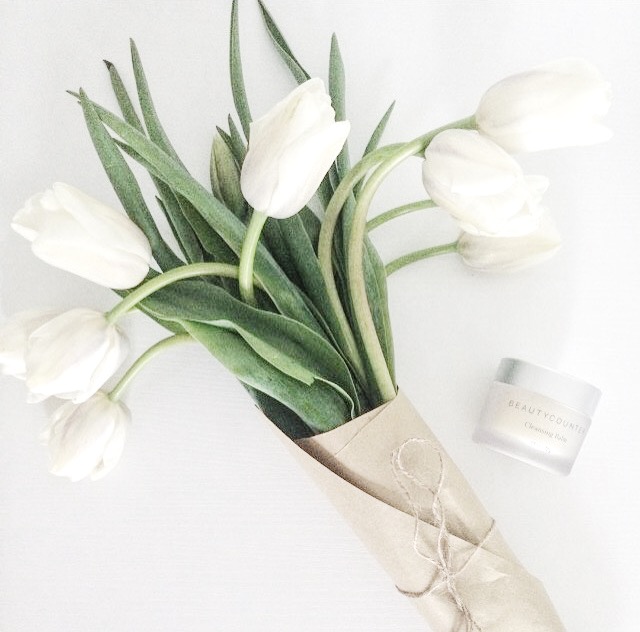 The firming complex and cleansing balm have a slight fruity scent to them. The firming complex includes natural ingredients, including: mixed fruit acid complex, marine extracts, boerhavia diffusa, and ginger root extracts.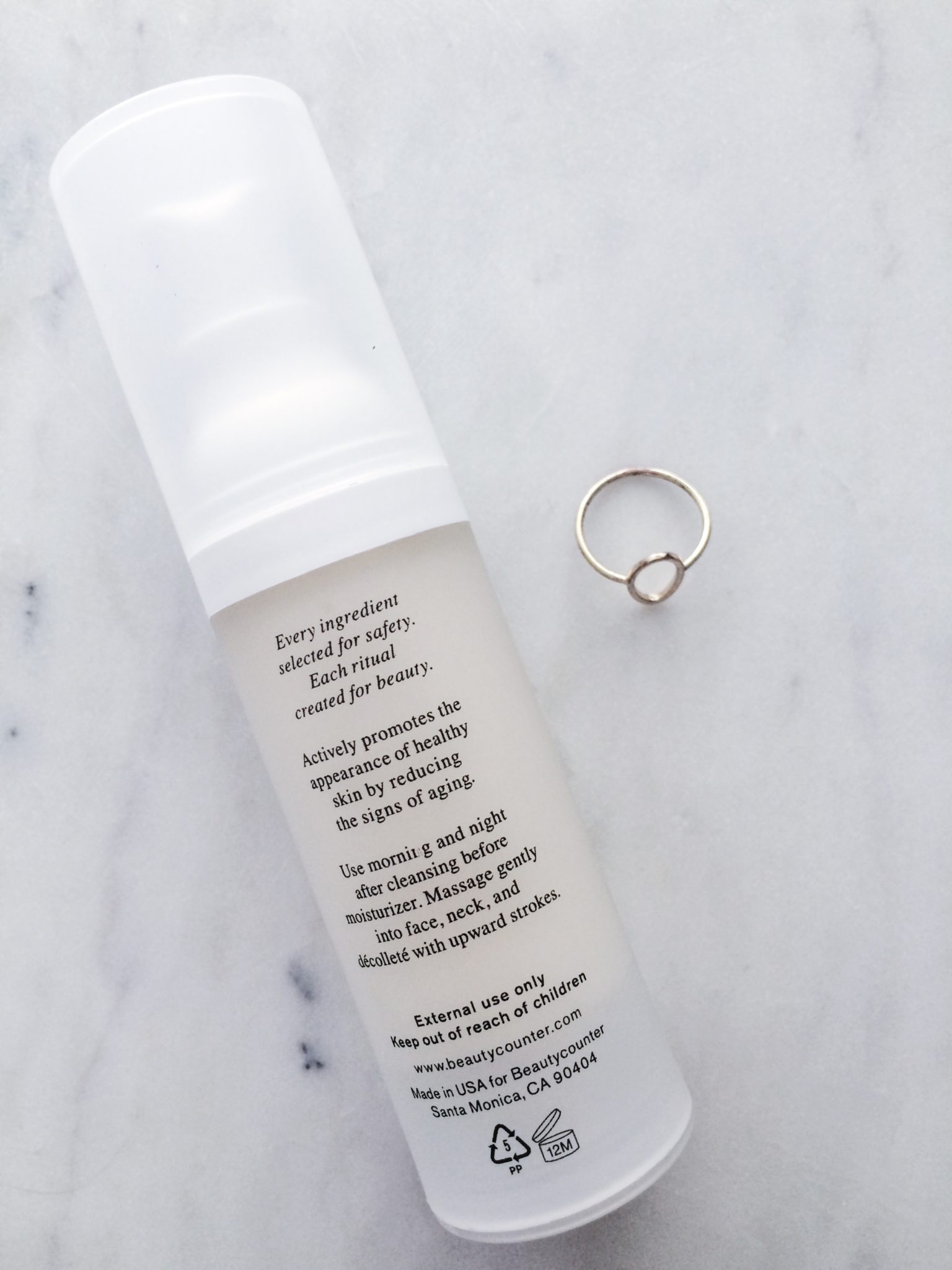 Now how cute is this little sampler that they sent me?!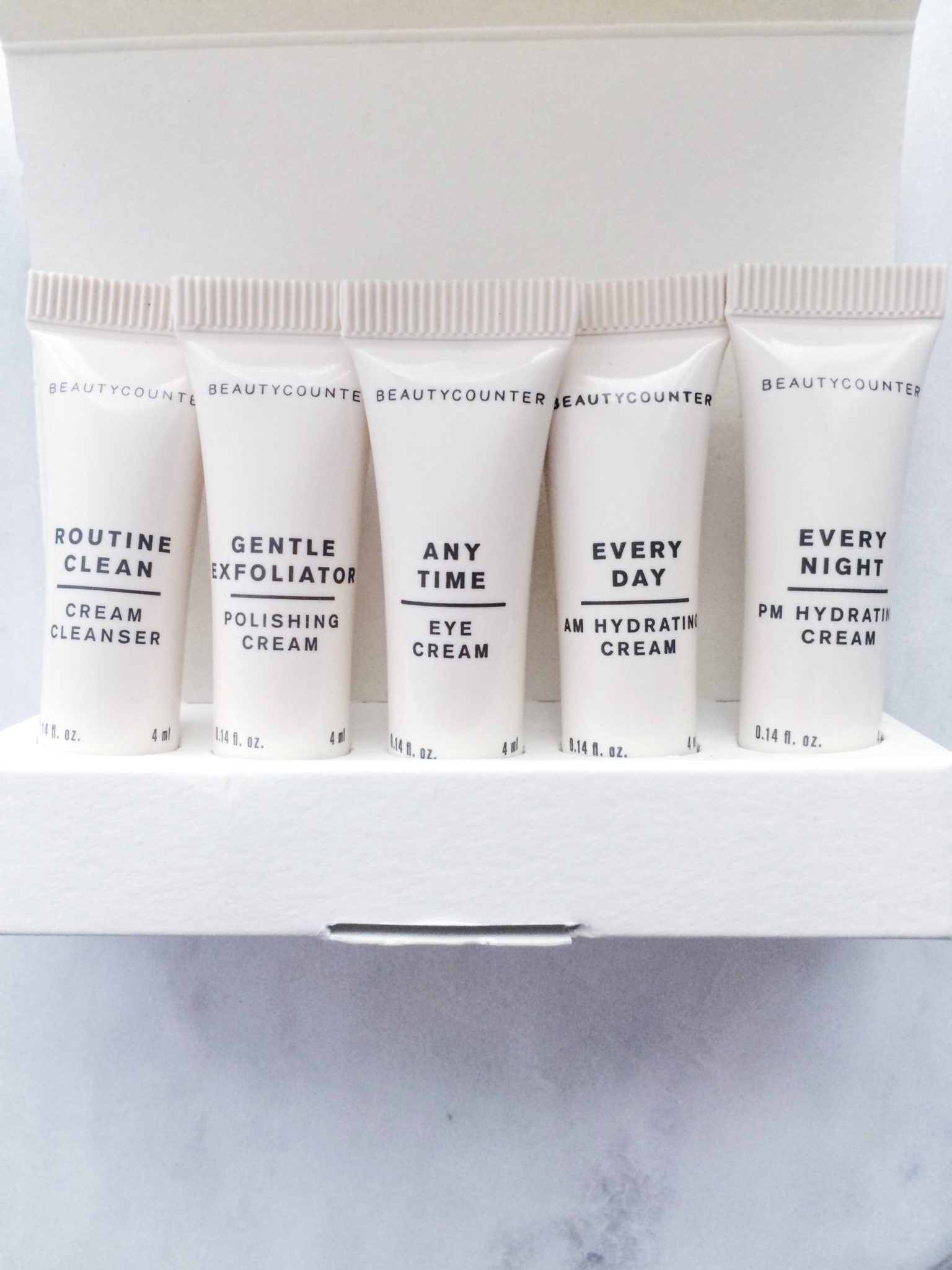 It includes their Routine Clean | Cream Cleanser, Gentle Exfoliator | Polishing Cream, Any Time | Eye Cream, Every Day | AM Hydrating Cream, Every Night | PM Hydrating Cream.
The cleanser has an orange-like scent to it and has a nice foam to it. The exfoliator has a nice and thick crystal-like consistency – similar to a microdermabrasion exfoliant. The eye cream has a light and airy texture, and leaves a cool linger which feels soothing under the eye. The AM cream is a bit softer in consistency compared to the PM cream, which makes sense. It blends nicely with my BB cream and foundation.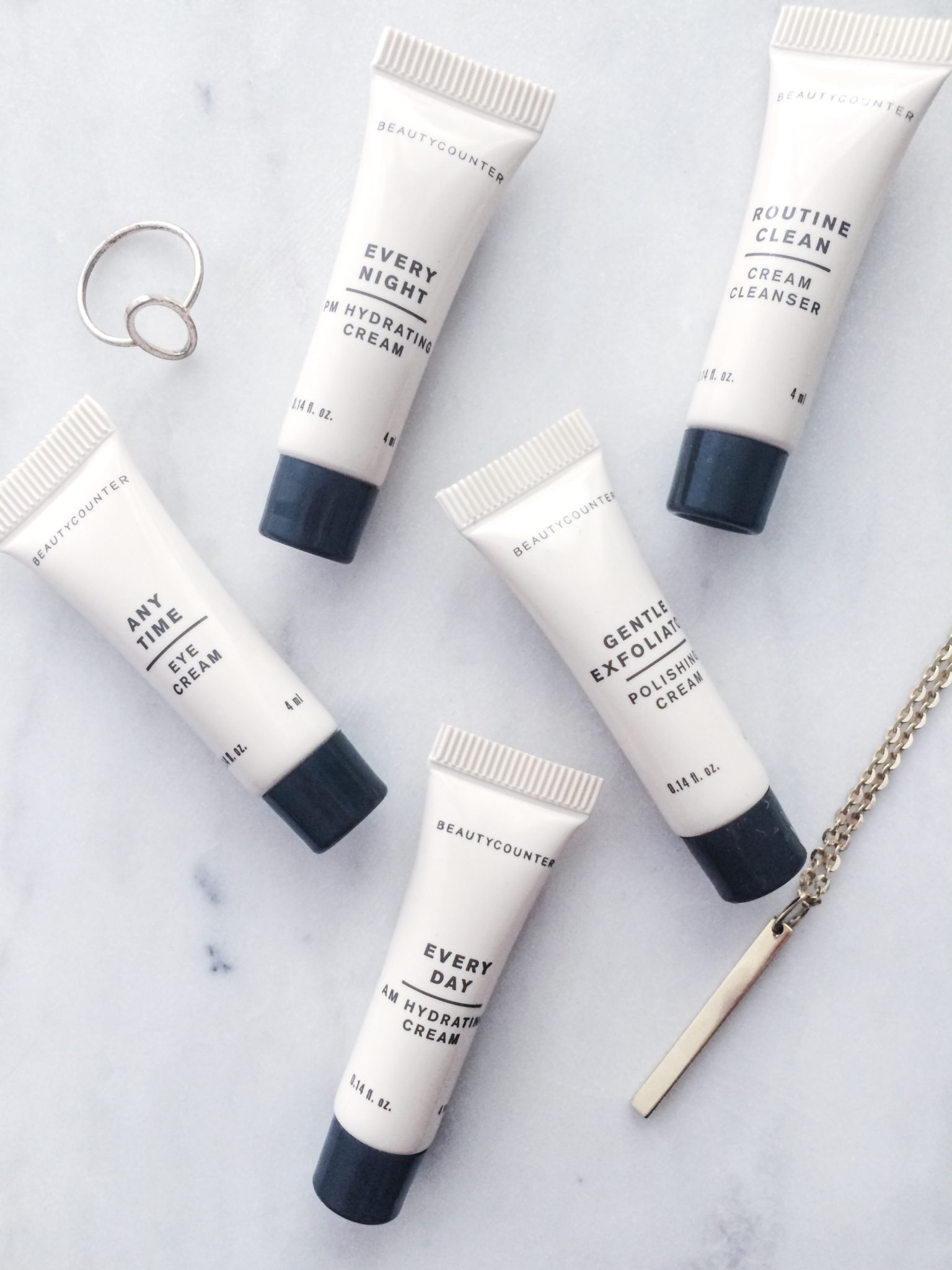 I think the best part about this amazing brand is that there isn't any guesswork. We're busy enough as it is, so it's reassuring to rely on a brand that will do the hard research for us. They're very up-front about their process and research to back up the safety of their products. They don't hide any of their ingredients, and you'll sleep better at night knowing that you're feeding healthy ingredients to your skin. We spend so much time and energy figuring out what to feed our bodies, that it's easy to overlook what we put on our bodies.
I urge you to try out this amazing brand! My contact, Kia Olson, is so very kind and helpful- if you have any questions for her or I, just ask!