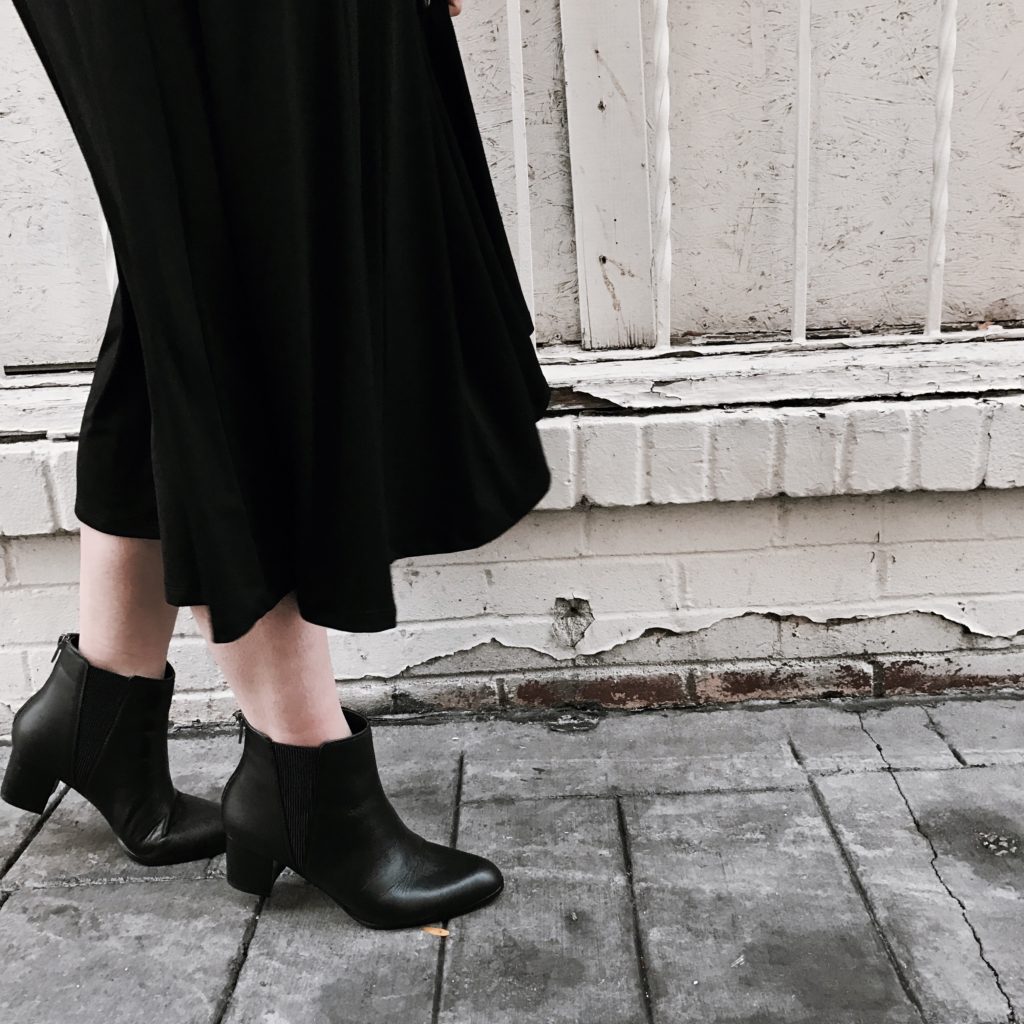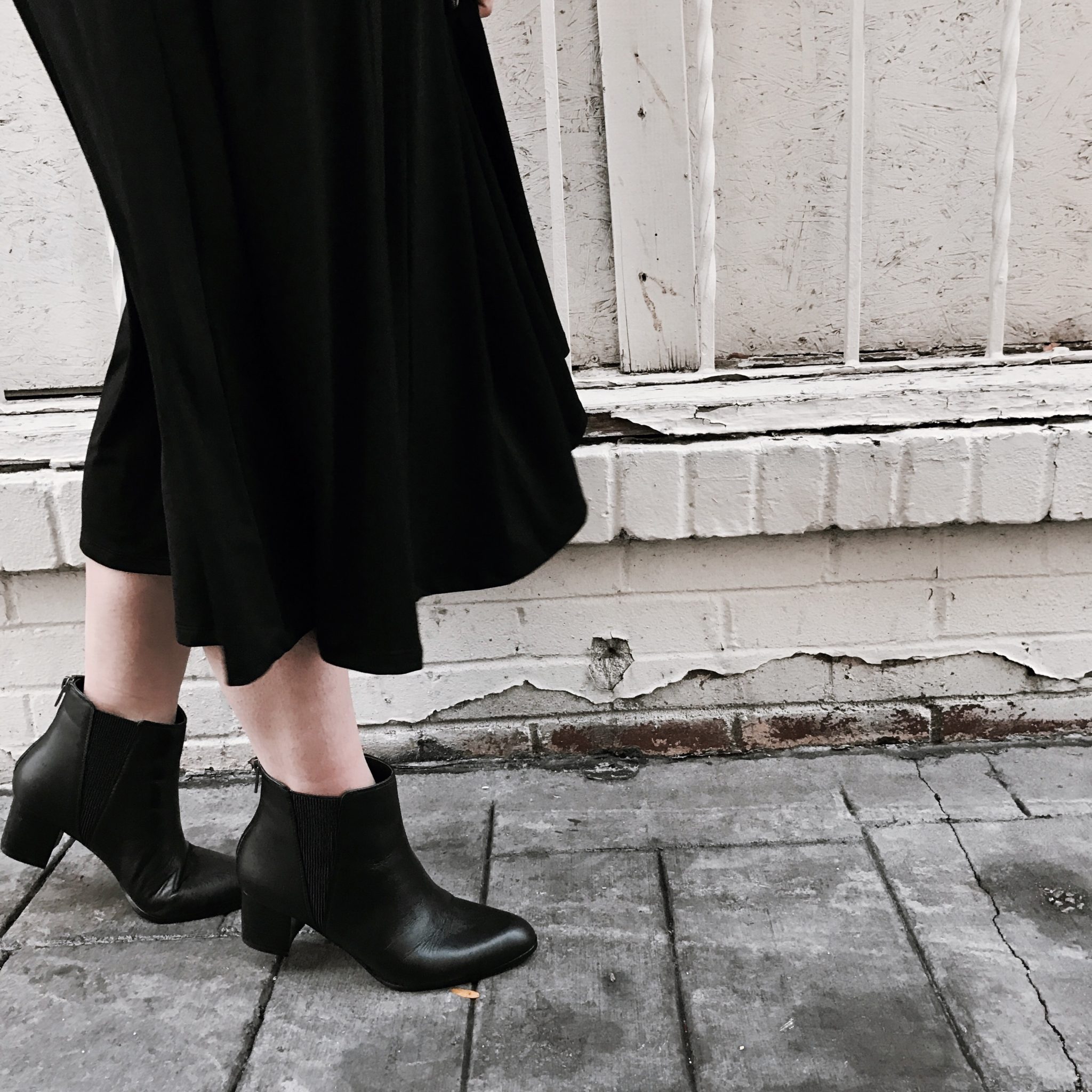 Girls. I have scoured the Internet for hours on end to bring you the ultimate guide for fall ankle boots. Read on to see which 4 ankle boots you need in your life this season. I've found all sort of shapes and sizes, prices ranges, and colors – so there should be something here for everyone! Trust me on this, you'll want one (or more) from each category.
1. The Nude Bootie
These are like the little black dress of booties. Every girl absolutely needs a good pair of nude booties for the fall. These will go with everything this season, whether it's paired with some blue jeans, black jeans, corduroys, a plaid dress, a flowy dress – you name it, it'll go with what you're wearing. My favorite way to style some classic nude ankle boots is with a matching hat and monochromatic outfit to balance out the color of the accessories.
2. The Sleek, Pointed Bootie
These are also another must, ESPECIALLY if you're a bit 'height-challenged' like me. My favorite trick to looking taller in the fall are to wear a black sleek, pointed bootie paired with some black jeans. What this will do is elongate your legs by creating an illusion that your legs are still going, when they're really not 😉 My favorite way to finish off this look is with a plain white tee and a black coat (leather, wool, bomber, you name it).
3. The Velvet Bootie
So out of all the categories, this isn't the necessarily the must-must have but it's definitely the trendiest piece of them all. This is on the top of every fashion girl's list for fall, and for good reason – they're GORGEOUS. My favorite way to style these are with an uneven hem jean, a button-down top, and suede jacket. For a night out, you could do these with a fall dress, paired with a sleek leather jacket.
4. The Moto Boots
This trusty style is a timeless, underrated classic. My favorite way to pair these are with some destroyed black denim, and an oversized comfy sweater. A good pair of these will last you many years to come, so they're definitely worth a splurge since they'll last you a while.
5. The Open-Toe Bootie
This is for my warmer weather girls. Reno's notorious for its bipolar weather, so I can get away with wearing these on certain days this season. I love these with my favorite pair of jeans, a plain top, and a long cardigan duster. This look is so easy and effortless, yet instantly stylish (and comfortable).