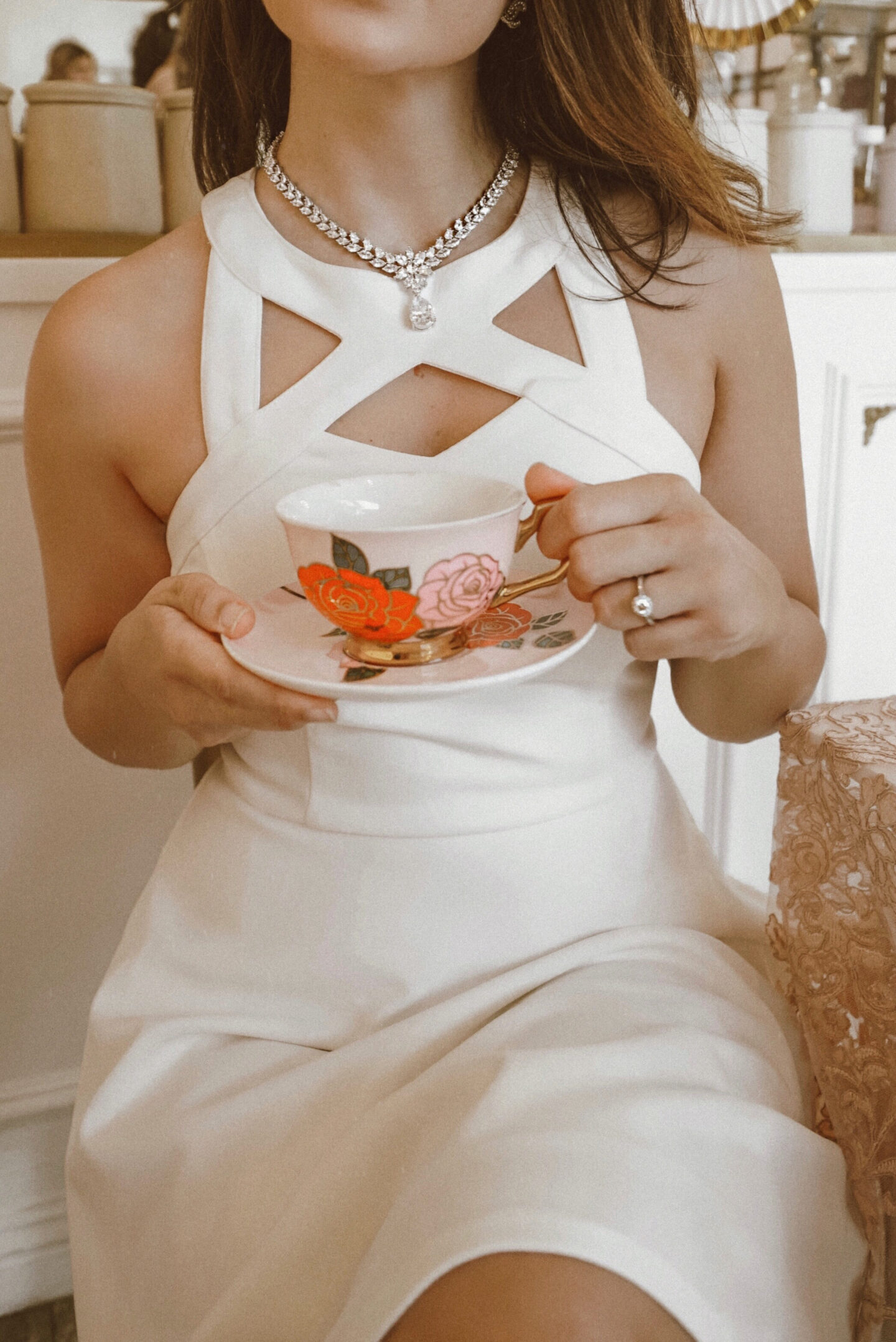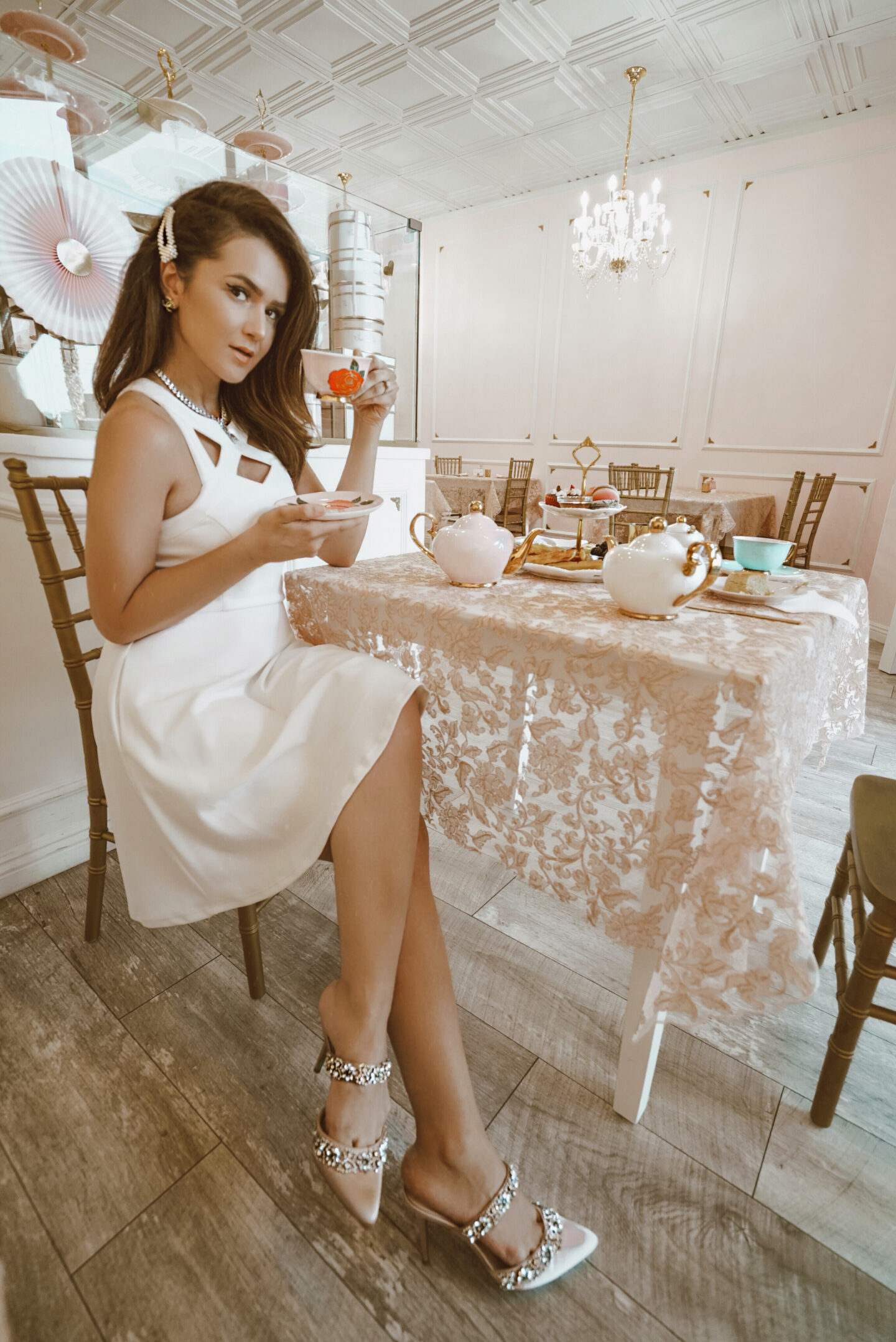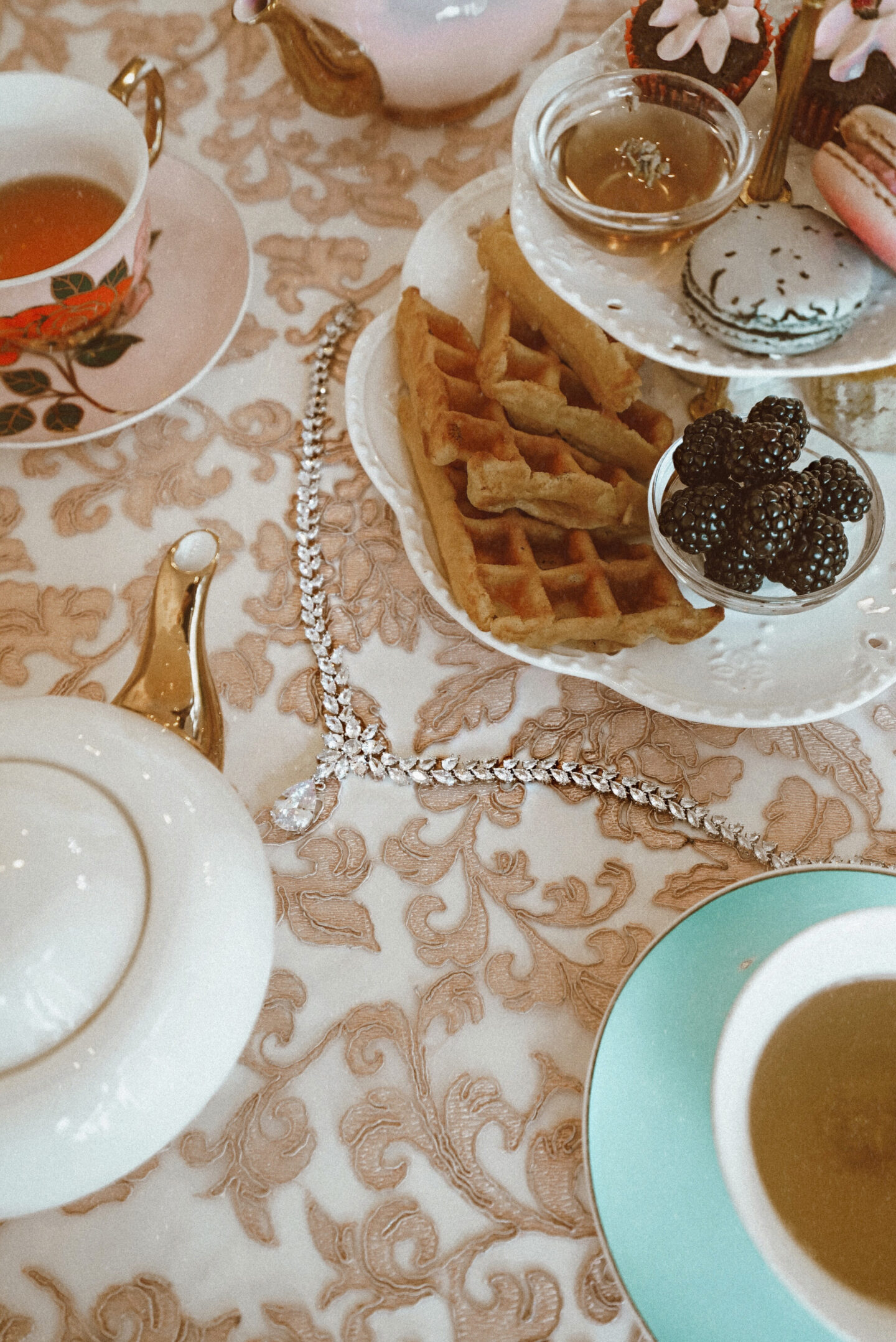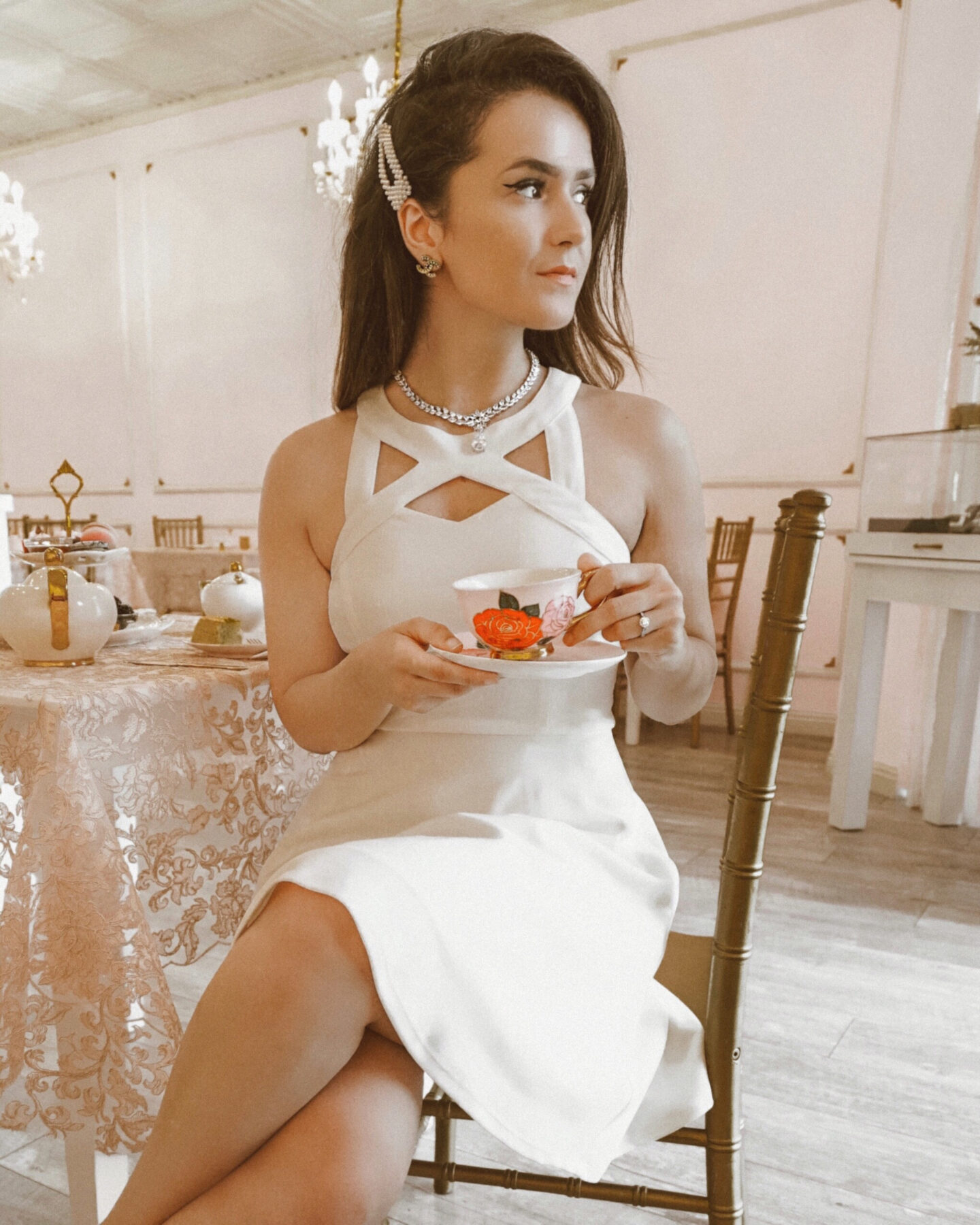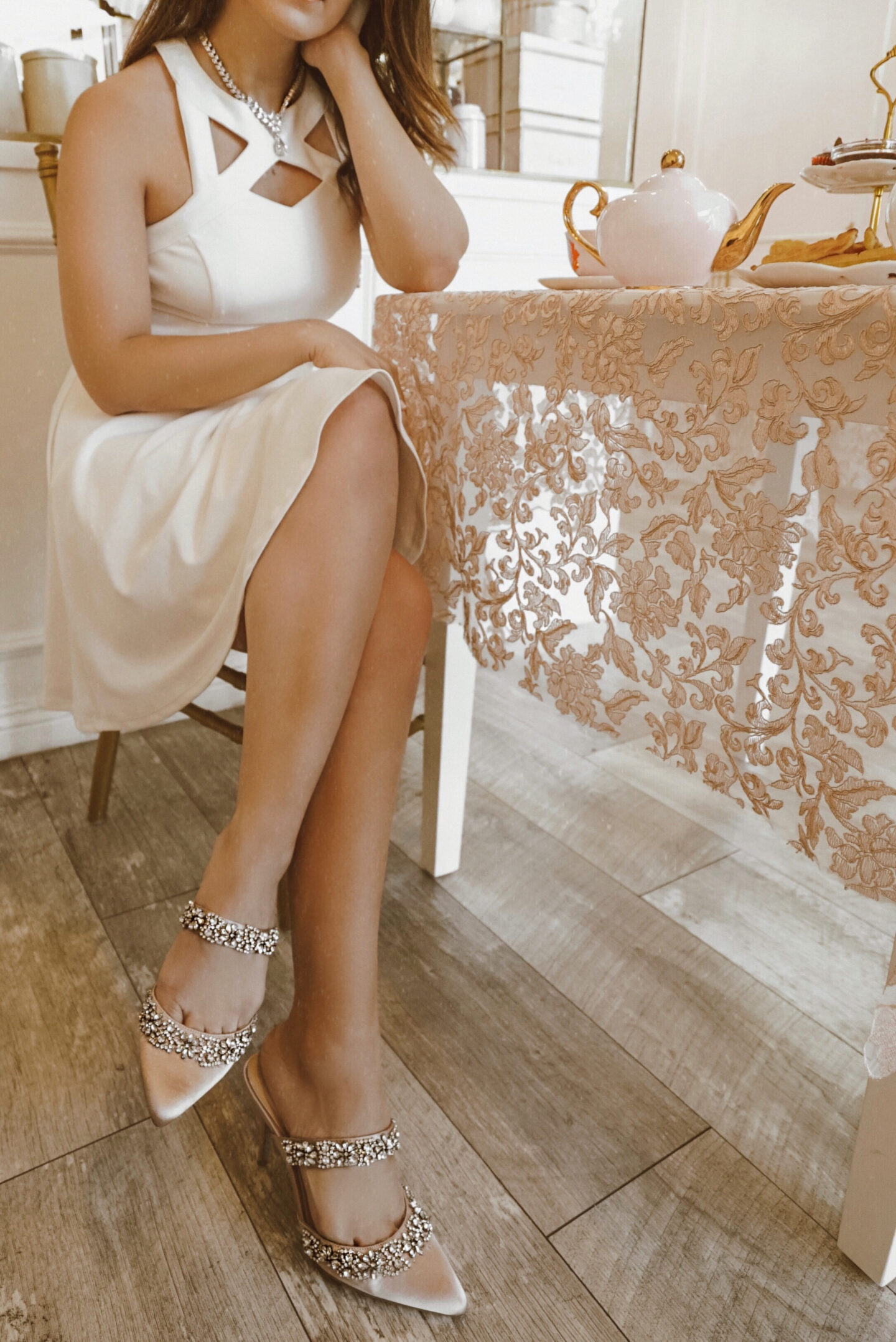 Wedding Series: Little White Dresses with David's Bridal
*A special thank you to David's Bridal for sponsoring this post. All thoughts and opinions are my own.
Getting engaged is SO fun, but it can definitely feel stressful at times. Every detail matters – from rounding up a venue to picking out a theme and, of course, picking out the perfect dress. What they don't tell you about, though, are all of the other dresses you'll need for your other bridal occasions, i.e. bridal shower, engagement party, bachelorette, etc.
My favorite motto for when I get overwhelmed is K.I.S.S. – Keep. It. Simple. Stupid. Being that David's Bridal is a known bridal expert, I knew they'd have the perfect little white dress selection for every bridal occasion.
I've had the pleasure of trying on wedding dresses, as well as bridesmaid dresses at David's Bridal before – so I knew they'd have the perfect little white dress options. How cute is the one I'm wearing in this post, along with this gorgeous collar necklace and pointed mules?! I thought it would be perfect for a high-tea themed bridal shower, which I'm what I'm planning on doing for my own!
I also love this option for an engagement party, this and this for a bridal shower, this one for a bachelorette, and this one for a rehearsal dinner.
As always, thank you for reading! What's your favorite pick?! PS – Head to my Wedding Series for more wedding fun!
xo,
Lily