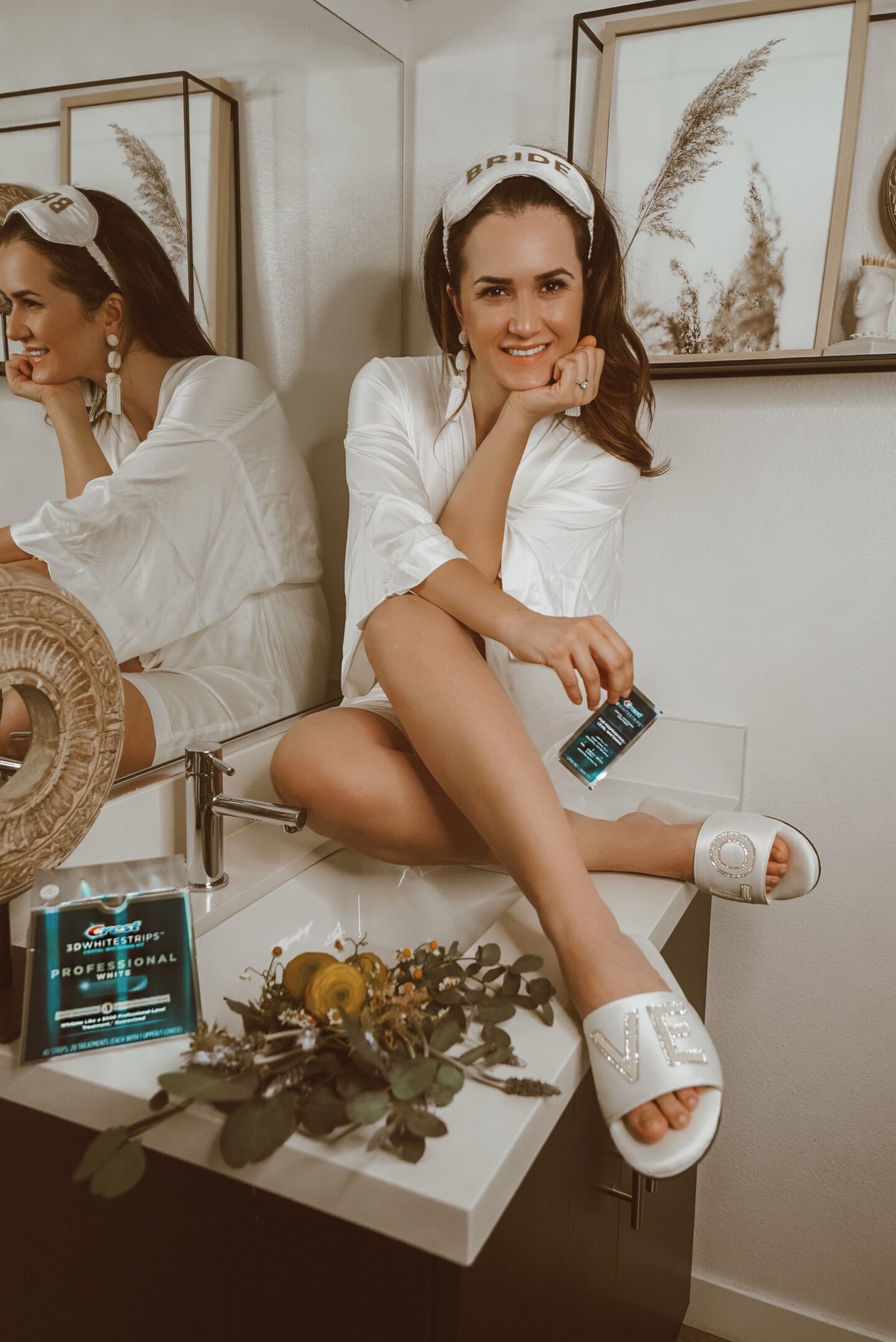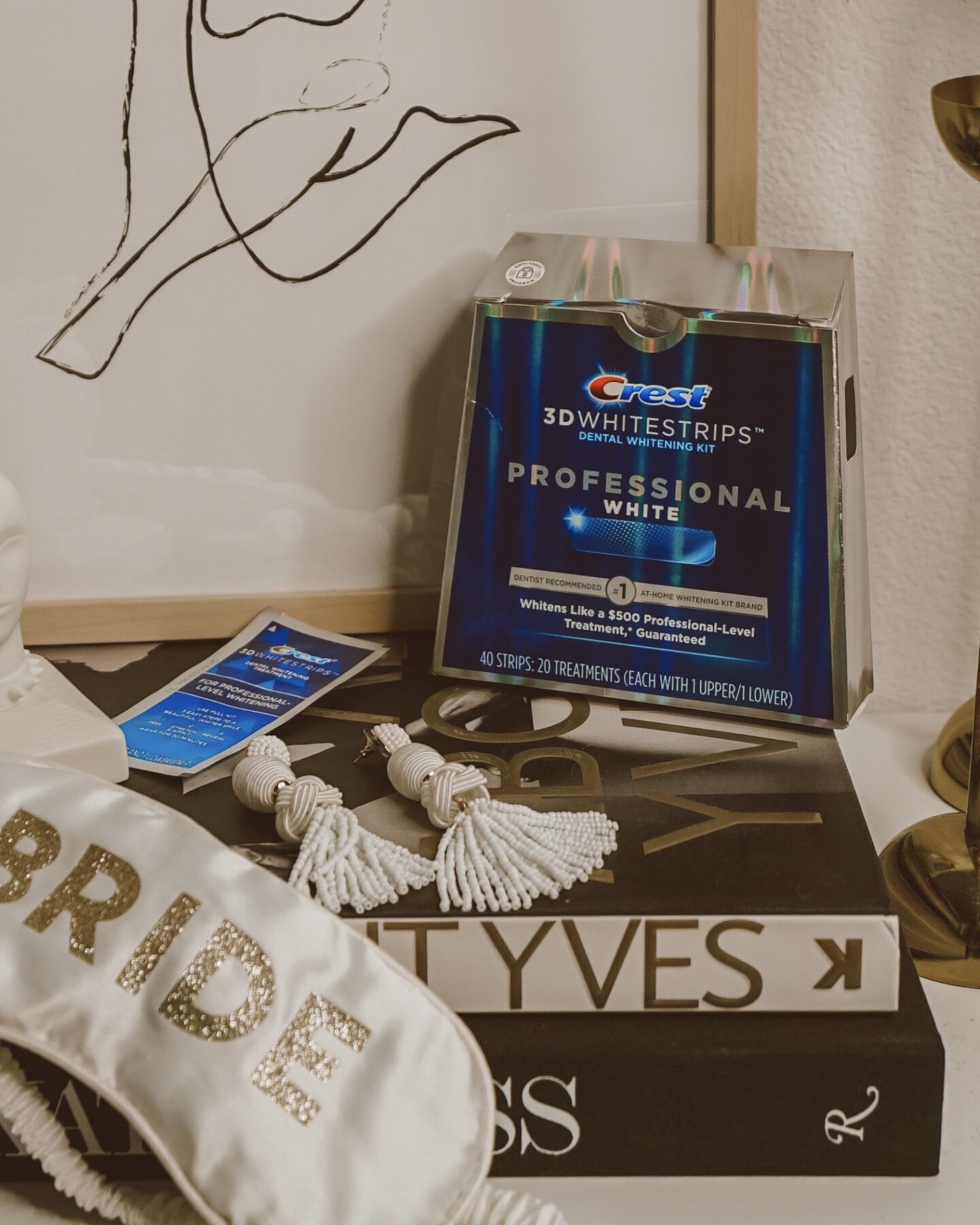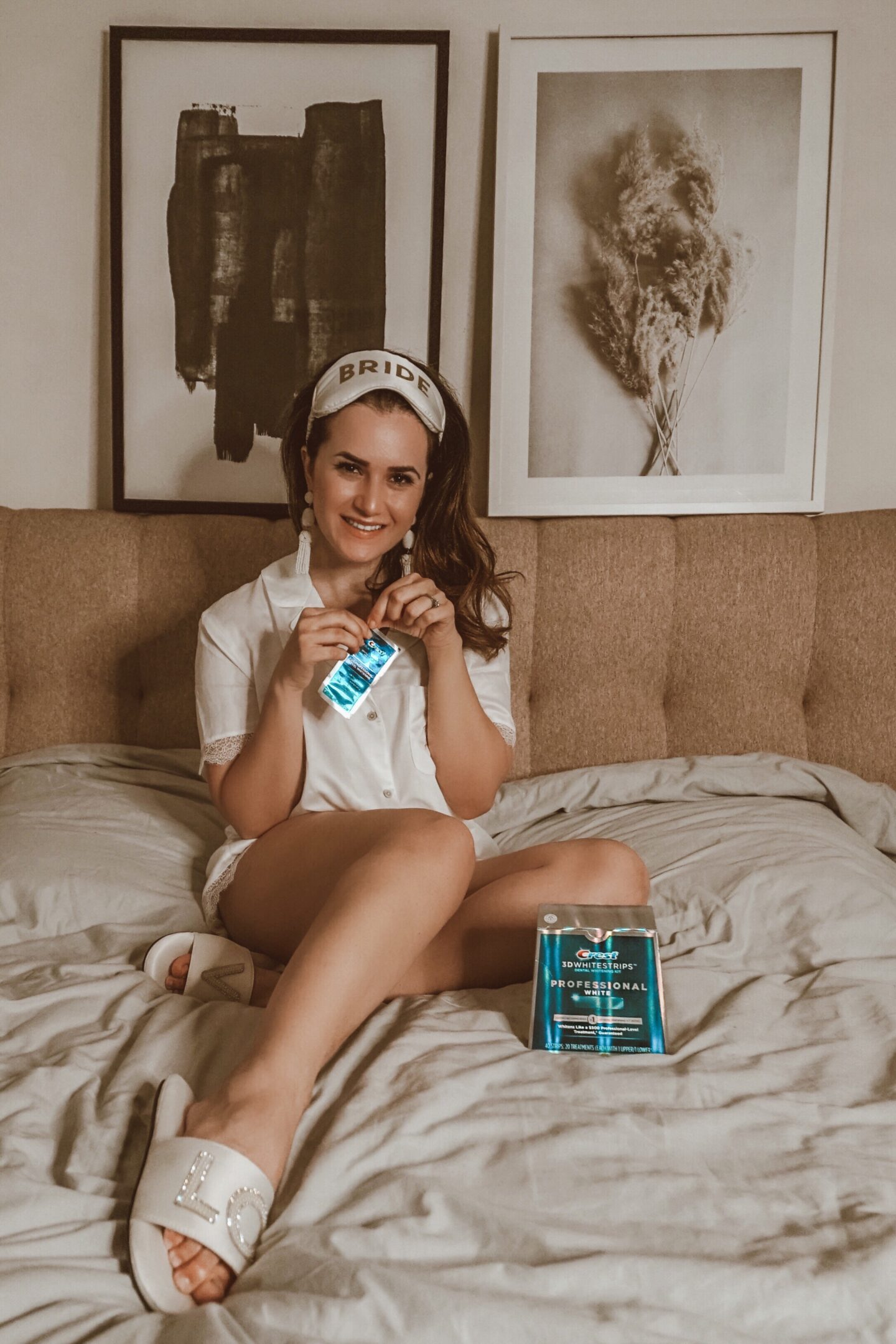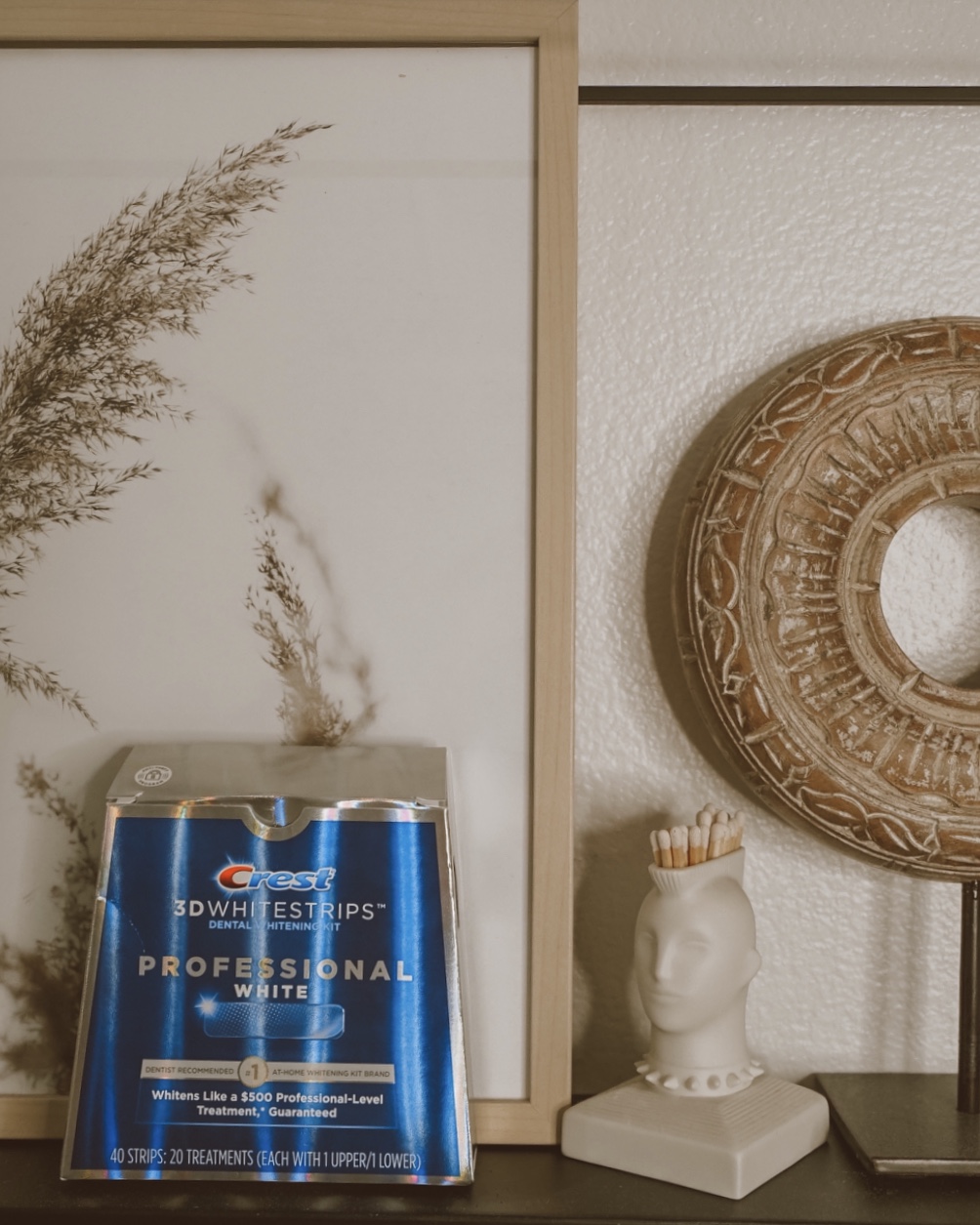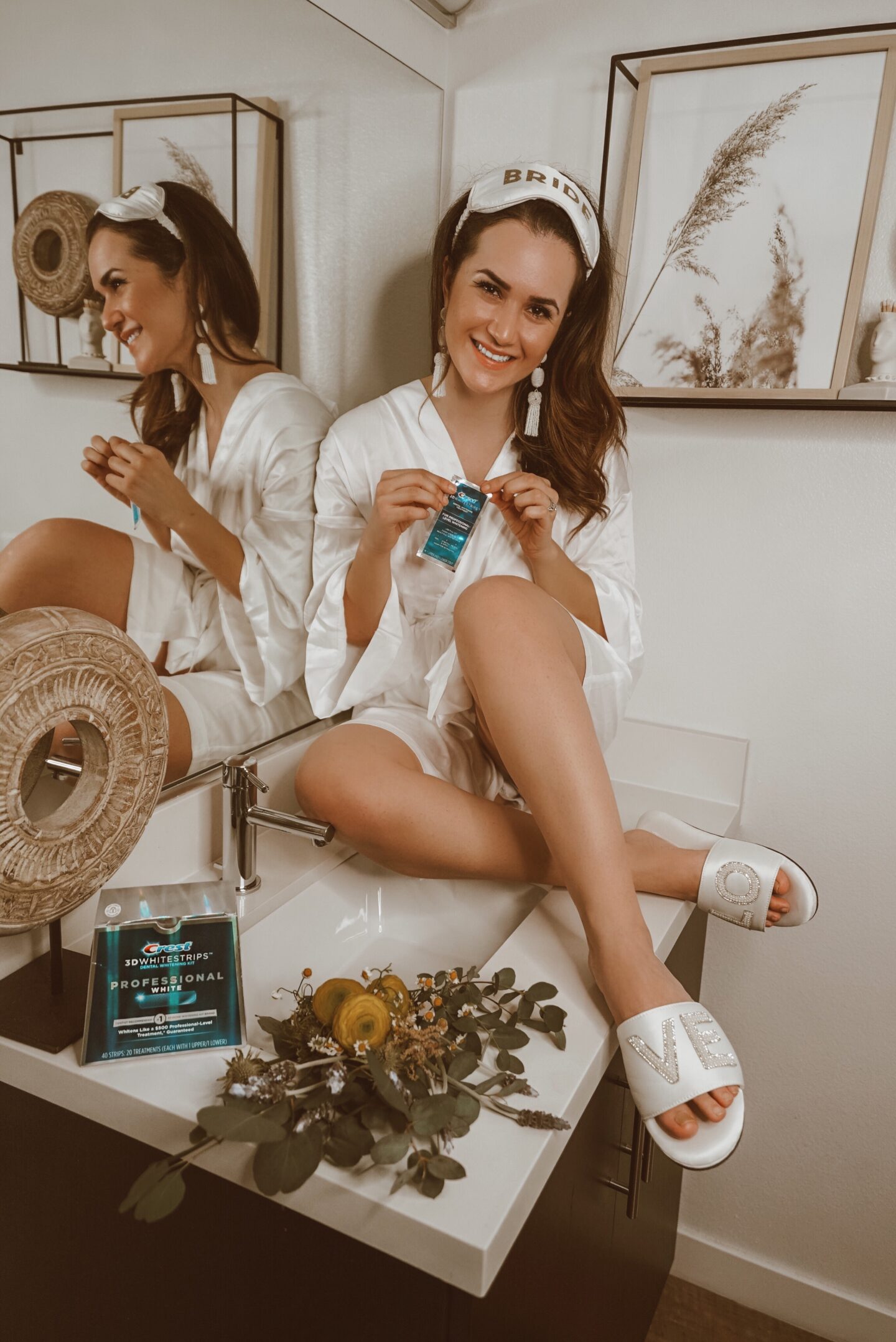 Wedding Series: Wedding Pearly Whites
*A special thank you to Crest for sponsoring this post. All thoughts and opinions are my own.
When thinking about the perfect bridal look, I immediately think of white. A white dress, white shoes, white accessories and -of course- a white smile. Whitening your teeth for the big day is one of the most important beauty routines to incorporate into your bridal beauty regimen.
Think about how many times your photo will be taken. You'll want to make sure your pearly whites look their absolute best and that you also feel as confident as ever. I don't know about you, but I feel the most confident knowing that my smile is looking its absolute best.
You'll want your smile to look its best on your big day. Not to mention all of the other bridal events leading up to the big day.
For as long as I can remember, I've been using Crest 3D White Professional Effects Whitestrips to keep my teeth looking as white as can be. Not only have they always been a cost-effective method, but I also love having them readily available to use in the comfort of my own home. The results have always been just as good and last just as long as professional teeth whitening.
That being said, I probably haven't used them since college. I kept putting it off, until I realized that I really missed my shiny pearly whites – after all, all that coffee and red wine was starting to take a toll on my smile.
So I decided to give them another shot. I made a habit of using them once a day for 2 weeks while catching up on my missed shows for the week. I made sure it was while I was doing something I enjoyed, so I'd look forward to using them and that I wouldn't miss any strips. I started seeing results after just 3 days!
I was worried about sensitivity, but I'm pleased to inform that I didn't experience any sensitivity to the formula, even with my sensitive teeth! They're also super easy to use and apply, and they leave no residue on your teeth.
I'm so glad I decided to get back in the habit of using my Crest 3D Whitestrips again. I considered quickly going into a dental office for fast results, but I figured why pay for professional teeth whitening treatments when you can get the same effects from using Crest 3D Whitestrips? They have the same enamel-safe ingredients that the professionals use and they remove 14 years of stains that last 12+ months.
Here's the kicker. I'm not shy when it comes to asking others about their white smiles. I'm always on the hunt for a good recommendation – and 9/10 times, people swear by Crest 3D Whitestrips. Now I, too, have been getting questions – even from strangers in my building and on the street!
As always, thank you for reading and I hope this was helpful, especially if you've been wanting to try them out for yourself! You can pick them up at your nearest Target or from Target.com.
Have you tried Crest 3D Whitestrips? Let me know in the comments below! PS – Head to my Wedding Series for more wedding fun!
xo,
Lily